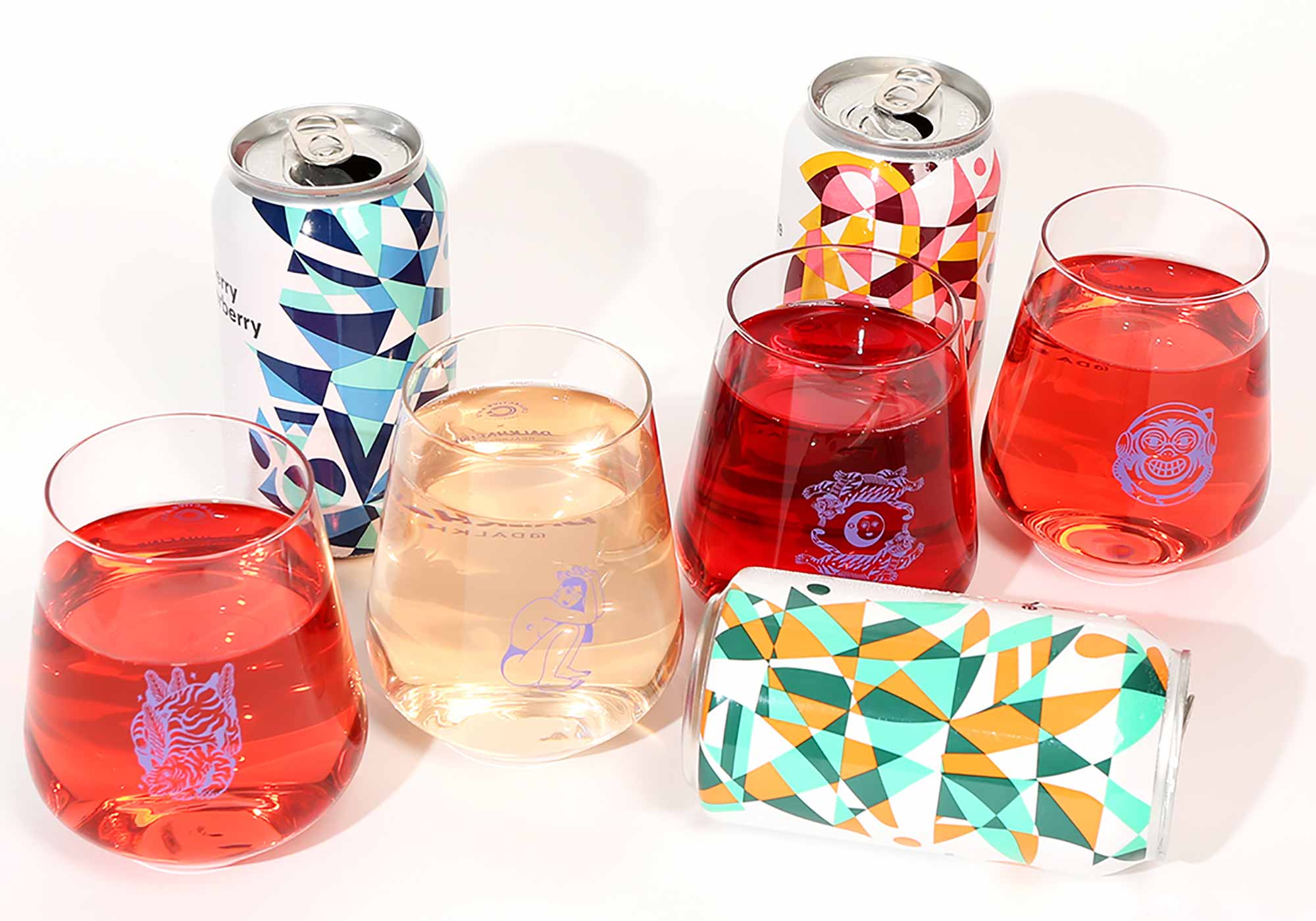 Photography courtesy of John Paradiso
Over the past few months, better-for-you beverages have become an important trend in craft beer. From CBD-infused drinks to low-carb hard seltzers and hard kombuchas, more and more breweries are dipping their toes into the pool.
Last year, Hamilton, Ontario-based Collective Arts launched its own better-for-you beverage, joining a portfolio that now includes CBD-infused sparkling teas and juices along with its own series of sparkling gin cocktails.
Featuring real, high-end ingredients, Collective Arts' Sparkling Hard Teas are the brewery's latest "sandbox" creation and its own unique answer to the wellness trend.
What Is Collective Arts?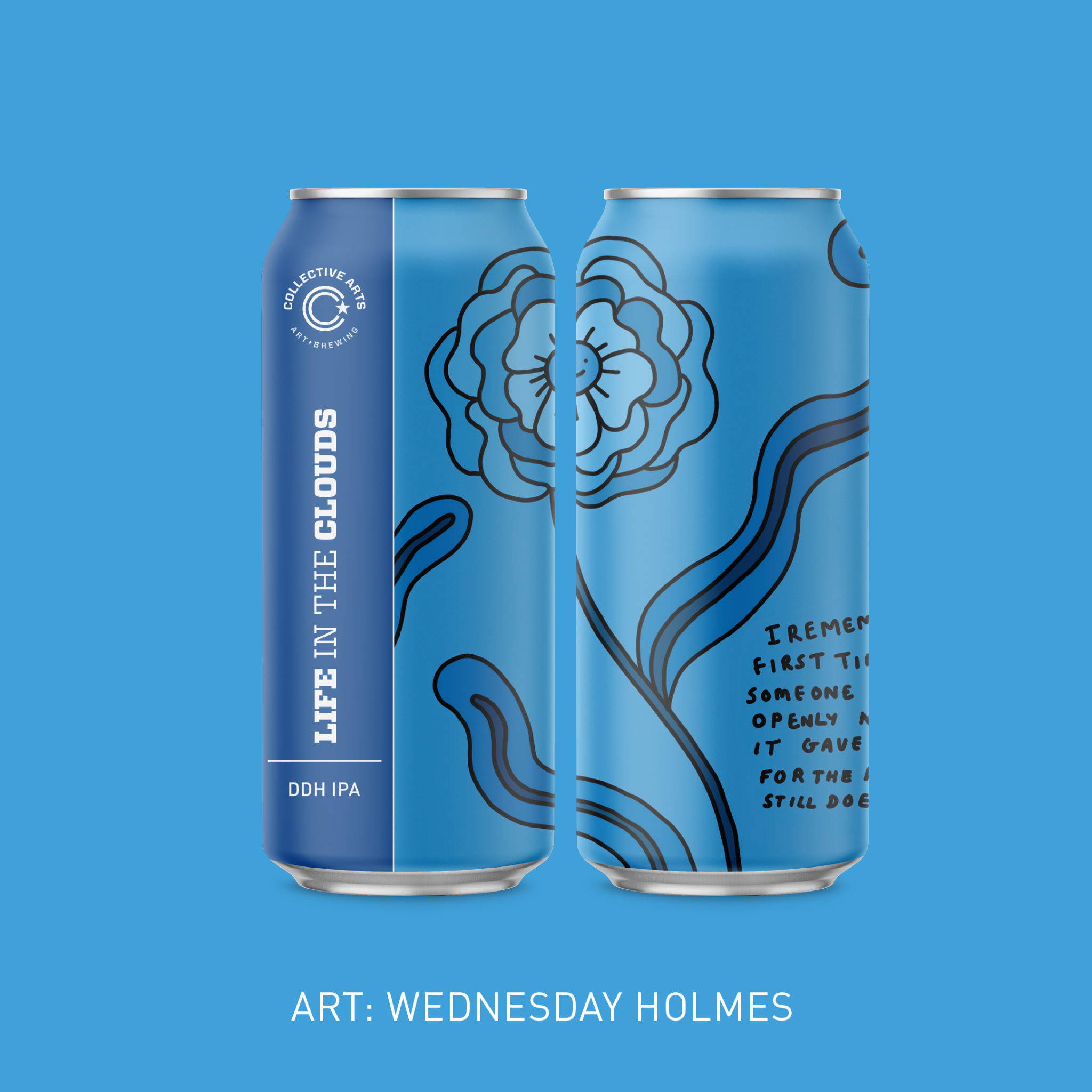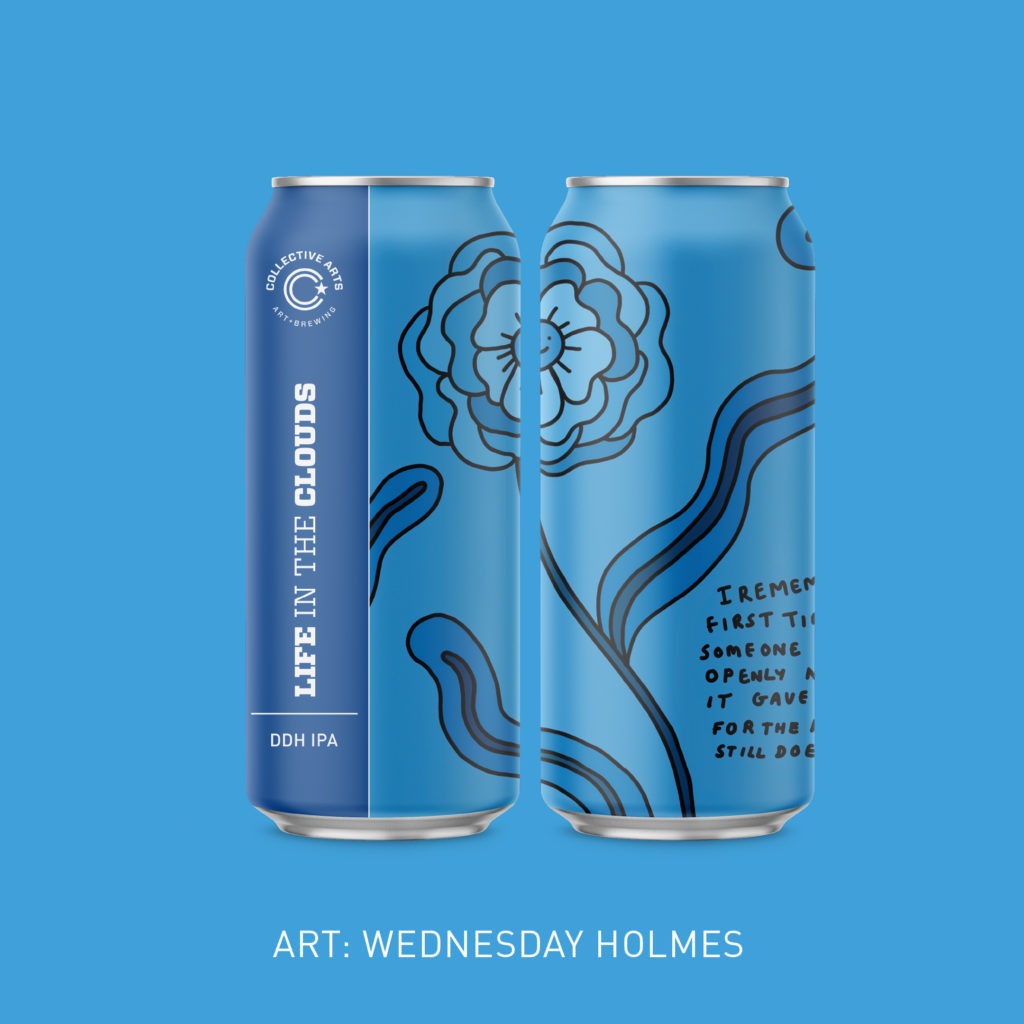 Collective Arts is a Canadian craft brewery that fuses the creativity of craft beverages with artists from around the world. Founded in 2013 by Matt Johnston and Bob Russell, Collective Arts uses beer — and now other types of alcoholic beverages — as a platform to amplify artists. Each and every beverage released by Collective Arts features a different commissioned design.
"The easiest way to describe Collective Arts is that we're a collision of creativity with beer and beverages," says Catherine Oppedisano, the Director of Innovation at Collective Arts. "The soul of the brand focuses on supporting artists in whatever form art may take."
What Are Collective Arts Sparkling Hard Teas?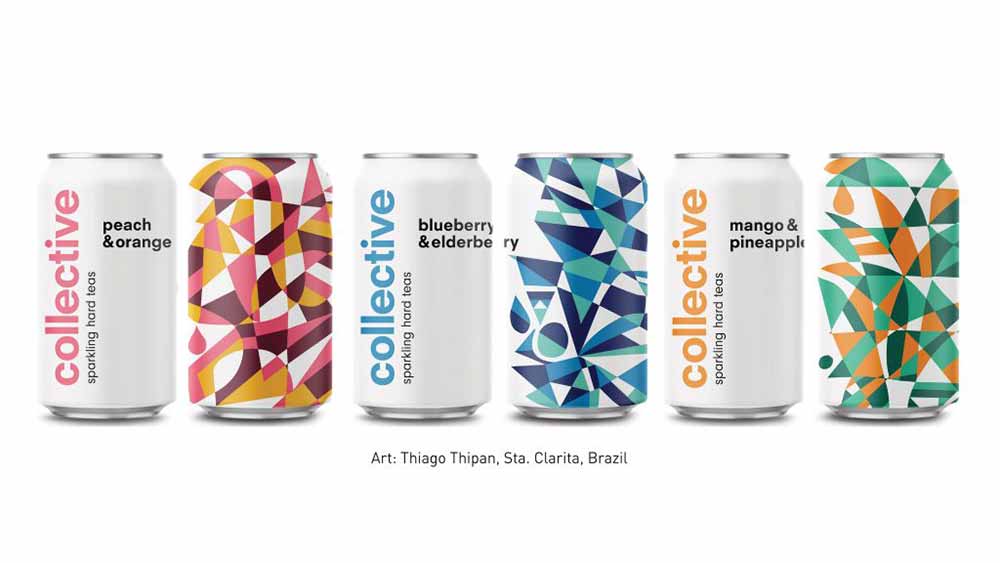 Made from real tea, botanicals, and dried fruit, Collective Arts Sparkling Hard Teas are a line of alcoholic teas that emerged as Collective Arts' response to the hard seltzer craze.
"We've been pretty adamant that we never thought generic seltzer fit us," says Ryan Morrow, Brewmaster at Collective Arts. But when a local tea company visited the brewery and dropped off some samples, Morrow had a new ingredient to play with.
The Story Behind Collective Arts Sparkling Hard Teas
In 2016, Collective Arts released a line of ciders; in April 2019, they started distilling their own artisanal gin. In March 2020, they started canning their own sparkling gin cocktails. So launching a line of sparkling hard teas "wasn't a big jump off a ledge," says Oppedisano.
However, the project needed a lot of finessing and massaging. So much so that Morrow and his team decided to keep the experiment under wraps, hiding it even from other Collective Arts employees until they were sure the recipes had been dialed in.
"I remember back at one of our quarterly meetings… Ryan tapped us on the shoulder super mysteriously and said he had something to show us," says Oppedisano.
Once the proverbial cat was out of the bag, it didn't take long to convince the whole Collective Arts team that Morrow and his crew were on to something. And based on the initial success, Morrow made a few small test batches. From there, things snowballed.
"They quickly became our biggest mover in everyone's personal beer allotments," says Oppedisano.
And for good reason. The sparkling hard teas not only taste delicious, but have zero sugar and carbs.
"I can personally attest to how easy these are to drink," says Oppedisano. "It's dangerous actually."
Tasting The Collective Arts Sparkling Hard Teas
Currently, the Collective Arts Sparkling Hard Tea line comes in three flavors: blueberry elderberry, peach orange, and mango & pineapple.
The Blueberry Elderberry features Genuine Tea's Blueberry White Peony, a blend of White Tea leaves from the Fujian province of China. Fruit-forward, fresh, and invigorating, the tea pours a beautiful purple. Pour it in a glass to see the incredible color.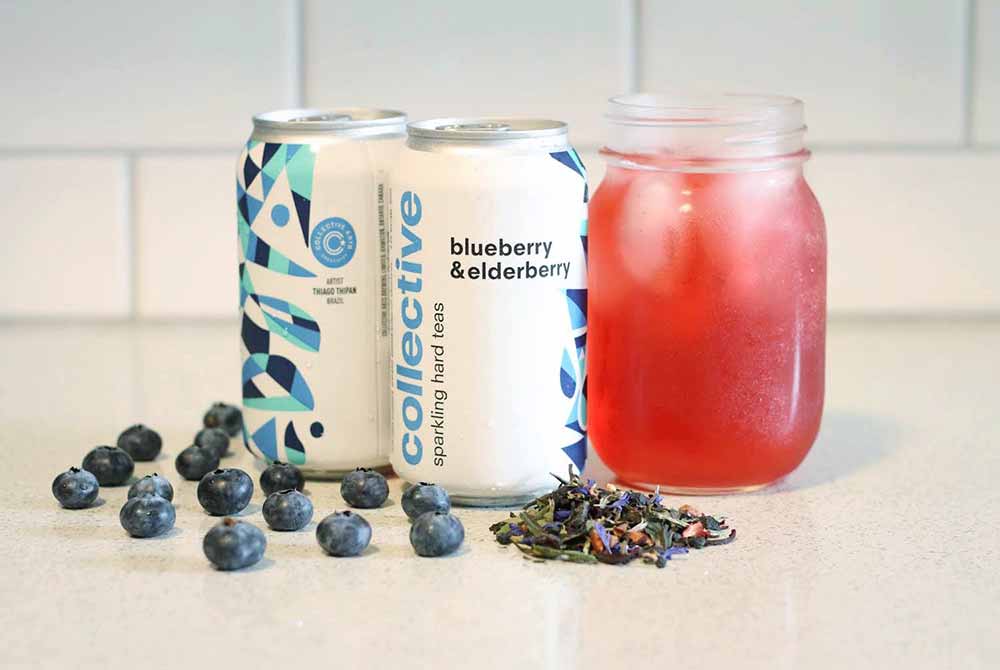 The Peach Orange sparkles features Ceylon Orange Pekoe, a black tea from Dimburla, Sri Lanka. This iteration showcases bold notes of peach and orange upfront, but finishes with a bit of tannin from the black tea.
Rounding out the trio, Mango & Pineapple leverages a caffeine-free herbal tea blend. The mix of botanicals and dried fruit creates a blast of intense tropical fruit.
Across all three interpretations, the sparkling hard teas share Collective Arts' dedication to leveraging premium, real ingredients.
"A lot of fruit seltzers are just one note," says Morrow. "The flavors dominate, but they have no depth. That's where the teas really shine, because they bring a full-on flavor and depth in the profile. Using those real ingredients changes the game."
Looking ahead, Collective Arts will continue to experiment. Along with a Pina Colada flavor featuring steeped whole toasted coconut chips and dried pineapple, Collective Arts has a Cherry Rose version due out later this summer. Oppedisano says they might even be working on a pumpkin spice latte-inspired tea for the fall.
"We can be proud of what we're making," says Morrow. "It's not just flavors in water — it's real ingredients using expensive teas and ingredients. We're not cutting any corners."
This is a paid, sponsored piece presented by Collective Arts.
Liked this article? Sign up for our newsletter to get the best craft beer writing on the web delivered straight to your inbox.