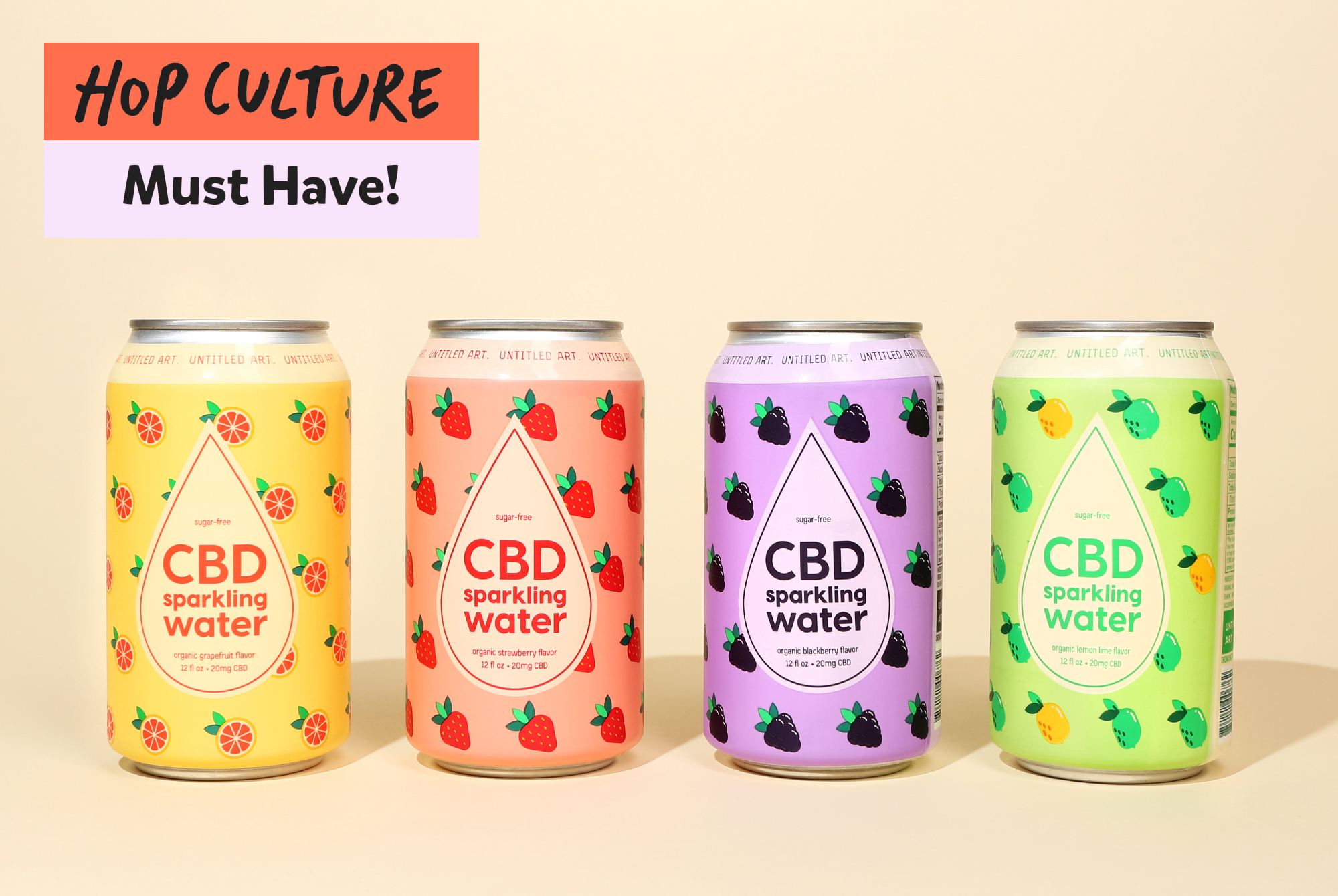 Photography by John A. Paradiso
Editor's Note:
This is a Hop Culture "Must Have," one of the many food or drink items that keeps us going.
I like a lot of beverages. And although I write about beer for a living, I have to admit that my favorite drink is seltzer. Growing up, my family fridge was fully stocked on cases of Vintage seltzer water. Our crew could put back a bottle a day, easy. In my opinion, carbonated water is the ultimate thirst-quenching, palate-cleansing beverage, and I don't think you should mess perfection. For this reason, I was initially skeptical of Untitled Art's line of fruited CBD Sparkling Water.
Untitled Art is a joint venture between Levi Funk, founder and blender of Funk Factory Geuzeria in Madison, Wisconsin, and Isaac Showaki, founder of Octopi Brewing. The project gained fame as the first brewery in Wisconsin to make a New England IPA. Although the recipes are driven by Funk and Showaki, they're brewed at Showaki's massive contract facility in Waunakee, about twenty minutes north of Madison.
As evidenced by Untitled Art's line of sparkling CBD water, both Funk and Showaki are interested in alternative beverages. And between them, they certainly have the chops to back up a brewing venture. But again, I'll admit to steering clear of sparkling water alternatives.
Why mix it with alcohol? Or CBD? Or anything? In my opinion, seltzer is a day drink. I'll have a cold brew soda in the morning or a can with lunch, but I'm not necessarily turning to carbonated water if I'm looking to get turnt. (Americanos and other sparkling cocktails not withstanding.)
I'm here to admit I was wrong.
What Is CBD Sparkling Water?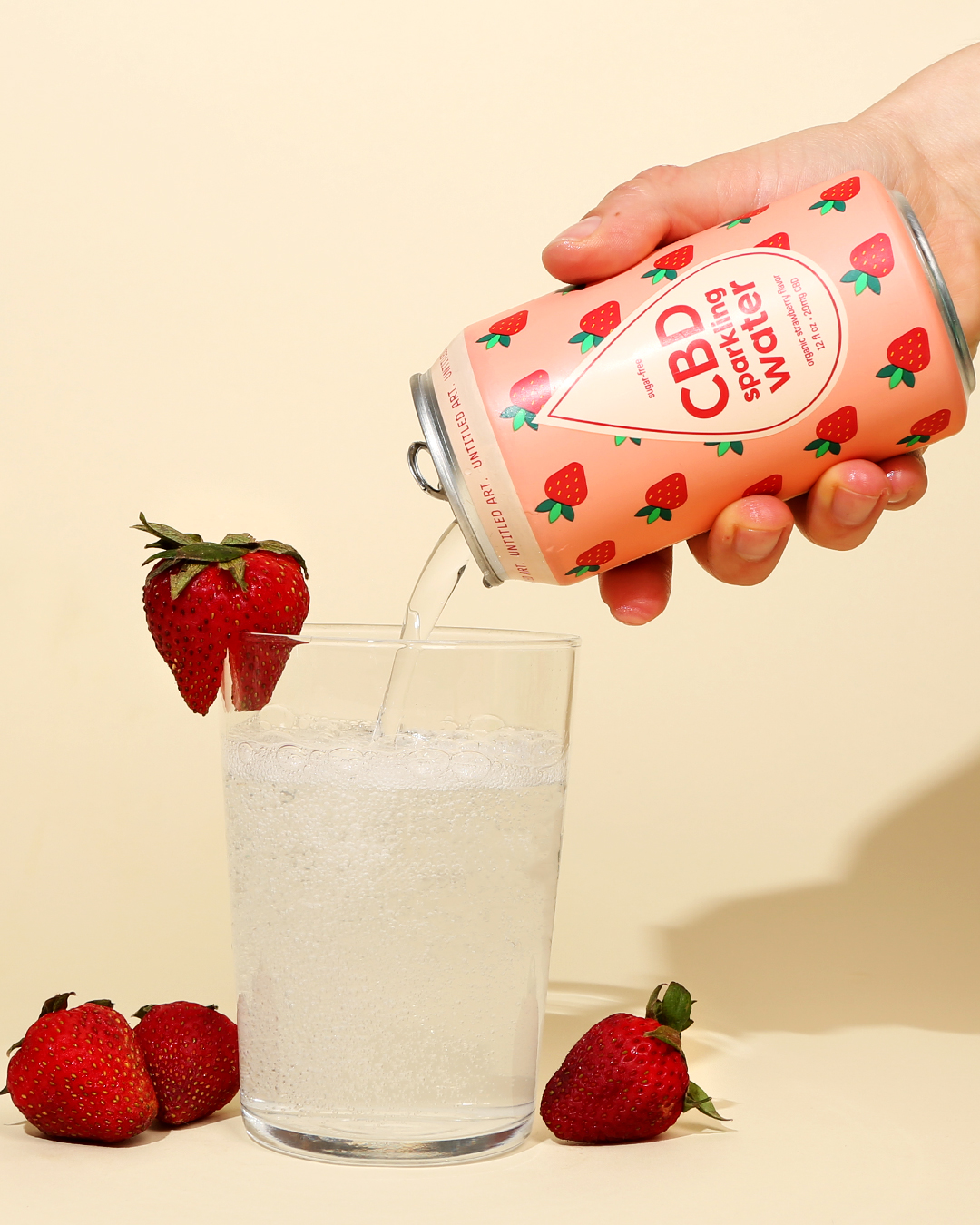 In order to understand CBD sparkling water, you have to understand CBD.
Cannabidiol (CBD) is an active ingredient in cannabis and is derived from the hemp plant. Unlike THC, the main psychoactive compound in marijuana, CBD doesn't really get you high. Rather, it provides mild relaxation and pain relief.
As a result of its effects, CBD is having its moment and has been branded something of a cure-all. You'll find it in coffee, as a balm, in gummies, and as a tincture. CBD water is a natural progression, with CBD sparkling water as the obvious next step.
Dram, Recess, and Sprig are among the chic, Instagram-worthy brands that have led the CBD seltzer movement.
Broadly speaking, most CBD sparkling waters are infused with full- or broad-spectrum hemp oil, which contains CBD. Most states have legalized CBD in one form or another though federally things get a little hazy. And, there are strict regulations on combining CBD (or THC for that matter) and alcohol. Which is why CBD beer has been deemed illegal.
But, CBD sparkling water has the green light for consumption most everywhere in the country. Although it isn't regulated by the FDA, it's likely popping up at your local grocery store.
Does CBD Sparkling Water Have Health Benefits?
Cannabidiol has been used to treat anxiety, depression, pain, insomnia, and more. But does it work? Clinical research on CBD is still in its infancy, but the human body's endocannabinoid system responds to CBD. So there's a strong case that it has an effect on the body.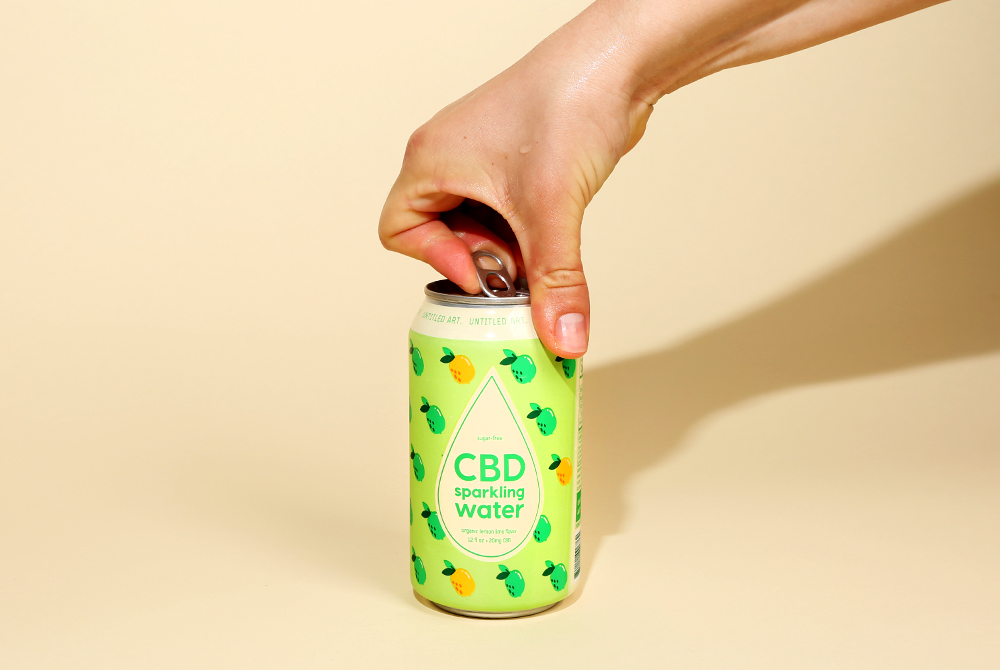 Thus, it stands to reason that CBD sparkling water could provide some benefits. Seltzer on its own, and without sugar, is no different than water. It's hydrating. Add CBD and you might get some of the anecdotal anxiety relief people report from CBD tinctures or gummies.
A Review Of The Untitled Art CBD Sparkling Water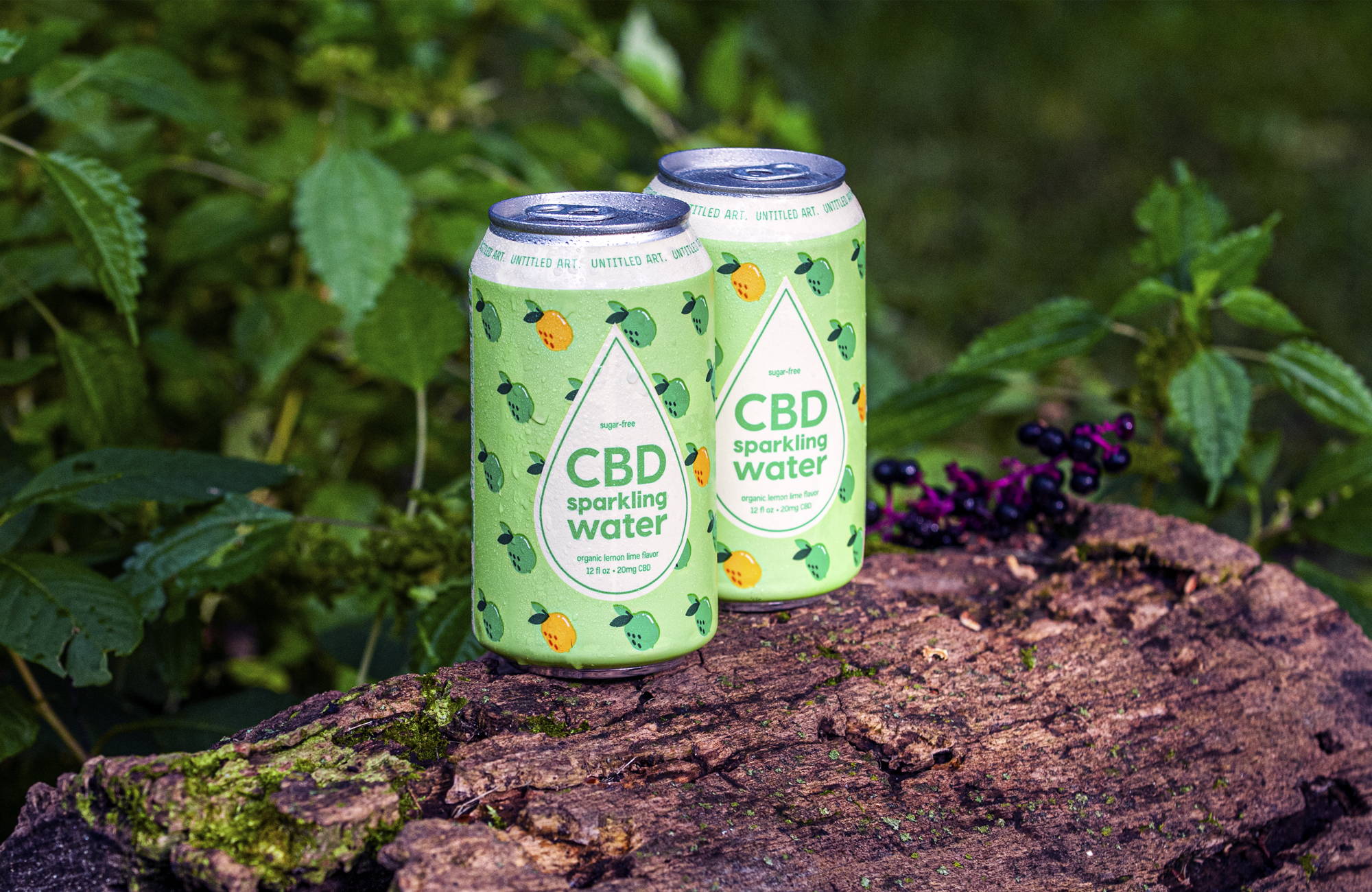 Untitled Art's CBD Sparkling Water is fantastic.
Like I said, I was initially hesitant about the product. But after a few sips, I was in love. I'm now convinced Untitled Art has made the best sparkling CBD water money can buy.
Of the four flavors that Untitled Art currently offers (blackberry, strawberry, grapefruit, and lemon lime), the blackberry was my favorite. The natural fruit flavors worked perfectly. I tasted deep, tart blackberry notes and even a touch of licorice.
In my opinion, the lemon-lime was the weakest showing. It sort of tasted like I was drinking seltzer and someone whispered "lime." Otherwise, I was totally on board with the lineup of CBD Sparkling Water.
Although I didn't really receive the significant calming effect I get directly from a CBD tincture or soft gel, the drink itself was delightful and refreshing. I could easily see myself working Untitled Art's CBD Sparkling Water into my daily routine.
Plus, unliked spiked seltzer, I feel comfortable adding some cold brew to my glass of seltzer first thing in the morning. And, it perfectly works in a late-night spritz.
Unless otherwise noted, all of the products featured on Hop Culture are independently chosen by our editorial team. However, Hop Culture may earn a commission from purchases made through affiliate links on the site.
Liked this article? Sign up for our newsletter to get the best craft beer writing on the web delivered straight to your inbox.