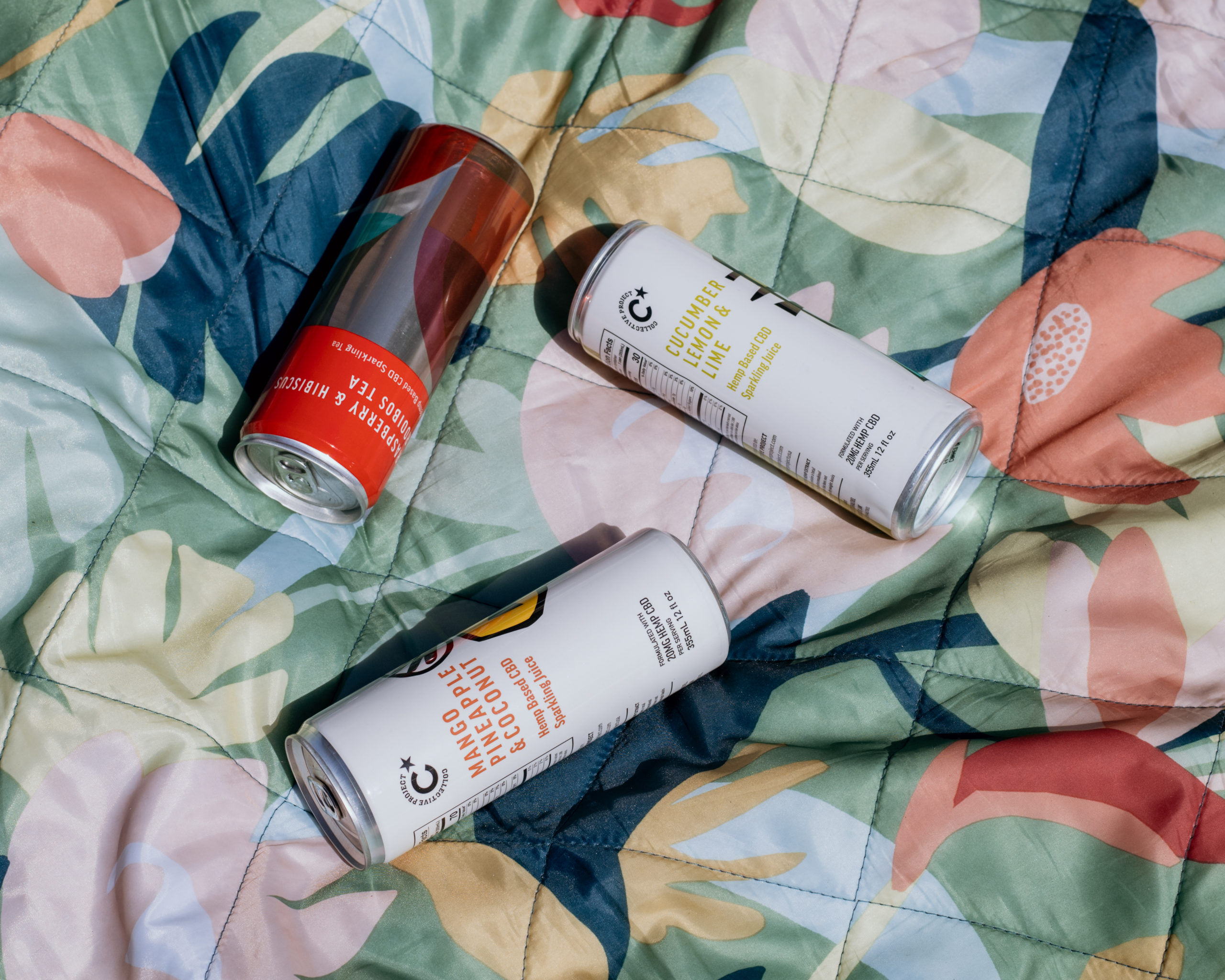 Photos courtesy of Collective Arts
CBD is having quite a year. From gummies to skin moisturizer to oil to coffee to protein powder, you can find CBD in just about anything. There's been a recent wave of CBD sparkling waters that have caught our eye and we're thrilled to see a new line of CBD-infused sparkling teas and juices.
In early October, Collective Arts launched Collective Project, a sister company that will produce a line of cocktail-inspired beverages infused with CBD. The teas and juices will use fresh fruit and natural, gluten-free, and non-GMO ingredients. Featuring the same artist-driven label designs, Collective Project promises colorful, thoughtful, and delicious drinks.
What Is Collective Arts?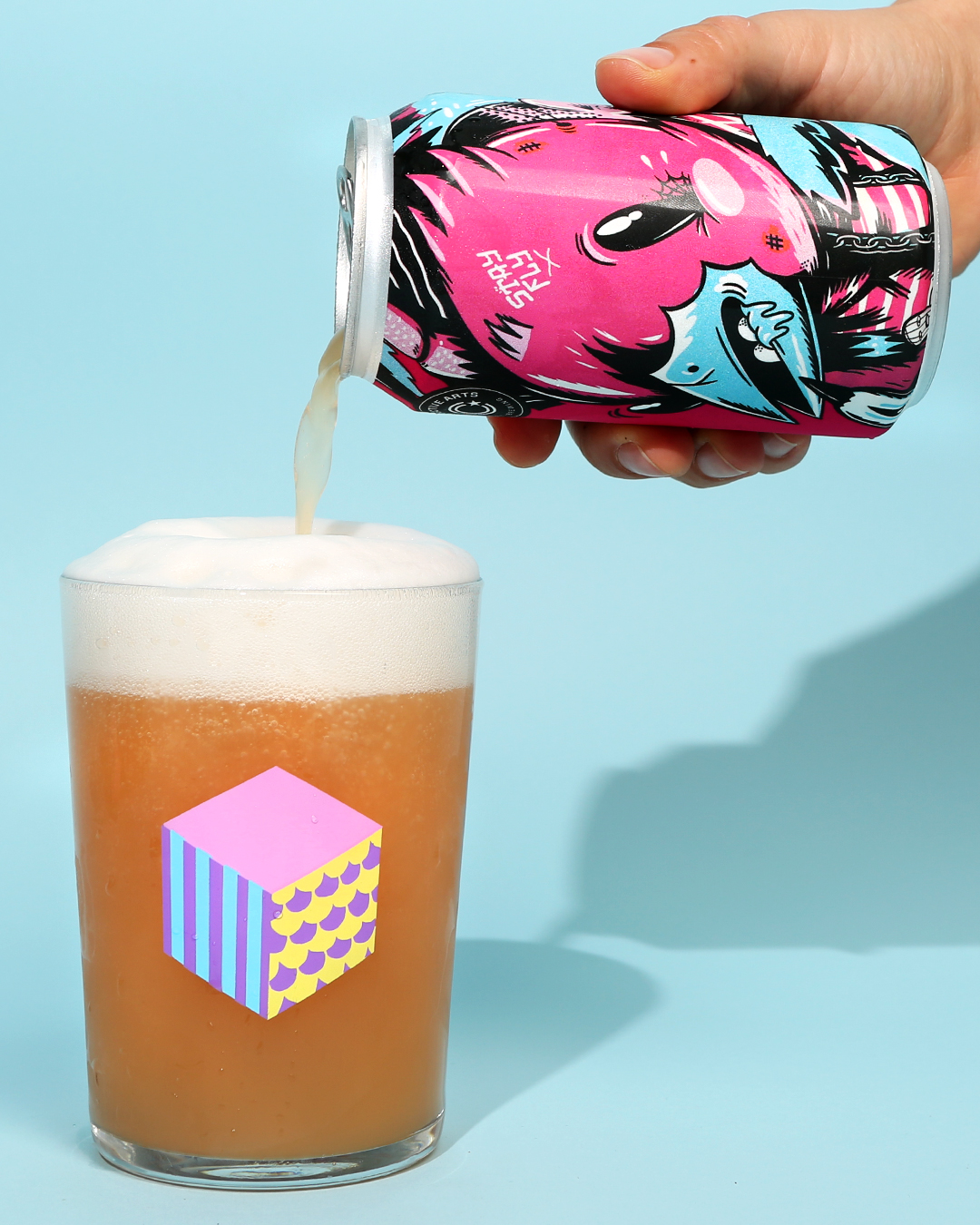 Collective Arts is a craft brewery based in Hamilton, Ontario founded in 2013 by Matt Johnston and Bob Russell. The brewery has promoted independent artists and musicians through its beer, prioritizing creativity and experimentation in their work. Collective Arts has become an international brewery with beer distributed through North America and in parts of Europe.
Since then, Collective Arts has also launched a distilling side of their business producing thoughtfully crafted gins and canned cocktails.
Now, Collective Arts has launched Collective Project, a separate company that will focus on non-alcoholic CBD-infused sparkling teas and juices. Sticking to its founding ethos, Collective Project will continue to prioritize artistic endeavors and unabashed creativity. But more on that later.
What Is CBD?
You've been hearing all about CBD. But, what is it exactly?
Cannabidiol (CBD) is an active ingredient in cannabis and is derived from the hemp plant. Unlike THC, the main psychoactive compound in marijuana, CBD doesn't really get you high. Rather, it provides mild relaxation and pain relief.
Unlike marijuana itself, hemp-derived CBD is federally legal, thanks to the 2018 Farm bill which legalized the production of hemp. So, as long as your hemp product contains less than 0.3% THC by weight, it's good to go. As a result, you've likely found it in many forms–in coffee, as a balm, in gummies, as a tincture, and more.
While CBD products are legal, the FDA does not permit its use in alcoholic beverages. Hence why breweries in the past have had to put a hold on CBD-infused beers.
In that wide-open space, though, we've seen enterprising craft beverage producers use high-quality CBD in non-alcoholic beverages like seltzer, still water, and even sparkling tea and juice.
The Story Behind Collective Arts CBD Teas and Juices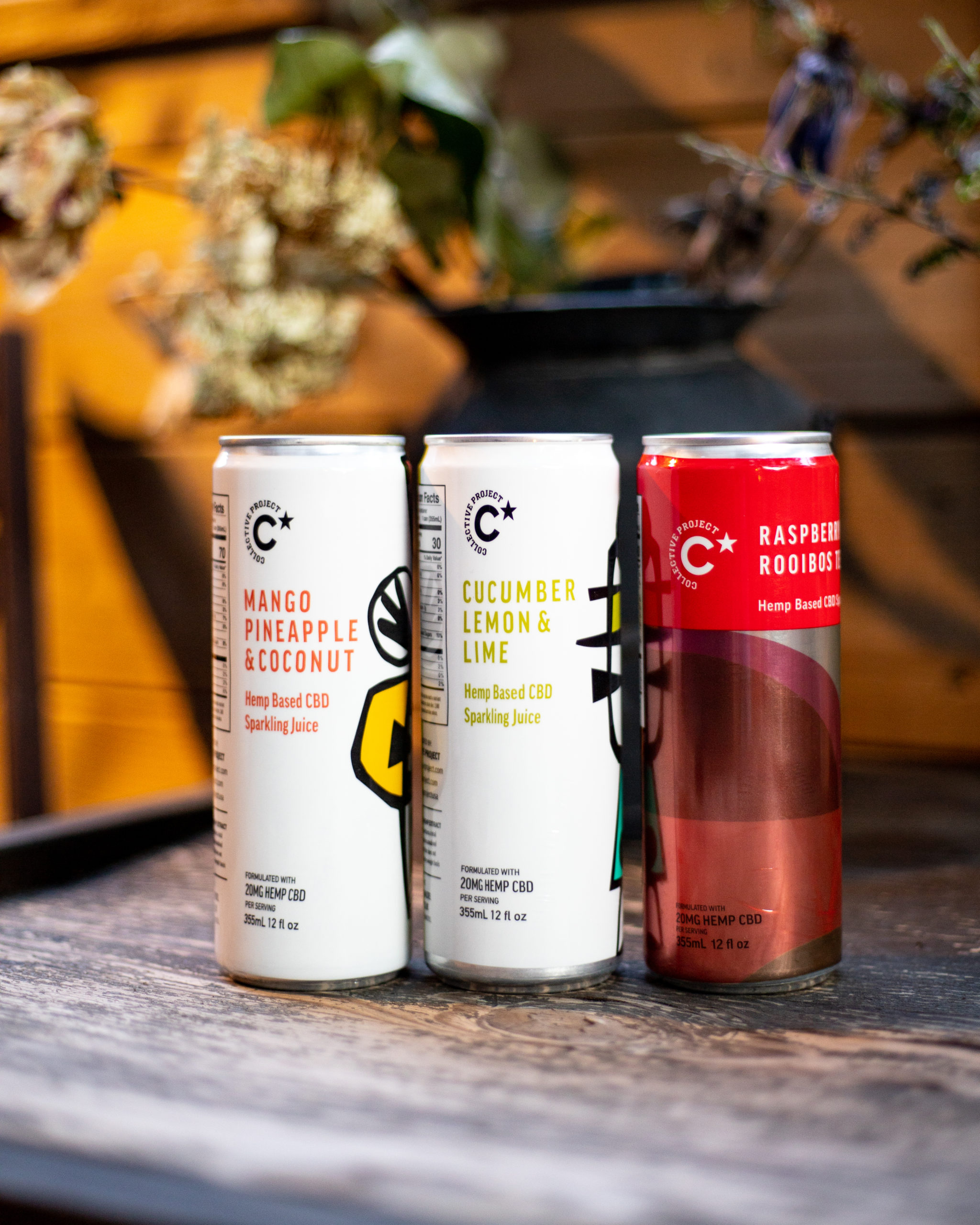 Collective Arts announced Collective Project in early October 2020 as a new venture that would focus on CBD-infused sparkling teas and fruit juices. While Collective Arts had already expanded upon its initial focus of brewing craft beer, this is new and uncharted territory for the company.
Collective Project will be producing non-alcoholic beverages and will be working with CBD. For co-founder Matt Johnston, however, this is a natural step for the company.
"The challenge was," explains Johnston, "How do we make a product that fits us and serves our audience?"
And the solution was to double down on Collective Arts' creativity and forge a new path in the beverages landscape. Collective Project isn't inventing new products. But, it's producing a line of drinks that offers something unique and fun for Collective Arts customers.
Collective Project will take the same care with its teas and juices that Collective Arts does. And while these are new products, Johnston trusts that the team can produce a quality drink.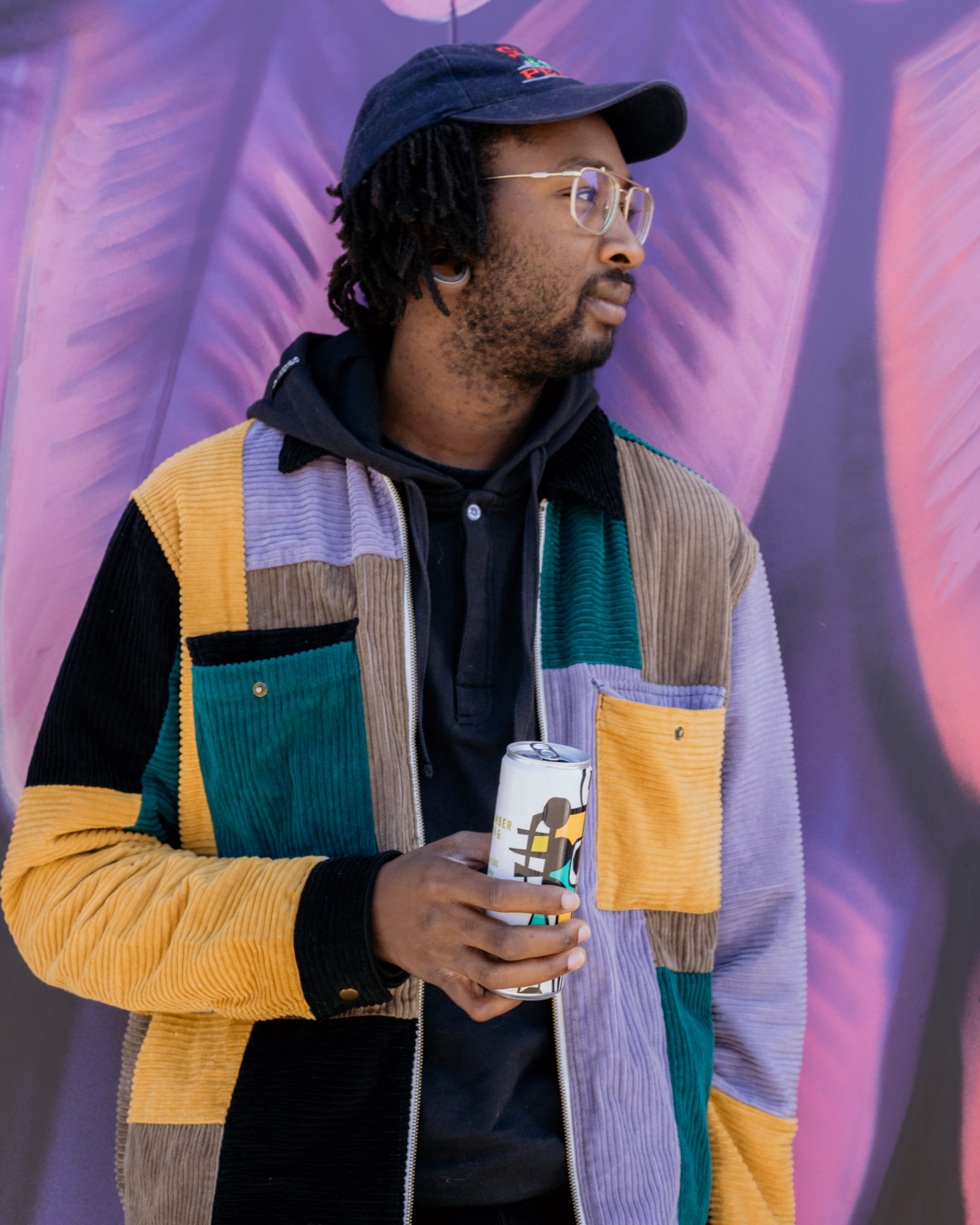 "We're used to using fresh, high-quality ingredients in our beer and in our spirits," says Johnston. Moreover, the Collective Arts team is familiar with CBD and will be using full-spectrum CBD in the teas and juices. "It gives our mixologists the chance to play with flavor combinations," continues Johnston.
The Bottom Line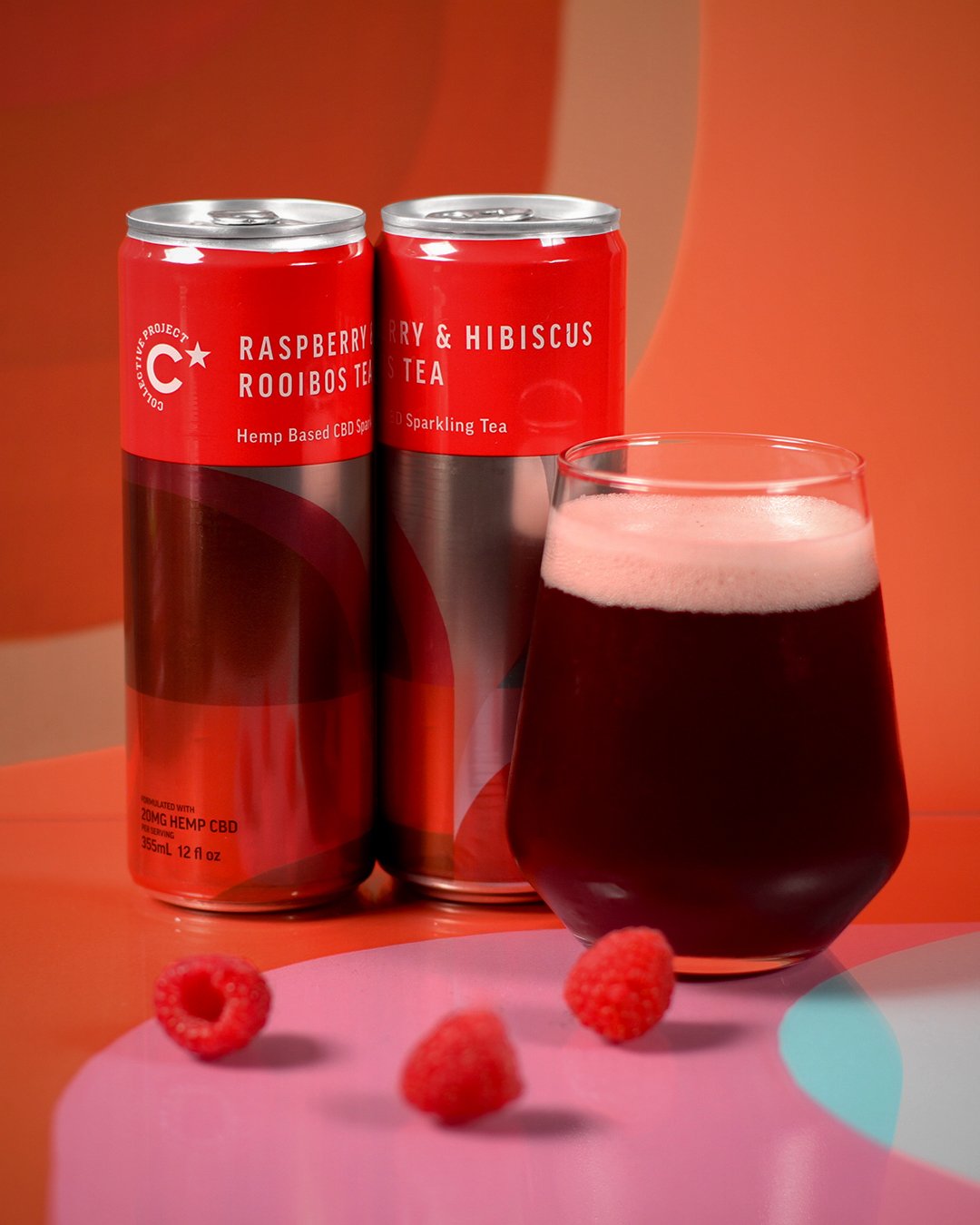 Collective Project is a natural step for the wildly creative team at Collective Arts. It demonstrates that the Hamilton brewery is not satisfied with status quo non-alcoholic beverage options.
At the time of publication, there are two sparkling juices (Cucumber, Lemon, and Lime and Mango, Pineapple, and Coconut) and one sparkling tea (Raspberry and Hibiscus Rooibos Tea) available. Collective Project has eight more products in development and will be shipping their juices and teas throughout Canada and the United States.
"It's a long life if what you're doing doesn't excite you," says Johnston with a laugh. That's the ethos of Collective Arts boiled down for one sentence. The brewery continues to grow and develop to excite themselves and to offer their audience a new, authentic experience.
This is a paid, sponsored piece presented by Collective Arts.
Liked this article? Sign up for our newsletter to get the best craft beer writing on the web delivered straight to your inbox.