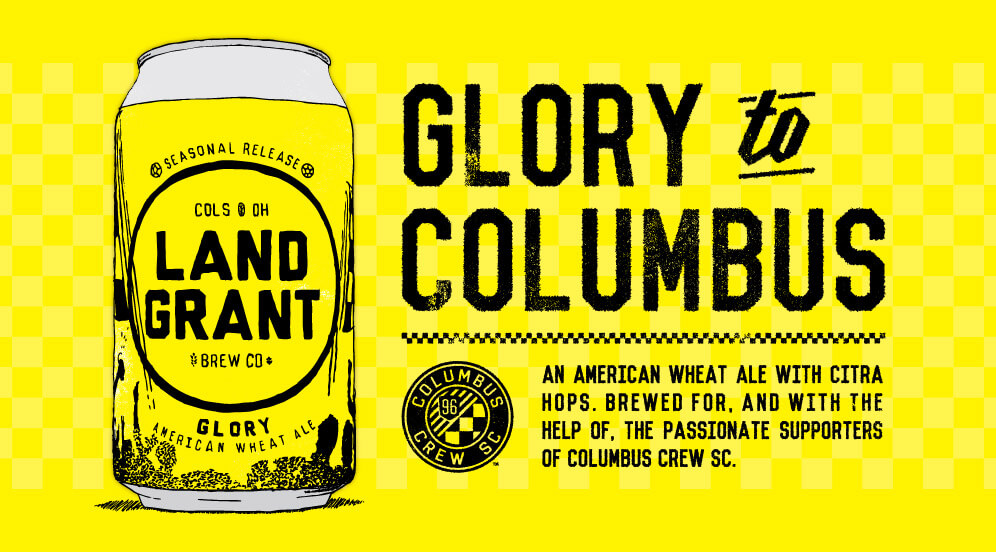 This past NFL season, the bitter animosity between fans of the Dallas Cowboys and the Philadelphia Eagles took on a new dimension with dueling beers.
Inspired by a local restaurant, Philadelphia area brewery Weyerbacher Brewing released a special new beer during this past NFL season, a pale ale simply named "Dallas Sucks."
"That's always been sort of a chant in Philly," says Weyerbacher COO Josh Lampe.
Not to be outdone, Dallas' Noble Rey Brewing Company released a limited edition Gose called "Eagle Tears," with the phrase "Philly Sucks" written on the side of the can. The two breweries even made a bet over the result of the first Cowboys-Eagles game, in which the loser had to wear the other team's jerseys. All in good fun, of course. Next season, Lampe says that Weyerbacher has plans to bring Dallas Sucks back as a seasonal.
Beer and football have long been bedfellows; after all, you can hardly go through an NFL commercial break without seeing a Bud Light ad. But while the league itself will continue to be sponsored by AB-InBev through 2022, Weyerbacher and Noble Rey are part of a growing number of craft breweries creating beers especially for their local fanbases.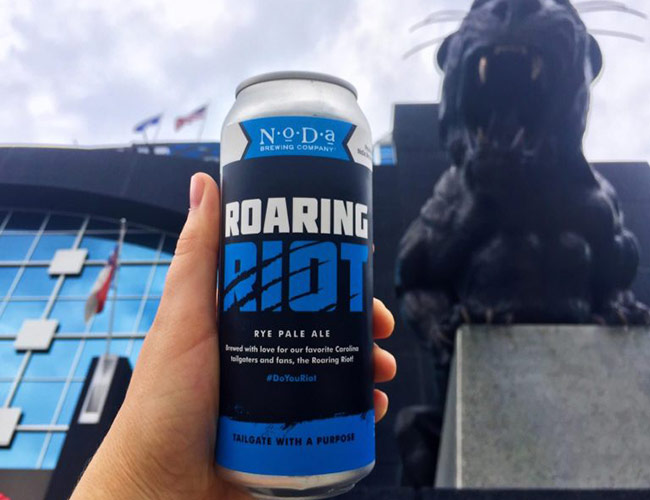 Take, for instance, NoDa Brewing Company, in Charlotte, North Carolina, and their partnership with the unofficial Carolina Panthers fan group Roaring Riot. NoDa had already been sponsoring Roaring Riot's "Tailgate with a Purpose" for a couple of years when, in 2016, the brewery decided to create a beer especially for them. Thus the Roaring Riot Rye Pale Ale was born.
"It went over so well at the first couple tailgates that we then decided to package it in 4-packs," says a NoDa spokesperson.
The Roaring Riot Pale Ale was a partial inspiration for another Charlotte area sports beer. In late October, Charlotte's The Unknown Brewing Company released Buzzed City Beer, a beer made for — and by — fans of the Charlotte Hornets basketball team.
Scotty Kent is the marketing director for The Unknown Brewing, but he is also one half of Bring Back the Buzz, a prominent Charlotte Hornets fan group which, years ago, led the grassroots push to get the then Charlotte Bobcats to reacquire the Hornets nickname, colors, and history.
"So, you know, working at The Unknown Brewing Company and being one part of Bring Back the Buzz, I approached the owner with the idea and said 'You know, it'd be really cool if we could do a beer specifically for Hornets fans in the city,' and he was all for it," says Kent. "The Hornets market is a market that none of the other breweries had really tapped into in the city."
Buzzed City quickly became one of the taproom's best-selling beers, and the brewery has already scheduled it for production next year. Kent says there has even been talk of canning it. Additionally, he hopes that one day they can get it into the Hornets arena.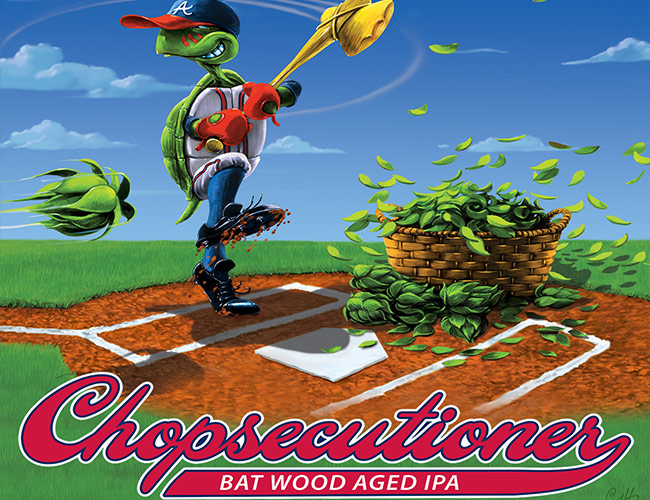 Terrapin Beer Co., of Athens, Georgia, also makes a sport-based beer — but they focused on baseball, and actually integrated the sport into the beer by aging it on bat wood.
"There's some waste from bats from when they spin them down or carve them down and that's the product we use to age the beer," Terrapin brewmaster Brian "Spike" Buckowski told CBS News while explaining the process behind Terrapin's Chopsecutioner IPA.
The Chopsecutioner is sold only at the Atlanta Braves ballpark, and is intended to be a light IPA, perfect for a long day at a game.
Land Grant Brewing, in Columbus, Ohio, is another brewery that took a unique approach to crafting its sports beer. The brewery actually involved supporters of Major League Soccer's Columbus Crew directly in the process of creating the beer.
"We didn't want to just put our name on a beer we had already brewed and say 'Hey, this is your beer, now you've got to drink it.' We wanted to really position it as something that the supporters could take ownership over," says Land Grant's owner Walt Keys.
To that end, Land Grant invited Columbus Crew supporters into the brewery during a Crew away match, and let them taste test and provide feedback on the test batches Land Grant had brewed — two yellow-hued beers and two black beers, to match the Crew's color scheme.
The end result was Glory, an American wheat beer with a solid hop presence.
"It was nice, refreshing, perfect tailgate, summertime, outside beer," says Keys.
Glory has been a success for Land Grant Brewing, enough so that this past MLS season the brewery started what it calls the Matchday Series, collaboration beers with breweries in other MLS cities.
"We settled on doing two — we didn't want to get too in over our heads," says Key. "We ended up doing one with Petecolas out in Dallas. It was a pale ale that turned out really, really nicely, and then we did one with Boulevard in Kansas City."
While the Crew's future in Columbus has recently been thrown in doubt, Keys believes that Land Grant will continue to brew Glory in some capacity.
"If they do move, I don't think we'll necessarily stop brewing the beer," he says. "It's a beer people really like, but we'll definitely have to take a look at the name and the brand and see how that fits in a post-Crew Columbus. But I don't foresee that we would stop making the beer."