Photography courtesy of The Tank Brewing
As craft beer lovers and writers, we're constantly keeping our ears to the ground (and our mouths to the glasses) to find what's new and fresh. So we have some experience when we put together lists such as the best beer styles to try this summer or the 20 best beers for summer 2021.
However, sometimes it's refreshing to bring new perspectives to the table. And who better to ask for a professional opinion than the professionals themselves?
We asked some of our friends and folks in the craft beer world to answer the question: What is your favorite beach beer not made by your brewery?
From a classic Michelada to a bright, crushable pilsner, read below to find nine of the best beach beers according to some of our favorite brewers, organized alphabetically by brewery.
Here's to the sand, surf, and suds!
What Is Your Favorite Beach Beer?
Eagle Rock Brewery
Los Angeles, CA
Ting Su, Co-Founder — "My fave beach beer would be Kern River Brewing Company's River Buddy. It's a nicely balanced pale ale with enough hop bite so you get your fix without feeling weighed down."
Flying Machine Brewing Company
Wilmington, NC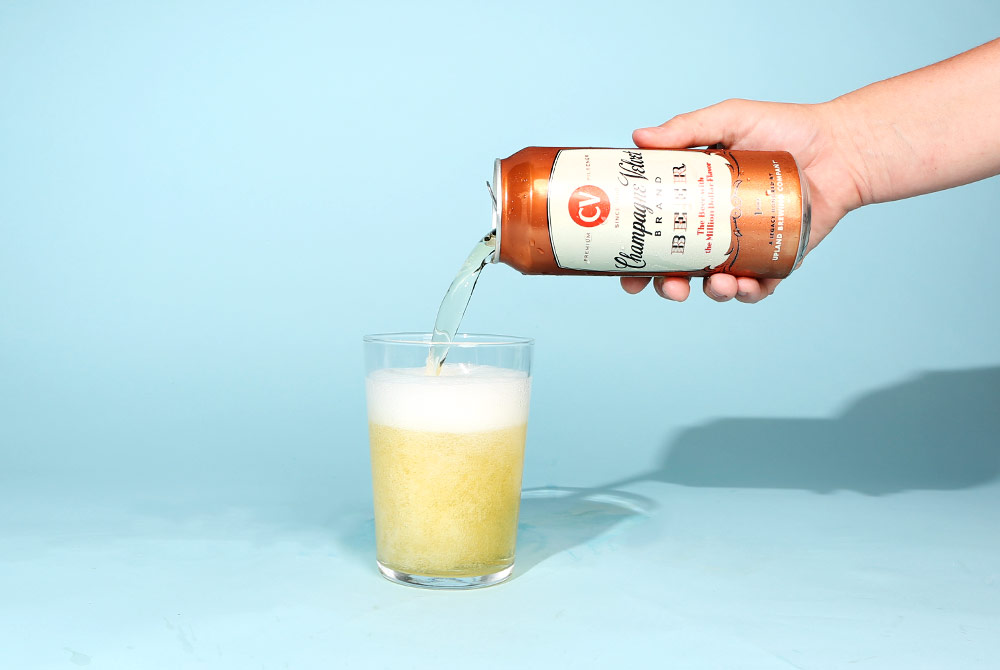 David Sweigart, Co-Founder — "We have really fallen in love with Champagne Velvet from Upland Brewing Company. It's an old-school pilsner that's just bred for a hot day! Dry, crisp, and floral with the right amount of malt backbone. Whether you're on a boat fishing or playing spike ball on the beach, Champagne Velvet is a beer that will get you where you need to go!"
Good Word Brewing & Public House
Duluth, GA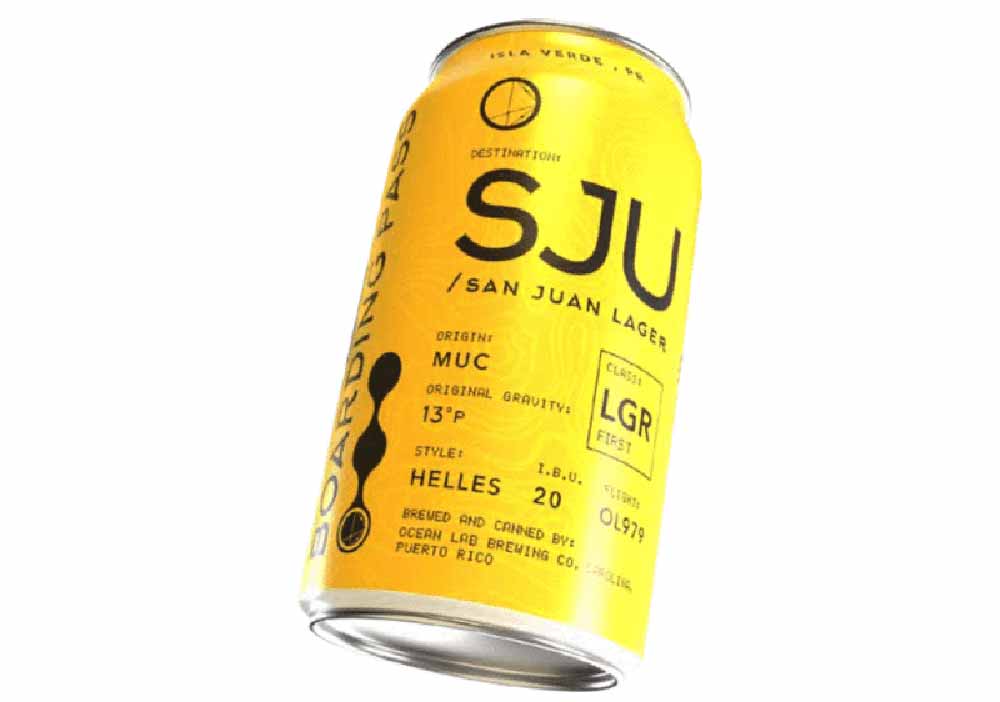 Todd DiMatteo, Brewer, Owner — "My perfect beach beer? I can tell you because I was just at the beach and enjoyed several of these with my feet in the sand… Ocean Lab's SJU, or San Juan Lager. It's a hefty little Helles coming in at 5.6% ABV. I was visiting family in Puerto Rico and I had heard about Ocean Lab. These guys started small in Carolina PR, and have continued to outgrow and expand. Great people and tasty brews. Pair this one with Greta Van Fleet and an ocean view."
Humble Sea Brewing Co.
Santa Cruz, CA
Nick Pavila, Head of Brewing Operations, Co-Founder — "My go-to macro lager is usually Pacifico. The simple yet consistent crispiness works perfectly for day drinking of any occasion, especially on the beach. It's nice to be able to have a few and still walk away somewhat normally. If I'm seeking craft, Monterey Beer from Alvarado Street Brewery is always a delight."
Mountains Walking Brewery
Bozeman, MT
Lewis McCallister, Head Brewer — "My beach beer for the last three or four years has been Michelada, preferably with Victoria! Beer, tajin, clamato, lime, ice… yes, please!"
Samuel Adams
Boston, MA
Jennifer Glanville, Brewer and Director of Partnerships Boston Beer Co. — "My go to beach beer this summer has been Four Seasons NEIPA by White Lion Brewing (a proud Samuel Adams Brewing the American Dream Brewer). I love being on or in the water and this session NEIPA is refreshing, bursting with citrus and hop notes and a clean finish. It's perfect for those long days on the water (especially when the fish aren't biting) or as a post-surf shifter. It also pairs well with a simple relaxing day on the beach so pack that cooler up with some great beer and enjoy!"
The Rare Barrel
Berkeley, CA
Alex Wallash, Co-Founder — "When I think about a beer at the beach this season, it's Temescal Brewing Pils. A consistently great pilsner, this beer is clean and crushable but also nuanced and playful. At 5% ABV, it's easy drinking for a day of fun in the sun."
Tin Barn Brewing
Chester, NY
Lauren Van Pamelen, Head Brewer / Co-Owner — "My favorite Beach Beer is Pacific Vibrations by Vitamin Sea Brewing. I bring a real glass to the beach because when I pour out the beer, it's the perfect hazy yellow. I can drink up with my eyes first. The hop combo of Citra, Pacific Sunrise, and Citiva gives this beer unique juicy flavors that are simply delicious. And at 7% ABV, it has great body and can hold the hop profile, but it won't kick my ass in the heat."
Tripping Animals Brewing Co.
Doral, FL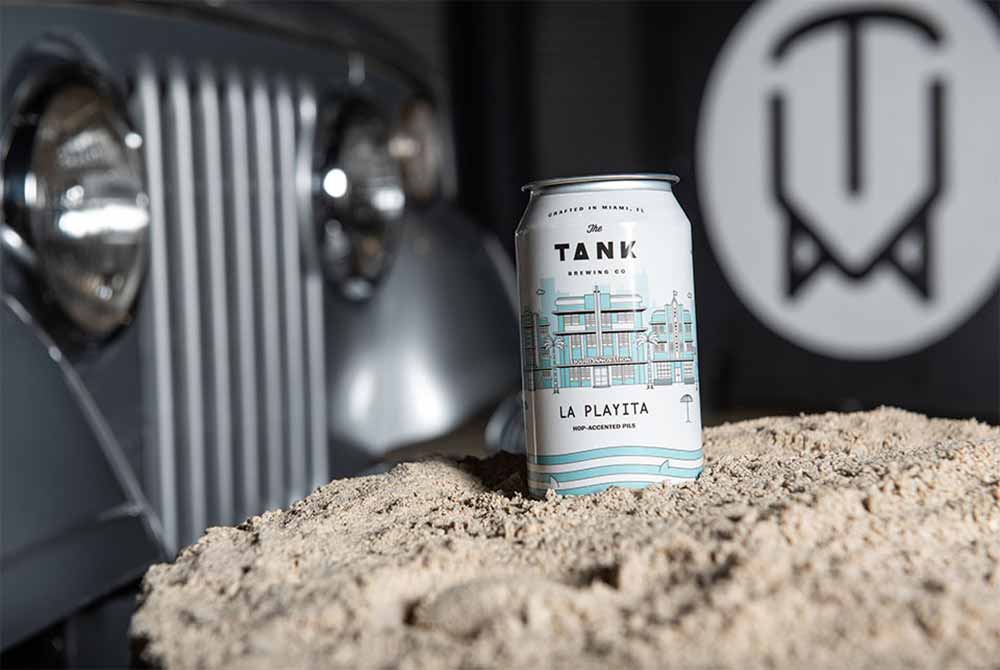 Ignacio Montenegro, Co-Founder — "I have just the one in mind whose name is honestly perfect for the question: The Tank Brewing's Playita Hoppy Pilsner. The beer is literally named after the beach and it does our sandy shores justice because it's an absolute crusher when you're sunbathing on the beach. Crisp clean finish meets smooth hop character, not to mention when these bad boys are ice cold it quenches your deepest thirst three times over."