Each season brings another opportunity to drink a variety of beer styles. In the fall, we start to crack darker beers. In winter, we huddled inside with Imperial stouts and porters to keep us company. But with the warmer days of summer quickly approaching, we emerge from hibernation to open lighter-bodied, lighter-ABV, and typically lighter-colored beers such as Kölschs, Saisons, and Session IPAs. And this brings us to the best beers to drink for summer 2021.
This isn't a definitive list, but rather a mix of local brewery releases and some more widely available ones that we feel will complete your summer. Use this guide to point you in the right direction. If there's something you can't get nearby, ask your local brewery if they have something similar. And if all else fails, we have plenty of other great lists from the best beer styles to drink this summer to the best meads and even the best hard seltzers.
All in all, we have plenty of recommendations to make sure this is a summer you'll remember. Our choices for this summer's beers are presented below in alphabetical order by brewery.
Our Favorite Beers for the Summer of 2020
Slow Pour Pils
Bierstadt Lagerhaus — Denver, CO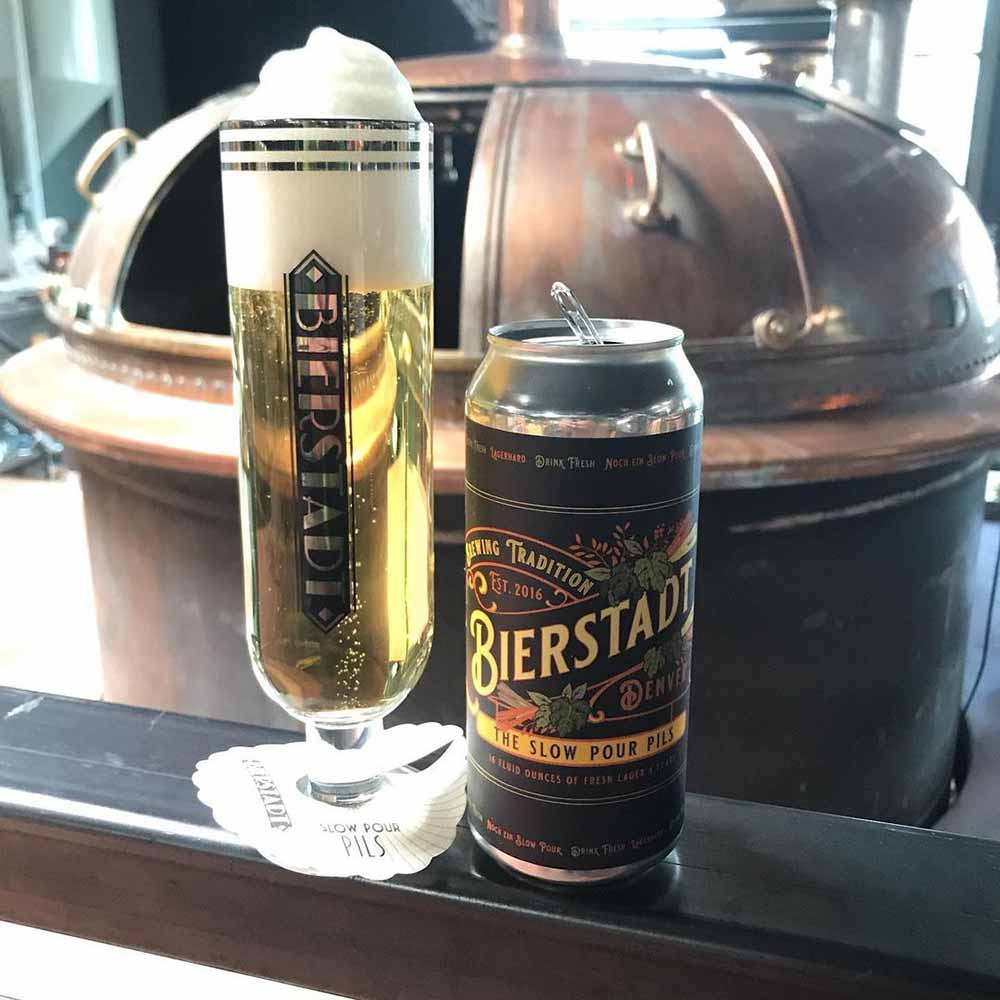 Pilsner — The dog days of summer call for a beer that's drinkable, crushable, and crisp. Sounds like a Pilsner. One of our favorite lager producing breweries in the country, Bierstadt Lagerhaus pours a near-perfect version of a Pilsner inside its taproom in Denver, Colorado. But for those of us who can't make it to the Mile High City (not named for the mile-high head of foam you'll find on one of Bierstadt's Slow Pour Pils, but what if?), the brewery canned its iconic pils. This is the Pilsner you want to crack every weekend from Memorial Day to Independence Day to Labor Day.
Sunbloom
Bow & Arrow Brewing Co. — Albuquerque, NM
American Saison — Released in June to celebrate Pride Month, Sunbloom Saison is a dry-hopped American saison paired with tropical New Zealand hops like Wakatu and Motueka. Southwest Sonoran White Wheat builds up the backbone and is a nod to the brewery's mission of using local ingredients. Partners in business (and life) Shyla Sheppard and her wife, Missy Begay, opened their Native, women, and queer-owned brewery in New Mexico to incorporate ingredients and culture from their Native American heritage. Sunbloom is like watching the sunset over the desert, with beautiful layers of color and flavor blazing briefly for a moment of beauty in a can. This beer is the perfect heat crusher.
The Next Normal
Brockton Beer Co. —- Brockton, MA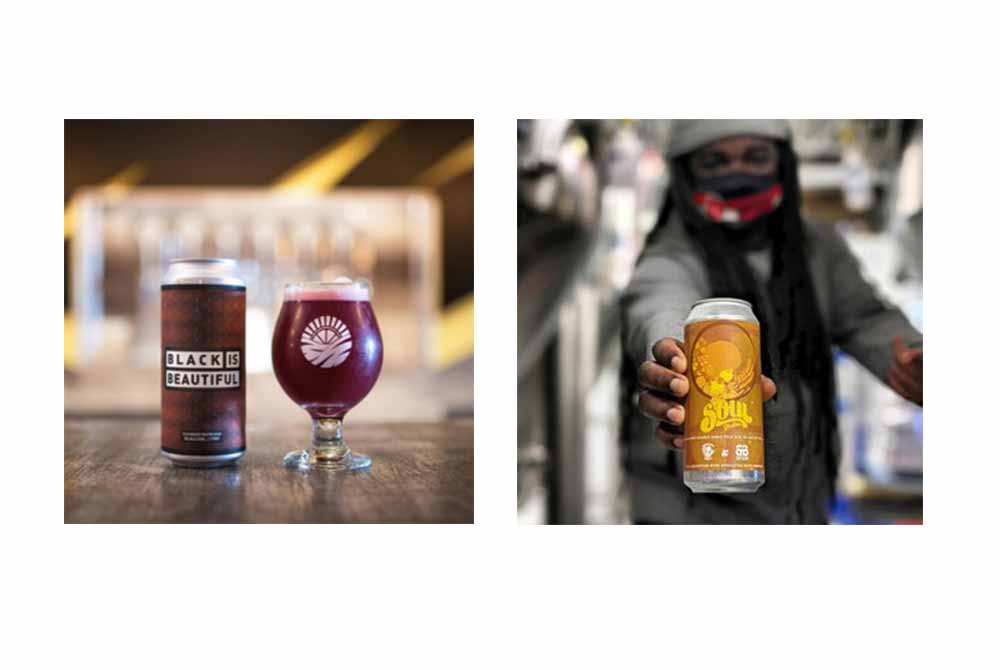 Session NEIPA — Haitian, Puerto Rican, Filipino, Canadian, Jamaican, Trinidadian, and Mexican-owned Brockton Beer Company has been uniting a community for the past few years. Such a beautiful marriage of cultures is reflected in Brockton's collabs, this one with Untold Brewing. Brewed as a session NEIPA, Brockton Beer starts with a backbone of 2-row, Golden Promise, flaked oats, proximity wheat, and crisp malted oats before dosing the IPA with a curtain of Chinook, Mosaic, and Bru-1 hops. We know that are many juicy, hazy IPAs out there, but it's hard to beat a beer that brings together craft beer and culture.
Bonus: Check out Brockton Beer's newest collab, an 11.2% kettle-soured Imperial Stout collab with Second Wind Brewing called Pilgrim Noir. It may not be the perfect beer for summer, but it's such a stunner we couldn't help but mention it.
Energetic Shift
Deciduous Brewing Company — Newmarket, NH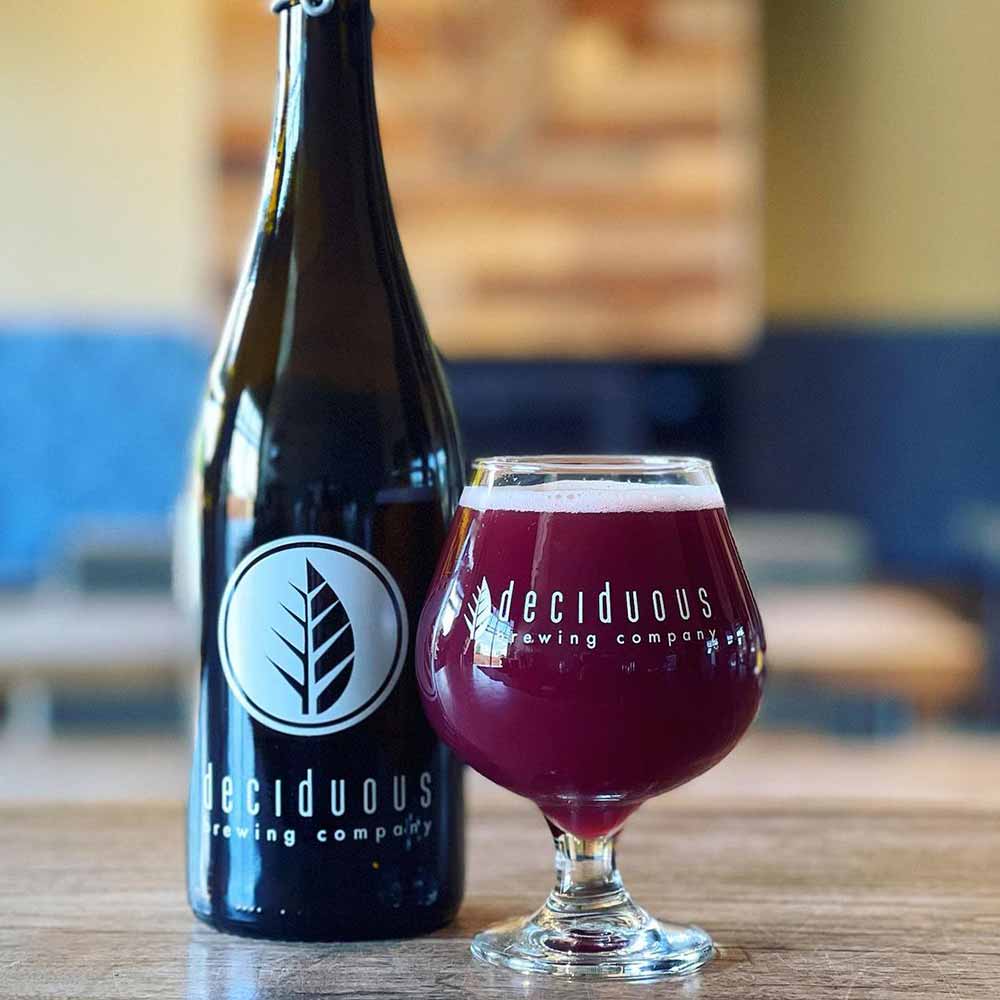 Barrel-Aged Wild Ale — Part of Deciduous' resurrected mixed culture program, Energetic Shift is a Wild Ale aged in Oak Barrels on top of mounds of blackberries and raspberries. You're getting this one in an old-school swing-top bottle, so it's perfect to pack along for a summer picnic in the park. And if barrel-aged isn't your jam, Deciduous has been putting out some pretty pitch-perfect candy-inspired kettle sours that we're digging, too.
Triple Berry Pie Slang Du Jour Sour a la Mode
Drekker Brewing Co. — Fargo, ND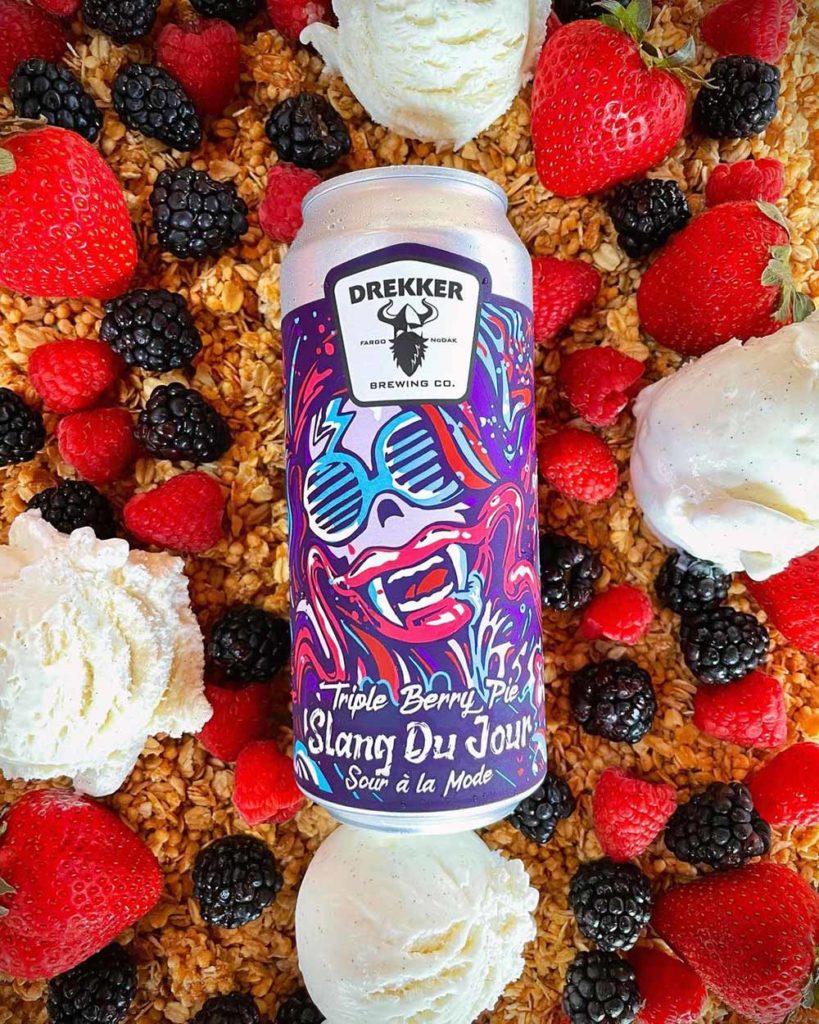 Fruited Sour — Part of a renaissance of breweries popping up along the North Dakota and Minnesota border, Drekker Brewing Co. has become one of the most sought after breweries in the Midwest. It's probably because they're brewing explosive beers like jam-packed fruited sours and lactose-laced IPAs. Triple Berry Pie is their newest drop in the Sour a la Mode series, and it was a Fourth of July rager that's still great for the rest of the summer. Bursting with strawberry, raspberry, blackberry, granola, cinnamon, nutmeg, brown sugar, lactose, and vanilla beans, this is a holiday pie in a glass.
Gratitude and Progress DIPA
Fidens Brewing — Colonie, NY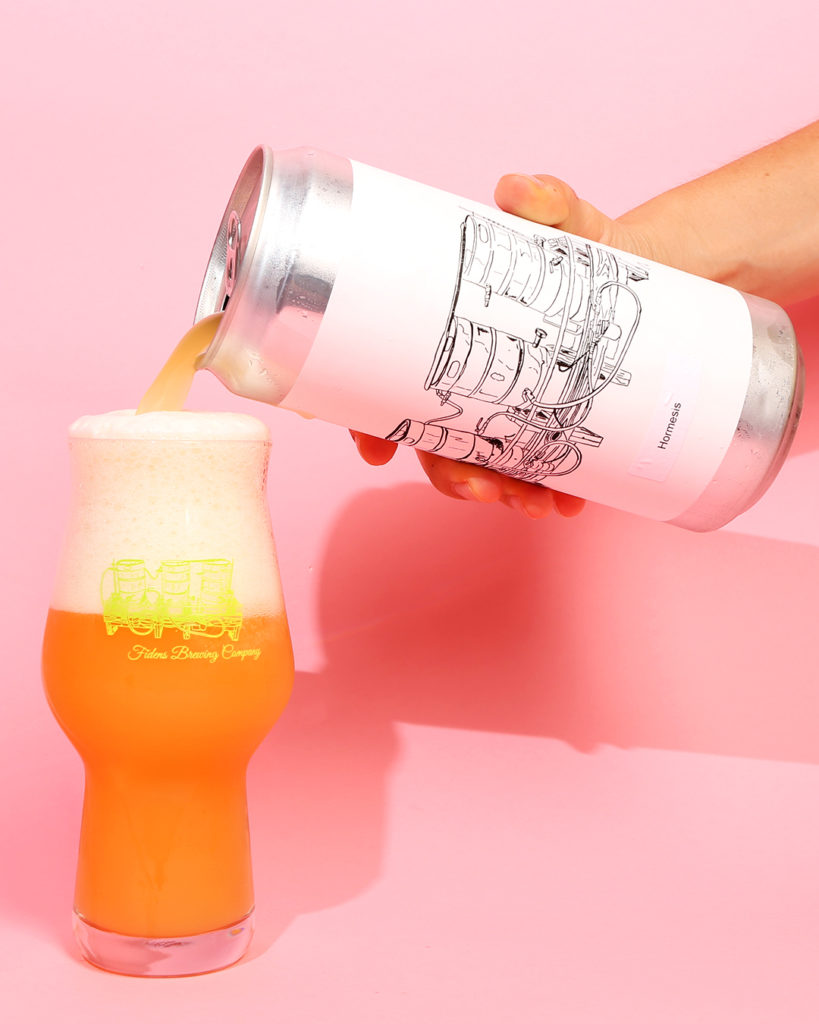 Hazy IPA — Anything you can nab from this Upstate New York brewery will be a winner. One of the best Hazy IPA breweries you've never heard of, Fidens Brewing has stayed under the radar because of its out-of-the-way location and small-batch beer. But don't let that fool you. Fidens is making cloudy IPAs on par with Other Half, Tree House, and Trillium. Every week they'll post new releases on deck. At the time of publication Gratitude and Progress DIPA made a return to Fidens. The first ever of their beers released in 16oz cans this one has a special place in the brewery's heart.
Push It
Green Bench Brewing Co. — St. Petersburg, FL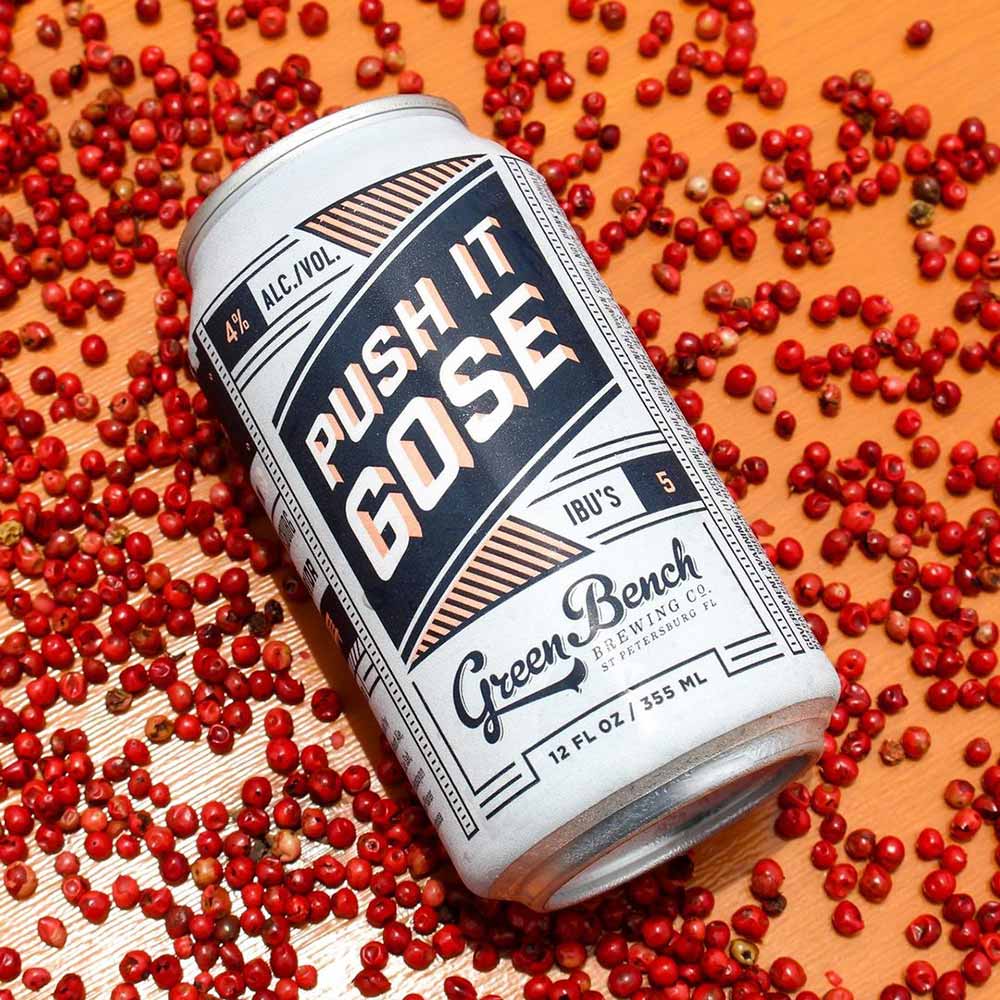 Gose — "This might be the best beer I've ever had," said Hop Culture Kenny Gould while recounting a beer he had at Green Bench, one of the 12 best breweries he visited in 2020. The brewery's sublime lagers and magical meads (brewed next door at Webb's City Cellar) have vaulted this brewery to the top of our must-try lists. Head Brewer/Co-owner Khris Johnson has put this BIPOC-owned brewery on the map. Most recently, this summer Push It! Gose caught our eyes. It's a delicious contemporary take on the German style brewed with pink peppercorns and Himalayan pink salt. It's just the crushable can you want to beat the heat!
Metric
Halfway Crooks Beer — Atlanta, GA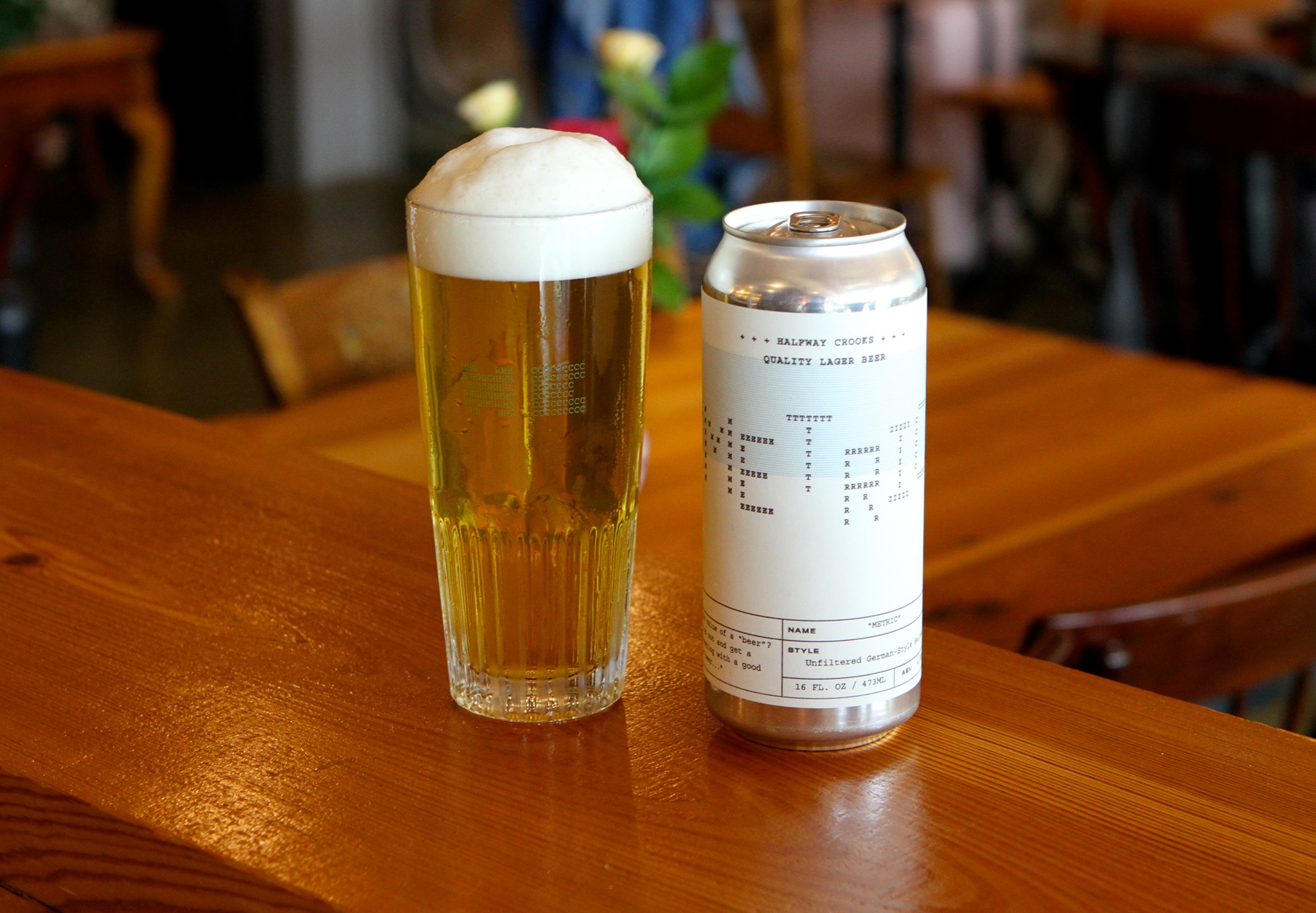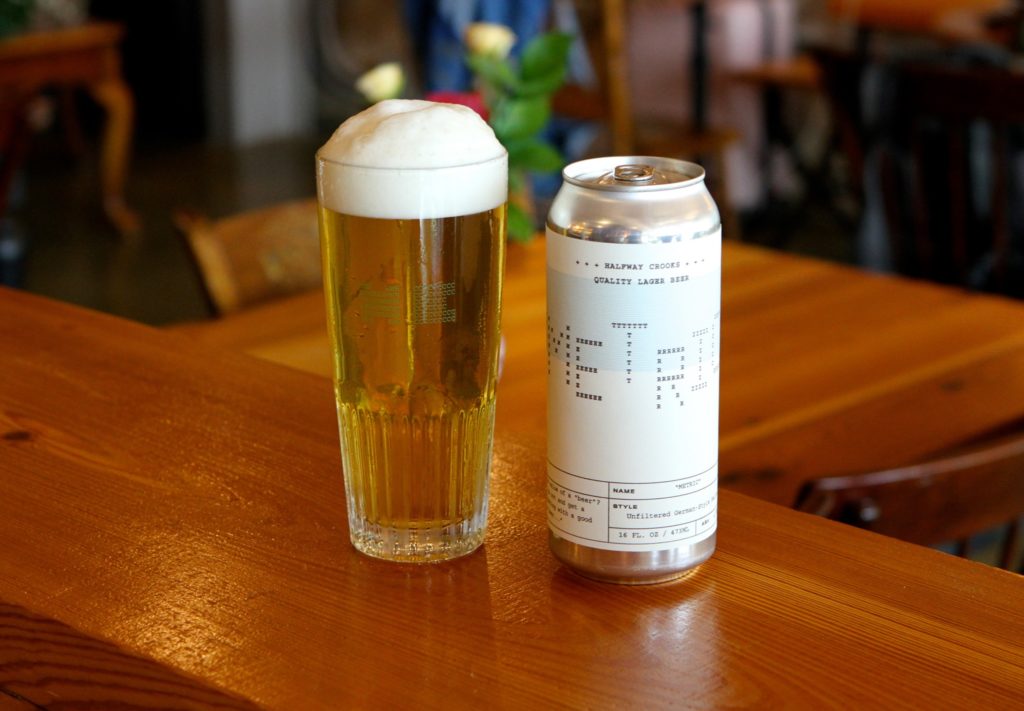 German-Style Helles Lager — If you don't know anything about the Helles Lager, just know that it pairs expertly with almost any type of summer cuisine. It's a gentle, light-bodied beer that's excellent alongside burgers, steaks, hot dogs, grilled salmon… basically any food you could qualify for summer. Another of our favorite breweries producing crystal clear lagers, Halfway Crooks in Atlanta, Georgia, nails it with Metric. Unfiltered for a smooth, thirst-quenching sip, Metric rounds out with a whisper of malty sweetness and honey. Go forth to your barbecue, picnic, or pool party and feel confident that bringing along Metric will go well with whatever anyone is cooking.
Hop Solera Batch B
Homage Brewing — Pomona, CA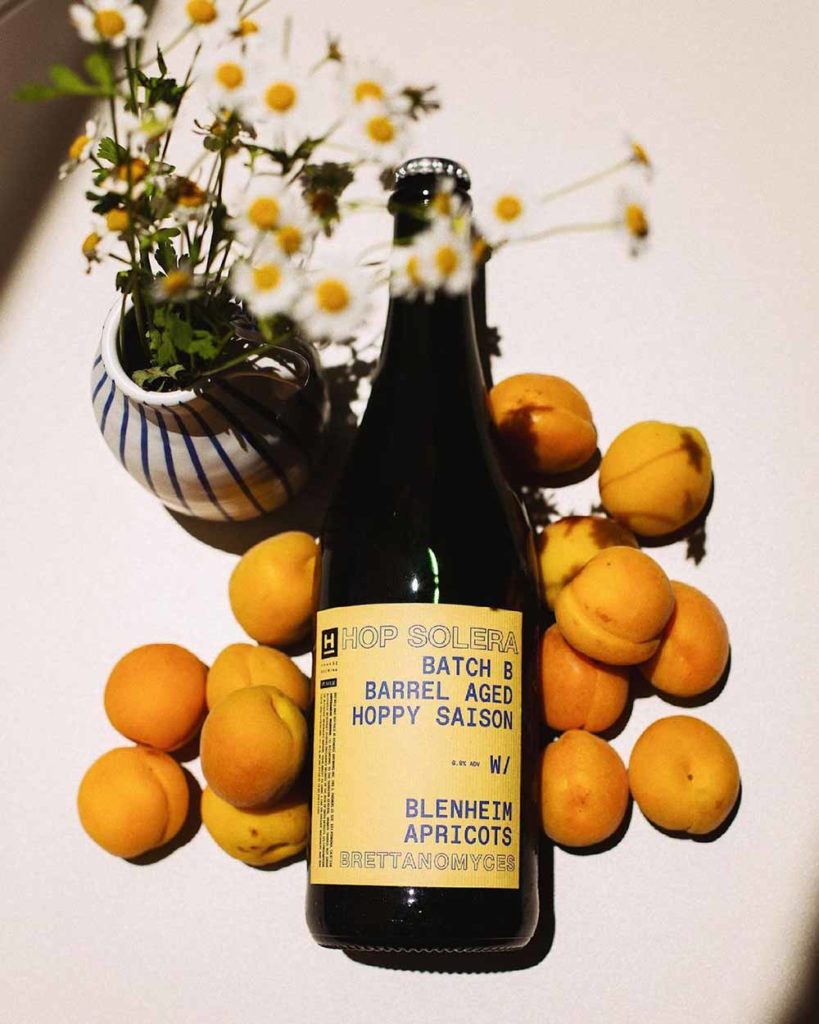 Barrel Aged Hoppy Saison w/ Blenheim Apricots — You can't lose at this stellar saison, sour, and natural wine-inspired brewery. Looking for a fantastic farmhouse ale or puckering pour? Homage pays homage to the Belgian-style with stunners like Hop Solera. This particular version celebrates the brewery's five-year anniversary with the addition of Blenheim Apricots for a complex blast of stone fruit and funky acidity that's a winner with both beer and wine drinkers alike. Part of the beauty of this Pomona-based brewery is that founder Matt Garcia borrows inspiration and techniques from low-intervention, fruit-forward natural wines, an ethos that comes through in every beverage.
Provenance Blood Orange & Tangerine Sour
Jester King Brewery — Austin, TX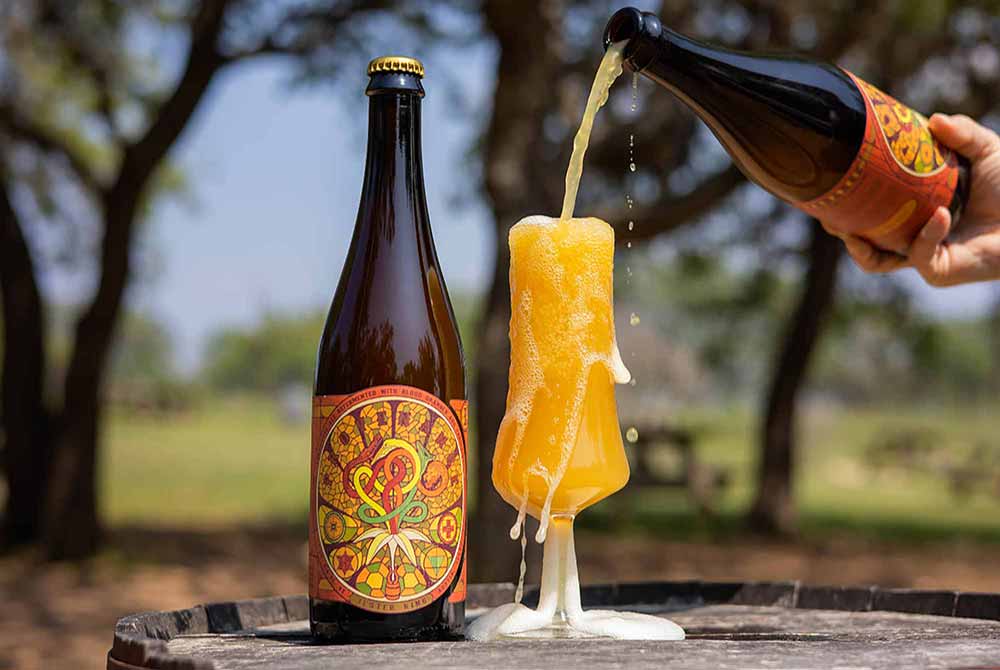 Texas Citrus Farmhouse Ale — This mixed culture, spontaneous culture, and pure culture farmhouse brewery is a special place. Started by Jeffrey Stuffings in 2007, Jester King has produced some of the most highly-rated beers in the country. And Provenance Blood Orange & Tangerine is no exception. Jester King juiced nearly 800 pounds of blood oranges and tangerines to deliver a crisp, acidic, extra juicy sour. At first sip, your tongue will tingle, but a wave of delicate toasted malts will wash in to smooth out the puckering curves. This beer pours beautifully in the glass and is the one we want to drink around the campfire as the sun sets on the summer.
Oni
New Hokkaido Beverage Co — Bozeman, MT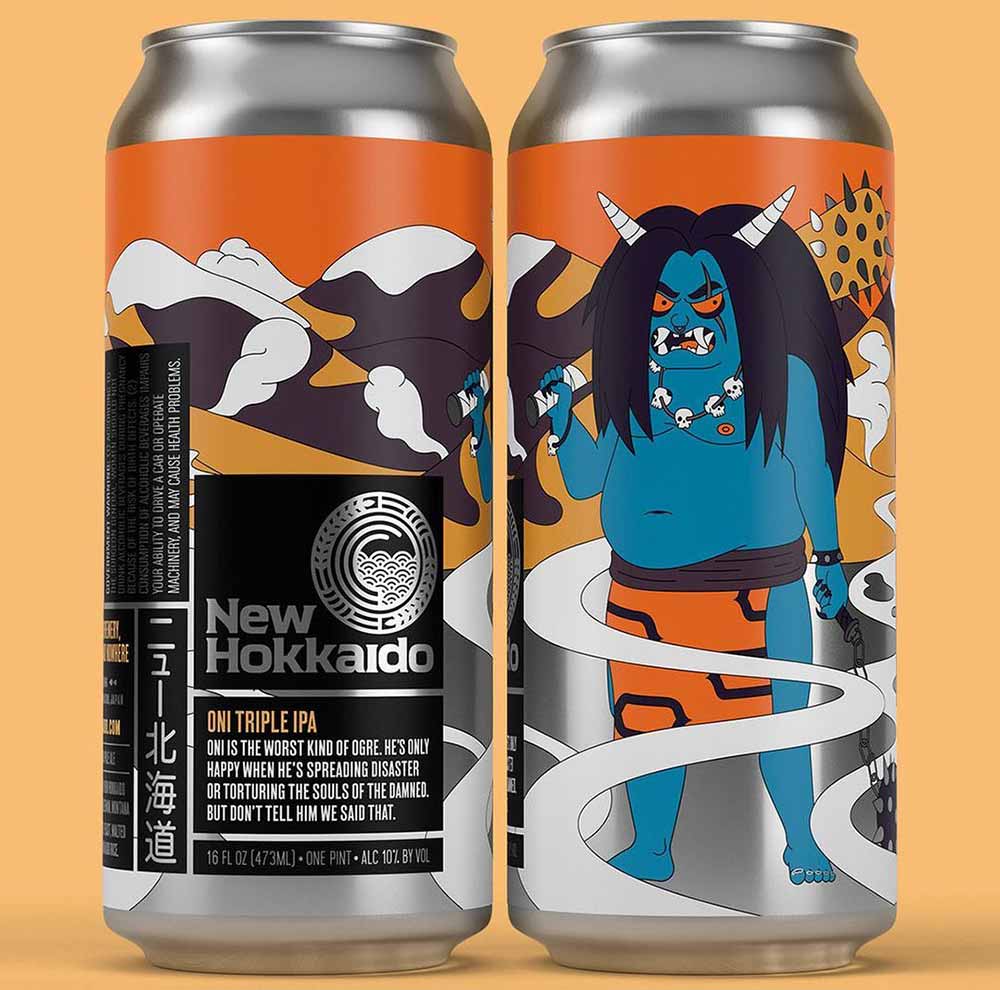 Triple New England IPA — An offshoot of Mountains Walking, New Hokkaido Beverage Co. takes inspiration from founder Gustav Gentaro Dose's Japanese heritage and brewing techniques from the innovative craft beer industry. Growing up, Dose listened to tales from his Japanese mother of haunting, heroic characters that lived in the shadows and up in the mountains. New Hokkaido takes inspiration from those stories for imaginative, dreamlike takes on beer. Who hasn't been caught daydreaming in the glow of summer? Oni is a soft, pillowy, tropical Triple IPA brewed with two New Zealand hops and Hokkaido Rice and Oats. And at 10% ABV, this is a beer that will take you from daydreaming to real dreaming.
Straight From the Lab: NZH-104 // Straight From the Lab: NZH-105
Novel Strand Brewing Co.– Denver, Co.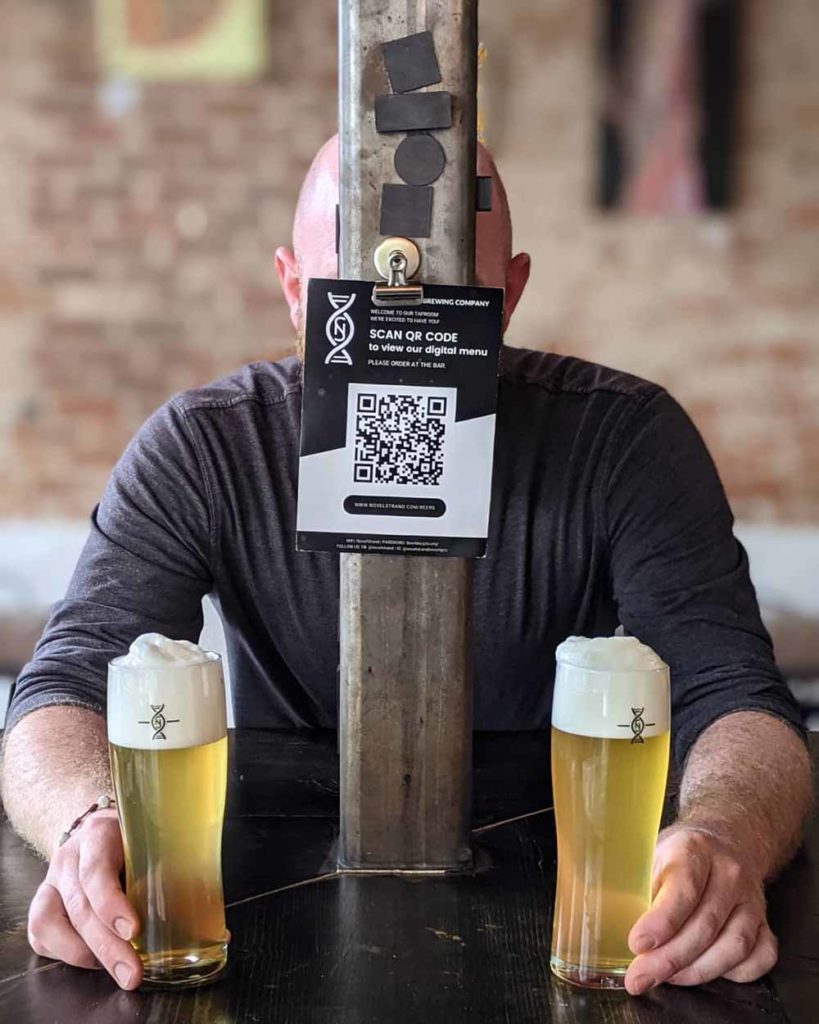 Experimental Hop Collab — Helmed by Tamir Danon, Chantel Columna, and Ayana Coker, BIPOC-owned Novel Strand Brewing Co. impressed us so much last year that we named it one of our most under-rated breweries of 2020. It may be cliche to say hops are the name of the game here, but Danon is a whiz at building and blending hop profiles. Just take this crazy experimentation, Straight From the Lab: NZH-104, which highlights the experimental hop NZH-104 from down under hops farms, Mac Hops and NZ Hops Ltd. NZH-104 is only in the testing stages in New Zealand with very few commercial batches available on the other side of the world, much less in the States. Novel Strand is changing that. Similarly, Straight From The Lab: NZH-105 is a world exclusive, featuring a hop from only seventy-two plants in existence! C'mon folks, this may be your first and rare opportunity to try beers from super-exclusive Southern hemisphere hops.
Sprudel
Phase Three Brewing Co. — Lake Zurich, IL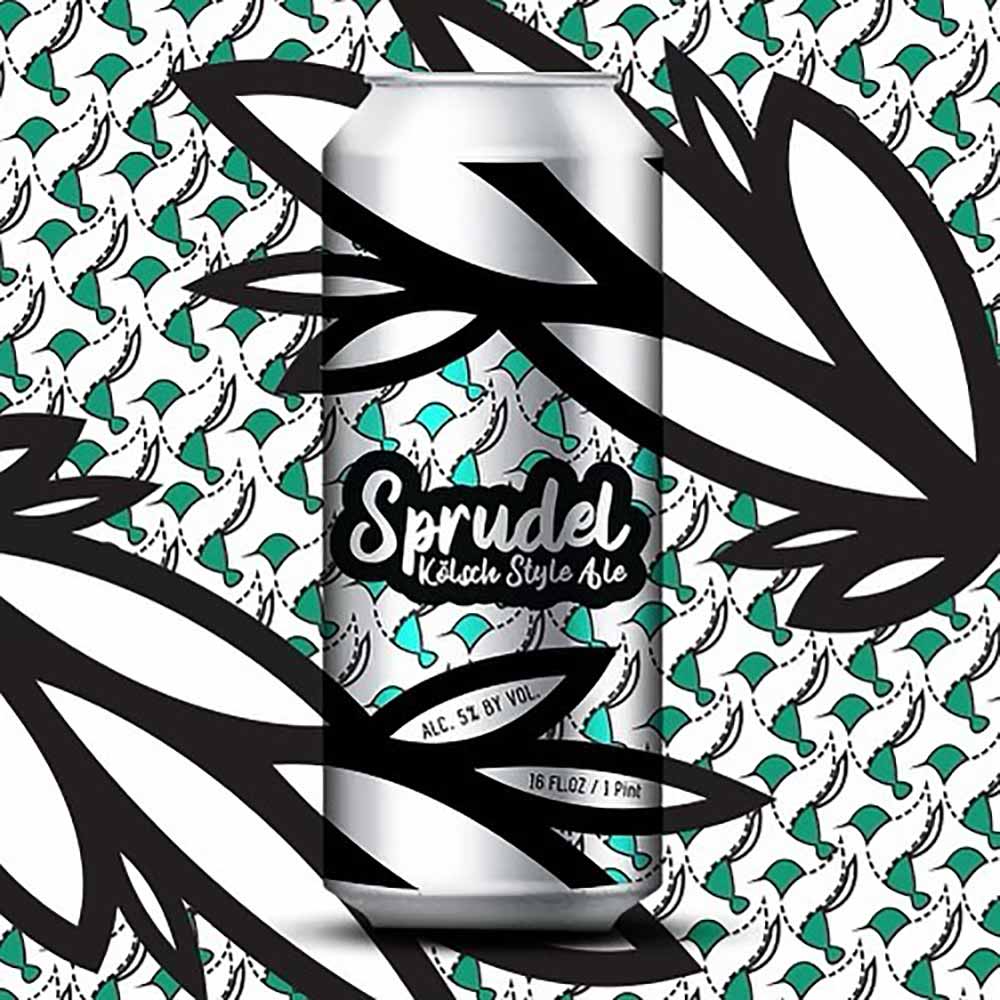 German-Style Kölsch — With its Instagram-worthy stouts, milkshake IPAs, and heavily fruited sours, Phase Three Brewing Co. stormed into the Windy City suburb of Lake Zurich like an afternoon summer shower. And Head Brewer / co-owner Shaun Berns has never looked back. While we love all the brewery's aforementioned versions of those popular styles, it's actually their humble Kölsch that has us excited for the season. This ale-lager hybrid is cool fermented like a lager to create a clean, fruity yeast character with a touch of biscuit that says, "Take me to the beach and drink a few!"
Bière de Coupage
Primitive Beer — Longmont, CO x Wild Provisions Beer Project — Boulder, CO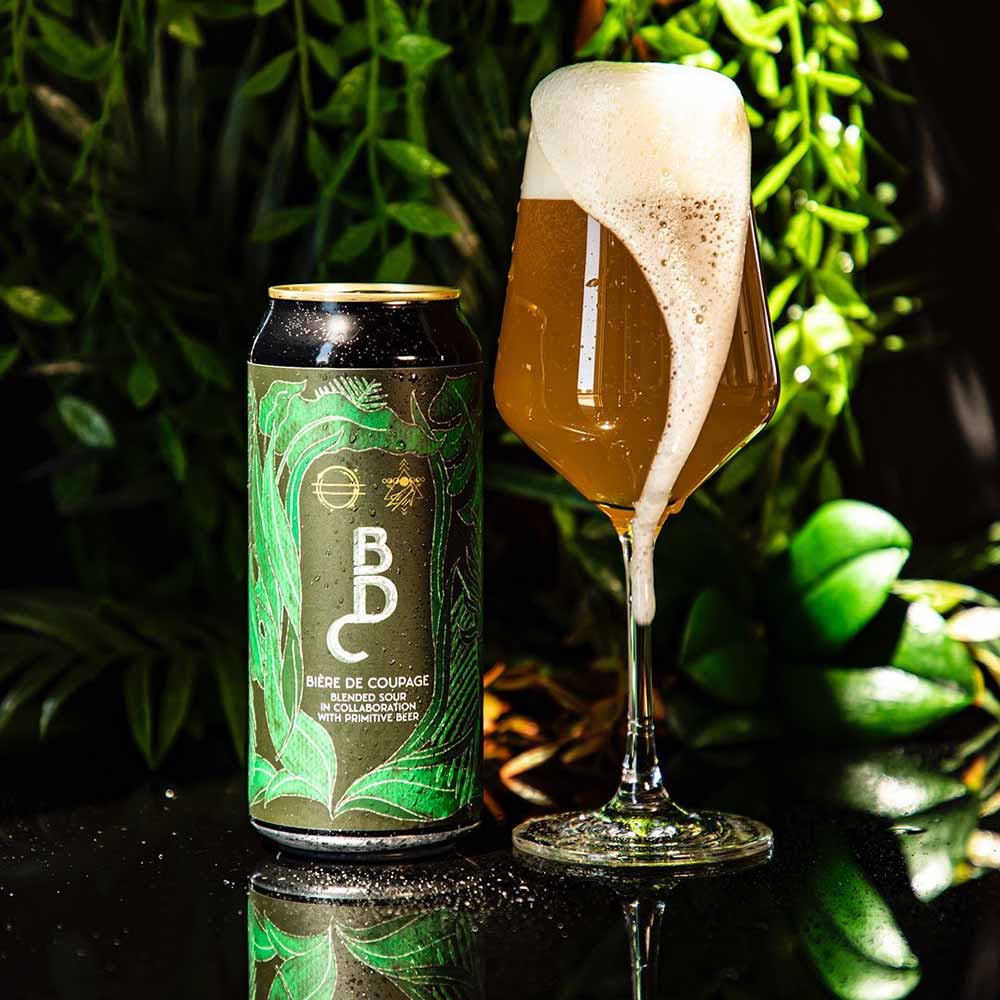 Blended Sour — Two of our absolute favorite breweries in Colorado combined forces to pump out this fun summer crusher. Bière de Coupage cultivates Primitive's mature Méthode Traditionnelle Spon with Wild Provision's mixed-culture table beer, Foeder Ranch Chores. An addition of Orange Blossom honey from Bee Squared Apiaries is the cherry on top of the Sunday afternoon sundae here for a beer bouquet that's funky, bubbly, and downright delectable.
Saison Dupont
Brasserie Dupont — Leuze-en-Hainaut, Belgium
Saison — First brewed by Belgian farmers as a source of refreshment during the long, hot summer days, Saisons are historically known for their low ABVs, light body, and dry finish. Saison Dupont is like the Godfather of all saisons. A timeless beer that we've called perfect in the past, Saison Dupont pours with a hefty dose of fizz, aromas of a lemon poppyseed muffin, and the appearance of a midday afternoon sun. The flavor is a harmonious combination of orange zest and lemon peel with a slightly spicy, floral whisper in the background.
Kanpai
Shōjō Beer Co. — Miami, FL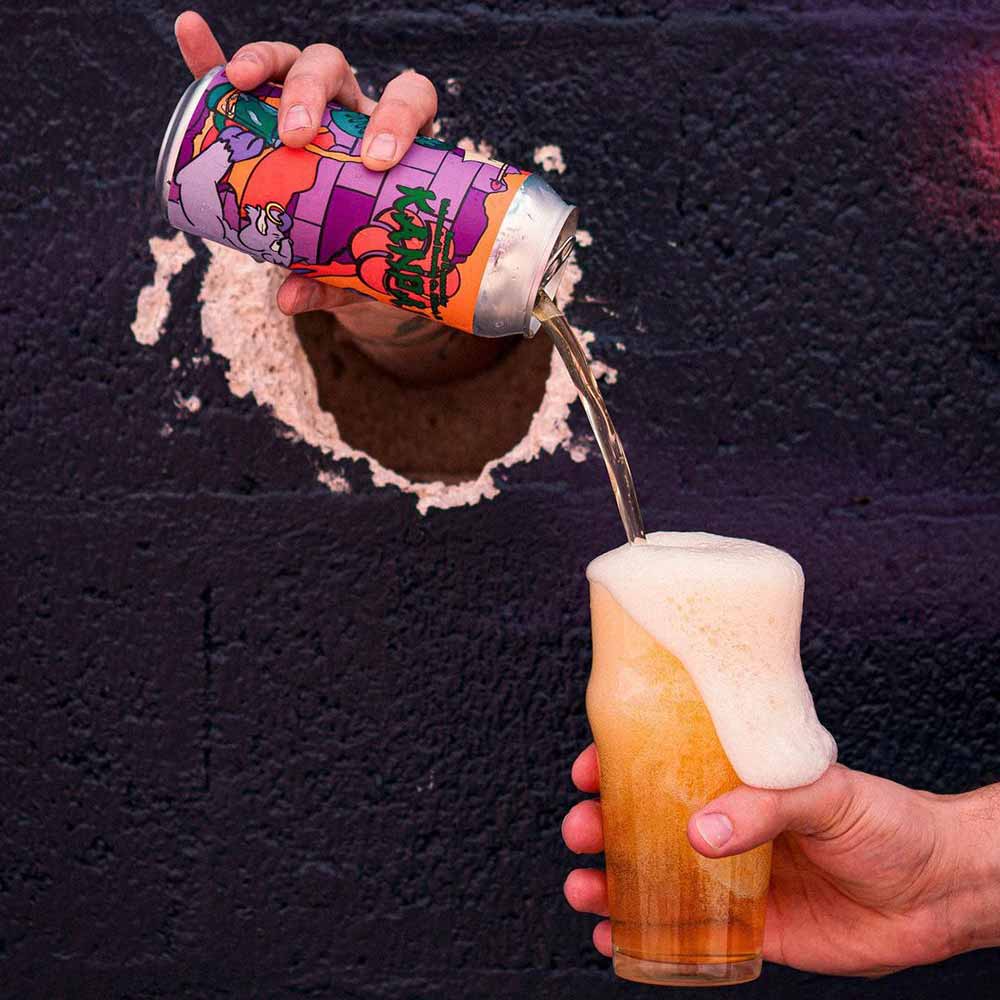 Rice Lager — Founded by Instagram stars Haidar Hachem (aka @thirsty_samurai_piggy) and his partner Marilyn Orozoco (aka @littlemariii), Shōjō Beer Co is a Japanese-inspired beer brand based in South Florida. In May, they released their first-ever beer, a collaboration with Unbranded Brewing. A rice lager, Kanpai is fermented with sake yeast and comes in at 5.4% ABV, making it quite possibly the crispiest crispy boi we've had yet this season.
Soft Clouds
The Drowned Lands Brewery – Warwick, NY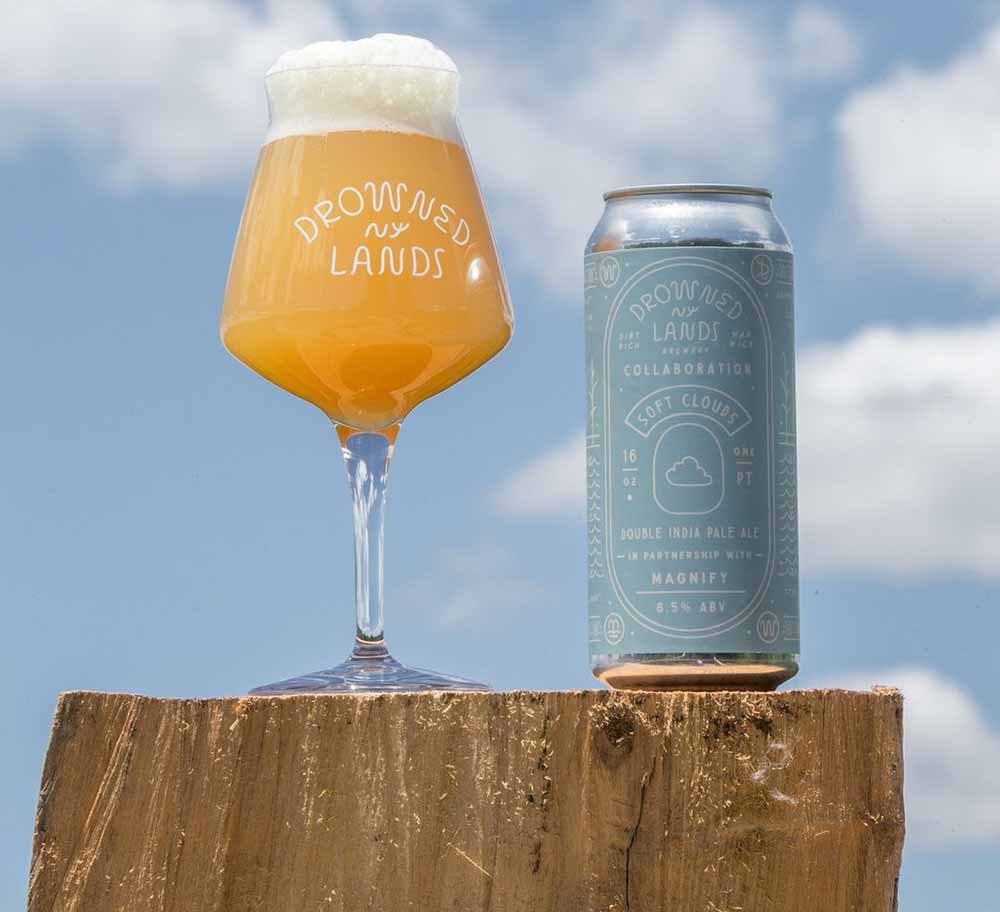 Double IPA — If a brewery makes your list of the 10 best new breweries of 2020 and the 20 best beers we drank in 2020, you know we're keeping it on our watch list for the foreseeable future. That's why Soft Clouds from The Drowned Lands Brewery is a standout on the list of the best beers to drink this summer. This 8.5% ABV DIPA invokes the season. A bevy of hops, including Citra, Mandarina Bavaria, Mosaic, and Tango, a German varietal, whirl around our tongue, while Pilsner malt, white wheat malt, malt oats, and flaked wheat mellow out the bold beer. Sipping this one is like lying on your back in the grass during a lazy summer afternoon and watching the clouds float by.
Kaleidoscope Eyes – Mango, Raspberry, Tangerine
Tin Barn Brewing — Chester, NY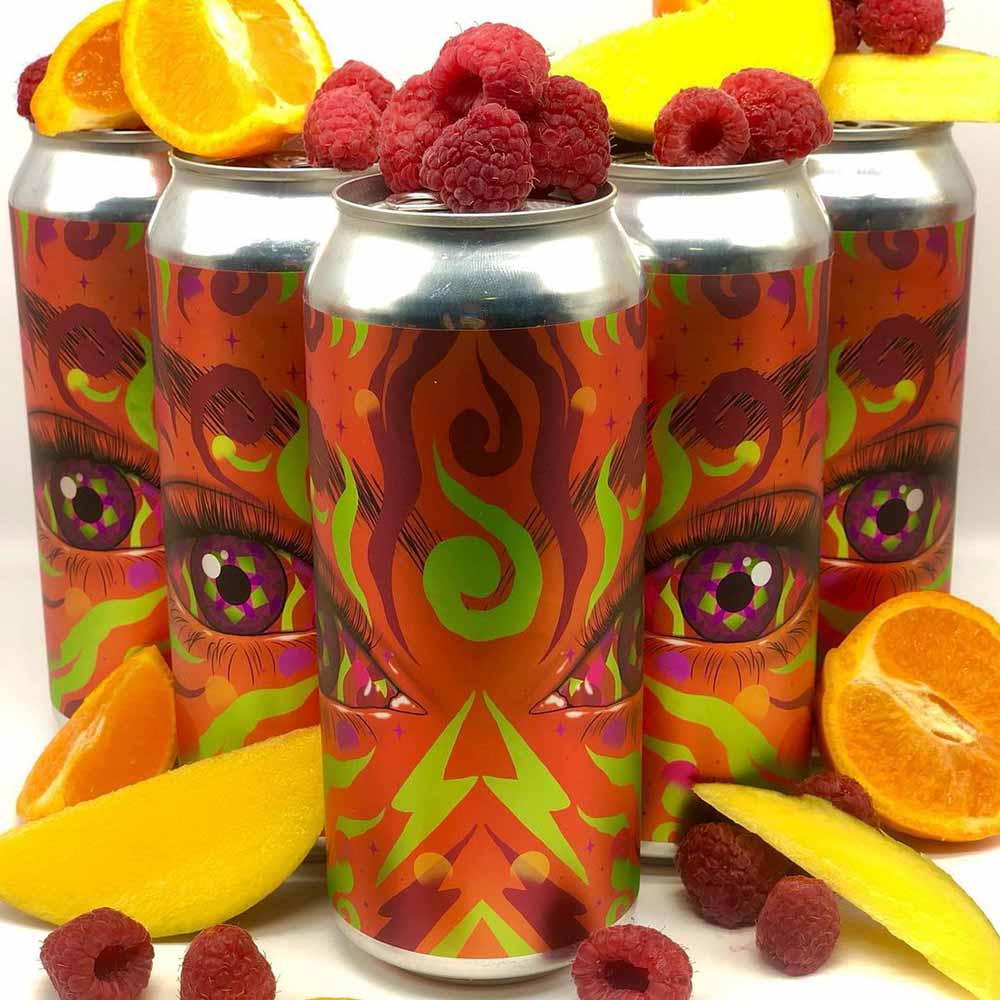 Super Fruited Sour Smoothie — Tin Barn Brewing is a one-year-old brewery in Upstate New York that makes some of our new favorite regular, double, and even triple New England-style hazy IPAs, heavily fruited sours, and the occasional Willy Wonka-esque pastry stout. And while Tin Barn's Queen Citra is absolutely a Triple IPA treat, we're backing Head Brewer and Co-owner Lauren Van Pamelen's latest release in their fruited smoothie sour series. Kaleidoscope Eyes is more, "tart, like fruited lemonade," says Van Pemelen. Her newest version blends mango, raspberry, and tangerine for a refreshing smoothie in a can that's perfect to take out on the boat or maybe even drink on a Sunday morning.
For the Birds
Tripping Animals – Doral, FL x Cerebral Brewing – Denver, CO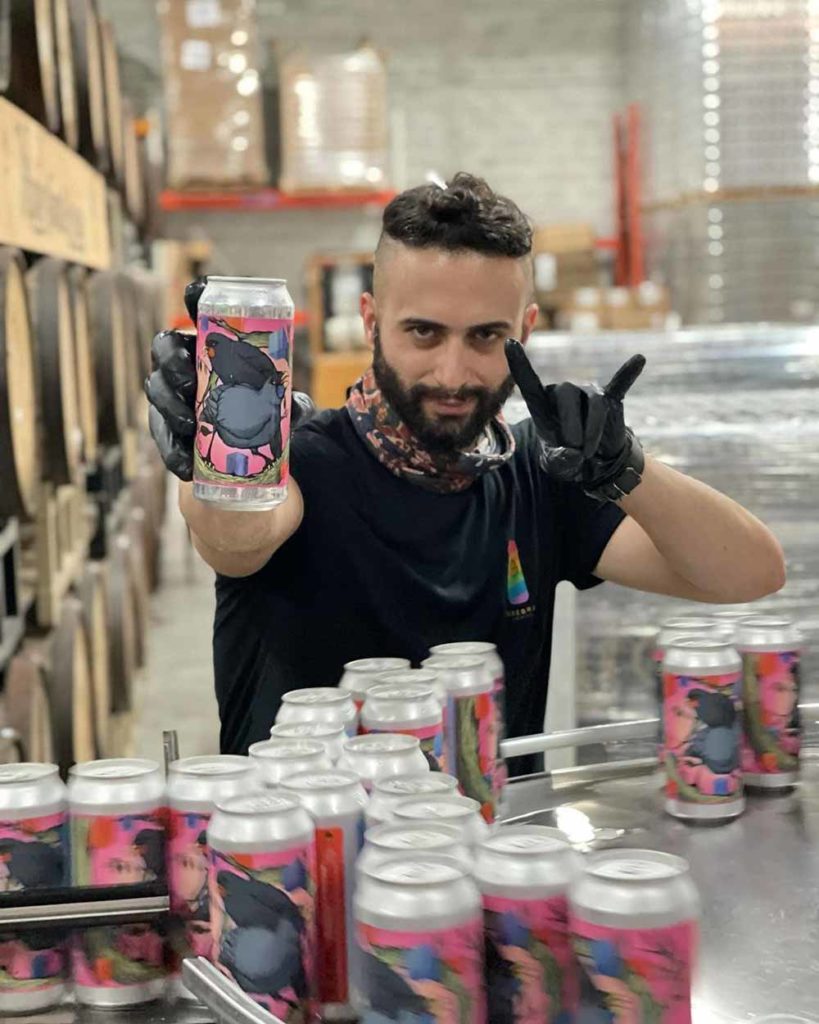 Triple IPA — At this time last year, we called Tripping Animals Florida's hottest new brewery. And over the past twelve months, this South American-owned brewery based in Doral, Florida, has only turned up the heat. Founded in 2018 by Daniel Chocron, Ignacio Montenegro, Iker Elorriage, and Juan Manuel Torres, all originally from Venezuela, Tripping Animals has made a name for itself by brewing innovative hazy IPAs on par with other big names in the area like J. Wakefield, Cycle, Civil Society, Unseen Creatures, 3 Sons, and Odd Breed. But, they're also experimenting with tongue-tripping stouts and dessert-inspired sours. Most recently, they released For the Birds, a Triple IPA collab with Cerebral Brewing from Denver. Hopped to hell with Southern hemisphere Nelson Sauvin and Motueka hops, this bangin' IPA will certainly have you flying high. It's just one of the reasons that Tripping Animals will keep the heatwave in Florida for months to come.
You Have Until Midnight
Vitamin Sea Brewing — Weymouth, MA x KCBC — Brooklyn, NY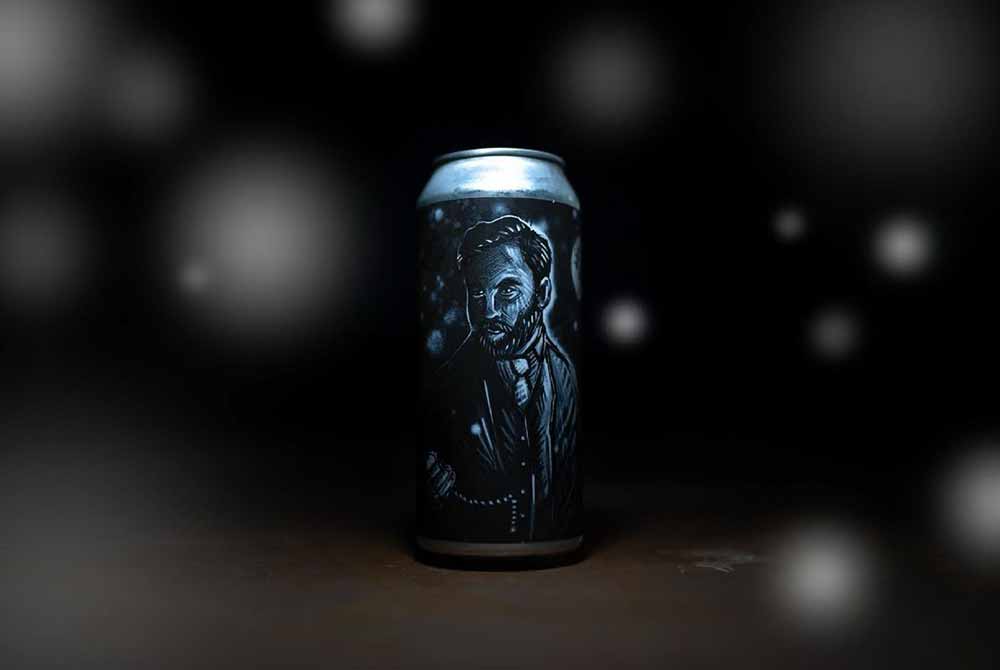 Double IPA — Vitamin Sea has been on our radar since before 2019, when founder Dino Funari and his co-founders Peter Kiley, Joshua Sherma, and Richard DiBona put down roots on Massachusetts' South Shore. In fact, we even called it our Best Brewery of the Year in 2019. Why? Because Funari and his team brew excellent f***** beers. And they love to collab. Over the last two years, they've teamed up with some of the biggest names in the biz: Widowmaker, Trillium, Equilibrium, Aslin, Other Half, HOMES, and so many more. A joint effort with the folks at Brooklyn-based KCBC, You Have Until Midnight is what Vitamin Sea calls a "ripper". Clocking in at 8% ABV, this Double IPA loads up with Citra, Strata, Riwaka, and Motueka that may not let you stay up until midnight, but will certainly have you feeling the vibes of a warm summer night. Bonus — you should also check out anything from Vitamin Sea's Sour Pipe Project series.