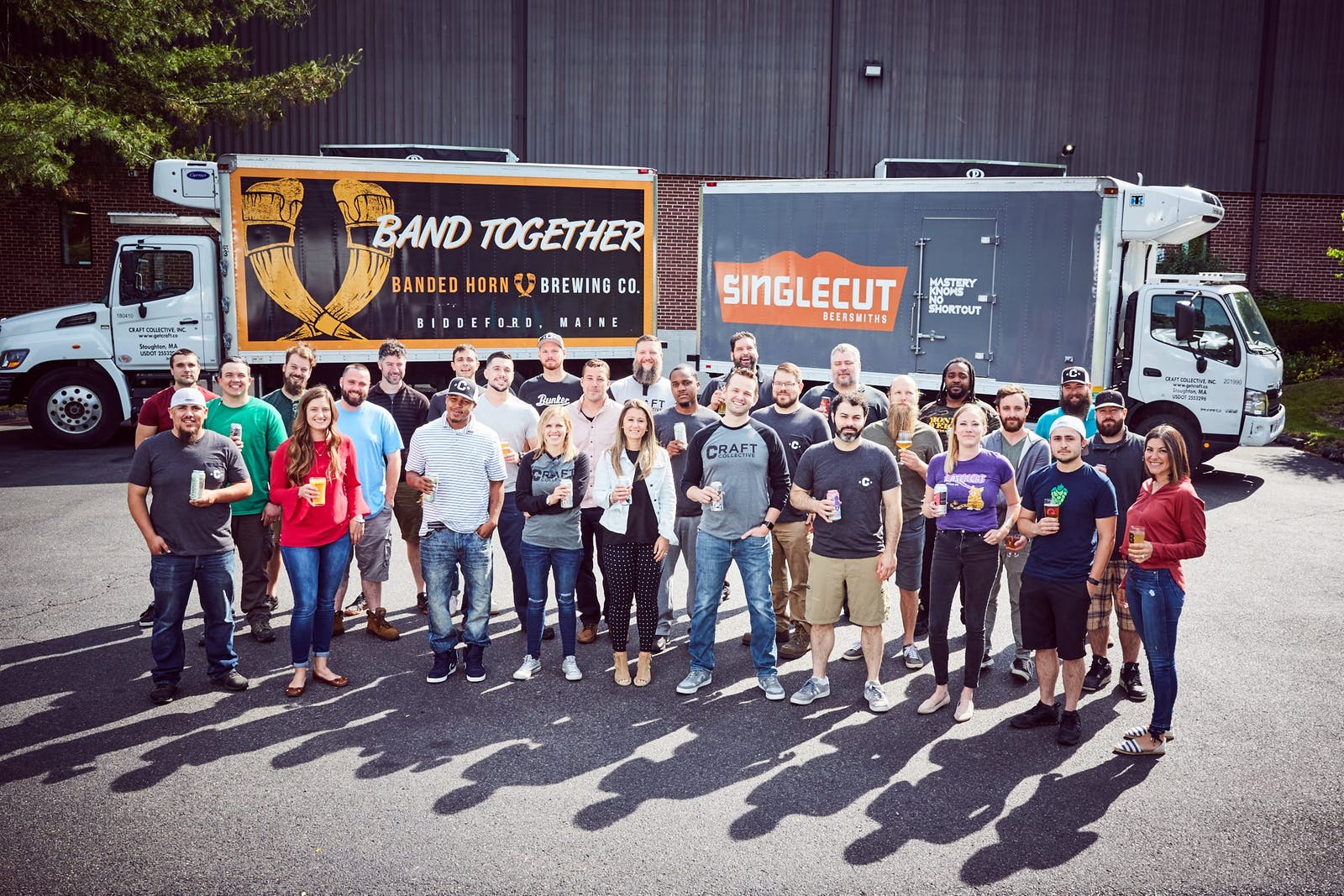 Editor's Note:
You can catch our official Spooky Brews Distributor Partner, Craft Collective helping breweries deliver their beer bone-chillingly cold to the Cyclorama on Friday Oct. 26th. Grab your tickets here.
Stop me if you've heard this story before. Two guys who met in college start drinking craft beer. After pursuing successful careers in other sectors they drop everything to follow their shared passion and start a….
Boutique distribution company.
Since the spring of 2015, Craft Collective has been quietly and positively reshaping the definition of craft beer distributor in the Northeast. An independent, craft exclusive wholesaler, Craft Collective is committed to helping small craft producers succeed above all else. Whether that means visiting a brewery before the concrete floor is even poured, spending hours culling data on trends in the industry, or simply listening to a brewery owner's needs and striving to fulfill their goals 100 percent, Craft Collective is filling a long griped-over gap in the industry with authenticity and excitement.
As our official distributor partner for our upcoming Spooky Brews festival in Boston, Craft Collective is raising the dead to make sure that all the beer from each of our 29 participating breweries safely makes it from the brewery to your glass.
To celebrate our upcoming Halloween-themed festival at the Cyclorama we sat down with Adam Oliveri and Bryan Ferguson, the two co-founders of Craft Collective, to talk about why Oktoberfest is the best time of year, Jerry Maguire, and how an emerging boutique distributor is changing the craft beer industry one 4-pack at a time.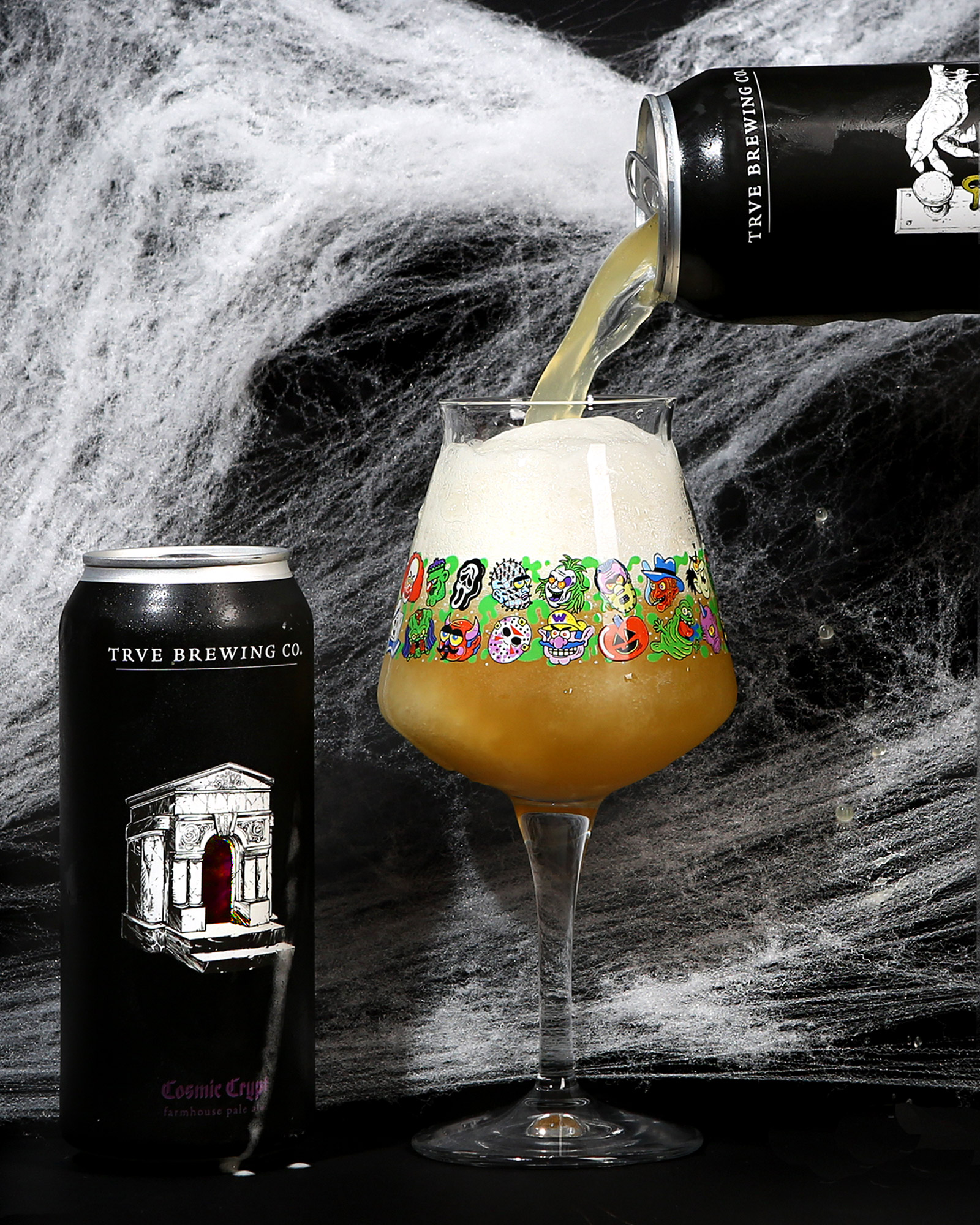 Grace Weitz: Tell me about your history with craft beer. What drew you to first start drinking craft beer?
Adam Oliveri: Bryan and I went to the University of Rhode Island together and became friends there. A meaningful experience for us in the early days was going over to Newport Storm Beer (note: now called Newport Craft Brewing & Distilling Co.) where they would give you 5 wooden nickels that you'd hand in for a couple free pints.
Bryan Ferguson: You had to earn one of the tokens by taking a tour, so every week we would learn about beer in order to drink their Hurricane Amber Ale! Newport only allowed 30 people in the brewery due to the fire code, so every Friday you had to go stand in line to go in and have some free beers.
AO: Back then, you couldn't check Twitter to see how long the line was! I turned 21 in late August so I remember going over there in the early fall and trying their Oktoberfest. I thought, 'Wow! This is pretty great' and it was completely different from what I was drinking. Rolling Rock was our go to at the time.
BF: [Laughs] It was on clearance.
AO: The seeds were planted then. Going to a small brewery where they opened up the bay door and you had a couple people hanging out in a garage, that was our first time experiencing what craft beer is contemporaneously now. That sparked an exploration for both of us into craft beer.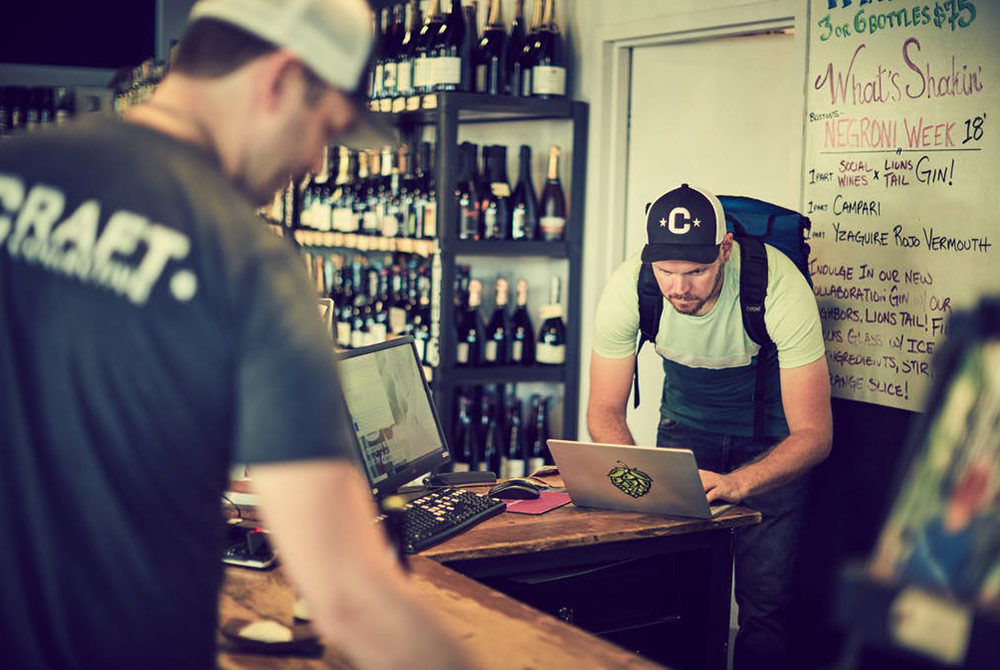 GW: I completely understand. We've all had that "Aha!" moment when we made the switch from macro light beer to craft beer. After college though, you both went on to work in other industries before reconnecting to start Craft Collective.
BF: I worked in nonprofits as a fundraiser largely by accident. I had a relationship-building and salesperson skill set, but I didn't want to sell insurance or pharmaceuticals. In my quest to feel good I ended up working for nonprofits. In my last area I worked for Zoo New England, which was a super fun gig, but somewhere along the way Adam and I started talking about doing something with beer.
AO: I was looking to finish my initial gig–eight years at a tech startup in New York–and was really into beer. Personally, I played games on Untappd with Bryan to see who could try the most new things. And, I continued to go to breweries. This was 2004-2005 so it was the beginning of this newer wave that got us hooked in that cultural experience and being part of a brewery community.
BF: I would daytrip to the Alchemist cannery just to get six cases of Heady Topper to dole out to all my friends!
GW: How did you both decide to officially leave your old career paths and start Craft Collective?
AO: I was looking to move back to the New England area. I wanted to build a business to help further craft beer. Neither Bryan nor I conceived of ourselves as artisans that people that go start breweries do, so we started thinking: What does craft beer need to take this wave further?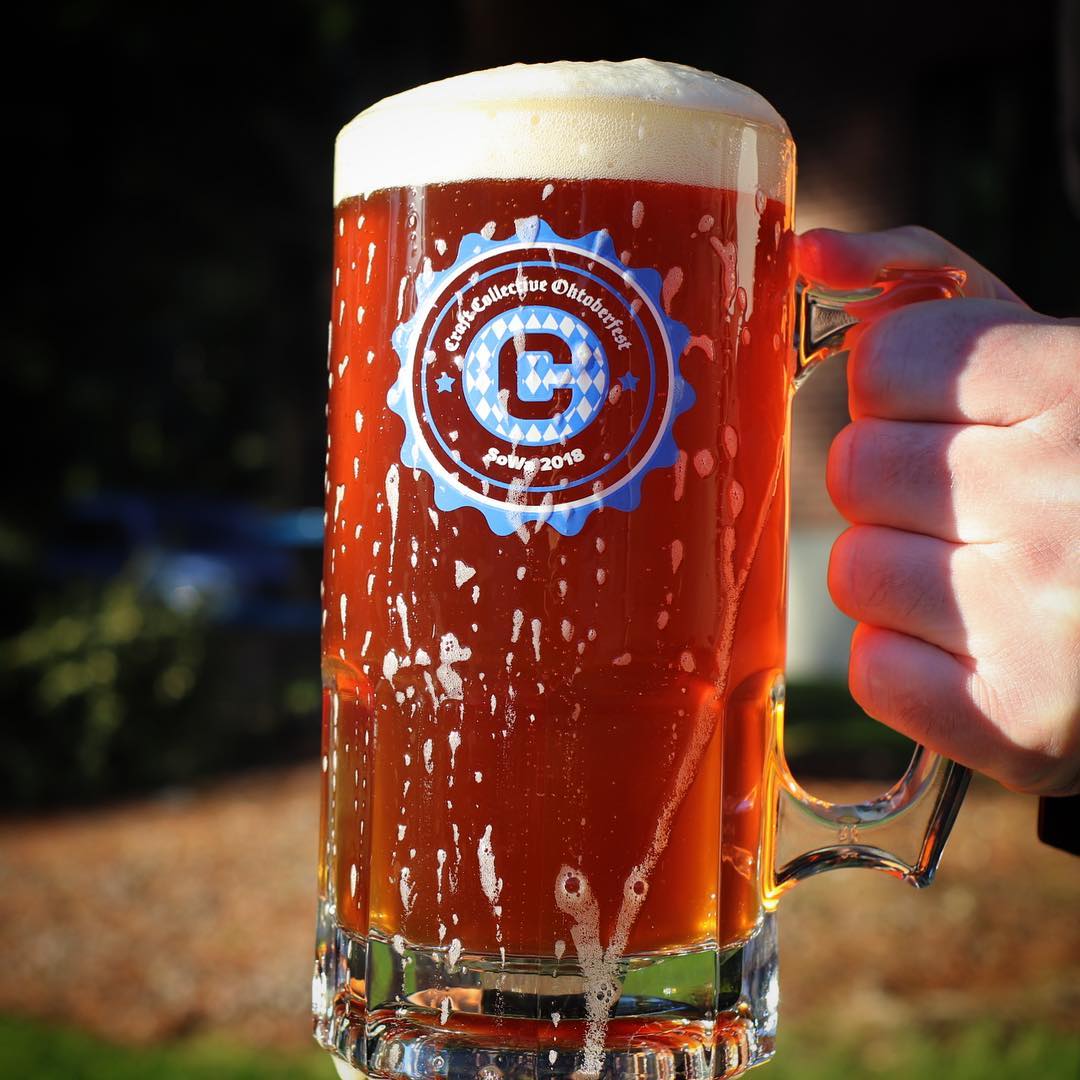 GW: Right, and originally you wanted to open up a brewery incubator?
AO: From managing relationships with tech incubators I saw the power of the role that an incubator could provide to nascent companies to help them succeed. It is very difficult to open a brewery – it costs twice as much and takes twice as long as you think. We thought we could provide a shared production facility and retail experience that would allow a brewery to get off the ground. However, it became pretty clear within two or three weeks that distribution was the real monetization model and that there was a big hole in the Massachusetts market at that time. We really dug into that. We started talking to people launching their breweries about whether they were interested in working with an unproven distributor headed by two guys who had never done anything in the industry or sold any product. Surprisingly, many said yes. With those positive and encouraging signs we put more meat around the distribution model.
GW: Nice. Is that idea of crafting community the genesis for the name Craft Collective?
AO: The Craft Collective name came from the collection of craft breweries we thought we would be incubating, but it still works because we are a collective of people passionate about beer and our portfolio is a collection of craft breweries.
BF: We're claiming this name!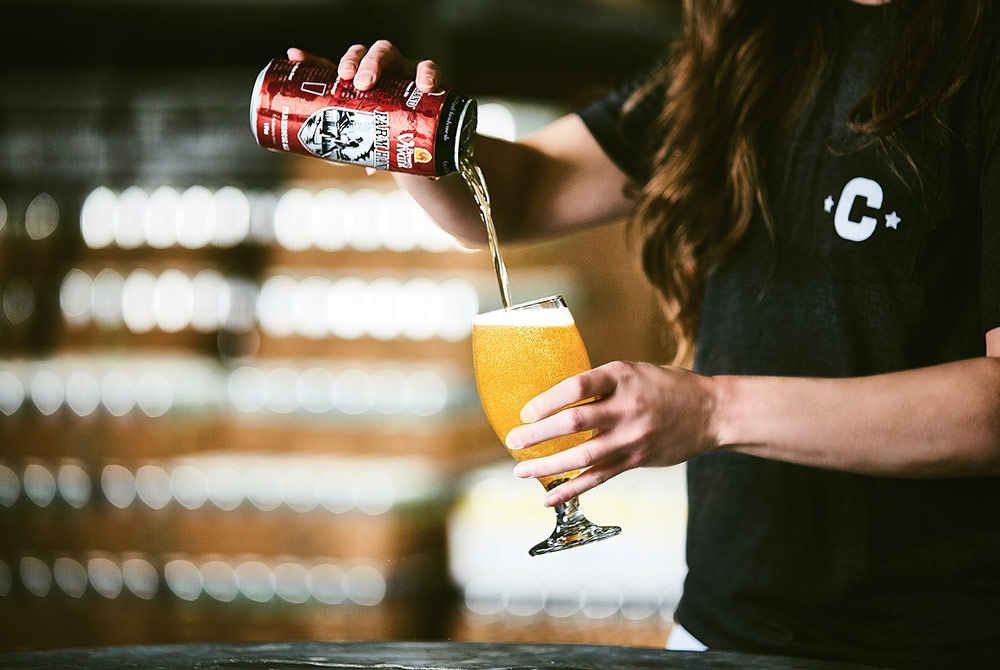 GW: You certainly are making a name for yourself as a boutique distributor. I know it has taken a lot of work to build up your brand. What were the early days like? How did you land that first brewery?
BF: The first pitch I ever made was to Proclamation Ale Company in Rhode Island. We had spent a long time building the idea of the business and talking about what we would do different. One day I walked in and talked to Dave [Witham, the owner and brewmaster] of Proclamation. I had been there many times as a consumer…to enjoy their hazy American pale ales, which was a rarity at the time. I just went for it and made the pitch.
GW: Do you remember what you said exactly?
BF: Not exactly. I wish I could remember! It was probably a pretty good pitch. But in retrospect I think [co-owners] Dave and Josh [Karten] choose us because we were more similar to them than whatever person was walking in from whatever large distributor wearing their macro beer polo asking to sell their beer. We struck as more authentic and a better match. It was like a Jerry Maguire scenario.
GW: Show me the money!!
BF: I was thinking more like, 'Who's coming with me!'
AO: The big point to make here is there was an inherent skepticism about the distribution tiers. The way the industry has worked for years was distasteful to the smaller brewery. Everyone would hear these horror stories about bad experiences with a distributor. We benefited from that skepticism. We were two guys that were in the same situation as many people starting breweries. We were passionate about beer, saw an opportunity to further the market, and went and started a company. The guys we approached early on were willing to sacrifice the scale, boots on the ground, number of trucks, and giant warehouses to work with someone they felt was culturally a good fit.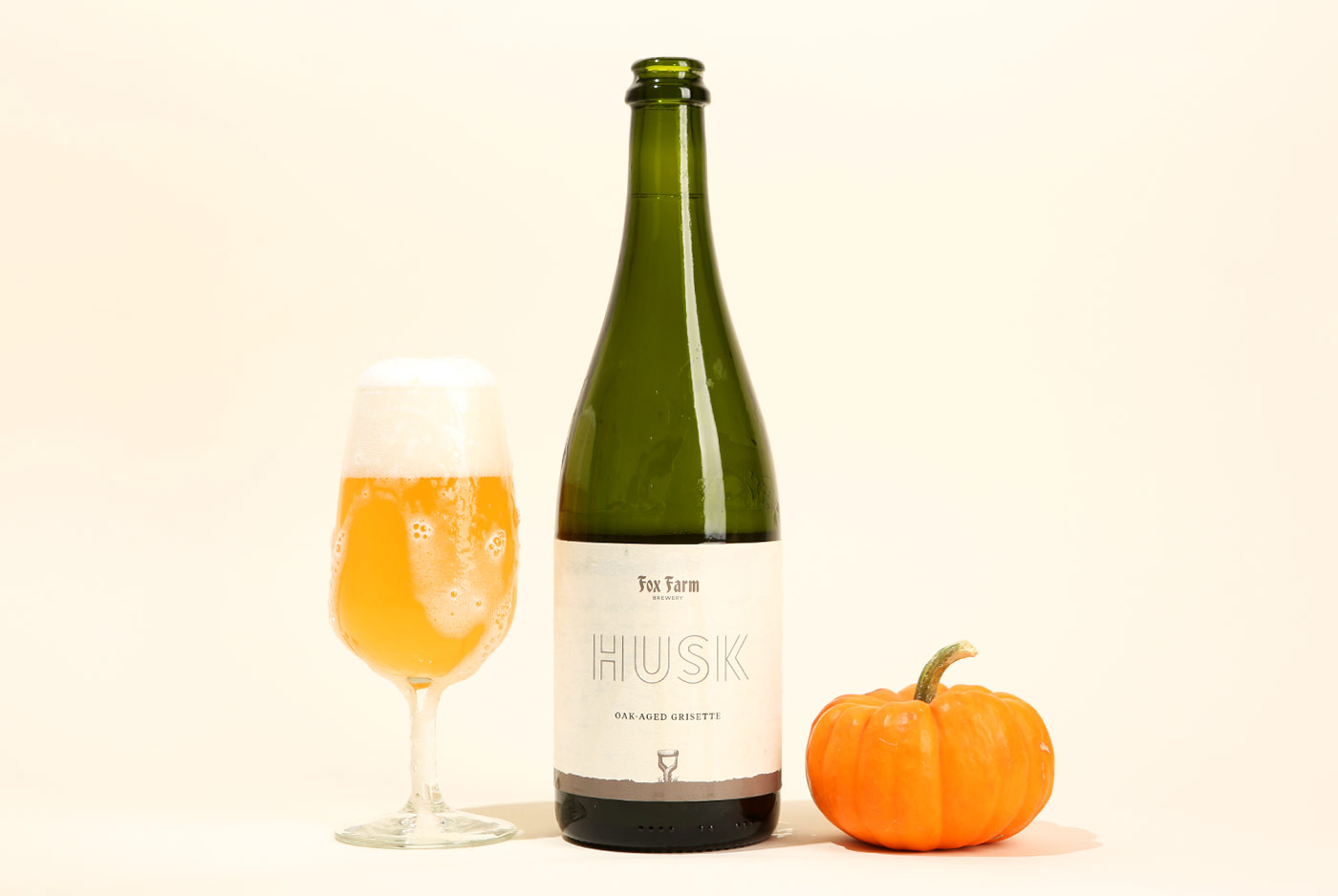 GW: The Proclamation story is a great example of the Craft Collective ethos. Any other gems like that one from the early days?
AO: Fox Farm is a good example. We were introduced to them by Kent Falls, which was another one of the first breweries we worked with. We went into Fox Farm before they had even poured the floor. They sell their beer to 10 or 15 customers in Connecticut and to us. They sold to us because we were the ones there, interested, and forming a good relationship with them from the beginning. We've treated their product really well and helped them accomplish their goals to bring people down to their taproom and to get their beer in the best possible places.
Barreled Souls is another good example. We did all the paperwork and compliance for them to move their beer into the state for the Extreme Beer Fest. They needed someone who that mattered to and that mattered to us. Not just those couple cases of beer that we sold, but having those kinds of brands in our portfolio and doing right by them. With other distributors, when it comes down to it, those things didn't matter to them.
Finback was one of the earliest breweries we worked with too. They wanted to have a presence in some regional beer markets because [co-owners] Basil Lee and Kevin Stafford are from Rhode Island and Massachusetts, [respectively]. They had personal incentives to see beer in the Boston market where their friends and family could try it. They felt a cultural similarity with us. We actually expanded to Rhode Island because [Finback] wanted to distribute there and we wanted to accommodate them.
These are things the types of breweries that we deal with think about: Are they culturally similar? Do they understand my needs? Are they scaled correctly? Do they have good relationships with
customers?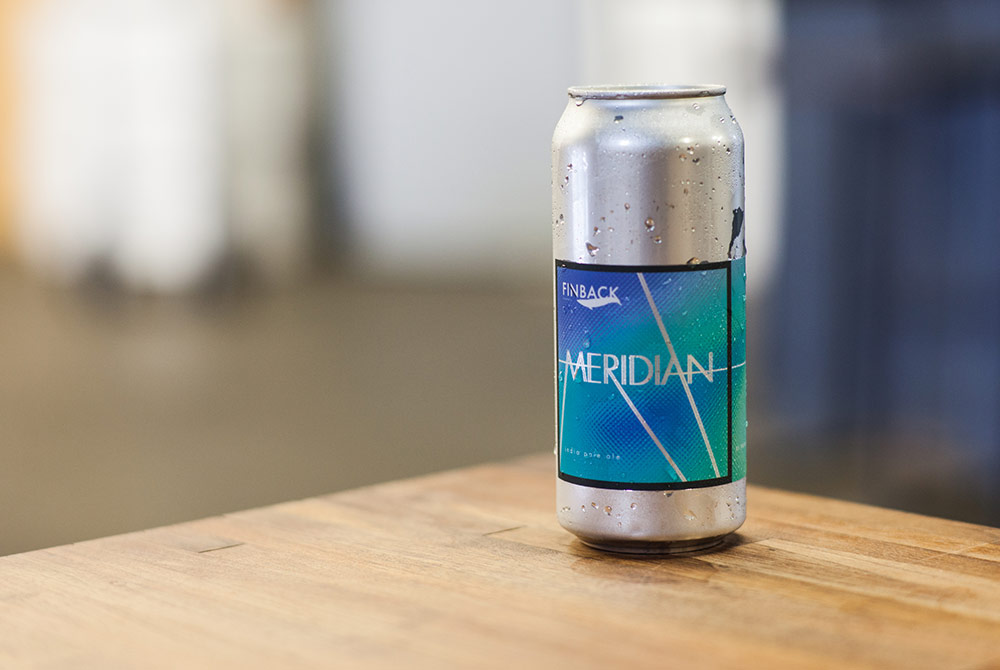 GW: Now that you guys have been distributing for about three and a half years what have you learned?
AO: There is so much change in the market all the time that you need to be very dynamic, adaptable, and responsive to changes. We need to structure our business to accommodate the constant evolution of needs of suppliers and retailers. When we started, our warehouse was packed with 22oz bottles.
BF: That size bottle was what brewers did back then. Canning didn't exist yet. Instead, you bought a bomber of say Proclamation Derivative Ale.
AO: [When that trend shifted] we needed great communication and trust with suppliers to tell them to stop making 22oz bombers and start putting their beer in cans. We needed them to trust us to give them evidence and analysis to support our opinions with data.
GW: It sounds like communication, solid relationships, and an almost laser-like goal-oriented focus have set you apart. But if you had to boil it down, what would be the Craft Collective ethos?
AO: As we continue to grow we have to remind ourselves to constantly give a 20 out of 20 because even one 4-pack missing is one that is important to a consumer and a retailer.
BF: If you look at a higher level and start assessing performance by percentages, then 96 percent sounds awesome. But you still have that example of that one consumer who wanted that 4-pack and didn't get it. If you only judge your overall perspective from way up high it wouldn't work as well.
GW: So you're striving for perfection?
AO: Yes! You have to recognize it as the goal. Everything matters because everybody in this chain cares so much about success. For example, we have a unique incentive for delivery drivers. We pay them a success bonus if their day is perfect. It is meaningful because that could be 20 percent more our drivers are making compared to the average delivery man and our drivers understand the driving reasons behind why that case or can needs to get to the retailer.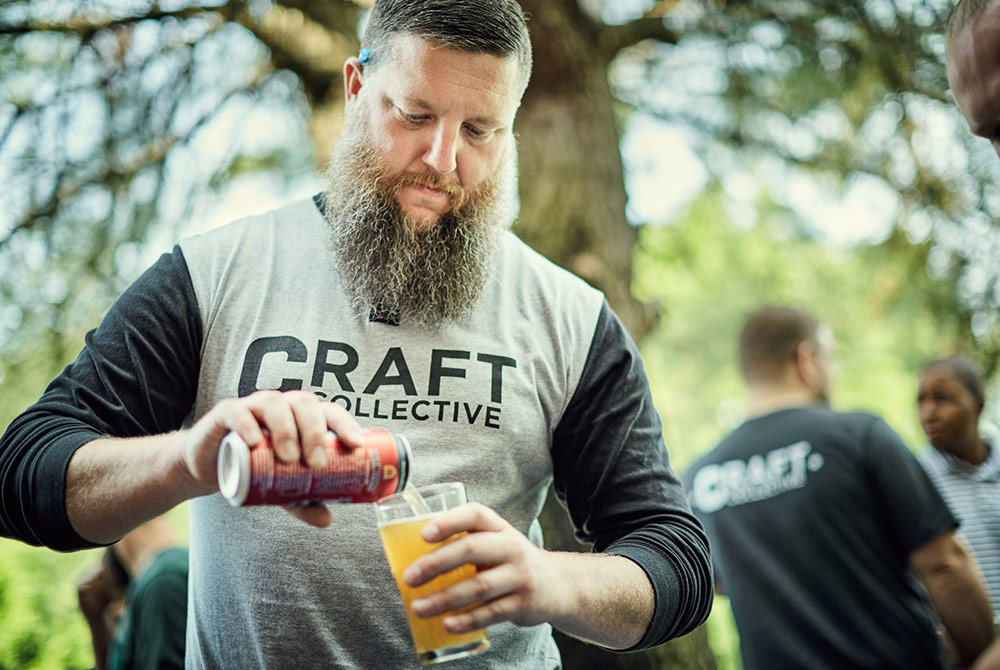 GW: That's unique. Speaking of, if you had to pick one beer from your portfolio to represent yourself what would it be?
BF: Adam and I are fighting over the last couple sample cans of Fox Farm Smoked Helles. Looking through my fridge right now I've got: Fox Farm Smoked Helles and Czech Pilsner, Oxbow Pilsner, and a new Foreign Objects Pilsner.
GW: I'm sensing a theme here. Honestly, you can ask anyone on the HC team, but lagers and pilsners are pretty much all I drink nowadays.
AO: The styles driving the industry right now (hazy IPAs, IPAs, etc) we love, but I think that when you want to have 2 beers every day you start to tire of those a bit. Oktoberfest is the best season. You get all the breweries making that and we can build a case of 12 different Oktoberfests to take home. For a Sunday of football, I love to open up a bunch of lager cans.
GW: Alright let's say we're opening up a can of Fox Farm Smoked Helles while watching a Sunday football game three years from now. Where is Craft Collective?
AO: My hope is that we will always be able to facilitate the kind of distribution that our partners want. We want to grow our capabilities, staff levels, customer levels, and truck numbers. We want to expand our business not because we want to take over the world, but because we know our breweries need to grow and we want to do more to help them fulfill their goals.
Liked this article? Sign up for our newsletter to get the best craft beer writing on the web delivered straight to your inbox.