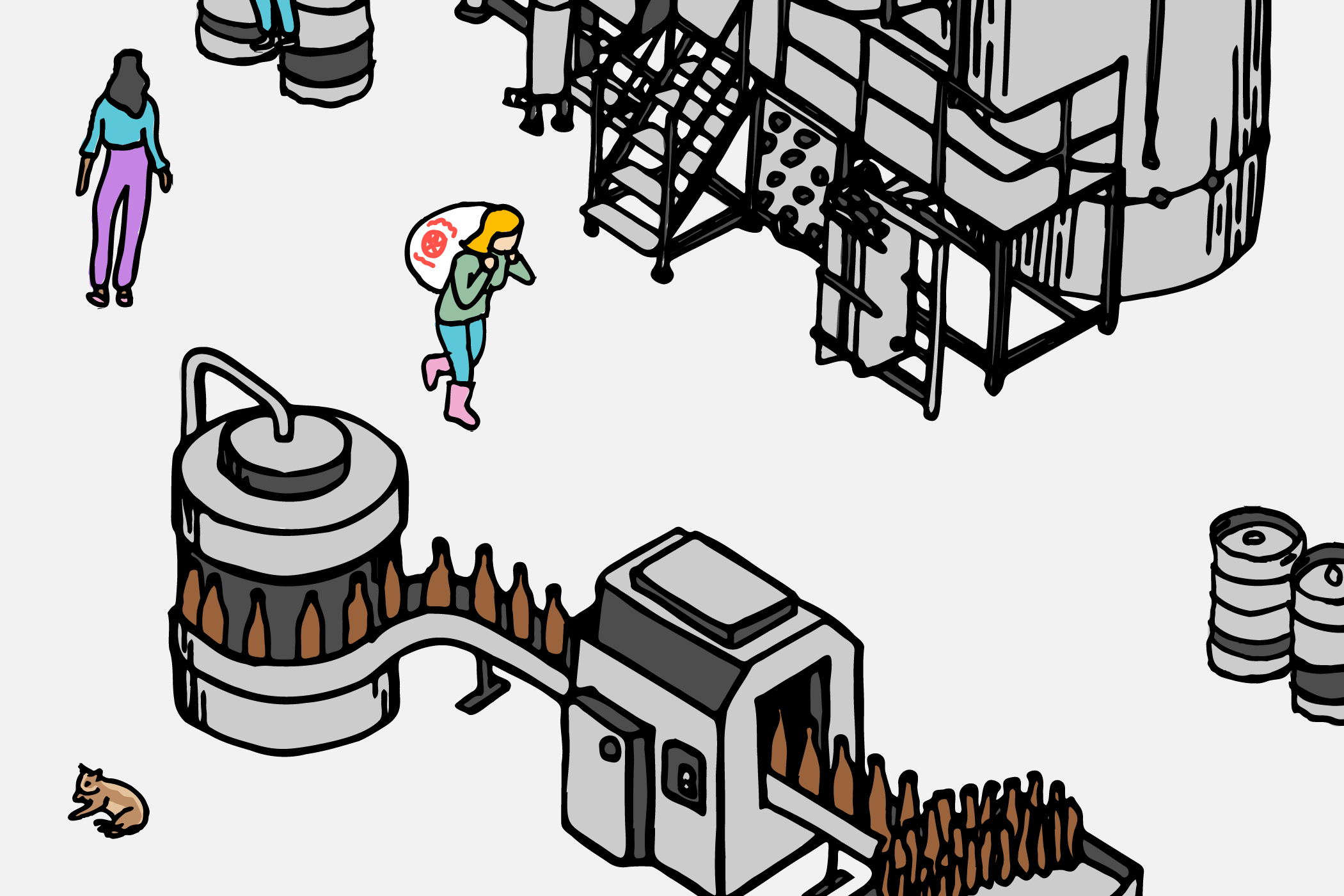 Illustration courtesy of Jake Hill
Have you ever applied for a job in the craft beer industry? If so, where did you look? Was there anything about the job description that kept you from applying?
As we looked at in a previous segment of this series called Creating Safer Spaces in Craft Beer, Part Two — What Does a Safe Space Look Like?, one of the foundational pillars of creating a safe space is building a diverse team–and that starts with understanding how breweries hire.
"Are you just receiving resumes over your bar, or are you going out to strategically bring people in," questioned Urban Roots Brewing & Smokehouse Co-Owner Rob Archie at a tap talk on diversity at the CA Beer Summit in Sacramento in March. "Who are you hiring? Who is working for you?"
​​[Creating Safer Spaces in Craft Beer, Part One — Why Isn't Craft Beer More Diverse?]
​​[Creating Safer Spaces in Craft Beer, Part Two — What Does a Safe Space Look Like?]
​​[Creating Safer Spaces in Craft Beer, Part Three — Does Every Brewery Needs a Code of Conduct?]
"Creating Safer Spaces in Craft Beer" is an in-depth, ten-part series examining why it's important to embrace diversity, equity, and inclusion in craft beer. Every Monday for the next ten weeks, we'll be releasing a new part to the series.
Diverse Hiring Starts with Better Job Descriptions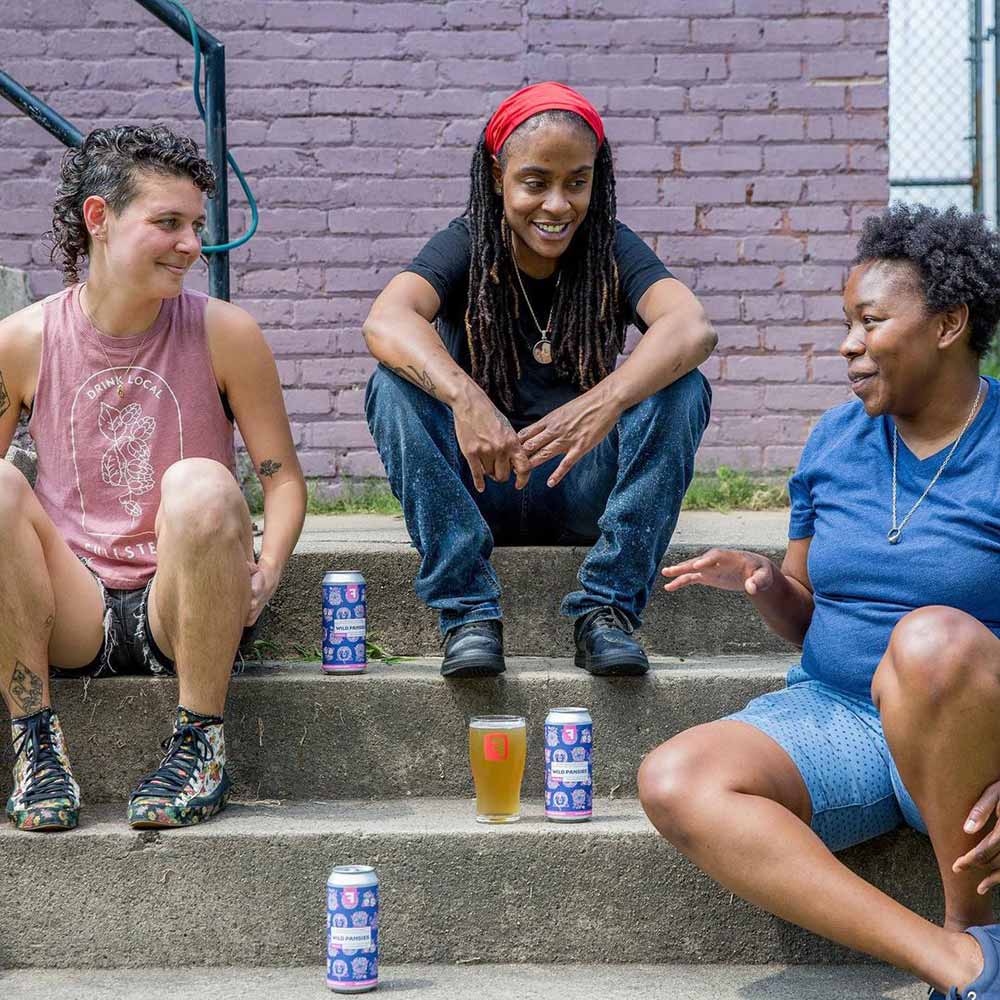 Crowns & Hops Co-Founder Teo Hunter further questions how a brewery puts together job descriptions.
"There is a lot of code in this industry on how we communicate opportunities," said Hunter.
For example, Trace Co-Founder Dave Kushner says their brewery removed the college and high school degree requirements from their job postings because you don't need either to learn how to brew.
They also scrubbed their listings of another typical brewery job description requirement, which requires someone to deadlift 165 pounds or put 150 pounds above their head.
"I'm not a very strong person," Kushner admits. "I've worked with very big and strong people and smaller people; you train your body, and your body learns to do the task a brewer does, but when someone reads, 'I need to deadlift 165 pounds,' they are immediately intimidated to apply."
Although Kushner might classify himself as "not a very strong person," that hasn't stopped him from brewing at some of the best breweries on the East Coast: he started his career at John Harvard's Brewing in Cambridge, MA, before moving to Harpoon, Lord Hobo, Castle Island, and co-founding Remnant Brewing and Trace. And Kushner believes that shouldn't stop others, either.
As soon as Trace cut out those "invisible barriers" from their job descriptions, more women started applying for jobs. According to Kushner, many even mentioned those typical requirements explicitly stopping them from applying to other brewing jobs.
Consider the language you craft in your job descriptions will open up your application pool immensely.
Diverse Hiring Requires Intentionality
Posting job descriptions with intentionality is another key to diverse hiring.
"It's not quota-based—go hire this number of people," says former New Belgium Director of Diversity, Equity, and Inclusion Courtney Simmons*. "But how do you expand your network? We think about where we're meeting people–and where we're not–and intentionally show up in those spaces."
When you're posting your job descriptions, don't just go to Indeed and expect to receive a host of diverse applicants, because think about who uses that site the most—likely white men.
"One thing I always here is: I would have a more diverse staff if folks just walked in and applied," says Kushner. "It doesn't really work that way; you have to be proactive in reaching out to these communities."
Kushner says, at Trace, in all there job applications they strongly encourage "folks who are in these underrepresented groups—women, BIPOC, LGBTQ+ communities—to apply. We just use those words," he says. "And it works when you reach out and say you are safe here, you are welcome here, you are going to be taken seriously, please apply."
Kushner says you have to be proactive. You can't just sit back. "These people are very interested, but what are you doing to welcome them into your space," he says.
Can you reach out to the career services at Historically Black Colleges and Universities, posting on their career pages or job boards? Can you find Facebook groups of Queer folx or women homebrewers and add your posting there, too?
To break the mold, breweries need to expand where they hire.
*Editor's Note: While putting together this piece Simmons left New Belgium to start her own DEI Consultancy and refocus on her work with Equality Michigan. Chief ESG Officer Katie Wallace will be stepping in during the interim to continue running the DEI team at New Belgium.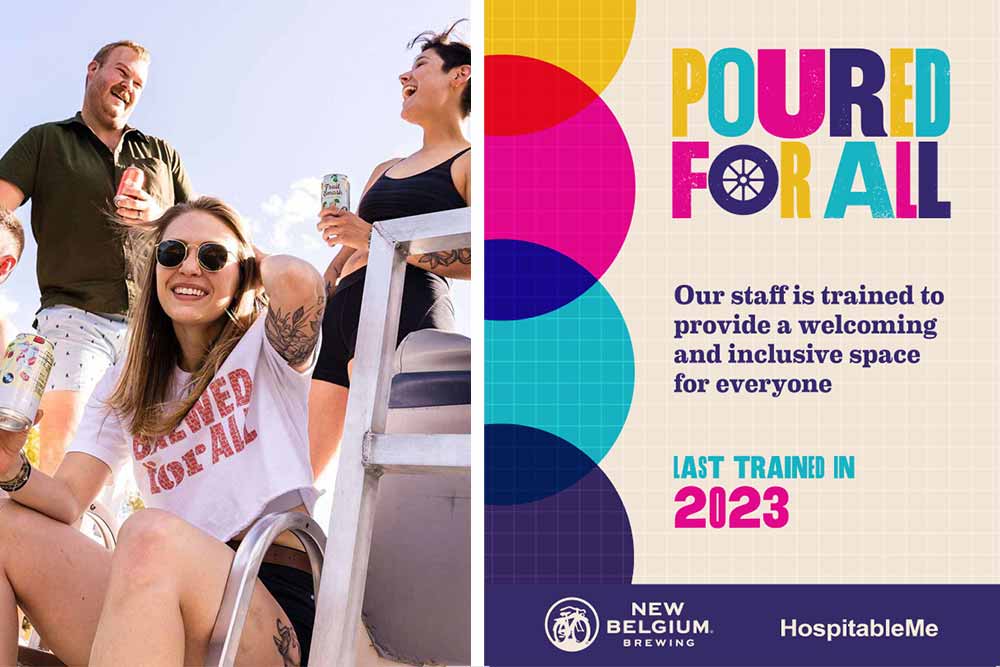 Equip Your Team With the Tools to Succeed
At New Belgium, Simmons makes DEI "everyone work."
"What does it look like to be an inclusive leader?" she says. "And what are the things I need to do consistently, not only when it's easy, but especially when it's hard to be deliberate about being intentionally inclusive?"
Examples include giving their leaders the tools to address microaggressions, intentionally calling people into the conversation that are not participating by inviting them to share, and avoiding "blurry" words during evaluations that can be confusing.
"If I say someone is too aggressive, there are a lot of definitions for that," says Simmons. "Instead, we ask, what does 'too aggressive' look like? Can you help me understand?"
Providing brewery staff and leaders with the tools to hire a diverse workforce is crucial.
"If we're not taking care of the people in our own business, how can we possibly expect them to take care of the people that come through our doors?" says Simmons.
At Goldspot Brewing Company in Denver, CO, owner Kelissa Hieber hired a company called Safe Bars to train her entire staff and give them tools to handle situations in the taproom.
"If you have someone being a misogynist and… speaking so loudly to the group of people they're with so that the whole taproom can hear it… how can you safely de-escalate that?" says Hieber.
Hieber emphasizes that with an entirely Queer staff, she only encourages employees to act if they feel safe.
For that very reason, New Belgium released a free training resource last year called Poured For All, dedicated to providing brewery, bar, restaurant, and store owners with a carefully crafted guide on creating more inclusive environments, especially for marginalized communities that often haven't felt welcome in craft beer spaces.
Designed in tandem with HospitableMe, a global leader in inclusive hospitality, Poured for All draws on expertise from both organizations to create a complete training that equips hospitality employees with tools and knowledge to help everyone—especially women-identifying, BIPOC, LGBTQIA+ folks – enjoy craft beer and be part of the craft beer community.
This year, Poured For All will continue to provide resources to all women-identifying, BIPOC, and LGBTQIA+ patrons by releasing a free resource for "anyone in hospitality that cares about the kind of environment they're creating."
Engage Your Staff Around Diverse Hiring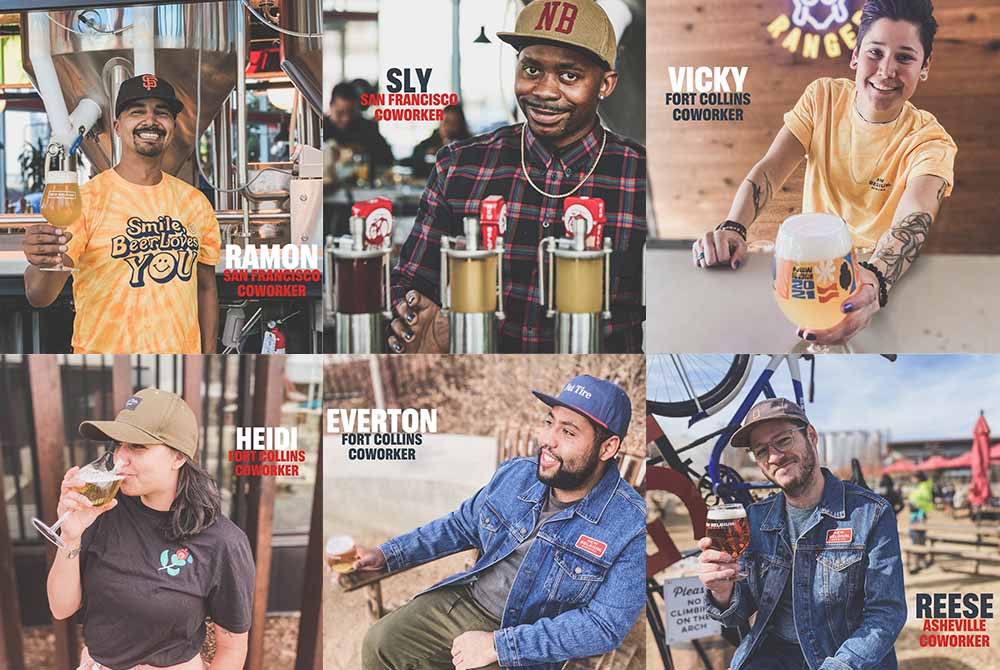 As Simmons says, it's not fair or reasonable to ask the one Queer or Black coworker in an organization to speak on behalf of the experiences of all Queer or Black patrons and coworkers..
"But you can tell all of your coworkers: 'Hey, I'd love to check on what is working well in our business and where we are falling short. And to what extent are we being excellent at creating inclusive environments that allow people to be themselves authentically as who they are, and where are we falling short on behalf of you?'" she says.
To that end, Simmons crafted an internal DEI Coworker Council at New Belgium with the sole purpose of bringing together a cross-section of coworkers from all different backgrounds and in all different positions in the brewery. United by a passion and energy around DEI initiatives, these employees voluntarily sign up to serve on the council alongside their full-time jobs, providing advisory support to New Belgium's DEI strategy.
All Council members are paid for their work. For instance, if New Belgium wants to create artwork for a particular beer label, Simmons can ask the DEI Coworkers Council: What perspectives are we missing?
"We as humans are all limited by the way we move through the world," says Simmons. "The way I move through the world is the only way I've ever seen it. I haven't experienced it as you have, I haven't experienced it as a straight cis-gender white man has, and all those perspectives are really important… to get to a solution that has all of the most complete information."
And vice versa, the DEI Coworker Council can bring issues to Simmons they'd like to see addressed. "They come and say, 'Here are some things we've observed in business, here's what I'm hearing from my coworkers, here are some things we need to prioritize,' and we can say, 'What do you think we want to do about it collectively?'"
Collectively is the keyword in that sentence, as it doesn't leave any one person with the responsibility of affecting change or speaking for their peers.
What wouldn't be appropriate is going up to someone and asking, "'Look at this image; do you think it's racist to Black people, one Black person in this part of the building?'" says Simmons, noting a broad representation of coworkers signed up to be a part of the solution. "I will say, 'Hey, council members, here is an image. I have some thoughts. What's coming up for you?'"
Smaller breweries may need more people or more resources to start an entire council, but alternatively, they can go to a consultant or hire someone doing this research every day to help.
Up next on Monday 7/10: Creating Safer Spaces in Craft Beer, Part Five — Start a Vocational Program