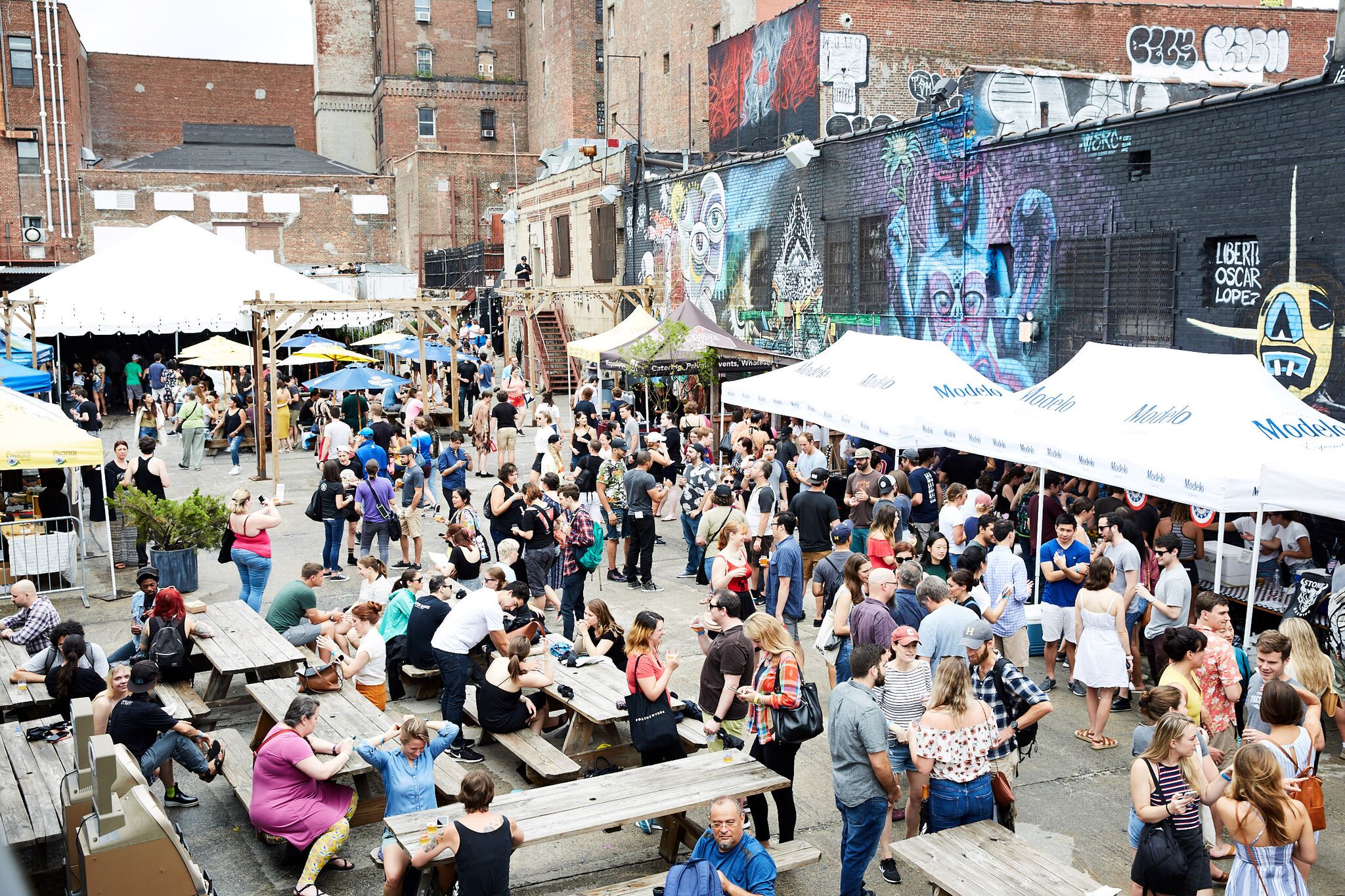 Photography courtesy of Lauren Perlstein
In December 2020, Hop Culture joined the Next Glass family of brands. As Next Glass returns to hosting in-person beer festivals around the world, our all-women events team is continually reviewing our process as part of our commitment to providing the best experience to all festival attendees.
In 2021, we introduced an updated Festival Code of Conduct governing all Next Glass festivals, and we made further updates to that Code following feedback from the industry and community. We expect that our Code of Conduct and other processes will continue to evolve as we produce more festivals in 2022.
But we also recognize that having a code of conduct is only one piece of the puzzle. In an effort to contribute further to a truly safe and inclusive environment, the festival and marketing team recently completed bystander and de-escalation training administered by Safe Bars.
Editor's Note: Hop Culture is a member of the Next Glass family. The magazine joined the company in December 2020.
Hop Culture Partners With Safe Bars for Beers With(out) Beards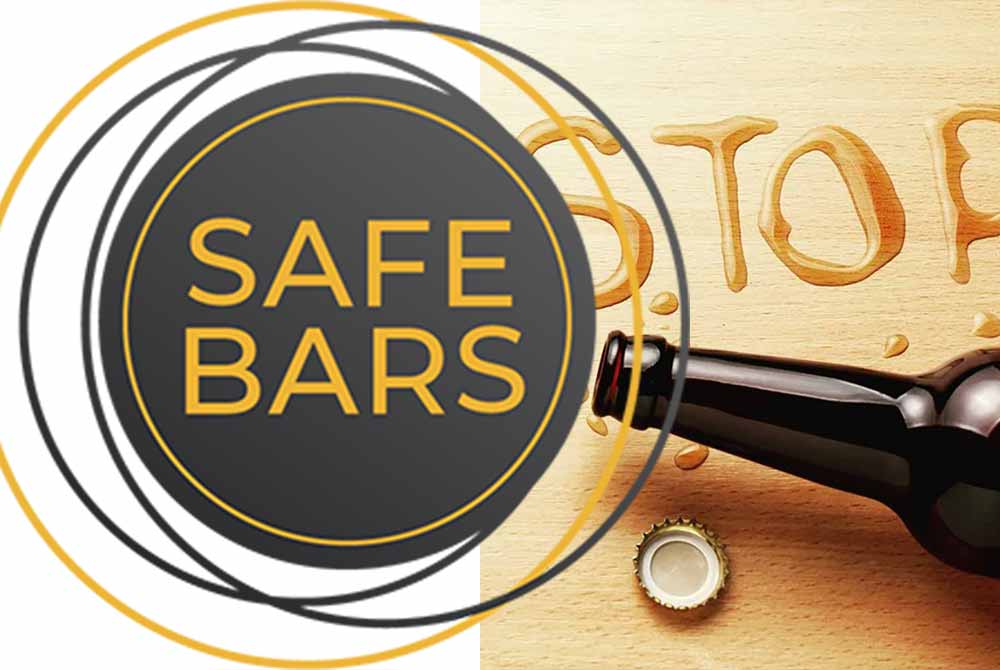 Founded in 2013, Safe Bars is a Washington, D.C. based nonprofit whose mission is to prevent sexual harassment and assault in nightlife by teaching active bystander skills. Safe Bar brings together decades of work against and research on gender-based violence with the knowledge of industry professionals.
In 2021 alone, they provided forty-plus brewery training sessions, part of their ultimate goal of bringing real change to the industry.
The Next Glass team participated in all three available training opportunities: active bystander, de-escalation skills, and empowerment and self-defense.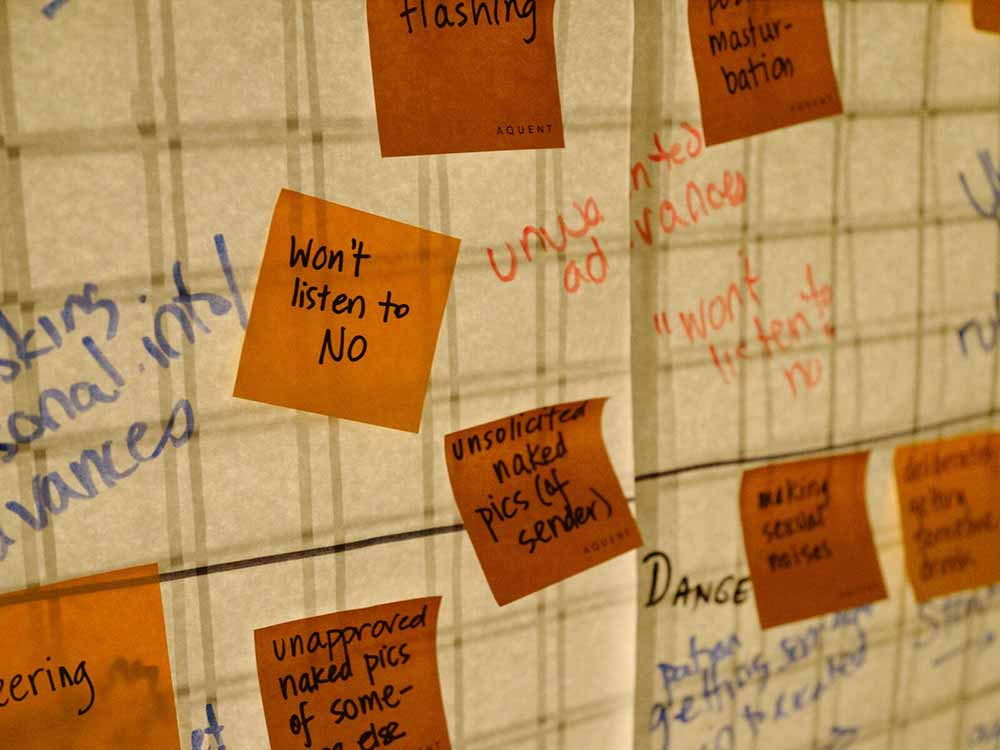 Next Glass's goal in participating in these trainings is to educate, empower, and equip our team to effectively assess situations and determine the best course of action to prevent and/or mitigate potentially dangerous situations that could lead to sexual harassment and assault.
"We take the safety of our festival attendees very seriously," said Talia Spera, Vice President, Festivals and Live Events. "We felt that providing additional training to the team could play an important role in our producing a safe and inclusive event and were very happy to work with Safe Bars on a customized training experience."
Safe Bars promised that the training delivered would be "tailored to the life situations and needs of the participants, survivor-centered, trauma-informed, evidence-based, and experiential and participatory."
And they more than delivered on that promise.
Each session was interactive and tailored to suit our specific needs as festival producers. Our instructors brought extensive experience to the training, and we were deeply impressed by how truly practical it was.
"As an experienced live events executive who has received formal training in emergency planning, active shooter, and sexual harassment, I am keenly aware of the need to be prepared," said Talia. "Safe Bars training was a very unique and effective solution for me. It not only reinforced some of these same tools, it also equipped me with more practical measures to mitigate and manage misconduct, harassment and discrimination."
Across our team we have decades of experience in producing live events. Being prepared with a course of action ahead of time can help the team act with confidence and decisiveness in difficult situations, which are key to maintaining safe environments.
Such as at Hop Culture's Fifth Annual Beers With(out) Beards, to be held in April in Portland, ME.
A festival that takes pride in representing women and femme-identifying folks in the beer industry.
"I found the Safe Bars training invaluable. Our workshop leaders showed us specific skills we could use in any situation to be an impactful and active bystander," says Grace Weitz, founder of Beers With(out) Beards and Hop Culture Managing Editor. "As someone who considers themselves more introverted, I find certain social situations very stressful. In the past, I've doubted I had the tools to step in and change the discourse. But after taking part in Safe Bars training, I learned simple strategies that even I can deploy to make a difference. Any organization, brewery, bar, or restaurant dedicated to creating more inclusive and safer spaces should consider Safe Bars."
And Safe Bars is just one of the incredible organizations Hop Culture has partnered with to create a safe, inclusive space at its festivals.
Hop Culture Partners with #NotMe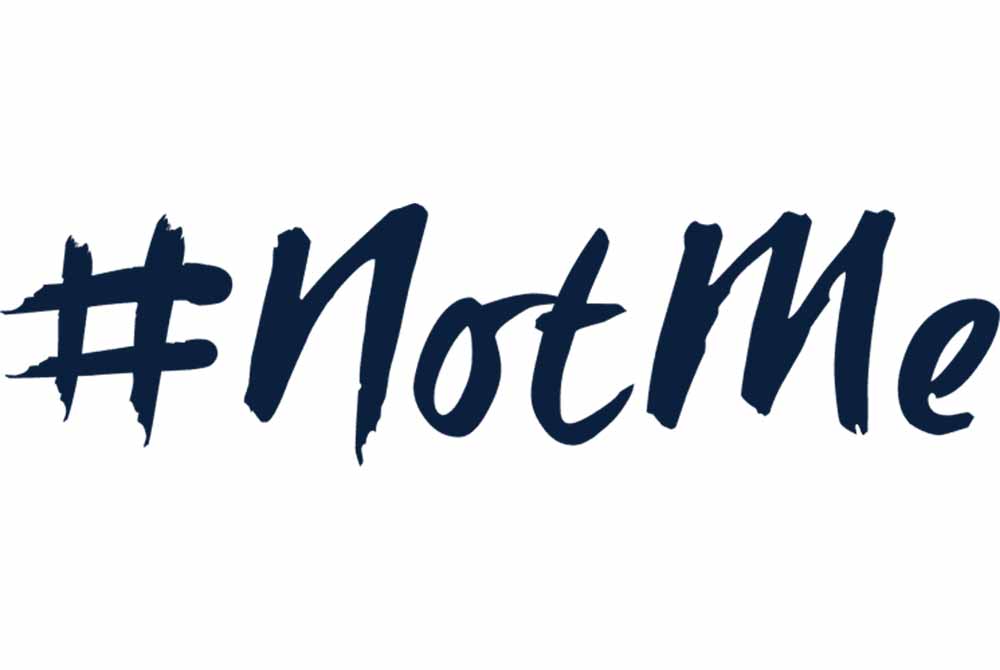 The addition of Safe Bars training complements the activation of #NotMe, a digital, resolution-seeking reporting platform for those who've experienced or witnessed racism, harassment or any type of discrimination or misconduct.
#NotMe is another tool that Hop Culture and Next Glass will be deploying across all of its events. Along with the code of conduct, signage throughout the festival provides visibility into this tool as an important resource for festival participants.
Looking Ahead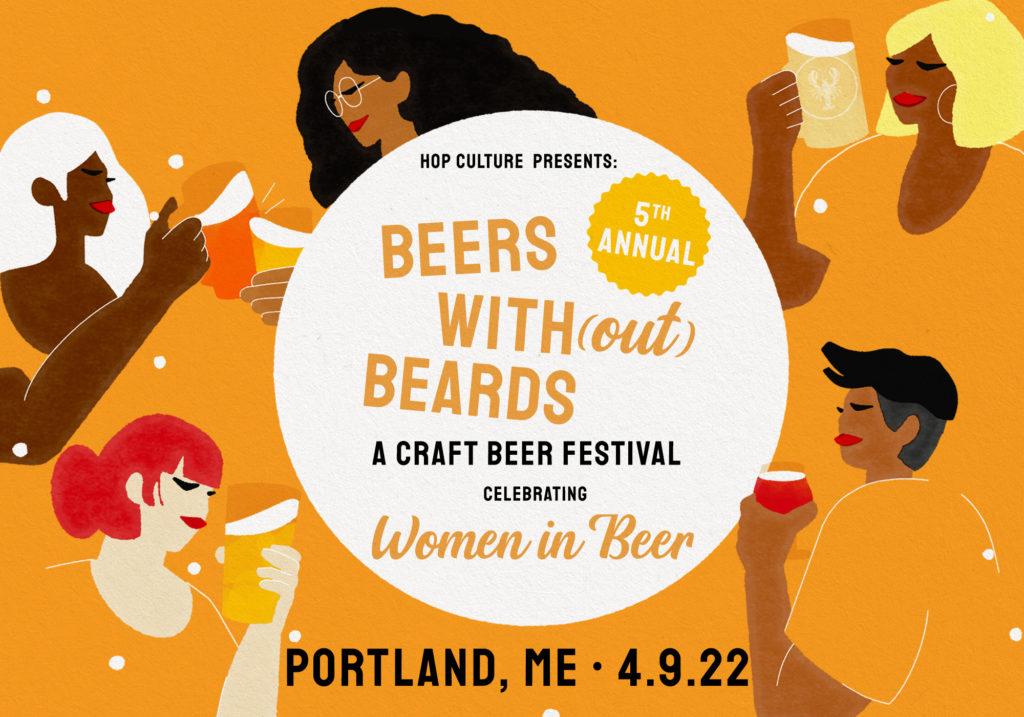 In an effort to share the techniques and best practices we learned during our sessions, Next Glass and Safe Bars have partnered to deliver a specially designed training program to teams from our participating brewers who will be serving at the festival. The training will be provided on-site in Portland on April 8th, and we expect a very good turnout.
We look forward to producing our first live festival of 2022 in the coming weeks, raising a glass to celebrate women and femme-identifying folks in the beer industry.
Throughout 2022, we'll continue to work with others in the industry and our community to productively explore ways to put our values into action both in our day-to-day work and in the festivals and events we produce.