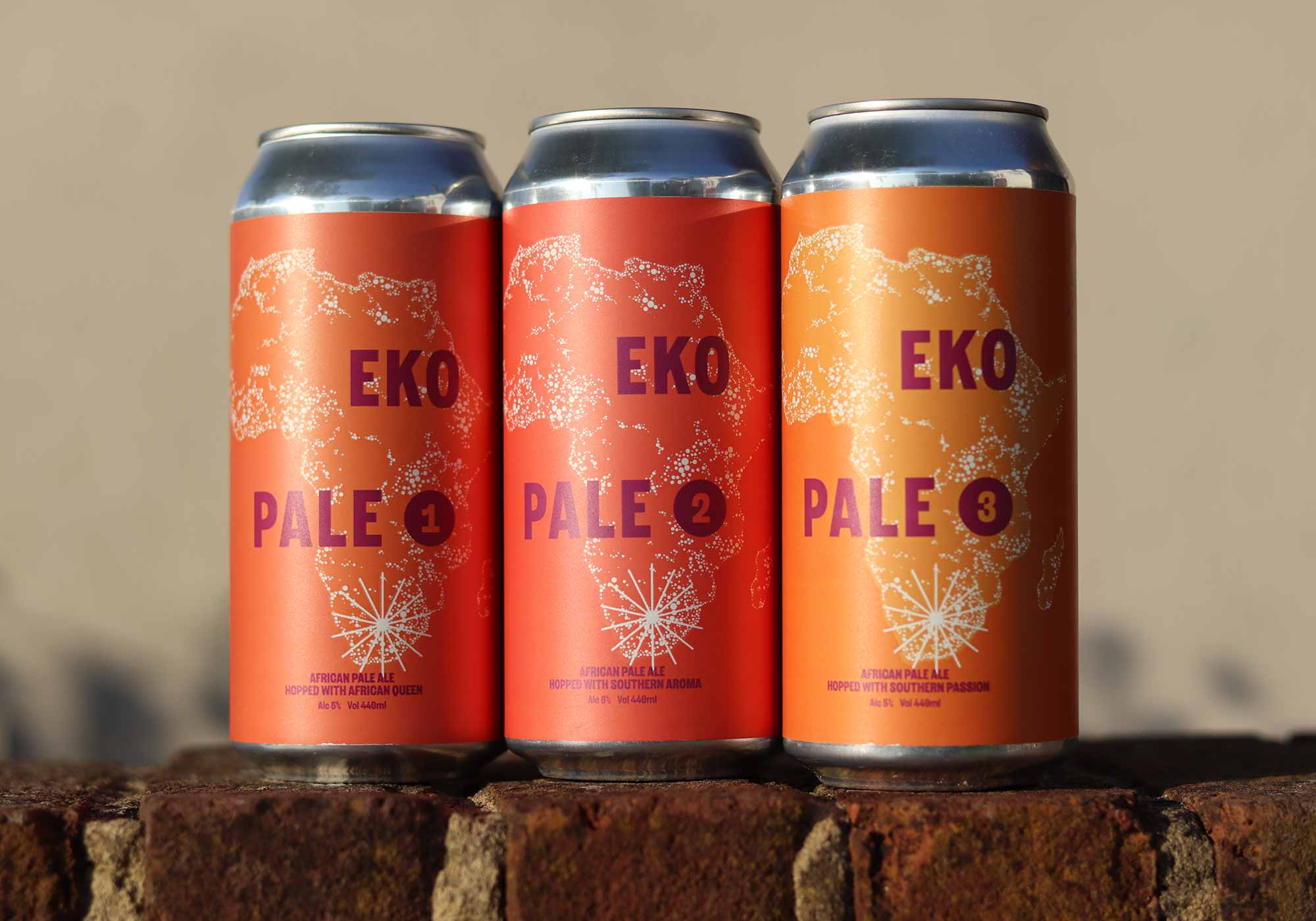 Photography courtesy of Eko Brewery
The beer scene in the United Kingdom is currently buzzing with innovation. But it's no secret that the craft beer industry in the U.K. and around the world has been dominated by white men. Now, two London-based BIPOC brewers are determined to break the mold. Eko Brewery aims to educate drinkers about African brewing heritage and traditional ingredients through delicious beer.
Founded in 2018 by married couple Anthony and Helena Adedipe, Eko Brewery derives its name from Eko, the original name of Lagos, the most populous city in Africa and Anthony's family's home. From the beginning, the pair both wanted the beers to reflect their heritage. Anthony is from West Africa. Helena is Congolese. "We wanted to incorporate that into what we do," says Anthony. "There's an element of risk in that because it hadn't been done before. We were so keen to try it and [to] try and see if there was a market for African-inspired beer."
And now, thanks to Anthony and Helena's tenacity, Eko Brewery is making huge waves in a sea of sameness.
The Origin of Eko Brewery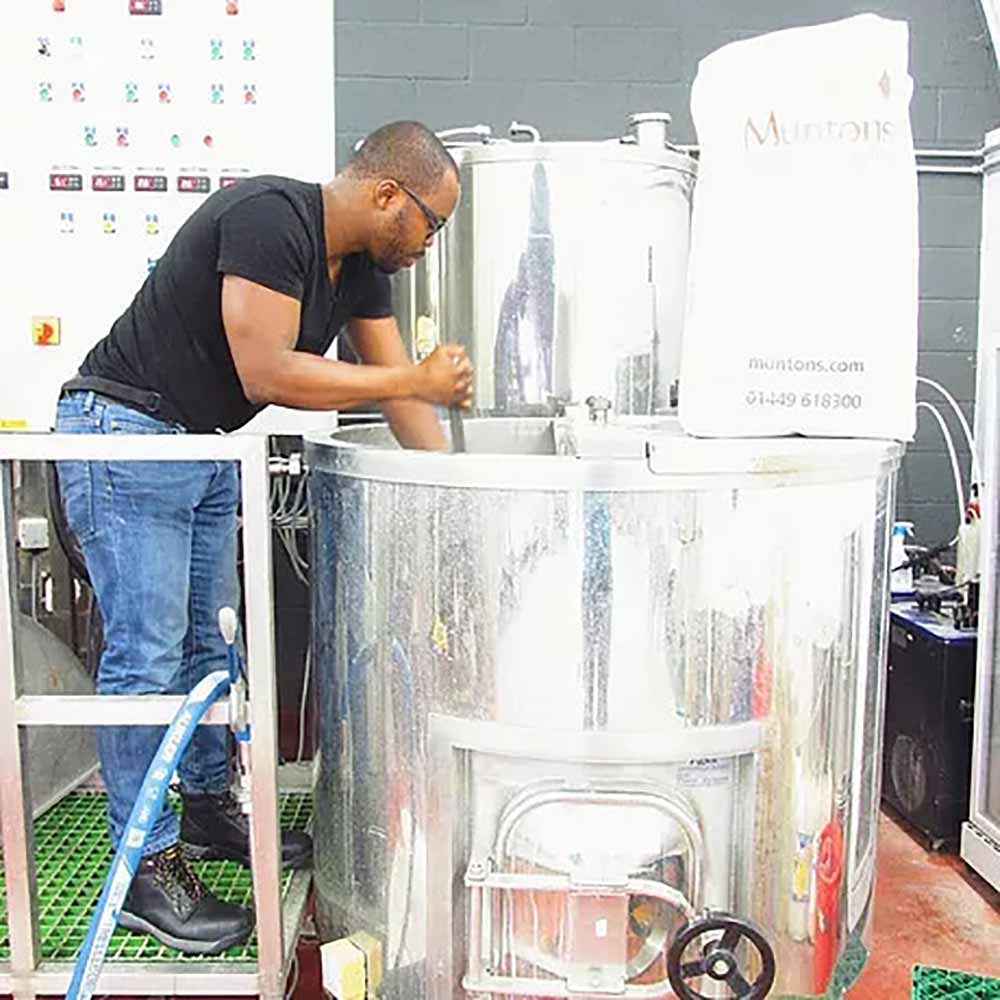 An engineer by trade, Anthony first became interested in craft beer while trekking around the world for his job in the rail industry. "I built up this knowledge of local beer in the places I traveled to," says Anthony. In 2013, he was working on secondment (aka a chance to temporarily work on a different team in your organization) in Philadelphia. When Helena visited him, they frequented breweries in their spare time, expanding their knowledge of craft beer.
When Anthony returned to London after his year in the U.S., he began homebrewing and joined UBrew (an 'open brewery' in London which allowed members to brew their own beer using the on-site equipment). Being part of that community and talking to brewers was a great way for Anthony to learn the tricks of the trade. After receiving good feedback on the homebrews he shared with family and friends, Anthony and Helena started their own business.
But, with a twist. Their beers would focus on utilizing African ingredients and brewing techniques.
Making Beer the African Way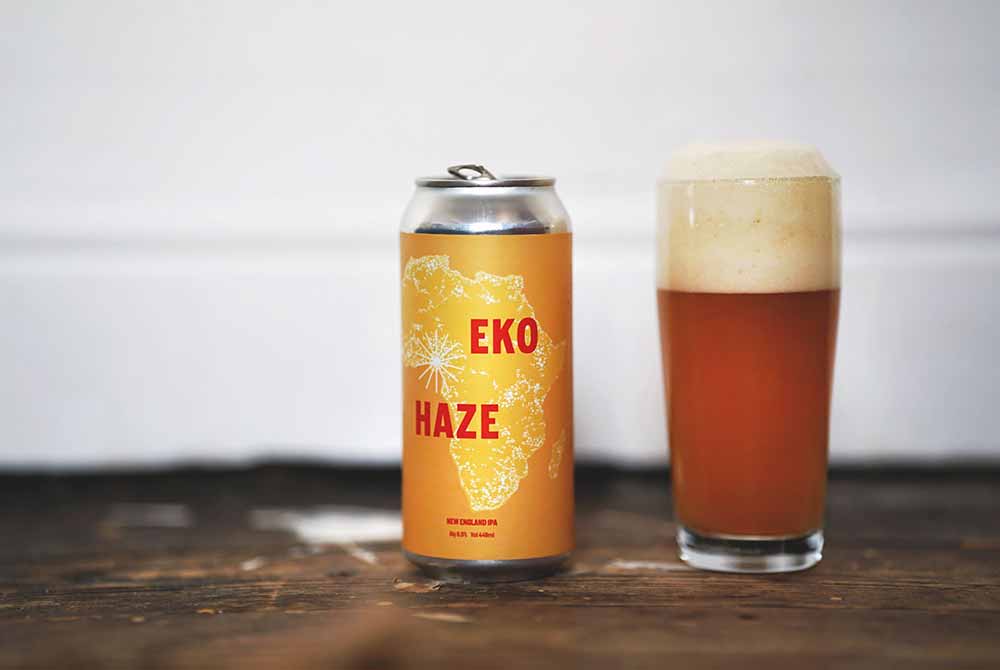 In an homage to their African heritage, Anthony and Helena focus on brewing with classic African components.
Traditionally brewed with ingredients such as maize, sorghum, and cassava (a starchy root vegetable, popular in Latin American, Caribbean, and African cuisines), African beer typically forgoes the hops. This means the beers are often sweet or sour. And they are sometimes fuller in form.
"Cassava doesn't have a very distinctive taste. What it does do is give the beer a lot more body," says Anthony. Cassava is an ingredient he uses to give his beer a fuller mouthfeel, similar to the way that flaked oats or wheat might be used to add creaminess. And according to Anthony, cassava achieves this fullness without also adding cloudiness. Like in Ikeja, a West Coast-style IPA collab with Cloudwater Brew Co. brewed with cassava.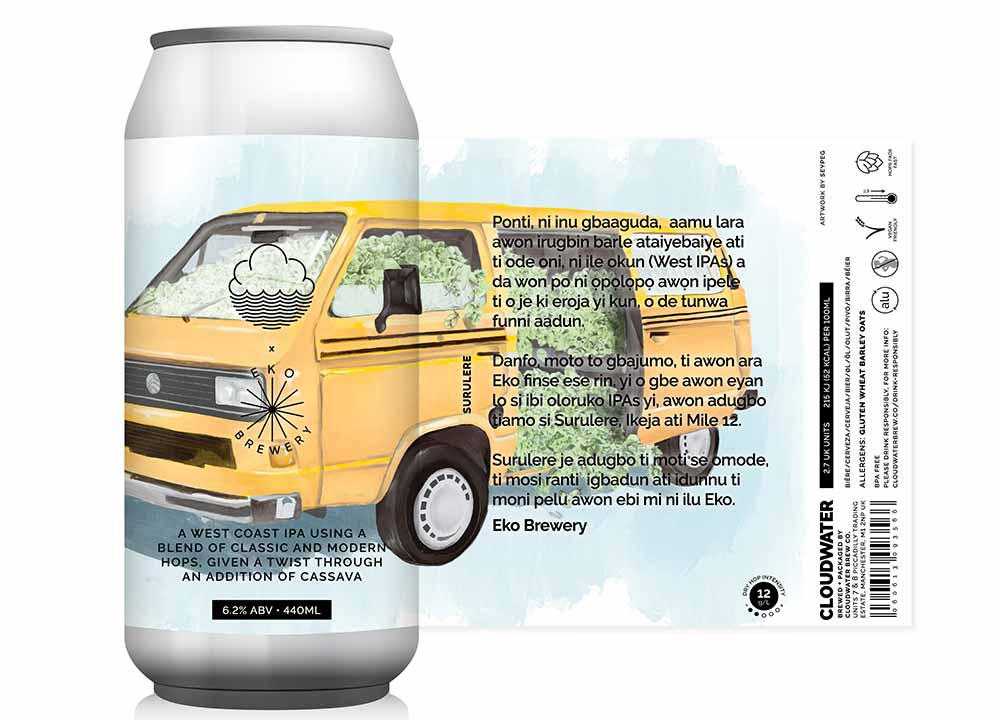 Additionally, another time-honored ingredient Anthony and Helena feature in Eko's beers is coconut palm sugar. According to Helena, the sap from the coconut palm tree is commonly used to make palm wine, a very popular drink in Africa. When used in beer, it adds a distinctive taste and cuts through the bitterness. In the Eko Pils, the coconut palm sugar balances the slightly bitter beer and gives it a stunning bright gold hue.
Brewing with African ingredients is pretty unique in craft beer. So while the brewery has started to earn recognition, it has taken some time for Anthony and Helena to find their groove.
Eko Brewery Finds a Home Next to Food
While Ikeja and Eko Pils are great examples of the beers Anthony and Helena brew, the pair actually debuted with Eko Black, a smoked porter.
At first, they had a difficult time getting the beer into bottle shops. "We really struggled to crack that craft beer/bottle shop market," says Anthony. Instead, they turned their attention to selling to restaurants. "That became our main route to market," says Anthony.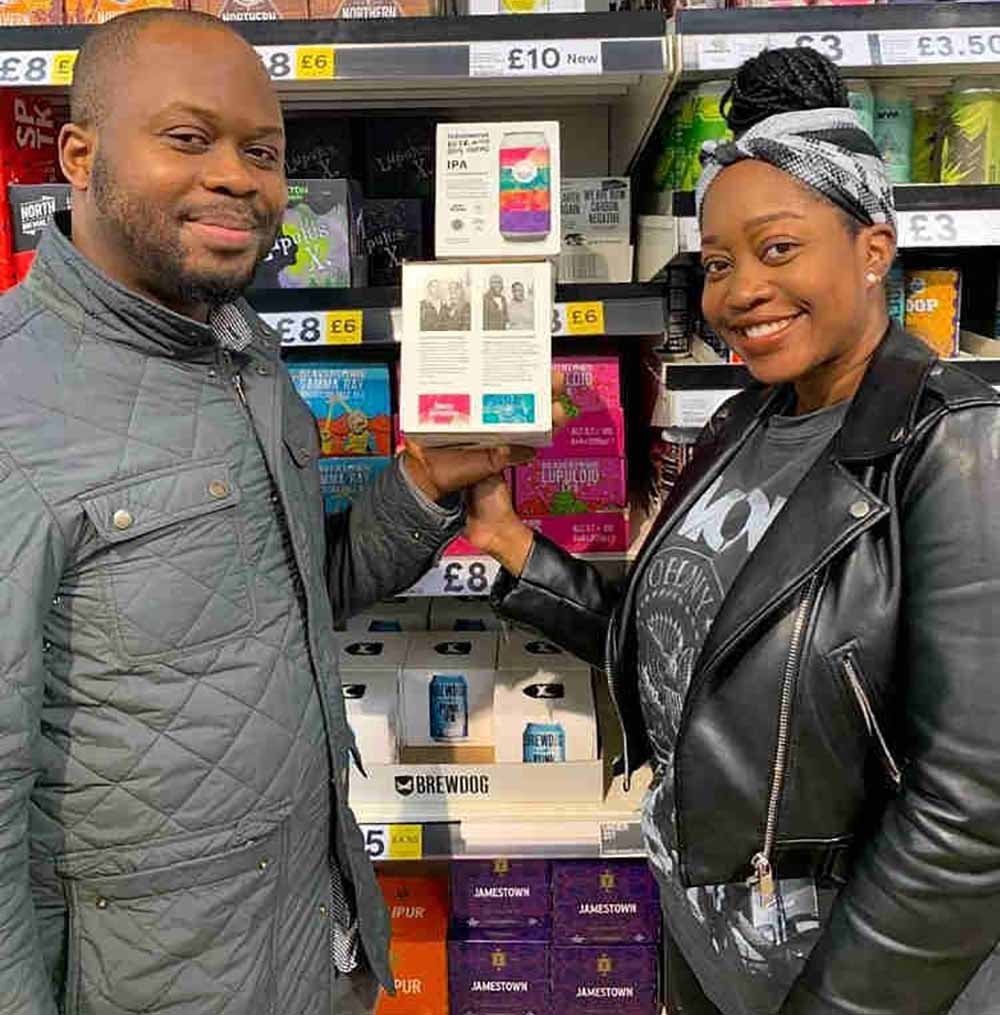 It's no surprise that their relationship with restaurants clicked. "Another aspect of African culture is that a lot of the time, beer drinking goes hand in hand with food," says Helena. For this reason, it came naturally to Eko Brewery to produce beers that pair well with food and to sell into restaurants looking to offer their guests an excellent all-round taste experience.
Since then, Eko Brewery has gained momentum. Slowly but surely, other breweries are noticing this unique business.
African Brewing Makes Beer With Big Ideas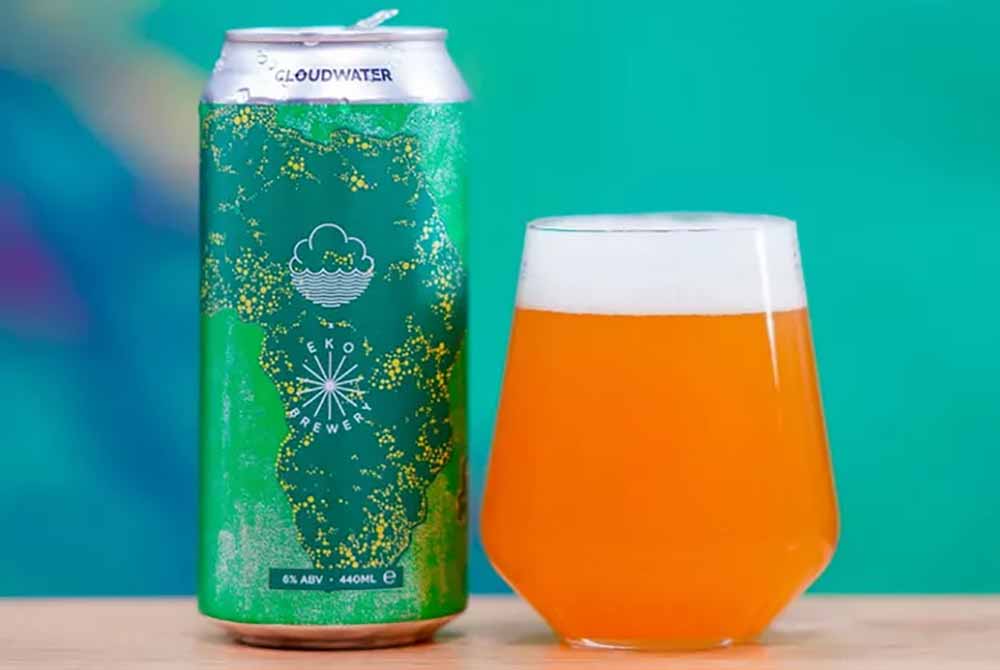 Recently, Eko Brewery partnered with Cloudwater as a featured brewery in the Beer With Big Ideas Collaborative Pack. Aiming to be a platform to deliver needed changes to both the industry and wider society, the Beer With Big Ideas Collaborative Pack includes four Cloudwater collabs with influential breweries across the United Kingdom including Rock Leopard Brewing, Queer Brewing, Good Karma Beer Co., and Eko Brewery.
Eko Brewery's Embracing Otherness, a 6% ABV IPA dry hopped with Simcoe, is available in a four-pack via major U.K. retailer Tesco. "They are a great team to work with," says Helena. "Learning from Cloudwater has been a fantastic experience."
Anthony agrees, "It has been a joy." He hopes that the brewery's exposure with Cloudwater will help Eko Brewery continue to grow.
For their next project, Eko Brewery will be brewing a series of beers using South African hops. First up, Eko Pale 1, a pale ale brewed with a hop called African Queen. Many drinkers are unfamiliar with ingredients and beers from this region. Helena is excited to introduce people to these new flavors and South African hops. "It'll be great if people can recognize the taste, the same way they'll have Citra or Simcoe and instantly recognize it," says Helena.
Eko Brewery Uses Craft Beer to Create Real Change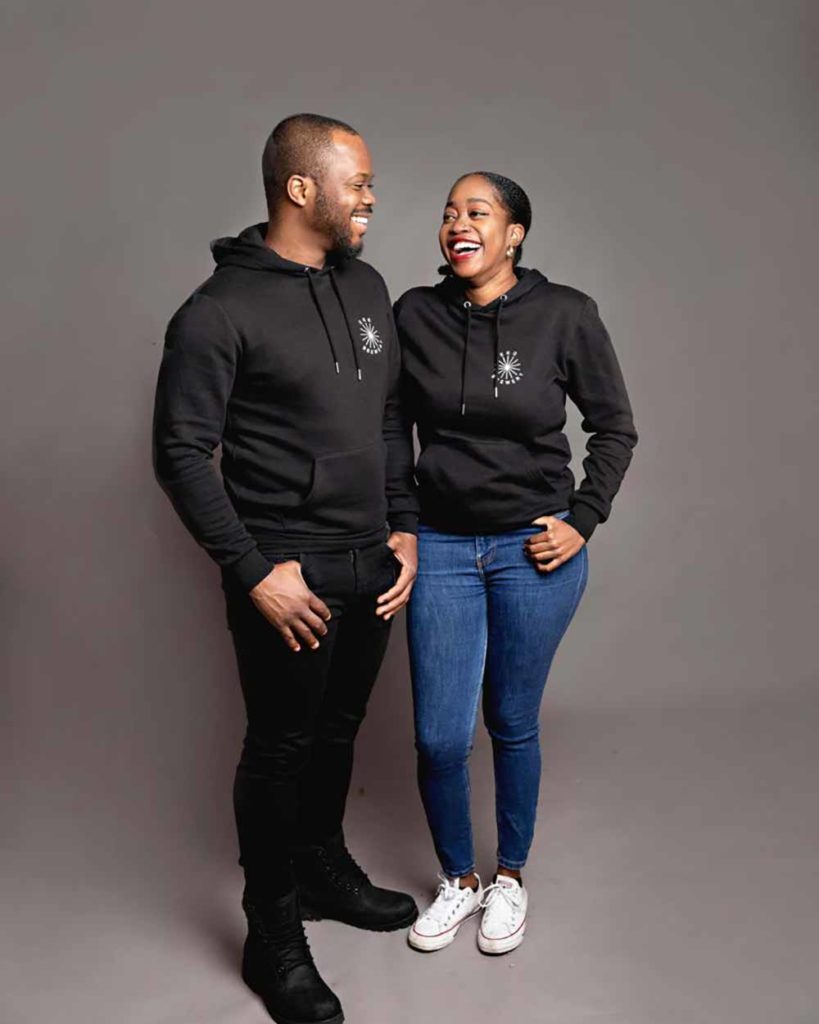 During the last year there have been multiple rally cries for greater diversity, inclusion, and equity in the craft beer industry. As passionate advocates of equality in brewing, Anthony and Helena are seeking to create real change with their business. "We're part woman-owned, we're also Black-owned. We genuinely fit into the category of 'other,'" says Helena. She and Anthony are pushing through barriers, and encouraging the rest of the industry to follow through with diversity initiatives.
Instead of simply stating their intent to be more diverse, businesses committed to being more equitable and inclusive need to act. "I feel like there needs to be a bit more active participation from those within the brewing scene," says Helena. "Black people in beer, or other ethnic minorities in beer, are trying to create those spaces for themselves."
For now Eko Brewery is leading the charge. But hopefully, more will follow suit in the future.
What Does the Future Look Like for Eko Brewery and African Brewing?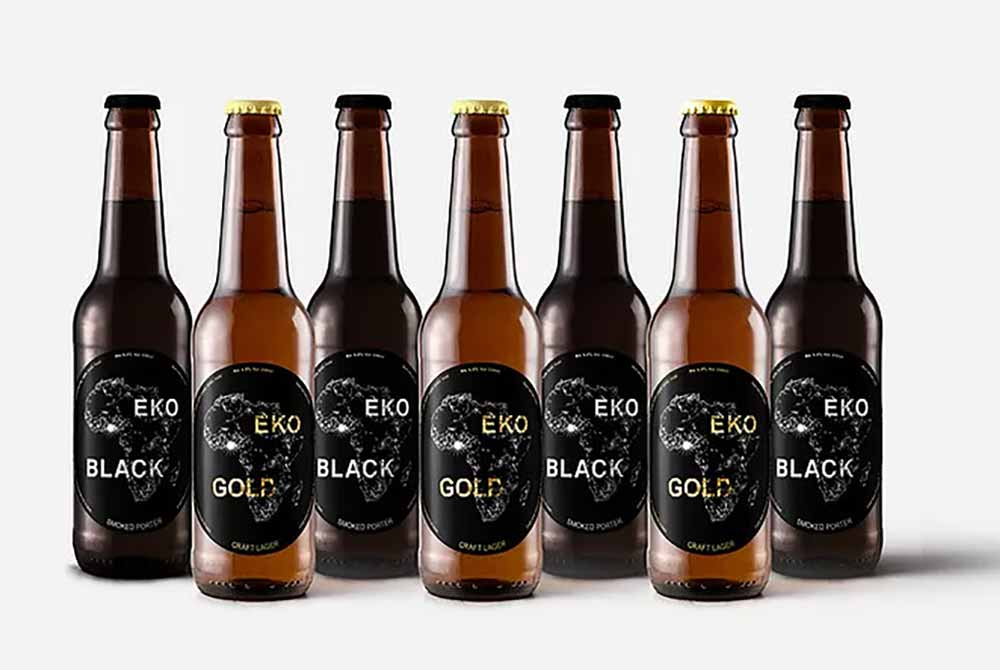 So far, the reception to Eko's beers has been incredibly positive. It's an encouraging sign in an industry that for such a long time has only featured white male faces. And on shelves that have become crowded with an immense variety of new beers, Eko Brewery is offering something entirely unique.
With that in mind, Anthony is encouraged that Eko Brewery will continue to catch on. "A lot of [consumers] are willing to try new things. They don't tend to go into the bottle shop to buy exactly the same thing every time," says Anthony.
In a beer scene ripe for innovation and with adventurous consumers, Eko's future looks bright. Next up for Anthony and Helena will hopefully be putting down roots at an actual brick-and-mortar location.
By bringing back traditional African brewing methods and ingredients, Eko Brewery is blazing a new trail in craft beer. One that will help create real change for this industry in the future. Keep an eye on Eko Brewery as they continue to trailblaze throughout the U.K. and beyond.