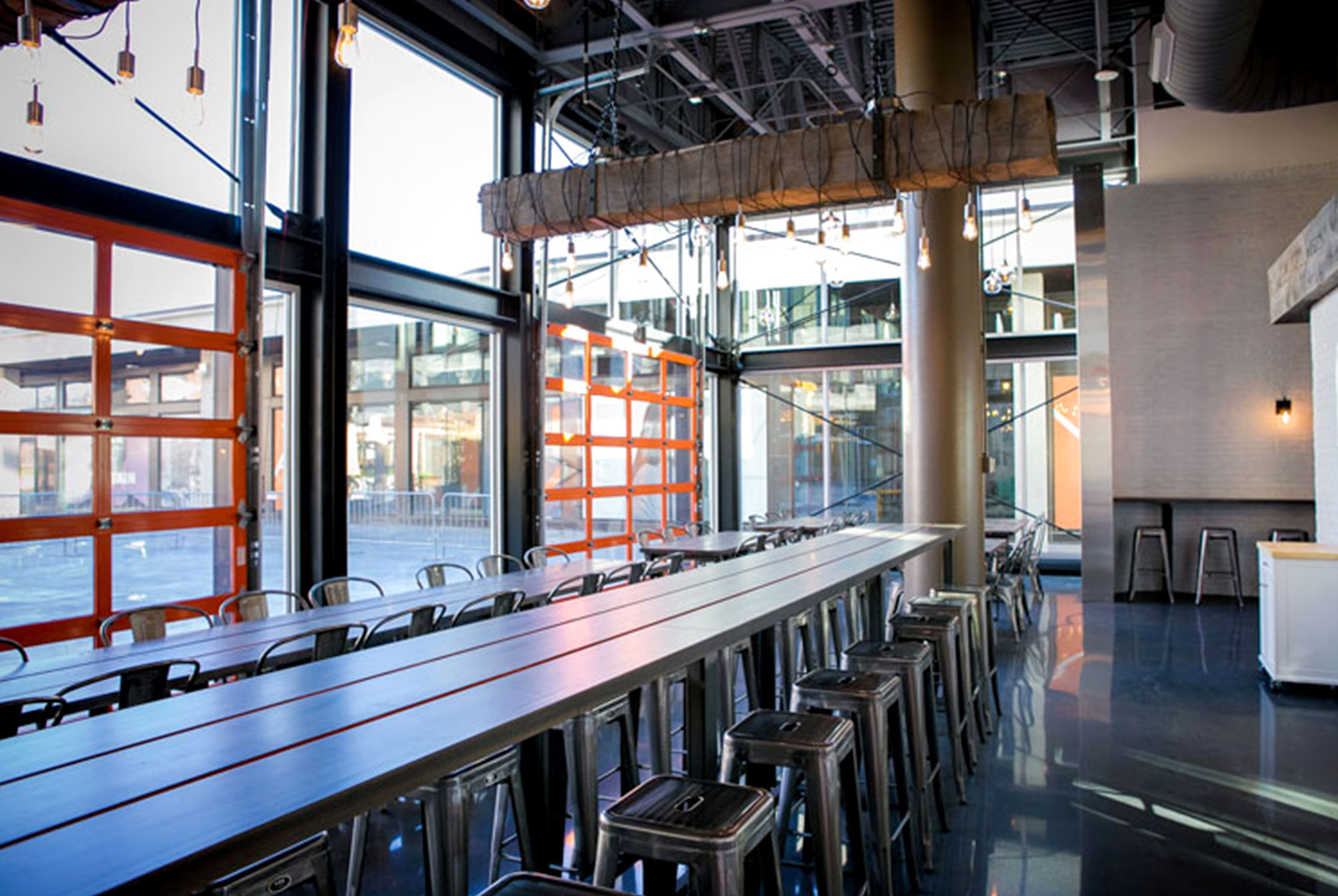 If you're familiar with Pittsburgh, you probably remember when Smallman Galley made its mark on the city. The "restaurant incubator" opened its doors in 2015, and immediately became a hit. Outsiders caught wind of it and The New York Times mentioned it in a profile of the city's food boom. People may not have been sure what it was, exactly, but that didn't stop them from visiting.
On December 4th, 2017, the owners will open a second location: Federal Galley. Like Smallman Galley, Federal Galley will contain four restaurant concepts. To start, the location's lineup will include two restaurants from former Smallman alums, one Michigan pizza missionary, and an acclaimed Pittsburgh executive chef.
Provision and El Lugar, Stephen Eldridge and Susan Cope's two concepts, are prime examples of restaurants that meld tradition and innovation. Provision was originally a Smallman Galley concept; El Lugar is the duo's second venture; the first a new-American concept, the second, adventurous Mexican.
Michigan and Trumbull, Kristin Calverley and Nate Peck's migrant pizza shop, is Detroit-style pies in quick and easy fashion.
Supper, Vincent Perri's dinner-inspired concept will feature a more expansive menu than most are used to seeing in a Galley concept. The dishes are comforting, rewarding, and inspired by traditional dinners.
Also like Smallman Galley, Federal Galley will feature a robust bar menu.
"We've been fortunate here [at Smallman] that we've been able to build relationships with local brewery owners and distributors," says Bar Manager Tim Garso. "But, some of the beers we're most excited about [for Federal] are ones we previously couldn't get because our dedication to local breweries didn't allow for it."
Federal Galley is located at 200 Children's Way. The beer and dining hall are set to open on December 4th. Visit again this summer, when the weather is nicer and Federal Galley opens their large outdoor bar.