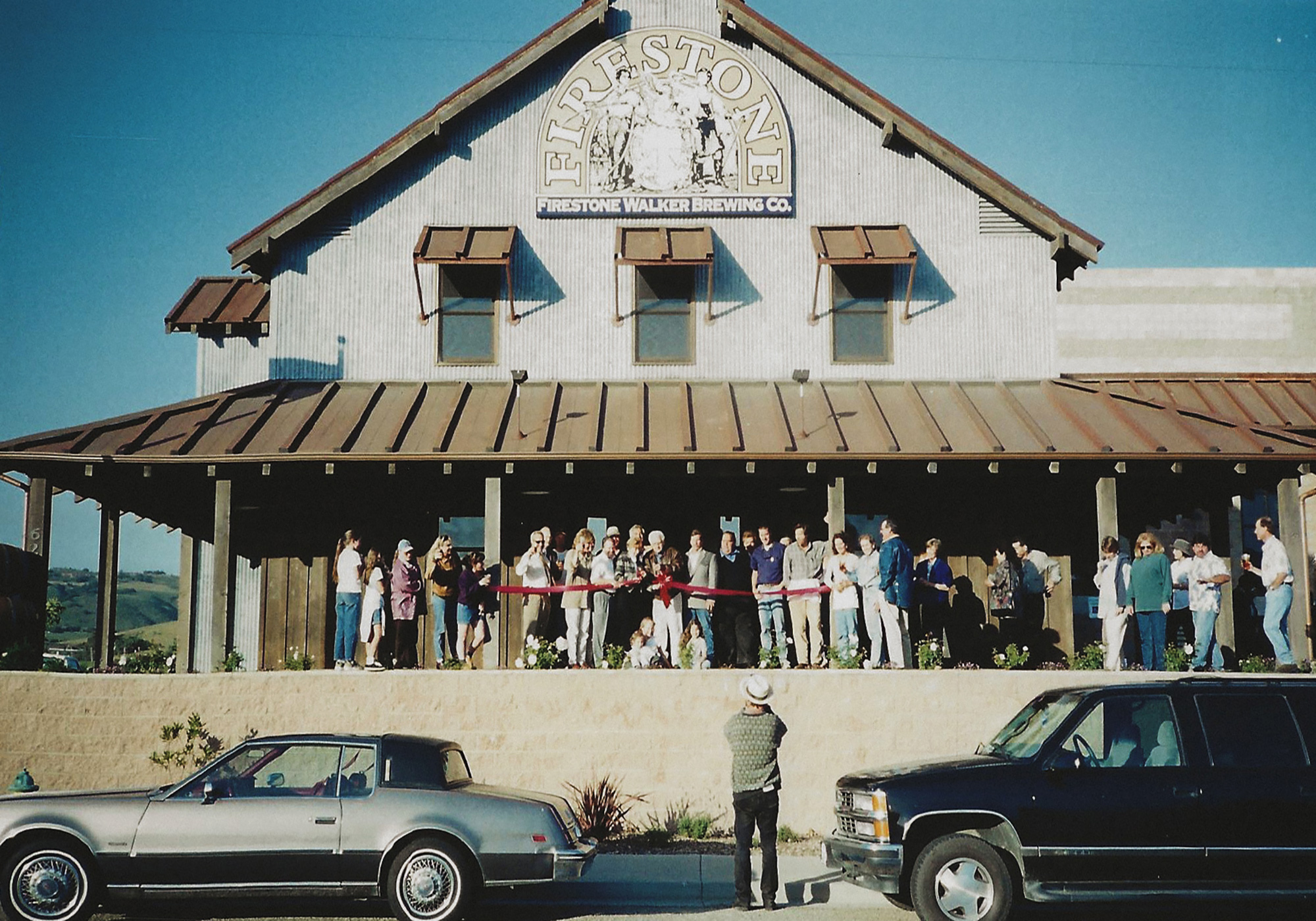 Photography courtesy of Firestone Walker
Craft beer culture arguably hit its peak in the mid to late 2010s as the number of American craft breweries soared and macro breweries began solidifying their portfolios by acquiring small, relatively successful regional breweries. The old guard of craft beer started giving way to a new breed of breweries who found success in lines wrapped around their building as folks waited to purchase the latest hazy, sour, or pastry offering. But, as "new," "innovative," and "fresh" became the buzzwords in craft beer, the progenitors of craft beer culture doubled down on consistency and quality. And, even began creating their own take on the new, popular styles. As such, breweries like Allagash, Rogue, and Firestone Walker proved they have staying power in the modern craft beer landscape.
In the beginning Firestone Walker's trajectory was marked by a near stubborn refusal to abandon their principles. The Paso Robles, CA brewery started as an exclusively barrel-fermented brewery. Not only is that practice expensive, but it also meant Firestone Walker wasn't producing many of the "in vogue" styles that defined the past few decades: hop-forward IPAs, kettle sours, etc. So, when Firestone Walker finally decided to dip its toe into non-barrel-fermented beer, there had to be a good reason.
Even when they started brewing non-barrel-fermented beers Firestone Walker was right at the vanguard. In 2000 the brewery released Firestone Lager – well ahead of its time for a craft lager. In 2012 Pivo Pils trailblazed the hoppy craft pilsner style. Union Jack, Firestone Walker's version of the classic West Coast IPA, helped set the tone for the movement. And, in 2012 the brewery launched Barrelworks, an entire facility dedicated just to sours.
This year Firestone Walker celebrates its 25th anniversary, so we set aside some time to check in with co-founder David Walker to learn more about the history of the brewery and how a small brewery in California's wine country grew into the powerhouse it is today.
The Backstory on Firestone Walker
Like many of today's best craft breweries, Firestone Walker had humble beginnings.
"Our early days were spent brewing beer in a barrelhouse on a 40-acre Chardonnay Vineyard," shares David Walker. "We cobbled together brewing equipment that wove wine tanks, dairy tanks, and used brewing equipment into a primitive brewing operation."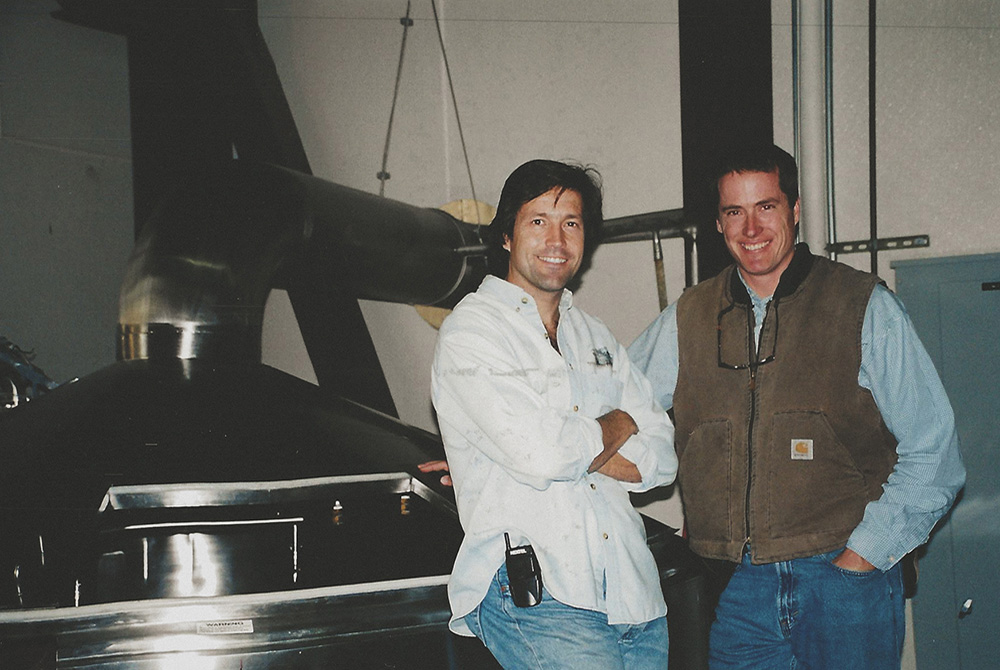 A makeshift brewhouse served as a sufficient, rustic way to test their project. Walker and co-founder Adam Firestone had a singular goal with what would eventually become Firestone Walker Brewing Co., "Our expectations were simply to make beautiful beer for a small winemaking community we were part of," says Walker.
The fact that the brewery began in a shed on a family vineyard in the middle of California wine country had a significant impact on Firestone Walker's style. Even today, you can taste that wine-inspired character in the brewery's barrel-aged beer. With Firestone Walker's Barrelworks, a program launched in 2012, that early inspiration came full circle as the brewing team devoted an entire project to aging their beer in second-use wine barrels.
But, even when David and Adam were first getting started, the goal was simply to make quality beer.
Walker says, "We had realistic dreams of being a local brewery able to support a passionate team and thirsty locals. It got a little out of control…and today, 25 years later, we have grown with our customers. We pinch ourselves every day!"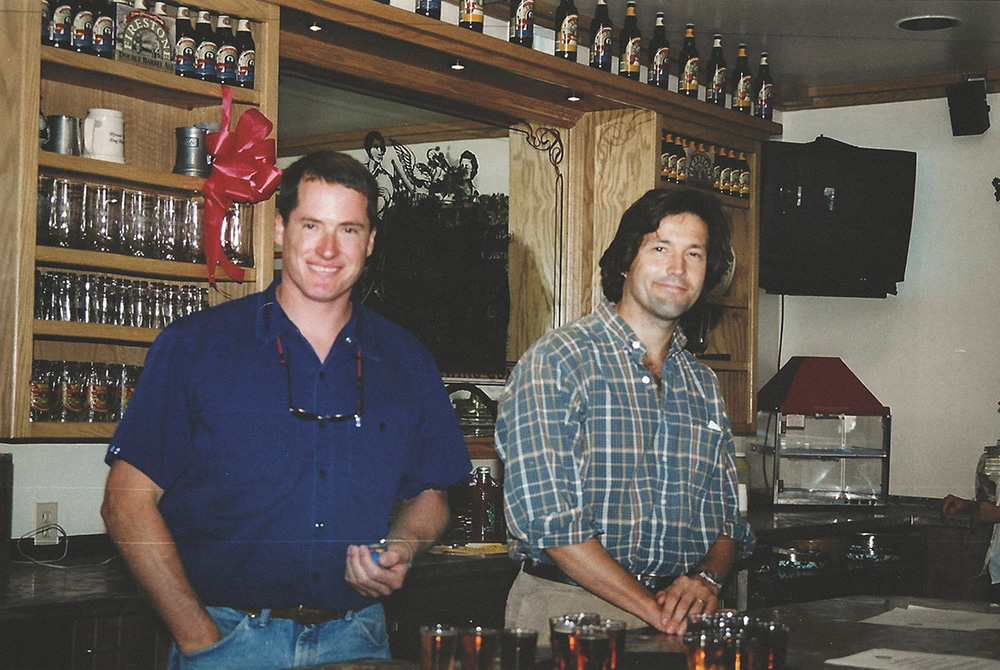 But let's back up.
What did craft beer look like in the 90s?
"When we started our brewery, the world seemed indifferent to beer," says Walker. "The big brewers had distilled it down to a notion of refreshment and good times. Conversations around tradition, flavor, raw materials were not ones the consumer was interested in."
It wasn't until breweries like Sierra Nevada, Dogfish Head, and Firestone Walker hit the scene that consumers showed interest and invested in where their beer came from.
"The modern American craft beer movement changed all that and within a few decades American beer became dynamic and interesting, even aspirational," Walker shares. "A brewery starting today opens their gates to a world familiar and interested in what they are doing. That's real change and progress."
Changing With the Times: How Firestone Walker Evolved Through the Years
Though Firestone Walker has remained true to its roots, all businesses need to grow and evolve over time. It's just a matter of how you grow.
"If you are successful, adjusting goals is inevitable," remarks Walker. "Breweries go through exponential challenges as they grow, it's not as gradual as one would like as you leap from one production level to the next. Making those transitions requires bold goals and determination to reach them."
What are some of those changes?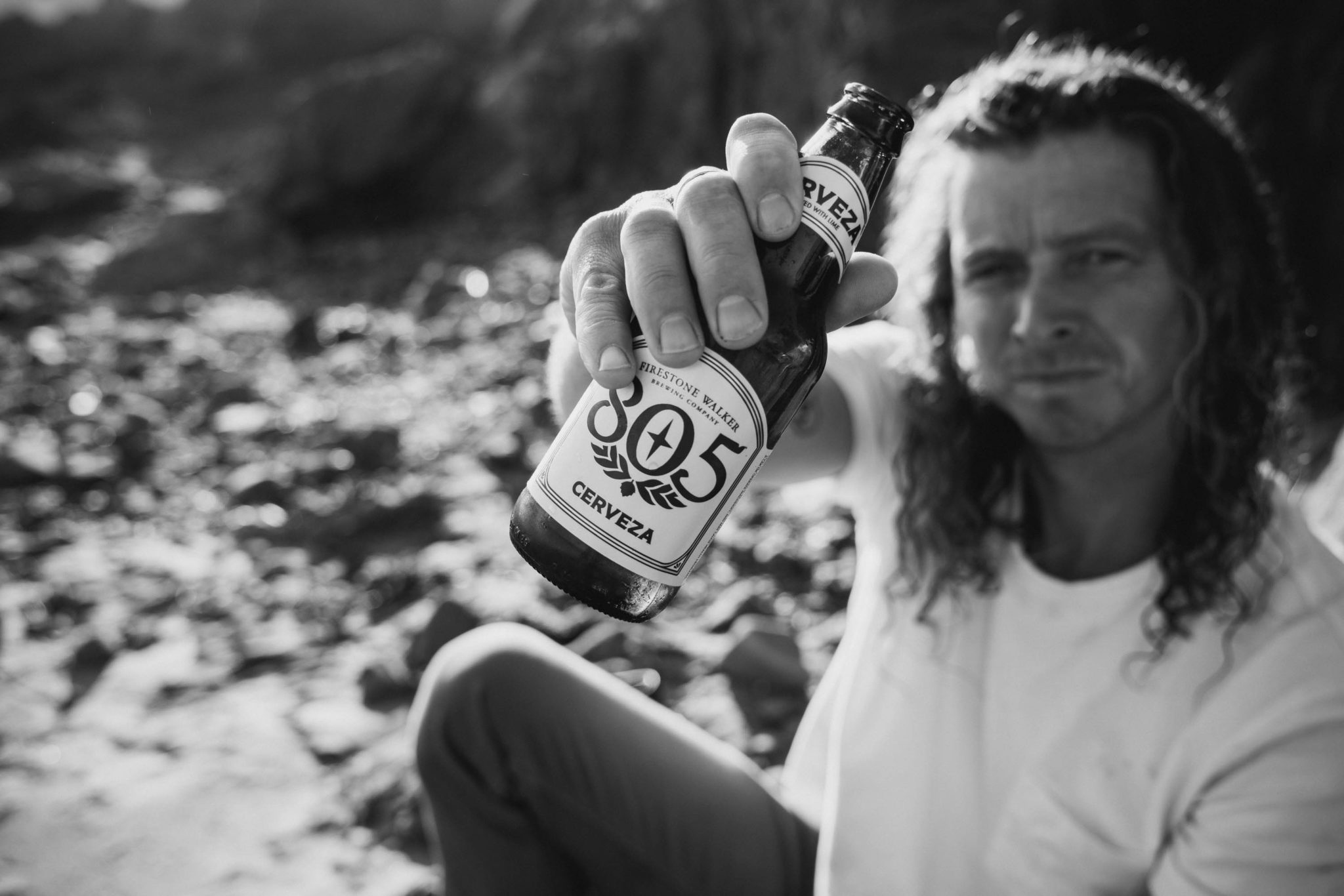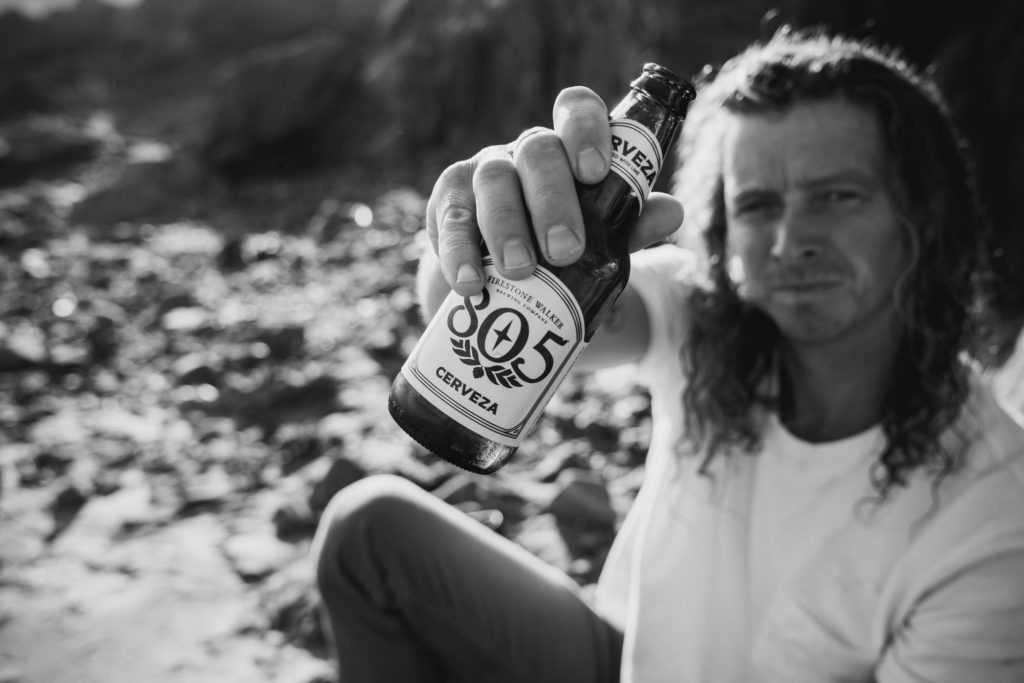 Firestone Walker expanded its offerings to include a diverse lineup of beer that include IPAs, lagers, stouts and plenty of one-offs featured in the Propagator series. Plus, as a 25-year-old brewery, Firestone Walker revisits plenty of past releases in their line of vintages. The brewery even has a side brand — 805 Beer — that reflects the tastes of their local drinkers.
Beyond the beer itself, Firestone Walker has expanded beyond its home of Paso Robles, California. You'll likely find Firestone Walker all over the country in bottle shops and on tap.
So, how does the brewery stay grounded through all the changes?
"Our motto is 'Beer before Glory,'" says Walker. "A clumsy collection of words, which simply remind us that if we look after the beer, the rest will follow. That's the advice we have given ourselves since we started 25 years ago. Knowing who you are and what you want to be is helpful."
And, it seems to have worked out. In those 25 years, Firestone Walker has earned acclaim from drinkers and critics alike, garnering medals at the World Beer Cup, the Great American Beer Festival, the European Beer Star Awards, and many more. Plus, a top ten spot on the list of RateBeer's Best Brewers in the World in 2020 and on the list of The 50 Best American Breweries of The Decade spanning 2010-2019 in Paste Magazine. And, that's just some of the recognition Firestone Walker has accrued. But even after all that praise, Walker is less concerned with the accolades. He wants to know how he can continue to grow.
"I think the most humbling takeaway looking back on our journey is how the customer and circumstance drive so much," says Walker. "When you start an enterprise like a brewery your instincts are telling you, 'This is a risk'" so you develop a thick skin in order to prevail. So the hardest thing is shedding that skin at the right time and not believing everything you think. Learning how to listen to customers and circumstances is critical and inevitable."
Firestone Walker 25 Years Later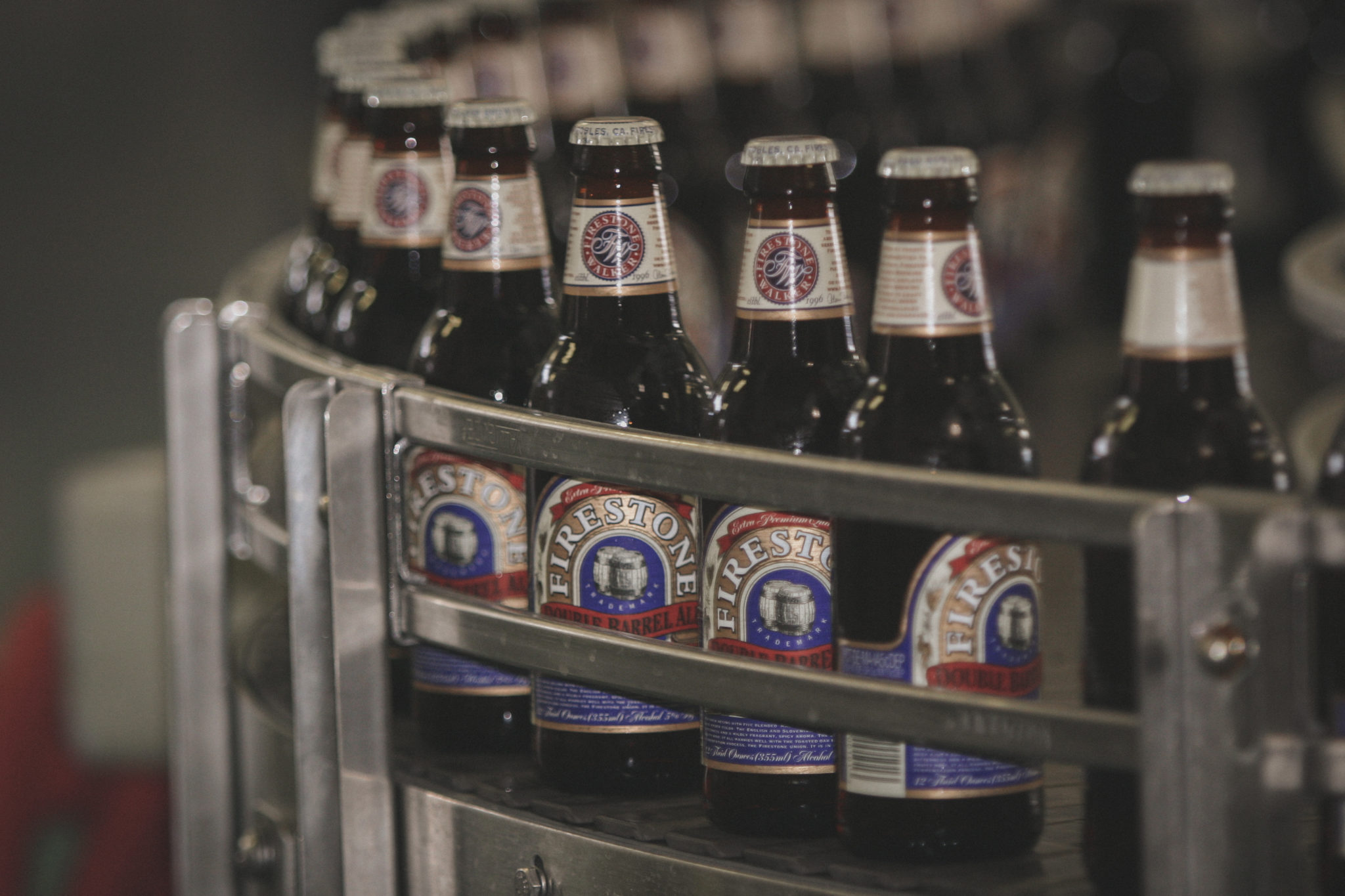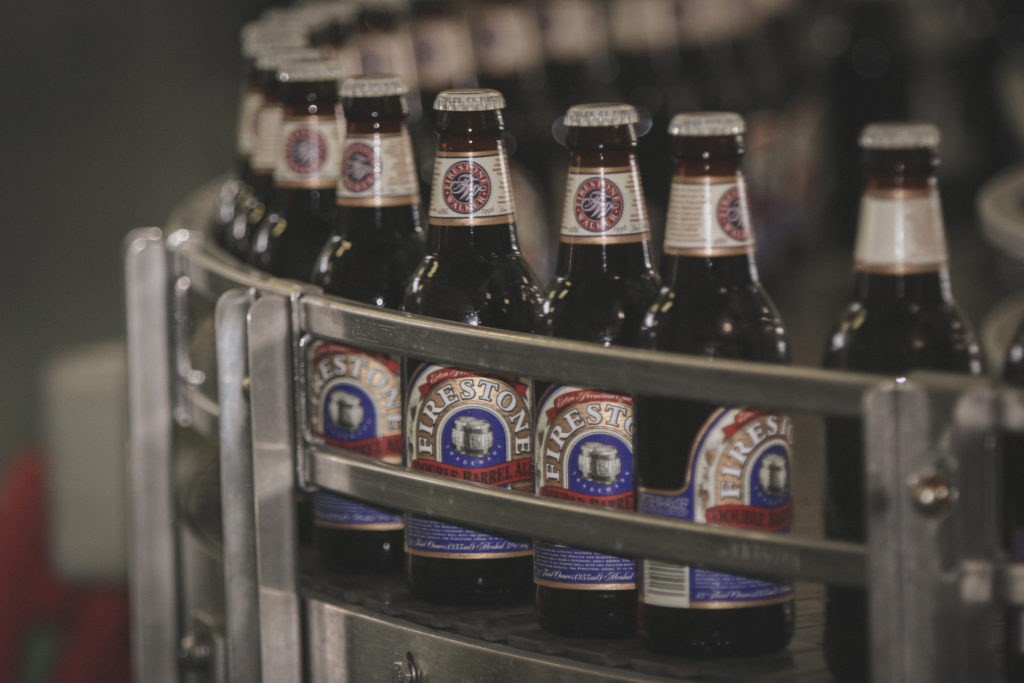 Though a lot has changed since Walker and Firestone outfitted a shed on a vineyard into a makeshift brewhouse, the pair remain committed to producing quality beer for eager drinkers. The tastes of those drinkers have changed and developed in the 25 years of Firestone Walker. But, like talented musicians, writers, and artists, Firestone Walker has managed to evolve and stay relevant.
Today, Firestone Walker sports three locations in California. Venice is home to Firestone Walker's R&D Brewhouse, where the team produces its Propagator Series and experimental offerings. Barrelworks, the wild ale mecca for Firestone Walker, is located in Buellton. There you'll find some of that original wine-inspired character permeating Firestone Walker's beer. And, the original Firestone Walker location is in Paso Robles.
Though Walker and Firestone aren't onsite daily to brew beer like they were in the 90s, their presence is tangible. The original vision that inspired them to launch Firestone Walker Brewing Co. remains.
"The world is littered with empty brewery buildings once helmed by a handful of passionate individuals who drifted away or died and so the heartbeat stopped," shares Walker. "Breweries are no different to anything else you want to create and share; they need purpose and a story. They require graft and love to create, and personality and charm to share, all the ingredients to build a story and purpose around. They need loving and if that for some reason wanes, it quickly spreads to the brand."
That drive and appreciation for the craft has not died down. Over the last decade or so, Firestone Walker has become a steward for hop growers, teaming up with breweries like Bell's and Russian River to preserve and foster further appreciation for hops. The recent release of its 18th cycle of the distinctive Luponic Distortion series is a perfect example. Earlier this year Firestone Walker launched the Brewmaster's Reserve, a society that is fueled directly by the intentionality and excitement of Brewmaster Matt Brynildison. The brewery also added to its line of 805 Beers, a brand that embraces and reflects the tastes and sensibilities of Firestone Walker's local community in Paso Robles. And at the same time Brynildson continues to produce new, unique collaborations like the brewery's latest West Coast IPA two decades in the making that released last March.
In craft beer, innovation takes many forms. For Firestone Walker, it's not in individual releases or one-offs. The brewery has implemented sweeping initiatives that have the potential to influence the industry at large. All while staying true to Walker and Firestone's original vision.
New to Firestone Walker? Here's What You Should Drink
Though most folks have likely tried something from Firestone Walker, we thought this would be a good opportunity to recommend a few of Hop Culture's favorite Firestone Walker offerings.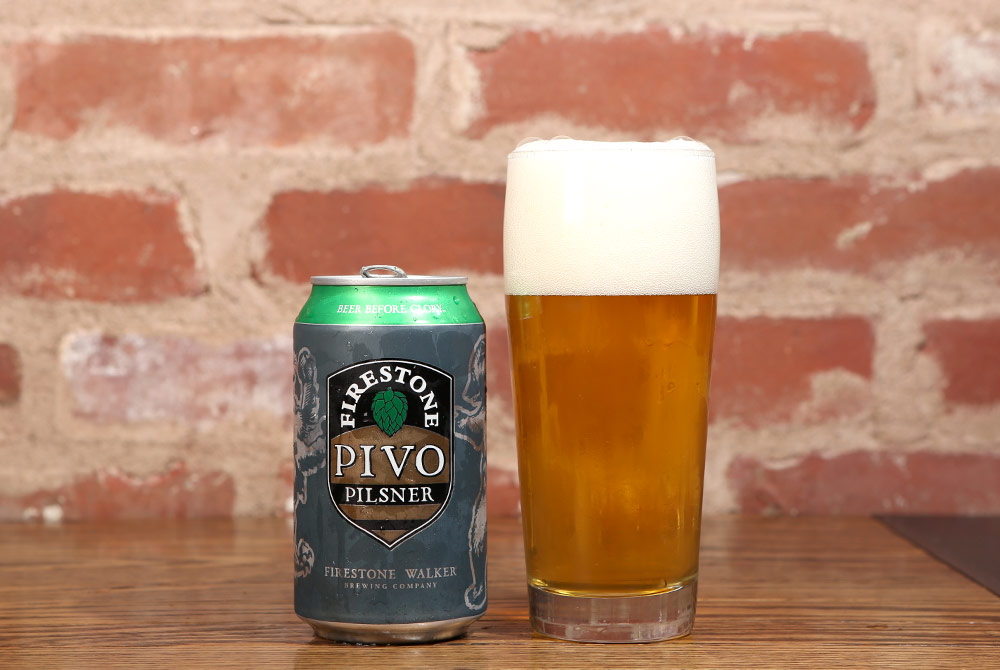 Pivo
By now, you likely know that while the magazine is called Hop Culture, we're huge fans of crisp, refreshing lagers. Pivo, often referred to as Pivo Pils, is the best of both worlds. A dry-hopped American pilsner inspired by Italians pilsners, Pivo is crisp with lovely bitter hop flavors thanks to a healthy dry-hopping of Saphir hops. You'll find some floral, citrus aromatics that make this beer an ideal pairing for most meals. We're especially fond of Pivo for a barbecue! Pick this up at your local bottleshop.
Double Barrel Ale
We asked David Walker to recommend a beer and he returned to the one that started it all: Double Barrel Ale.
"Double Barrel Ale was our first beer and remains the most complex to make; an elegant English Pale Ale that partially goes through primary fermentation in 60 gallon American oak barrels, carefully hopped with noble hops and anchored with a biscuit malt bill…It's a mild, drinkable beer that is equipped to hide any imperfections or shortcuts made in the brewery. It's close to a perfect beer for me. The beer brings blending, barrels and balance together in a way that I like to think form some of the pillars of our brewery philosophy."
Double Barrel Ale remains one of our favorites too and is a core part of the Firestone Walker portfolio. You should be able to find it in most stores that sell Firestone Walker!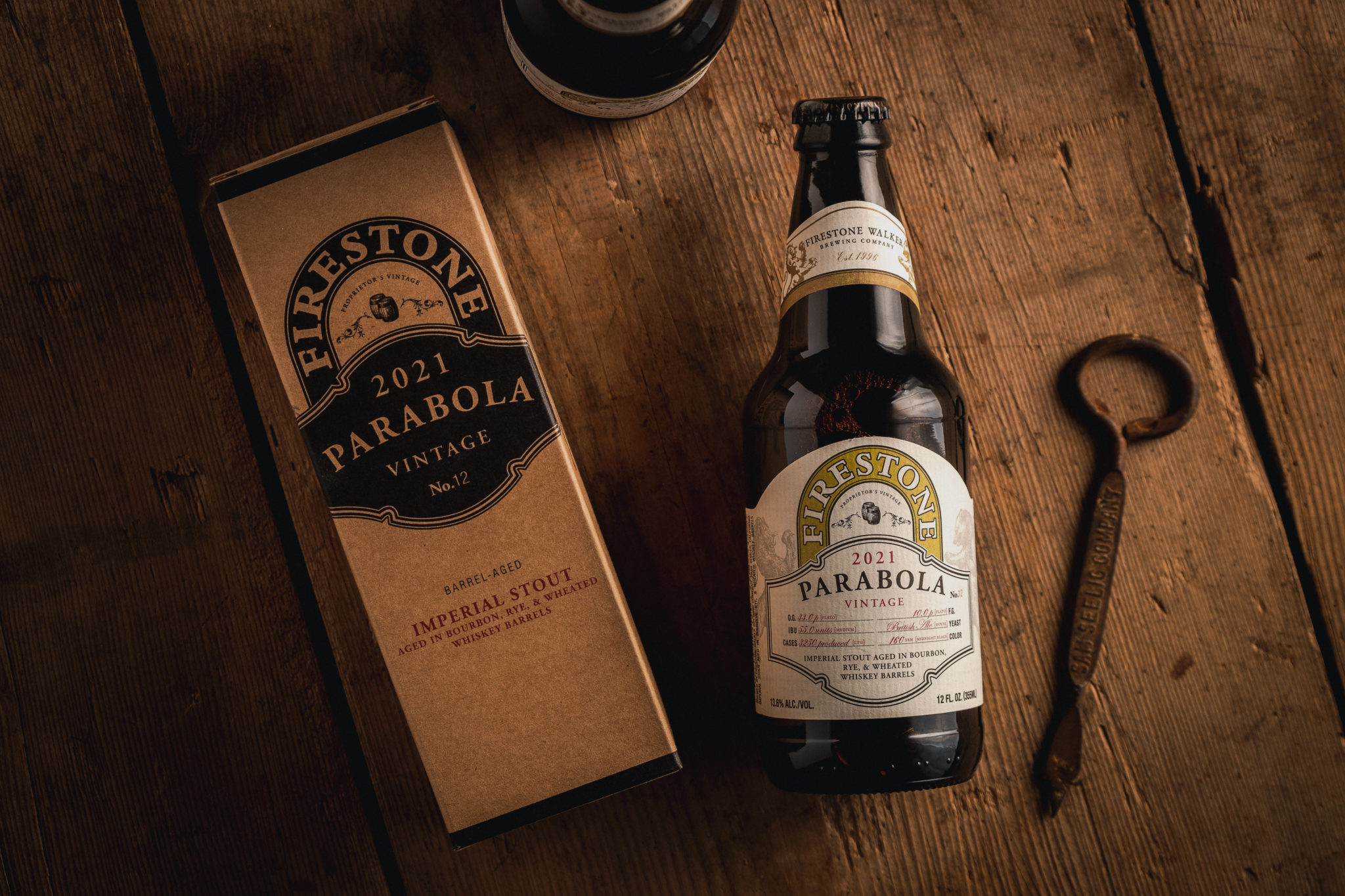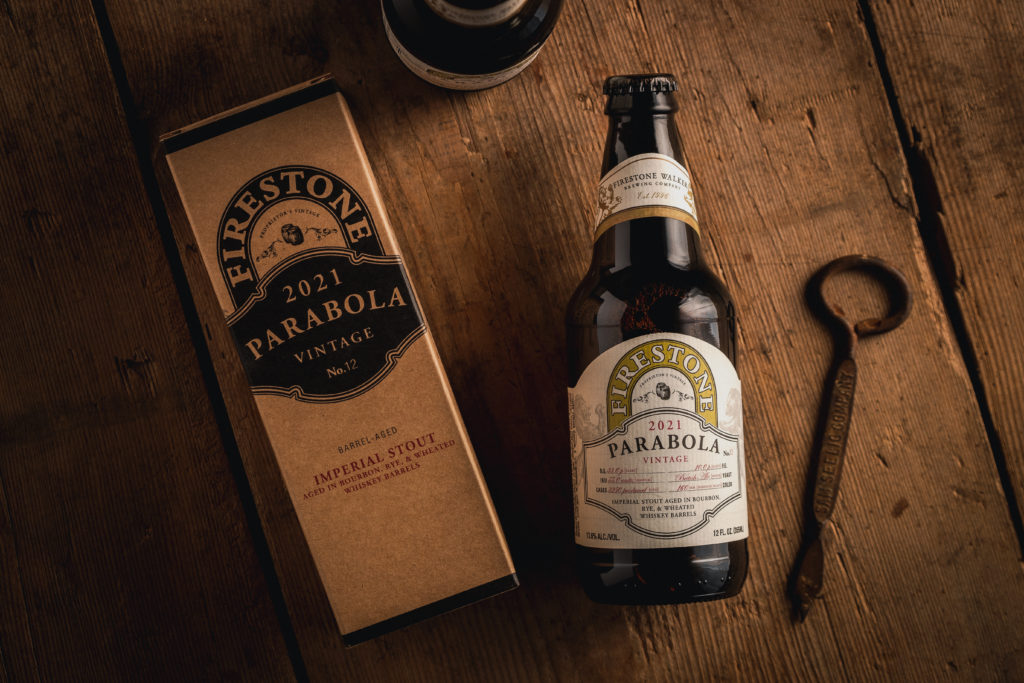 Parabola
This is the beer that drinkers continue to geek out over. Parabola is a bourbon barrel-aged imperial stout that is complex at the time of release and only continues to improve over years of aging. Annual releases of Parabola are frequently held on to by beer lovers for "vertical tastings." (side by side comparisons of different vintages e.g. 2021, 2020, 2019, etc.) Moreover, the base beer is sometimes riffed upon with additions like coconut and maple or the use of scotch barrels. Parabola will be harder to get your hands on than the previous two recommendations but it's well worth seeking out.
The Bottom Line
Even after 25 years, Walker and Firestone aren't content. They are constantly working on ways to innovate, to improve their product and the brewery itself. A recent innovation has been in the realm of sustainability.
"We launched our 9.7-acre solar array earlier this year, and a majority of our beer is now brewed with California sunshine," shares Walker. Additionally, Firestone Walker has been making strides with eliminating waste, conserving water, and recycling all packing materials.
And on the beer side, the Brewmaster's Reserve continues to be a venue for experimentation and engagement as Bryndilson hosts virtual tastings with members of the society. By revisiting vintages and putting out exciting, innovative beer, Bryndilson and the brew staff continue to push Firestone Walker's beer program forward.
"We have one of the most talented and passionate brewing teams in the industry," shares Walker. "They've never been more creative or innovative than they are now, and you'll see that in some of the beers we have coming out."
Looking forward, Walker is optimistic about craft beer's untapped potential. If folks like Firestone Walker continue to innovate, we can only go up.
"Beer has been a social lubricant for millennia, it will remain," Walker remarks. "The brewers and brands will change but the enduring premise of a low-alcohol refreshing beverage that is full of flavor, tradition and craft will remain."
This is a paid, sponsored post presented by Firestone Walker.
Liked this article? Sign up for our newsletter to get the best craft beer writing on the web delivered straight to your inbox.