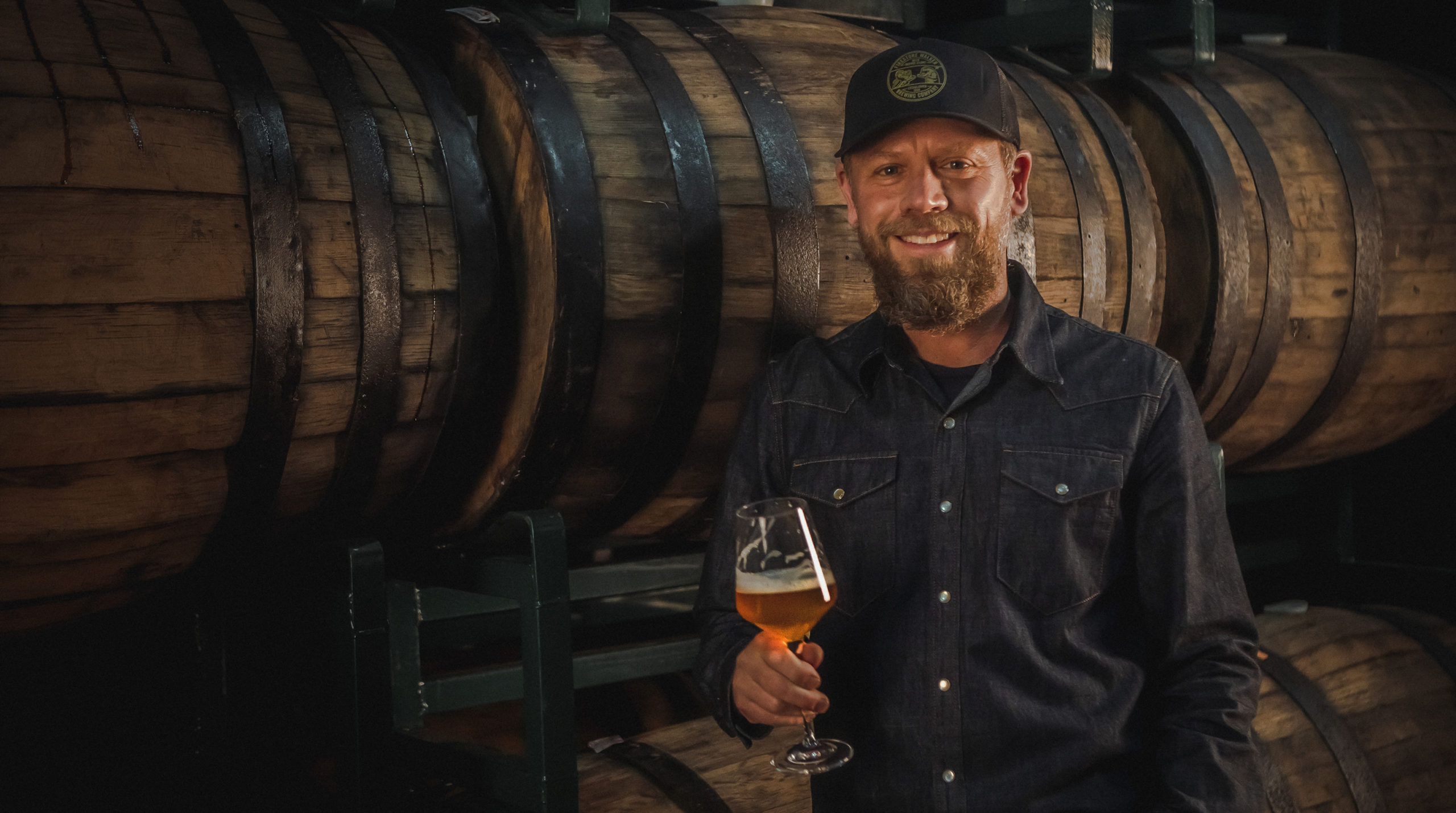 Photography courtesy of Firestone Walker
Bottle societies, or brewery membership clubs, are useful tools for new breweries. They give young breweries the chance to connect with their most passionate fans and earn some much-needed early capital. And, for more developed breweries, bottle societies are a great platform to showcase some creative and experimental offerings.
Some of our favorite breweries like Horus Aged Ales, Cellador Ales, and Floodland Brewing have made membership clubs core features of their business. It's clear that these programs can work.
But, it's not exactly common to see the bigger players dabble in the world of brewery membership clubs. So, we were intrigued when Firestone Walker Brewing Co., arguably one of the country's most prominent craft breweries, shared with us the launch of Brewmaster's Reserve, an exclusive membership club featuring limited small-batch releases.
Although Brewmaster's Reserve is limited to California residents, the news should be exciting for most craft beer fans. At this point, Firestone Walker is nearly a household name in craft beer. The brewery could rest on its laurels of widely distributed easy-drinking beer like Pivo Pils alongside the highly sought-after barrel-aged offerings. Instead, the brew team has invested in experimental, creative, small-batch offerings for a dedicated fan base. It can serve as a model for other breweries interested in catering to a select group of fans with unique beers.
What Exactly Is a Bottle Society?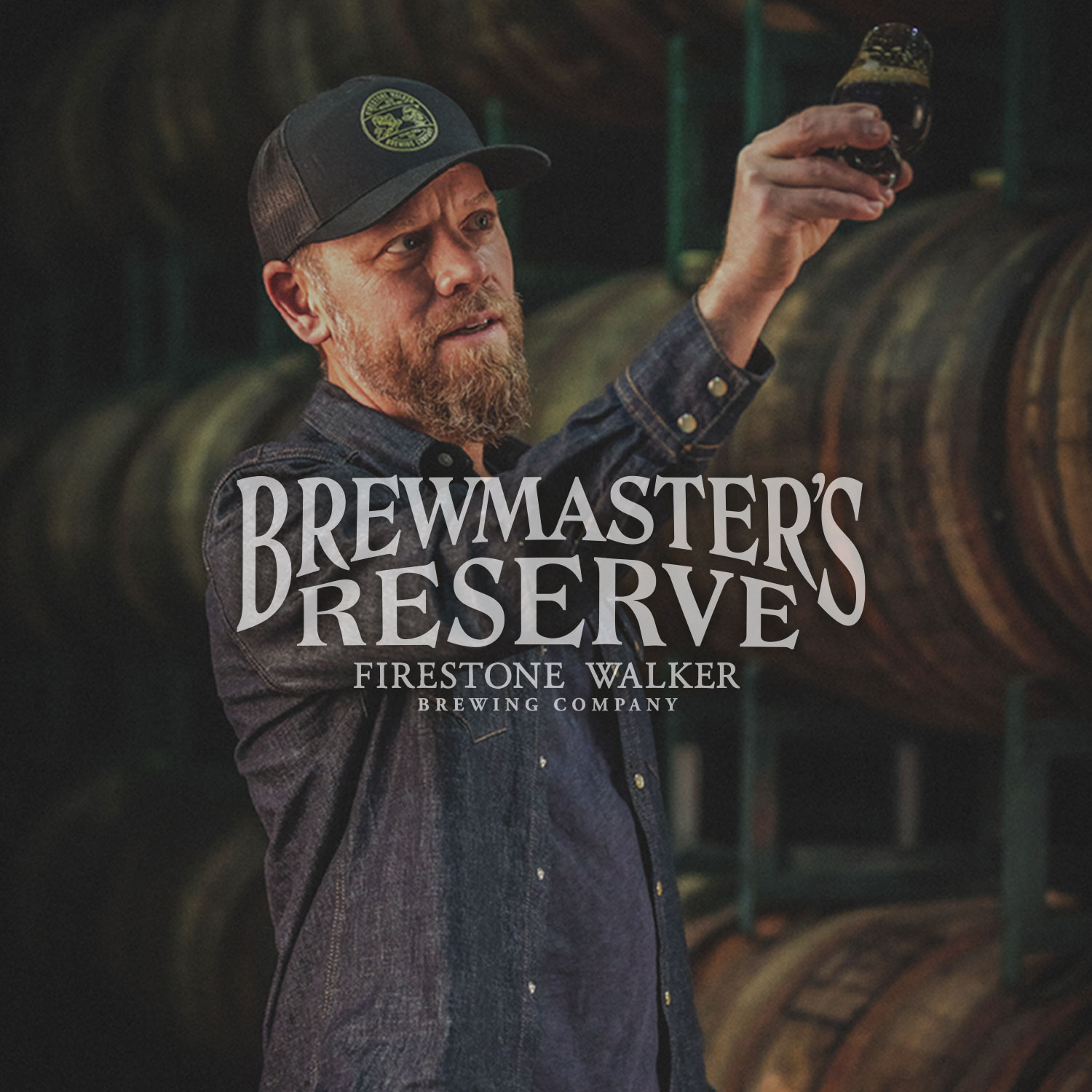 We alluded to it above, but a bottle society or brewery membership is a pretty flexible designation. In most cases, it's an annual club wherein fans of a particular brewery pay a membership fee and in return receive rare or limited offerings sporadically throughout the year. Often, it's coupled with discounts on merchandise and purchases made onsite.
The concept of a bottle society isn't novel. In fact, the wine industry is largely run on that practice. And, the model has been adopted by many newly opened breweries as a way to generate some cash to fuel further production. Plus, it helps breweries connect with their audience, using their fans as a focus group to test out new releases or sell exclusive merchandise.
And for beer drinkers, brewery memberships or clubs can offer access to innovative and exciting offerings. And, almost like a Kickstarter, you get to help fund your local brewery's future.
Many breweries run their own bottle societies but are friends at Oznr actually facilitate many of the memberships for some of the country's best breweries.
Why did Firestone Walker Start a Bottle Society?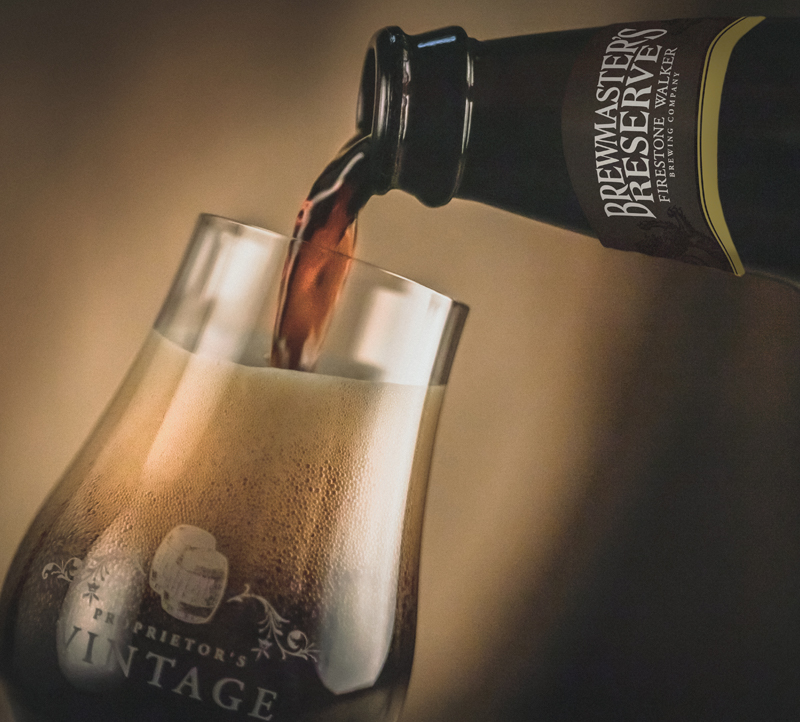 It's not exactly shocking that a large brewery might want to start a bottle society. As I've already mentioned, it can provide a significant cash flow and facilitate a strong consumer relationship. But, I was curious why a brewery like Firestone Walker would want to dedicate resources and time to a small-batch program.
"As we've grown, we've actually gotten smaller," shares Sean C. Weir on the brewery's marketing team. I think that quote accurately sums up the sentiment at the brewery.
Firestone Walker began as a barrel-fermented brewery. Small batch is part of the team's DNA. But, the brewery has significantly grown over the last decade or so resulting in national prominence and multiple accolades. Still, at heart, the brewing team cares deeply about experimentation and curation.
"Barrelworks is a pretty serious commitment," Brewmaster Matt Brynildson said of Firestone Walker's dedicated barrel program. "It's a standalone barrel-fermenting and -aging program. We've always wanted to grow that part of the program."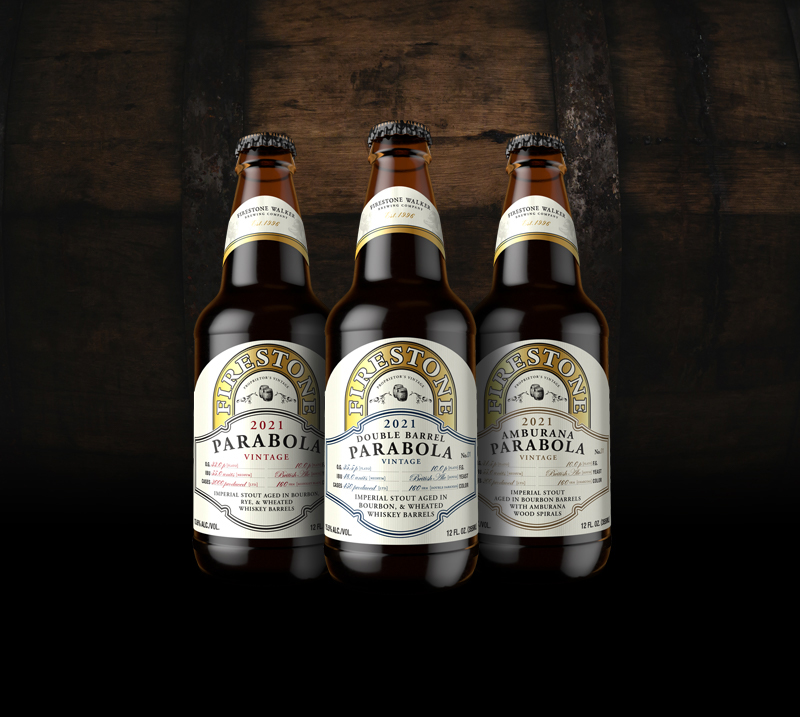 So, building a specific club highlighting the Barrelworks' successes makes sense. Brynildson had joked about the financial cost of maintaining this type of program, explaining that a bottle society might "justify some of the expenses." But he's right. Firestone Walker has already demonstrated its chops in the world of barrel-aged beers. But, if Brynildson and his team want to head into funkier, more experimental waters, the Brewmaster's Reserve can be a useful proof of concept. Brynildson expects to solicit feedback from some of the society's members. "It can serve as an incubator for new and exciting beer," he shares.
What's included in the Firestone Walker Brewmaster's Reserve?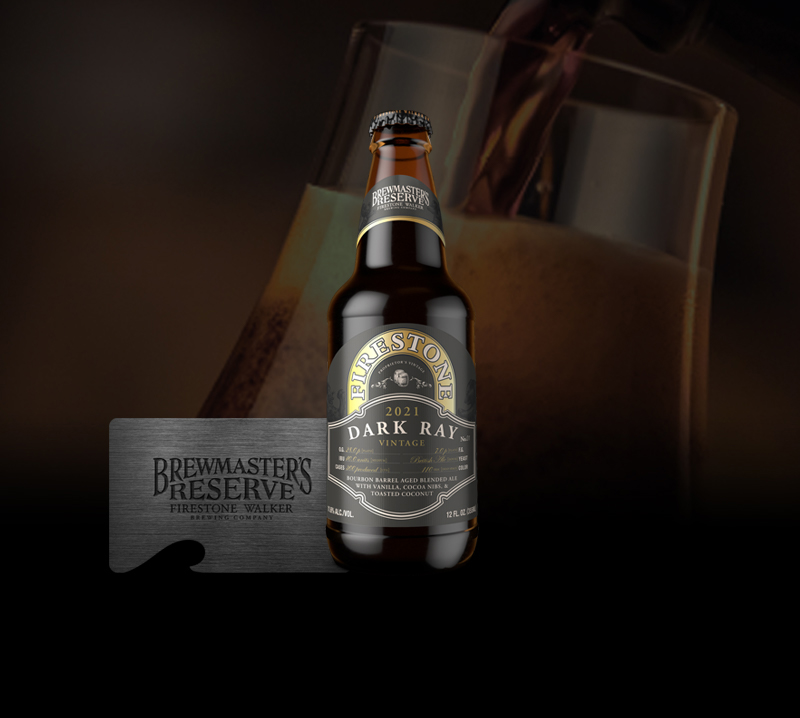 So, what can members expect from Firestone Walker's Brewmaster's Reserve?
For starters, Firestone Walker shared that membership would only be open to California residents and would be capped at 1,000 individuals. In the future, Firestone Walker would consider expanding the program.
Over the course of 2021, members will receive 8 curated collections delivered right to their door with a total of 27 beers, 14 of which will be exclusive to the club. Each collection will include a style-specific glass and members will receive a dedicated welcome box as well as a birthday gift.
Plus, members get discounts on merchandise and dine-in and take-out orders at Firestone Walker's locations. Plus, they'll have access to Firestone Walker's library beers and early access to newly released beers.
Ultimately, we're less impressed with the volume of beer included, than with the brewery's desire to create a curated experience. Whether it's a flashy beer label or a stunning taproom, we've long said that the best breweries consider the holistic experience of beer. And Brynildson explained that this was top of mind for his team.
Each collection of beer in Firestone Walker's Brewmaster's Reserve is thematic. It might be a series of different vintages or a lineup of beers tied to a season. Whatever the case, Brynildson aimed to tie each collection together.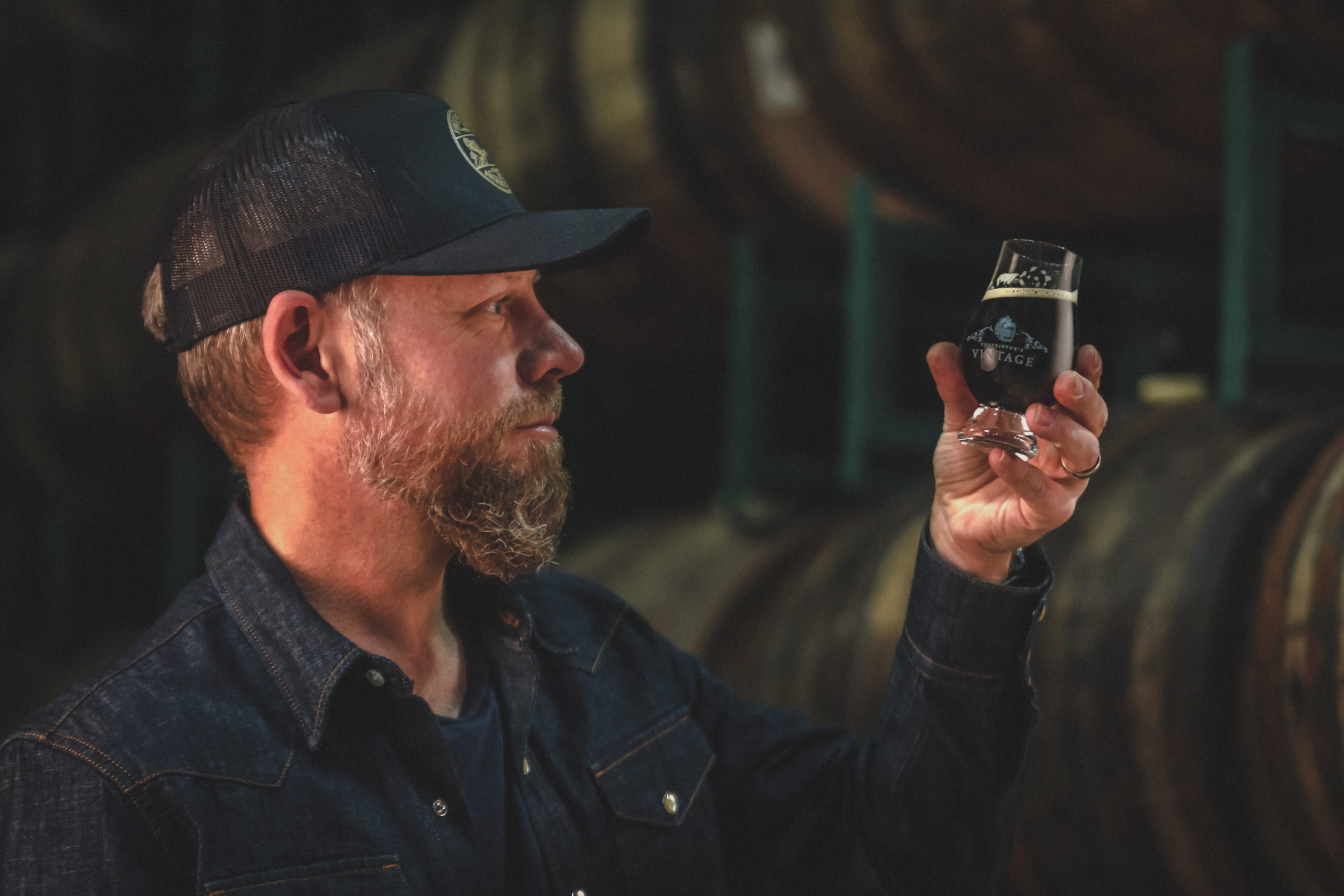 If there is an overarching theme at play, it's experimentation. Brynildson plans to include one-off collaborations with breweries like Jester King and Fonta Flora in the Brewmaster's Reserve. There will likely also be riffs on established offerings or completely new beers. Plus, Brynildson and his team will present each collection with virtual tastings and discussions.
Check out everything included in the Brewmaster's Reserve here.
The Bottom Line on Firestone Walker Brewmaster's Reserve
The Brewmaster's Reserve is not cheap. The final cost is $599 plus tax (shipping is included). It's a serious investment and, right off the bat, I'm sure folks will scoff at such a price tag.
But, we're impressed by Firestone Walker's efforts to offer true value beyond the beer itself. It's nothing that will shake the industry to its core, but the Brewmaster's Reserve is yet another example of a brewery willing to create a unique experience for its dedicated customers.
"Brewmaster's Reserve is our way of connecting with our most passionate fans and diving even deeper into beer culture," Brynildson said in Firestone Walker's press release announcing Brewmaster's Reserve.
While I can certainly understand someone's hesitation to invest in a program like the Brewmaster's Reserve (I'm not exactly in a financial position to spend $600 on beer), I genuinely think for those that can afford it, Firestone Walker's beer club is worth it.
Moreover, I'm hoping to see more examples of the brewer-led curated programs in the future. I'd love to see similar bottle societies from folks like Allagash or Revolution. These types of bottle societies help bridge the gap between brewer and consumer and offer a chance for further experimentation in craft beer.
Liked this article? Sign up for our newsletter to get the best craft beer writing on the web delivered straight to your inbox.