Photography by Matthew Lomanno
Editor's Note:
Catch Deciduous at The Birthday Party at Dancing Gnome on September 29.
Scroll through Deciduous Brewing's Instagram and you'll find sunny photos of sleek, simple 16 oz. cans and glasses full of murky IPAs and bright red fruited sours. For craft beer fans, this is a familiar sight. Located in Newmarket, New Hampshire, Deciduous is situated between three powerhouses in NE IPAs: Maine, Vermont, and Massachusetts.
Co-founder and brewer Frank Zagami has built Deciduous around beers he enjoys drinking — namely juicy IPAs and fruited sours. Alongside breweries like Garrison City, Zagami has been producing some of the state's best beer. We chatted with Zagami about the state of hazy IPAs and his ideal taproom.
John Paradiso: Do you have any travel hacks?
Frank Zagami: I always travel Southwest. Two free bags equals one bag for clothes and one bag for beer.
JP: Any horror stories from your time at the brewery?
FZ: One time, on a brew day, I had hop matter shooting across our brewery at about 50 miles per hour. I don't want that to happen again.
JP: What are your thoughts on the state of hazy IPAs in the industry?
FZ: People love to drink them. We love to drink them. So we brew them for our people and for ourselves. We embrace change and continue to evolve as we brew these new styles of beers.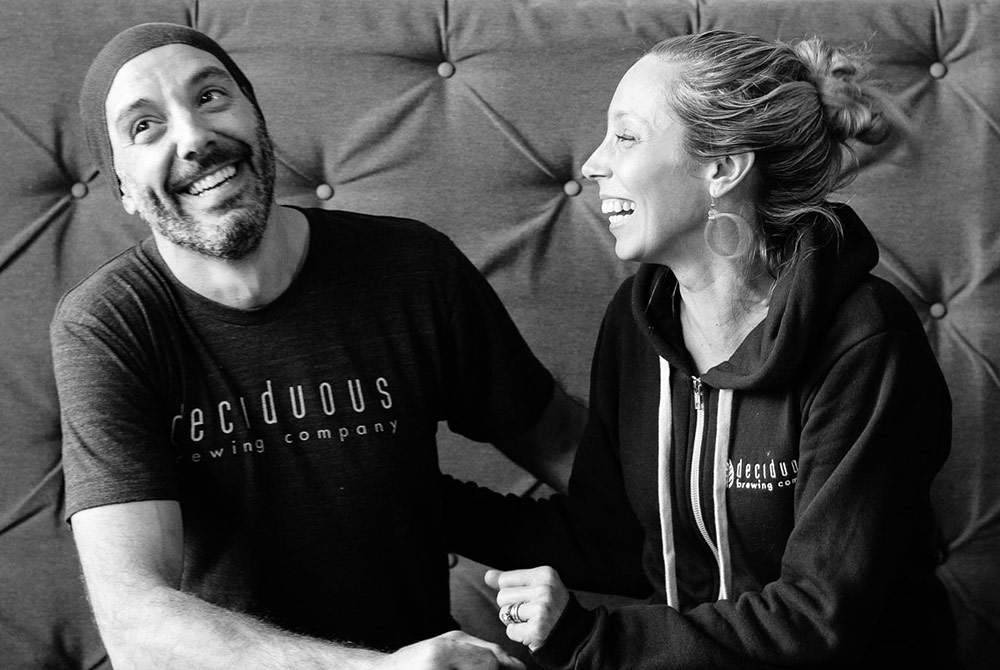 JP: What is your favorite beer to drink now?
FZ:
Definitely Allagash Hoppy Table Beer. It is light, refreshing, and always on point.
JP: Describe your ideal taproom.
FZ: Open minds, smiling faces, laughter, and people just enjoying the flowing beer. Also, no phones!
JP: Give us a few songs to add to an all-star bottle share playlist.
FZ: Tom Petty – The Waiting
Bob Seger – You'll Accomp'ny
Eric Clapton – Lay Down Sally
Liked this article? Sign up for our newsletter to get the best craft beer writing on the web delivered straight to your inbox.