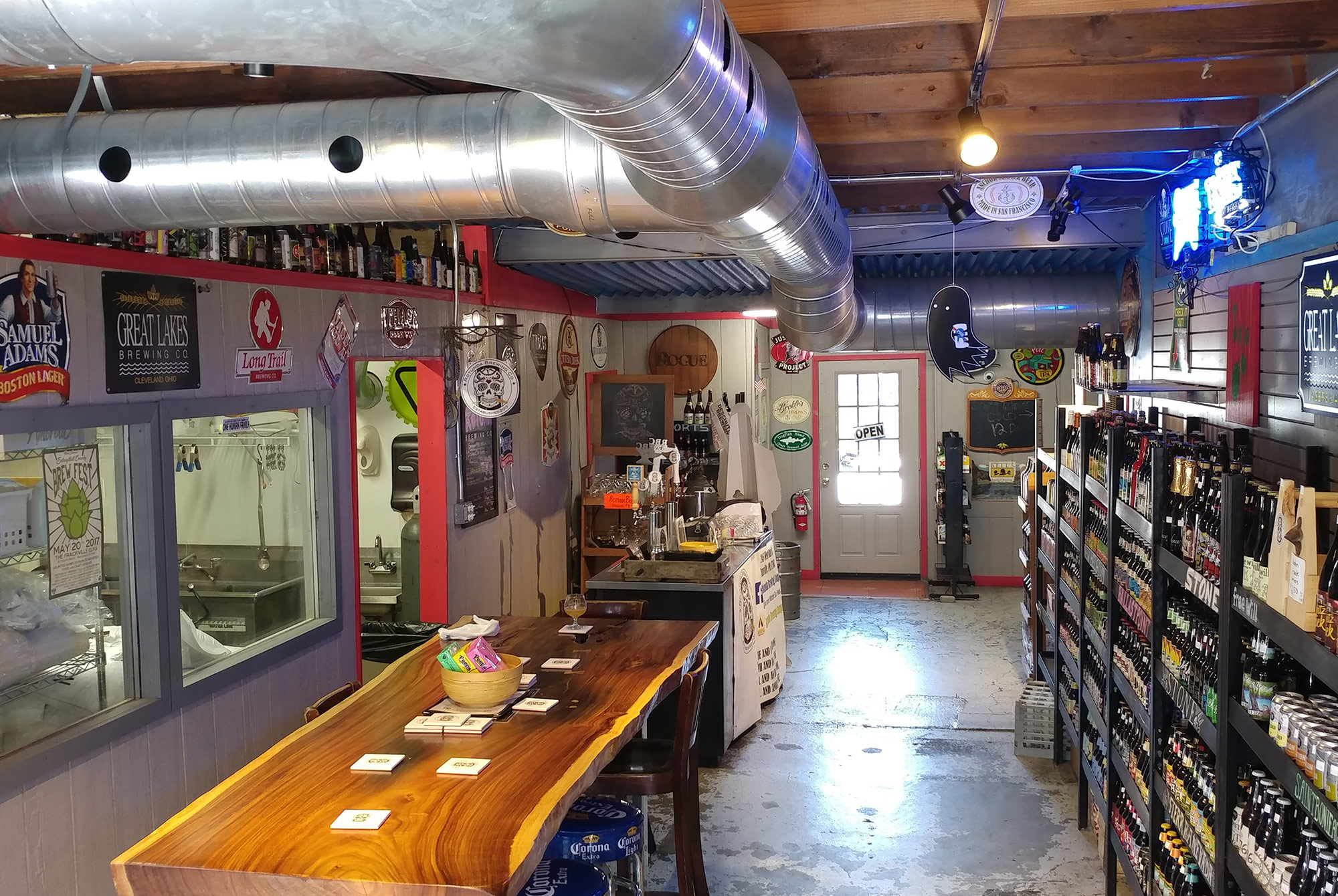 Eric Stubbs joined Rotunda Brewing after he and his dad tried out homebrewing in their garage. As part of his job interview, he handed the Rotunda team his wheat Double IPA, which was pretty young and hazy, and was worried they'd reject him for offering them a hazy beer.
Now, Stubbs is the head brewer of the Annville, PA brewpub, which is attached to Batdorf Restaurant. Rotunda offers a slew of hoppy beers, often with mind-blowing hues similar in color to Jolly Ranchers, like the bright purple Triple IPL collab with Abomination Brewing.
We caught up with Stubbs to talk about his travel hacks, unusual habits, and the state of hazy beers.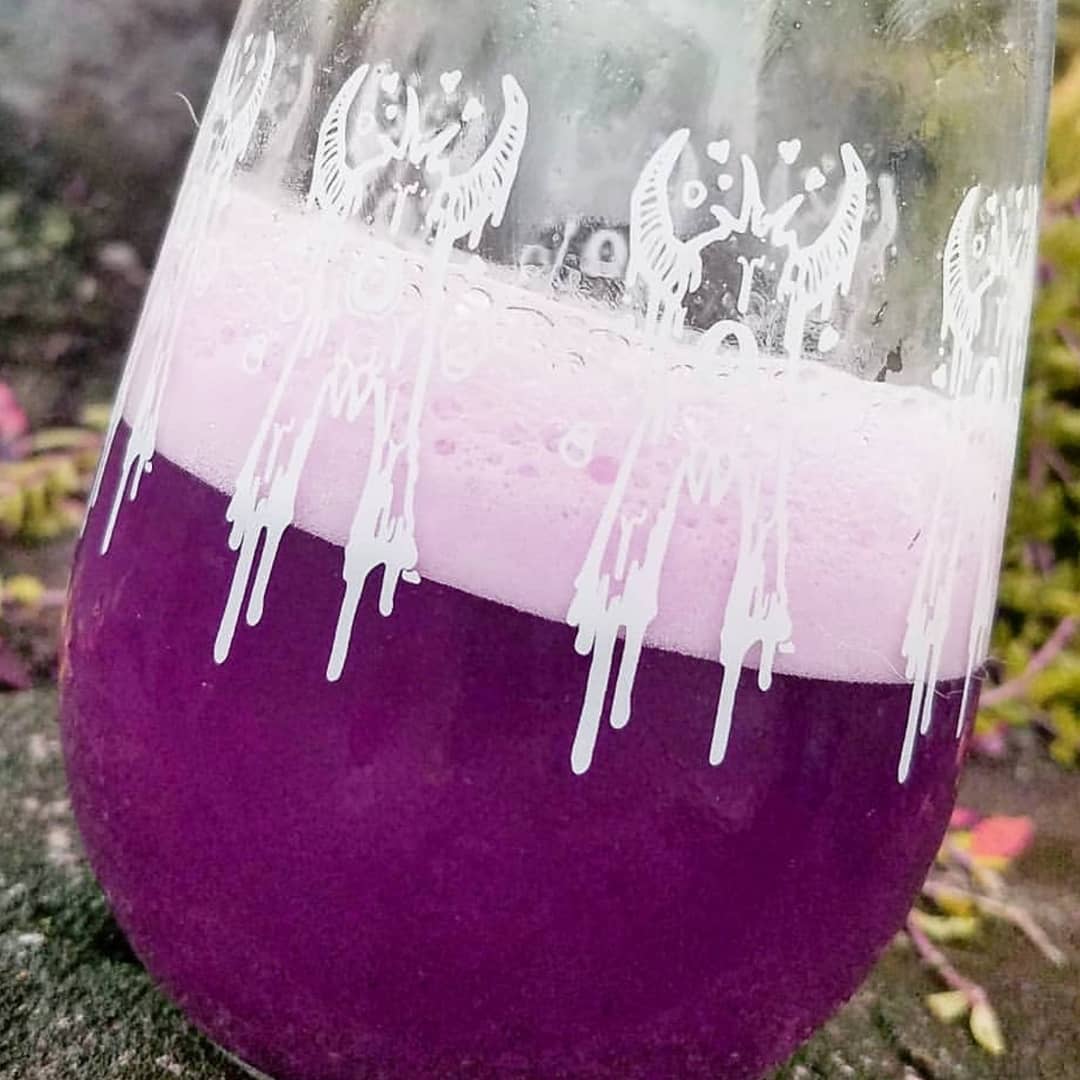 John Paradiso: How'd you get your start in the brewing industry?
Eric Stubbs: I started extract brewing in my kitchen with my dad. We did everything wrong, but we were still proud of our product. We eventually upgraded to all grain, and the kitchen was no longer big enough, so we moved to the garage. We would brew every other weekend, and loved opening the doors for our neighbors to come try our product. We drastically reduced brewing right before my son was born, but we decided to experiment with a wheat DIPA, and we really loved how it came out. At the same time, Rotunda Brewing Company lost their brewer and they called me for an interview. The wheat DIPA was still pretty young, and quite hazy, but I dropped it off anyway. The owners loved the beer, hired me, and the rest is history. That wheat DIPA became our house beer, Annville IPA.
JP: Do you have any unusual habits?
ES: Reading Untappd while listening to Taylor Swift's "Mean".
JP: What's an absurd thing that you love?
ES: My wife.
JP: Do you have any travel hacks?
ES: A good friend once told me to always travel with a pair of socks. He explained that you never know when you may have to go to the bathroom, and "with a pair of socks, you'll at least be able to wipe your ass." I guess packing toilet paper would also work.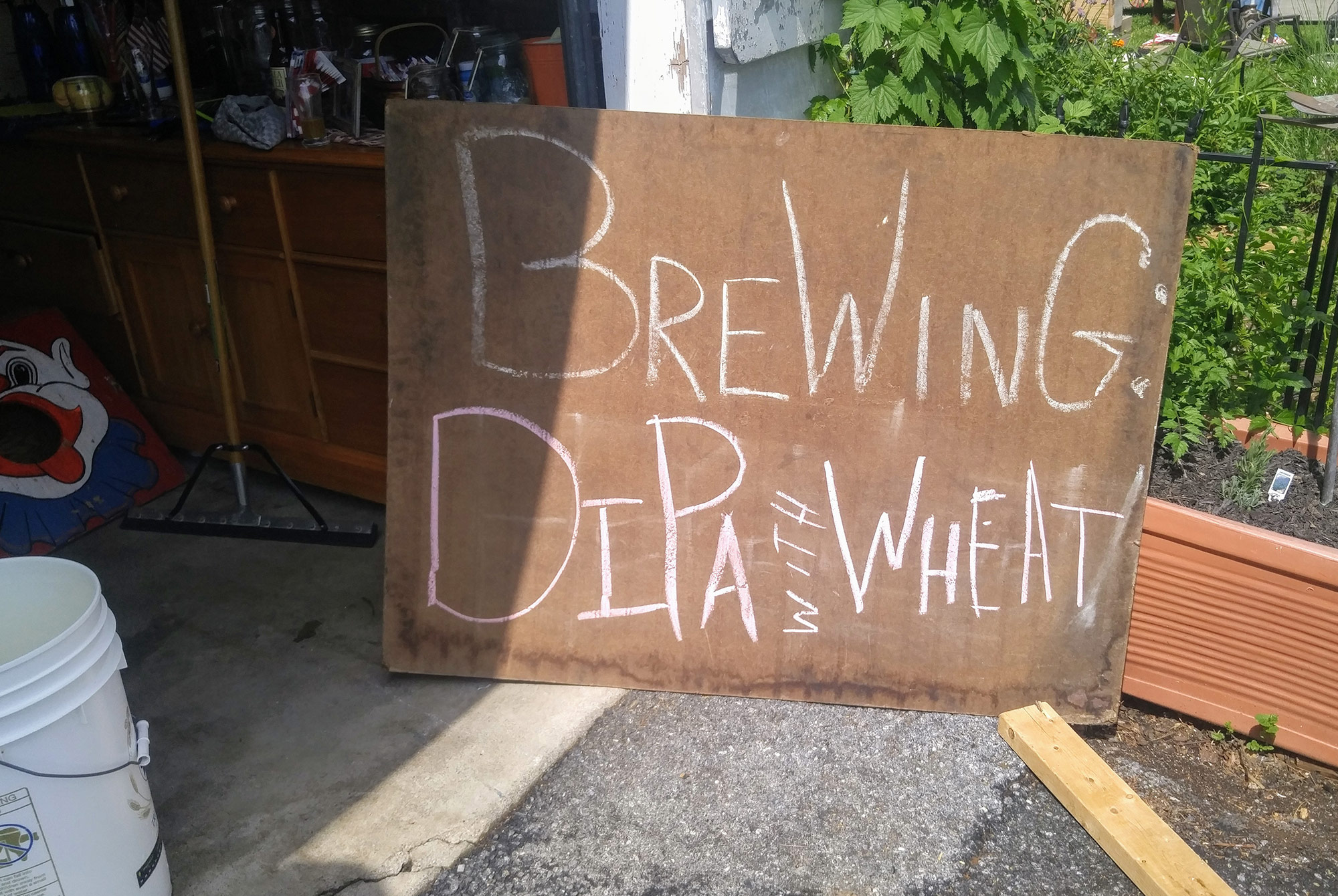 JP: Any horror stories from your time at the brewery?
ES: Recently, I was cleaning out a clogged fermenter. I broke the clog by forcing water through the drain valve, back into the fermenter. When I removed the hose that forced the water in, I opened the tri-clamp on the wrong side of the butterfly valve. Needless to say, I was covered head to toe with yeast and hops.
JP: What are your thoughts on the state of hazy IPAs in the industry?
ES:
When I dropped off the beer sample for my job interview with RBC, it was quite hazy. At the time, I didn't know it was trendy. Even though I thought it tasted good, I was concerned that they might not like it because of its appearance. I was thrilled that they asked me to make it their "house" IPA, and I've brewed a lot of hazy brews since then.
JP: What's your favorite beer to drink now?
ES: Any local brew from my neighborhood bottle shop.
JP: Tell me about a time you grew as a person.
ES: Easy. The day my son, Avery, was born.
JP: Give us a few songs to add to an all-star bottle share playlist.
ES: "Lunatic Fringe," Red Rider
"Juicy," Notorious B.I.G
"Live is Life," Opus
Liked this article? Sign up for our newsletter to get the best craft beer writing on the web delivered straight to your inbox.