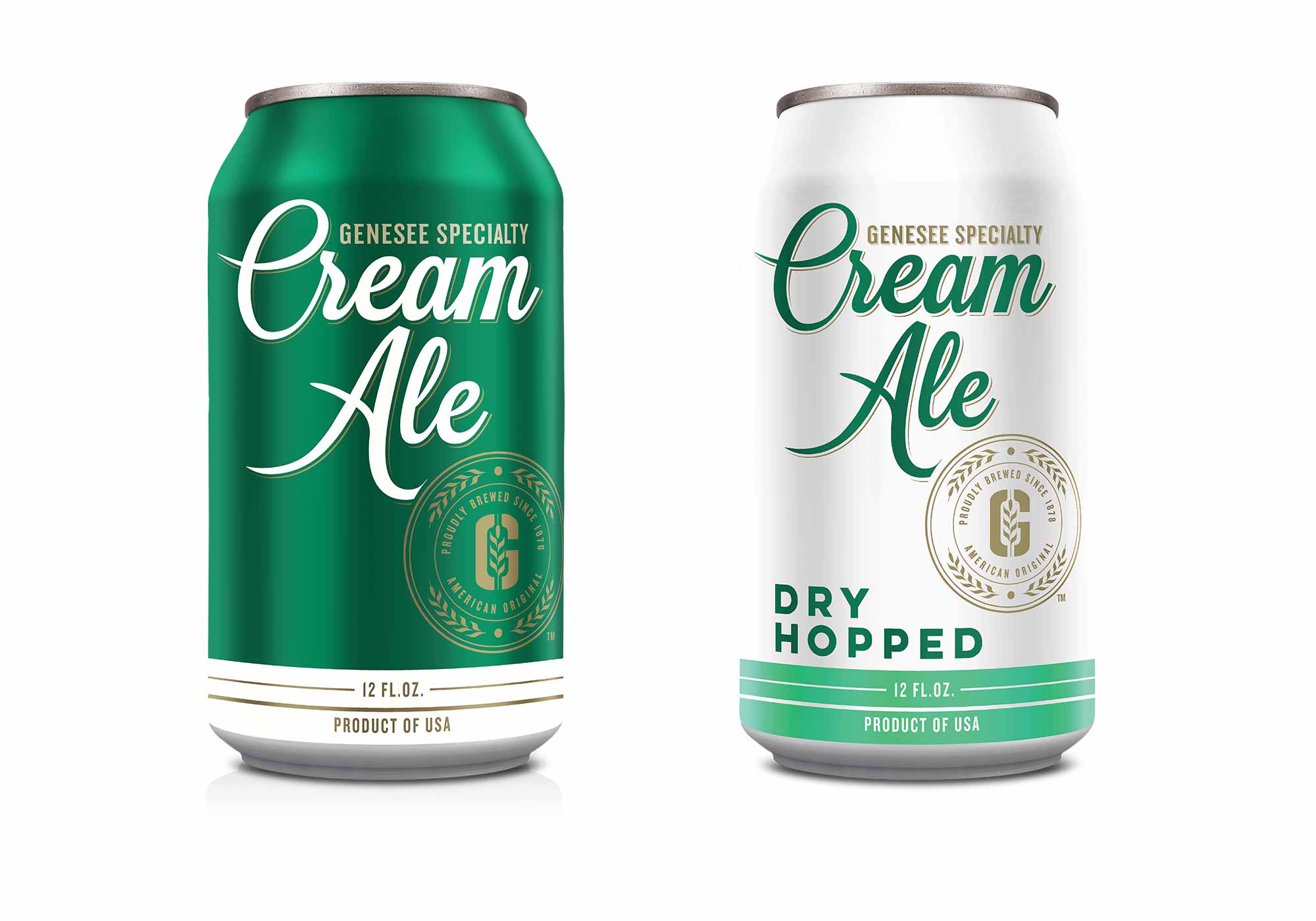 Photography courtesy of Genesee Brewery
Given their experimental nature, some American beer styles are difficult to categorize. For instance, many modern IPAs blur the lines between styles, leaving even the most competent brewers scratching their heads when it comes to categorization. But even some older styles give brewers trouble: the Cream Ale can be brewed with either Ale or Lager yeast, and has less restrictive brewing parameters when it comes to hops and malts used. But if one Cream Ale has come to represent the style, it's Genesee Cream Ale, made by The Genesee Brewing Company in Rochester, New York.
Also known as "Genny [pronounced Jenny] Cream" or just "Genesee," Genesee Cream Ale was first brewed in the 1960s under the tagline "smooth like a lager and crisp like an ale." Over the last sixty years, the beer has won numerous awards and developed a cult-like following for its distinguished taste, history, and regionality.
Matt Ozelius, Chain Account Manager at Jack's Abby Brewing, says, "There's always going to be an affinity for beers that feel like hometown heroes, especially coming from tougher regions of the country. The same way that there is a 'drink local' feel in craft beer, there's a sense of David and Goliath for macro beers as well, and Genny Cream Ale felt like the little guy when I started drinking it 20 years ago. It was 'Gansett pounder cans and Genny 30 racks taking on the 'big guys' in my cheap drinking heart."
Genesee Brand Director, Inga Grote-Ebbs, echoes Ozelius' sentiments, saying, "When Genesee Cream Ale was first released in 1960, it quickly became popular, especially with younger drinkers who were looking for something new and different. While it became a bestseller across the US, the states that drove a lot of the volume were New York, Pennsylvania, and Ohio, which still comprise the bulk of Genesee's sales today. I assume its affordability and drinkability helped its popularity across the Rust Belt."
The History of Genesee Cream Ale
The Genesee Brewing Company, based in Rochester, New York, is one of the largest and oldest continually operating breweries in the United States. It dates back to 1878, when Matthius Kondolf purchased Reisky & Skies Brewery and changed the name to The Genesee Brewery, after the Genesee River. Kondolf, a wealthy entrepreneur, actually worked at his father's German brewery in Rochester during his youth.
In 1916, the company hired Louise A. Wehle — then the youngest brewmaster in New York State. In 1932, after Prohibition, Wehle purchased the company from his former employer. Wehle set up a vast distribution throughout Northeastern states, and, later, in the Midwest, developing a large following of young drinkers excited about Genesee's products.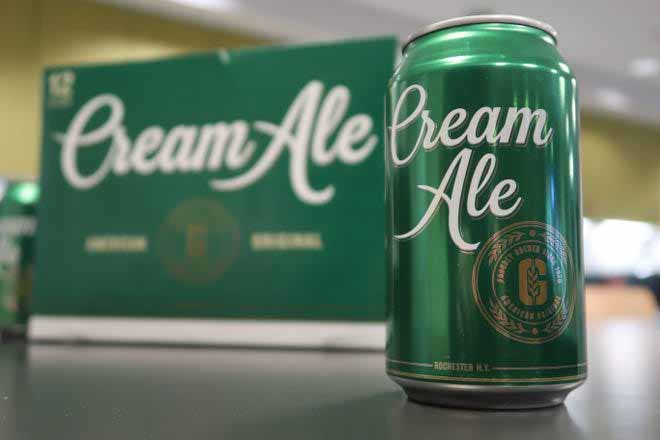 It took another thirty years before Clarence Geminn, a brewer at Genesee, created Genesee Cream Ale by trying to find a middle ground between two other Genesee offerings: a dry ale and a heavier beer named 12 Horse Ale. Though Cream Ale existed prior to 1960, Geminn's recipe popularized the style, quickly becoming one third of Genesee's million barrel annual output — which, at the time, neared 1 million barrels.
Genesee Brewery Historian Paul Constantine says, "Cream Ale has had many heydays, and might be experiencing one now. But between 1978 and 1984 or so, Genesee Cream Ale became the biggest selling domestically produced ale in the U.S. We don't have a ton of numbers from production back then, but as far as we can tell, those were the glory days. Then again, Genesee Cream Ale did win ten medals from 1987 to 2005 at the Great American Beer Festival, and our beloved beer continues to tap into a loyal and growing fanbase every year."
Most recently, Genesee even started doing collaborations with well-known craft breweries. In 2019, Genesee collaborated with New York's Other Half Brewing on "Genesee Dream Ale". This 20 barrel batch of beer took the classic recipe of Genesee and powered it with Other Half's notable "Dream" and "Daydream" IPAs, creating a version for both purists and hop heads alike. On the release day, the line stretched across the Pont de Rennes bridge over the Genesee River. Selling out within the morning, the 4.6% oat cream ale was packaged in 16oz cans, bearing Genesee's classic green label with an Other Half twist.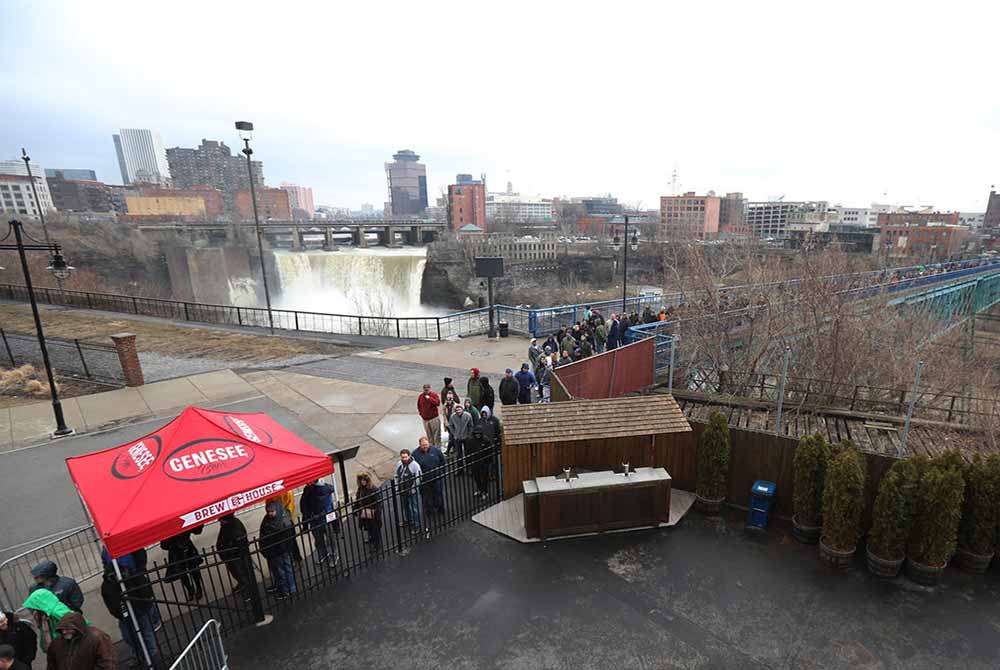 The Distinctive Can of the Genesee Cream Ale
Since the 1960s, Genny Cream Ale has gone through many package design iterations, but one constant has been the use of a dark green color on the can. In 2002, a rebrand won the "Best New Package Design" award at The World Beer Cup. That same year, Genny Cream Ale received a gold medal for "American Lager/Ale or Cream Ale". Fifteen years later, an all green can was revealed, helping the beer stand out on the shelves. The distinctive and recognizable color is both a bit loud and a nod to more vintage motifs.
Heather Mojer, Managing Partner and Beverage Director at State Park in Cambridge, Massachusetts, admires the "retro branding" and believes affordability is also what makes this beverage attractive to guests.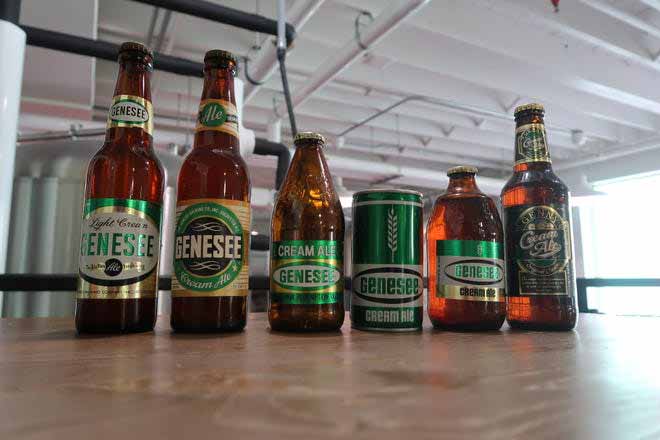 "Everybody has a Genny story," says Grote-Ebbs, Genesee Brand Director. "Cream Ale brings back so many memories from drinkers about college parties, sneaking a beer from their dad's or uncle's fridge. Fans willingly share these and I love hearing about the generational aspect of our beers."
Genesee Cream Ale: A Truly American Beer
With such a rich history, Genesee Cream Ale lends itself to pairings with quintessential American past times. Food and Beverage writer Stephanie Gravales, shares, "I learned about Genesee when I moved to the Massachusetts border, only minutes from New York. I was in my 20's, before I was a writer, and really before I got interested in beer. Genesee was the beer for backyard parties and sitting around the campfire."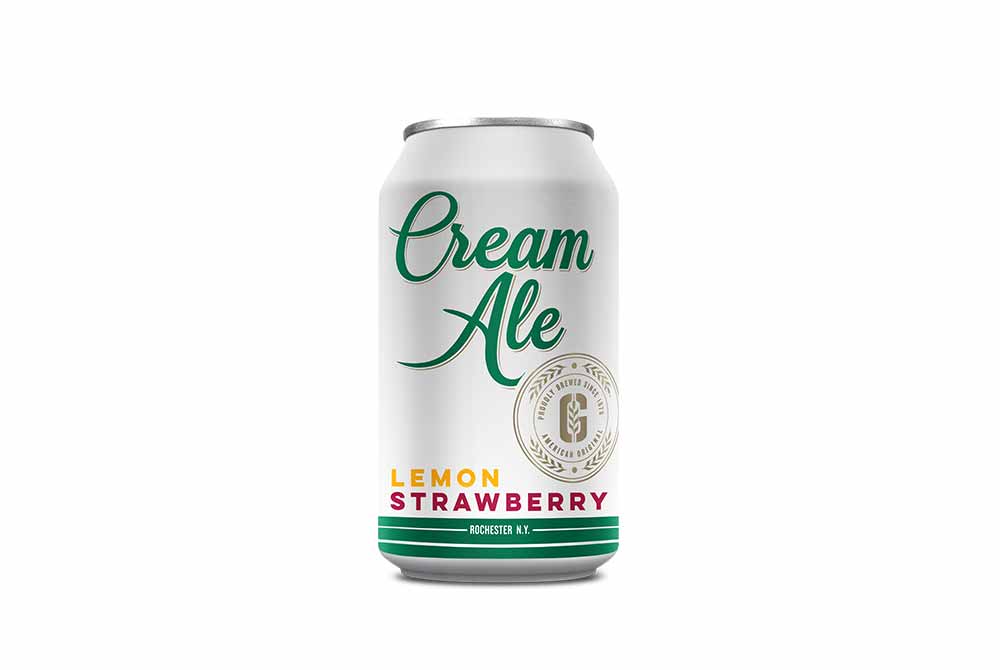 As for the barbecue, Ozelius notes, "Cream Ales in general are so crisp and clean, but usually have a little bit of that sweetness that doesn't feel artificial. It's a nice little sweetness that works well with hearty food, gamey meats, and sharp cheddar cheese on a burger,"
Whether at the bar, grilling, or hanging out by a fire, this "lawnmower beer" remains a trusted brand for many fans.
"Especially over the past year, we have noticed that there is a resurgence in trusted brands, and that is one thing our fans can 100% count on," says Constantine. "Consistency of high quality, great tasting Cream Ale, made the same way at the same brewery for over sixty years… The style is definitely making a comeback and as the OG of Cream Ale, we're really proud to be part of it."