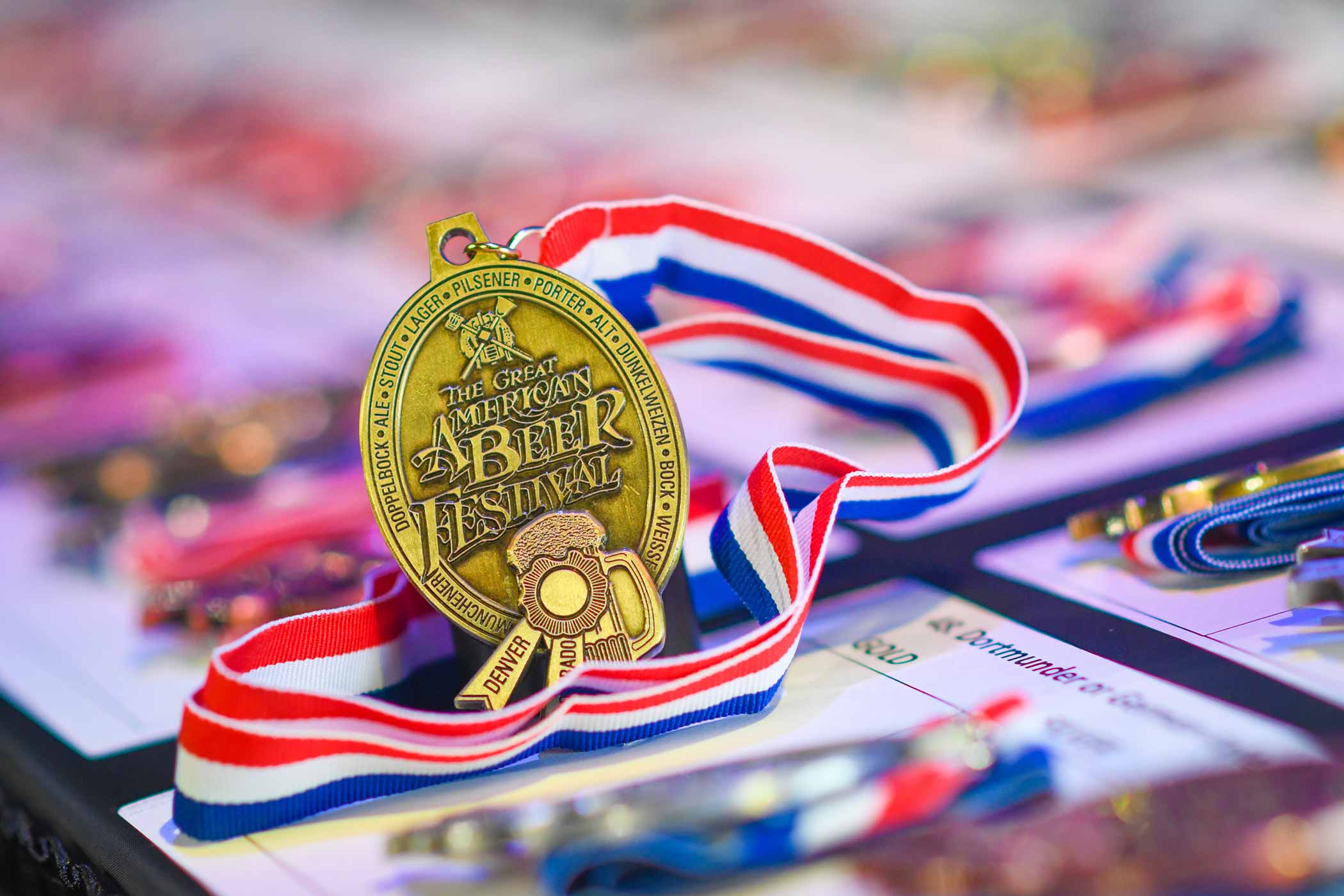 Photography courtesy of the Brewers Association
The Great American Beer Festival (GABF) is back baby! For the first time in two years the country's largest and most well-respected beer festival returned in-person to the Colorado Convention Center in Denver.
"You could feel the building vibrating with excitement," says Ann Obenchain, marketing and communications director for the Brewers Association. "People were so eager to get in; they were saying they've been waiting three years to get back in here!"
And while we literally drank and ate our way all around Denver in an epic four days, and swooned on the conference floor (literally ducking and diving around the 40,000 attendees across the weekend) tasting beer from over 500 breweries across the country, we practically stumbled over ourselves (no, not literally) to take a seat in the revered Bellco Theater for the thirty-sixth edition of the storied Great American Beer Festival awards ceremony.
Great American Beer Festival 2022 Awards Ceremony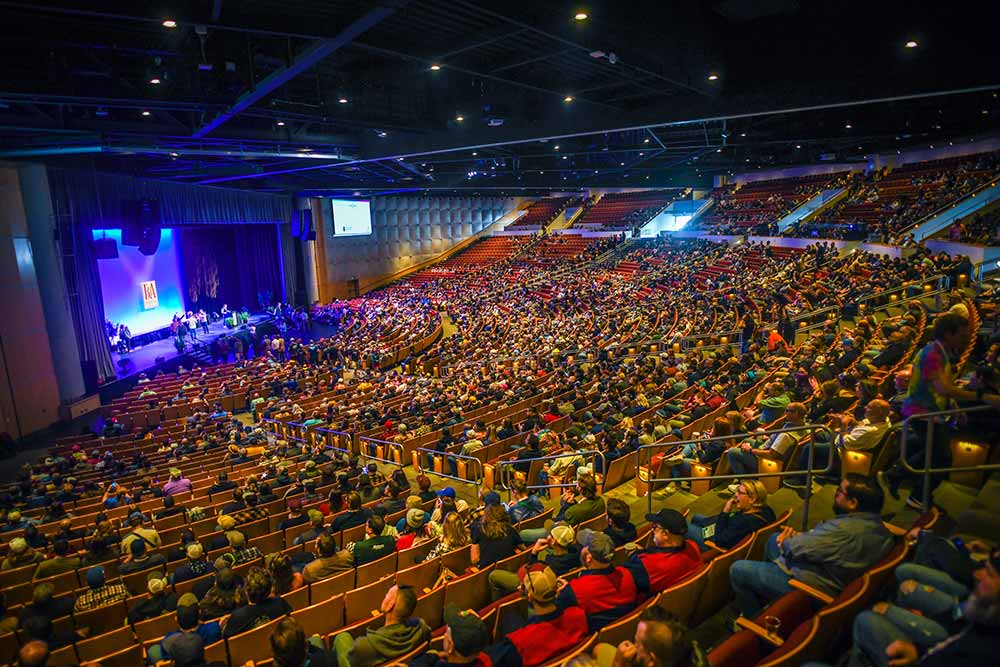 Undoubtedly, the awards ceremony has become a tried-and-true tradition. Breweries sit in the red auditorium chairs holding their breath, feeling the shiver of anticipation in suspended space and time as they wait for the announcements to start rolling in.
"You're always a little giddy waiting," says Max Jones, head brewer at Bottle Logic Brewing in Anaheim, CA, who entered several beers into the competition. "We're anxious and excited."
But this year seemed just a bit more special.
"It's just rad to see people jump right back into it," says Bottle Logic's Creative Director Lindsay Langton. "Beer is such a community anchor. It was a weird couple of pandemic years but to me a third spot for people to come to see support throughout two-plus years of wackiness is super heartening and I'm sure everyone here is feeling that same graciousness."
For instance, perhaps the loudest cheers of the morning erupted after Denver-based Our Mutual Friend (OMF) won a gold in the Brett Beer category for Trystero, a 6.6% ABV Brett Saison. They also picked up a silver in the Mixed-Culture Brett Beer category for Biere Ovale.
Breweries from all over showed their support for one of the most revered and respected breweries in Denver.
"Being recognized for the hard work and dedication by our brewers to achieve the highest quality in every step of the creation of our beers gives us the encouragement of knowing we are on the right path," says OMF Managing Partner and Co-Owner Brandon Proff. "It also reminds us that it is not the end of the journey. We have a lot to learn and appreciate about the art of making beer, and that is incredibly exciting."
And Bottle Logic?
They certainly high-fived each other when they landed a gold in the Wood- And Barrel-Aged Strong Beer category for Flesh to Stone, a peach brandy barrel-aged barleywine. "It's fantastic," says Jones. "The peach brandy barrels impart a peach character on this beer which meshes so well with the sweetness of the English barleywine style. Plus it has a nice subtle, oaky character."
But sitting right in front of them, I actually heard them shout louder and longer when their California brewery friends picked up their own awards.
For instance, North Park Beer Co. in San Diego, CA, which won a gold in the English India Pale Ale or New Zealand India Pale Ale category for NZ-Fu!, a silver in the Juicy or Hazy Imperial Pale Ale category and a bronze in the Imperial India Pale Ale category. And perhaps most respectively, their Hop-Fu!! nabbed a bronze in the most competitive category in the entire competition—American Style India Pale Ale, which had an incredible 423 entries.
Oh and I almost forgot…they also won a 2022 Brewery of the Year award for breweries making 2,001-5,000 barrels. In total, North Park racked up the most awards out of any brewery in the competition.
It's that camaraderie and convivial spirit that reminds us what we've all been missing these past couple years.
"It's good to celebrate with friends," says David Lin, chairman and founder of Comrade Brewing Co. in Denver, CO. "Even if you don't win any medals, to watch your friends win that's really great too. We're always happy about that."
But don't worry Comrade won pretty big this year, placing first in the American Style India Pale Ale category for their More Dodge Less RAM. 
Great American Beer Festival 2022 Awards Ceremony by the Numbers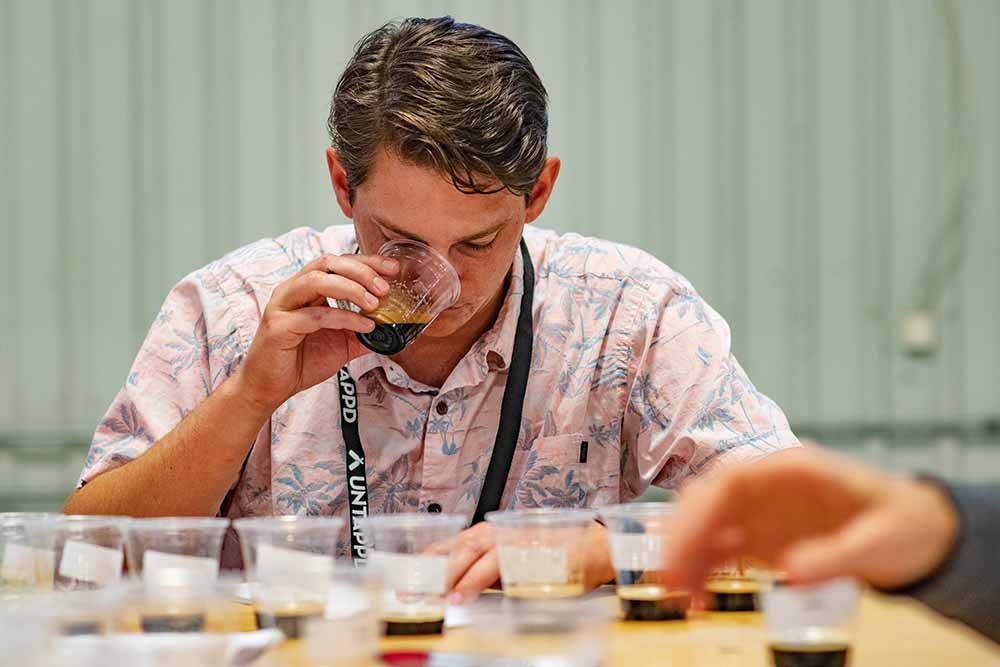 Overall, during the thirty-sixth edition of the storied competition, the BA awarded 300 total medals, including 3 Pro-Am and 3 Collaboration medals to 268 breweries.
Incredibly, across nine days, 235 beer experts judged 9,904 beers in 177 beer styles from 2,154 breweries across all fifty states, plus Washington D.C. and Puerto Rico.
The largest competition to date even attracted a fair amount of new entrants with 301 breweries throwing their beers into the proverbial ring for the first time.
​​"Each year the Great American Beer Festival showcases the best that American brewers have to offer," said Chris Williams, competition director, Great American Beer Festival. "With 9,904 entries, this year's competition was the most competitive to date. Congratulations to all the winners who truly demonstrated why the U.S. is the best brewing nation in the world."
A Quick Glance at the Winners of the 2022 Great American Beer Festival Awards Ceremony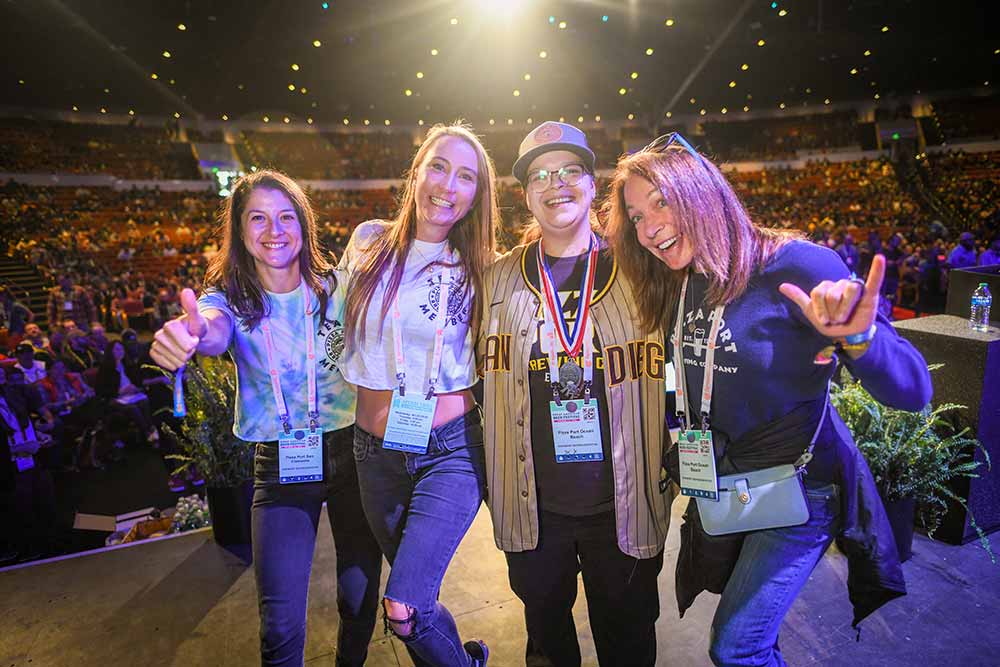 Here are the winners in the top five most-entered categories.
You can find the entire list of 2022 winners here.
American Style India Pale Ale (423 entries) – Sponsored by Micro Matic
GOLD: More Dodge Less RAM | Comrade Brewing Co. | Denver, CO
SILVER: Dankster Squad | Riip Beer Co. | Huntington Beach, CA
BRONZE: Hop-Fu! | North Park Beer Co. | San Diego, CA
Juicy or Hazy India Pale Ale (375 entries) – Sponsored by Antigo Zeon
GOLD: Anhyzer Kush | Flatland Brewing Co. | Elk Grove, CA
SILVER: IPO IPA | White Rock Alehouse & Brewery | Dallas, TX
BRONZE: RAD AF | City Barrel Brewing Co. | Kansas City, MO
German-Style Pilsener (233 entries)
GOLD: Industry | The Austin Beer Garden Brewing Co. | Austin, TX
SILVER: Pils | Von Ebert Brewing – Pearl | Portland, OR
BRONZE: German Pilsner | Shred Monk Brewery and Coffeehouse | Bozeman, MT
German Wheat Ale (209 entries)
GOLD: Alpenglow | Fat Head's Brewery & Saloon | North Central, OH
SILVER: Kristal Weizen | Bearded Tang Brewing | Stanton, CA
BRONZE: Wild Pitch | SandLot Brewery | Denver, CO
German-Style Maerzen (207 entries)
GOLD: Oktoberfest | Mighty Squirrel Brewing Co. | Waltham, MA
SILVER: Docktoberfest | Dry Dock Brewing Co. – North Dock | Aurora, CO
BRONZE: Great Dane Oktoberfest | Great Dane Pub and Brewing Co. – Downtown | Madison, WI
Most-Medaled Brewery
North Park Beer Co. | San Diego, CA
GOLD: English India Pale Ale or New Zealand India Pale Ale
SILVER: Juicy or Hazy Imperial India Pale Ale
BRONZE: American-Style India Pale Ale
BRONZE: Imperial India Pale Ale