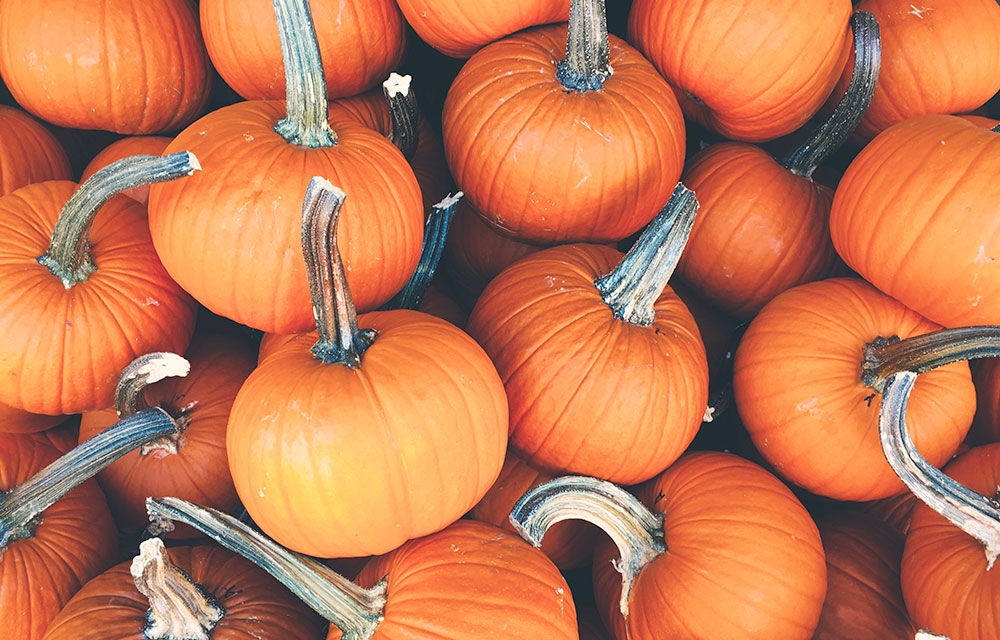 The air is crisper, the leaves crunchier. Sweaters are necessary at night. Apple picking adventure pics pile up on newsfeeds. Autumn has arrived and with it, the usual traditions and rituals.
But that doesn't mean you have to fall back into the traps of pumpkin and Oktoberfest beers. Breweries have ales as diverse as the four seasons and this year brings a bountiful harvest for that sweet spot between summer and winter.
Midwest
Bell's Brewery Best Brown Ale
ABV: 5.8%
A fall tradition of Southwestern Michigan and a mainstay of any Midwestern drinking line up. An easy-drinking beer with hints of caramel and cocoa, perfect for cool Saturday afternoons. Enjoy this one as the day bleeds into a chilled night.
Surly Brewing Company Coffee Bender
ABV: 5.5%
A palate twister that might give you the jitters. Count this one as your third cup of coffee for the day because it's been steeped cold in coffee beans for 24 hours. Have some leaves to rake? This beer will keep you going.
Great Lakes Brewing Co. Nosferatu Imperial Red Ale
ABV: 8%
A beer that goes hop in the night. Pair this one with the classic horror movie, dark cellars, or the silent side of cemetery walls. Have garlic cloves and wooden stakes on hand before opening.
Founders Brewing Co. Breakfast Stout
ABV: 8.3%
Founders' stout game is amongst the strongest in the Midwest and this is their top offering for the season. Named for the abundance of coffee beans, baker's chocolate, and flaked oats, this is the ideal java lover's warmer for late foggy mornings and crisp afternoons.
Pipeworks Brewing S'more Money S'more Problems
ABV: 10%
This beer isn't nearly as sweet as its namesake, but you can still dip graham crackers in it. Let this one warm in your hands by the bonfire to taste all the chocolate goodness.
Learn More
Northeast
Dogfish Head Craft Brewery Pennsylvania Tuxedo
ABV: 8.5%
Fall is for flannel and there are few better liquid partners than this plaid-inspired pale ale. If you live in the Mid-Atlantic, you might be able to snag both in a sweet swag package. Sip this one after your mid-morning lumberjacking.
Southern Tier Choklat
ABV: 10%
Ah, a beer for new and seasoned drinkers looking for a respite from the fall stouts that double dip in fruits and oatmeal. This one is pure dessert, a deserved treat after carving that Jack-o'-Lantern.
Barrel House Z Adeline
ABV: 8.7%
Barrel House Z is a fairly new operation, but this beer is worth seeking out, especially the nitro pour. Time in whiskey barrels gives autumnal flavors of caramel, toffee, oak, and ghostly whispers of whiskey. Be sure to drink this one in costume.
Free Will Brewing C.O.B
ABV: 8.3%
This coffee and oatmeal Brown Ale leaves lasting impressions of toffee, caramel, and vanilla. No need to trick-or-treat when you have this in hand.
Learn More
Allagash Brewing Company Curieux
ABV: 11%
Bourbon barrel aging has turned this former Tripel into a palate hellbender. You better share this bomber or be prepared to stumble through leaf piles and graveyards, because there's no re-corking this Belgian-inspired monster.
West
Deschutes Brewery Hopzeit Autumn IPA
ABV: 7%
Fire up the grill and turn the game on. Then kick back with an IPA brewed with old-school German flavors. This is the kind of beer that makes Autumn afternoons.
Rogue Ales Dead Guy Ale
ABV: 6.8%
This may be a year-round release, but this Bock is brewed specifically for horror movies and late night escapades traipsing through graveyards. Anyone have a Ouija board?
AleSmith Brewing Company Evil Dead Red
ABV: 6.6%
Brewed each Halloween, this is a beer purely for raising the undead. Blood-red in color with hair-raising aromas of pine and citrus, you'll want to sip on this while releasing a legion of demons and spirits. Your taste buds will scream with delight.
Sierra Nevada Northern Hemisphere Harvest
ABV: 6.7%
Most hops are harvested between August and October. This IPA is brewed with only the freshest of the fresh — these hops go from field to kettle in less than 24 hours. Seek this one out to celebrate fall freshness.
South
Funky Buddha Brewery Last Snow
ABV: 6.4%
A buyout by Constellation hasn't seemed to change this Florida brewery's recipe. This is a truly epic porter, gushing with chocolate, coffee, and coconut.
Lakewood Brewing Goatman
ABV: 9.3%
A cryptid-inspired lager brewed in the image of the eerie man-goat monster, this beer is cursed by the bitterness of black licorice and molasses normally found in a Baltic porter.
Blackberry Farm Fall Saison
ABV: 6.3%
A true celebration of the fall harvest tradition, this farmhouse ale is crafted with rye and oats for a smooth body, a warm copper look, and notes of earthy spice. Make this one a tradition of your own by seeking it out in the Tennessee foothills.