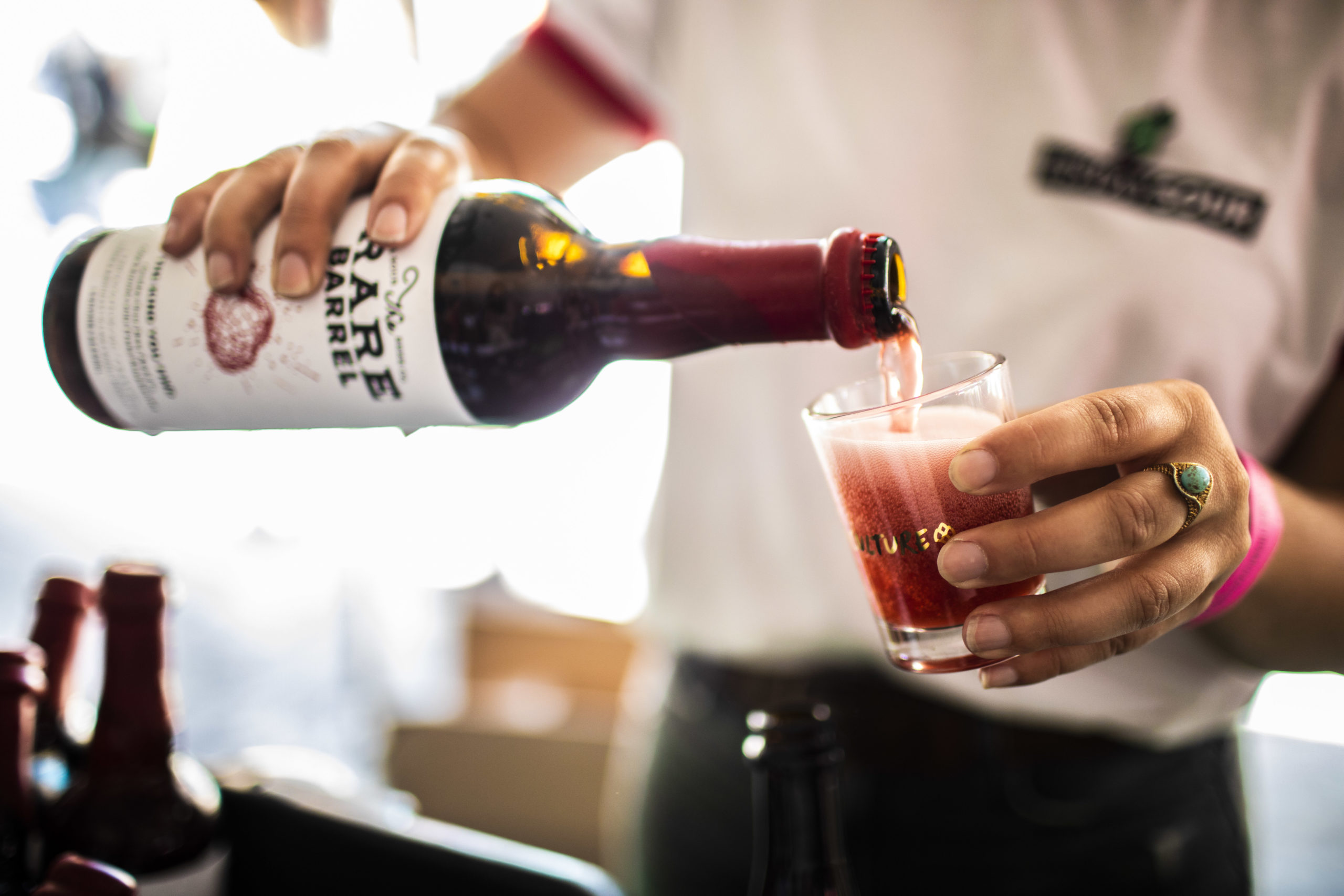 Editor's Note:
Tickets for Juicy Brews WestFest 2020 go on sale on Monday, February 17 at 12 PM PST. Get your tickets here.
On April 18th, 2020, Hop Culture is coming back to the Bay Are to throw the third annual Juicy Brews WestFest Craft Beer Festival. This year we'll be hosting the festival with our friends at The Rare Barrel in Berkeley, CA. We'll have an amazing lineup of craft beverage producers including the country's best breweries, wineries, and cideries. Plus, there will be very danceable music, local food vendors, and our friend and artist @killeracid, who designed this year's festival poster, will be popping up with his very 4/20-friendly merch. Tickets for the festival go live on Monday, February 17th at noon PST so set a reminder!
The Fest
Juicy Brews WestFest is one of our favorite festivals to throw. We're always thrilled to visit the Bay Area and this fest always becomes one of the best parties of the year. In year's past, we collaborated with the talented folks at Oaklandish and surfed with our friends at Humble Sea. Not to mention we get to spend time at Ordinaire, one of our favorite natural wine bars, and eat incredible food at Cheese Board Pizza, Bartavelle, and Chez Panisse (for a special treat).
The Brewery List
As per usual, we invited several of our favorite breweries from around the country including Dancing Gnome, Finback, Great Notion, Moksa, and many more. This year we've also invited a few natural wineries and cideries making product that we're incredibly excited by including Broc Cellars, Son of Man, and Donkey & Goat. Check out the full list below:
Armistice Brewing Company
Almanac Brewing Company
Alvarado Street Brewery
Broc Cellars
Cellarmaker Brewing Company
Cloudburst Brewing
Dancing Gnome Beer
Donkey and Goat Winery
Drake's Brewing Company
Ever Grain Brewing Co.
Finback Brewery
Great Notion Brewing and Barrel House
Henhouse Brewing Company
Humble Sea Brewing Company
Horus Aged Ales
Moksa Brewing
Moonraker Brewing
Resident Culture Brewing Company
Russian River Brewing Company
Son of Man Cider
Superstition Mead
Temescal Brewing
The Rare Barrel
Voodoo Brewery
Festival Details
The festival will be held over a single session from 1:00 PM to 5:00 PM on April 18th, 2020 at The Rare Barrel, 940 Parker Street, Berkeley, CA, 94710. The General Admission ticket gets you access to the festival at 1:00 PM. Upon entering, you'll receive a taster glass and have access to unlimited samplings. There's also a VIP ticket, which gets you 30-minute early access to the festival as well as access to an exclusive bottle share and brewer talk hosted the evening before the fest (4/17). Tickets for the festival go live on Monday, February 17th at noon PST. You can find more info and ticket details here.
Liked this article? Sign up for our newsletter to get the best craft beer writing on the web delivered straight to your inbox.