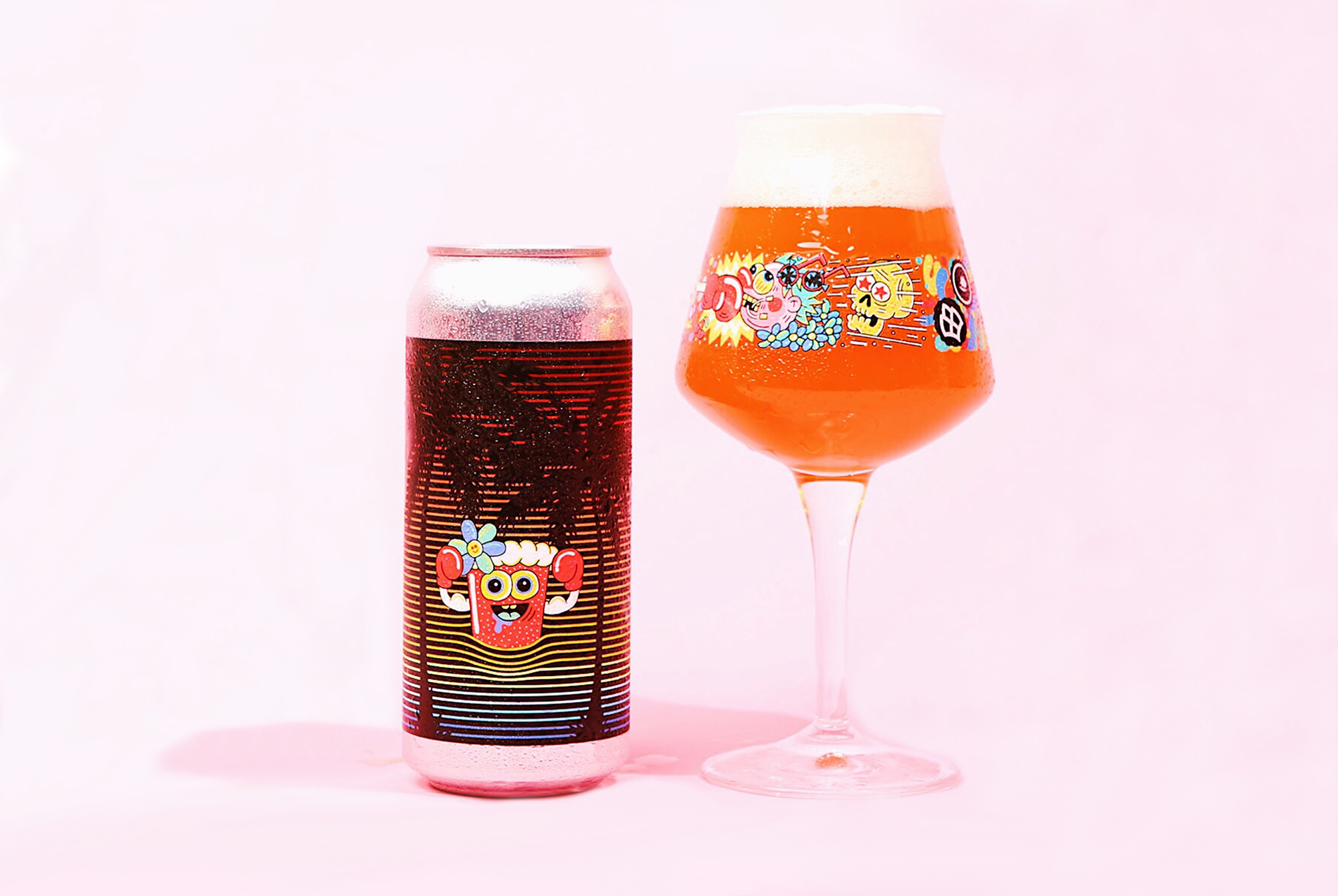 Back in 2016, I was hanging around Allagash Brewing Company in Portland, Maine, when I heard about a brewery in nearby Westbrook called Mast Landing.
"They make one of the best peanut butter milk stouts I've ever had," one of the bartenders told me. "You've got to try it."
I'm a sucker for anything peanut butter, so I made the ten-minute drive. It was a rainy day and the brewery was closed, but the garage door was open and I saw several people operating the canning line. I introduced myself, and Marketing Director Parker Olen stepped off the line to show me around and get me a glass of Gunner's Daughter, the velvety, peanut buttery milk stout I'd heard so much about.
Over the last two years, Hop Culture and Mast Landing have stayed in touch, and we decided to brew a beer when I came to Portland in July for Barreled Souls' Anniversary Party. Sometimes, these collaborations flow effortlessly, as was the case for Soldiers of Summer, the raspberry Berliner Weisse that Hop Culture made with Triple Crossing Brewing Company; other times, it takes a little longer to hone in on an idea.
Parker said he was into yacht rock and 90s movies, so I suggested a beer called, "I'm Feeling Skinny, Tony," which paid homage to the Ben Stiller classic Heavyweights. Parker wasn't really into that idea (and I wasn't either, once I thought about it), so we agreed to keep brainstorming. A lot of silly texts later, we settled on "Caribbean Punch," a sour ale brewed with pineapples, oranges, cherries, and lactose in order to make it taste like the classic Caribbean Rum Punch cocktail.
Once we had the concept and name, Hop Culture worked with London-based designer Sam Taylor on the glassware. Oftentimes, when we work with Sam, we give him explicit instructions and he comes back with nothing we asked for, but everything we wanted. In this case, he pretty much stuck to the blueprint, creating a full Caribbean-themed Teku glass wrap that features a tasty Mast Landing beer blasting the skull out of an unsuspecting drinker with a giant boxing glove — a veritable "Caribbean punch." One hundred and forty-four glasses got printed, with seventy-two that went to Mast Landing and seventy-two going to Hop Culture.
After we solidified the glass, Parker and Sam tag-teamed the can, with Parker creating the silhouetted background and shaping it to accommodate Sam's "beer with boxing gloves" cartoon. Mast Landing produced sixty cases of the beer, which they sold out of their taproom. Mast Landing also sold out of their 72 glasses; Hop Culture's allotment will hit the online store at 12:00 PM EST on Wednesday, August 22nd, 2019.
Check out the glass in the Hop Culture Store, and join us at Mast Landing Brewing Company in Portland, Maine, on June 29th, 2019, for a Caribbean-themed craft beer festival!
Liked this article? Sign up for our newsletter to get the best craft beer writing on the web delivered straight to your inbox.