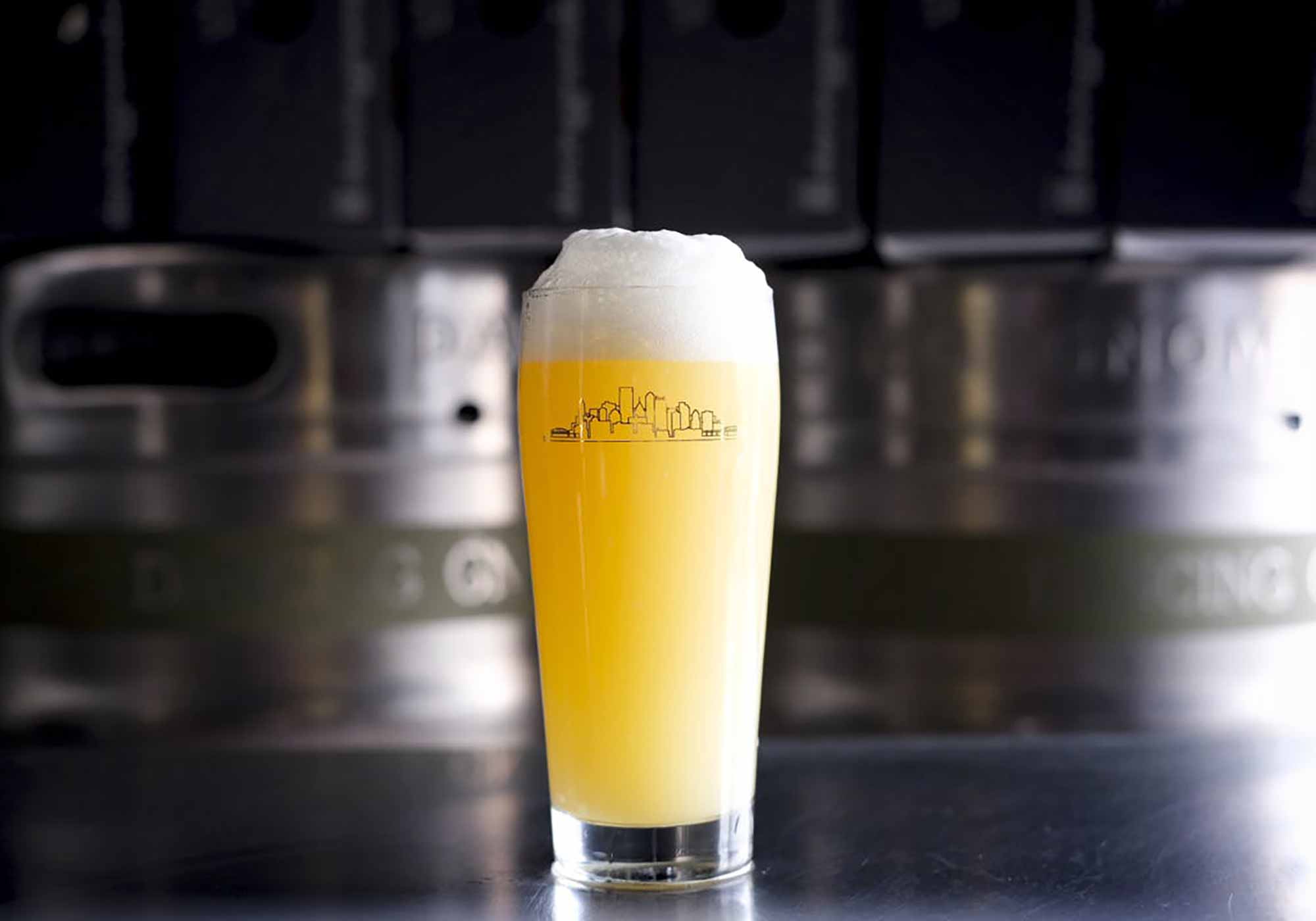 Photography courtesy of Dancing Gnome
Updated on May 31, 2022
It is no secret that the Hop Culture team loves Pittsburgh. First of all, Hop Culture Founder Kenny Gould calls the 'Burgh home. But more than that we've made some serious friendships in and around all the incredible drinking neighborhoods. Which is why we named this almost-Midwestern town one of our "5 Favorite Under-the-Radar Beer Cities of 2021."
People like Dancing Gnome Founder Andrew Witchey, who helped us throw our first ever Juicy Brews craft beer festival in the back lot of his brewery in 2017. Five years and many ounces poured later, we have an incredible forty-plus festivals under our beer belt.
Or Necromancer Brewing Founder Ben Butler, who also owns a renown design agency called Top Hat. The very same one that designed our Hop Culture website.
And how could we forget when Cinderlands Co-Founders Paul Schneider and Jamie and Joanna Warden let us use their new taproom before it even opened to the public to host Juicy Brews Late Night in 2019.
Plus, all the many breweries we haven't even mentioned yet such as Grist House, Trace Brewing, and so many more.
The Pittsburgh beer community is special, forged through fire and steel by a blue collar work ethic, a devout drinking base, and a never-say-die attitude.
Here are eleven of the best breweries in the 'Burgh, a city Hop Culture thinks of as home.
Hop Culture's 11 Best Breweries in Pittsburgh
Dancing Gnome Brewery
925 Main St, Pittsburgh, PA 15215 | (412) 408-2083
You can't talk about beer in Pittsburgh without mentioning Dancing Gnome in the same breath. Quite simply, it's one of the best places to drink in Pittsburgh.
And for us you can't start a list of the best breweries in the 'Burgh without starting with Dancing Gnome.
"In my opinion, they've never made a bad beer," says Aadam Soorma, the head of marketing and guest experience at Trace Brewing in a previous article for Hop Culture. "Every single beer I've ever had from them has been completely top-notch incredible."
The brewery made a name for itself off juicy pale ales (Dancing Gnome Lustra might be one of the best American pale ales we've ever had) and hop-forward IPAs. Their menu is even organized by hops.
And while there's no doubt DG nails hoppy styles, our sneaky recommendation is Bants, an English-style bitter or ESB.
This five-year-old brewery thrives on the idea of community and neighborhood friendliness preached by one of its most famous residents, the late Fred Rogers.
Cinderlands Foederhouse
3705 Butler St, Pittsburgh, PA 15201 | (412) 251-0656
An absolute innovator in the Pittsburgh craft beer scene, Cinderlands has two locations. After opening a brand new spot in 2019, the Hop Culture team named them one of the Top 10 Breweries of 2019.
However, don't sleep on the original location in Lower Lawrenceville, Cinderlands Foederhouse, which impresses with its thoughtful farmhouse and mixed-fermentation beers (and bangin' food!).
Grist House Craft Brewery
10 E Sherman St | (412) 447-1442
Opened in 2014 when two brothers-in-law remodeled an old slaughterhouse into a brewery, Grist House recently celebrated its eight-year anniversary last month. What makes Grist House an institution in the 'Burgh is the humble hospitality paired with bold beers.
Spend an afternoon at the amazing outdoor space at Millvale taproom and you'll likely run into more than your fair share of furry friends and families hanging around playing cards. Their taproom, deck, and beer garden are constantly crowded with people and pets—you may have to step over a Frenchie or two—but the canines are friendly and the bartenders and patrons are even friendlier.
Beerwise, you'll find it all: cream ales, British golden ales, dessert sours, pale ales, and NEIPAs. Having a good afternoon at Grist House is pretty much par for the course.
Necromancer Brewing
2257 Babcock Blvd, Pittsburgh, PA 15237
Last year, we named Necromancer Brewing one of the 10 Best Breweries to Watch in 2021. We had a good feeling about the new spot founded by Ben Butler, who also owns the design agency Top Hat.
We love it when we're right. Which is why last year, the brewery made our lift of the "12 Best New Breweries of 2021."
You'll be hard pressed to find another brewery out there like Necromancer, which focuses on resurrecting bygone beer styles (hence the name Necromancer… Get it?).
Helmed by Lauren Hughes, the second-ever female head brewer in Pittsburgh, Necromancer's brewing program focuses on their "Resurrection Series." In just the last year, Hughes has brewed a Cold IPA, a schwarzbier, a Kentucky common ale, a grisette, a purl (a strong English pale ale brewed with the tops of the wormwood plant), a Belgian IPA, an Adambier (a strong, dark, hoppy, sour ale extensively aged in wood barrels), a grodziskie, and a biere de garde.
Most recently, we had a chance to try Farmer's Tan, the eighth release in the aforementioned series. We enjoyed the Breslau-style dark Schoeps—a wheat-forward, malty beer style dating back to 1550. In fact, we liked it so much that we named it one of the best beers we drank in November.
Lest modern styles feel neglected, Necromancer makes those too. Expect a lineup of hazy IPAs, pastry stouts, DIPAs, and more.
However, it's a love of oft-forgotten styles that put Necromancer on our best new brewery list in 2021.
Old Thunder Brewing Co.
340 Freeport Rd, Pittsburgh, PA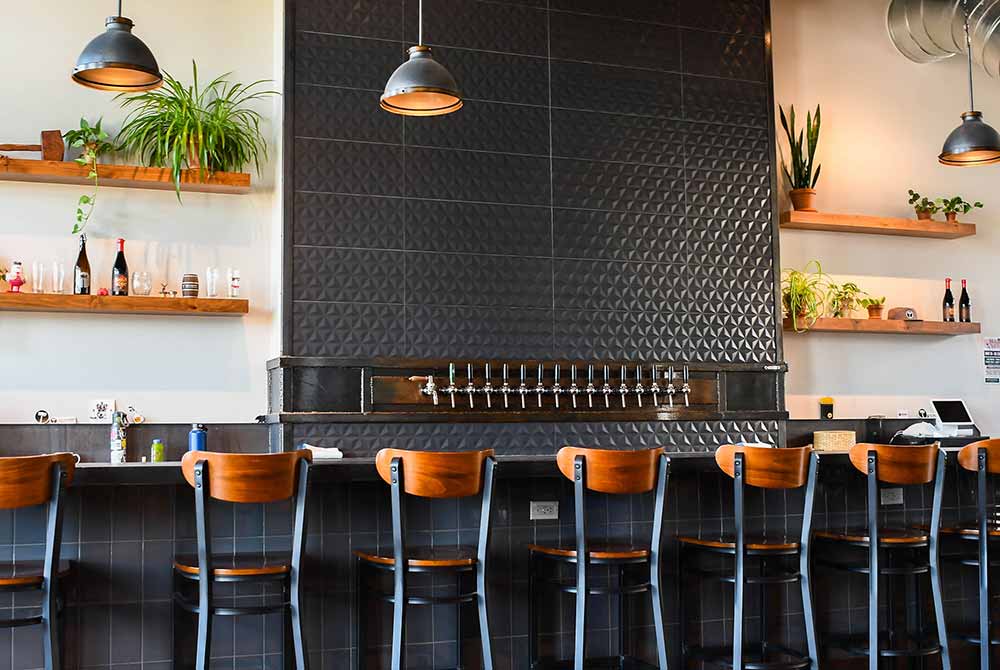 Two years ago, we named Old Thunder one of our "20 Most Underrated Breweries of 2020." Why? Because brewers and co-founders Zach Gordon and Rob Dillman had cut their teeth at Brew Gentleman, brewing General Braddock's, named the best IPA in the country by Paste Magazine. But after years spent cooking in someone else's kitchen, the two teamed up with friend Josh Taylor to open their own spot in an old post office in Pittsburgh's Blawnox Borough.
Since then the trio have excelled at Old Thunder, brewing way beyond the IPAs they became known for perfecting. Don't get us wrong their IPAs are fantastic, too, and you'll find the taplist littered with incredible American and Double IPAs. But don't sleep on other choices like 340 Lager, a Munich helles, and Streetlight Stars, an American cream ale.
Trace Brewing
4312 Main St, Pittsburgh, PA 15224 | (412) 904-3555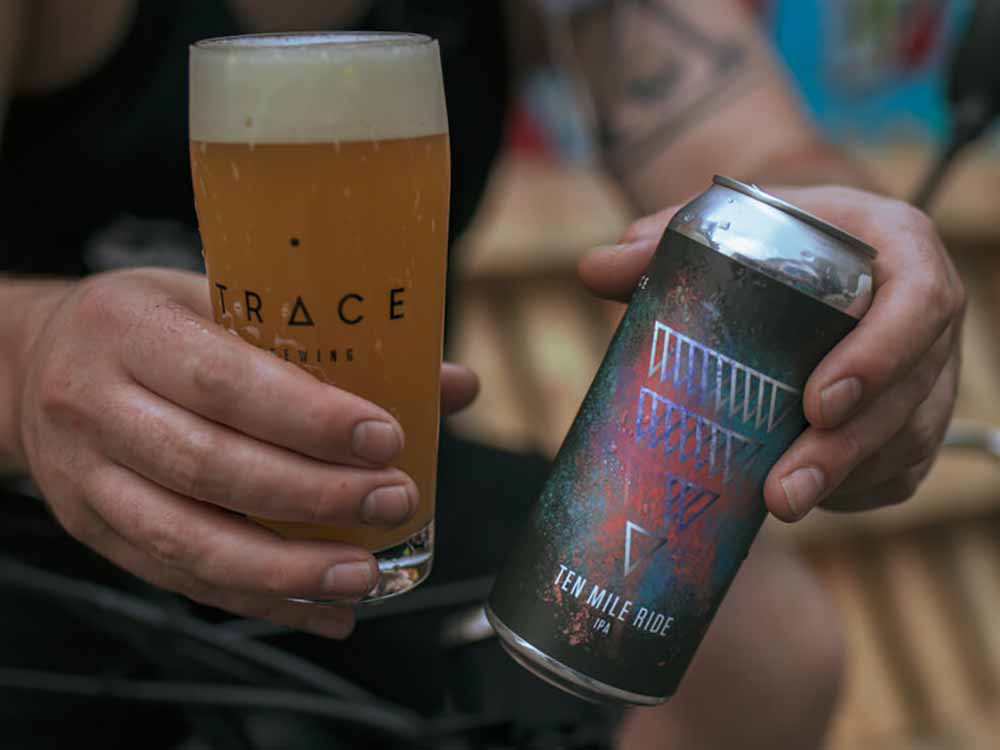 Trace Brewing is the brainchild of Remnant Brewing Co-Founder Dave Kushner. Although the brewery technically opened for carryout sales on Dec. 17th, 2020, it wouldn't be until March 2021 that one of our hottest breweries in Pittsburgh could officially open its gorgeous beer garden to the public.
Today, Trace Brewing focuses on three things: coffee, beer, and events. And it does all three extremely well.
Joe Burns, formerly of Convive Coffee, runs the coffee program. And Head Brewer Zach Colton, who previously worked at industry giants like Trillium and Dancing Gnome, keeps the lagers and ales flowing.
If you do happen to find yourself in the 'Burgh anytime soon, stop at Trace for its house Kellerbier.
"It's an excellent lager that we can comfortably sip during a bartending shift, with meals, with friends, really anytime," says Soorma. "It's the one Trace beer that has gone through my body more than anything else we've brewed."
Perhaps most importantly, Trace has made a name for itself on unique programming that celebrates diversity in the Pittsburgh community. Soorma, who identifies as Burmese-Indian, and Katie Rado, General Manager at Trace who comes with twenty-plus years of hospitality experience, have teamed up to make it a priority that the brewery feels welcome to new communities outside of craft beer. To that end, Trace throws bi-monthly drag brunches, trap and hip hop parties, live paintings from artists of color, sets from transgender stand-up comedians, knitting nights, and other beer-adjacent theme nights.
Strange Roots Experimental Ales
501 E. Ohio St, Pittsburgh, PA 15209 | (915) 209-5105
Strange Roots is a mind and palette bender. Formerly known as Draai Laag, the brewery was one of the first in the U.S. to prioritize local ingredients and spontaneous fermentation.
The sour program is something truly wild and special.
Strange Roots Co-Founder Dennis Hock is a mad scientist. For instance, Hock brewed the recent yearly release of The Plague 2021 using a process called Solera, where portions of younger vintages are added into casks with older vintages. It's a labor intensive process that creates a very complex finish.
In that same vein, Spontaneous Roots – Peach—a sour ale made with 100 percent local Pennsylvania ingredients—is spontaneously fermented and cask aged between one to three years.
Above all, these are crazy labor-intensive beers that deserve your time and attention. As does Pittsburgh Sandwich Society, which has served their incredible food at our Juicy Brews Beer Festivals. Pittsburgh Sandwich Society recently set up a permanent installation at Strange Roots to provide sandwiches to hungry drinkers!
Voodoo Brewing Co.
205 E 9th Ave | (412) 368-8973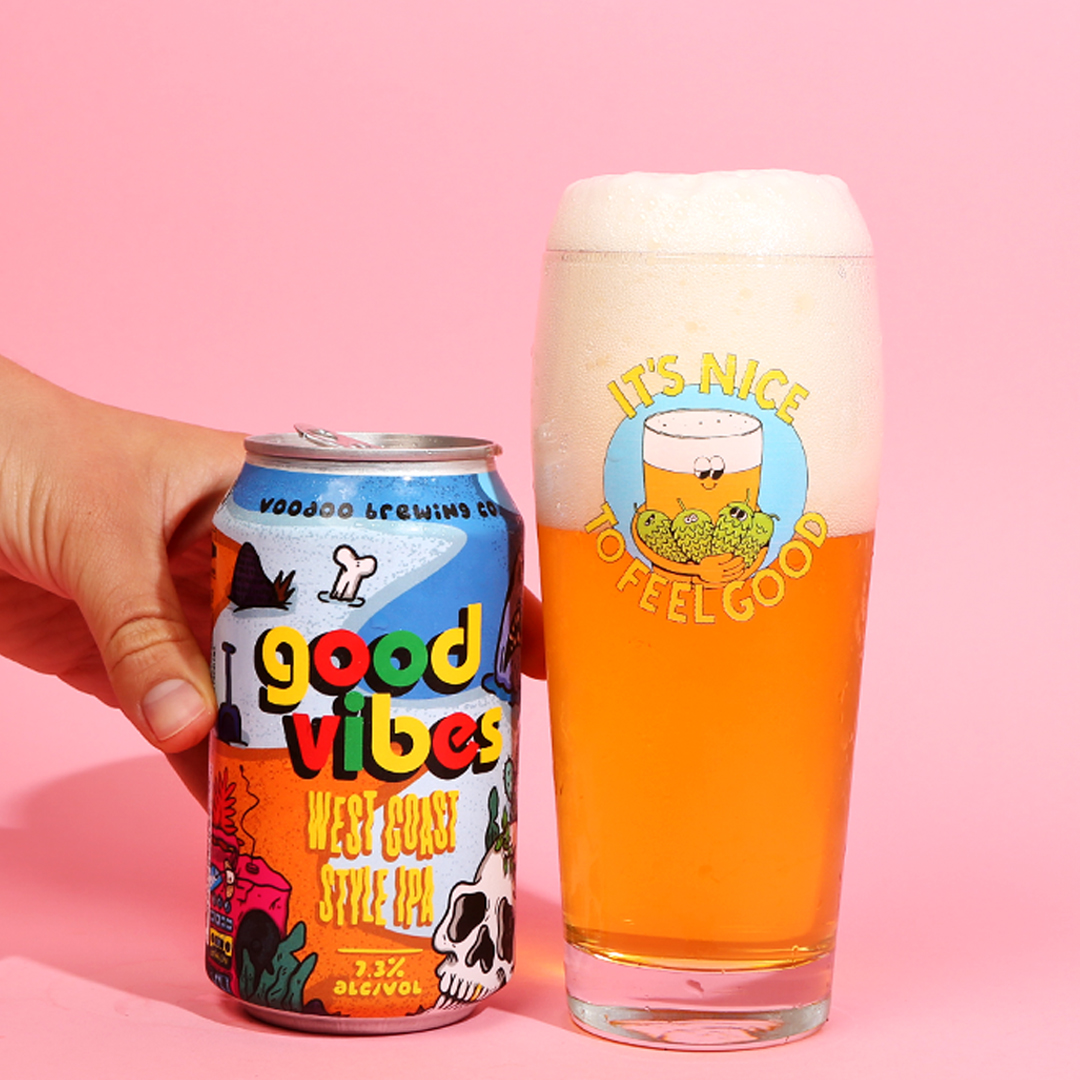 Maybe you're familiar with Voodoo's Barrel Room Collection releases and the way they prioritize locals over out-of-towners. They also prioritize independence. The anti-corporate, employee-owned Voodoo keeps it real.
Now with locations in Pennsylvania that include Pittsburgh, Meadville, Erie, Indiana (PA), State College, New Kensington, and Homestead, Voodoo has become a cult favorite. Plus, the brewery has opened a taproom in Cleveland, OH, and has ambitious plans to open up new locations in West Pike, PA, and Las Vegas, NV. But despite how big Voodoo grows, the brewery remains true to beers that are "fun, flavorful, and thought-provoking." You can expect to find their six flagships, a diverse seasonal selection, and plenty of South Park references at their taprooms.
And if you happen to be in town for the good vibes Beer Fest, you're in for a killer weekend. Named after one of the brewery's flagships, good vibes, the event "brings craft beer lovers together in Northwest Pennsylvania to enjoy a day of laid-back music, delicious local food, and the best lineup of craft breweries in the nation, along with the best Voodoo Brewery has to offer," as it says on the brewery's website.
Allegheny City Brewing Co.
507 Foreland St, Pittsburgh, PA 15212 | (412) 904-3732
Like Dancing Gnome, Allegheny City Brewing has a unique approach to camaraderie.
"I don't think anyone leans into neighborhoods and communities better than ACB," says Soorma. "It's truly a spot for the community and the neighborhood. Their beer is awesome and they're staff is great… But what they do so well that no one else has captured in Pittsburgh is that they celebrate their neighborhood through the brewery."
What does that mean? Well, Allegheny City has a fierce pride for the North Side of Pittsburgh, where the three Pittsburgh-born Co-Founders opened up shop. They make beers like Pale Boy IPA, a hazy IPA with Mosaic, and Apricot Clowns of the Mountains, a fruited sour with apricot puree.
ACB is a relaxing, community-focused taproom that loves furry friends and families.
Eleventh Hour Brewing Co.
3711 Charlotte St, Pittsburgh, PA 15201 | (412) 676-8034
In the heart of Pittsburgh's historic Lawrenceville neighborhood, Eleventh Hour "gives your tastebuds their best life." Partners in business and life, Matt and Keana McMahon brought their passion project to life with a gorgeously decorated industrial taproom, rotating food truck entourage, and of course an expertly curated beer list.
The brewery is a haven for hazy IPAs including Astrology Series: Taurus, RoboJack, and New Cult. But you'll also find a few excellent German-style beers sprinkled onto the tap list as well from a Smoked Helles to a Maibock to a kölsch called Archer.
Hitchhiker Brewing
190 Castle Shannon Blvd, Pittsburgh, PA 15228 | (412) 343-1950
1500 S Canal St #2541, Pittsburgh, PA 15215 | (412) 343-1950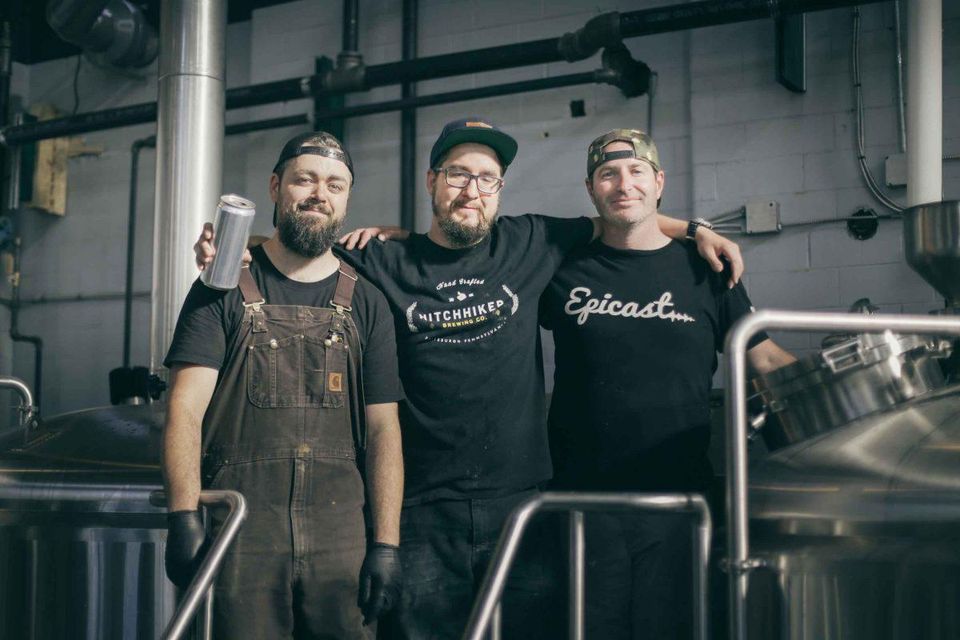 Hitchhiker Brewing's founder Andy Kwiatkowski started the brewery to be a place "devoted to refining time-honored styles and discovering new ones." It's a mantra born of traveling, seeking new flavors, and exploring the unknown in beer. It's that adventurous spirit that has led to beers like Grocery Store Beer, a barrel-aged pastry stout with salted caramel butter crisp. Or Fruit Rush, a smoothie sour shandy series that rotates the entire produce section of fruits. One particular version included peach, raspberry, and lemonade. Of course, we can't forget to mention the incredible IPA portfolio either.
But down on planet earth, Hitchhiker's two taprooms offer a great community vibe, almost like your local neighborhood pub. The original location in Mt. Lebanon is a bit homier.
While the newer Sharpsburg building offers a bit more space to stretch your legs and take your time sipping beers with friends. It's kind of your classic, modern taproom space (if that makes sense) replete with pinball machines, board games, a garage door that opens up in the good weather, a back patio, and a rotating schedule of food trucks.
Hitch a ride here on Uber or Lyft and spend an entire afternoon traveling through a vast world of beer.