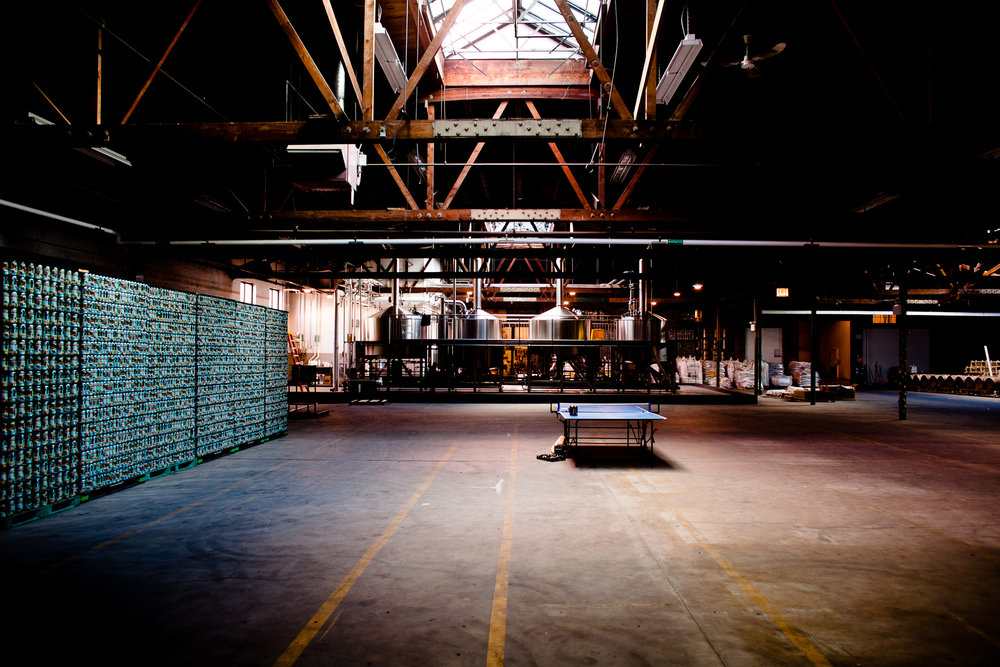 Photo courtesy of Half Acre Beer Co.
Editor's Note:
Catch Half Acre Beer Co. at Juicy Brews Art Gallery on July 20th at Marz Community Brewing. Get your tickets here.
Half Acre Beer Co. tends to reside in the same category of breweries like Maine Beer Co., Revolution, Troegs, or Odell–breweries that might not be "cool" in the same way that Other Half or Monkish is, but those that still make unequivocally delicious beer. And anyone who thinks Half Acre isn't a brewery worth your time is crazy; Daisy Cutter is timeless and recent releases like Ray Layer, Split The Night, and Slice demonstrate that the brewery is experimenting in progressive ways. From incredible can designs, to a lovely taproom experience, to one of the best beer festivals of 2018, the Chicago brewery has proven time and again that they're top tier.
So we couldn't possibly throw a beer festival in Chicago without inviting our friends at Half Acre. Catch them displaying amazing beer and artwork at Juicy Brews Art Gallery on Saturday, July 20 at Marz Community Brewing.
Before the festivities, we decided to chat with Eric Kapraun, Half Acre's Events Manager, and Matt Gallagher, Co-Founder and Superintendent of the brewery, about the beer scene in Chicago, their favorite beers of the moment, and the best music for a bottle share.
John Paradiso: How'd you first get into craft beer?
Eric Kapraun: I stumbled upon Half Acre during a bike ride with my then-girlfriend, now-wife, when we were picking up some grill-ables from Paulina Meat Market and decided to head up the road to check out this new brewery. This was back in the summer of 2010. My girlfriend lived in the West Lakeview neighborhood of Chicago, I lived in Normal, IL. The idea of going to a small brewery was something completely new, so we headed up Lincoln, walked into the shop, and it smelled like weed. Turns out it was actually the aroma of Daisy Cutter permeating out of growlers being filled. Then I tasted Daisy Cutter–it blew me away. I became obsessed with the beer, and every time I was at Lincoln I asked if they were hiring. They were not–back then, it was a tight-knit group of about 8 people wearing way too many hats, doing every part of operating a brewery from brewing, cellaring, packaging, sales, then running the shop on the weekends.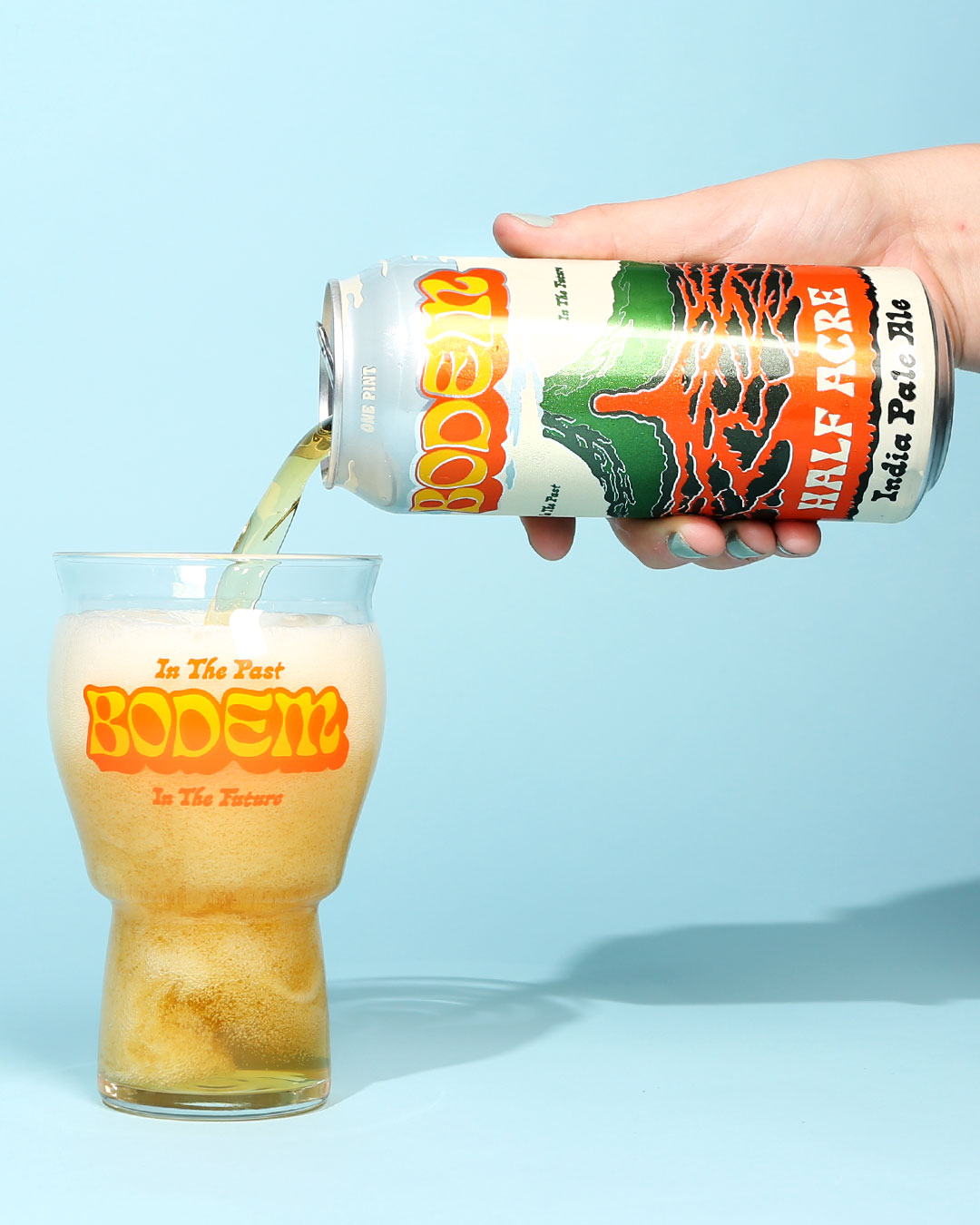 JP: And how'd you get started at Half Acre?
EK: I finished college, and in January 2011 moved to Chicago. Around that time, Obama passed a job-creation bill that gave small companies a tax credit for hiring people. Day two of living here, Half Acre posted that they needed someone to clean kegs, run a canning line–and, though I had zero experience working in a brewery, I did have lots of experience working in different manufacturing environments, making and packaging cookies on a large scale, assembling and packaging fuel injectors. Basically, I was familiar with a pallet jack. So I called up Gabriel, told him I was his guy, came by the brewery–and the rest is history. My goal was to work at a small business and help it grow, with no aspirations of messing up a batch of beer by brewing it myself.
JP: How would you describe the Chicago beer scene? How has it changed since you've been working at Half Acre?
EK: Chicago's beer scene is robust! There are way too many breweries to keep up with these days. What's been great about that is walking around at a beer fest, or out at a bar, and trying something that you've never heard of and being pleasantly surprised. The bar is high and continues to be elevated. Back in my day, in 2011, when I started at Half Acre, you could count the local brewers on one hand. When someone opened up, chances were they'd stop by our Lincoln brewery while we were canning and you'd get a chance to put a name to a face with pretty much everyone. You'd hang out with guys like BJ + Garrett from Pipeworks when they had their Kickstarter going, but didn't even have equipment yet. The ultimate highlight of the Chicago beer scene is the camaraderie. Nothing is too competitive, no one is too cutthroat; we're all looking out for each other.
JP: What is your favorite beer to drink now?
Matt Gallagher: It's got to be Oxbow Luppolu: A beer you can rip with your brain turned off. It's also a beer you can rip thoughtfully.
EK: Mine is Bell's Two Hearted or Allagash White–also Zombie Dust from 3 Floyds.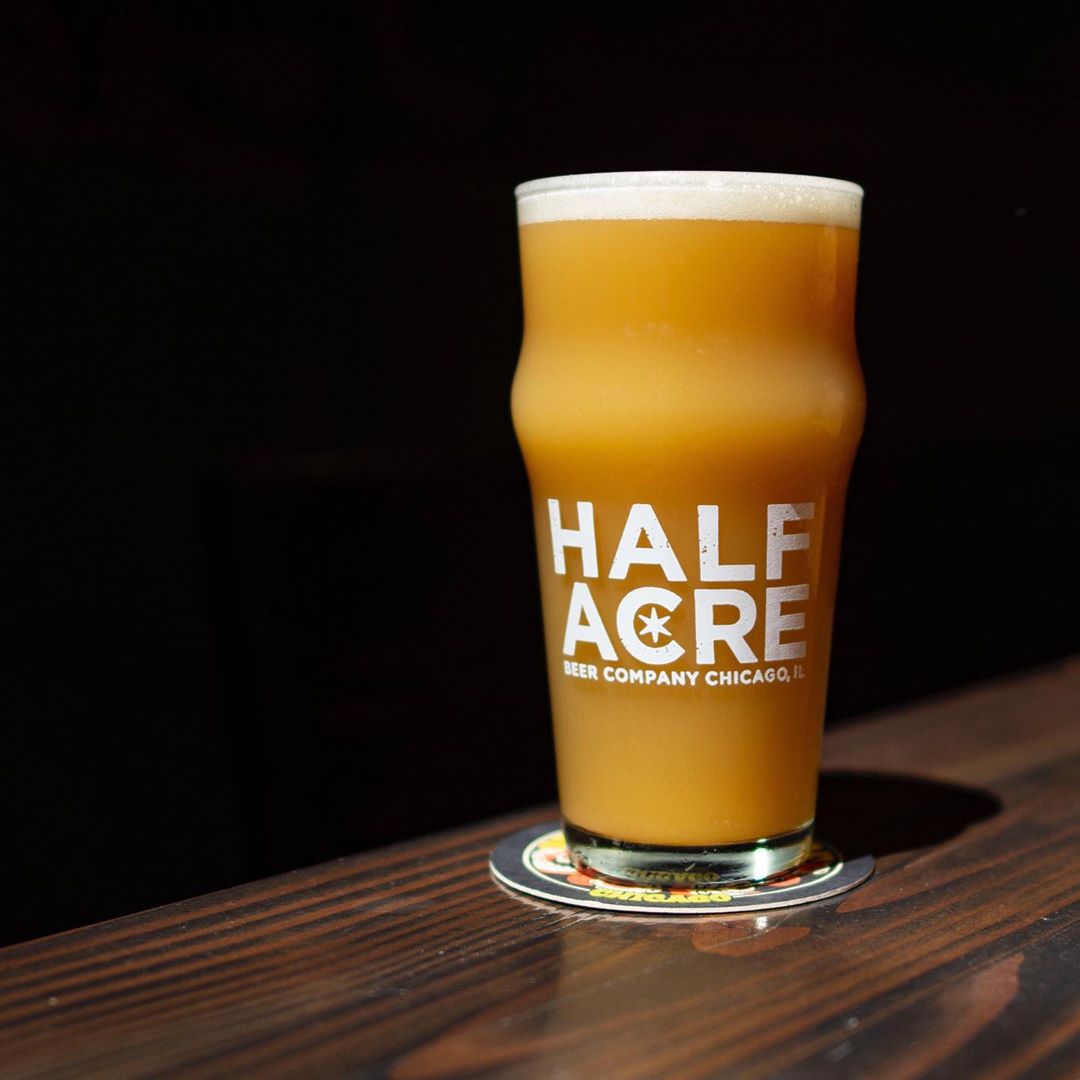 JP: What's the best idea you've ever had?
MG:
Probably to open a brewery in Chicago in 2007.
JP: Describe your ideal beer fest.
EK: I think Great Taste of the Midwest holds the crown for the ideal beer fest. It's scenic, has plenty of water, tons of breweries, people are in a great mood, and it's usually the culmination of a long summer beer fest season–so everyone who's there (tickets and brewery slots aren't easy to come by) is in a wonderful mood. Otherwise, good music, some sort of activity to break up the non-stop barrage of beers to consume, an element of mystery or surprise—sound familiar?
JP: What's your favorite Half Acre label design?
EK: Alive In Its Jaws, Dawn of Man, and Crocus as of late are my favorites–Justyna has been killing it! Dipping into the archives: I'm a big fan of Tasty Waves and Sapping Mammoth, plus Mr. Goroboros was insane. Half Acre has had some of the best designs for quite some time; I feel blessed to work with such talented people.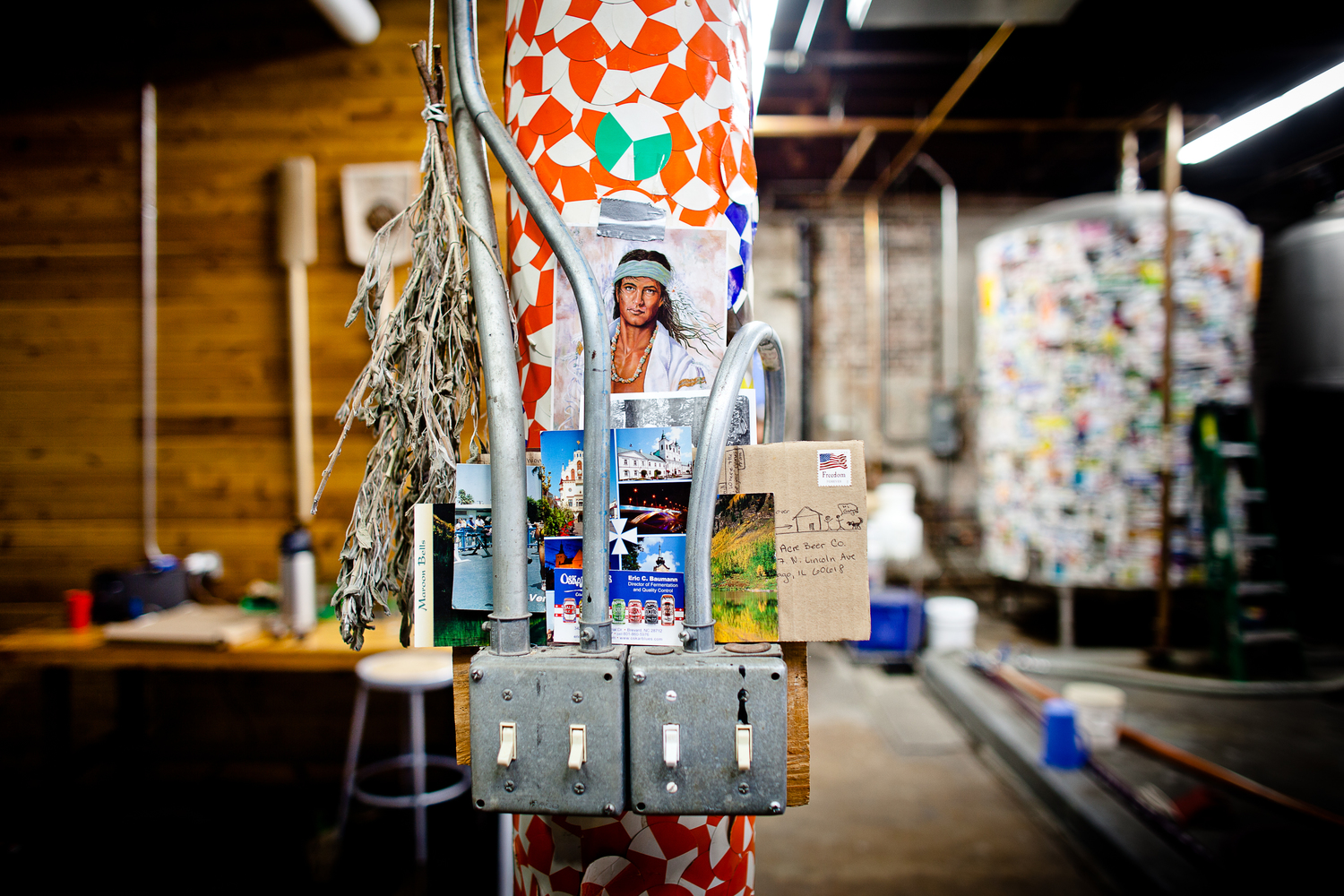 JP: Give us a few songs to add to an all-star bottle share playlist.
EK: "Magic Fly," Space
"Don't Stop the Feeling," Roy Ayers
"River People," Weather Report
"Relance," Gal Costa
"Sinini," Ahmed Fakroun
"Cosmic Surfin'," Yellow Magic Orchestra
"Suntan," The Sandpebbles of Barbados
"Call Me Up," Bromar
"Baby Not Tonight," Kano
"Everything is Cool," T-Connection
Liked this article? Sign up for our newsletter to get the best craft beer writing on the web delivered straight to your inbox.