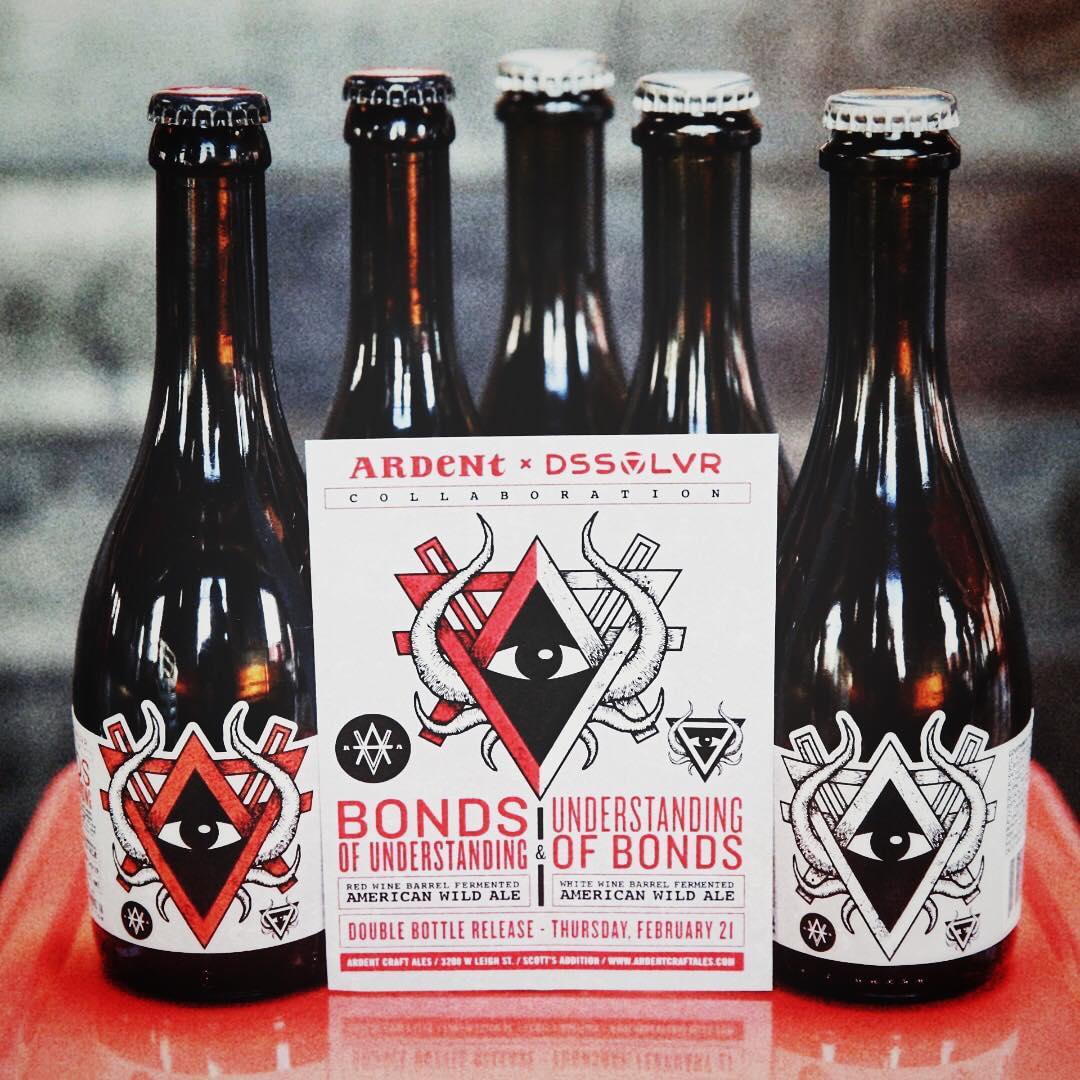 At the time of publication, you can't visit DSSOLVR. The Asheville, North Carolina brewery is set to open to the public later this year, but co-founders Vincent J. Tursi III and Mike Semenec have laid the groundwork for DDSOLVR. Tursi and Semenec have traveled all over the country to collaborate with established breweries and get the DSSOLVR name into the public consciousness. We even named DSSOLVR one of the best new breweries of 2018 based on the work Tursi and Semenec have done in building their brand and brewing solid collab beers. The surreal aesthetic and branding alone are worth paying attention to the new brewery–check out their Instagram if you want to know what I mean.
I chatted with Vince Tursi about his history in the industry and why drinking cask ale is absurd. DSSOLVR will open in Asheville, a city that has had a breath of new life thanks to another one of the best new breweries of 2018, Zillicoah. DSSOLVR is sure to continue shaking things up so don't take your eyes off them.
John A. Paradiso: How'd you get your start in the brewing industry?
Vincent J. Tursi III: Some magazine named us "coolest dudes of the year" and sent us a very sweet card in the mail Laughs. Honestly, it started in Boston, MA. Mike [Sennec] and I had been homebrewing and ramped it up to every single weekend for two years. We were doing events like art openings, DIY basement shows, pool parties, and anything we could to get our "brand" out there. We essentially had a nano-nano-brewery in our basement: Hot and cold fermentation chambers, a full wild program, multiple Solera barrels, a mini yeast lab, etc., etc. We had been running around the homebrew competition circuit, too, and sharing them with some local breweries when we could.
Jumping on as employee #1 at Night Shift Brewing was the next logical step for me, and Mike dove head first into design so we could both increase our skillsets for a few years until the time was right.
JP: Why did you want to launch a brewery?
VJ: It started as a hobby that quickly engulfed our entire beings. The craft community is incredibly unique, in that we can hone our crafts in a very serious way and share it with the masses, but maintain some childlike wonder and amusement while still having fun with it all. Plus, we're both incredibly stubborn bastards with serious authority issues, so this was really our only hope of becoming sane, contributing members of society.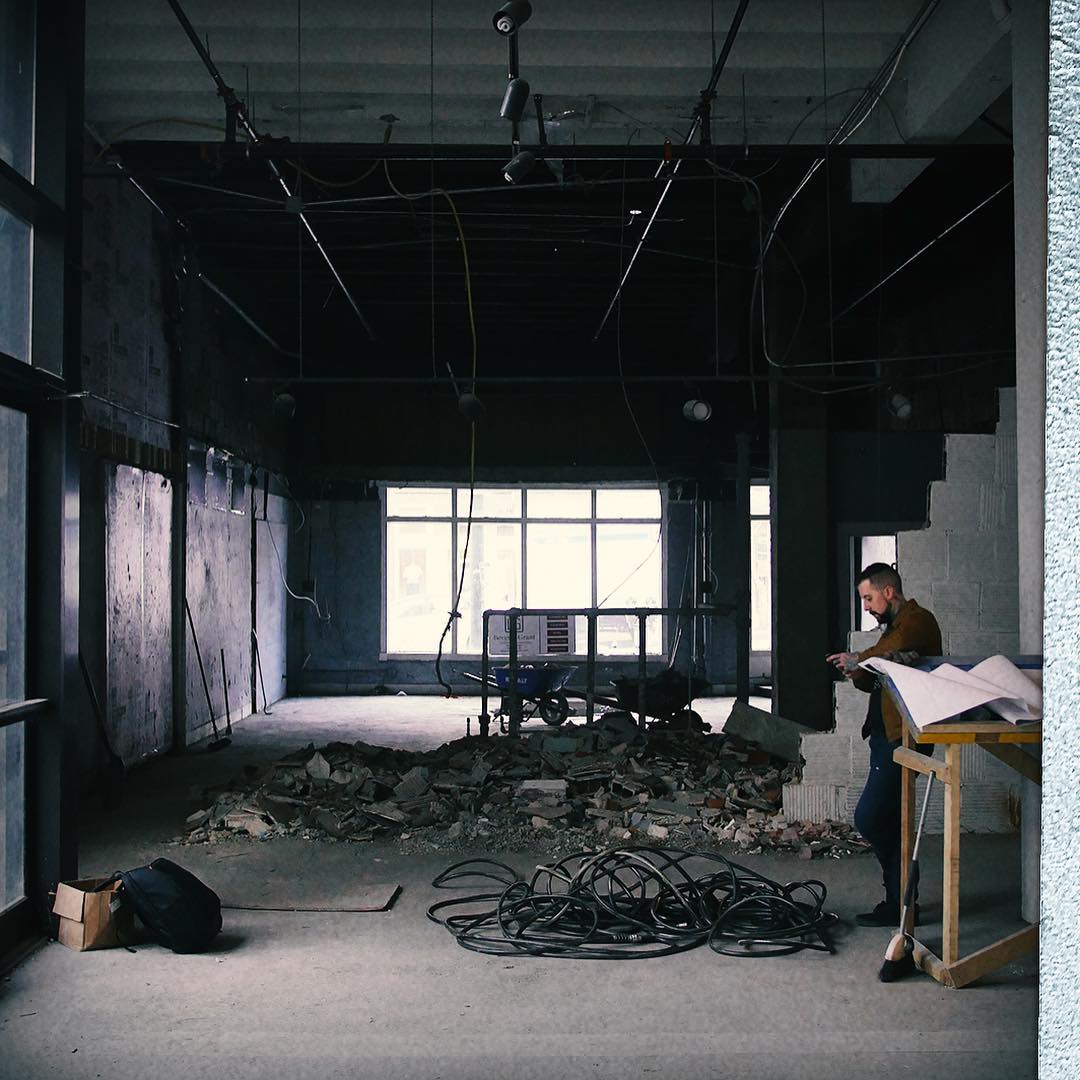 JP: What's an absurd thing that you love?
VJ: Cask Ale. Apparently, that makes me absurd these days.
JP: What are your thoughts on the state of hazy IPAs in the industry?
VJ:
If it's well-executed, then who cares?
JP: What is your favorite beer to drink now?
VJ: Mahr's Bräu Ungespundet-Lager Hefetrüb from a Gravity Cask. That first time was a life-altering moment for me.
JP: Are you reading anything interesting?
VJ: The Best of H.P. Lovecraft, Brewing Yeast and Fermentation, and Understanding Wine Fermentation–unabashed nerd alert. Lately, we've been super into driving with podcasts, though. Last Podcast on the Left, Comedy Bang! Bang!, Hardcore History, and Dr. Death have kept Mike and me alive over the last few months.
Liked this article? Sign up for our newsletter to get the best craft beer writing on the web delivered straight to your inbox.