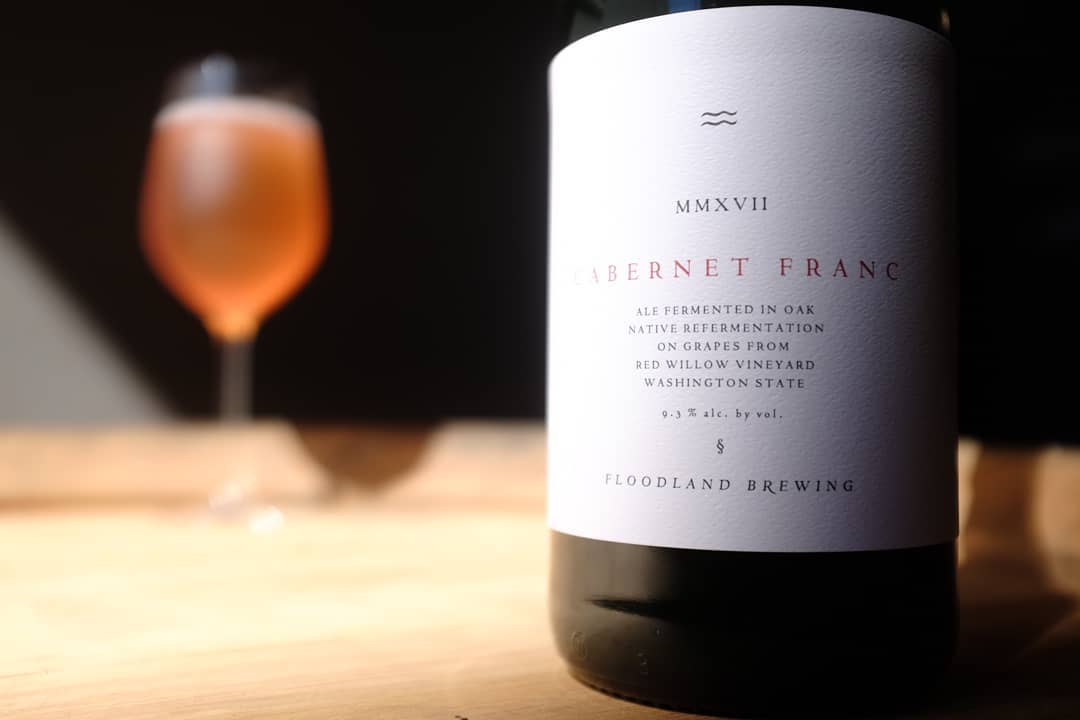 Floodland Brewing is our Best New Brewery of 2018
In 2018, it's hard for a brewery to open in anonymity. We've seen an increase in the number of talented brewers with creative side projects, or leaving other breweries to launch their own. Their pedigrees, combined with the emergence of beer trading and Instagram culture, means that few great things fly under the radar.
But sometimes they do, and that's why we created this list. You may have heard of some of these, it's our hope that you'll discover something new. Since the guidelines for a "new brewery" are somewhat vague, we limited our choices to breweries that opened in late 2017 or 2018. Below is our list of the best new breweries of the year. They're presented unranked with the exception of Floodland Brewing, which is our Best New Brewery of 2018.
Floodland Brewing
Seattle, Washington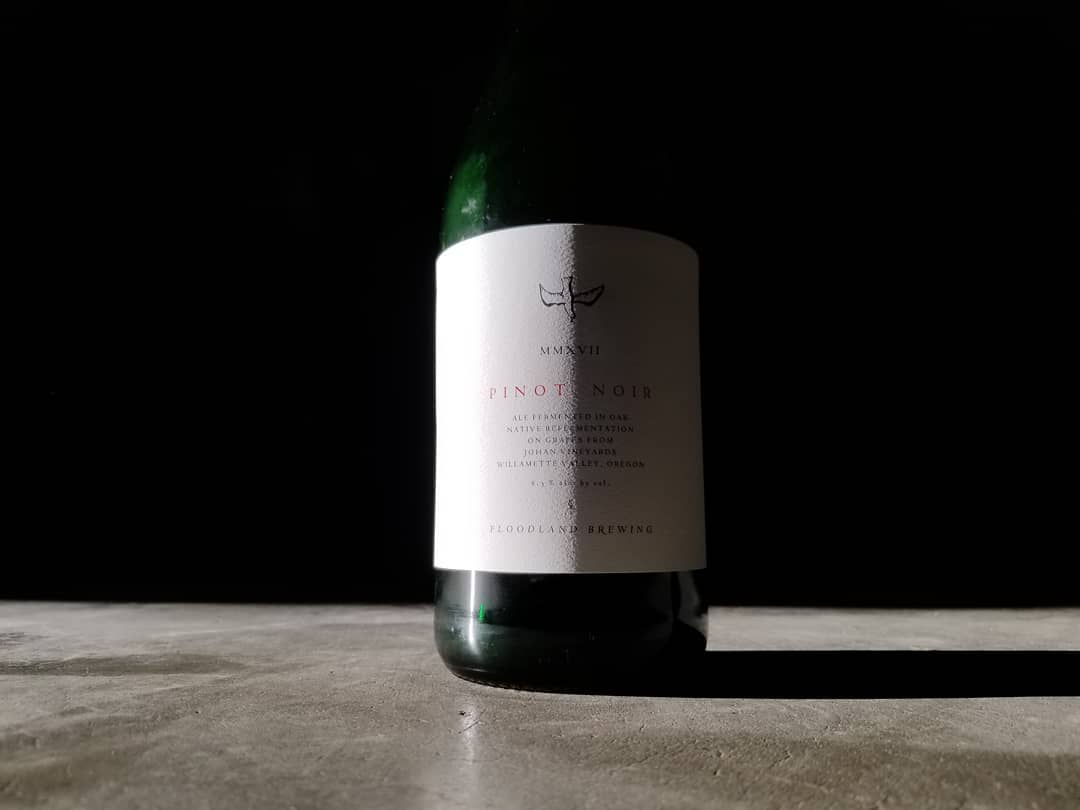 Floodland is a solo project from Adam Paysse, former co-founder and brewer at the stellar Holy Mountain Brewing. Paysse brings his brewing expertise to this brewery with complex and fascinating sours. The beer is extremely difficult to get a hold of (releases are announced on Instagram) and the brewery functions more as a bottle club. If you have the opportunity to try some of Paysse's beer, you should seize the opportunity. The only reason I could try their beer was through some very generous folks at Ale Apothecary's anniversary bottle share. And they were some of the best beers I had all year. -Kenny Gould
Root + Branch Brewing
Copiague, Long Island
I don't think we've come across any other brewery with a reference to a Libertarian Socialist zine (although The Referend's non-sequitur poetry might come close), so Root + Branch stands alone in that department. They've also impressed us with the breadth of beer they're producing. They've nailed balanced, hoppy beers and even introduced me to the "Lictenhaimer." Co-founder Anthony Sorice had been toying with the Root + Branch project during his time at Threes Brewing and LIC Beer Project and was able to launch Root + Branch with friend and business partner Ryan Mauban early in 2018.
Although Root + Branch is currently brewing nomadically through 12 Percent Beer Project, Sorice is working on a space in Copiague, Long Island to call his home. Keep an eye out for a future brewery and tap room. -John A. Paradiso
Cinderlands Beer Co.
3705 Butler St, Pittsburgh, Pennsylvania | (412) 251-0656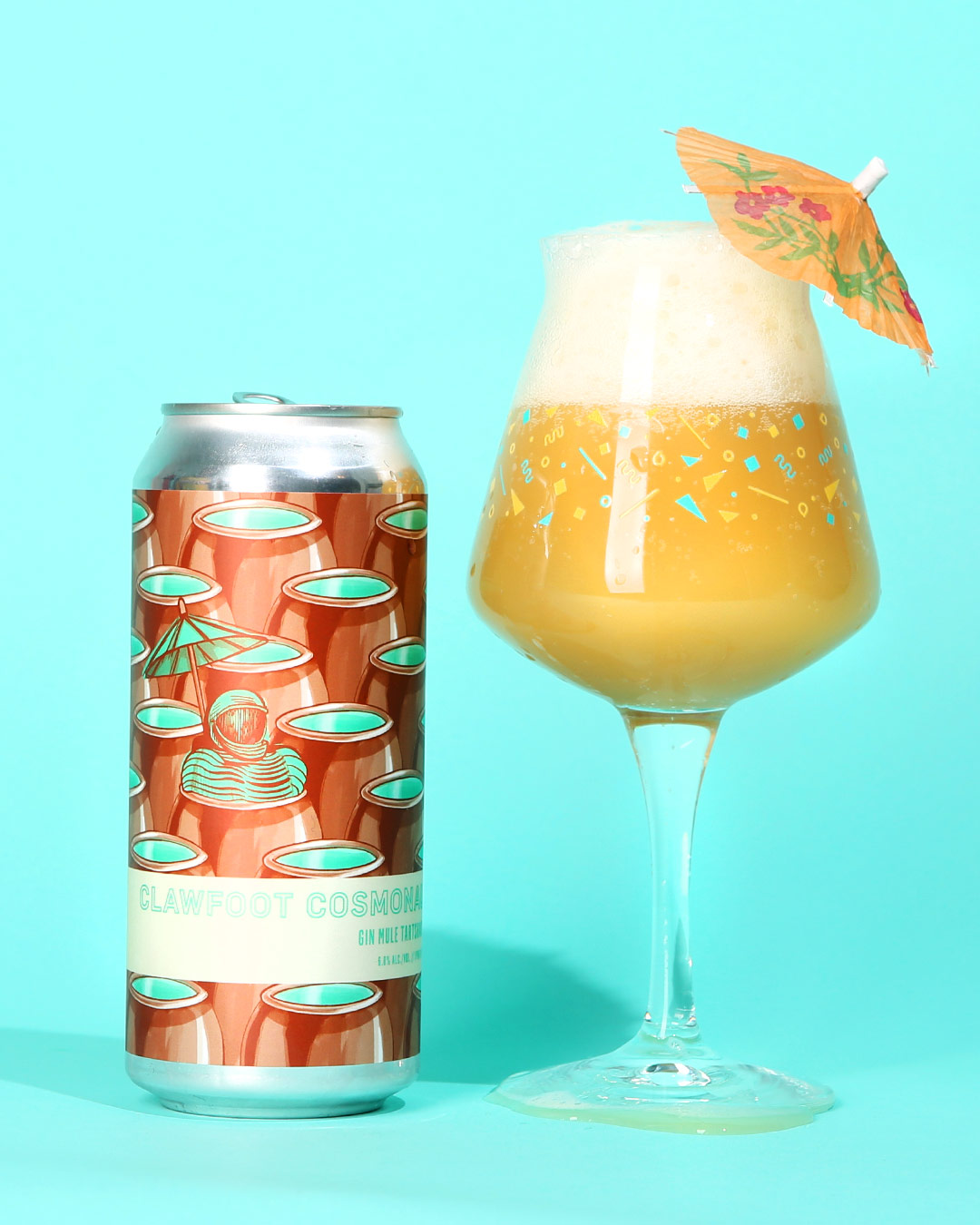 It's no secret that we're big fans of Pittsburgh and Pittsburgh beer. Cinderlands, which opened in November of 2017, is one of the most recent breweries working to elevate craft in the 'Burgh. We've been particularly impressed with their hoppy beers and stouts. Plus, they have a killer food menu. Although they're only about a year old, Cinderlands is already building a new production facility in the old Spaghetti Warehouse in the Strip District, which means more delicious beer for Pittsburgh. -Kenny Gould
Vitamin Sea Brewing
30 Moore Rd, Weymouth, Massachusetts | (781) 660-6665
We first got wind of Dino Funari and Vitamin Sea when he was gaining notoriety as a homebrewer. Then, we ran into him at the Craft Brewers Conference in Nashville and the rest is history. He introduced himself with some pretty amazing merch and we got to know him through his well-crafted IPAs and stouts. Funari and the Vitamin Sea team are working on their brewery and taproom in Weymouth, Mass. but you'll find kegs of Vitamin Sea in the Boston area. -Olivia Hurley
Ancillary* Fermentation
Raleigh, North Carolina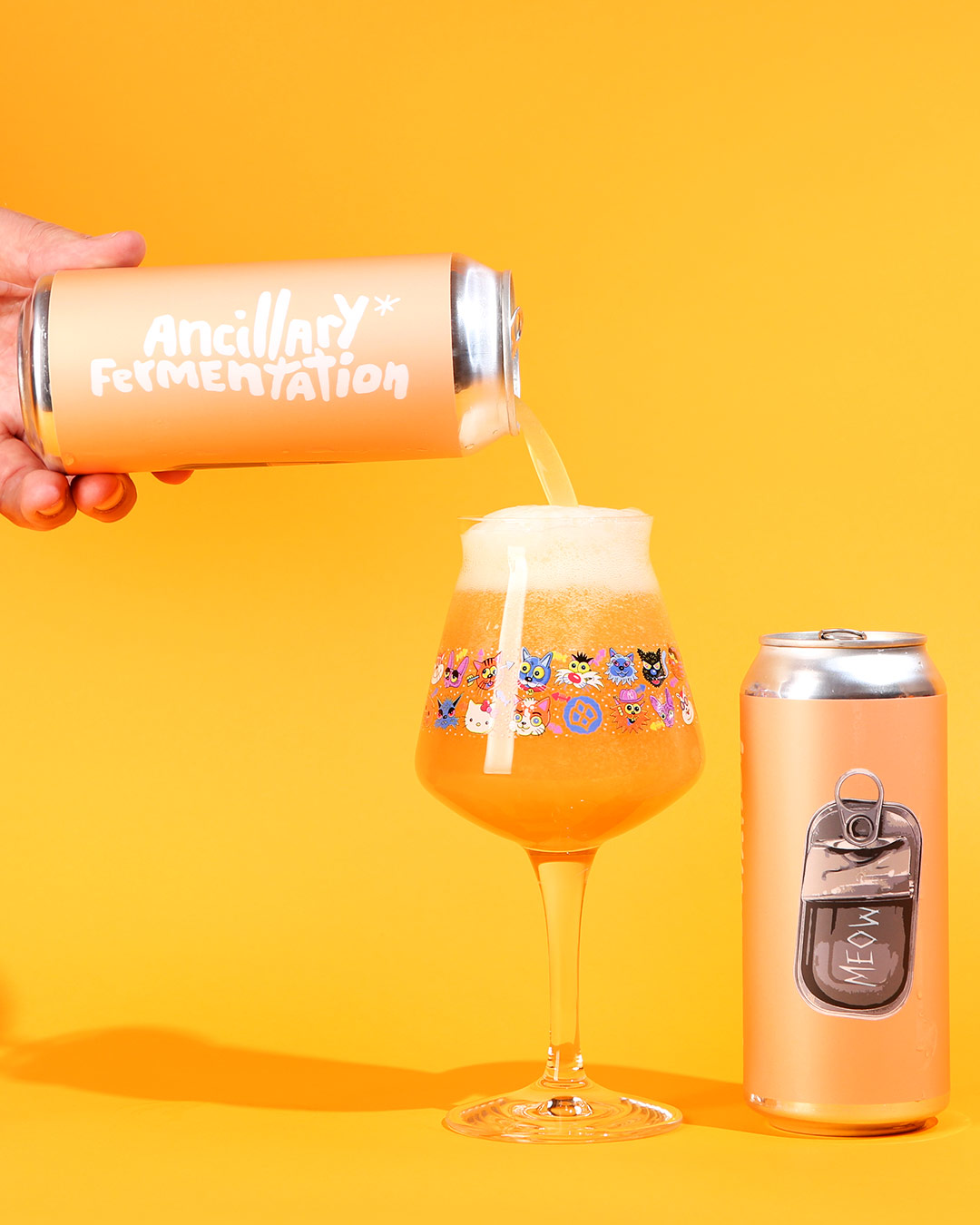 Ancillary* Fermentation is a creative side-project from Whit Baker and Sean McKinney of Bond Brothers Beer Co. Baker and McKinney contract brew the beer for Ancillary and host a "pop-up taproom" every month. The first two beer releases from Ancillary have been superb, but what truly sets the project apart is that each release has a unique theme and is hosted at a different venue… with proceeds donated to local charities. McKinney described the process as "activating" locations that wouldn't typically be thought of for craft beer (e.g. a gas station or an office park). The beer eventually works its way into distribution, but the real selling point is the curated release party. No word on whether or not there'll be a permanent taproom, but that doesn't mean this isn't a long-term project. Keep an eye out for Ancillary* Fermentation in 2018. -John A. Paradiso
Fermentery Form
1700 N Palethorp St, Philadelphia, Pennsylvania | (267) 518-3676
Similar to Floodland, Fermentery Form focuses on mixed-culture and barrel-aged beers. Form's creations — presented in gorgeous bottles — are subtle, nuanced, and delicate. The brewery opened in 2017, so it's no longer a secret that they produce excellent beer, but they've certainly hit their stride in 2018. It's also exciting to see a well-regarded beer city like Philadelphia get new life through breweries like Fermentery Form, La Cabra, and Forest & Main, among others. -J. Travis Smith
DSSOLVR
Asheville, North Carolina
Although DSSOLVR hasn't opened their physical brewery yet, we've been thoroughly impressed by their collaborations and contract-brewed beers. The team behind DSSOLVR is bringing something new to the Asheville scene. The design-forward, metal AF brewery is worth keeping an eye on in 2019. Just check out their trippy Instagram page and you'll see what we mean. -Olivia Hurley
Hacienda Beer Co.
8099 HWY 57, Baileys Harbor, Wisconsin | (920) 839–1515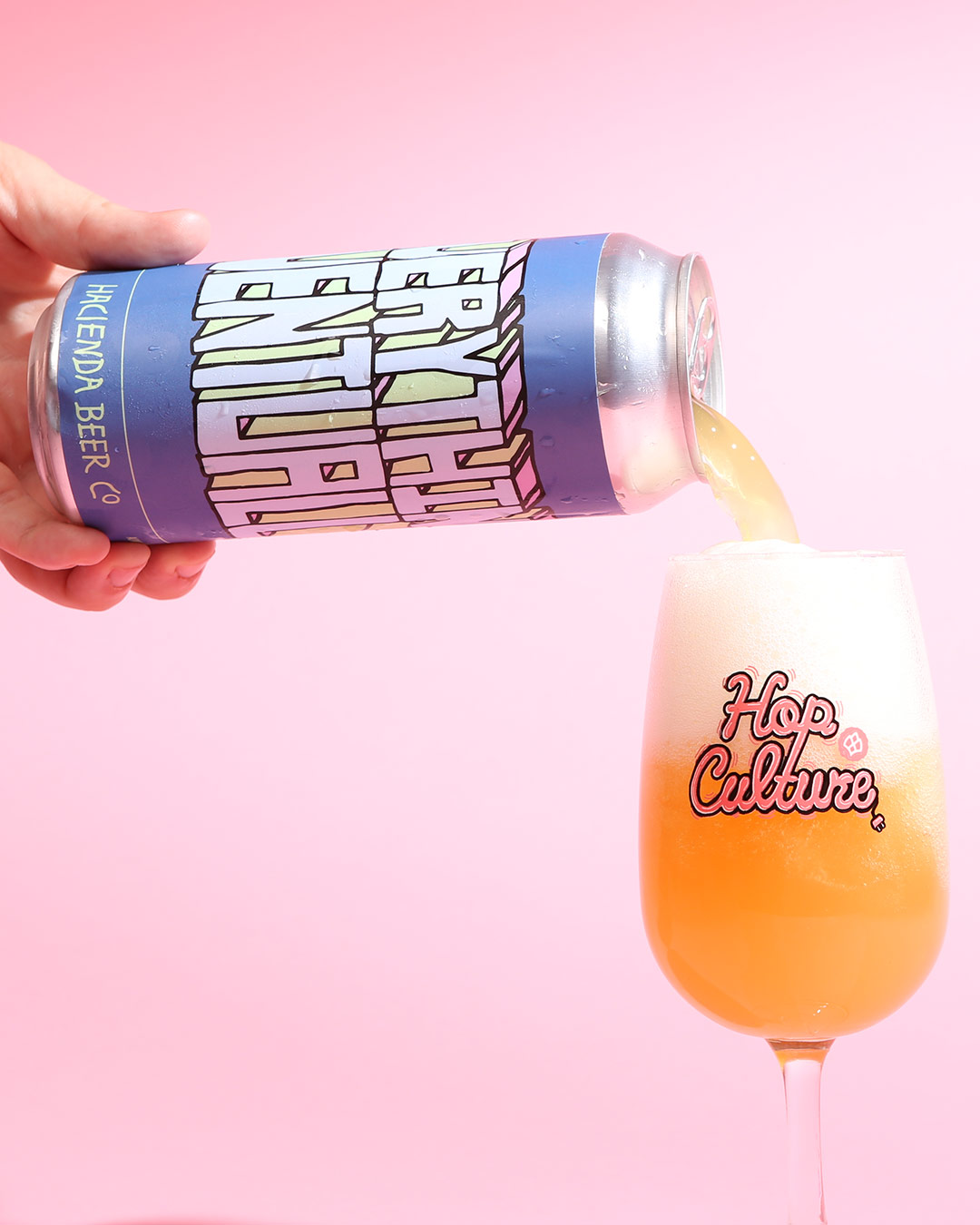 Hacienda was a complete surprise for us. The unassuming (though expertly designed) side project brewery from the team at Door County Brewing Co. in Baileys Harbor, Wisconsin, impressed with extremely balanced juicy IPAs and delicate saisons. If you're itching to try a beer like Everything Eventually or Smallish, beer from Hacienda — aka the Ham Sandwich Brewery (check out their merchandise) — can be found throughout Wisconsin. -John A. Paradiso
Zillicoah Beer Co.
870 Riverside Dr, Woodfin, North Carolina | (828) 424-7929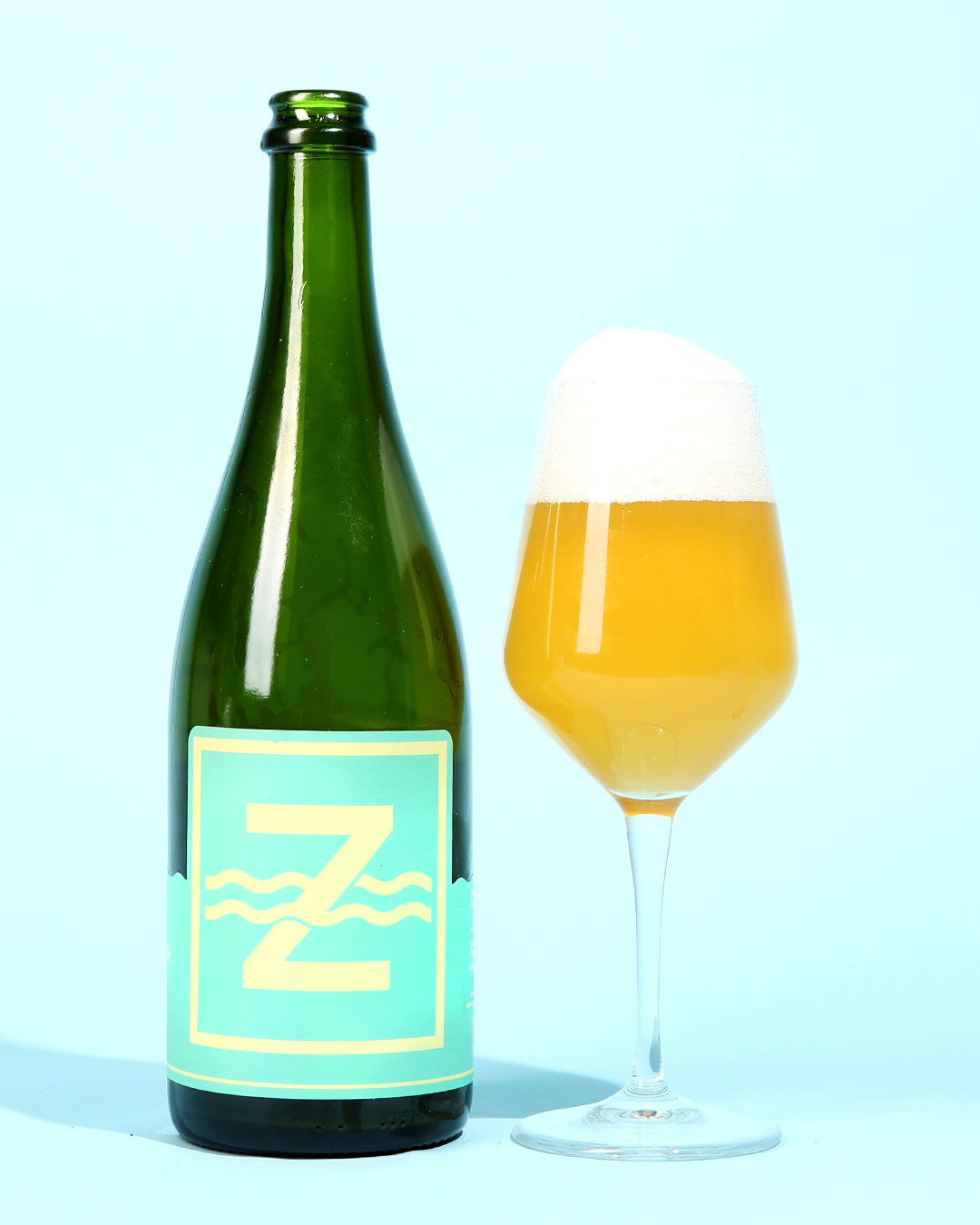 Another new-ish brewery to the Asheville beer scene is Zillicoah, though they might be the polar opposites of our friends at DSSOLVR. Where DSSOLVR exceeds in surrealist extremes with exciting hoppy beers, Zillicoah succeeds in subtlety and restraint. The Woodfin-based brewery celebrated its first anniversary this October, so the brewery is pretty well established at this point, but we didn't come across them until Burial's Burnpile festival. Zillicoah was pouring a beer that was described as "liquid bread." And it was, in the best possible way. -John A. Paradiso
Brewery Silvaticus Ales & Lagers
9 Water St, Amesbury, Massachusetts | (978) 504-2337
In a state spoiled for choice with juicy beer, it's refreshing to find a new brewery focused on Belgian farmhouse ales and crisp lagers. Brewery Silvaticus, founded by brewer Jay Bullen and events manager Michelle Riaz, brings together cozy, intimate vibes and a punk aesthetic. Enjoy a saison alongside the Powwow River in their outdoor beer garden with good company and you're in for a fantastic evening. -Grace Weitz
DankHouse Brewing Co.
161 Forry St, Newark, Ohio | (740) 915-6413
DankHouse was another brewery that more or less slid under our radar for the past year or so. It wasn't until we met them at our Columbus, Ohio beer festival (where they were a fan favorite) that we were treated to their deliciously juicy beer. Although DankHouse is relatively unassuming, the beer is aptly dank and extremely juicy. We try a lot of New England IPAs so the fact that a Newark, Ohio brewery caught our attention says something about their beer. -Kenny Gould
Moksa Brewing Co.
5860 Pacific St, Rocklin | (916) 824-1366
Moksa head brewer and partner Derek Gallanosa left Abnormal, an extremely well-regarded brewery that he helped found, to launch a new project. At Abnormal, Gallanosa became known for his expertly crafted stouts, but has since broadened the Moksa program to encompass quality IPAs, blondes, and grisettes. Moksa has quickly topped most beer drinkers' lists as an exciting brewery; Gallanosa's expertise, both as a technical brewer and a business owner, is a big part of their success. -Grace Weitz
Liked this article? Sign up for our newsletter to get the best craft beer writing on the web delivered straight to your inbox.