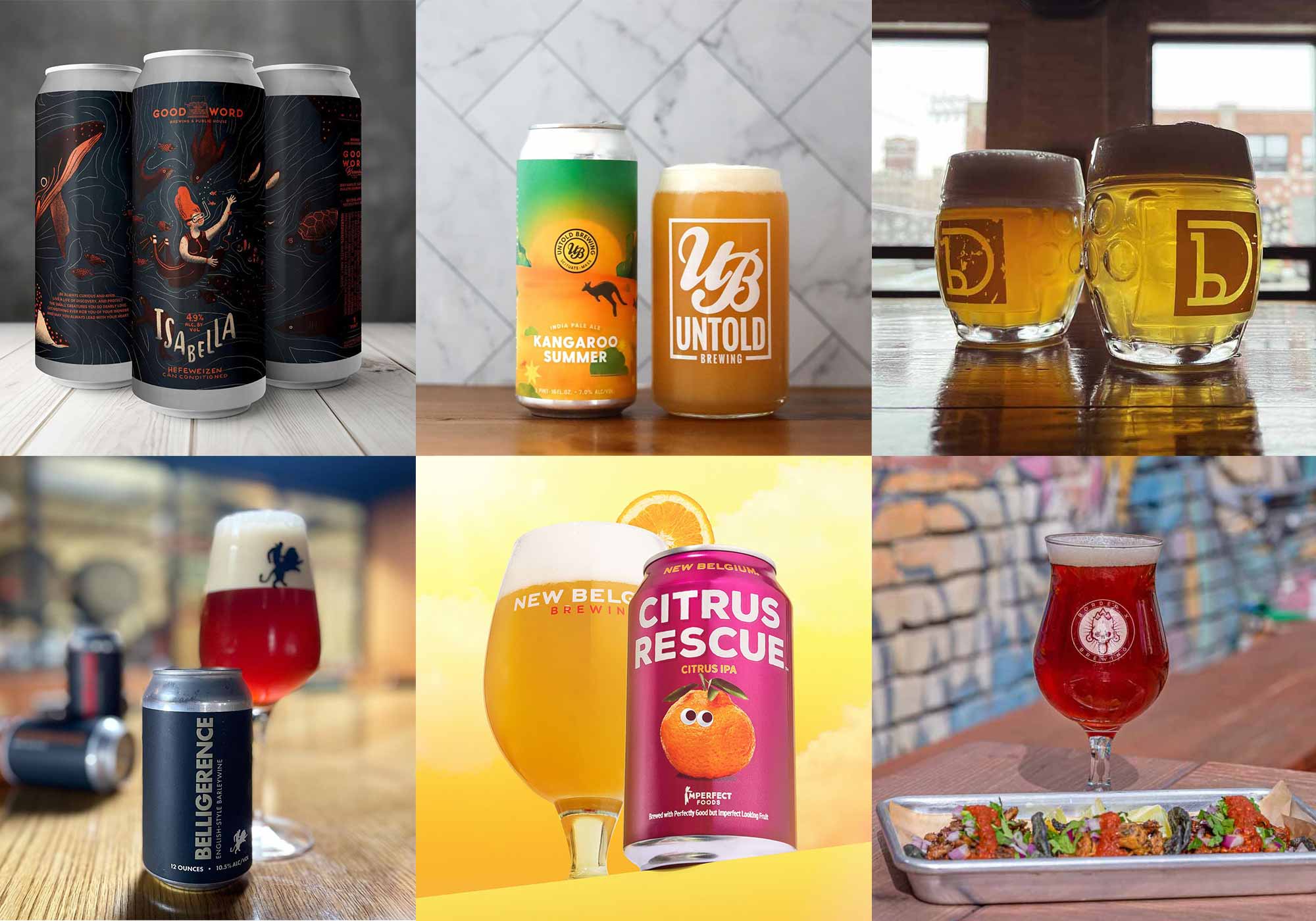 Short month, long list of beer.
Everyone knows that February is a short month. Somehow losing just two to three days makes everything seem more frantic. Luckily, we crammed a whole heap of amazing new content and best beers into these compact twenty-eight days.
Last month, we announced our 5th annual women in craft beer festival Beers With(out) Beards. And this month tickets are selling fast! Join us on Saturday, April 9th, 2022, at Brick South in Portland, ME, to celebrate the achievements of women in craft beer. At the festival, you'll be able to enjoy beer from thirty-five-plus breweries that are either women-owned or owned by femme-identifying people, or that have women or femme-identifying people in prominent leadership positions. This includes Bissell Brothers, Lamplighter Brewing, Outer Range Brewing, Resident Culture, Superstition Meadery, Twin Elephant Brewing Co., and many more!
Additionally, this month we showcased some of the fantastic Latinx-owned breweries across the country using unique ingredients and cultural traditions to create one-of-a-kind beers.
Plus, we unearthed exciting new hops coming down the bine this year that you should see popping up in beers soon. Luckily, we already tried a few. Spoiler alert: They're pretty tasty.
And we celebrated Valentine's Day the right way: with a comprehensive guide pairing beer and desserts. Sounds crazy? Well, Willy Wonka may have seemed crazy, too. We tapped into an expert pastry chef to lead us to candyland bliss.
Lastly, we found a few amazing South Asian-owned breweries making their mark in craft beer across North America.
As we say goodbye to the shortest month of the year, here are the best beers we had a chance to write about in February.
Here Are the 10 Best Beers We Drank in February 2022
Blood Saison – Border X Brewing
San Diego, CA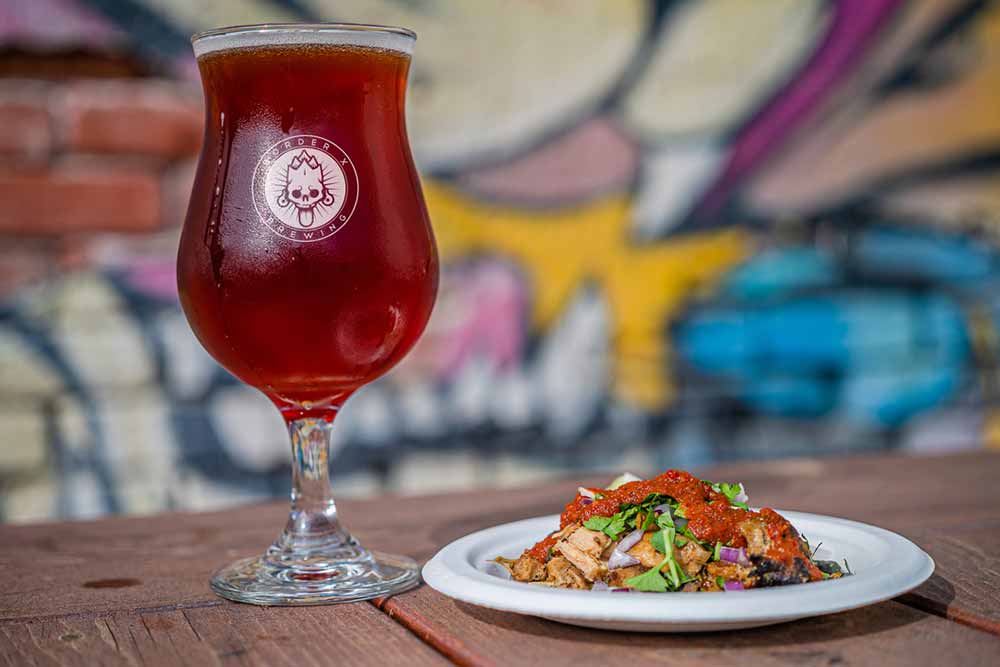 Saison – Beers made with chapulines (crickets), tamarind, mate tea, or chinola (passion fruit). Beers inspired by horchata, a rice-based Mexican drink with cinnamon. Or Mexican hot chocolate. Or Café Bustelo, a popular coffee in Latin America. These are just some of the ways Latinx-owned breweries across the country are embracing ingredients from their culture and experiences from their traditions to influence their beer.
For instance, in Southern California, Border X Brewing leverages indigenous ingredients to showcase their Latinx communities.
"We are part of that movement of people who aren't content to just reflect on the colonial history of Latinos," says David Favela, co-founder of Border X Brewing in San Diego, CA. "We are about reflecting on who we are today in a contemporary context. Not denigrating our history, but not dwelling on it either. Instead, we're trying to reinterpret what it means be Latino/Mexican American/Chicano today. In that sense, we're cultural transformers."
In particular, Blood Saison takes inspiration from the traditional Mexican drink Agua de Jamaica found at most Mexican restaurants, incorporating real hibiscus, agave, and crystal malts. Pouring a deep ruby red from the hibiscus flower, the beer "blew our minds," says Favela.
Since then, Favela, a first-generation immigrant from Mexico who grew up in Escondido, CA, has almost exclusively brewed beers reminiscent of his heritage.
Belligerence – Wild East Brewing Co.
Brooklyn, NY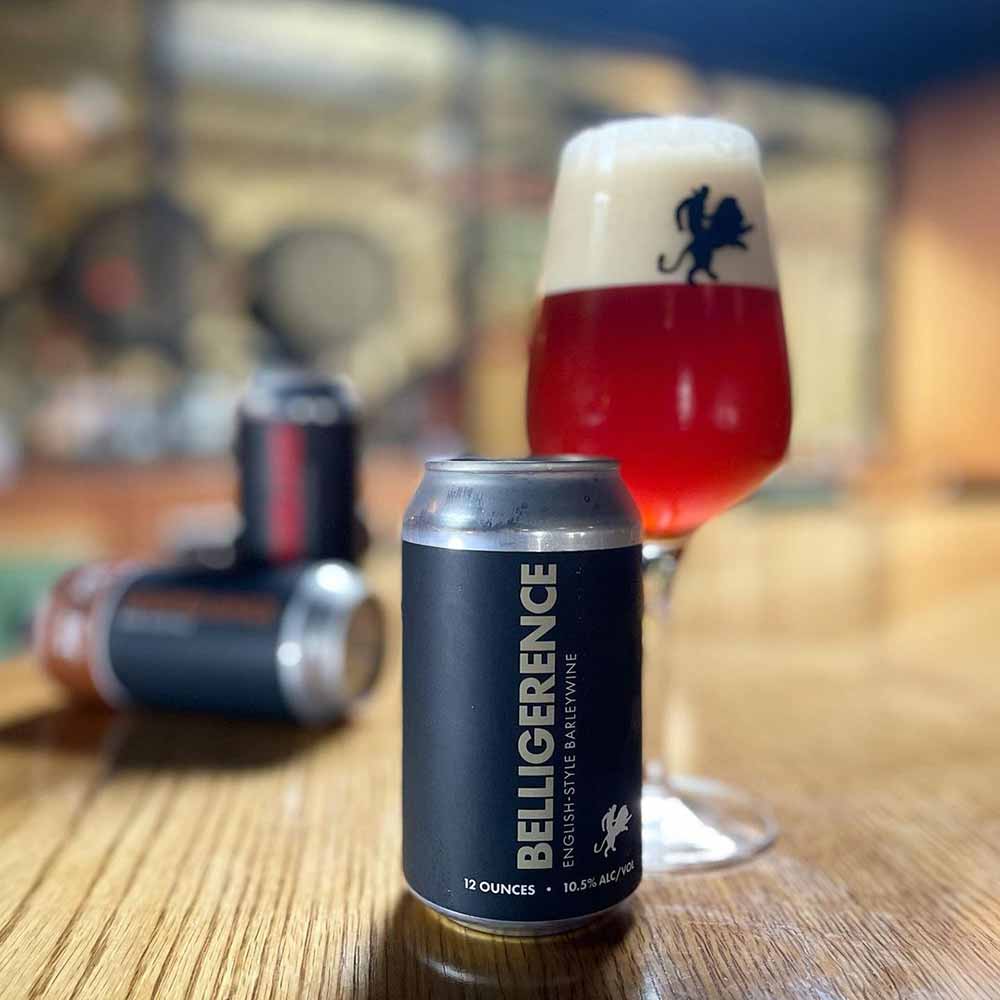 English Barleywine – One of our favorite breweries in Brooklyn, NY, will now be joining us at our women in craft beer festival, Beers With(out) Beards, in Portland, ME, on April 9th, 2022.
Founded by Lindsay Steen, Tyler March, and Brett Taylor, Wild East Brewing Company opened its doors in February 2020. The brewery specializes in mixed-fermentation, wild, and sour beers such as saisons, pale ales, Berliner weisses, and more.
Belligerence is a traditional English Barleywine. Although it clocks in at 10.5% ABV, and despite the name, Belligerence is actually very approachable for the style. We picked up on very rich, almost-burnt sugar, earthy pumpernickel bagels, and sticky toffee pudding. This is a boozy warmer perfect for winter.
3rd Anniversary – Channel Marker Brewing Company
Beverly, MA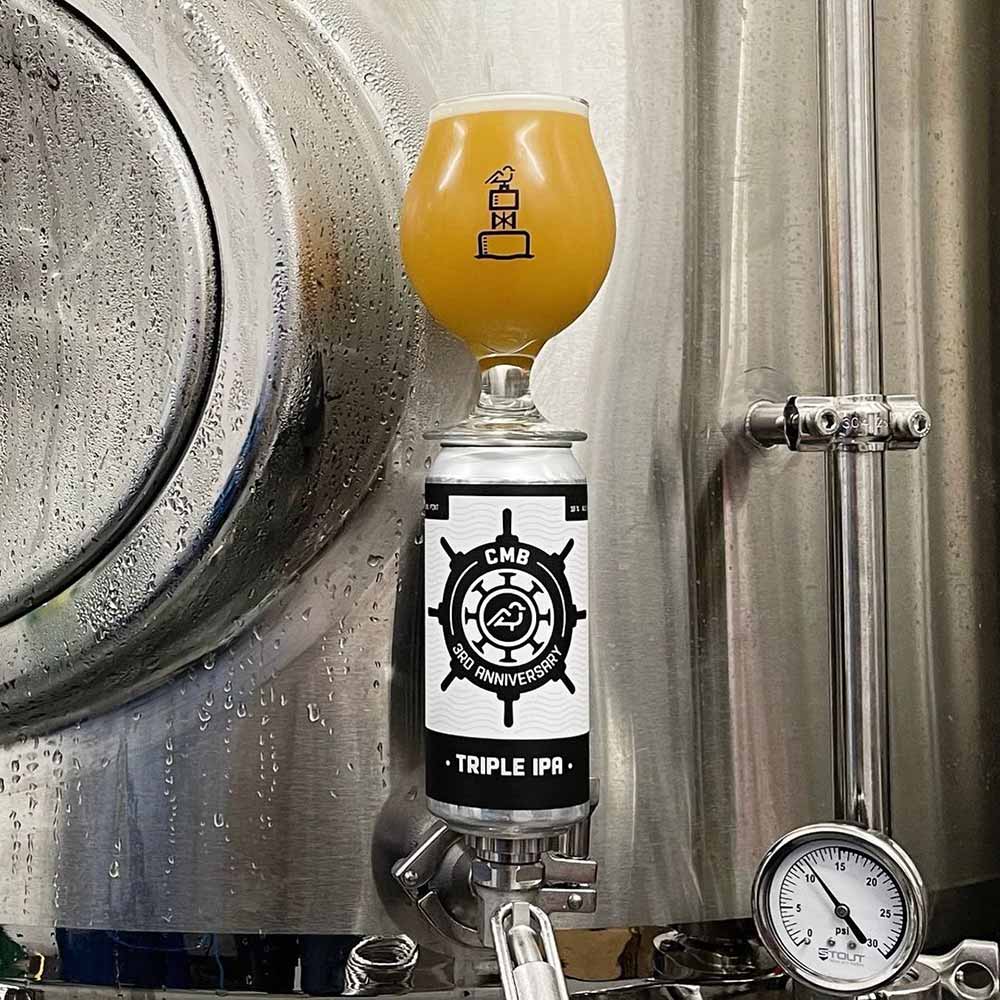 Triple New England / Hazy IPA – One of our favorite hidden-gem breweries of 2020, Channel Marker Brewing celebrated its third anniversary last month. They went all out to party!
A 10% ABV triple IPA, 3rd Anniversary features Citra Incognito and El Dorado Incognito on the hot side and dry hopped with BRU-1. Plus, Channel Marker dry hopped this one with two additional hops that we just named the most exciting to watch in 2022–Eclipse and HBC 586.
Quite simply: 3rd Anniversary has a Ph.D. in hops, with the masters at Channel Marker expertly blending all together for a beer that is piney and dank with notes of white grape, peach nectar, and citrus pith. This beer drops oh-so-velvety smooth and balanced for a triple IPA.
Pilsner – Dovetail Brewery
Chicago, IL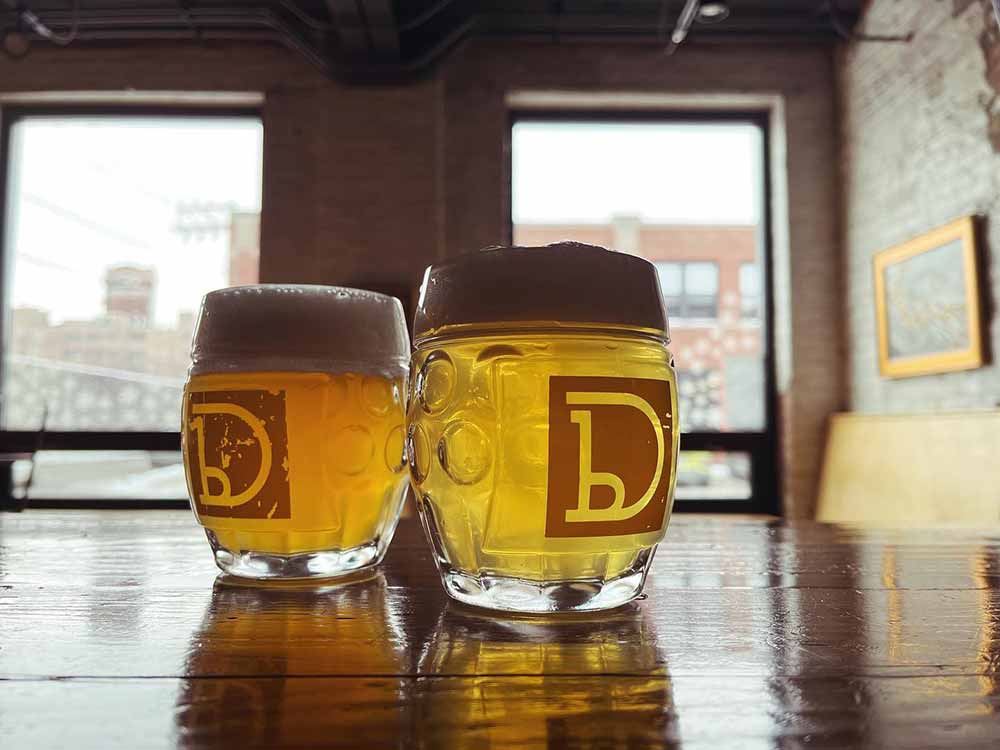 Czech Pilsner – One of our best breweries in Chicago, Dovetail follows a rustic route, simply naming their beers based on the style. For instance, Dovetail Lager, Dovetail Hefeweizen, and Dovetail Pilsner.
You all know how much we love pilsners. Dovetail's version is something special, showcasing Czech hops, 100% Pilsner malt from Bamberger Mälzerei, and what the brewery calls, in the beer's Untappd description, "heaven's water." Aka a recreation of Plzeň's iconic soft water all the way in Chicago.
Isabella – Good Word Brewing & Public House
Duluth, GA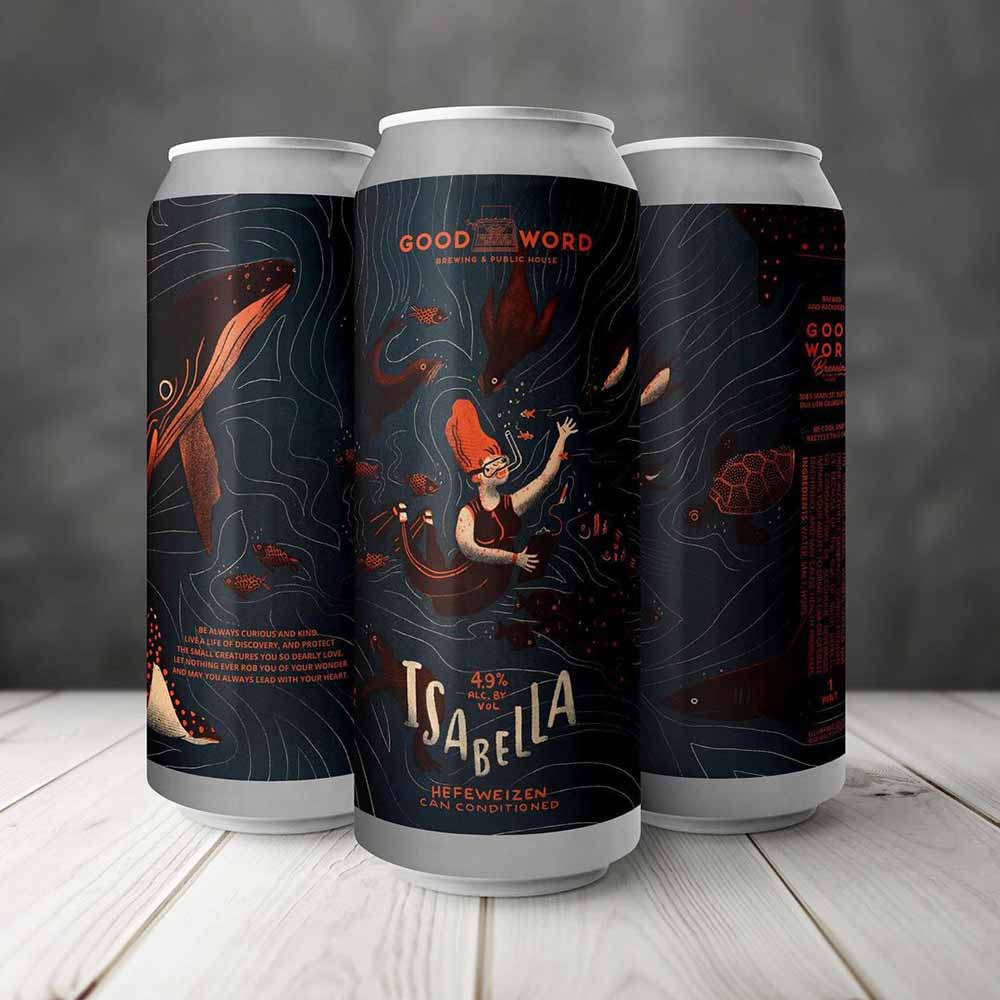 Hefeweizen – I'll admit that my wife and I don't really celebrate Valentine's Day. But if we were to partake, you can bet that it would include some great beer and delicious desserts. While those two may seem like an odd combination, in the right hands you can absolutely find suds and sweets that go together.
We tapped into the expertise of Mike Gallagher, owner of Leon's Full Service in Decatur, GA, and pastry chef, Rachel Wright, to give us a peek into how they decrypt the dessert and beer pairing dilemma.
For instance, pairing Good Word's hefeweizen, called Isabella, with a nice chocolatey, caramely, candy bar.
"No need to add chocolate here," says Wright. "Let's add some light, crisp bubbles with banana notes and orange citrus to contrast." Here are all of Wright and Gallagher's recommendations and tips.
Gir – Azadi Brewing Company
Chicago, IL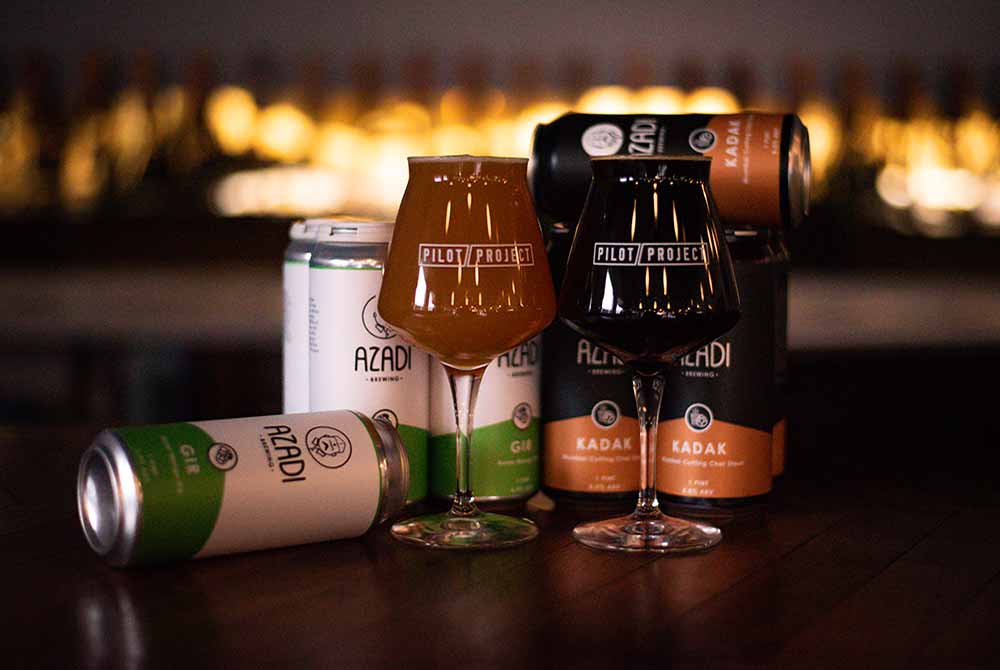 Kesar Mango IPA – You may already recognize Azadi. They made one of our favorite beers we drank last month when we featured them in our piece on the innovative brewery incubator Pilot Project. Well, they're back this month in our five best South Asian-owned breweries to support across North America.
This month we're highlighting Gir, an IPA inspired by the Kesar mango, a vibrant orange fruit native to India.
"People who have never been to India have fallen in love with these beers," says Bhavik Modi, co-founder of Azadi.
Azadi has fifteen more beers planned at Pilot Project this year. Eventually, Modi and fellow co-founder, Gator Schrand, hope to open their own brewpub focused on pairing Indian food and beer.
So you'll probably see even more Azadi beers featured here in the future!
Hopnosis – Firestone Walker Brewing Company
Paso Robles, CA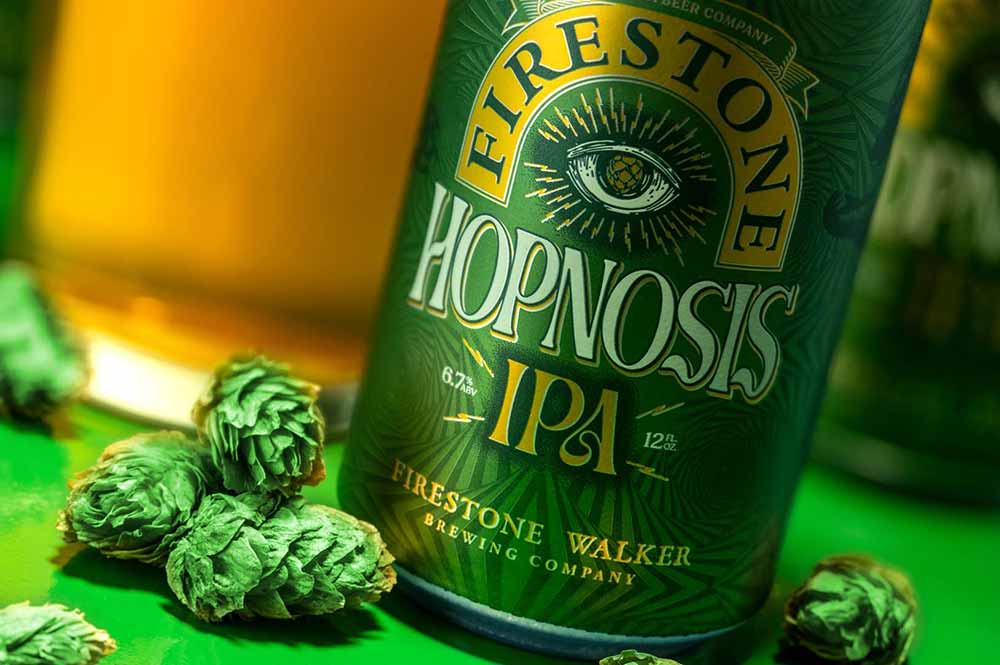 American IPA – Brewed with Mosaic Cryo, Hopnosis from Firestone Walker perfectly showcases the direction of hop technology in the industry.
Cryo hops is a process that uses very cold temperatures to extract and pelletize the lupulin inside of a hop. Because cryo hops are so concentrated, they've become an essential tool in a brewer's arsenal, especially for anyone making New England-style double, triple, or milkshake IPAs.
In this case, Firestone Walker threw Simcoe, Talus, and Callista into the kettle before dry hopping with the Mosaic Cryo, Idaho 7, El Dorado, Cashmere, Nelson Sauvin, and Riwaka.
The result? An absolute volcanic explosion of dankness and juiciness.
Kangaroo Summer – Untold Brewing
Scituate, MA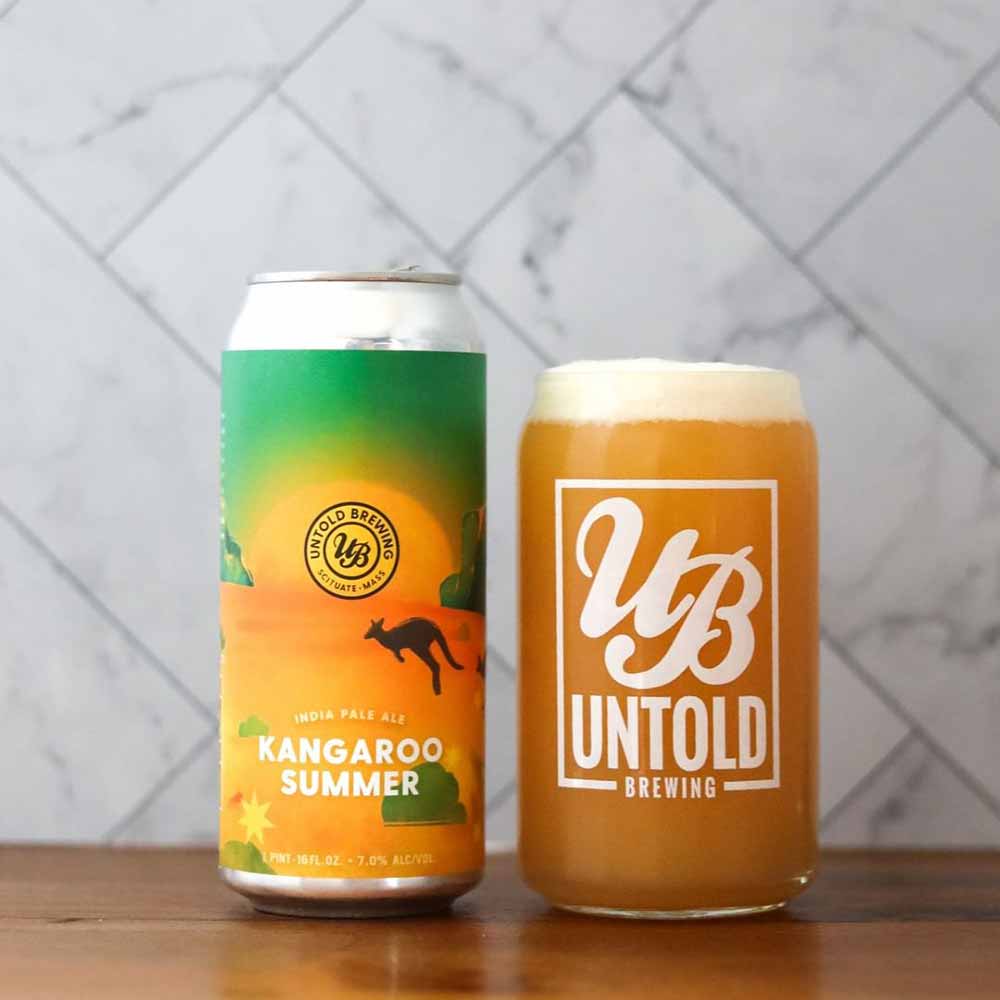 New England IPA – This beer blew our minds. Honestly, we haven't tried too many beers that feature Aussie and New Zealand hops. But after tasting this IPA from Untold Brewing, one of Boston's coolest new spots, we realize we've been missing out.
Light and zippy, Kangaroo Summer accentuates bright honeydew and melon notes with a little kick of smoke at the end.
This IPA tasted completely different from any other one I've ever had. And that's hard to do in today's hop-heavy scene.
Actually, we found this New England-style IPA almost more like a good sauvignon blanc or chardonnay.
Co-owners Matt Elder and Mike Dyer (whose pedigree includes Trillium Brewing Company and Tampa Bay Brewing Co.) have definitely hooked us on IPAs showcasing hops from down undah.
Food Fight Hazy IPA – Common Space Brewery
Hawthorne, CA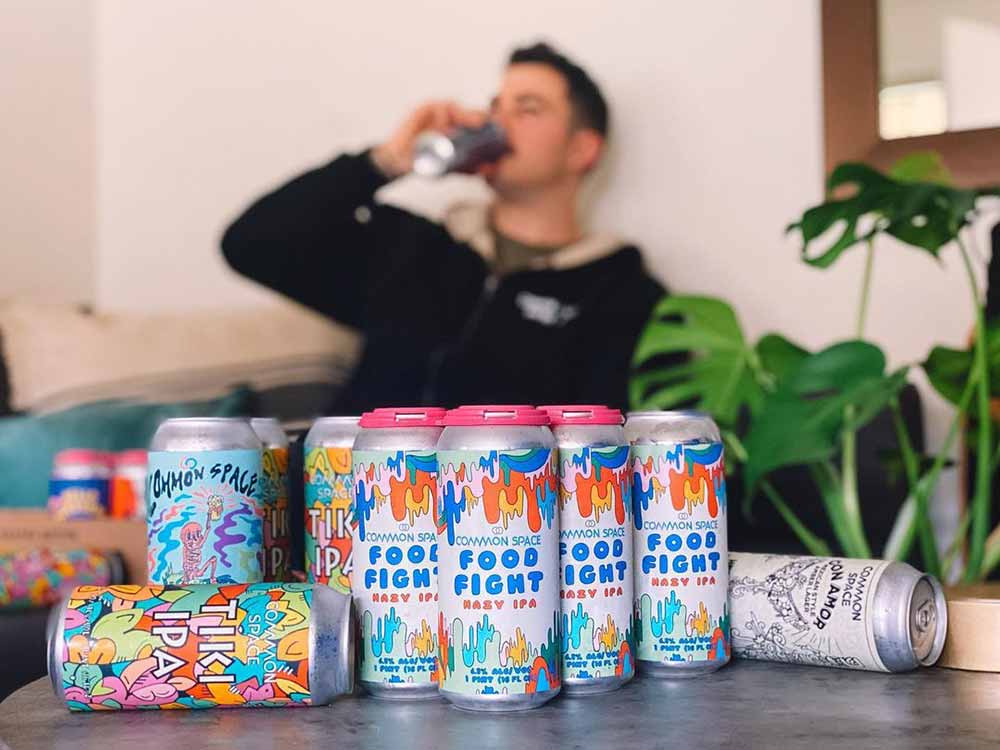 New England / Hazy IPA – A bouquet of hops show up once again on our list this month in a new hazy from Common Space Brewery in Los Angeles, CA. Food Fight Hazy IPA includes a lovely toss up of hops such as El Dorado, Mosaic, Simcoe, American Noble.
The beautiful haze burns off leaving fresh cantaloupe and honeydew hues. Do we detect a little light whip of vanilla at the end? This is like the best piña colada in a pint glass we could find.
Citrus Rescue – New Belgium Brewing Company
Fort Collins, CO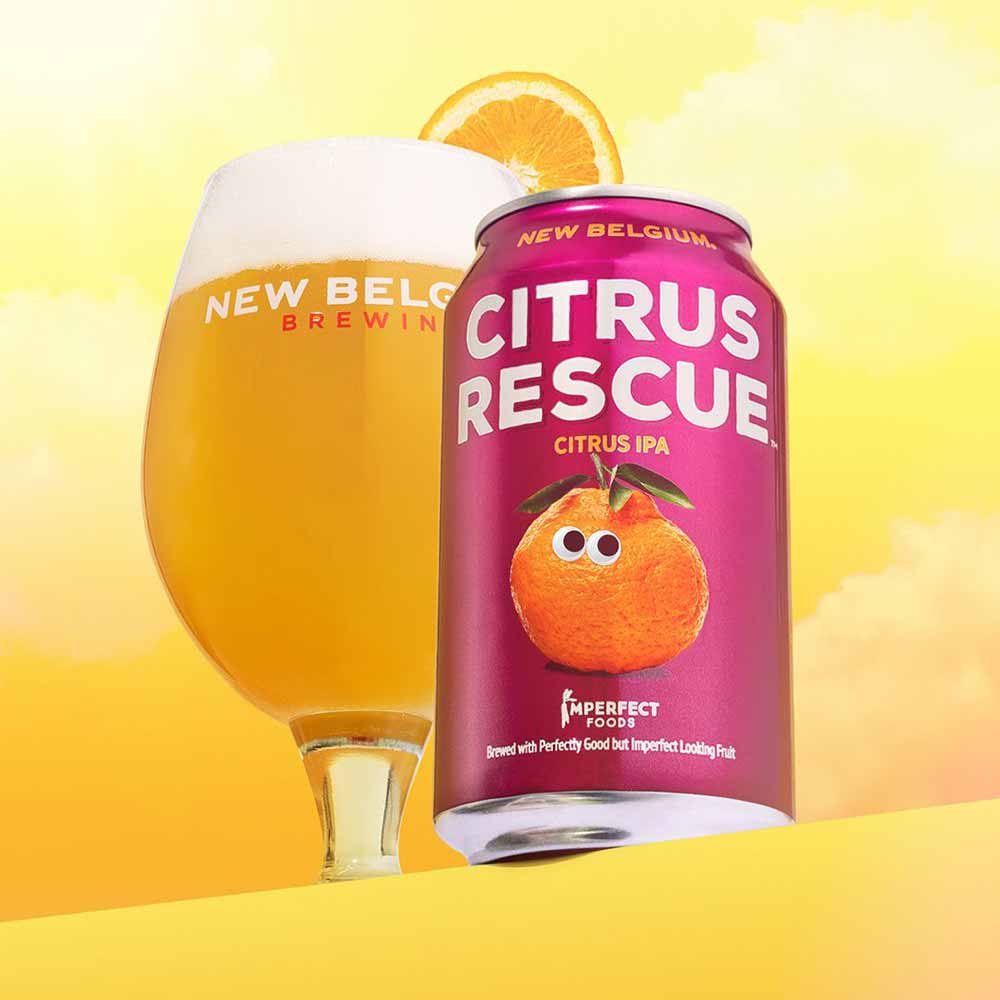 American IPA – New Belgium brewed Citrus Rescue on a simple concept: repurpose oranges society deems imperfect and wastes into a beer. Teaming up with Imperfect Foods, a sustainable online grocer dedicated to saving these "ugly fruits," New Belgium created a beer based on the same idea.
Popping the tab immediately released that oh-so-familiar orange scent from the carton. If you peeled an orange and a little juice ended up on your fingers and you licked them…you'd get a sense for this beer. It's juicy, but with a hint of pithiness. Ultimately, Citrus Rescue is a sweet orange nectar promoting a great cause.