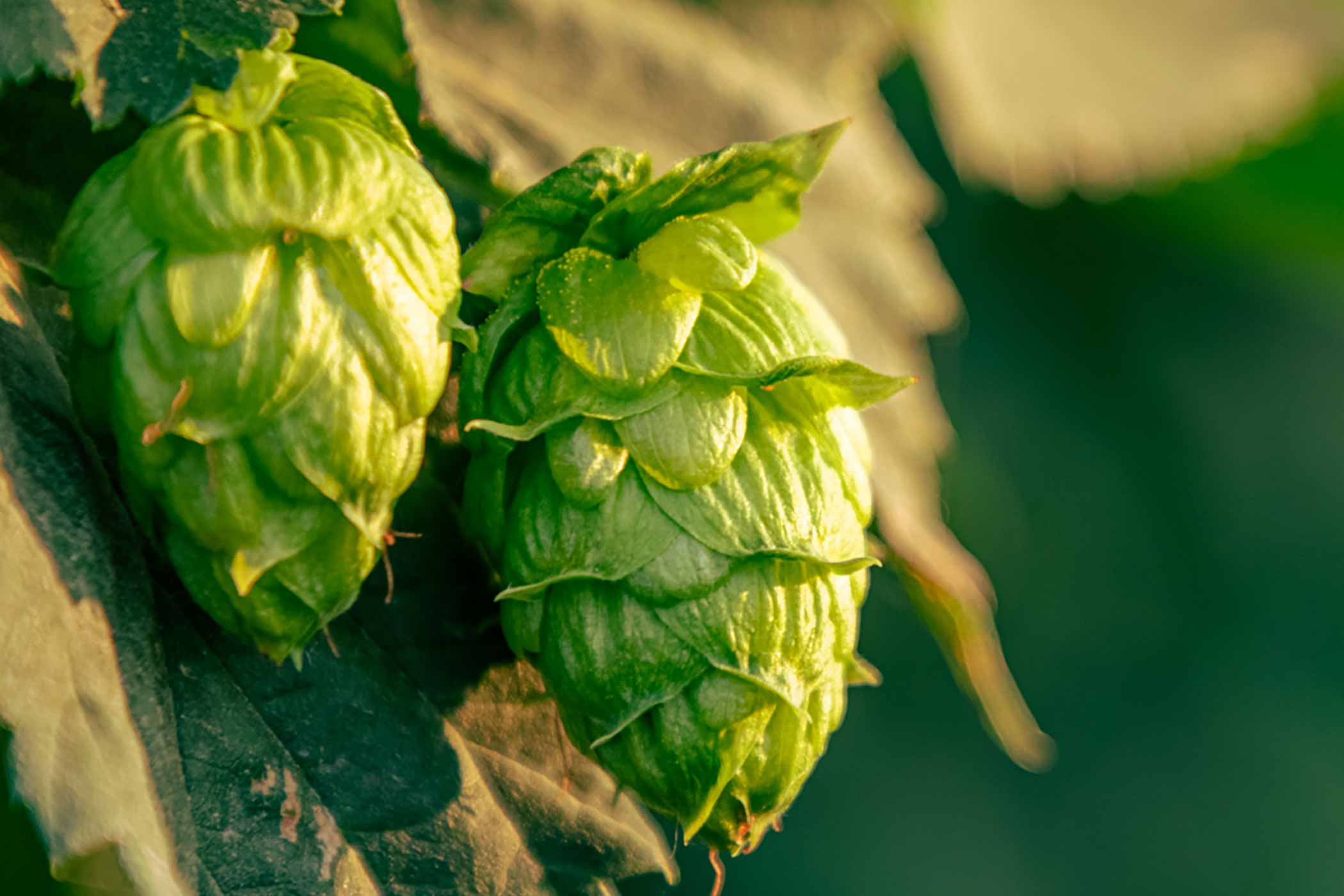 Photography courtesy of Yakima Valley Hops
Hops are hot. Every which way we turn, whether it's scrolling through Instagram, perusing cans on a shelf, skimming through a tap list, or just chatting with folks in the industry, hops hit us with fire and smoke again and again. In American craft brewing we feel very confident saying that hops are the hottest ingredient in beers right now. Well, they have probably been since the turn of the twenty-first century.
But even two decades later, hops growers and suppliers continue to innovate, delivering new breeds, new technologies, and new hops from countries previously unseen in the United States.
To truly get the pulse on hops in 2022 we tapped into the expertise of Jeff Perkins, CEO of Yakima Valley Hops, the source for the highest-quality hops from both the Yakima Valley and premium growing regions around the world.
Situated in the Yakima Valley, the largest hop-producing region in the United States, Yakima Valley Hops helps brewers and homebrewers brew their best beer, whether it's barrels or gallons.
So whether you're a homebrewer looking to up your beer game this year or a brewer interested in maximizing efficiency and flavor, take a look at the hottest trends and the hottest hops of 2022, according to an expert.
What's Hot in Hops?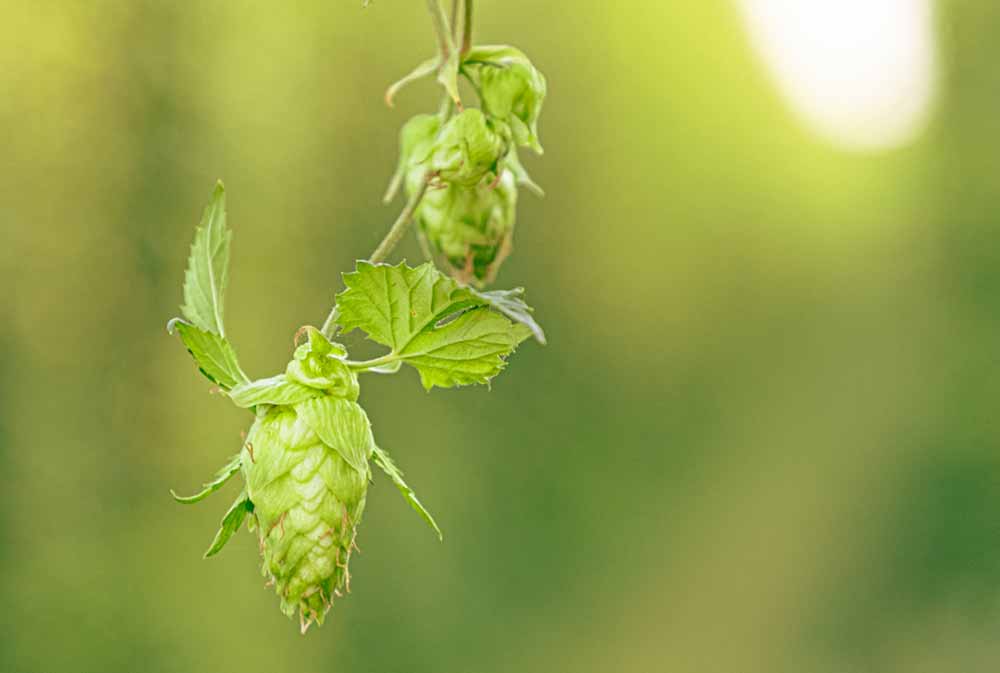 Undeniably, the global pandemic changed the craft beer industry. Many brewers are still feeling the ripple effects, including with hops.
"Currently, the market is interestingly enough shifting from more expensive proprietary hops to less expensive public or less expensive proprietary hops," says Perkins. "That's due to the cost of business increasing, and COVID has caused a lot of breweries to shut down and reopen."
According to Perkins, this COVID coaster meant many breweries renewed focus on their flagship beers. As opposed to experimenting with some of the more expensive or hard-to-find hop varieties.
Makes sense that in a time of turmoil we return to what we know best. And what we know works well.
"People are going back to the hops they know and have used again and again," says Perkins, citing that Yakima Valley Hops' Citra sales have stayed consistent.
For that very reason, Perkins notes that there haven't been a ton of new hop varieties released into the market the past couple of years.
Still, although the past couple of years have been tumultuous, brewers have preserved. Whether that's doubling down on hops in core beers or exploring new hop technology that maximizes efficiency and flavor, here are the five hottest hops Perkins predicts to see catching fire in 2022.
The 5 Hottest Hops of 2022
Perkins gives us his picks on the hottest hops of the year.
Vista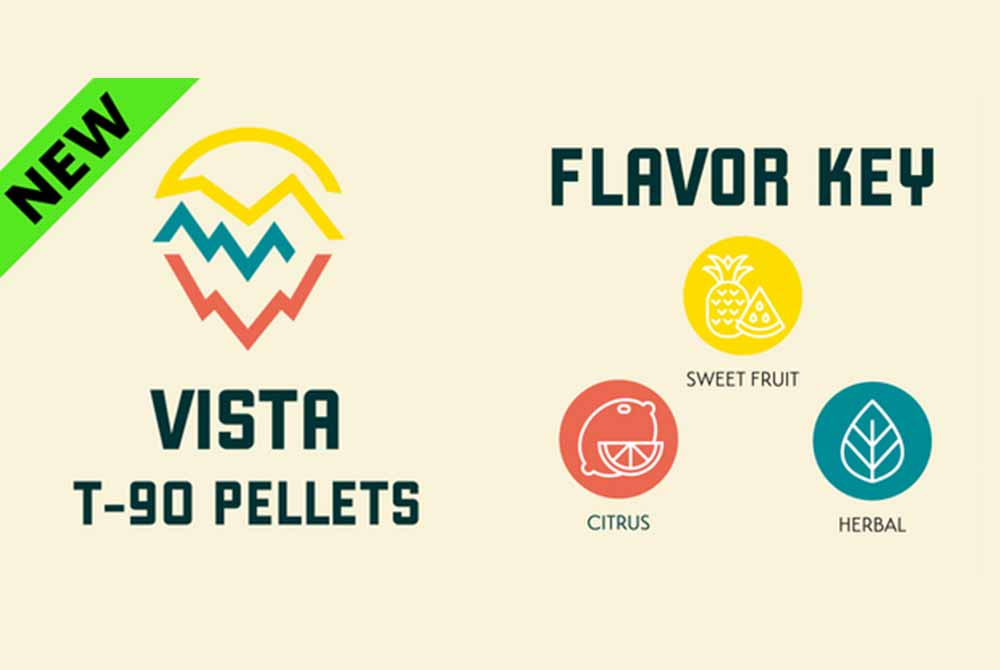 Previously named USDA Elite Line 074, Vista comes from the public breeding program, a trust agreement between the Brewers Association and the United States Department of Agriculture-Agricultural Research Service (USDA-ARS) that funds hop-growing cultivars in the public domain in the U.S.
Vista made it to market thanks to positive feedback from brewers at the 2019 Hopsource, a program put on by the Brewer's Association and hosted at Yakima Valley Hops.
Brewers who participated in a series of blind smell tests picked up stone fruit, citrus, tropical fruit, and floral characteristics. "Brewers say they like it very much," says Perkins, who also mentions you can pick up tangerine, melon, pear, and green tea from Vista.
The alpha ranges of Vista also tend to be higher, between ten to twelve percent. "That's a real key indicator for people because, depending on the desired bitterness effect in the beer, people tend to choose hops with higher alpha acids," says Perkins.
In general, if hops have a higher alpha acid, brewers can use a smaller amount of hops in the recipe. Whereas beers leveraging hops with lower alpha acids often need higher amounts of hops.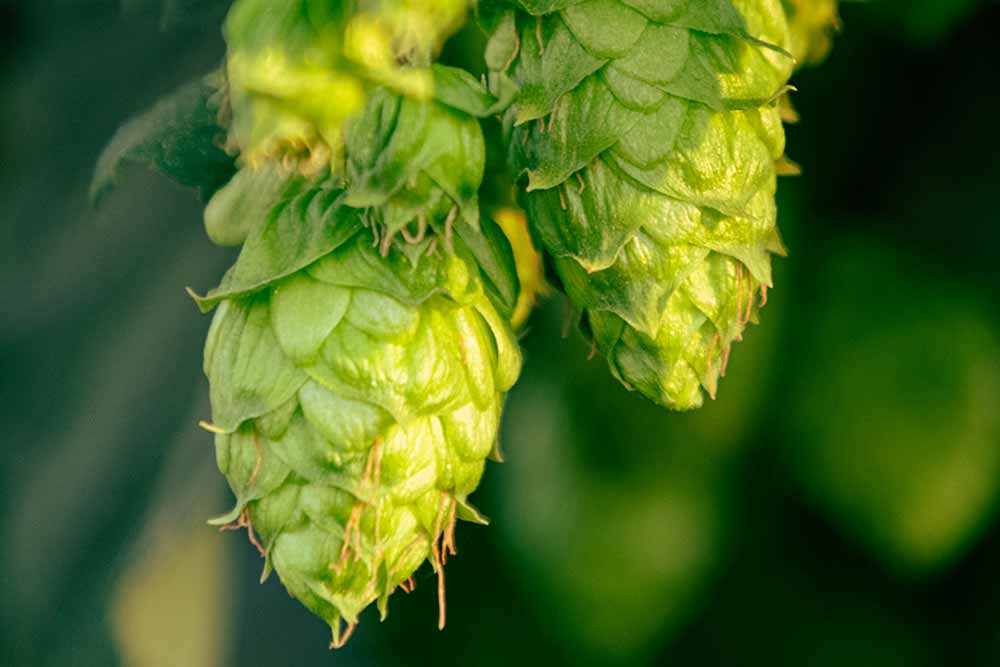 "Brewers want to buy hops higher in alpha acids so they don't have to put as many hops in the beer to achieve their objective goal," says Perkins. That's a huge consideration, especially in today's market.
Overall, what's most exciting about Vista is that it's a new public variety in the marketplace grown and sold by farmers. Meaning this hop is not owned by any one private entity.
According to Perkins, the last successful hop to come out of the public breeding program was Cashmere. "It's cool to see that there are some different offerings in the marketplace and different options for consumers," says Perkins.
Best Beer Styles: This hop works best with IPAs.
Try It: Look out for beers with Vista hops later in 2022.
Talus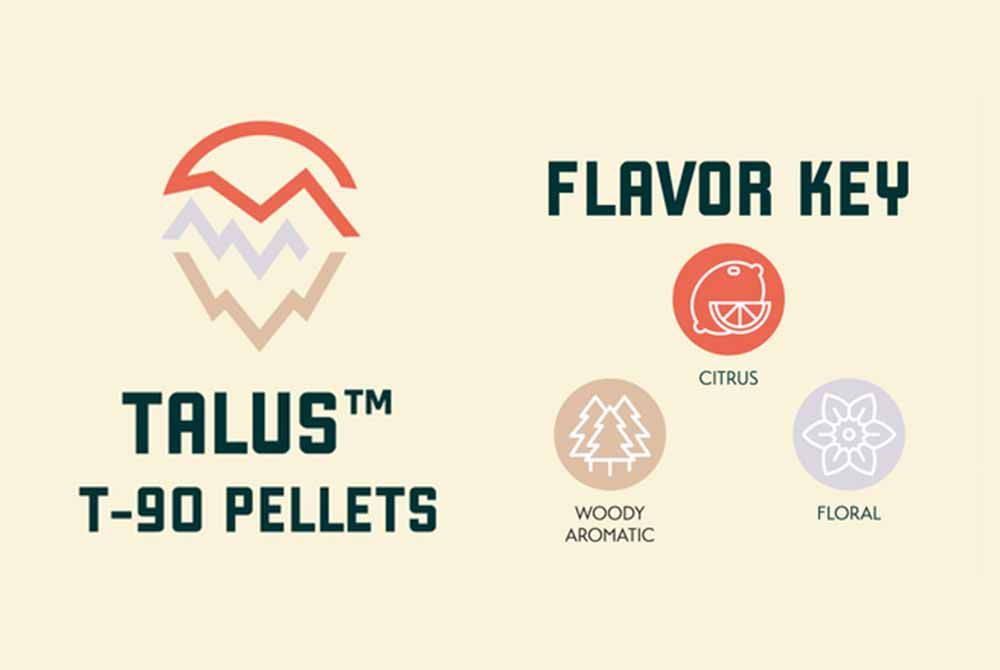 Originating from the Hop Breeding Company (HBC), Talus was bred from Sabro and an open-pollinated variety.
"Talus delivers peak aromas of pink grapefruit, citrus rind, dried roses, pine resins, tropical fruits, and sage," says Perkins.
With alpha acids in the higher range between eight to twelve percent, Talus can be a very cost-effective hop.
This could be one of the reasons Yakima Valley Hops has seen a lot of interest in Talus. "This has gone into our top ten varieties in terms of our total volumes we sell," says Perkins. "The market has accepted this one tremendously."
Best Beer Styles: This hop works best in wheat ales, golden ales, American lagers, and pale ales.
Try It:
Fresh Hop Lateral A – Single Hill Brewing
Head Full of Fresh Hops – Fremont Brewing
Hopnosis – Firestone Walker Brewing Company
Adeena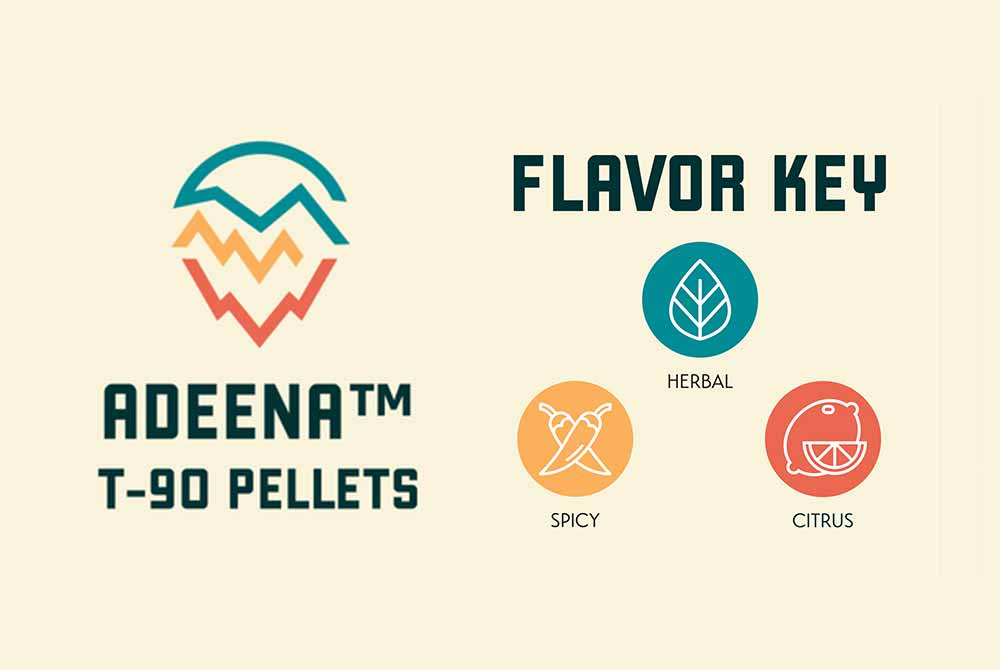 Whereas the previous two hops worked well in ales, Adeena is a hop geared specifically toward lager-style beers. According to Perkins, this is an overall trend in hops right now. "There is a shift in breeding going on from hops catered to over-the-top punchy-style hops to more hops that are functional based upon beer style," says Perkins. "A lot more breweries are making pilsners, kölschs, etc. And there are hops being bred to specifically use in those functionalities."
Formerly known as ADHA 1940, Adeena was commercially released in 2020 and has quickly gained traction.
"This is a really exciting one for us this year and in the past two years because a lot of the beer trends I've noticed…brewers are getting more into refining lager beers and improving them," says Perkins. "We're seeing that on every level of every craft beer."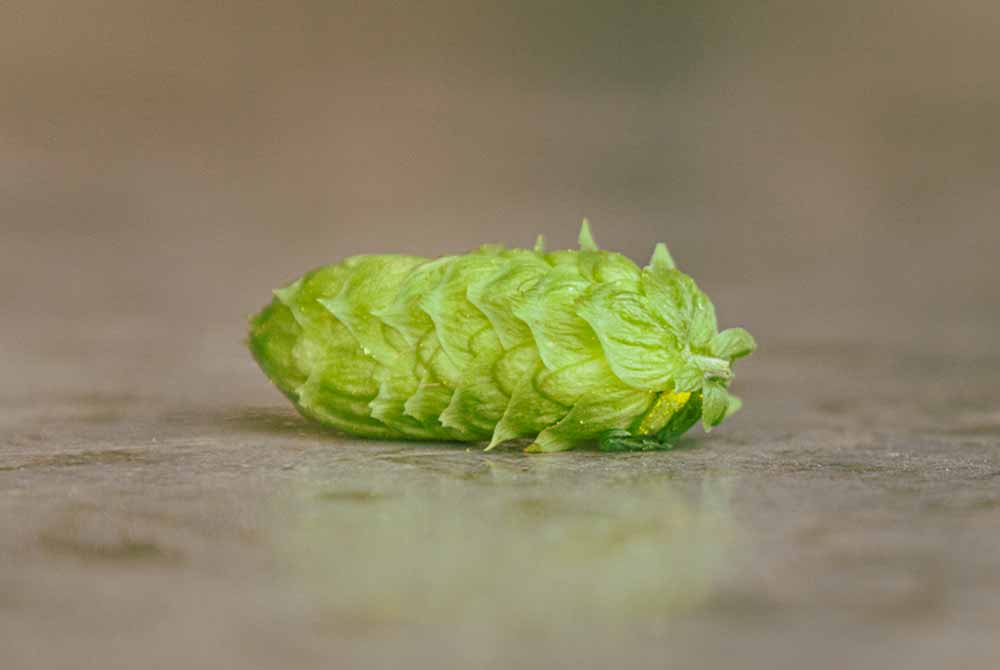 The hop is described as, "bringing gentle, delicate, new-world flavors to beers," says Perkins. "Our distributors have noted herbal, spicy, floral, citrus, woody, and aromatic."
According to Perkins, Adeena gives off more floral notes than a traditional lagering hop like Willamette, while simultaneously increasing the amount of bales per acreage. Which means Adeena is kind of like a twofer—it's producing more bales per acre than Willamette, so it's giving brewers the most bang for their buck.
Best Beer Styles: Lagers
Try It:
Single Hop Lager – Adeena – Chuckanut Brewery
Beach Drive – Port City Brewing
LUPOMAX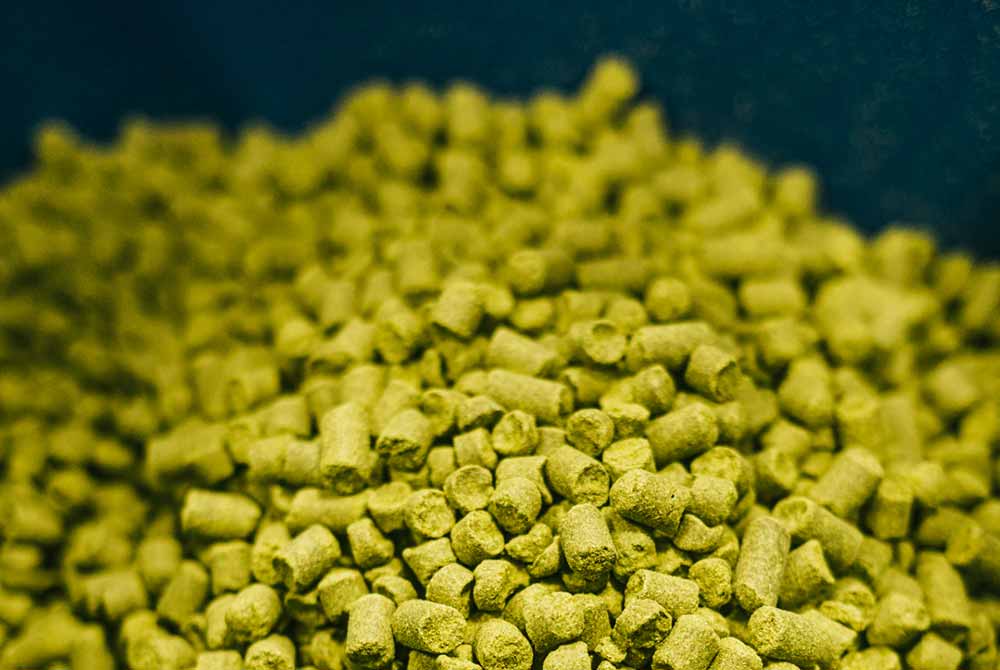 More of a new process than a specific hop, LUPOMAX is essentially a technique from John I. Haas that allows farmers to extract and pelletize lupulin, an oil inside the hop that creates the expressive flavors and aromas we've all come to love. "It's a new concentrated pellet that is consistently efficient and optimized for flavor," says Perkins. "You get flavors that are bigger, bolder, and brighter."
Beyond enhancing flavors, LUPOMAX hops use less vegetal matter, meaning brewers see less beer loss and less waste. "That's important to keep in mind in terms of innovation on the hop side in the future because, if you can get better utilization and better output in your system, there are money savings," says Perkins. "Innovation on this side is going bangarang right now!"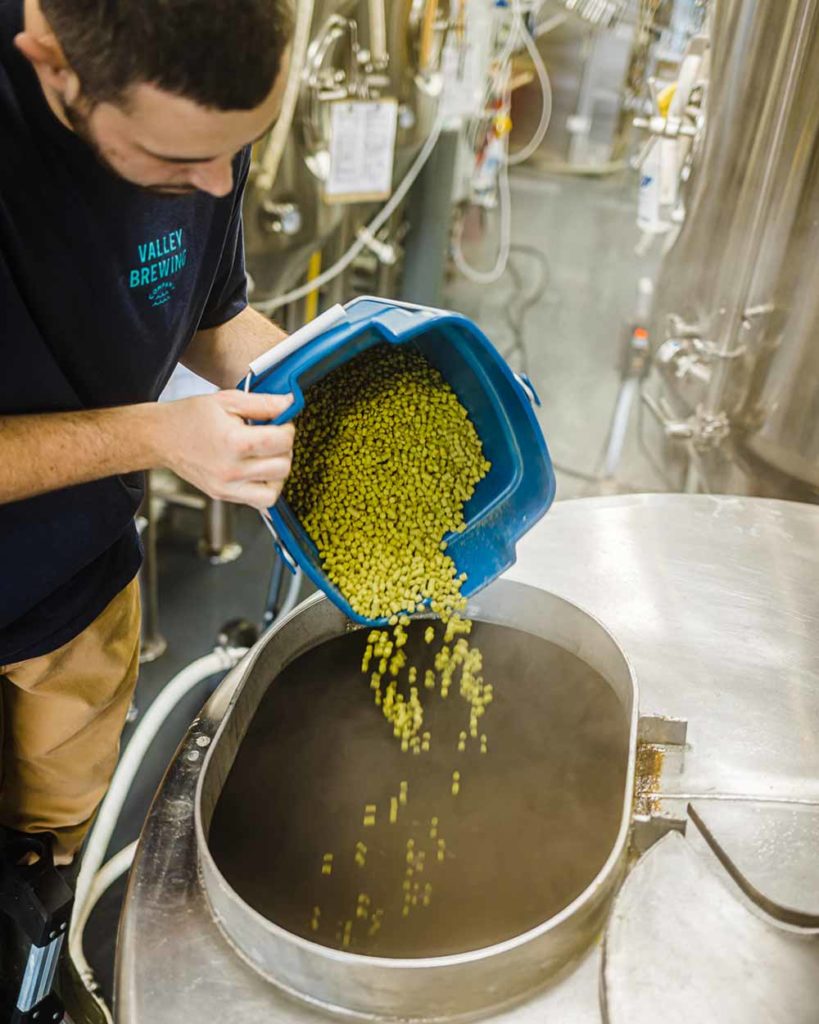 And if more flavor, less waste wasn't enough to get brewers on the LUPOMAX bandwagon, John I. Haas has also developed technology to create a consistent product year to year. "Having a consistent product means more consistent beer in the brewhouse," says Perkins.
Because this is a process, brewers can currently find fourteen LUPOMAX hop varieties including: Amarillo, Azacca, BRU-1, Cascade, Cashmere, Centennial, Chinook, Citra, Columbus, El Dorado, HBC 586, Mosaic, Sabro, and even the aforementioned Talus.
"It's taken off big time," says Perkins. "If the whole cone was a vinyl record and pellets were MP3s, LUPOMAX hops are like the FLACS or lossless audio. It's that one step above for optimal sound."
Best Beer Styles: A variety of different beers
Try It:
Lupo Lab – Equilibrium Brewery
Hazy to the Max IPA – Moonwort Brewing
Barbe Rouge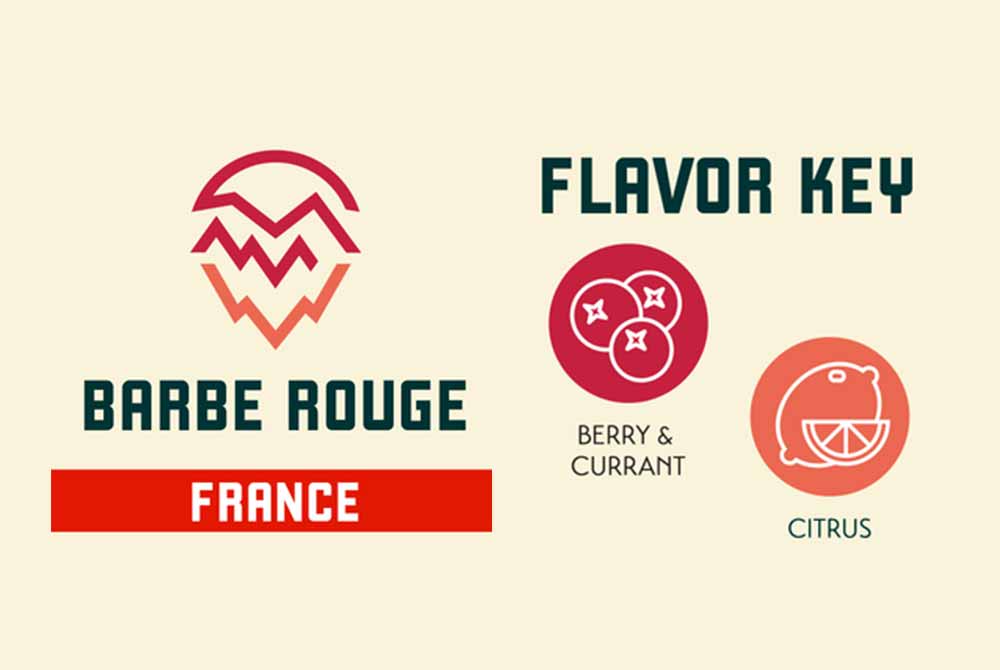 "What's really exciting is that we're not only seeing innovation in terms of brewing in the United States, but also around the world," says Perkins.
Such as France.
A country notoriously not known for producing a ton of hop varieties for the craft market, France recently grew Barbe Rouge.
Described as "fine red fruits, bubble gum with slightly spicy notes, citrus and more herbal, Barbe Rouge has a lot of flavor, high oil, and mid-range alpha content," says Perkins.
Released two to three years ago, Barbe Rouge offers a non-lingering and refined bitterness that has been the key to its success internationally.
It's catching on, albeit slowly, in the U.S. "I've seen only a couple breweries locally that have messed with it, but it's a cool hop to try from a different region," says Perkins. "It's really important for brewers to experiment with these other hops and for the diversity of hops to create diversity in beer and give people more options to try."
Best Beer Styles: Belgian ales, ambers, pilsners, biere de gardes, Black IPAs, porters, American IPAs, and NEIPAs
Try It:
Rock Fantasy – Equilibrium Brewery
Juice Project Citra + Barbe Rouge – Tree House Brewing Company
Cactus Canyon – WeldWerks Brewing Co.