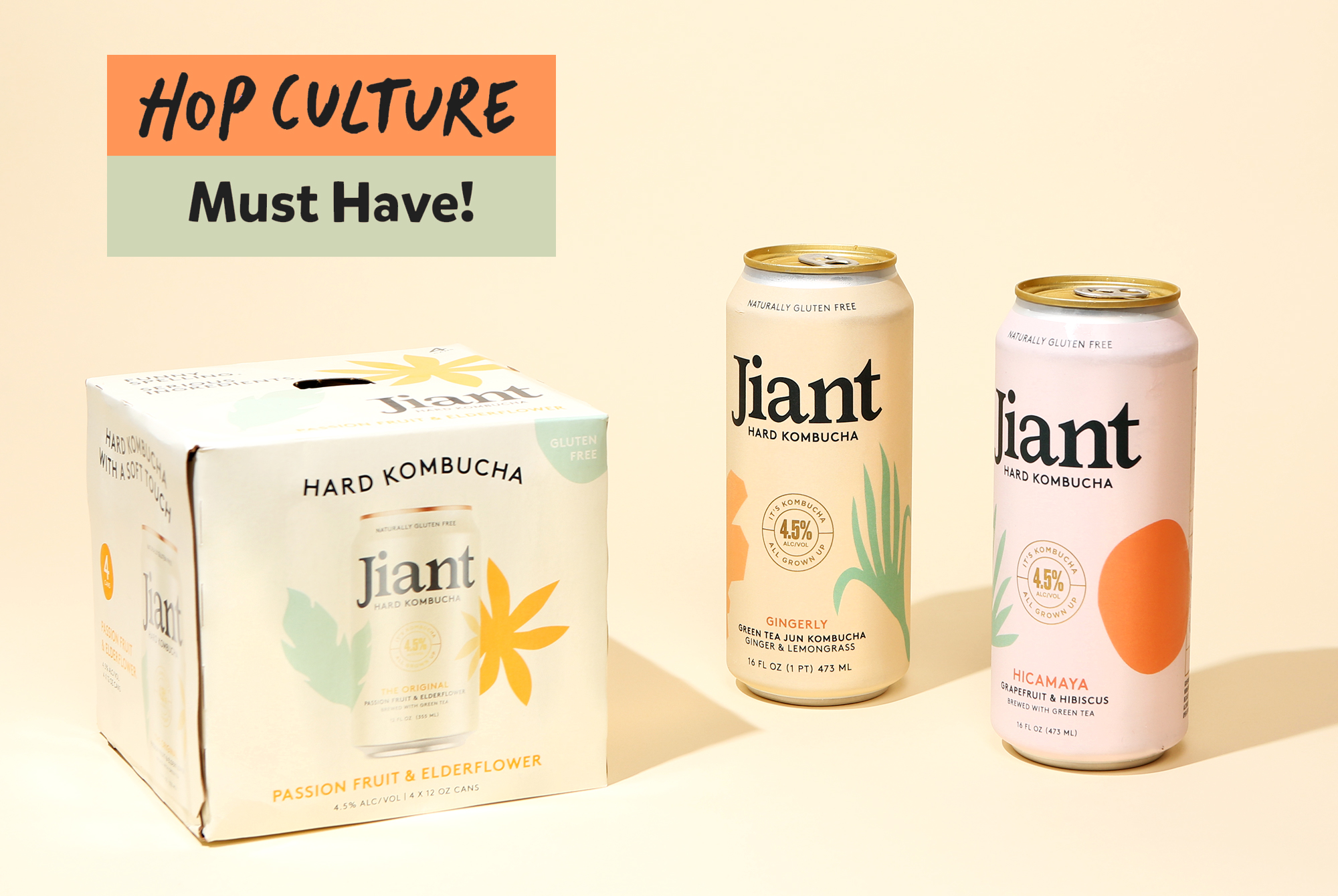 Photography by John A. Paradiso
Editor's Note:
This is a Hop Culture "Must Have," one of the many food or drink items that keeps us going.
Kombucha sits at an interesting place in the beverage world. It's often considered a "health drink," meaning it doesn't have the social cache of beer, wine, or spirits. But, it's not reviled by craft beer drinkers in the same way as hard seltzer.
Rather, kombucha sits with hard cider. There are adamant kombucha fans, just as there are deeply passionate cider fans, but the cult-like following that contemporary craft breweries or natural wineries have established hasn't totally translated.
Part of that has to do with how kombucha is sold. If you've ever had kombucha, you've likely purchased it at a health foods store, supermarket, or maybe a well-curated bottle shop. It's likely you didn't go to the source to get your booch fix. If kombucha taproom culture evolved in a similar way as it has for beer, I imagine the same hype and devotion would bubble up at kombucha breweries.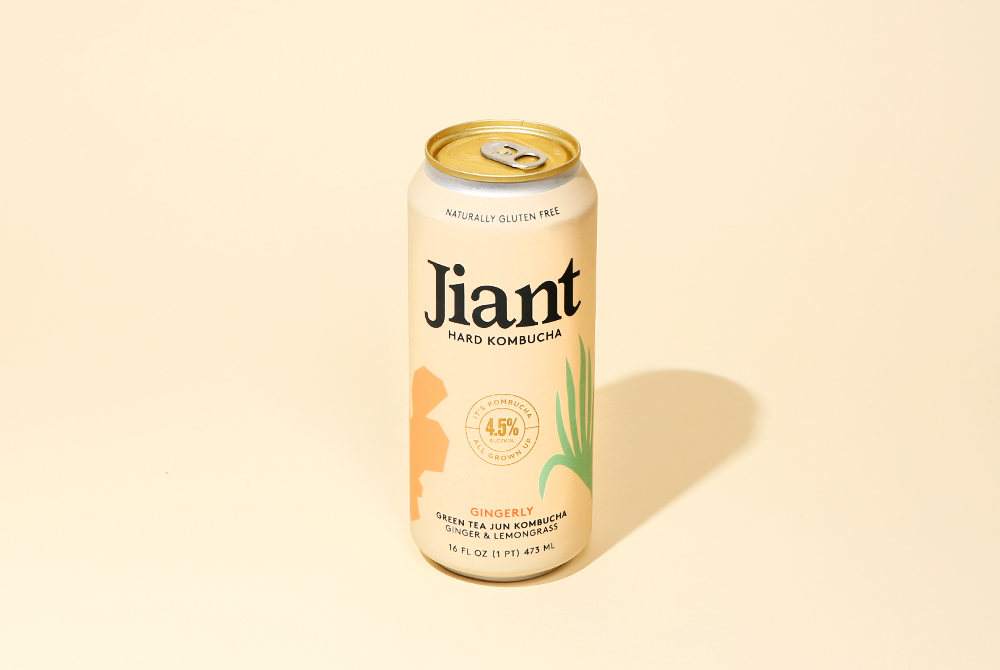 One exception to this rule is Yesfolk Tonics in Troy, New York. They've established themselves as one of the best kombucha brewers in the country. With their unique taproom, they've pushed kombucha culture forward in progressive and exciting ways. Their Golden Pu-erh remains one of my favorite drinks. And like our favorite breweries, they haven't compromised quality or their values in the pursuit of an accessible beverage.
But let's back up a bit.
What Is Kombucha?
Kombucha is fermented tea. If you hear someone call their kombucha "alive," it means the brewers didn't filter or pasteurize their product. Much like spontaneously fermented beer, this means there are microorganisms in the final beverage.
In kombucha's case, these organisms are largely beneficial to gut health. Additionally, because kombucha goes through a fermentation process, it does produce a small amount of alcohol. Most commercial kombuchas have trace amounts but not enough that you'd need to be ID'd at the Whole Foods checkout counter.
What Is Hard Kombucha?
Several companies brew intentionally hard kombuchas, increasing the alcohol percentage to provide a boozy and naturally gluten-free alternative to beer, wine, and cider.
After undergoing a traditional kombucha fermentation, brewers typically re-ferment hard kombuchas with an alcohol-producing yeast and some extra sugar. And voila, you have a fermented tea with an ABV similar to most light beers.
What Is Jiant Hard Kombucha?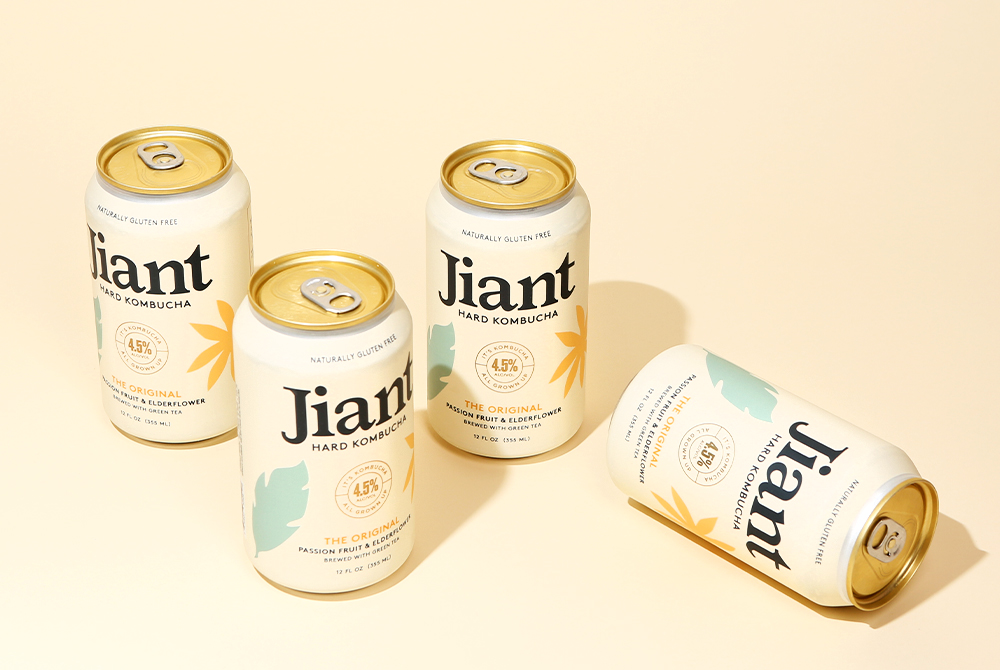 One of the most recent forays into the hard kombucha space is Jiant Kombucha, which launched in June 2019 in Southern California. Currently brewed in Colorado, Jiant was founded by friends Aaron Telch and Larry Haertel Jr., who have backgrounds in food and beverage management as well as business development.
While kombucha has permeated the American zeitgeist — spawning everything from cheeky memes and celebrity chef videos — Telch and Haertel saw an open space in the category.
Before founding Jiant, Telch was a passionate kombucha homebrewer, ultimately convincing Haertel to move across the country and launch Jiant in Santa Monica.
"Jiant came together when two friends discovered a shared frustration that there wasn't a gluten-free, better-for-you alcoholic beverage that was actually enjoyable to drink," the Jiant website states. "They decided to make their own."
It's hard not to feel a little cynical about Jiant. They don't have a local taproom to visit. As far as I can tell, there's no brewery or taproom at all. (Jiant confirmed that they've partnered with a craft brewery in Colorado to produce their hard kombucha, much like many craft breweries might contract brew.) Beyond individual Instagram posts and short descriptions on their site, there's very little information publicly available about their team.
And while it's delightful and whimsical, the company's branding is clearly aimed at a specific audience. Much like the slate of NYC subway ads promoting "sleep solutions" or "dating solutions" or "freelance work solutions," Jiant is aimed at a Millennial audience looking to optimize their lives.
Moreover, the Jiant marketing is genuinely confusing. "Just because it's alcohol, doesn't mean it should be made from unhealthy ingredients." "Kombucha isn't supposed to taste this good." What?
But truly, Jiant achieves something remarkable with their soft, engaging can designs. Their cans beg to be cracked open, shot in some sunlight, and posted on Instagram. Honestly, it was hard to shoot a bad photo of Jiant. The cans looked stunning and I barely did anything.
And of course, I can't knock the taste.
How Does Jiant Hard Kombucha Taste?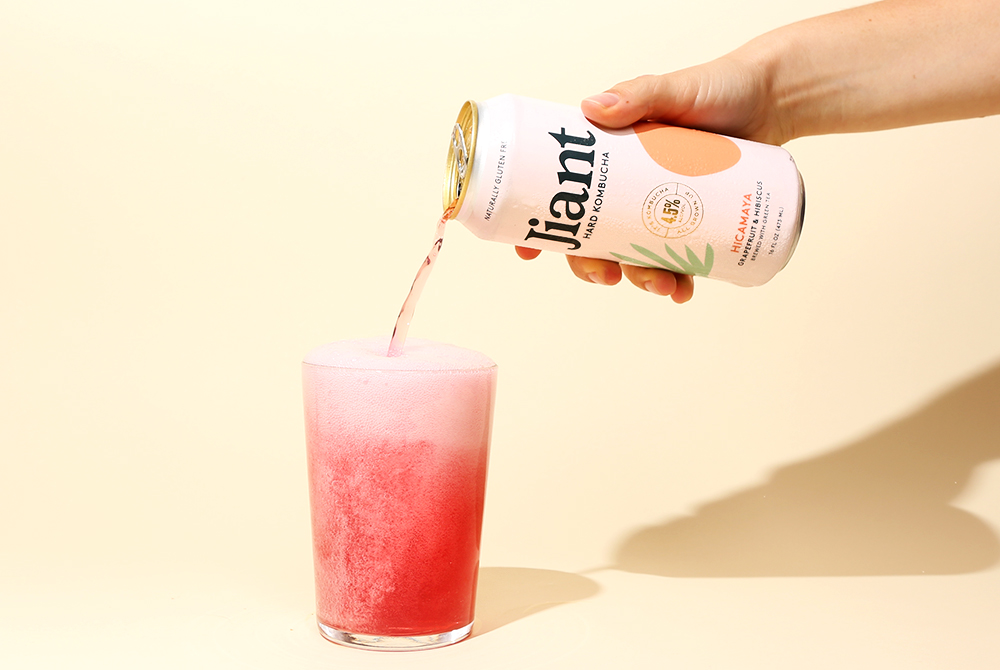 Jiant is delicious.
For all of my hesitation around the packaging, Jiant delivered a fantastic product. Of the three flavors Jiant produces (The Original, Gingerly, and Hicamaya), The Original was the only lackluster one. While I can huff and puff about the potentially shallow marketing, Jiant doesn't skimp on its kombucha. Jiant uses non-processed, organic ingredients in the brewing process and that comes across in the vibrant, fresh Gingerly and Hicamaya.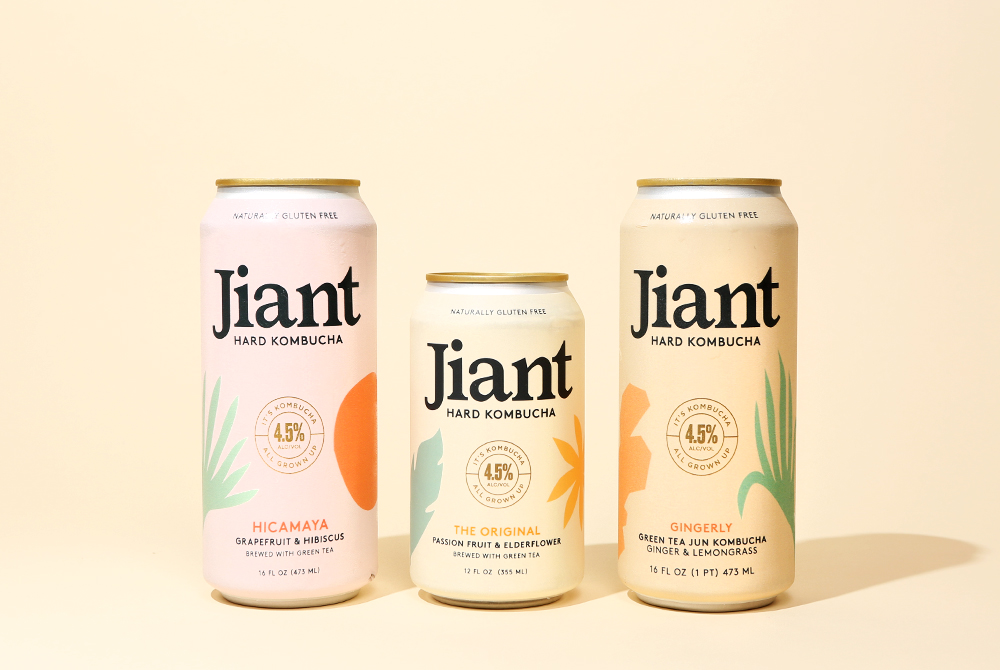 Across the board the carbonation was on point. The fruit flavors are refreshing and sweet and the acetic acid is in check. The sweetness never becomes cloying and each kombucha delivers a full, rounded flavor.
Where To Buy Jiant Hard Kombucha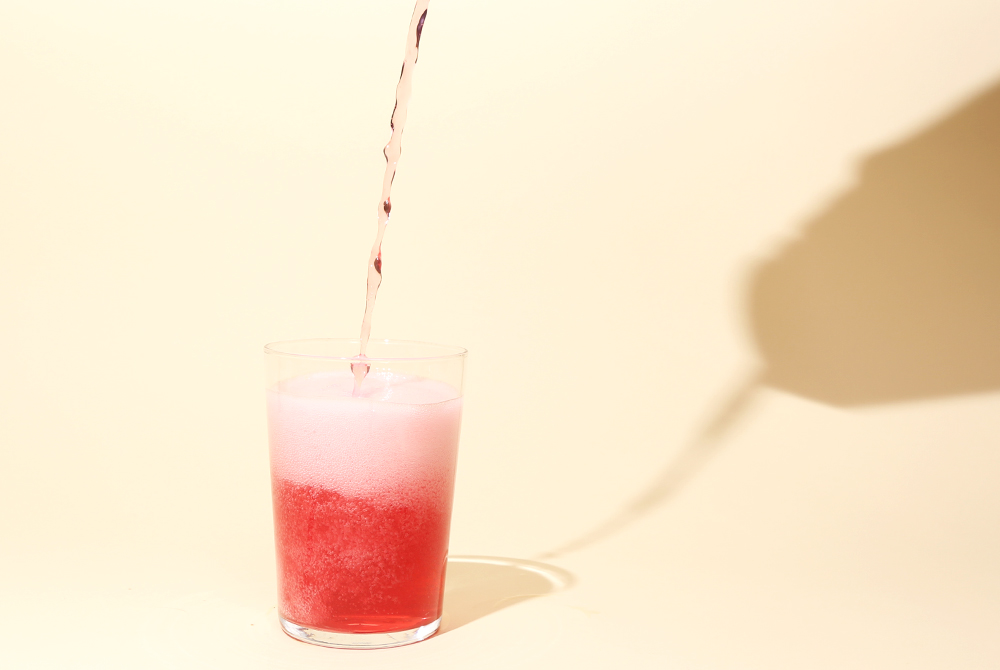 Jiant has partnered with some well-established distribution partners (Craft LA, Craft SD, and Elite in Colorado). It's also available at chain retailers like Whole Foods, Trader Joe's, and Sprouts in Southern California, Colorado, San Francisco, New York, and New Jersey. They'll be adding Connecticut and Utah to their distribution footprint this summer.
Jiant also confirmed that they'd be launching a 4th flavor later this summer. Four options may not seem like a wide variety but Jiant aims for quality over quantity when it comes to their kombucha. "We prefer to have a handful of really excellent and intentional flavors rather than rush things out the door," they share. And we're excited to see what flavors join the party!
The Bottom Line: Jiant Hard Kombucha Is a Kombucha Gateway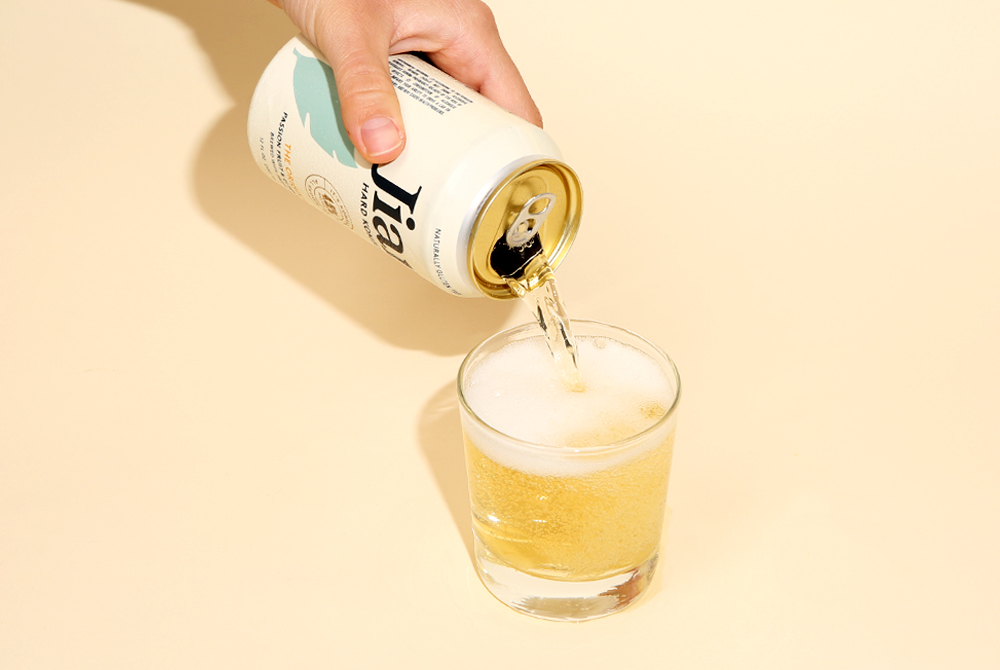 If you've had your fair share of kombucha, we'd recommend digging into the goods from small kombucha makers like Baba's, Hex, or Yesfolk.
These kombucha breweries lead with their stories. Hex is a B-corp certified company making a wide variety of fermented goods. Yesfolk is a family brewery taking inspiration from their roots, serving their local community, and looking toward the future.
The fact that Yesfolk is a family brewery and that their website is personal and transparent doesn't make their kombucha good — that comes from their obsessive dedication to quality processes and expertise. But it draws us in creating a passionate community around their product.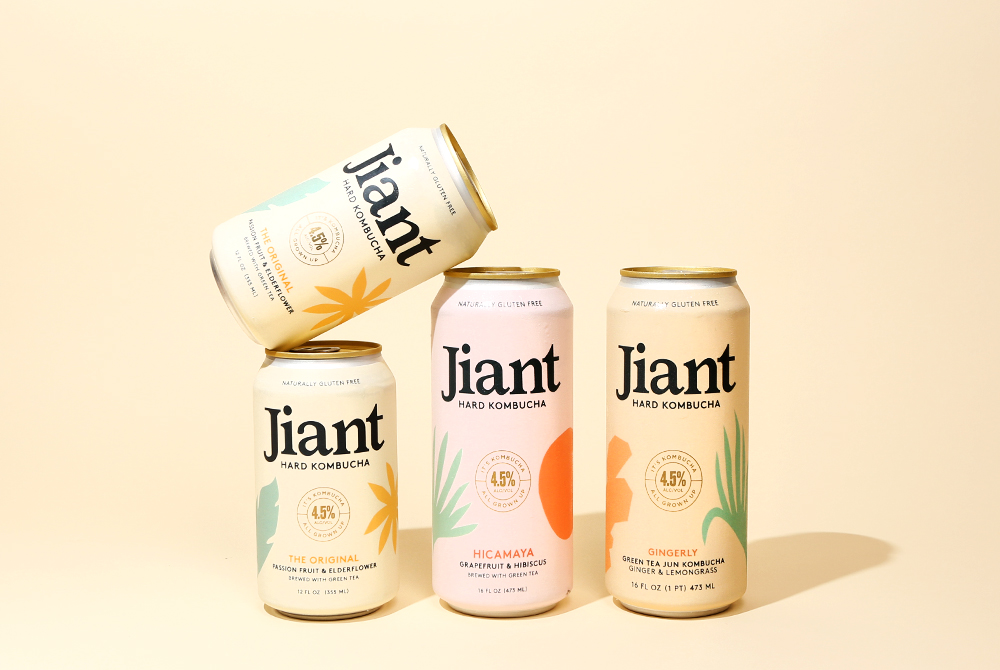 But if you're looking to dip your toe into the world of hard kombucha, try Jiant. It's a delicious product that's made well and relatively accessible. Plus, the company went out of their way to source high-quality ingredients and donate merch sales to The Restaurant Worker's Community Foundation, which is something we can get behind.
Honestly, once Jiant is eventually available on the East Coast I'd happily keep a cooler stocked for summer cookouts and parties. Jiant Hard Kombucha is the ideal gateway for beginner kombucha drinkers, easing you into the category before you seek out your neighborhood kombucha brewery.
Unless otherwise noted, all of the products featured on Hop Culture are independently chosen by our editorial team. However, Hop Culture may earn a commission from purchases made through affiliate links on the site.
Liked this article? Sign up for our newsletter to get the best craft beer writing on the web delivered straight to your inbox.