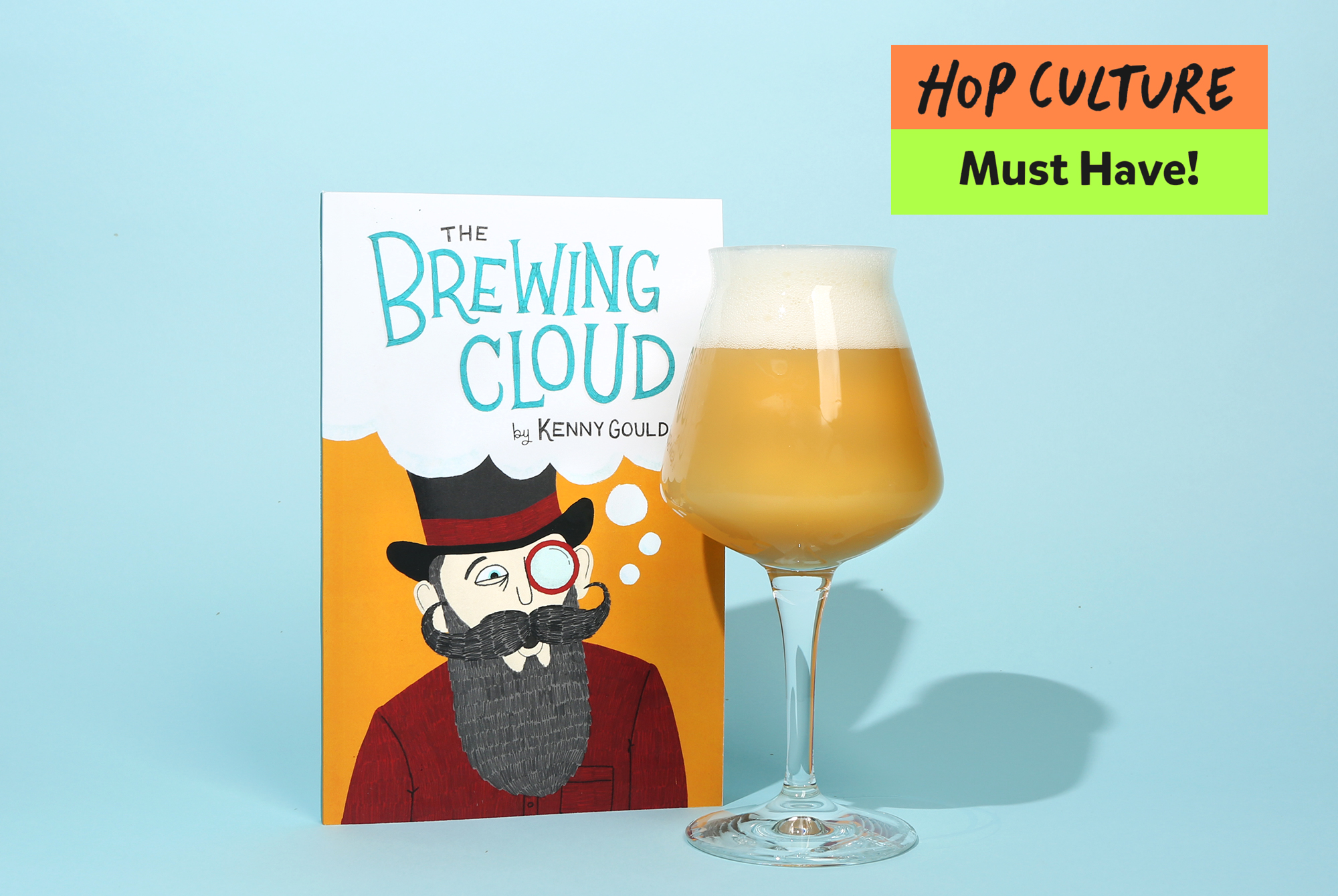 Editor's Note:
This is a Hop Culture "Must Have," one of the many food or drink items that keeps us going.
Okay, so I'm biased. But as one of my new favorite authors, Evan Winter, said on the Goodreads review of his most recent novel, "I think it's great, but then I wrote it, and my mother always said I should be proud of myself and the things I accomplish. I'm very proud of this."
Every day for the past eleven years, I've woken up early to write fiction. While journalism is my career, fiction is my hobby, and there are few things I love more than a good book. In college, I actually thought about heading into book publishing. I interned at Algonquin Books of Chapel Hill, perhaps most famous for publishing Sara Gruen's Water for Elephants.
Today, I'm proud to announce the release of my first book, a short story collection called The Brewing Cloud. For the foreseeable future, I'll be donating 100% of ebook profits and 50% of paperback profits to Direct Relief, a highly regarded charity providing emergency medical relief to any individual in need, regardless of race, religion, or economic position.
What Is The Brewing Cloud?
The Brewing Cloud is a collection of humorous, fictional short stories that take place in a floating city where everyone is involved in some aspect of the beer industry. The book contains twelve stories, each of which draws on author Kenny Gould's experiences within craft beer.
I should make it clear that The Brewing Cloud is not a technical manual. You probably won't learn anything except that I have a terrific sense of humor. Jokes aside, it's a love letter to the industry, fans, and community that has supported me over the past decade. It's absolutely wacky. If Roald Dahl had too many IPAs and wrote a book, this would be it.
Inspiration Behind The Brewing Cloud
My love of writing stems from my love of reading. For that, I owe a great debt to my favorite authors, including Stephen King, Brandon Sanderson, N.K. Jemisin, Jeanette Winterson, and Roald Dahl. The Brewing Cloud took special inspiration from Dahl's 1964 children's novel Charlie and the Chocolate Factory. One of my favorite characters in The Brewing Cloud, Dr. Gustav Wunder, is the brewer's version of Willy Wonka. Every time I think of Dr. Wunder, I can't help but see Gene Wilder, who played the famous chocolatier in a 1971 movie based on the book.
For a beer fan, as well as a lifetime reader and literary aficionado, it feels pretty surreal to be holding my own book. As I wrote in the press release I shot off to a few media friends, "The Brewing Cloud is perfect for anyone interested in the strange, wild, and wacky world of craft beer. It's 100 percent based on my experiences over the past half-decade and contains characters that will be familiar to anyone who follows the industry."
A Sample From The Brewing Cloud
In the first of my twelve stories, a personified barley and hop plant discuss the nature of love. In the second, a beer collector goes to extreme lengths to secure a bottle of the only beer he's never tried. The third is a journalistic look at the personal history of Dr. Gustav Wunder, founder of what would eventually become Dr. Wunder's Magical Medicinal Brewery and Beer Emporium and the most famous brewer on the Cloud.
Here's a sample from the fourth story, "Vampire Brewing," about a woman who debates selling her operation to private equity.
From the cracked door of her closet office, Meghan Campbell watched the man at the end of her bar.
"What do you think he wants?" she asked her marketing intern. Emily Wunder was a bit mooneyed but savvy, with a terrific track record of making solid memes and handling online trolls. And it didn't hurt that her father ran Wunder's Pub and Brewery, the most successful brewery on the Cloud.
"It's been three days now, right?" Emily said. "Maybe he just likes beer."
Meghan shook her head. She'd had fans before, but this was wrong. The man just sat at the end of the bar and spoke to no one. During his time at Vampire, he'd ordered everything on the menu, starting with the first beer and working his way down the list. He wore a green cowl like he belonged to some coven of warlocks, the great hood shrouding his face. Three days and Meghan still had no idea what he looked like.
"I'm going to talk to him," Meghan said. "Wish me luck."
"I'll be waiting with the pepper spray," Emily said. "Yell if you need me."
Where to Buy The Brewing Cloud
The Brewing Cloud is available from Amazon in both ebook and paperback editions. The ebook is $2.99 and the paperback is $9.99.
Liked this article? Sign up for our newsletter to get the best craft beer writing on the web delivered straight to your inbox.