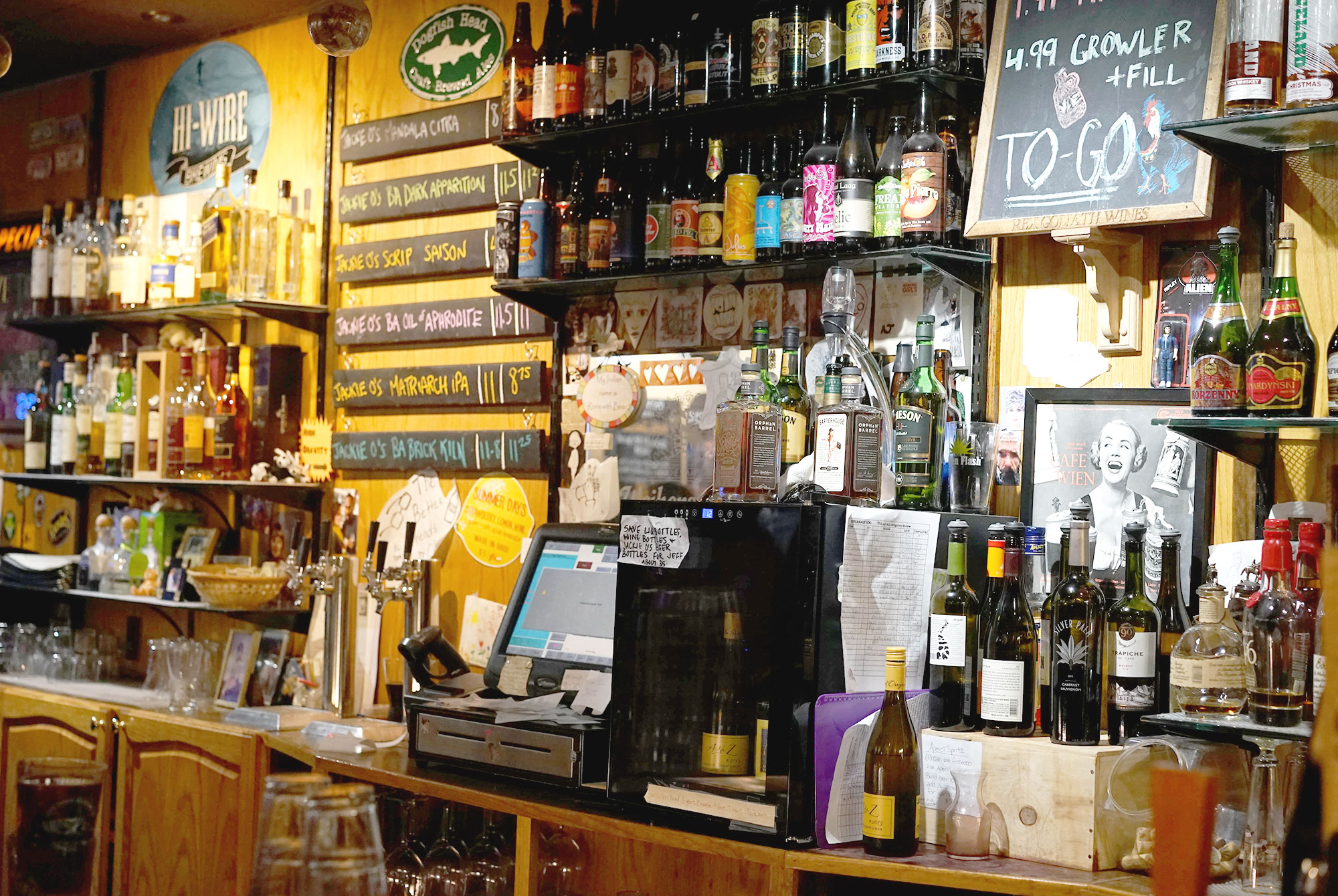 There's good beer in Pittsburgh. We get all the nationally distributed brands, plus some smaller regional brands like Pizza Boy, Knee Deep, and Cambridge Brewing Company. And then there are the local breweries: Dancing Gnome, Voodoo, and Grist House, among others.
But where can you go to consistently try new and rare offerings from the best breweries around the country? What's Pittsburgh's equivalent of Novare Res, Covenhoven, or Mikkeller Bar?
Just across the Pennsylvania border in Boardman, Ohio, a place like that exists. Vintage Estate Wine and Beer houses 1,200 craft labels and over 1,000 wine labels. It's a treasure trove for beverage lovers, a veritable cave of liquid delight. For those looking to make the trip, Vintage Estate makes terrific pizza, and their two bars serve some of the best beer, mead, and whiskey in the country.
Last weekend, Hop Culture writer Evan Malachosky and I traveled to Vintage Estate for a Jackie O's tap takeover. Jackie O's is a pub and brewery in Athens, Ohio, and one of the best in the region.
Unlike many breweries that specialize in a specific style, Jackie O's makes multiple styles, all delicious. It's difficult to say whether they brew a better IPA, Berliner Weisse, or barrel-aged imperial stout. In terms of consistency among styles, the brewery is nearly unparalleled.
With brand rep (and ultimate badass) Johnny Clift as our guide, Evan and I tried our way through much of the Jackie O's portfolio, from the juicy Mandala Citra to the rare Appervation, a collaboration beer brewed with Chicago's Side Project. Evan also picked up several bottles of Mikkeller and Omnipollo beer that don't make their way to Pittsburgh.
Vintage Estate reminds me of Caliban Books in Pittsburgh, an independent bookstore seemingly willed into existence for those who love good books. You'd never know about it until you knew about it, but once you're there, you wonder why more people aren't talking about it.
The fact that both Vintage Estate and Jackie O's are still relatively under the radar is a reminder that we live in a golden age of brewing. They might not get as much national attention as some of the other stores or brands, but that doesn't make them any less deserving.
Stay strong, stay true, stay fresh, stay fly,
Kenny Gould
Editor in Chief
What We're Reading
"Henceforth, he vowed, he would bend his whole soul to the law. He would let nothing distract him. He drew inspiration from his Roman heroes. 'The first way for a young man to set himself on the road toward glorious reputation,' he read in Cicero, 'is to win renown.'"
— John Adams, by David McCullough