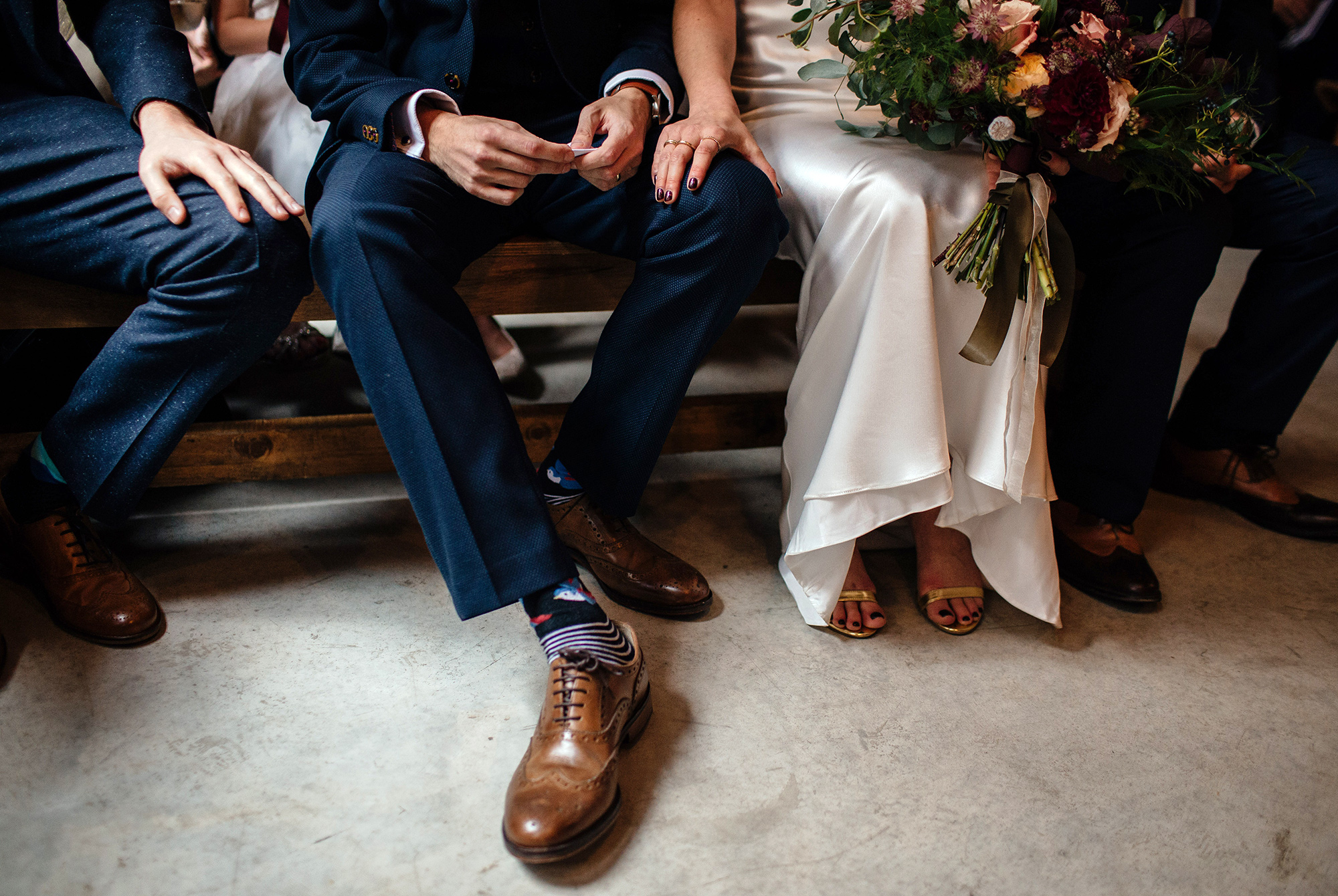 Photography by Thomas Pumford
This weekend, I traveled to D.C. for the wedding of an old friend. For the first time in over a year, I visited a new city without visiting a brewery —
though I did stop at Philadelphia's Tired Hands on the way. Of course, that didn't stop me from thinking about beer, especially as I approached the cocktail table.
To my surprise, the bartenders served Dogfish 60 Minute. It was a welcome choice; most weddings I attend only have a Big Beer option. However, we were in D.C., and I wondered how my friend — had he been a bigger beer fan — might go about partaking in some of the smaller, local, independent craft breweries: Right Proper, 3 Stars, Hellbender. And then I wondered how someone in another city might gain access to terrific craft beer for his or her own event.
Last week, I wrote about my idea for a transportation service that would allow New York City craft fans explore beer in the Hudson River Valley; in the spirit of continuing to give away all my best ideas, I come to you today with Hop Culture Celebrations. It seems to me that there'd be value in a service that offered craft specifically for the party planning industry. I'm sure there are legal hurdles, but if companies can serve kegs at office parties, bartenders should be able to serve craft beer at weddings.
New business ideas take root when reality fails to meet our expectations. As someone who loves craft and the craft community, I dream about drinking Russian River at my nephew's Bar Mitzvah. Putting back Black Project at my wedding. Serving Pizza Boy at my cousin's Quinceañera. Could Hop Culture Celebrations be the answer?
We want to hear your thoughts. Shoot us an email at hello [at] hopculture.com.
Stay strong, stay true, stay fresh, stay fly,
Kenny Gould
Editor in Chief
What We're Reading
"It all comes down to money and who you know," said one seller, who agreed to go by his first name, James. "It's sad, but it's kind of how life is, you know?"
— "Inside the Black Market for Instagram Verification," by Kerry Flynn