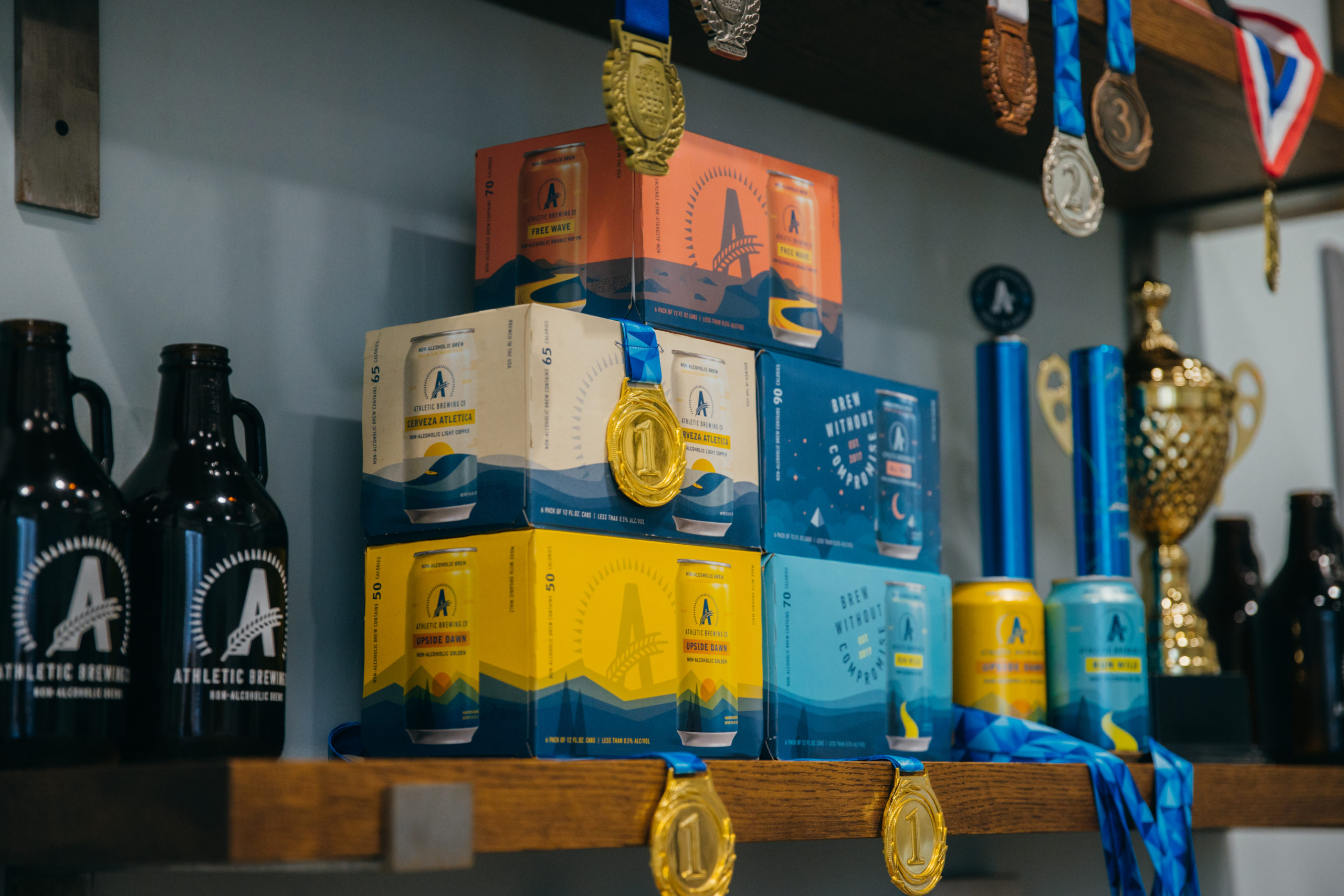 Photography courtesy of Athletic Brewing Company
Here's the question of summer 2022: Is non-alcoholic beer just another trend?
Since non-alcoholic (NA) beer first hit shelves in 1979 with Binding-Brauerei's Clausthaler, it has gone from stigmatized beverage to drink du jour.
"Many are switching between non-alcoholic and alcoholic beverages," says Deborah Coleman, co-founder and head of sales and marketing at Canada-based Libra Non-Alcoholic Craft Beer. "People will come in to have a beer after work followed by two NA brews."
The data supports a growing interest in NA beers. According to NielsenIQ, the non-alcoholic beer category grew 31.7 percent from 2020 to 2021. The double digit growth was eclipsed only by interest in the non-alcoholic spirits category, which grew 113.4 percent during the same period.
"Everyone who gives it proper thought recognizes that whichever way we cut it, alcohol is not healthy," says Amanda Thomson, CEO and founder of Thomson & Scott Noughty, which makes Noughty Alcohol-Free Wine. "And if you can still party without it, then it's win-win."
What Is Non-Alcoholic Beer?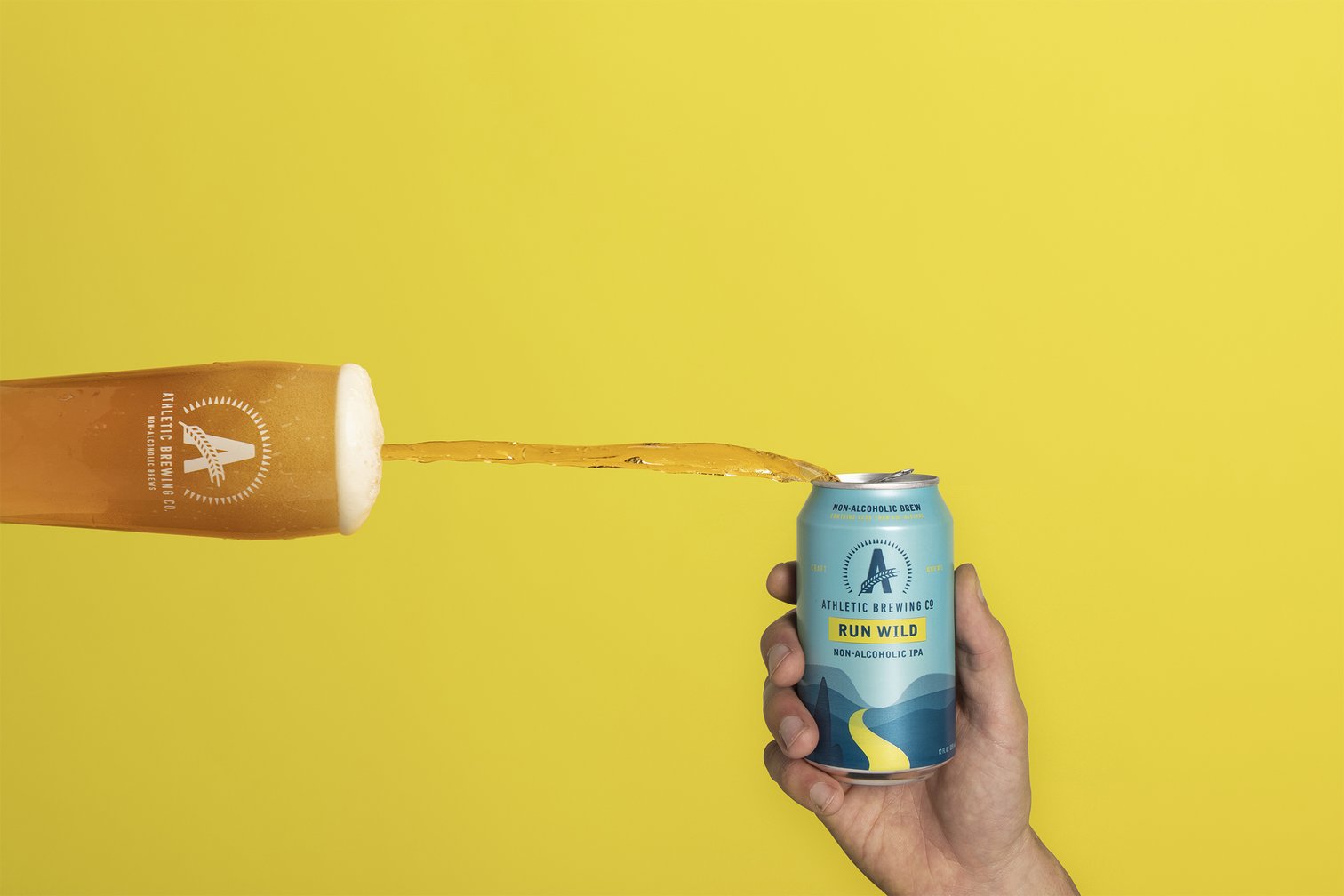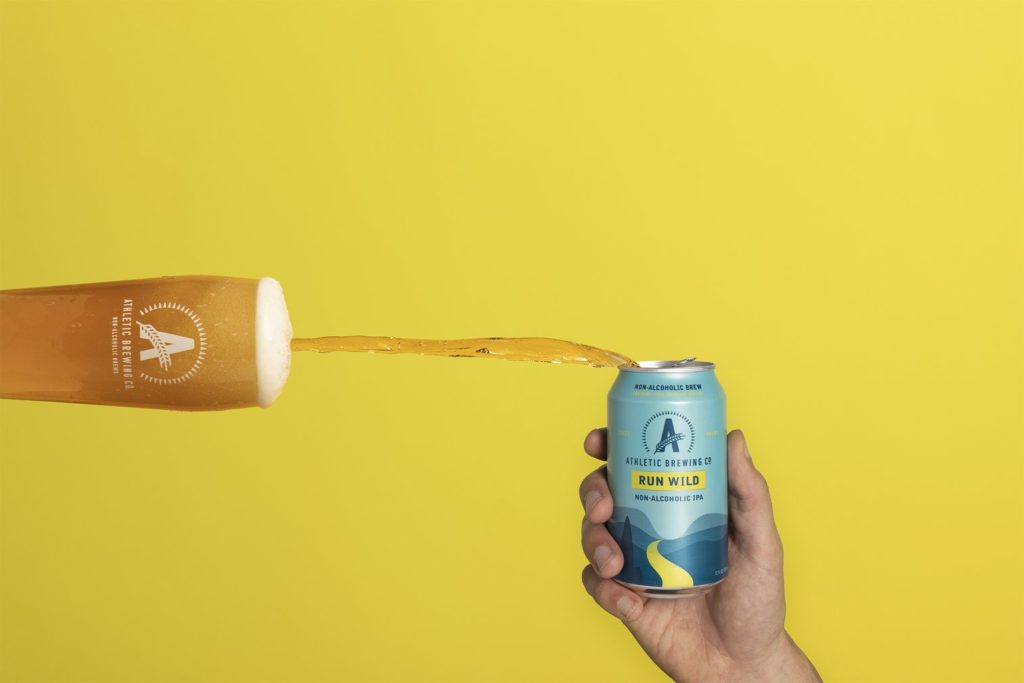 In the United States, non-alcoholic beer is defined as beer with less than .5% alcohol by volume (ABV). So technically, NA beers still have a small amount of alcohol. However, it's about the same level of alcohol found in an overripe banana. You'd probably need to drink around nine bottles of non-alcoholic beer to equal the ABV kick of a standard beer.
The "lower than .5% ABV" definition of NA beer goes back to the Volstead Act, also known as the National Prohibition Act. Vetoed by President Woodrow Wilson but overridden by the United States House of Representatives and Senate, the act became a law on October 28th, 1919. The act defined "intoxicating liquors" as any beverage containing .5% or more ABV.
From the introduction of non-alcoholic beer to the market in 1979 to the mid-2000s, brewers primarily made non-alcoholic beer through a process called arrested fermentation, where brewers stopped the fermentation process before it produced too much alcohol. While effective, this process often resulted in products that gave the non-alcoholic beer industry a bad reputation.
Mainly bland, flavorless NA beers.
Over the past decade, brewers have experimented with two additional methods of making non-alcoholic beer that have vastly improved the quality.
In the membrane method, brewers run beer through a membrane that separates out the alcohol. In the vacuum distillation method, brewers put the product inside a vacuum chamber, which allows them to distill alcohol off the beer without scorching it. While these methods often result in better beer, they have their own drawbacks, including the cost of equipment.
And most recently, craft brewers have approached the production of non-alcoholic beer with the intention of revolutionizing the segment.
And it seems to be working.
Non-Alcoholic Beverages Show Steady Growth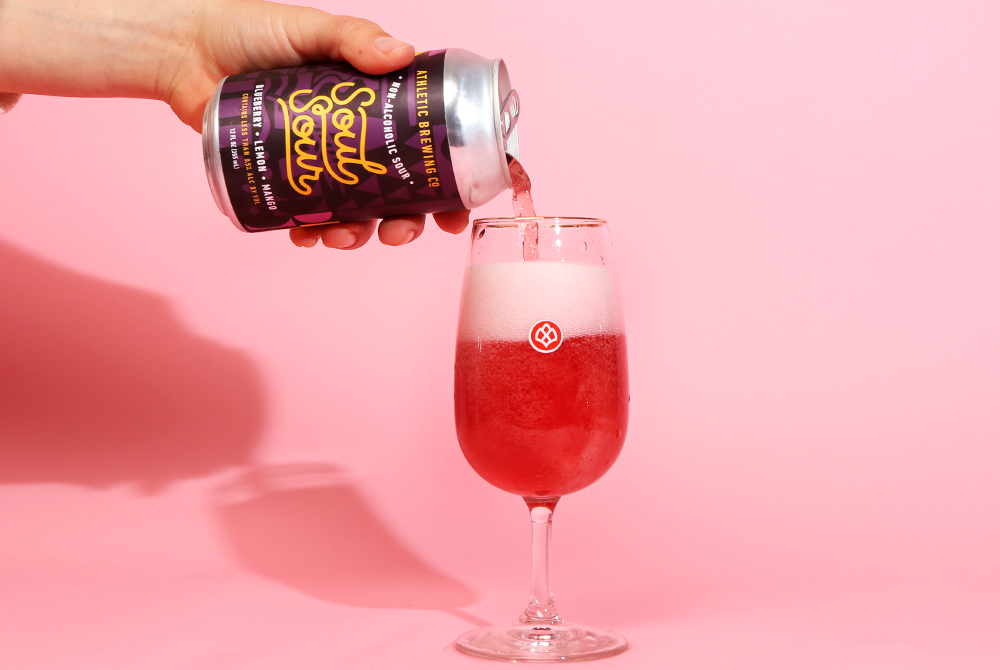 According to Nielsen, in 2021, United States non-alcoholic drink sales reached $331 million. During the same period, the sales of alcoholic beverages were in the billions, but NA sales grew by a comparatively larger percentage.
Much of this growth happened online: In the last twelve months, e-commerce sales of the low-and-no-alcohol category grew 315 percent, versus only 26 percent for alcoholic beer, wine, and spirits.
"2022 is going to be the year that on-premise starts to take notice of the NA movement in a big way," says Coleman. "The growth of the NA category over the last two years has come while people remained at home during the pandemic. Now that people are starting to go back out again, they are going to want to enjoy the same NA beverages at their favorite restaurants and bars that they did at home."
Who Drinks Non-Alcoholic Beer?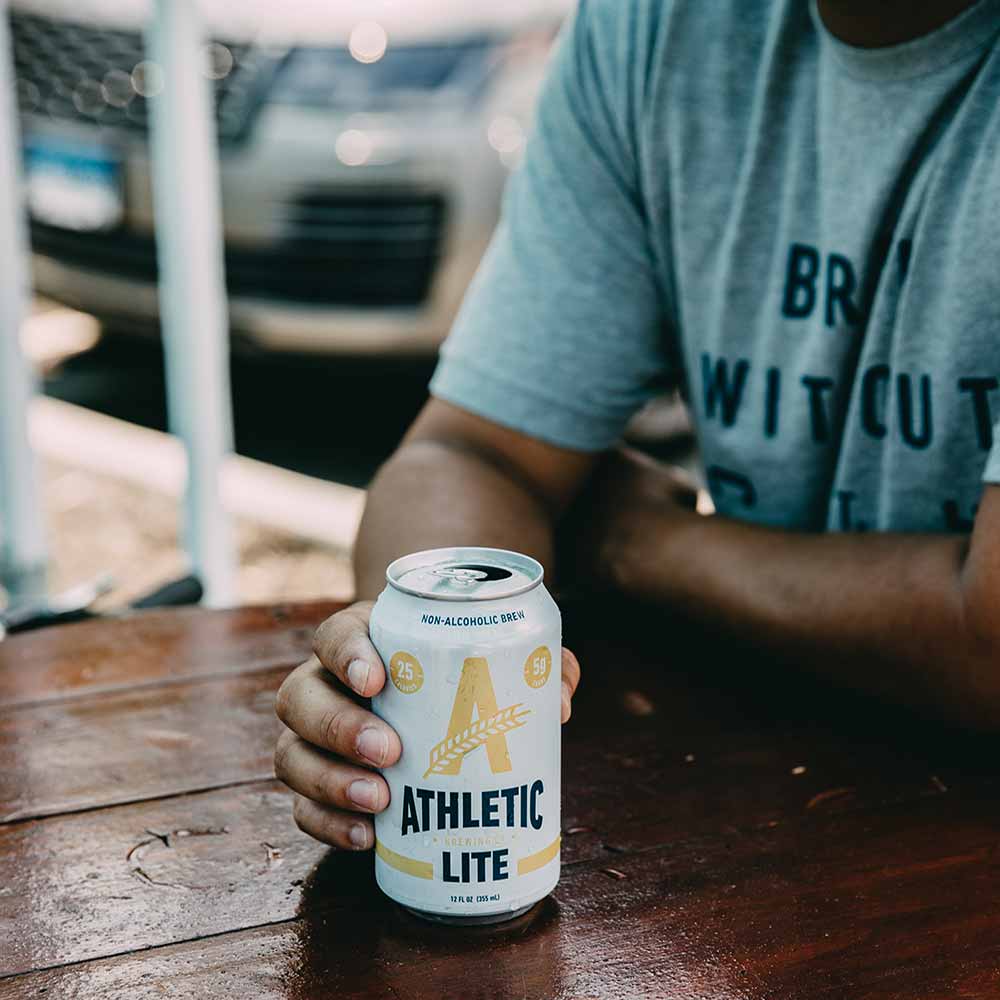 Although non-alcoholic beverages in the United States have often been stigmatized as the exclusive purview of those with drinking problems, there are many different reasons why someone might drink NA.
"The stigma around who drinks NA beverages is fading and Gen Zs and Millennials are leading the way," says Coleman. "We're seeing younger consumers embracing the non-alcoholic beverage movement."
While cultural trends have made non-alcoholic beer widely accessible in Europe over the last few decades (Spain represents 15 percent of global NA beer consumption), the United States and Canada are quickly catching up. Thomson notes that her American consumer base now looks similar to that around the world.
"With the internet, the world has become a way smaller place and our consumers in Santa Barbara are surprisingly similar to our consumers in Sydney and Stockholm," she says. They all want to enjoy themselves but feel good in the morning."
Why Are Non-Alcoholic Beers Suddenly Popular?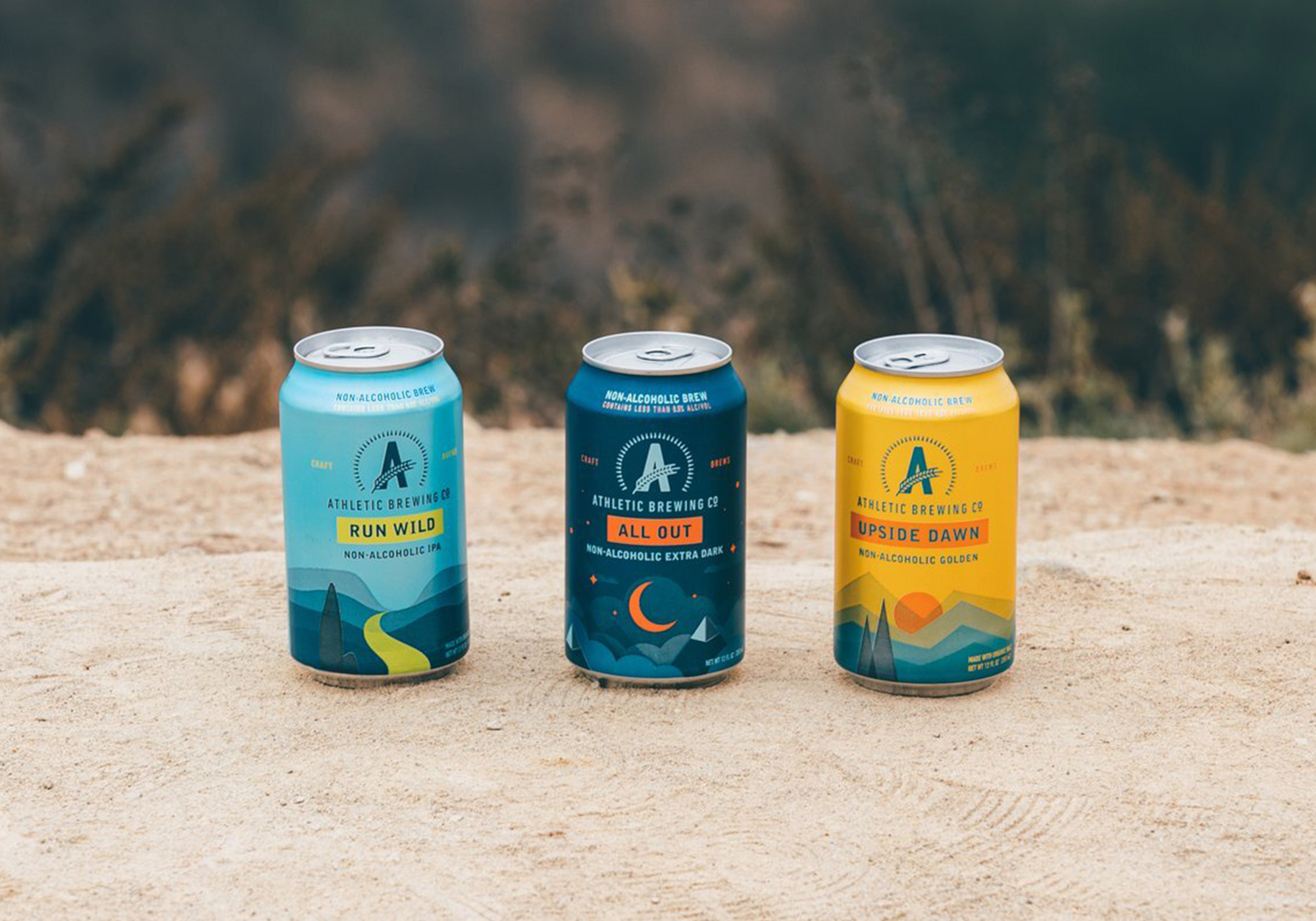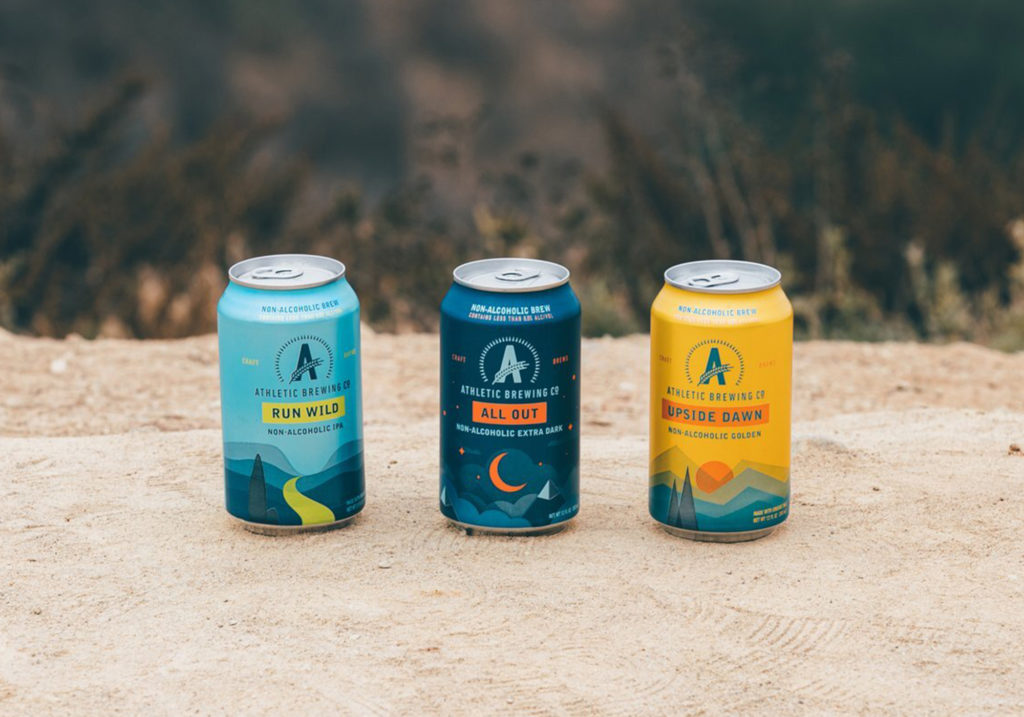 Despite a rocky start, non-alcoholic beer has started to experience a cultural shift in America. This has mostly been driven by Millennials and Gen Zers who desire to live a healthier lifestyle.
According to a recent poll from Morning Consult and YouGov, fifteen percent of Americans reported they abstained from alcohol in January 2021. Taking a break from booze in the first month of the year has become known as Dry January, a term first coined by a group in London in 2013.
But overall, even outside of January, Americans have been embracing a "sober-curious" movement. One that includes cutting back on alcohol consumption.
As a result, non-alcoholic beer has become a great solution for those looking to dial back their drinking. Or for those aiming for a healthier alternative.
And American brands have noticed, especially those solely dedicated to producing non-alcoholic beer.
How Athletic Brewing Company Has Revolutionized Non-Alcoholic Beer
In the United States, much of the early interest in NA beers was inspired—and captured—by Athletic Brewing Company.
Founded in 2017 and launched in 2018 by Bill Shufelt and John Walker, the company announced a $50 million Series C funding round led by Alliance Consumer Growth and existing investor TRB Advisors in June 2021.
That same year, the company produced 105,000 barrels of non-alcoholic beer, enough to make it the twenty-seventh largest craft brewery in the United States—all without producing a single drop of alcohol.
"We came into a category that was dormant for thirty years," says Bill Shufelt, co-founder and CEO of Athletic Brewing Company. "The metaphorical boulder was standing still and it took a lot of pushing to really get the category going."
Shufelt credits much of Athletic's success to three things.
For one, the company approached the non-alcoholic category with a craft beer mentality, using new production methods to make tastier products.
"We entered a category that had been hiding in plain sight with maybe the most boring options in the whole grocery store," says Shufelt. "There hadn't been a thought of innovation in a quarter century."
Another key piece of Athletic's success was that they spent on marketing. And the final piece of the puzzle was distribution. Because non-alcoholic beer isn't limited by the same three-tier distribution system as its alcoholic counterparts, it can be shipped direct-to-consumer much more liberally. Athletic took full advantage of this by establishing the first true e-commerce brewery and putting a production facility in Connecticut, right near a massive UPS hub.
What Does the Future Look Like for Non-Alcoholic Beer?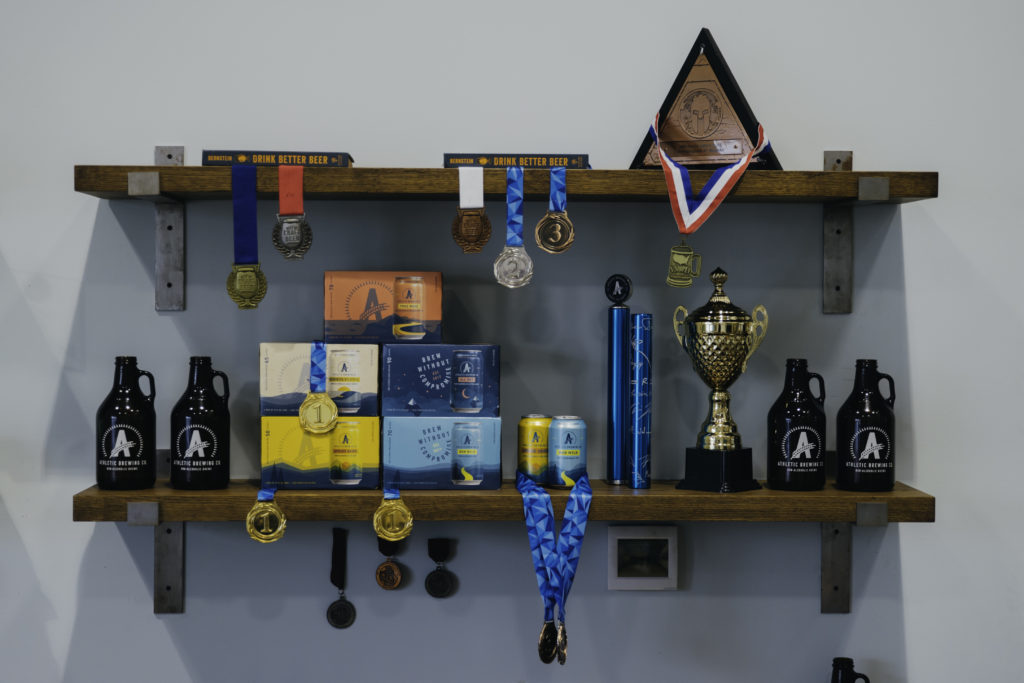 With solely NA breweries like Athletic leading the way (and racking up awards), the future for non-alcoholic beers looks golden.
Add that to the fact that even major alcohol-based breweries such as Brooklyn Brewery, Boston Beer Company, and Dogfish Head have all added NA beers to their own portfolios, and you have a potent case for success.
Much like craft beer itself, the future of non-alcoholic beer comes down to one word: innovation.
Breweries focused solely on non-alcoholic beers continue to expand their portfolios. We've seen styles of NA beer that include hazy IPAs, pale ales, blonde ales, wheat ales, kölschs, stouts, adjunct stouts, porters, and more.
For instance, Athletic Brewing itself has over twenty offerings listed on its website from the flagship award-winning Run Wild IPA, Upside Dawn golden, Free Wave IPA, and All Out extra dark to limited-edition varieties like the Soul Sour, Trailblazer Hoppy Helles, and Superfood Swell, a tropical IPA collab with superfood pioneer Laird Superfood®.
With plenty of non-alcoholic beers out in the market to try, we expect that NA beer is not just another trend. But rather a serious shift in the craft beer industry that will cause ripples for years to come.