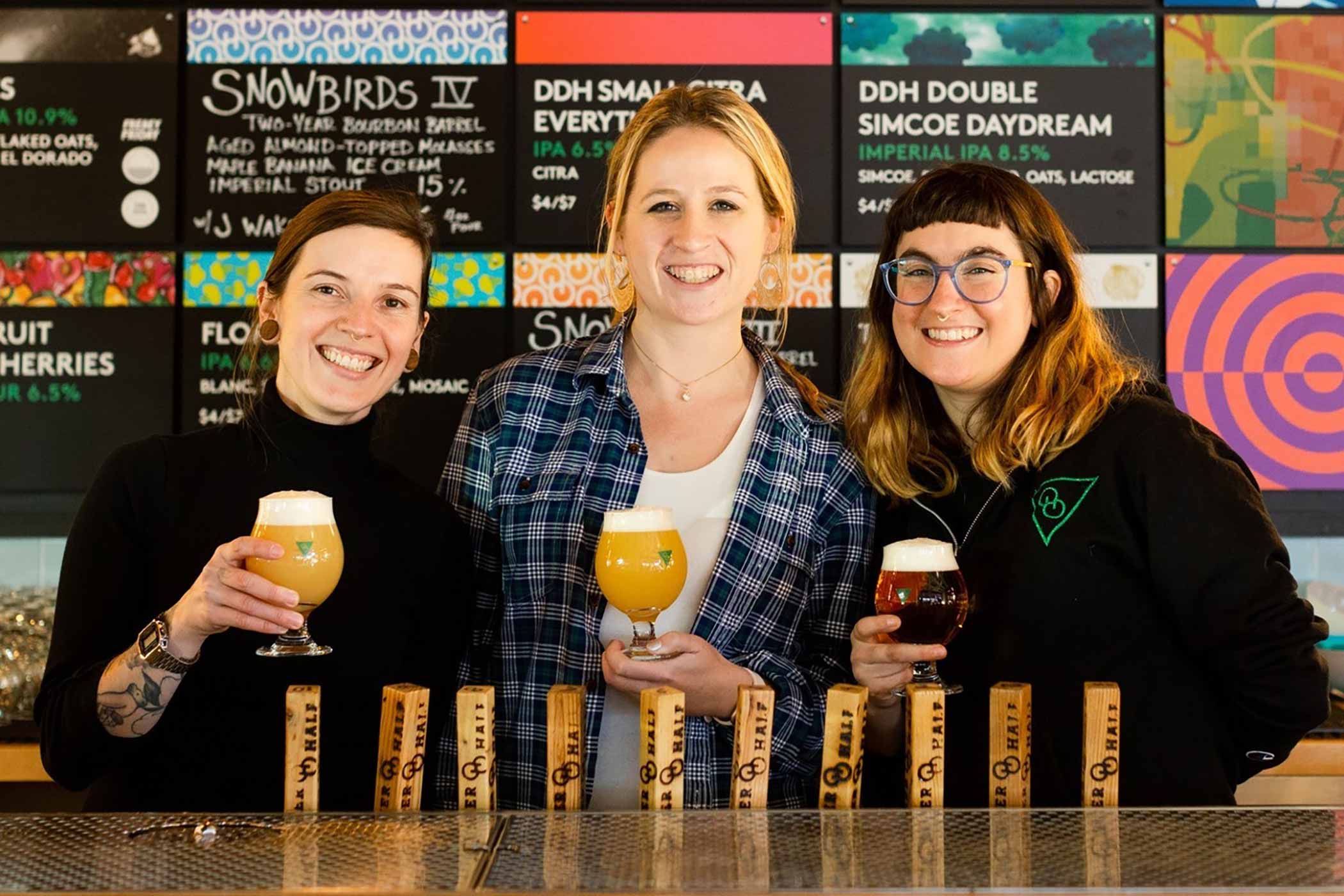 Photography courtesy of Other Half D.C.
The first-ever in-person Queer Beer will take place at The Wharf in Washington, D.C., on Friday, June 3rd, and Saturday, June 4th, 2022. As someone who identifies as Queer, I conceptualized Queer Beer to celebrate the charisma, uniqueness, nerve, and talent (shout out RuPaul's Drag Race) of the Queer community in the industry.
Queer Beer creates a space where everyone feels welcome to taste amazing beers and cultivate conversations. Where we can showcase LGBTQIA+ drinkmakers and tastemakers and express stories of empowerment.
All to build a stronger culture of inclusivity. Now more than ever, Queer Beer stands as a festival where everyone can be heard in a predominantly white, straight, cis-male industry.
This year at the festival, you can enjoy beer from twenty-five breweries that are either Queer-owned, have LGBTQIA+-identifying people in the brewery, or are allies actively supporting the Queer community through programs, initiatives, or Pride beers.
To clarify, Queer Beer includes breweries that are Queer-owned or have Queer representation in brewing and leadership along with Queer-supporting breweries. Those advocating for the Queer community whether by brewing beers that donate proceeds to LGBTQIA+ organizations or by creating events such as Pride parties, drag brunches, etc.
As a Queer person, I can confidently say that it is just as important for our community to have respectful, diligent, and caring allies. Our voices are stronger together.
For instance, breweries joining us include New Belgium, (one of the most LGBTQIA+-friendly breweries in the country), Night Shift, Denizens, Red Bear, Samuel Adams, and many more, including our newest addition…
Other Half D.C.
Together each of the breweries participating in Queer Beer move the conversation of inclusion, equity, and justice forward in our industry.
Other Half Strives to be More Equitable, Diverse, and Inclusive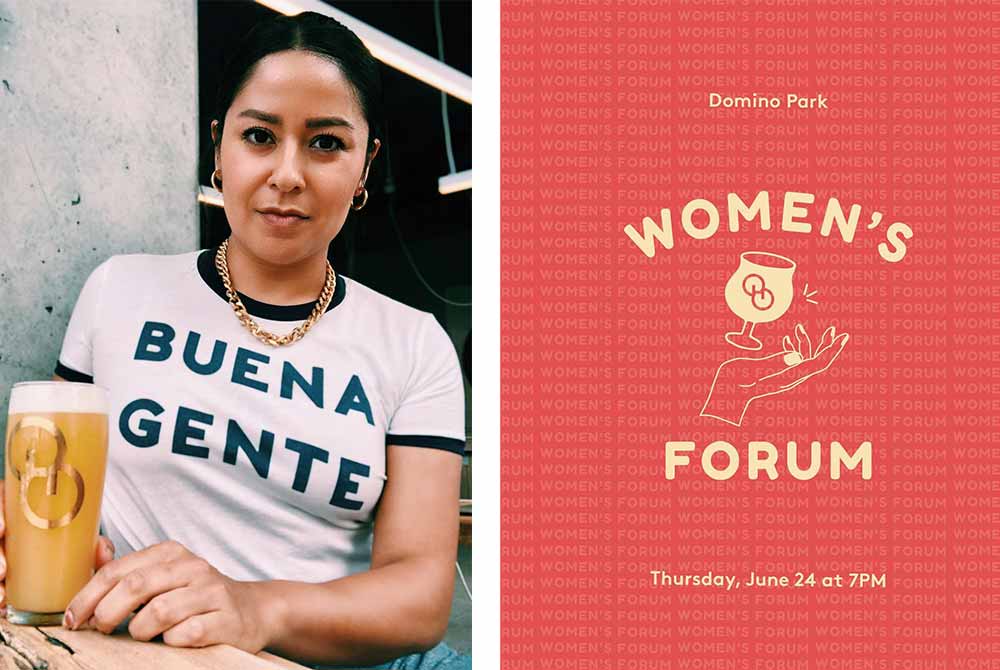 Other Half D.C. is the newest brewery to join us for Queer Beer.
Although owned by three straight white dudes, Other Half has made strides within the organization to be more equitable, diverse, and inclusive.
"It derives from our mission statement which ties into our communities and what we're trying to achieve within each community," says Leah Reigel, who works in human resources at Other Half. "Each community's mission is different and we have to understand the footprint we want to have in each community, but the bottom line for us and who we are as a company is that no matter who you are, we support you and we want you to be you in our space. That speaks volumes to how we want to be a community bar, taproom, and brewery."
For example, last year in New York, Other Half Brewer Breeze Galindo made our list of the "10 People to Watch in Craft Beer in 2022" for starting Other Half's Women's Forum.
In between her ten-hour brewing shifts, Galindo started asking how she could impact the community of women in beer.
In May 2021, Galindo launched the Other Half Women's Forum, which organizes panels and conversations around sexism and racism in the industry. Galindo has invited speakers from female-owned Three Weavers and Grimm along with KCBC and Burial Beer Co., to name a few.
"Other Half has a very dude-ish vibe," says Galindo in an article for VinePair. "The women's forum is like a bat signal. It catches your attention."
Other Half Continues to Cultivate Change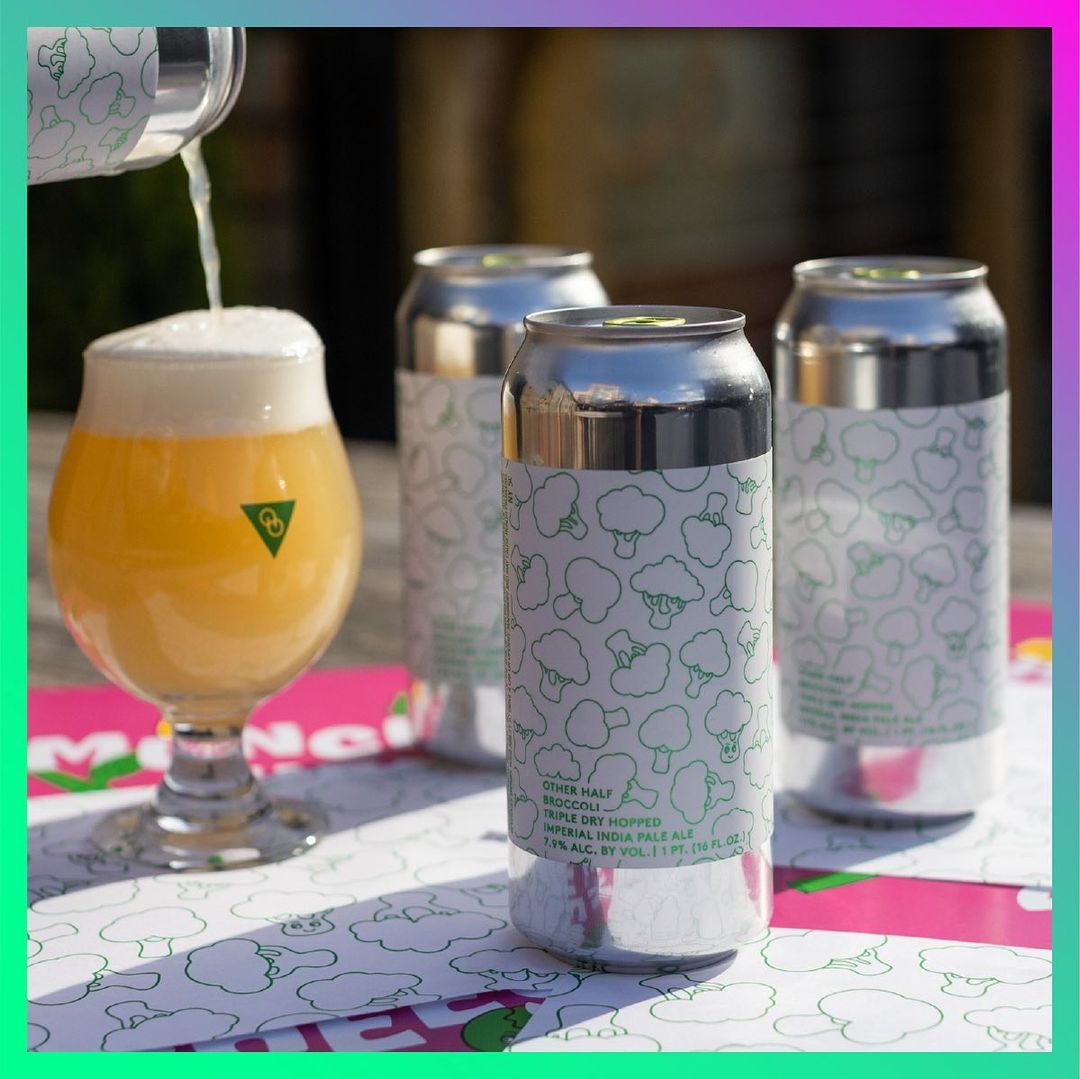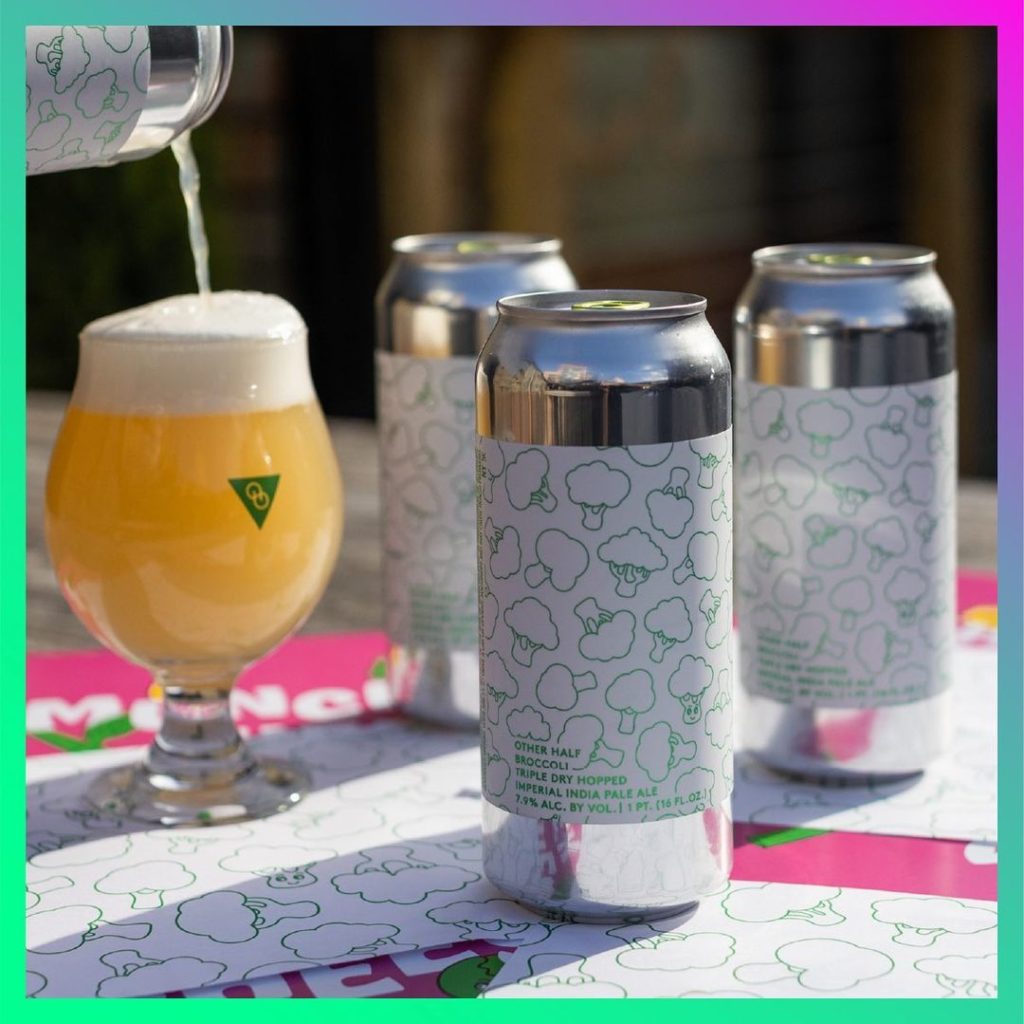 It's true. In the beginning, Other Half did cultivate a reputation for attracting—for lack of a better word—white finance bros from Wall Street to come stand in line at the brewery's original Gowanus location for can releases.
However, the Women's Forum is the perfect example of how the brewery strives to shift this culture.
And it's just the start.
"Last year we piloted the Other Half Women's Forum…and that's something we're really proud of," says Riegel. "This year, we're focusing on more inclusivity as it relates to not only women, but all types of people."
According to Riegel, Other Half has heightened their hiring and interview process, ensuring fairness and a process for outreach that reaches all communities and broadens their list of candidates.
Plus, a new company-wide initiative will include bringing in important guest speakers to further the brewery's internal education. At the time of publication, Riegel could not confirm who will be participating in this speaker series, but she expects several to happen this year.
And now, Other Half D.C. will join us for Queer Beer.
Other Half D.C. Supports the Local Queer Community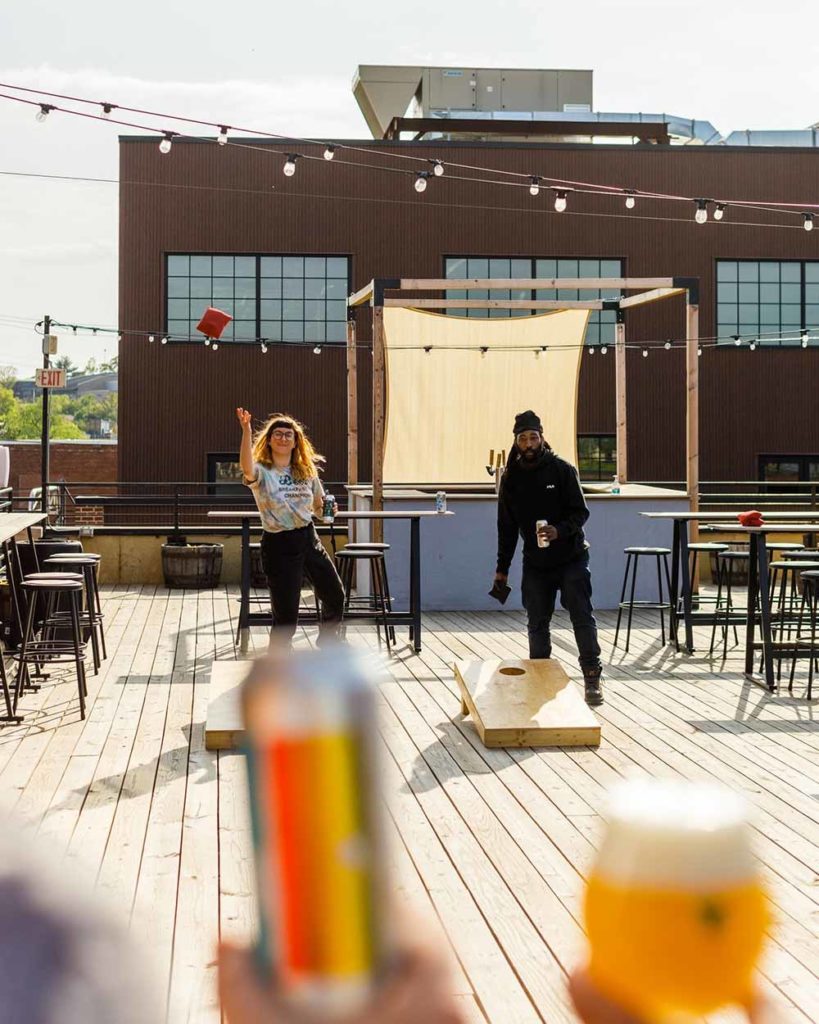 When it comes to the Queer community specifically, Other Half D.C. will be undertaking several initiatives to show their support.
First, according to Riegel, the brewery has several events in the pipeline to celebrate Pride week and month across all the Other Half taproom locations. In D.C. specifically, Other Half will be participating in a Drag Queen event held in the taproom.
Second, the brewery will be creating a specific Pride-inspired slushie and be putting a special benefit keg on draft in the taproom. Other Half D.C. will donate a portion of the proceeds from each of these beverages to a local LGBTQIA+ advocacy group. At the time of publication, Other Half was still finalizing the details of the exact beer and partnering organization
Lastly, and perhaps most importantly, Other Half will be participating in Queer Beer as an ally, standing strong with an incredible Queer community in D.C.
Why Other Half D.C. Wanted to Participate in Queer Beer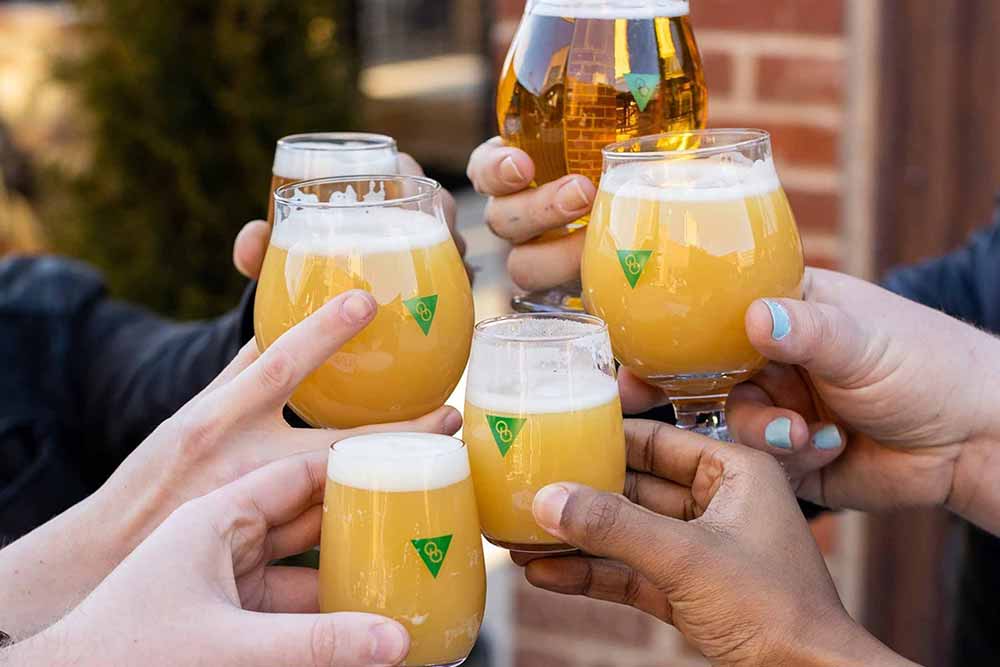 In addition to having Queer representation on staff at the Other Half D.C. location, Other Half D.C. wanted to participate in Queer Beer because they believe it is an important initiative that supports their overall mission.
By pouring at Queer Beer, Other Half D.C. will be taking a stand not only for its own Queer members, but also for those Queer drinkers in its own neighborhood and across any of the Other Half taproom locations.
It's an important step for a brewery that has previously been known for attracting a straight, white, cis-male clientele.
"It's an excellent initiative and we're glad we can be a part of it," says Riegel. "We're looking forward to it and we're thankful that it can be in person this year and get more traction."
As we've said before, it is only all together that we can change the culture of craft beer. Having a respected and well-known brewery like Other Half taking the steps to create a more inclusive and equitable industry will hopefully set an example for others to follow.
Therefore, if you're interested in getting a taste of Other Half at Queer Beer this year, get your tickets now!