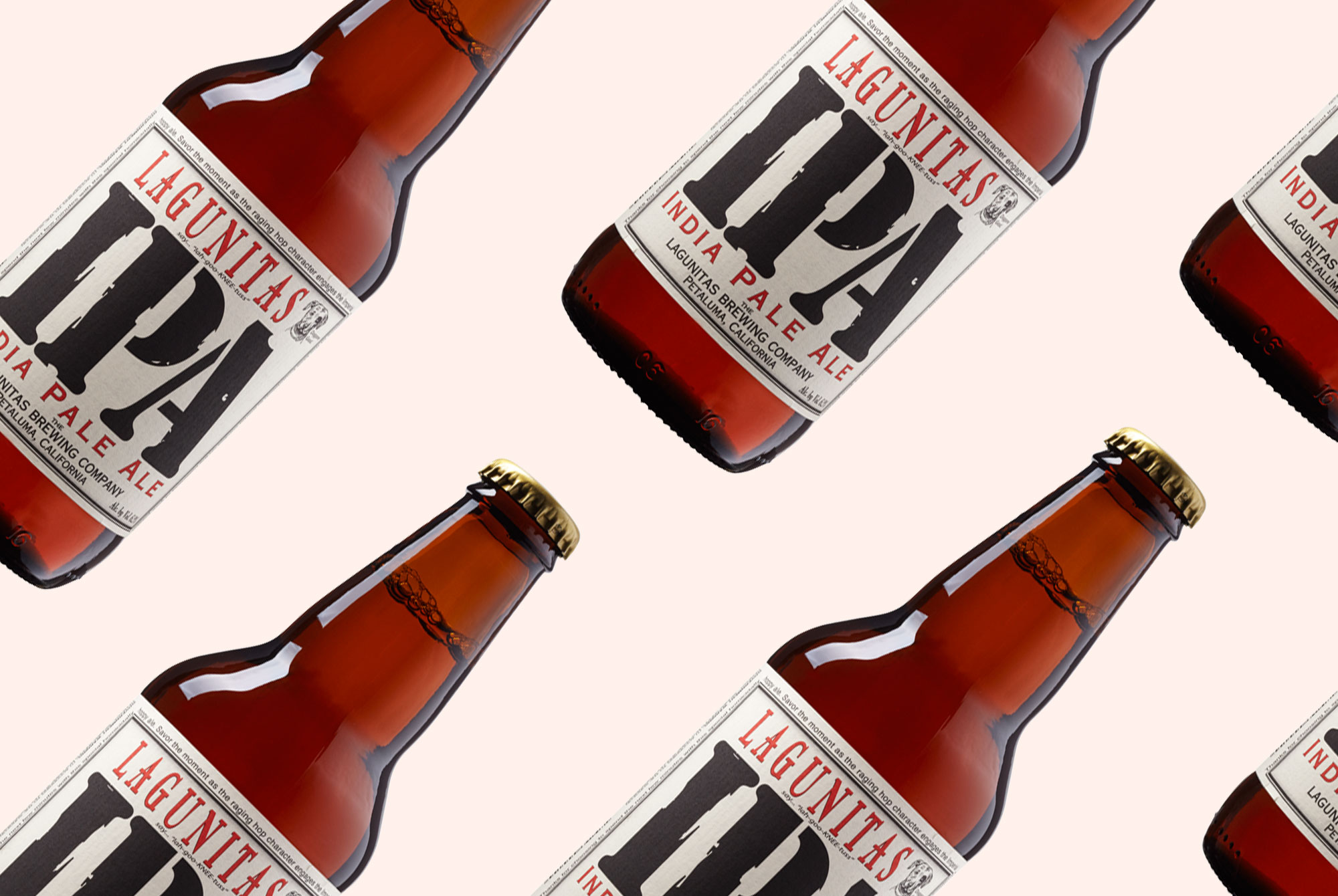 Photography by Lagunitas Brewing
Lagunitas Brewing Company was founded in 1993 by Tony Magee in the same fashion as most craft breweries: by making a mess of the family kitchen until the operation gets too big and is forced to expand.
Since then, it has grown exponentially, producing countless beers while muscling its way toward nationwide ubiquity. A couple years ago, before the craft explosion we're firmly in the midst of now, it was one of the few IPAs you were guaranteed to find on any bar or restaurant menu.
Now, of course, like all the great beers around it, Lagunitas IPA is fighting tooth and nail to stay relevant, to stand out on a list now littered with fruity and juicy IPAs brewed right down the street, not in Petaluma, CA.
But make no mistake: Lagunitas IPA is a great beer. First introduced in 1995, it's bold and bitter, a bit sweet, and expertly balanced. At 6.2 percent ABV and 51.5 IBUs, it's as sessionable as an IPA can get, made long before anyone knew or cared what the term "session beer" even meant. And it's now old enough to legally drink itself.
Surely, with news that the brewery is now owned entirely by Heineken, pure craft drinkers will turn their noses up at the faintest whiff of this once beloved beer, scoffing at friends who dare crack one at a backyard BBQ. But they shouldn't. You shouldn't either.
Lagunitas IPA is an icon. Brewed with 43 different hops and 65 various malts, "this redolent ale will likely float your boat, whatever planet you're on." As long as it's brewed the same way, it should be treated as such, regardless of who ultimately owns the company.