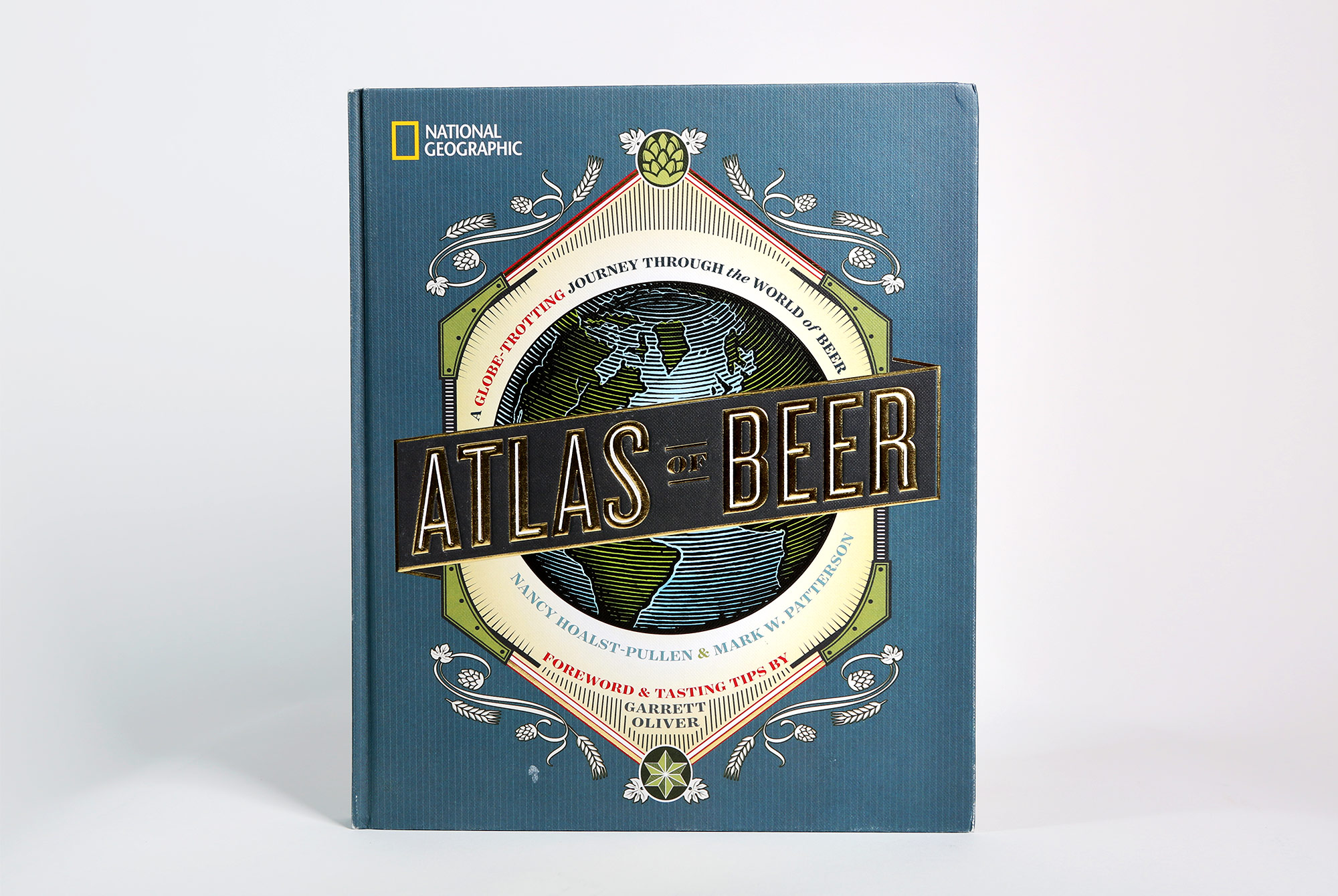 Photography by Hop Culture Studios
The world is a vast and diverse place, but there's one thing you can get almost anywhere you go: beer.
Knowing this, geography professors and "beer doctors" Nancy Hoalst-Pullen and Mark W. Patterson set out to visit over 400 breweries in over 20 countries to produce the newly-released Atlas of Beer from National Geographic.
The book transverses six continents, and covers the beer scene in countries ranging the United Kingdom to Tanzania. For each country, Hoalst-Pullen and Patterson explore the origins and evolution of beer brewing, and provide an overview of the combination of geographical, political and cultural factors that shaped a nation's beer scene.
As the authors put it, "This book is not our story; it's the story of how profoundly geography has influenced beer across different cultures, times, and places. It's the story of how the world of beer is becoming an ever clearer reflection of place."
Plus, there are plenty more interesting historical asides in the book. For instance, readers can learn about the sect of Belgian monks who first began brewing that rare and mysterious product known as Trappist beer. They can read up on Oktoberfest's origins in a 19th century wedding, or how the IPA was first brewed for shipping between England and India, or why a Czech pilsner must be brewed with water from the town of Plzeň.
They also provide a list of the country's signature beer styles, plus handy language guides that tell you what to say — and how to pronounce what you're saying — wherever you're ordering your beer, so you won't spend much time fumbling over how to tell your French bartender you want a stout.
All of this info is gorgeously presented in a hardcover format, with glossy illustrated pages, making it a wonderful addition to your coffee table.
Maps of must-visit breweries, along with lists of beer festivals and recommendation from industry experts — such as the well traveled Brooklyn Brewery brewmaster Garrett Oliver — make this book the perfect for planning your next vacation.
But because it bulges with boozy history lessons, it's also a perfect gift for a history nerd with a craft beer hobby, or your home brewing friend who can't get enough trivia about his favorite drink, or anyone looking to explore the world through the lens of imbibing.