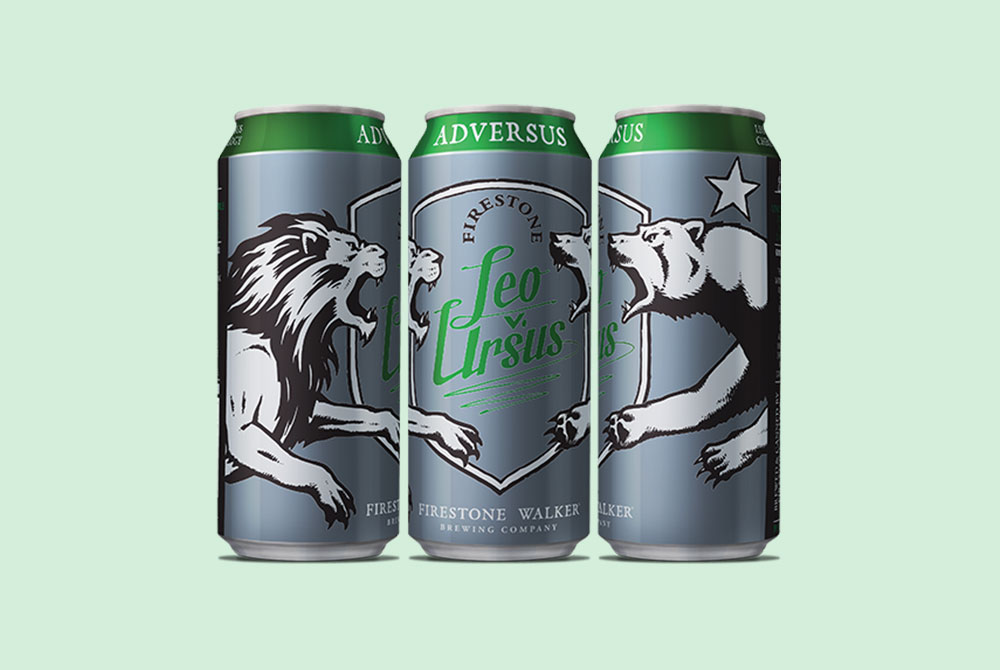 Beer: Leo v. Ursus Chronology Release #2: Adversus
Brewery: Firestone Walker
Style: American Double IPA

ABV:
8.2%
Availability:
June 2017 – Sept 2017
Rating:
"The sparring Lion and Bear not only speak to the unorthodox rapport between founders Adam Firestone and David Walker — they also hearken to the heart of our brewery culture, which for 20 years has been forged by often opposing forces in pursuit of the perfect beer."
So reads the description of Leo v. Ursus, Firestone Walker Brewing Company's quarterly forged-in-conflict series that first hit shelves earlier this year. This odd, off-kilter description of the relationship between Adam Firestone and David Walker is shockingly fitting for the second beer in the series, Adversus.
This latest release is a light double IPA, falling right in line with the recent trend of brewers packing in as much hop flavor as possible while keeping the beer's body light. Brewed with pilsner malts, this beer remains nimble and light-footed enough to be quaffable while still maintaining a high 8.2 percent ABV. On the nose, one gets notes of pineapple, mango and earthiness – it gives off a crisp, hoppy aroma. This crispness carries over on the tongue, too.
Despite it's ABV, this beer is perfectly suited for summer drinking. It's not something you'd expect from a DIPA, which usually hit you over the head as soon as you crack open the can. Personally, I'm not a diehard IPA enthusiast. I appreciate them, and recognize when one is true to style — hence my high rating — but I won't actively seek them out unless I receive a strong recommendation. This beer converted me. Like many others who have tried this one-off brew, I'll petition for its inclusion in the Firestone Walker year-round lineup.