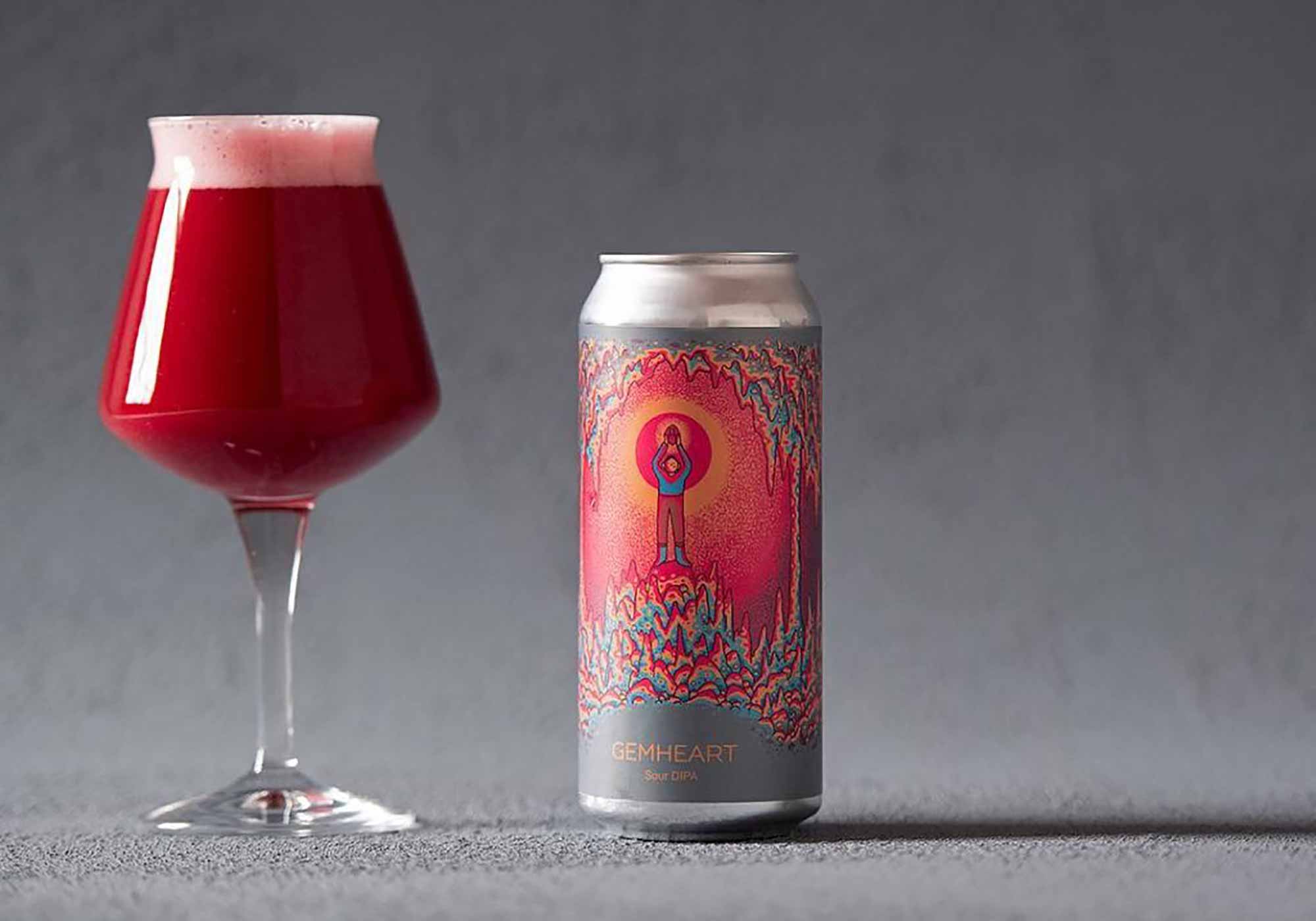 Photography courtesy of Hudson Valley Brewery
"Some things just go better together and probably always will," warbles Luke Combs on "Better Together," one of the singles off his 2020 record What You See Is What You Get. He's right! A cup of coffee pairs great with a sunrise. Where would peanut butter be without jelly? Or Marshmallow Fluff? Or Nutella? What's a birthday party without a cake or the 4th of July without way too many fireworks? When you pair two good things with one another, you're bound to end up with one great thing. It's simple math.
And beer is no different. After all, beer results from mixing four good things together: Grain, yeast, water, hops. Water's a wonderful thing, but wouldn't you rather introduce it to 2-Row, Caramel 60, and Honey malt, Wyeast 1056 yeast, and several judicious blasts of Sabro, Mosaic, and Ekuanot?
Yes! Yes, you would.
With beer individual ingredients are made better by combining them.
So logically, if brewers marry one of the most popular craft beer styles (sours) with the most popular craft beer style (hazy IPAs), the finished beer should be unstoppable, right?
Well: Sort of.
What's Special About Sour IPA?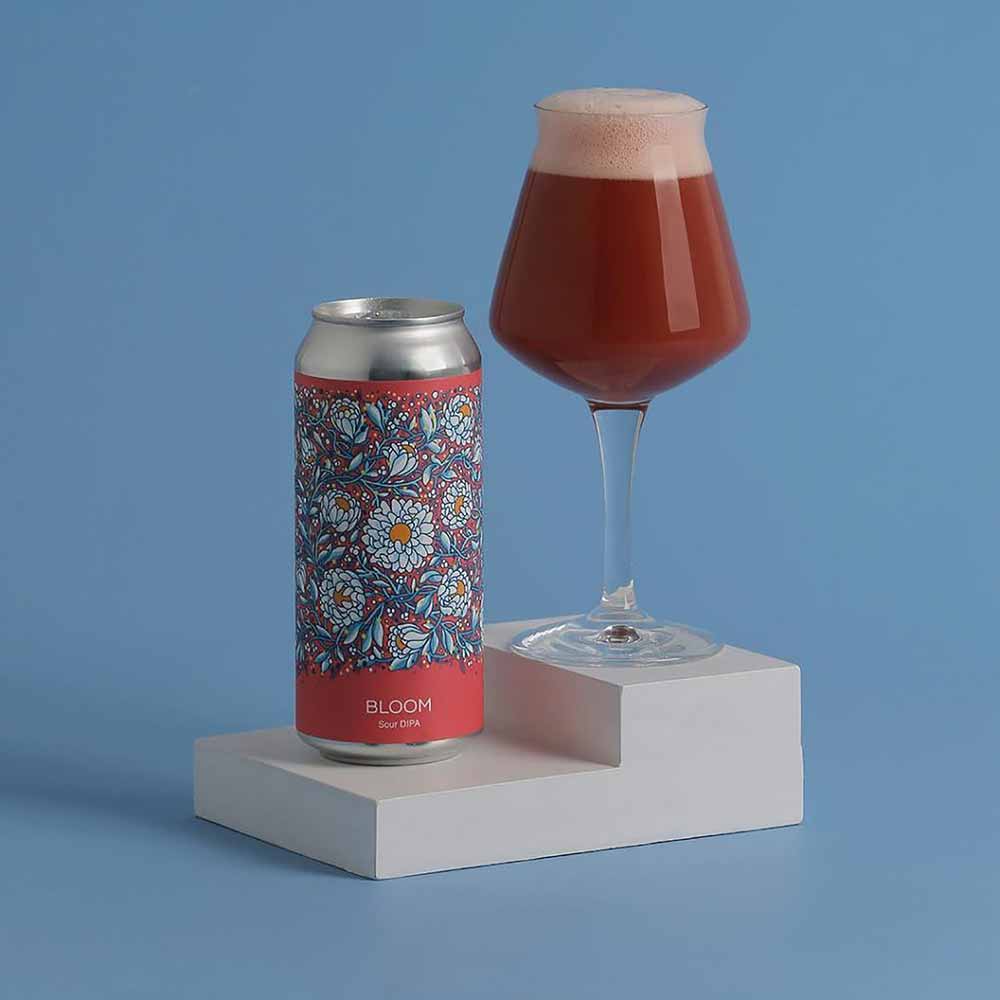 What you see is what you get. Sour IPAs combine the tartness of a sour with the hoppy, fruity softness of a hazy IPA. What sets sour IPAs apart from other IPAs is the addition of acid, typically through a process called kettle souring.
For those who are unfamiliar, kettle souring is a technique that lets brewers sour unfermented wort in only somewhere between a scant 24 hours to several days. In the brewing world it's considered a quick way to sour a beer.
Additionally, sour IPAs are set apart through their souring agents. Lactobacillus cultures impart that tart characteristic found in the kettle souring process. Compared to other cultures, lactobacillus plantarum is generally considered best-suited for brewing sour IPAs because of how quickly it creates acidity.
This style doesn't promise a new sensory experience as much as an alternative sensory experience, and not to knock it – that's a promise worth making. So little in craft beer is actually "new" that "different" is exciting enough.
When Did This Trend First Become A Thing?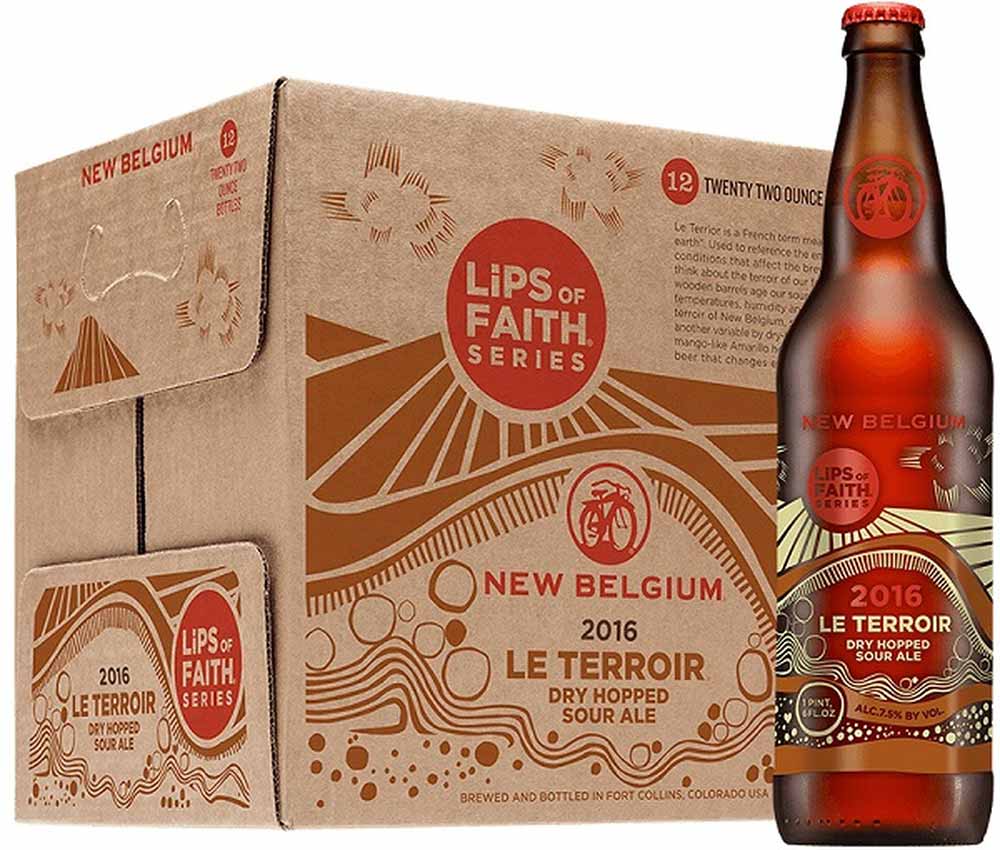 Depending on who you ask, sour IPA is either a recent invention or a really recent invention. Fort Collins' New Belgium Brewing Company started brewing Le Terroir, a dry-hopped and wood-aged golden sour, in 2011.
Meanwhile, the young Hudson Valley Brewery began innovating the style in the late 2010s. It's hard to tell exactly when sour IPA was born, or even where, but it's possible New Belgium was ahead of the times with Le Terroir.
The other complication here is that sour IPA still isn't "a thing," exactly. Only a handful of breweries, like Hudson Valley Brewery, The Rare Barrel, and 8Bit Brewing Company appear invested in pushing this IPA sub-style forward. Everyone else continues to focus on brewing NEIPAs, or any other sour sub-style such as pastry sours, fruited sours, or wild ales.
Maybe sour IPAs just haven't caught on. Maybe they're hard to make properly. Maybe both.
Whatever the case, sour IPA feels like a fringe style, though as trends come and go in craft beer, this remains subject to change.
Why Haven't Sour IPAs Become as Popular as Hazy IPAs?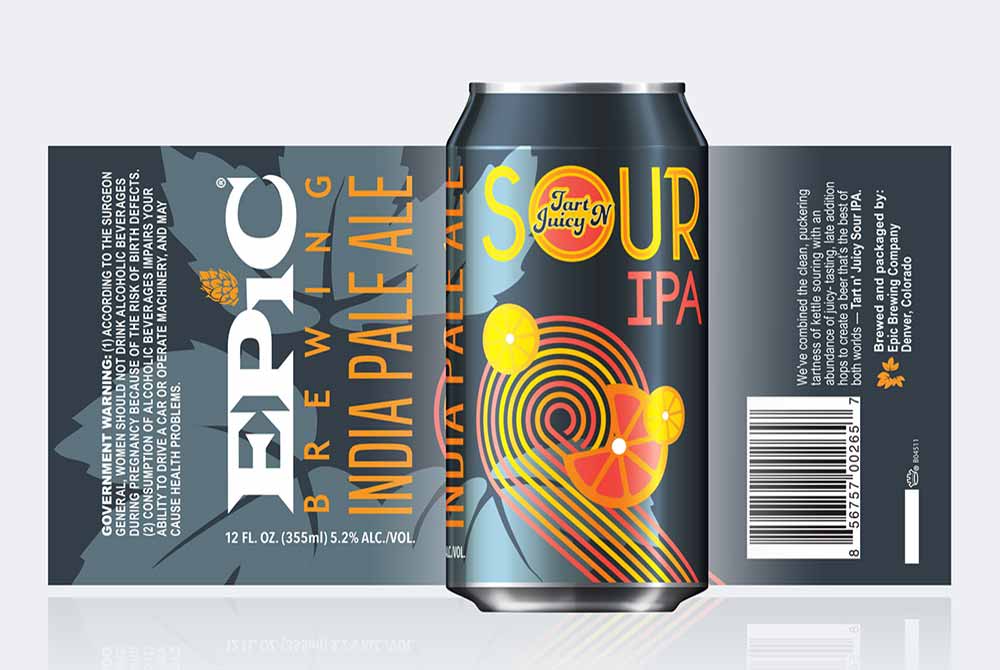 Combs' song neglects to mention that some things go worse together: Oil and water, gasoline and lit matches, and especially bitter and sour flavors make very, very poor pairings. There's a reason that in beer's long history, no one thought to make a sour IPA until around this century.
There is also a reason that sour IPAs haven't started a haze craze like NEIPAs. Balancing bitter with sour is an incredibly daunting challenge, one which craft beer hasn't been equipped to meet until a few years back (or more).
Brewers like to make the kind of beer they want to drink, which also might explain why sour IPAs aren't more ubiquitous. They might be more of an acquired taste than a traditional IPA or any IPA variant. But the fact of the matter is that, "Hops and sour beer traditionally don't play well with each other," says Andrew Emerton, New Belgium's Senior Brand Manager. No one in beer's history thought to blend "sour" with "hoppy" up to the 2010s for good reason: It can be a potentially challenging flavor profile.
But brewers today have an advantage that brewers before them didn't. "We now have access to super tropical and fruit-forward hops, which pair beautifully with our golden sour's notes of apricot, lemon, and white wine," says Emerton. New Belgium's Sour IPA is dry-hopped with Citra Spectrum, a hop extract.
Essentially, hop extracts divide all the bittering and aromatic compounds found in hops – your alpha and beta acids and your oils – from the plant itself, which lends an overall gentler bitterness to the beer. The practice isn't about removing bitterness, but softening it so that the bitter element harmonizes with the tart element instead of clanging against it.
But, while macro breweries have used extracts as bittering agents for a long time, craft breweries have only started leveraging them in the last 10 years or so.
Overall, hazies are just easier to brew. Emerton thinks the concept attracts people who love a hazy IPA, but with caveats. What's the word most often used to describe a hazy IPA? Juicy. "Juice is actually pretty acidic," Emerton says. "Orange juice, for example, has a lower pH than our iconic sour brown ale, La Folie." In the mildest of ironies, the hazy IPA actually tops the sour IPA in terms of acidity without taking extra steps to do so.
So, What's the Deal with the Style Today?
Emerton ultimately sees New Belgium's sour IPA, and the whole sour IPA sub-style as "more of an experiment than a 'trend." You don't see beer geeks waiting in lines through town centers and around city blocks for a 4-pack of a sour IPA. You don't see breweries tripping over themselves to knock out a sour IPA of their own just to stay competitive.
As good as hop technology has gotten, as much as hop extracts have become an accepted tool of the craft brewing trade today, the demand for sour IPAs simply isn't there. People want what they want, and they want hazy IPAs. It's hard to beat a style that appears on tap lists at damn near every brewery in the U.S.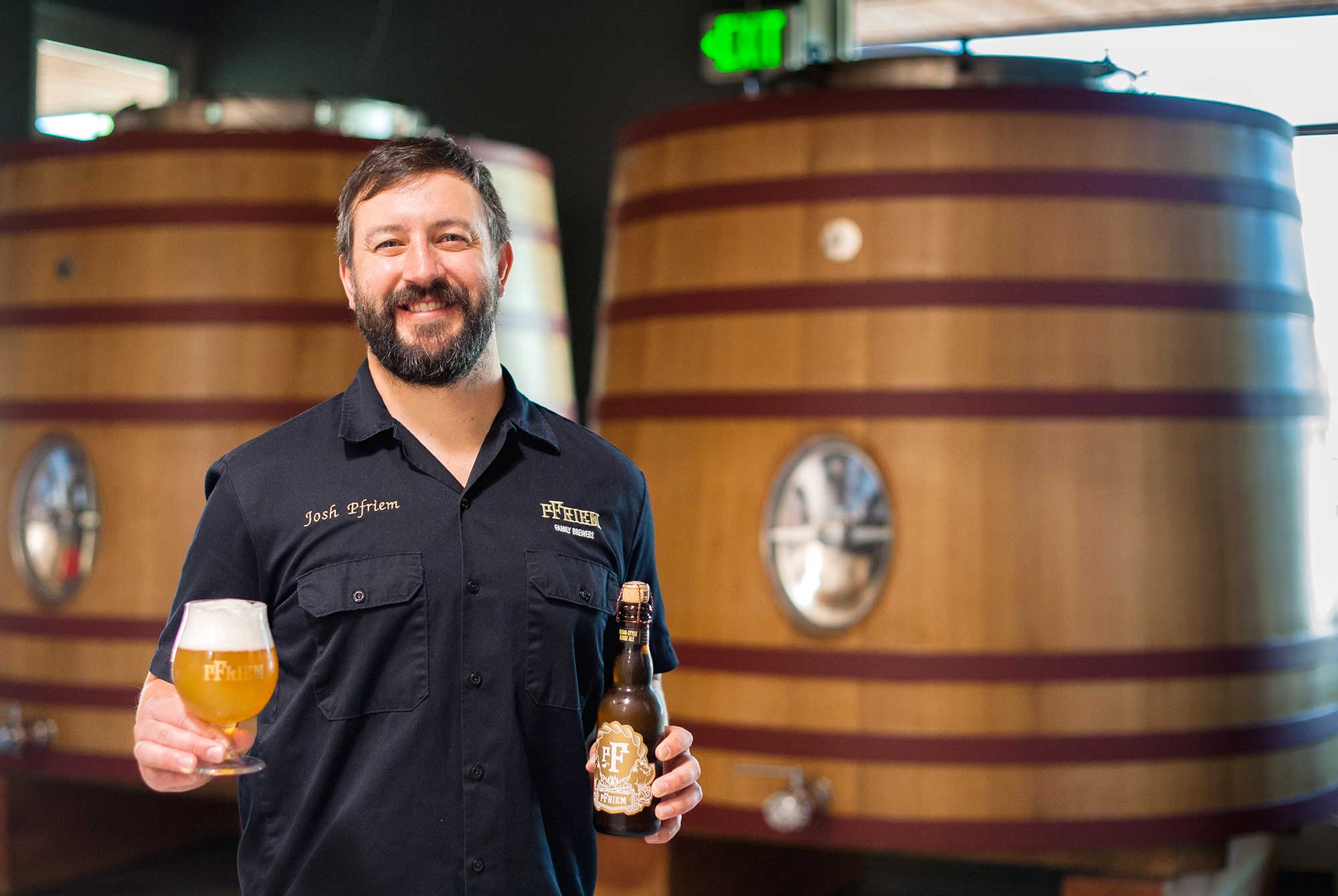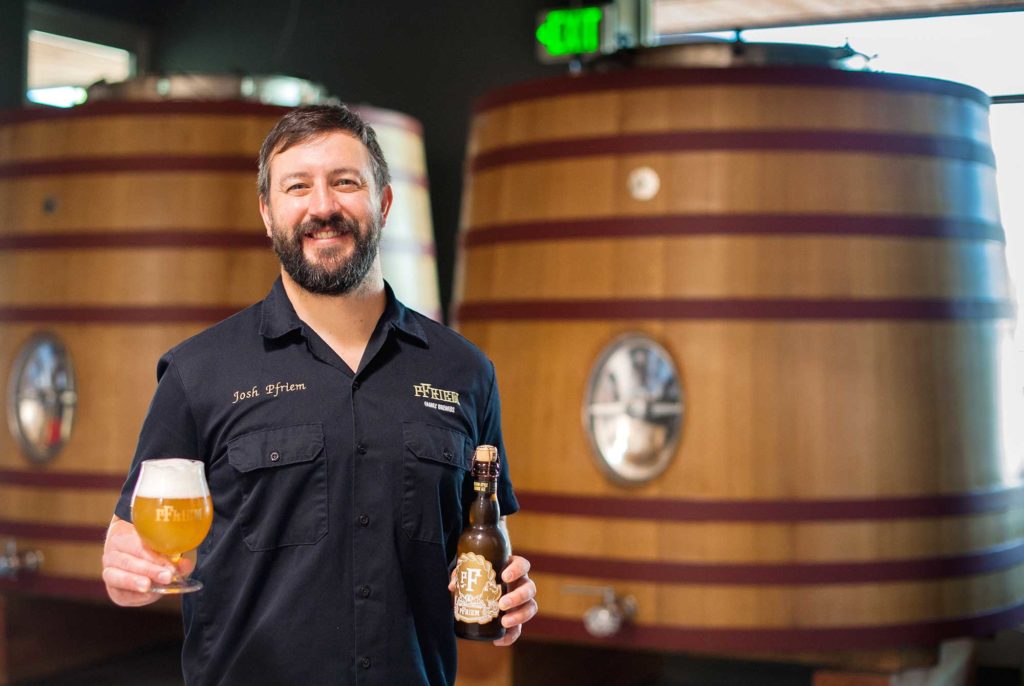 Josh Pfriem, the brewmaster and co-founder of pFriem Family Brewers in Hood River, OR, says there was a time when the brewery produced a sour IPA, "[but] the style quickly went from exciting to fizzling out pretty quickly." pFriem hasn't brewed a sour IPA in roughly the last five years.
Granted in the years since, Jason Synan, co-founder of Hudson Valley, and Kyle Carbaugh, head brewer of Wiley Roots Brewing Company in Greeley, CO, have both put in work developing the sub-style. If sour IPA is yet to have its moment in the sun, then when it does have that moment, it'll likely be because of their efforts.
Should You Try a Sour IPA?
Absolutely!
Sour IPA might only be a niche brew. And it might not be the next big thing in craft beer. But, if you enjoy drinking craft beer there's no reason why you shouldn't seek out new, experimental styles. If only to understand the experience of putting together sour and bitter flavors.
Here Are a Few Sour IPAs Hop Culture Recommends Trying…At Least Once!
Hudson Valley Brewery
Beacon, NY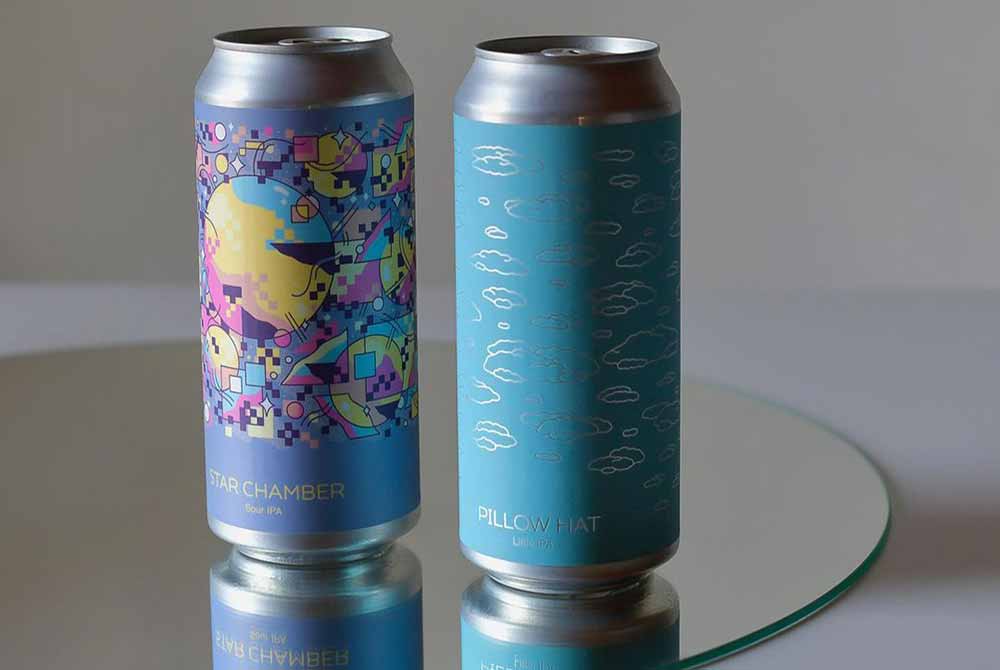 Bloom or Star Chamber – Founded in early 2017 by Jason Synan, Mike Renganeschi, and John-Anthony Gargiulo, Hudson Valley Brewery makes beer like you've never tasted before. And guess what? Pre-pandemic it had people lining up down the length of the brewery's parking lot to grab the exclusive can release and bottles. Sour IPA with a twist is what these folks brew best. And they are absolute pros at it. Such as a sour DIPA with raw wheat, flaked and malted oak, milk sugar, cherries, dark chocolate, and chamomile, hopped with Citra (Bloom). Or a sour IPA with raw wheat, malted oat, milk sugar, green tea, papaya, and coconut, hopped with Citra and Azacca (Star Chamber). We've been so blown away by Hudson Valley Brewery that we named them our favorite brewery of 2017. If you're looking for a crazy introduction to this style you can't go wrong with anything coming off the line here.
Wiley Roots Brewery
Greeley, CO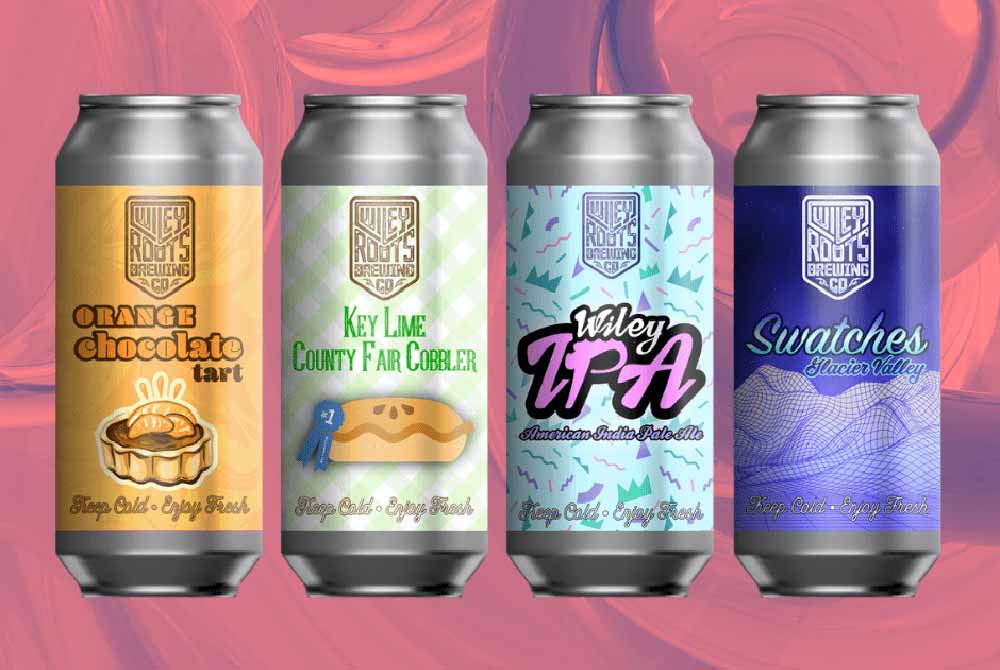 Key Lime County Fair Cobbler – A milkshake sour IPA with Key Lime puree, graham cracker, cinnamon, vanilla, and milk sugary, dry hopped with Mandarina Bavaria and Lemon Drop hops, this Sour IPA is just stellar. Pouring as a thick, luscious golden liquid, Key Lime County Fair Cobbler is exactly like it's name: Fresh, crisp, sweet, and gently acidic.
New Belgium Brewing
Fort Collins, CO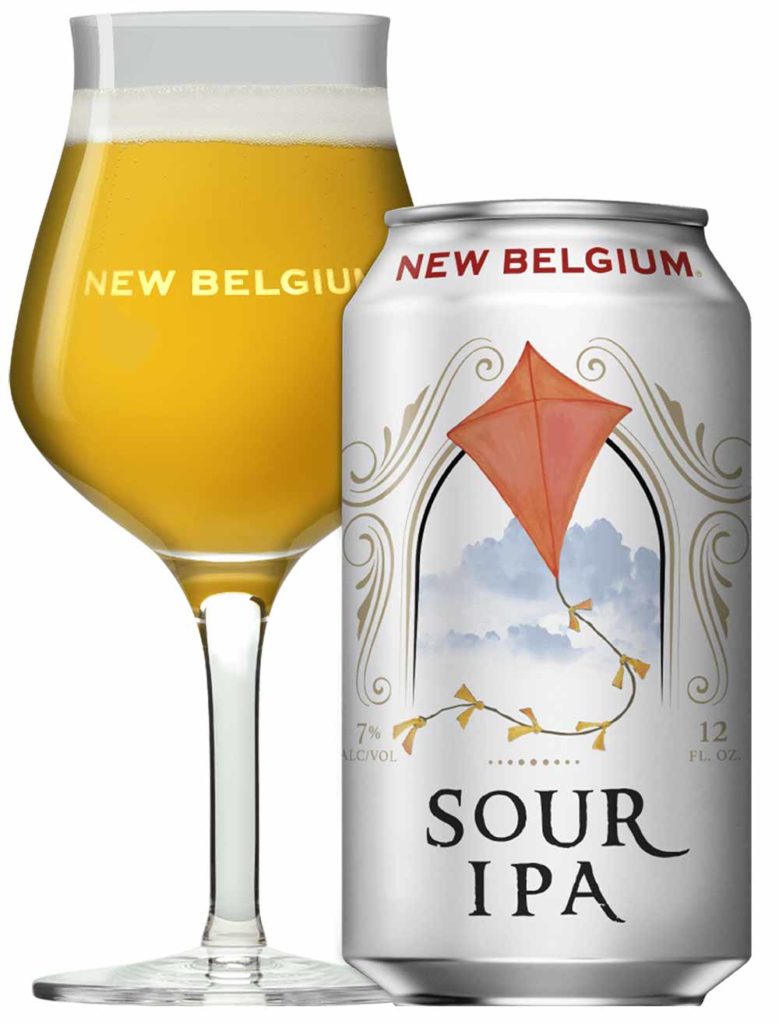 Sour IPA – New Belgium calls this beer the best of both worlds. Part hazy IPA and part sour, New Belgium's Sour IPA is an iconic example of the style. With our a decade of experience dry-hopping sours, New Belgium combines fresh acidity from its Wood Cellar sour with their hazy IPA for a "beer that truly takes flight". Plus, did we mention it won a bronze medal at GABF. If you're looking for an expertly made version of a sour IPA nothing beats this award winning one!
Honorable Mentions: The Rare Barrel, Epic Brewing Tart N Juicy, 8 Bit Brewing Company Into the Thick Of It.