Photo courtesy of Cinderlands
When the Pro Football Hall of Fame asked us to create a brewery list for their inaugural craft beer festival, we were faced with a tough challenge. How could we build something that appealed to the craftiest drinkers, while also remaining accessible to those who'd never consumed a craft beer?
Ultimately, we let geography guide us, choosing one brewery from each NFL market as well as eighteen of our favorites from around the country. While some don't have distribution outside their taproom, others distribute in almost every state. Our final list has breweries that have won medals at the Great American Beer Festival, and those that have opened within the last year. Truly, there's something for every taste and palate.
Whether you're coming to the festival with a list to check, or attending as a first-timer, there's a brewery for you. Try liberally, be safe, and we look forward to partying with you in Canton!
7venth Sun Brewery
Tampa, Florida
What do you do when you're a badass woman with a degree in Fermentation Science from Oregon State University? You get involved in the beer industry, that's what. With a brewing resumé that includes Anheuser-Busch's pilot facility and Atlanta, Georgia's Sweetwater Brewing, owner/operator Devon Kreps brings an incredible amount of technical knowledge to this small craft brewery in Tampa Bay. Best known for their IPAs and fruited sours, 7venth Sun makes refreshing beers best enjoyed in the hot sun.
B. Nektar Meadery
Ferndale, Michigan
There's no other company in the country quite like B. Nektar, which makes mead, cider, and beer in Ferndale, Michigan. If you've got a sweet tooth, B. Nektar's creations are sure to satisfy. They make wild, creative products like Cherry Pi With Crust, a mead with tart cherries, orange blossom honey, and actual pie crusts, as well as Tuco-Style Freakout, an agave mead with lime juice and lime zest.
Cinderlands Beer Co.
Pittsburgh, Pennsylvania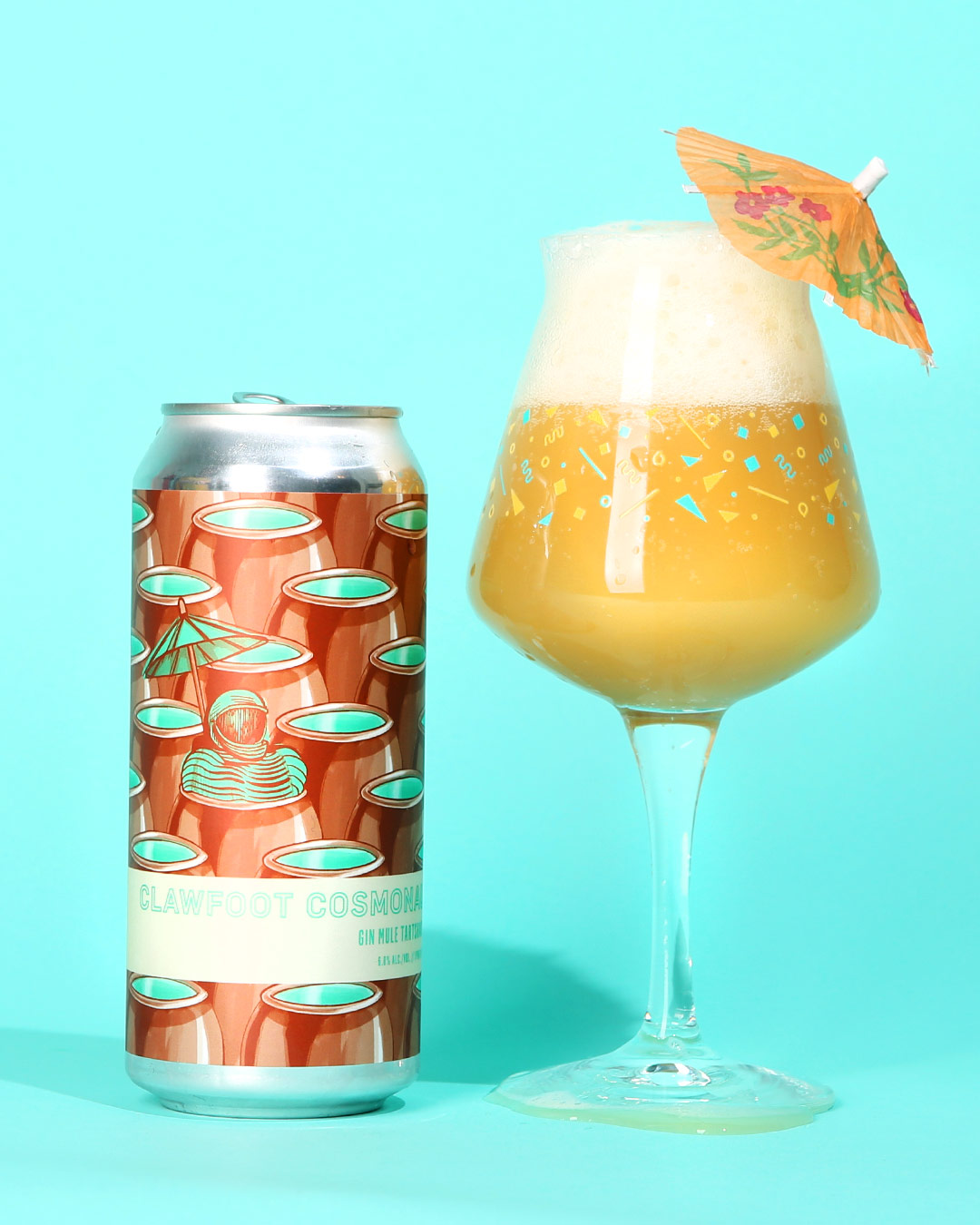 Even before this Pittsburgh-based brewery hired former Solemn Oath brewery Paul Schneider, and even before they'd opened the doors of their temporary brewing facility in the city's Lawrenceville neighborhood, co-owner Jamie Warden had the vision to see the growth that would happen in the city's Cultural District. For several years, he'd been planning a production brewery, kitchen, and taproom in an old Spaghetti Warehouse, where many a Pittsburgh school child ate lunch after a long field trip. The production brewery opened just this spring, serving crisp lagers, fruited sours, and Schneider's signature tea beers along with one of the best burgers in the city. Make sure you visit on your next trip to Pittsburgh for one of the best outdoor decks for miles.
Dancing Gnome Beer
Pittsburgh, Pennsylvania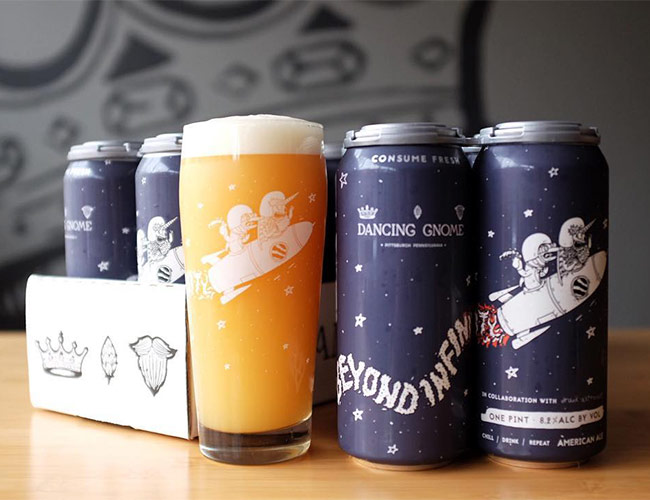 Another Pittsburgh favorite, Dancing Gnome brought the haze craze to Western Pennsylvania, expanding the footprint of a style that has come to dominate the industry over the last two years. They've produced quintessential examples of the New England IPA, with fans trading for their beers from as far away as California and the Pacific Northwest. If you want cans of the coveted beer, you might have to hop in a release day line, or you can snag some of the tastiest IPAs in America at the Pro Football Hall of Fame.
DankHouse Brewing Co.
Newark, Ohio
I had the good fortune of being able to visit this family-oriented brewery on the way back to Pittsburgh from a trip to Columbus, and it was definitely worth the short detour. In addition to the promise of a custom slime from the daughter of husband and wife owners Josh and Heather Lange, I tried one of the juiciest sours I've had in a while. The IPAs are soft and pillowy, and Josh told me about the brewery's plans for expansion–which means more room for slime, beer, and the DankHouse Reggae Fest, the first of which was just held in July.
Evil Twin Brewing NYC
Ridgewood, New York
Evil Twin's founder Jeppe Jarnit-Bjergso is one of craft beer's most interesting characters, and the brewery's beer reflects his personality. Though the product was previously brewed at contract facilities, the Danish Prince of Darkness recently transformed an old ballroom in Ridgewood, Queens, into a brewing facility of his own, complete with a cocktail bar and show-stopping glass greenhouse. Jarnit-Bjergso has the talent, experience, and connections to make some of the best beer in the country, and his skill is sure to shine in whatever beer he sends to the Pro Football Hall of Fame.
Inside the Five Brewing Co.
Sylvania, Ohio
Before the Pro Football Hall of Fame's Craft Beer Festival, we hadn't heard of Inside the Five. However, after our research, how could we say no to an Ohio-based brewery run by two former NFL players? Co-founders Chris Morris and Brandon Fields, an offensive lineman and punter for the Oakland Raiders and Miami Dolphins, respectively, met at Michigan State University, and their friendship blossomed into a professional relationship with Inside the Five. Be sure to stop by their booth to talk about beer and life in the NFL.
Missing Mountain Brewing Company
Cuyahoga Falls, Ohio
It seems like everyone from Ohio to Pennsylvania is talking about Missing Mountain Brewing, which opened to the community of Cuyahoga Falls, Ohio, on June 9th, 2018. Over the past year, they've been honing their homebrewing skills on professional equipment, though the creative spirit of homebrewing still survives.
Resident Culture Brewing Company
Charlotte, North Carolina
The culture of sports runs deep at Resident Culture Brewing Company, where Hop Culture once held a March Madness-themed craft beer festival. Notably in attendance at that event was former Carolina Panther's running back Jonathan Stewart. Will Mr. Stewart join us in Canton? We're not sure, but Resident Culture's smooth IPAs and refreshing lagers make their booth worth a visit.
Rhinegeist Brewery
Cincinnati, Ohio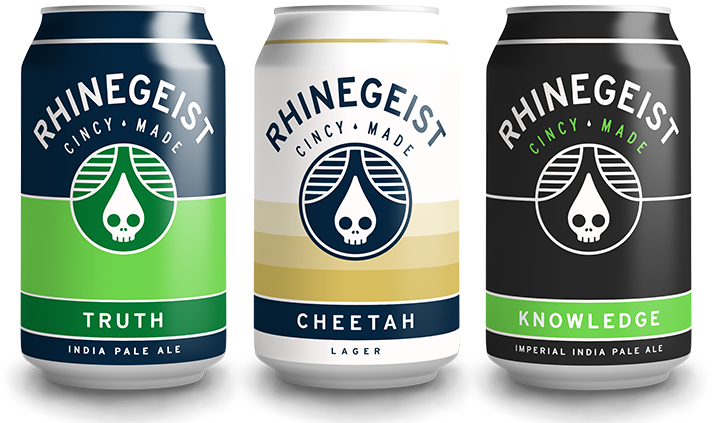 Though they've become a bigger player in the Midwestern craft beer market, Rhinegeist's growth has only improved their product and its consistency. Their fun, easy-drinking beers are perfect for an end-of-summer craft beer festival, where there's a ton to try and the sun is (hopefully) shining.
Liked this article? Sign up for our newsletter to get the best craft beer writing on the web delivered straight to your inbox.