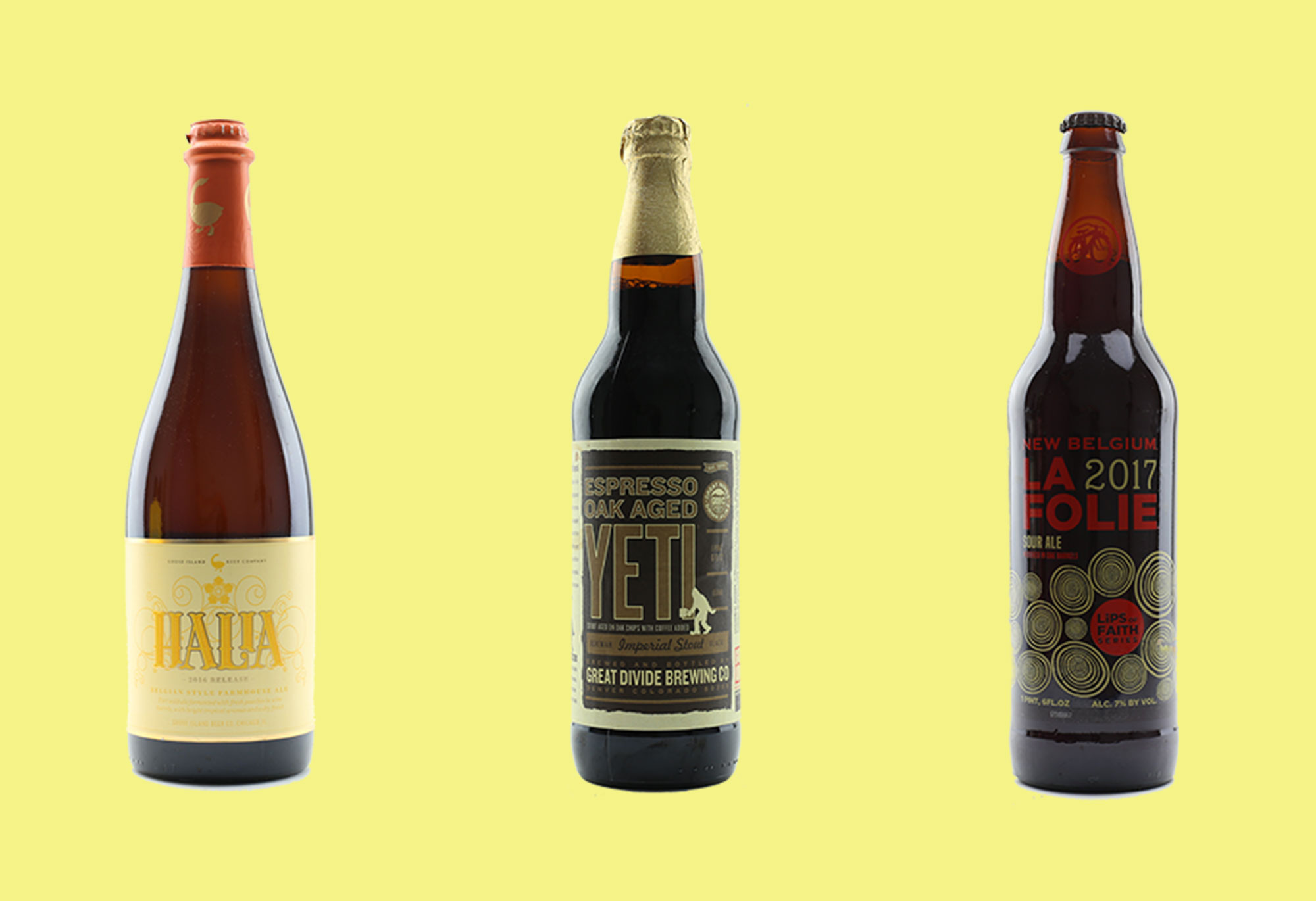 This is a weekly series in which we feature beers from Craft Shack that are particularly rare, fantastic, or both.
One of our missions at Hop Culture is to make the craft beer movement — the culture, the beer, the knowledge — more accessible to everyone. For drinkers living outside of the major beer cities, or simply on the opposite coast from their favorite brewery, much of beer journalism is an exercise in unfulfillable coveting. If a beer isn't distributed to your local beer store or bar, you aren't drinking it. Not anymore.
For the price of shipping, drinkers living across America can get the nation's best beer delivered straight to their door. So for those wanting to sample the best of the craft beer revolution, look no further. Here are the five best bottles of beer available online this week.
2017 La Folie, New Belgium Brewing
Description: This legendary Flanders-style Oud Bruin is aged in French oak foeders for one to three years. Expect a sour, woody, and complex beer.
ABV: 7%
BA Score: 94
Halia, Goose Island Beer Co.
Description: A base of saison is aged with fresh Georgia peaches and Brettanomyces claussenii in white wine barrel for 9 months.
ABV: 7.5%
BA Score: 92
Espresso Oak Aged Yeti Imperial Stout, Great Divide Brewing Company
Description: Denver-sourced Pablo's espresso combines with the vanilla oak, roasted malt and a bold hop profile to create a stout that will slap you across the face.
ABV: 9.5%
BA Score: 94