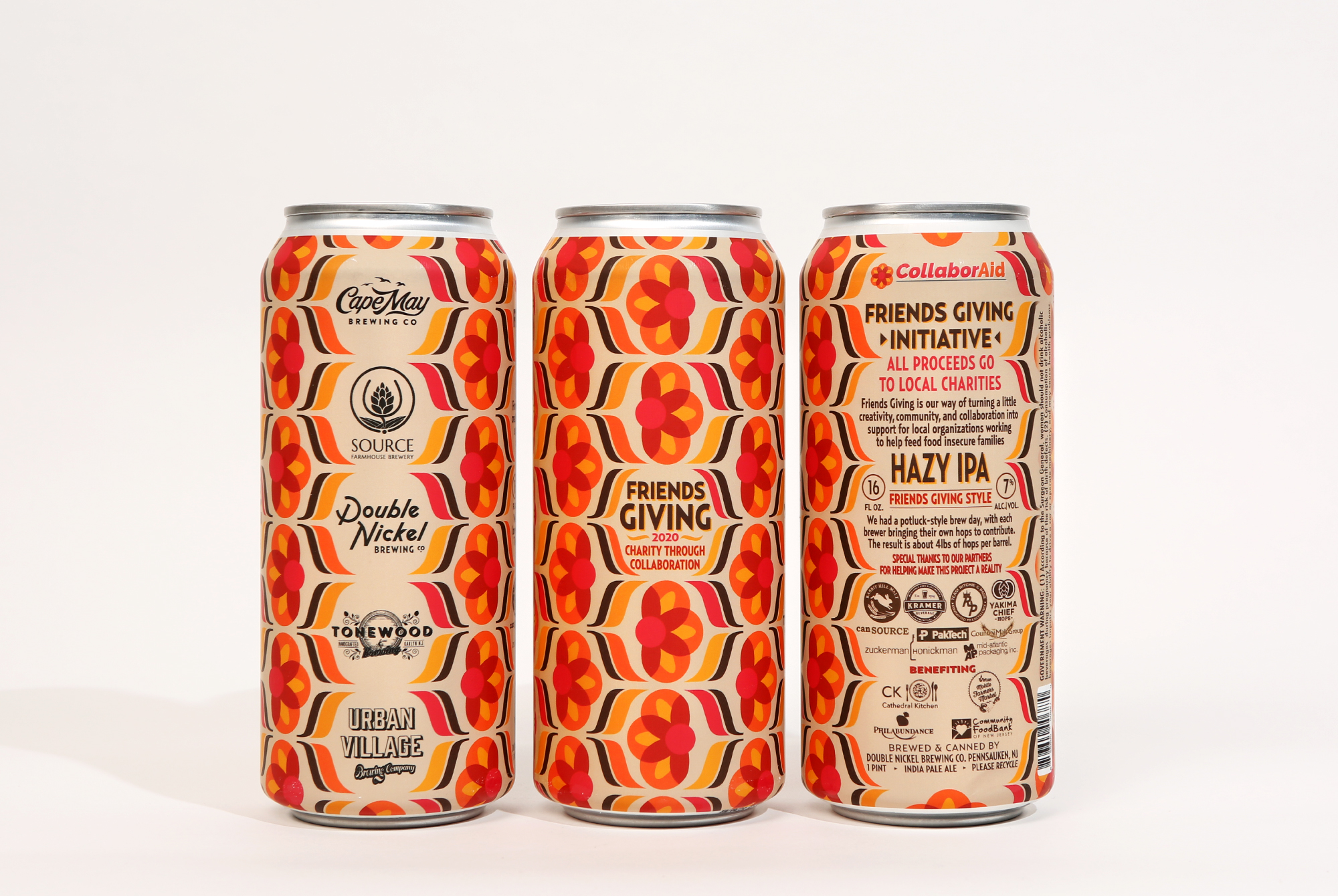 Thanksgiving is usually the perfect time to throw back a few brews with friends and family. There's a nice spread, plenty of football and movies on TV, it's a four-day weekend, there's no shortage of pie. It's a celebration of all the plenty that can get taken for granted during the rest of the year.
This year, of course, there's going to be a very different Thanksgiving for many. Fewer people may show up for Turkey day. Instead of turkey and all the fixings, it might be a smaller main with some of the normal sides. But there's still going to be TV, and thanks to the fine minds at Double Nickel Brewing Company in New Jersey, there's a beer you can drink that will do a lot of good.
Double Nickel Brewing's Friends Giving IPA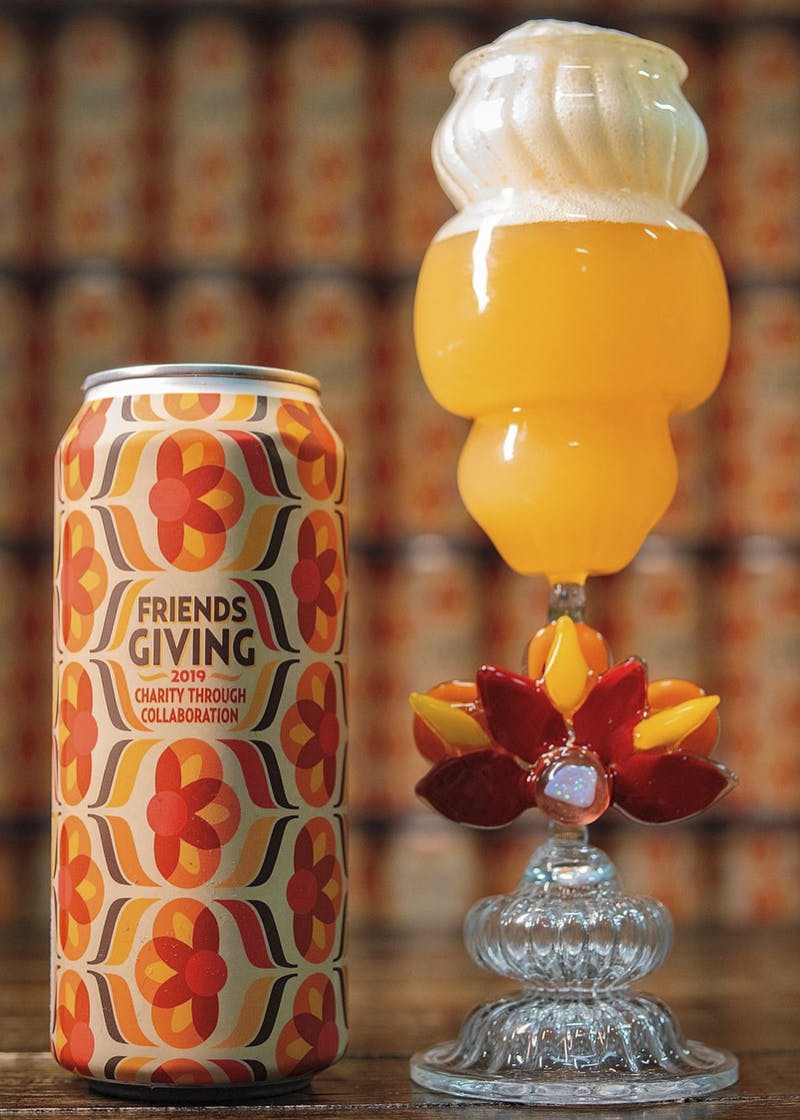 The Double Nickel team has released the third iteration of their annual, limited-release Friends Giving Potluck-Style IPA. All proceeds from this brew go toward local organizations fighting food insecurity in New Jersey, Philadelphia, and Virginia.
"It was important for us this year, with everything going on, to pull this off again," says John Dalsey, Head of Marketing and Co-Founder.
To create Friends Giving, Double Nickel gathers with friends from nearby breweries for a day of drinking and beermaking. The potluck portion comes from each brewery bringing a secret hop for the brew. This year's hops include Idaho 7, Idaho 7 Cryo, Sabro, Amarillo, Simcoe, Cashmere, and Citra.
How 2020's Friends Giving Was Different
Safety concerns meant that this year's brew day was socially distanced, and a few brewers had to decline the invitation. But, the brewers that made it had a blast, spacing out in Double Nickel's large brewhouse, slugging back a couple of pints, and figuring out how best to use their trove of hops. This year's collaborators are: Cape May Brewing Company, Tonewood Brewing Company, Urban Village Brewing Company, and Source Farmhouse Brewery.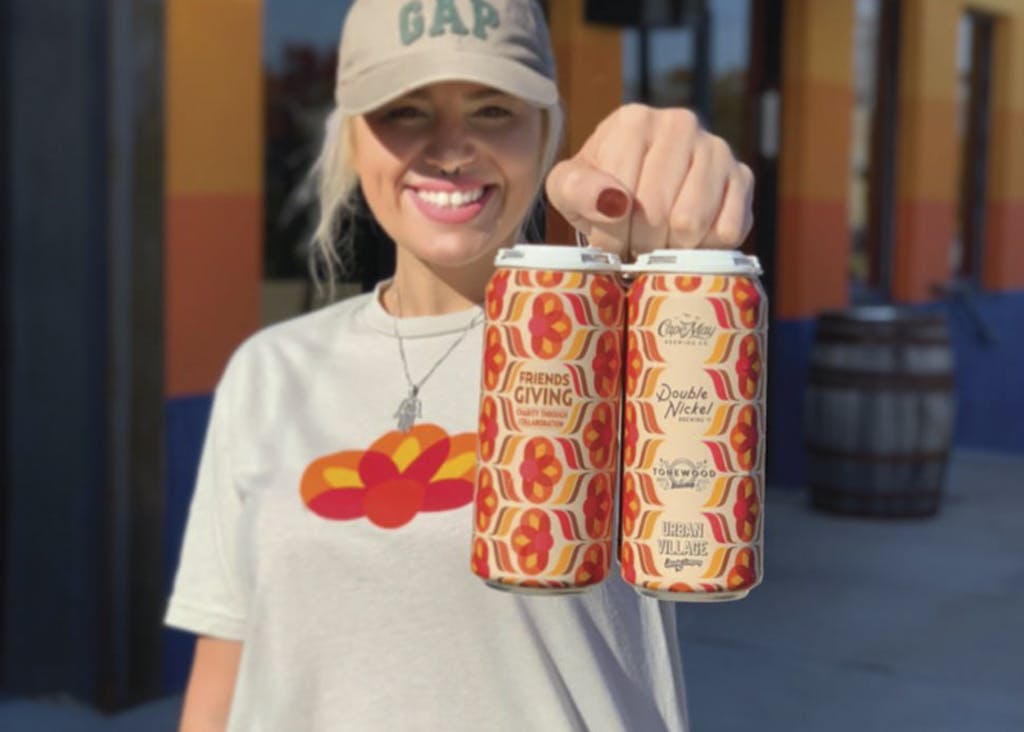 "It was up in the air about whether it would even happen this year," says Brian Needham Head of Sales and Co-Founder. "But we also recognized that the resources were going to be needed, more than ever. These organizations need the help that much more. We knew that if we could make it happen, we should."
Despite the pandemic, the Friends Giving project significantly expanded this year. Double Nickel helped Solace Brewing Company in Sterling, Virginia host their own iteration of the Potluck IPA with fellow Virginia brewhouses Ocelot Brewing Company, Old Ox Brewery, and Crooked Run Brewing. Moving forward, Double Nickel plans to help breweries in other states host their own potluck brew day to spread the giving wider.
The Charitable Contributions of Friends Giving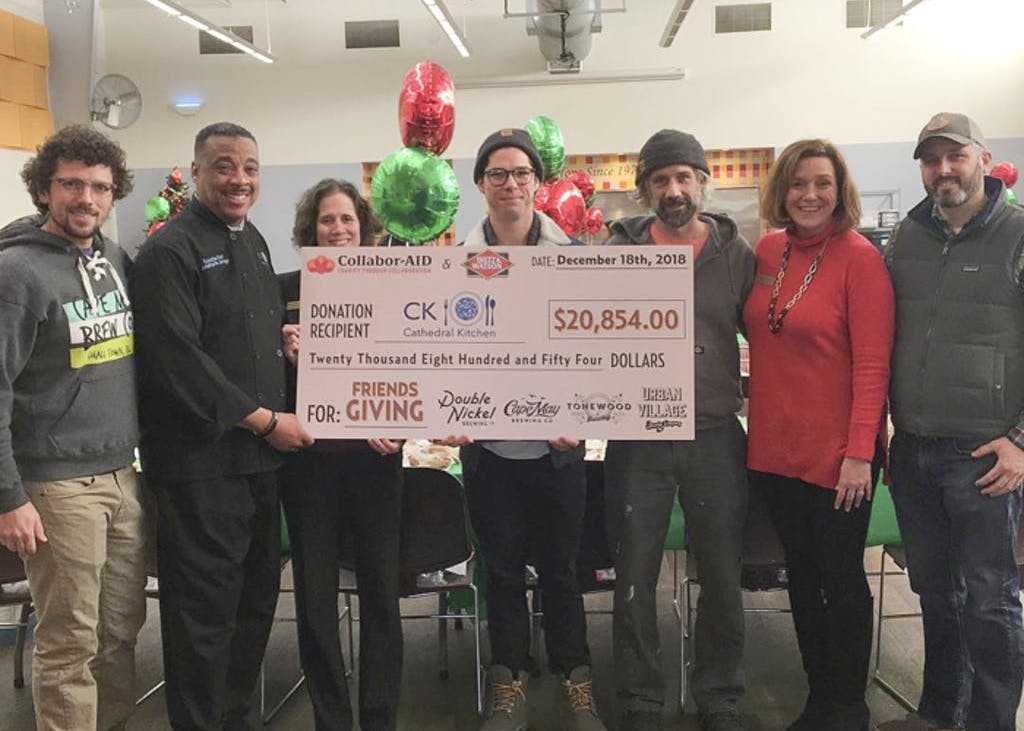 Over the last two years, Friends Giving has raised more than $200,000. Some charities can best utilize cash while others take food donations. For the latter set, the Double Nickel team buys food from meat and cheese powerhouse Dietz & Watson, based in Philly. Dietz matches whatever food goes to the charities, doubling the impact.
"It's an easy way for people to give back," says Needham. Someone who's excited about our beer or our collaborator's beer can get Friends Giving and, at the same time, do amazing good for the community. They're able to help fight this problem."
The response has been so profound that Double Nickel created a nonprofit, CollaborAid, specifically to help manage and legitimize these charitable ventures. Through CollaborAid, Double Nickel solicits suppliers to donate cans, malt, boxes, and more to make sure as much of the beer's proceeds as possible go toward fighting hunger.
"We all grew up helping around the Camden area with food insecurity, and other issues," Dalsey says. "Food insecurity is a keystone issue in communities all across the country. It's really hard to go through your day and live life and move forward if you don't know where your next meal is coming from."
The charities that Double Nickel is helping this year include Eat Well Mobile Farmers Market, Cathedral Kitchen, Philabundance, and Community Foodbank of NJ.
The Bottom Line
April Schetler is the assistant vice president of community health engagement at Virtua Health, which oversees Eat Well programs. The charitable donations of Double Nickel offer much-needed support. As Schetler says, "The pandemic has exacerbated many of the disparities experienced by our community members. Food insecurity has more than doubled locally due to the COVID-19 pandemic, and some families, including Black and Hispanic households and those with children, disproportionately bear these increased burdens."
These organizations have a direct, immediate effect on the community. Virtua's Mobile Farmers Market, for example, distributed 75,000-pounds of fruits, vegetables, and non-perishable goods to families between March and August. The Friends Giving IPA ensures that as many people as possible are full and healthy during the holidays.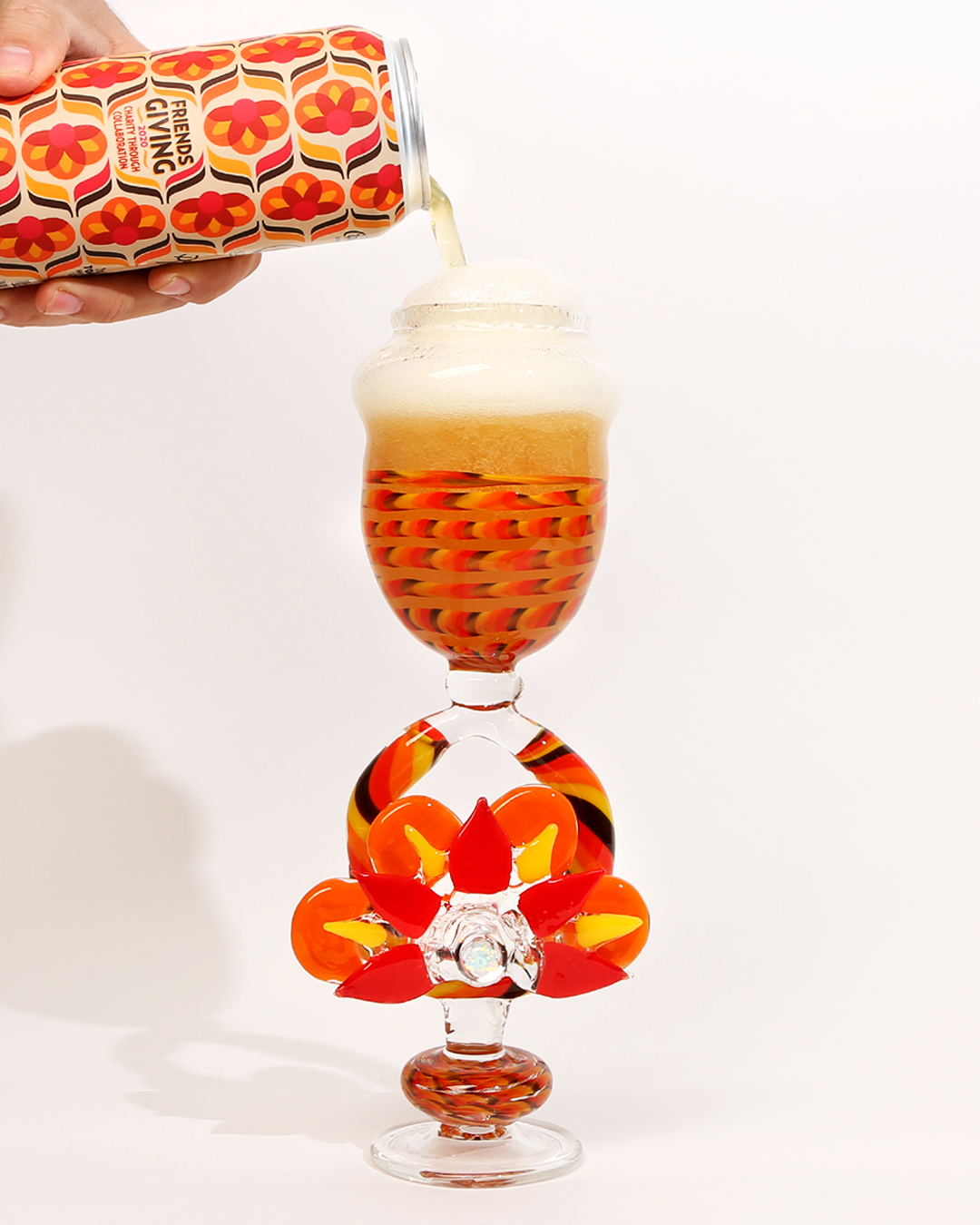 It's rare that enjoying a beer can do so much good. If you're on the East Coast and looking for a new well-balanced, hyper-hoppy IPA to try, then make Double Nickel's Friends Giving your next buy.
This is a paid, sponsored post presented by Double Nickel Brewing Co.
Liked this article? Sign up for our newsletter to get the best craft beer writing on the web delivered straight to your inbox.