Photography courtesy of Human Robot (r) and Esoteric Brewing Co. (l)
Well, cheers folks! Give us a toast because we just wrapped up Season One of Next Exit. Aka: The free YouTube travel show that sends Hop Culture Founder Kenny Gould to charted and uncharted beer cities all across the country, discovering hidden-gem breweries along the way.
You can binge all the episodes right now!
Quick Recap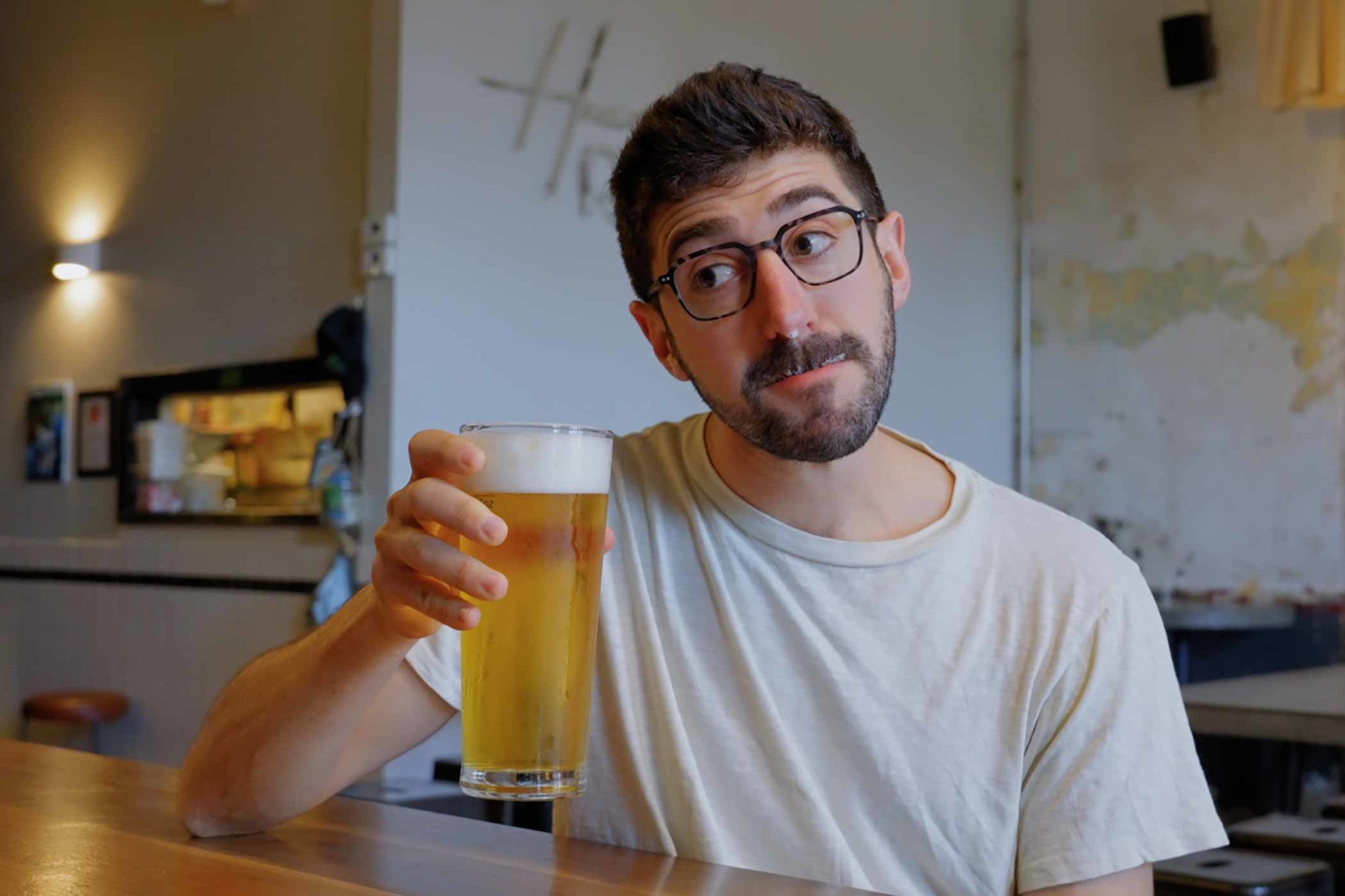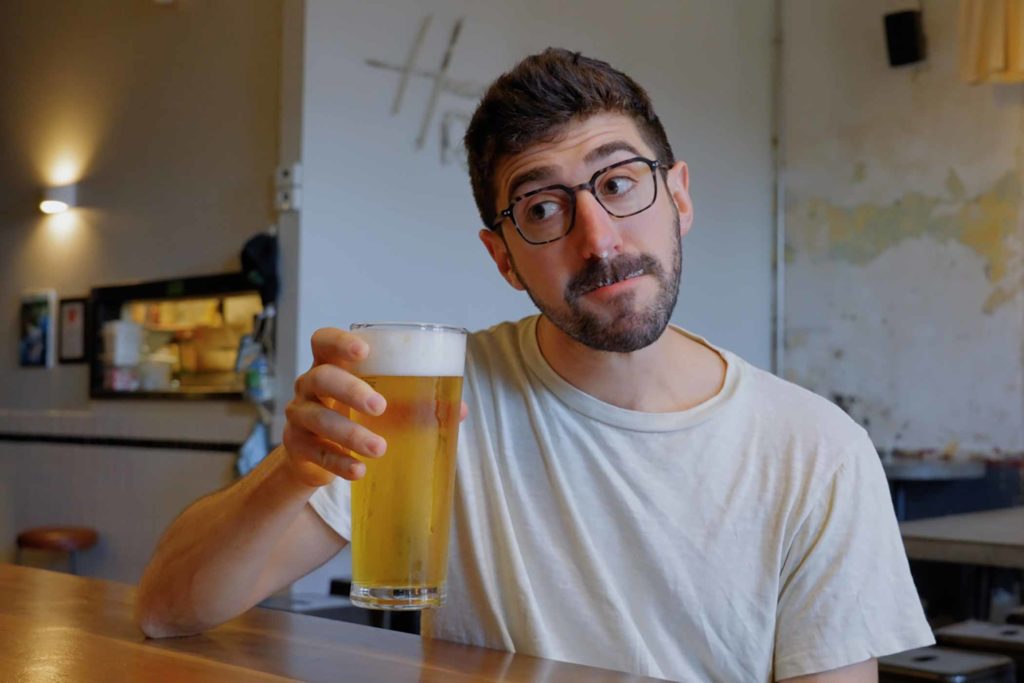 We're extremely lucky as an editor and founder of a beer magazine to get the opportunity to discover these hidden gem breweries all across the country. And while filming Next Exit, Gould certainly stumbled upon some true under-the-radar breweries.
Here are some highlights from Season One of Next Exit
Kenny paired barbecue and beer in Baltimore.
Discovered a rad Asian- and Black-owned brewery making 'esoteric' styles new again in Cincinnati. He also ate a bowl of spaghetti with chili on top…apparently it's a thing there.
Visited a brewery making mixed-fermentation beers and roasting their own coffee in Brooklyn.
And chugged foam Rocky style at a brewery making some of the best European lagers in Philly.
Based on Gould's travels for Season One of Next Exit, here are four breweries that weren't on our radar before but surely are now.
We'll be keeping our eye on these underrated breweries.
And you should too…literally.
4 Hidden-Gem Breweries That Surprised Us in Season One of Next Exit
Mobtown Craft Brewing
Baltimore, MD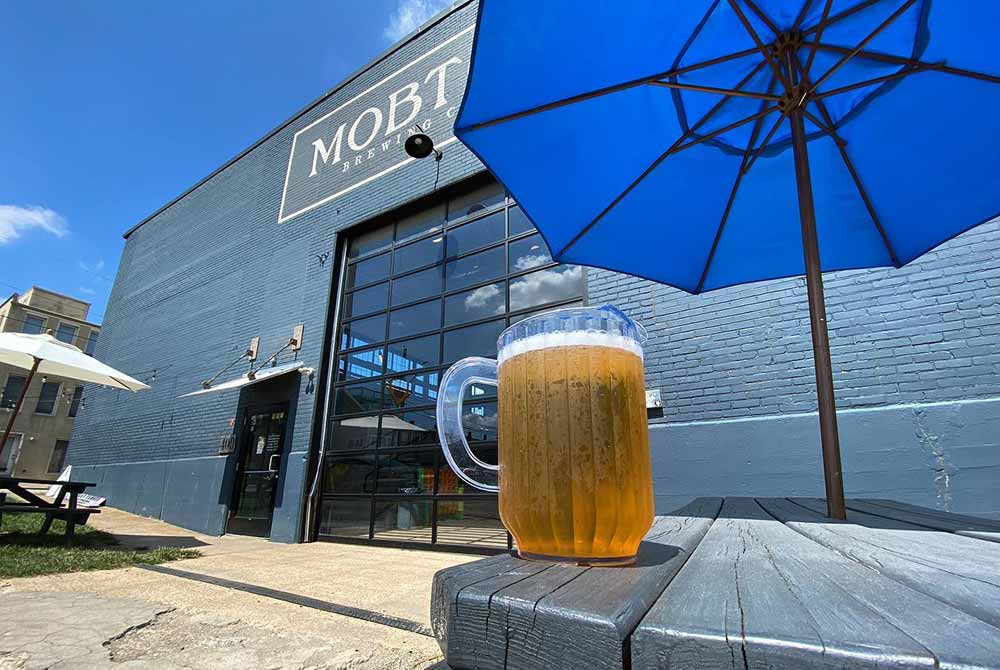 Mobtown plays into the history of Baltimore, but with a fresh and modern twist. The first brewery to open in the historic Brewers Hill neighborhood in forty-one years, Mobtown is "not afraid to mess around with different styles, but can also brew a nice, clean traditional lager," says City Brew Tours Guide Isaac Bell. "They're riding that lager trend right now, which is my favorite trend in America for the past decade.
The move here, according to Bell?
On the way, grab a bag of pit beef (a classic Baltimore dish of roast beef prepared over a charcoal fire) from Chaps Pit Beef and then sit down at Mobtown with a flight of beers to find the best pairing.
For his money, Bell likes pairing Punch Like A Poet, an Irish dry stout, that he calls "the winning combo." Because "it's surprising; it's one of those don't-judge-a-book-by-its-cover things," says Bell.
Regardless, you can't go wrong with any of the lagers at Mobtown next to a bag of barbecue. This is just a new yet down-home spot that we're sure is going to flourish in the charm city.
Esoteric Brewing Co.
Cincinnati, OH
Esoteric represents the future of craft beer not just in Cincinnati, but really across the country. Which is what makes this such a humble, hidden-gem brewery.
Started by Marvin Abrinica and former MadTree brewer Brian Jackson, Esoteric is an Asian- and Black-owned brewery pushing the boundaries of beer. Technically considered the city's first minority-owned-and-operated brewery, Esoteric Brewing wants to be a pillar for the entire community.
"We have to be the ones to ensure that people understand diversity and inclusion," says Abrinica in the episode. "The growth of this whole industry is in women, it's in people of color—Black, Latino, Hispanic, LGBTQ+—they're the future of this country and they're the future of beer as well."
That means showcasing "traditional beers with a bit of a twist," according to Abrinica.
For instance, a historical American style like a cream ale gets a spike of coffee.
But you'll also find a juicy pale ale, a hazy, and a West Coast IPA alongside an American brown ale and even a grapefruit radler.
"With an absolutely gorgeous taproom and really elegant branding…it's one of the more hip breweries in Cincinnati," says Brian Hatheway, the Brews Less Traveled podcast host tasked with finding hidden-gem breweries in uncharted beer cities. "[But] they're trying to be more than just a place that serves beer. It's a place where you can go to hangout that plays a good role in their community."
And we could all use a little bit more of that couldn't we?
Keep an eye on Esoteric as they set the standard for what it means to be a brewery in 2022 and beyond.
Finback Brewery
Brooklyn, NY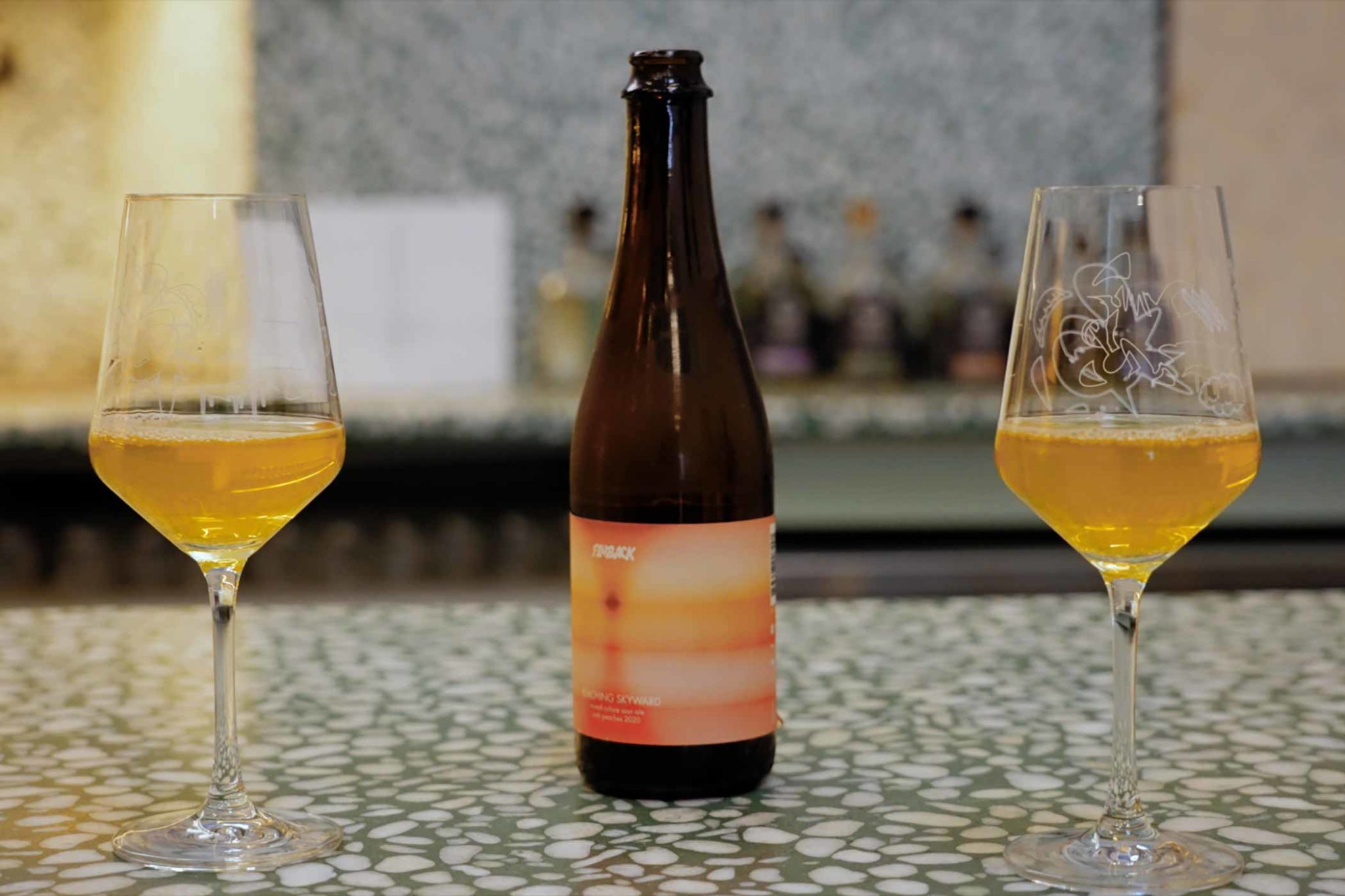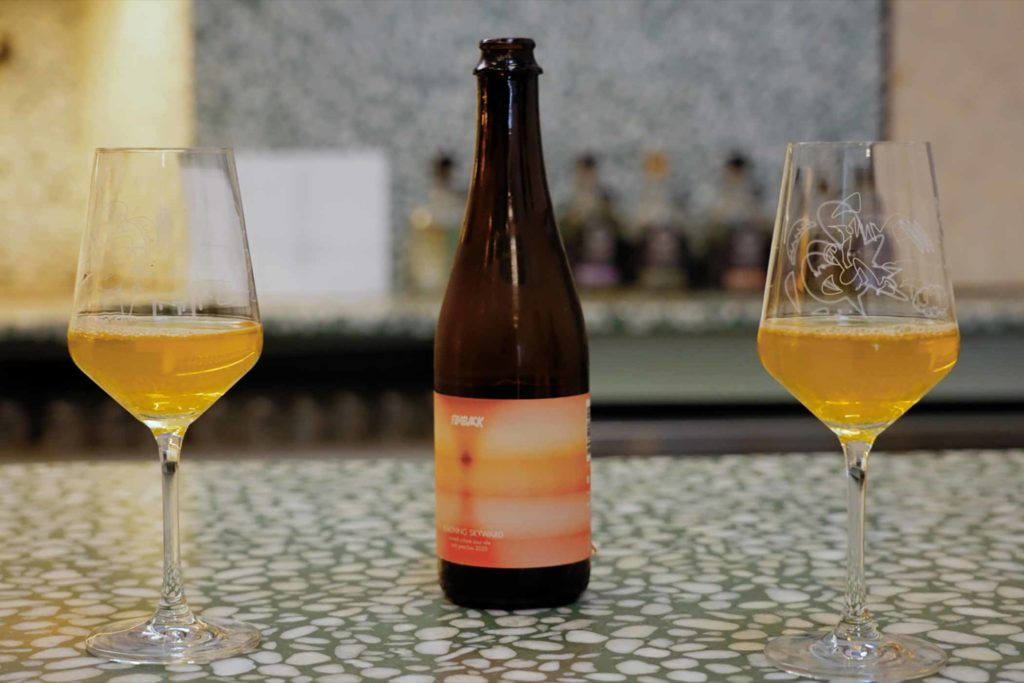 Okay, look, you got us. We've known about Finback for a while. But, we didn't know the Queens-based brewery recently (and by recently we mean two years ago—global pandemic people, we're a little behind) opened up a new spot in Brooklyn. So there!
Finback Co-Founder Basil Lee refers to this taproom as the brewery's creative studio. Accordingly, not only are they making fantastic English milds, saisons, mixed-ferm, and all-around-drinking beers, but also coffee, distilled spirits, both (they're working on a canned coffee cocktail), and even dumplings.
Yes, Lee tapped his mom to make homemade dumplings in the kitchen.
I mean c'mon people, if you aren't stopping by Finback while you're in Brooklyn, what are you even doing in Brooklyn?
This brewery truly evokes the spirit of the borough.
Human Robot
Philadelphia, PA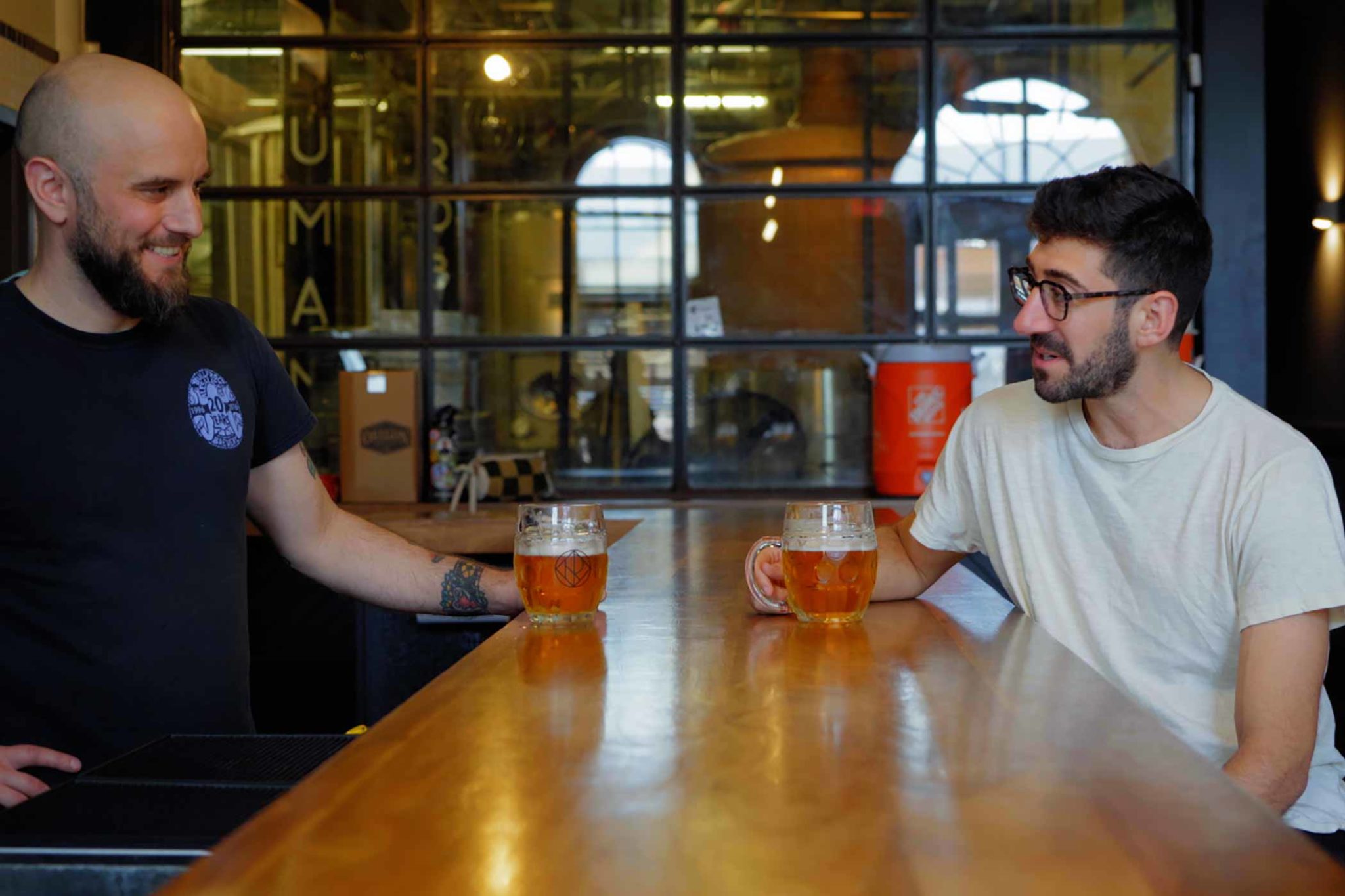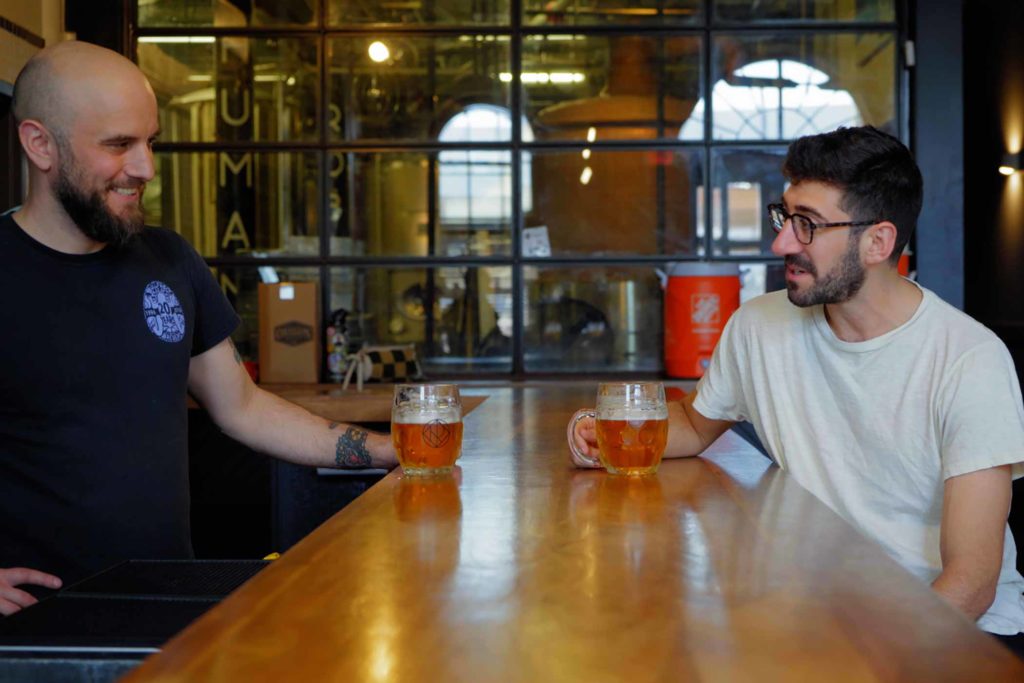 Somehow in a crowded city and beer scene like that in Philadelphia, Human Robot manages to stand out from the pack.
And that's saying a lot. Especially because the entire local industry seems to feel the same way about Human Robot.
"Philadelphia and the surrounding four counties are home to ninety breweries, but there is one I keep hearing about again and again, especially from industry people," says Gould. "And when you hear about a brewery from other people who work in the beer industry, it's usually pretty good—that brewery is Human Robot."
With a heavy focus on European lagers thanks to its 3-vessel German brewhouse, Human Robot includes old-world touches across the taproom, but with a contemporary approach.
"We oddly try to push the boundaries of traditions," says Human Robot Head Brewer Andrew Foss in Next Exit: Philadelphia. "If we were a bagel shop, we'd be trying to make the best damn plain bagel you've ever had in your life."
But lucky for us, in this case that means Foss showcasing Weyermann malts, some of the best in the world, in his beers. Such as Hallertau Pils German-style pilsner or Sylt, a Northern German-style pils.
This is an industry-respected, industry-vetted, hidden-gem brewery. Which means you need to absolutely make a stop here. Whether for an authentic European ale or lager or just to shoot a glass of foam.