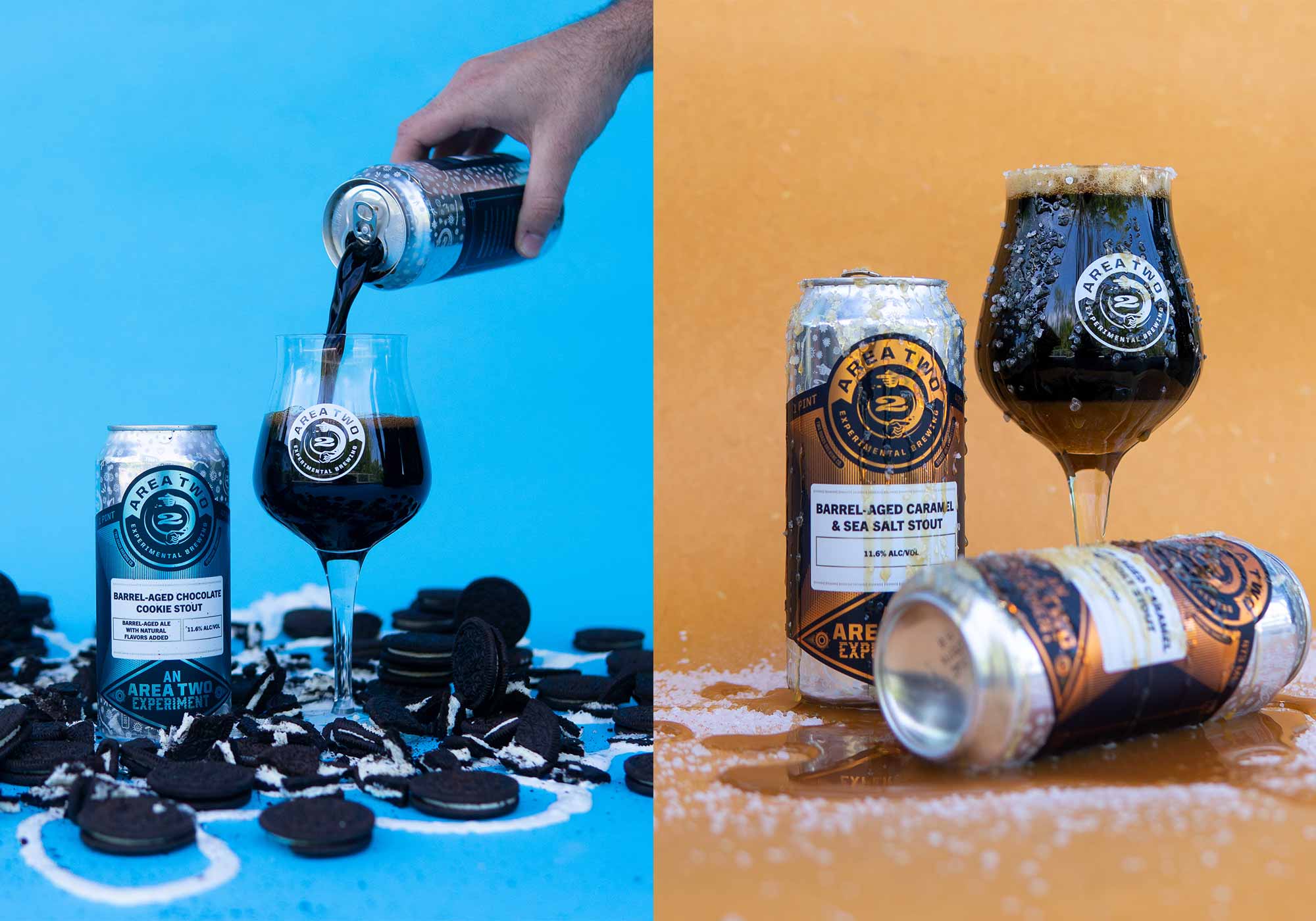 Photography courtesy of Kat Manning | Two Roads Brewing Co.
Over the last few years, Instagram has become the social platform of the beer industry. Consumers have created their own craft beer subculture where top influencers such as @lorenzothebeercat or @youngcraftenthusiast have thrived. For breweries, posting gorgeous beer shots and announcing releases have become crucial to their marketing strategy. And while growing a craft beer following on Instagram seems simple enough, tapping into what makes people double-tap is actually quite a feat.
For the past eight months, Kat Manning, Social Media and Content Creator at Two Roads Brewing Company in Stratford, CT, has not only been running the Two Roads Brewing Co. (@tworoadsbrewing) Instagram page, but the pages for the brewery's innovation hub, Area Two Experimental Brewing (@areatwobrewing), as well as the completely separate canned cocktail brand, Daybreaker Cocktails (@daybreakercocktails), and the hard seltzer brand H2Roads (@h2roads). This makes her something of an expert when it comes to driving engagement on Instagram.
In less than a year, Manning has helped Two Road's Instagram page and Area Two double their engagement rates and improve their follower counts to 72.1k and 10.5k followers, respectively.
On Saturday, Sept. 18th, Manning will be leading a workshop on how to take beer photos like the pros during our women in craft beer festival, Beers With(out) Beards. You can tune in to hear all of Manning's secrets for free, but we wanted to pick Manning's brain about some of the top tips she's discovered that help her run a successful beer page.
Whether you're a newbie to Instagram or a long-time veteran looking to polish your skills, here are the top seven tips for running a successful beer Instagram.
First, a Little Bit More on Our Expert's Background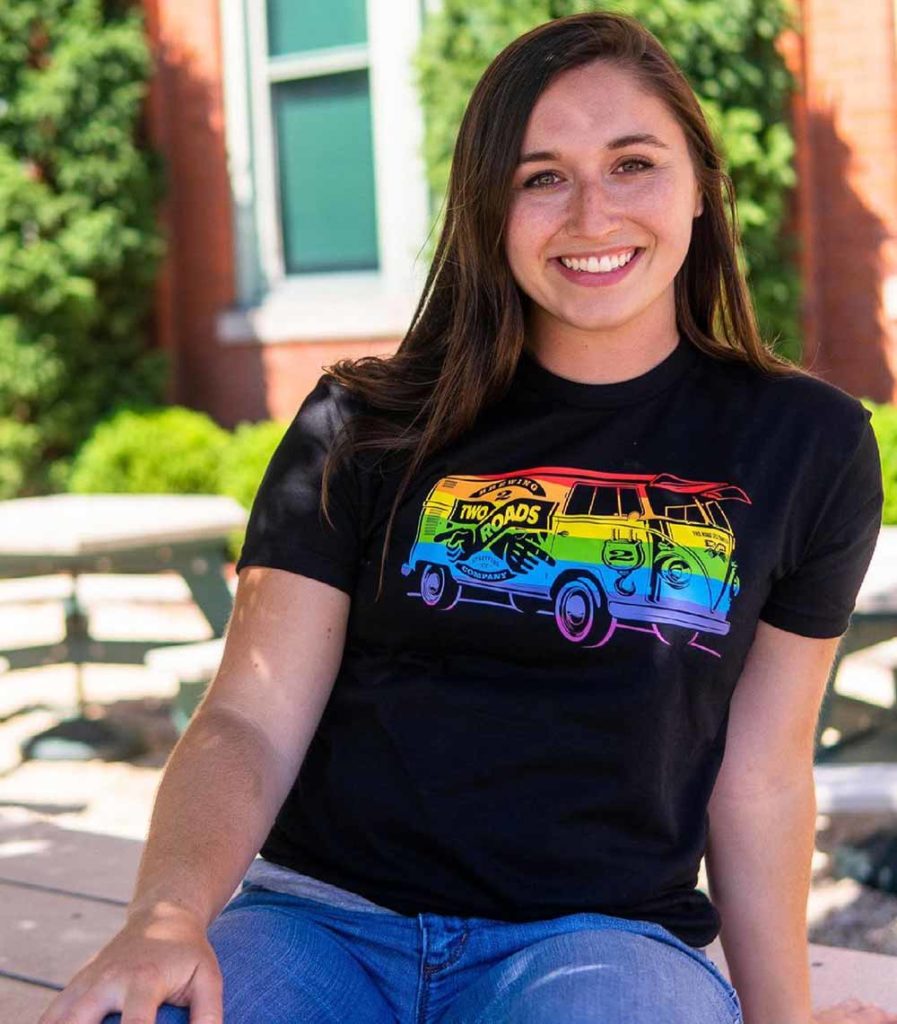 Manning graduated from the University of Hartford with a degree in photography and illustration. After that, she took a program in digital marketing at Cornell University.
Following her graduation, this intrepid entrepreneur opened up her own photography studio in New Milford, CT. Focusing heavily on hospitality, Manning landed upwards of twenty clients ranging from restaurants to breweries. On the brewery side, she worked with well-known taprooms such as Half Full Brewery, New England Brewing Co., and Kent Falls Brewing Co.
Every week, Manning would visit these establishments throughout the state, taking pictures of food and drinks for their social media. She even worked out-of-state with renowned breweries such as Aslin Beer Co. when they opened their Alexandria, VA location, as well as Voodoo Brewery in Pennsylvania for their festivals.
Eventually, she landed a role at the Connecticut Brewers Guild, guiding almost every brewery in the state on how to run their marketing and social media.
Now, she spends all of her time leveraging these top tips to run a successful beer and beverage Instagram across all of Two Roads' platforms and brands.
The Top 7 Tips for Running a Successful Beer Instagram
#1: Diversify Your Content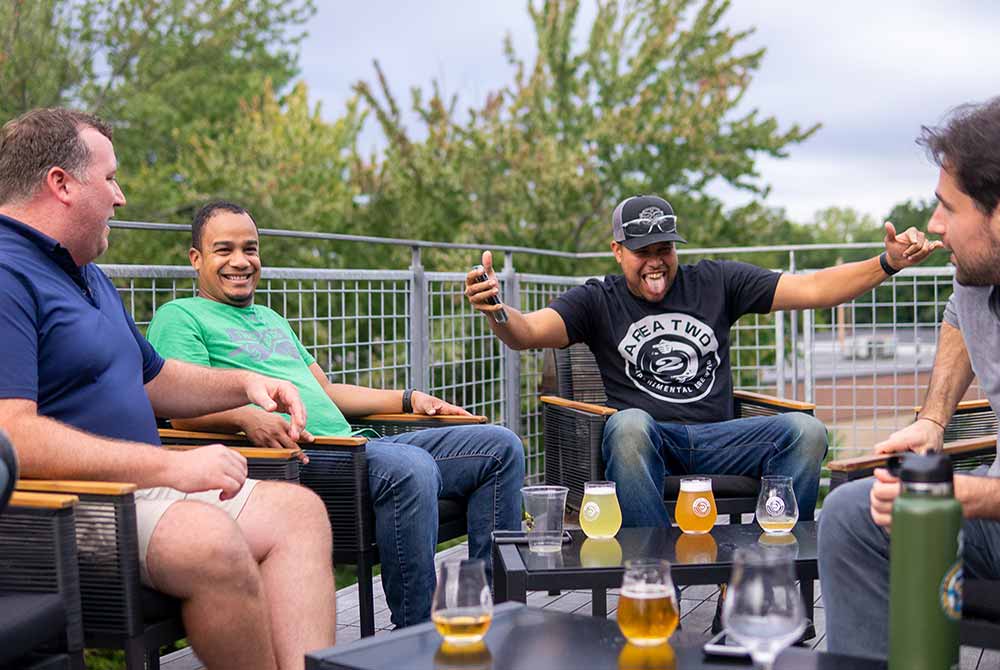 This is a twofold suggestion: Diversify the content of your shots along with the people you portray.
Manning says she consistently changes the focus of her posts, whether it's a brewer behind the scenes, a beer pour shot, or a bunch of people hanging around by the fire drinking a beer.
"It's that fear of missing out," says Manning. "People want to see other people having fun."
According to Manning, this is the ideal scenario: Three people sitting in a triangle talking and having a beer. She'll stroll the parameter, getting pictures of people in the foreground and background.
"You can have some people pour beer while others drink it out of the can so you get the color of the beer and the can in the shot. It's a scene where they're not just sitting alone, but in a community," says Manning.
And cultivating that community is so important. If you can, focus on including a diverse array of people across in your shots.
"I had my mom on Instagram the other day," says Manning.
Meghan Zachry, Director of Sales for Two Roads, says, "We have a diverse team at the brewery and Manning captures a lot of our team members. There is not a cookie-cutter mold for those who drink craft beer."
So why would you want to only portray a small slice of your drinking community? Find a way to include people of all backgrounds and cultures across your Instagram.
#2: Snazz Up Your Can and Pour Shots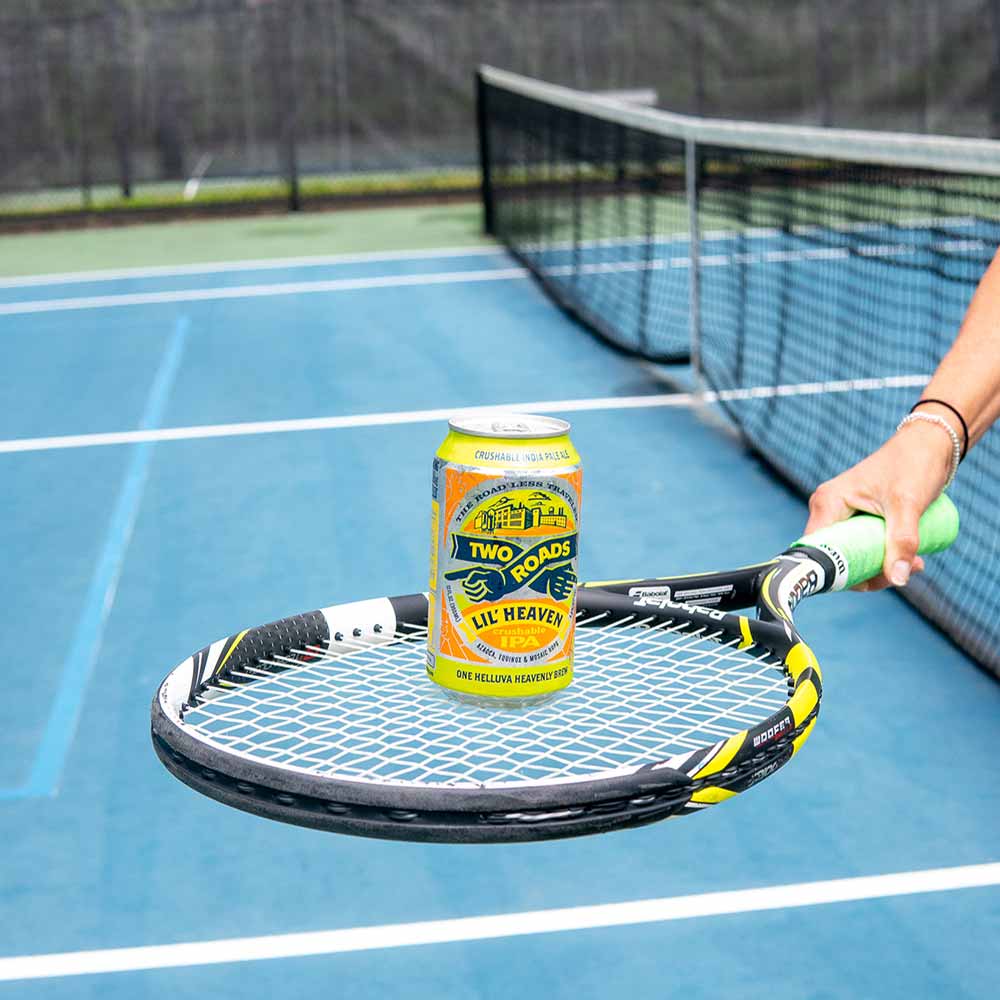 This is a simple tip to improve your shots. If you do go with a standard can shot, Manning recommends snazzing it up.
"Show the can on a tennis court or bring the beer into your daily life instead of just having it sit on a table," she says.
Alternatively, play around with the ingredients. On Area Two's Instagram, one of their most popular posts featured their Barrel-Aged Chocolate Cookie Stout staged with whip cream and cookies or the Barrel-Aged Caramel & Sea Salt Stout in a puddle of caramel.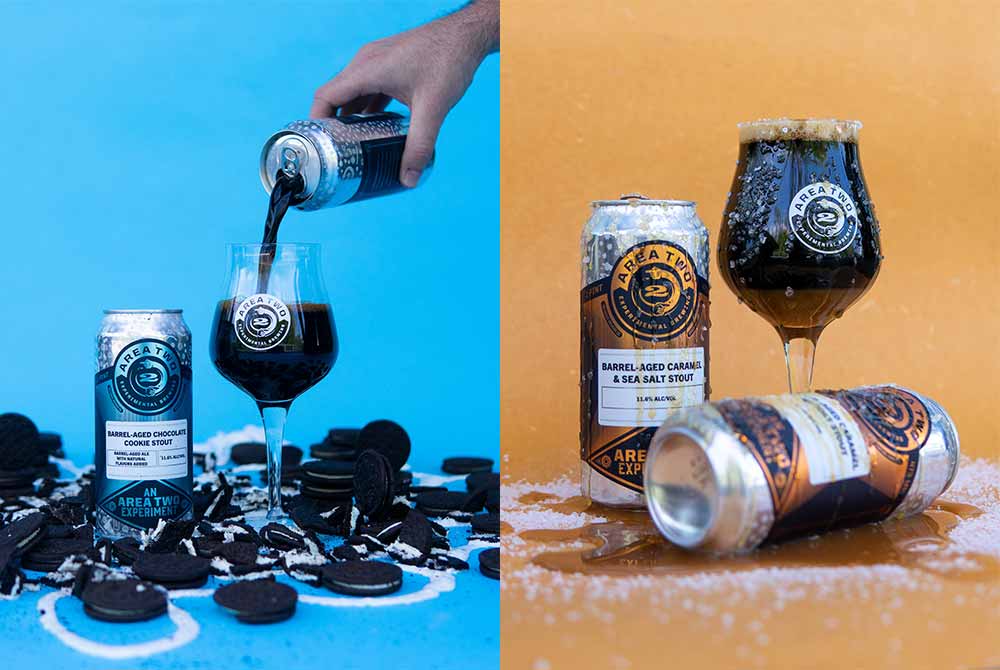 Those extra touches catch the eye and make people double-tap.
#3: Roll Those IG Reels
For those who don't know, Instagram Reels is the social platform's answer to the uber-popular TikTok. On Reels, you create fifteen- to thirty-second videos that can be about literally anything. It could be a serious tour of the brewery or something goofy like putting your face on a beer and making it talk to you in your refrigerator.
According to Manning, one of Two Roads' most successful posts was an Instagram Reel. In the clip, one of the brewery's bartenders wiped down the counter with some sanitizer with his hand movements mimicking a Brittney Spears song.
"Just silly stuff like that conveyed the message that we're being squeaky clean and it was safe to come on down, but it was also lighthearted and funny," says Manning. "Reels are where it's at right now."
#4: Track Your Instagram Engagement Rate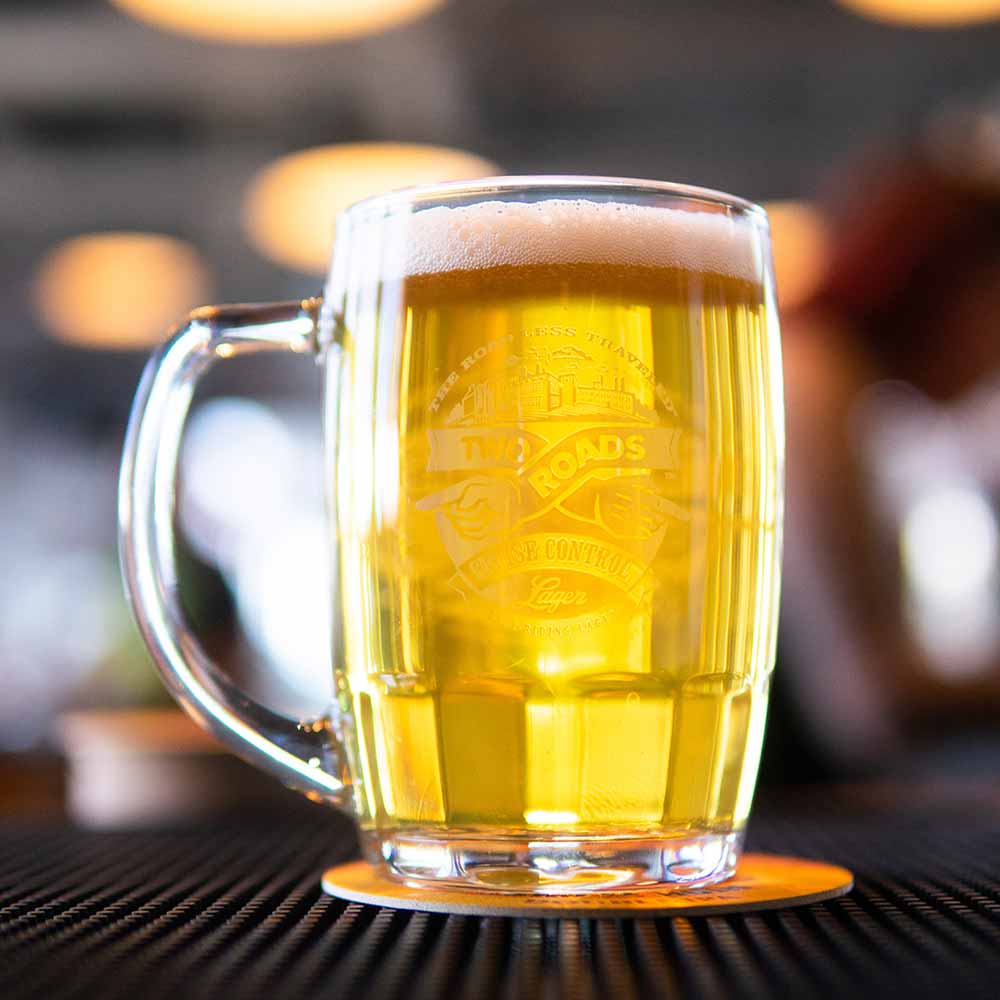 Don't simply post and forget about it. You need to track your progress.
Of course, you don't just want to track anything. The number one metric Manning follows is engagement rate. You can calculate this by using a formula:
Likes + Comments divided by the number of your followers multiplied by one-hundred.
"Looking at these numbers can help you get a better idea of whether the content you post is interesting to your community," says Manning.
A stickler with analytics, Manning runs reports every quarter.
"Are we gaining more followers because we're improving our engagement or because of a giveaway we did?" says Manning. At the end of the year, she'll put together annual graphs to contrast and compare.
So far, the progress has been very positive. Since joining the team eight months ago, Manning has helped double Two Roads' engagement rate.
"If you track and can see growing numbers… it will be a big confidence booster for you. It's something you can hang your hat on."
To track your analytics, it's best to use a platform. Manning likes Onlyput, but Hootsuite and Sprout Social are good options, too.
One word of caution: The more followers you have, the lower your engagement rate will be — it's the nature of the beast. If you only have five followers on Instagram, it's more likely that your audience will read all of your posts, giving you a high engagement rate. However, if you have closer to 72K followers, like Two Roads, there's a high chance your thousands of followers won't read all of your content all of the time. Instead, Manning says it's best to compare your engagement rate to the industry standards.
On average, the engagement rate for the alcohol category is between 0.9 percent and 1.2 percent.
#5: Engage With Everyone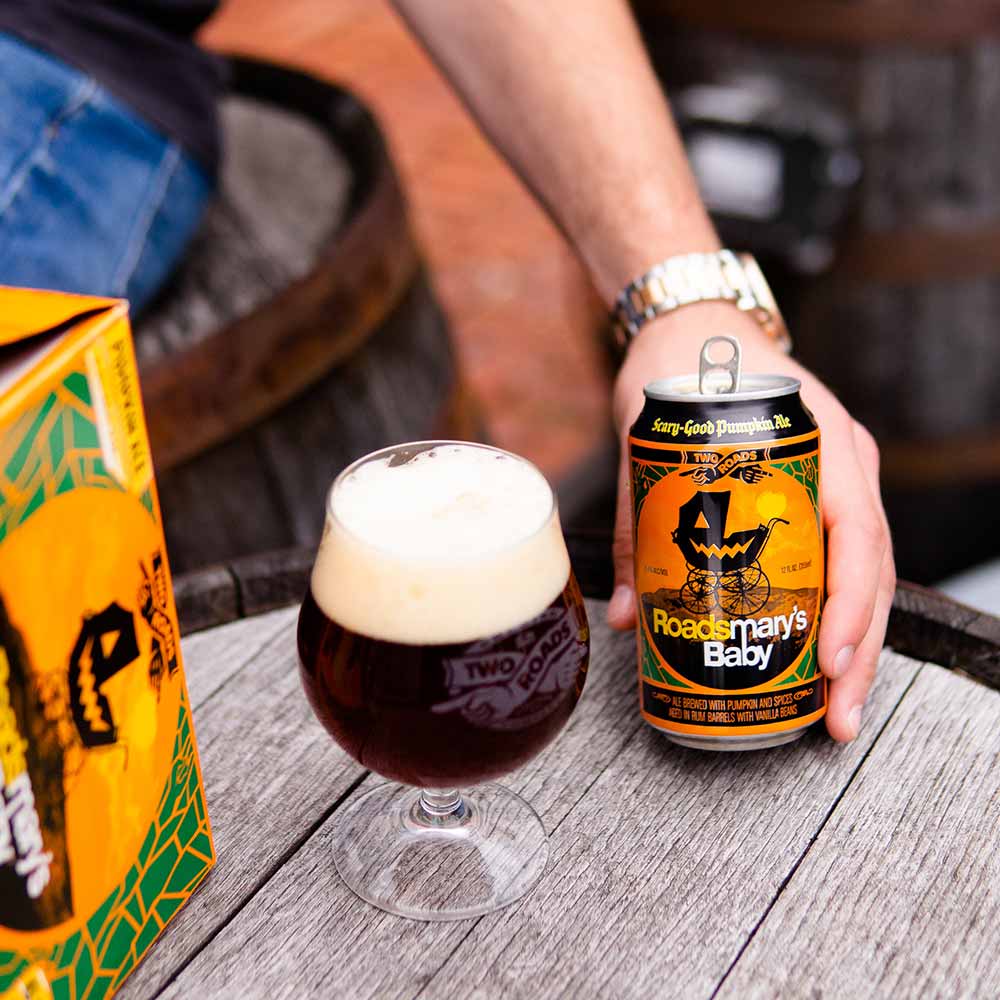 Speaking of engagement, one of the easiest ways to build up your social following is by interacting with your community.
"Respond to every single comment that is ever made on any post. And like and comment on other peoples' posts," says Manning. "If you're not engaging with anyone else, why would they engage with you? There's no reason for them to want to see your content if you're not building a relationship with your followers."
#6: On Instagram, Consistency and Quality is Key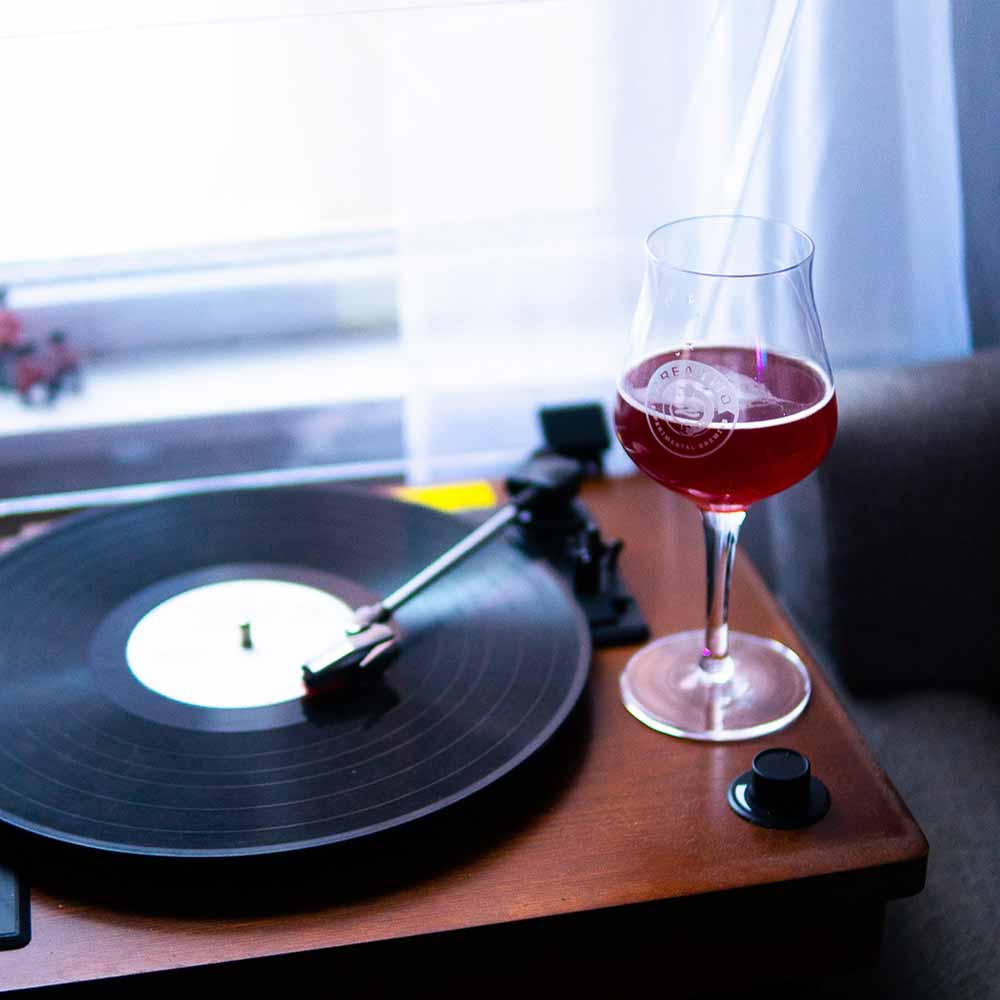 Keep your content consistent by posting at least once a day. You can miss a day here or there, but — according to Manning — the more consistent you can be with your content, the easier it will be to grow.
But, don't sacrifice quantity for quality.
"Something else I stand on my soapbox for is making sure [you post] quality content," says Manning. "You don't want to post content that's a really dark image or super grainy because you zoomed in super far. Instagram is a reflection on your business as a whole, so creating content that's consistent in both release and quality is important."
#7: Have Fun!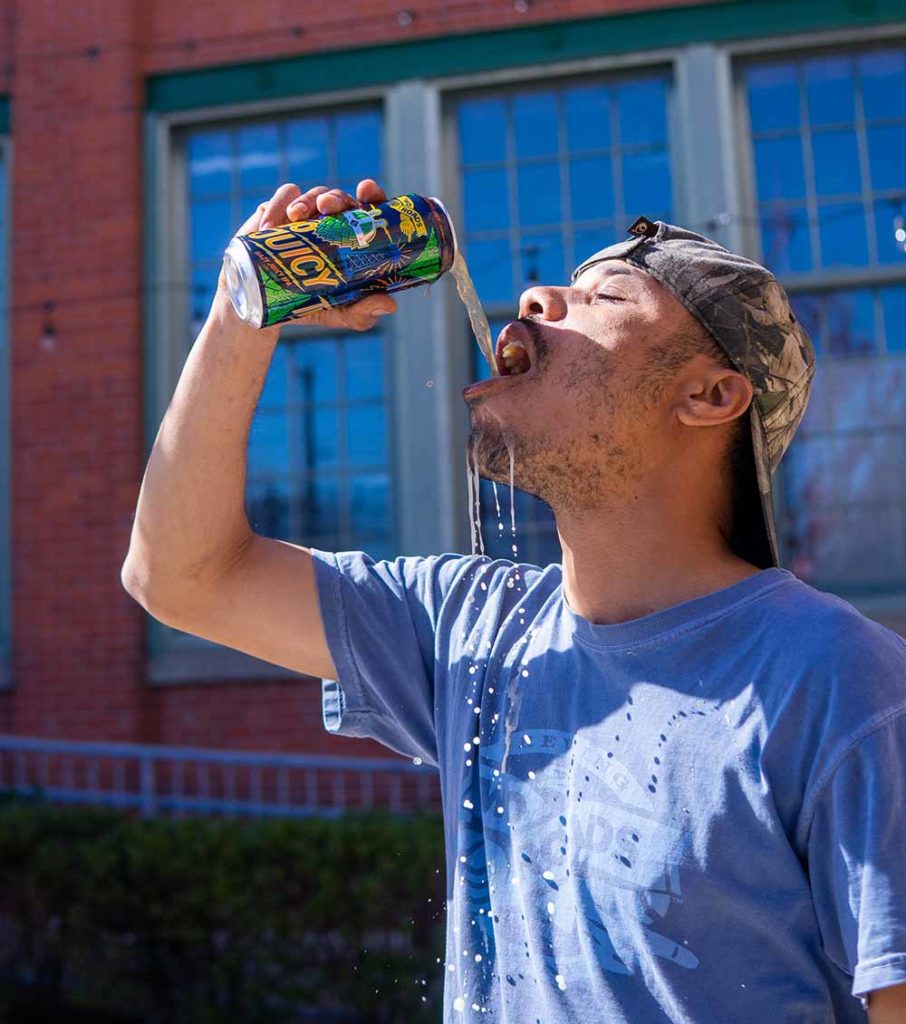 Lastly, social media is meant to be fun. We're captivated by tantalizing photos of beer with whip cream and caramel or shots of people pouring beer all over themselves because it's fun.
"Social media can be a lonely thing because you're just talking to yourself and people on the internet, so entertain yourself," says Manning. "Make light-hearted jokes and have fun with it because it's supposed to be fun, not super serious."
Especially, in a year where things have at times looked bleak, high-quality content on Instagram has kept us inspired and motivated to continue doing what we all love: drinking beer.
Now that you've been armed with these top tips for running a successful beer Instagram, go forth and collect those double taps!
And if you want to hear more tips from Manning join us on Saturday, Sept. 18th during our women in craft beer festival Beers With(out) Beards as she leads us through a step-by-step tutorial on how to take those pretty beer pics you'll find across Two Roads, Area Two Experimental Brewing, Daybreaker Cocktails, and H2Roads Instagram handles. Click here to learn more about the festival and event.