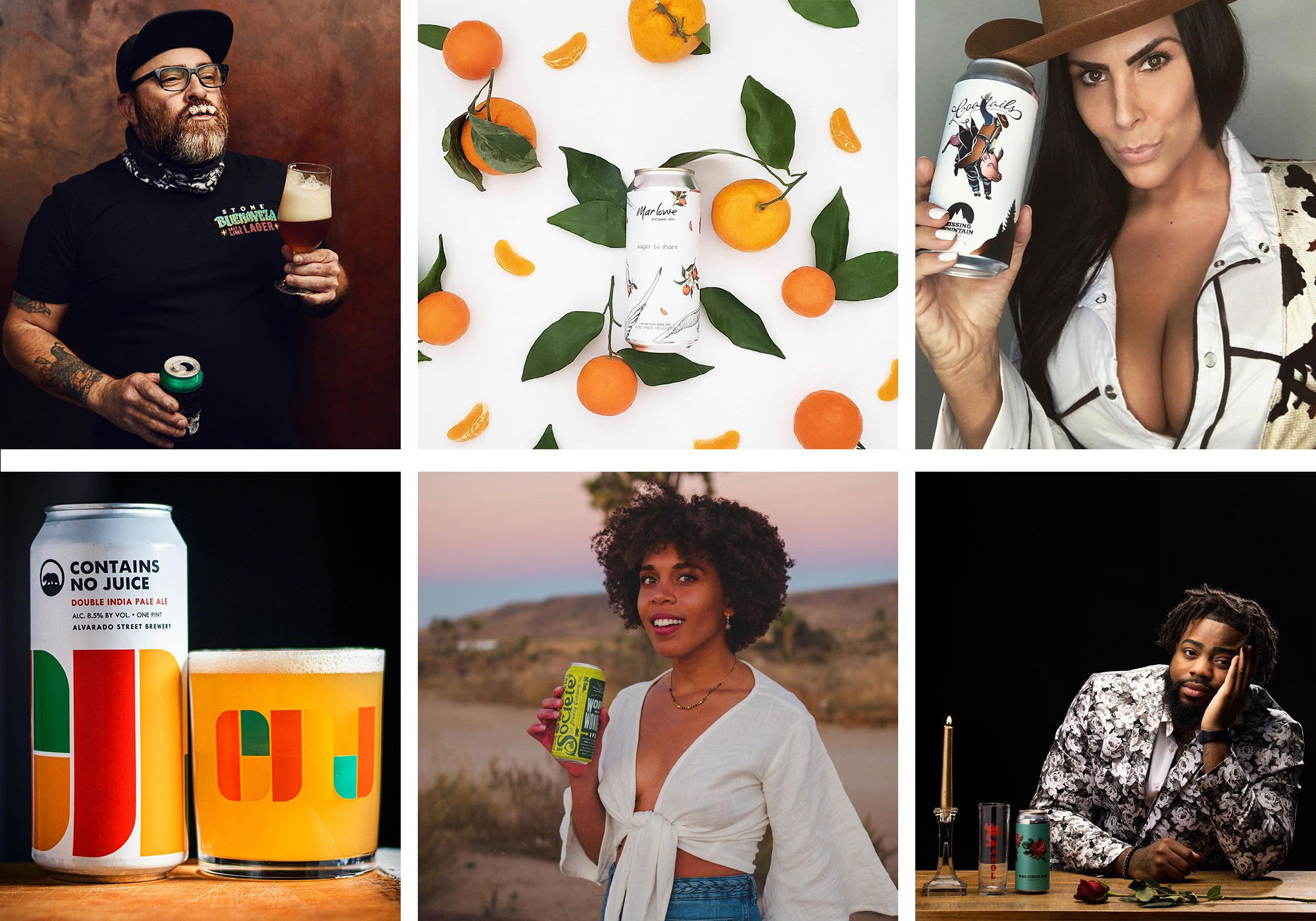 Updated on January 31, 2022
Over the last few years, Instagram has become an indispensable marketing tool for the craft beer industry. For breweries, posting gorgeous beer shots and announcing releases have become crucial to their marketing strategy. And while growing a craft beer following on Instagram seems simple enough, tapping into what makes people double-tap is actually quite a feat. (Luckily, we tapped Two Roads Social Media & Content Creator for some best beer Instagram tips). For individuals, creating their own dedicated beer Instagram accounts has actually created its own subculture.
Craft beer Instagrammers include talented folks who have an eye for visual storytelling and use the social platform to craft a unique identity. Whether that's through a beautiful pour shot, some creative photoshop magic, or just a unique point-of-view behind the camera.
We put together this list to celebrate the creators and crafters who have built exciting beer accounts on Instagram. Beyond that, we found some of the folx who have used their platform to create change in the industry.
With over 9,000 breweries around the country, it's helpful to have resources that curate the best of the best. Which breweries are clever? Which are inspiring? Which makes the best product? Similarly, with an ever-increasing amount of craft beer "influencers" and Instagram accounts, it's helpful to know which ones are worth following. And who are raising their voices to represent the underrepresented in their communities.
We know our isn't of the 55 Best Beer Instagram Accounts to Follow in 2022 an exhaustive list, just folx that we've seen who we encourage you to follow. If you have others in mind please drop us a line a hello@hopculture.com.
The 55 Best Beer Instagram Accounts
Below, we've rounded up our 55 favorite beer Instagram accounts. Even with 55 options, it was an incredibly difficult task to narrow down. We tried to include a mix of individuals shooting great photography, some beer humor accounts, merch, and a couple follow-worthy organizations.
Of course, we'd highly recommend checking out our own Instagram account (@hopculturemag) as well as our friends at @untappd, @beeradvocate, and @oznr.
For the most part we didn't include any breweries, but feel free to check out our favorite brewery Instagram accounts of 2020.
Without further ado, here are our 55 favorite beer Instagram accounts, presented in alphabetical order.
@babels_cameron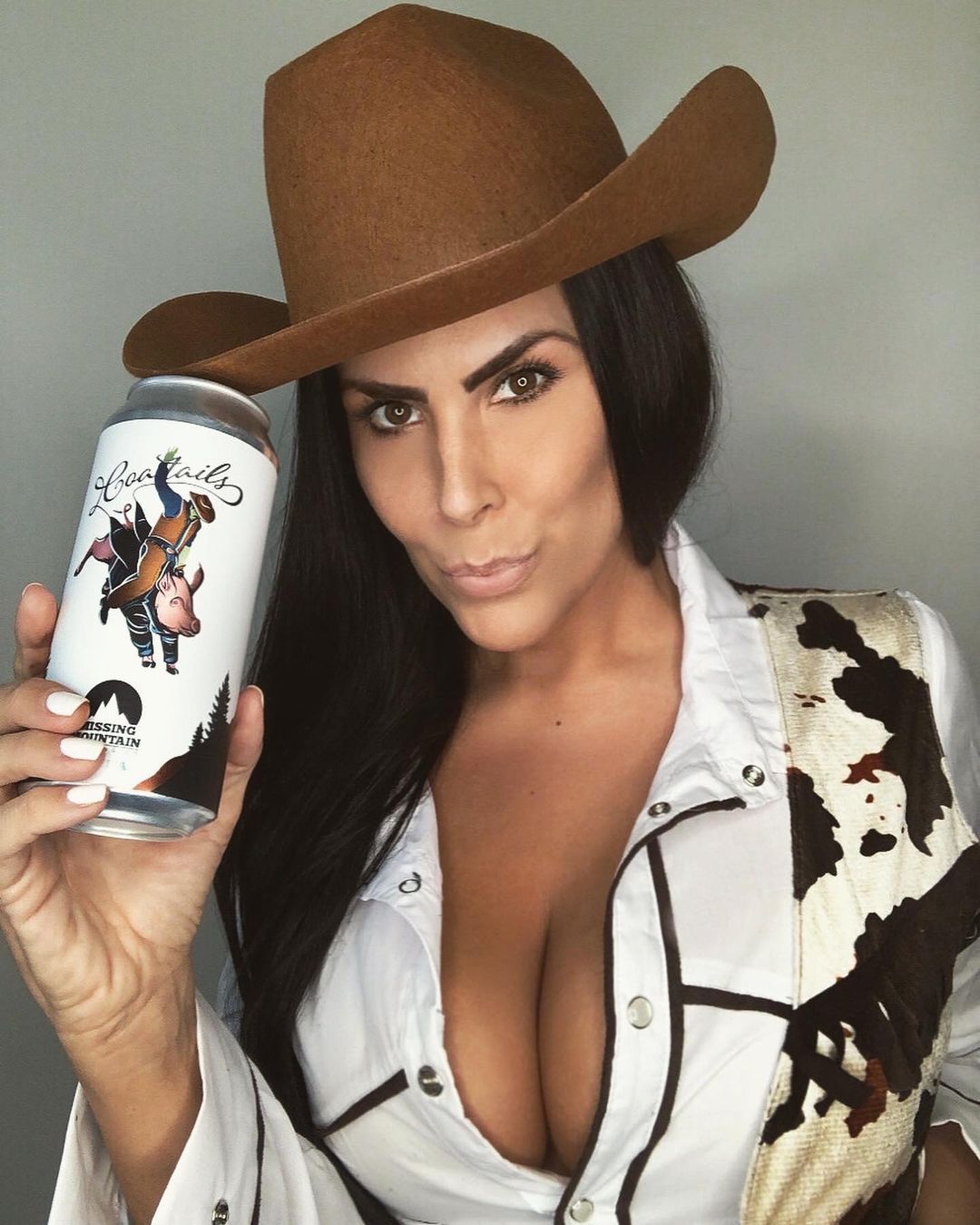 To follow @Babels_cameron aka Tanya Lawrence aka a #CraftBeerQueen is to visit some of the top breweries in the U.S. all with a flick of your finger. Tanya started capturing her travels to breweries and distilleries over a decade ago, but didn't start formally posting until 2015. Eventually gaining a dedicated following of now up to 51.5k followers (at the time of writing), she earned a mention from Men's Health Magazine as one of its 30 Female Beer Lovers You Must Follow On Instagram in 2017.
@beautyofthebeer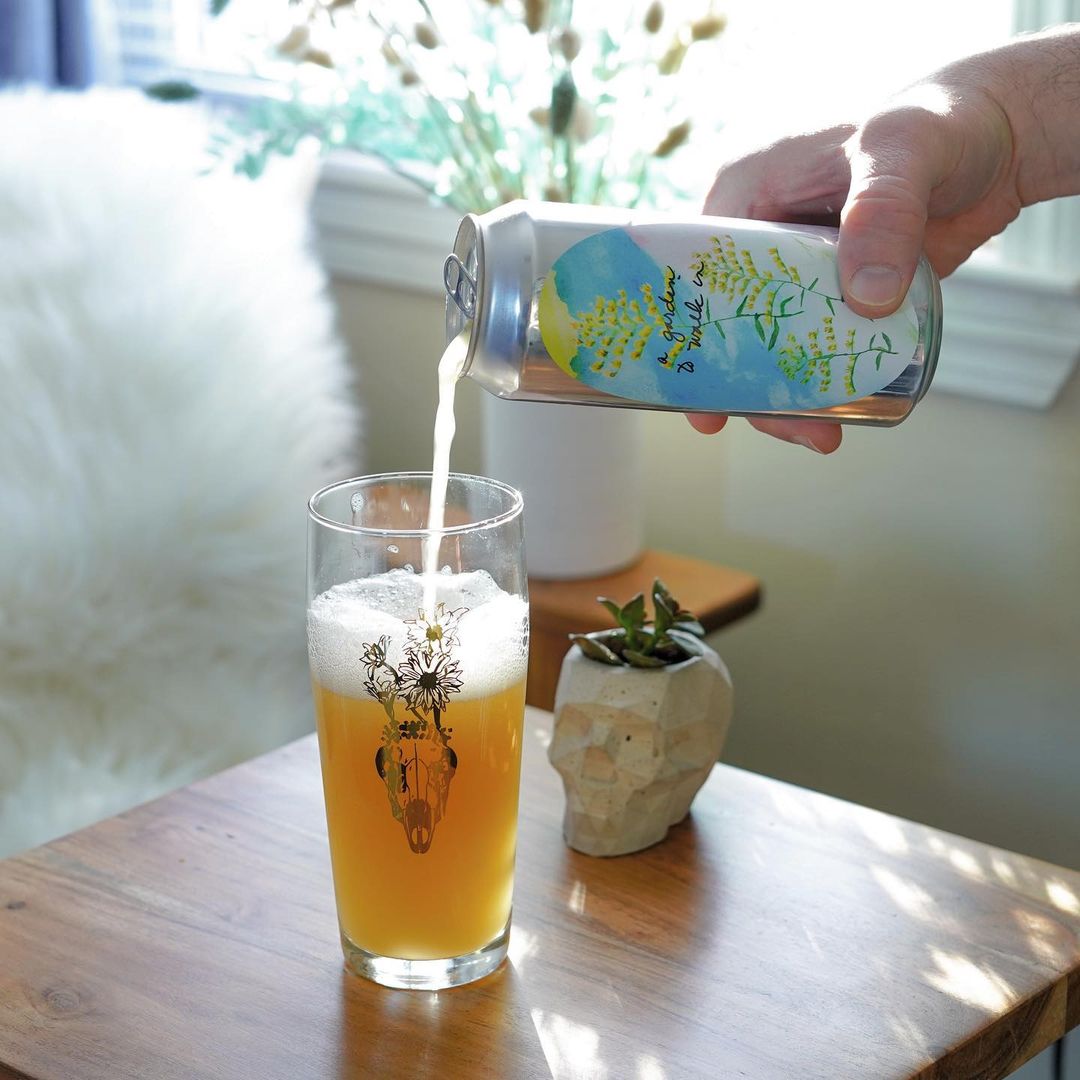 Most craft beer fans know that the community can get a little wild and a tad overzealous. Photography from most beer festivals is loud–even if it's joyful. But, Melissa, the woman behind @beautyofthebeer, manages to capture craft beer's quieter side through her photography. Sure, there's still excitement around the beer, but Melissa's shots feel thoughtful and reflective.
@beercanvas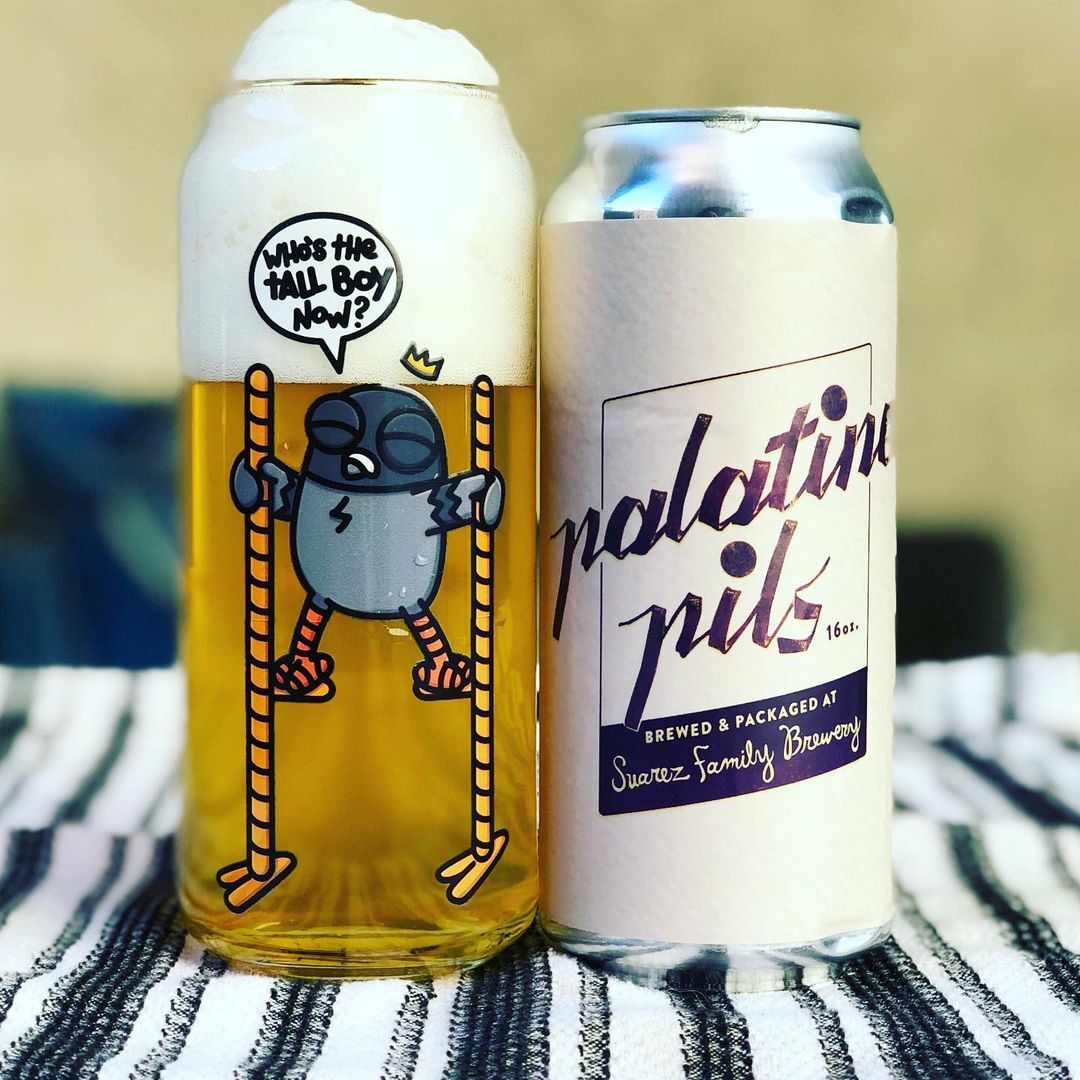 The notion of beer as art takes on a new form with the @beercanvas Instagram account, which creates and sells its own glassware. Drawing on copious pop culture references, the account has played with collateral from Doug, the Mandalorian, and even Rick and Morty. Come for the beer shots but stay for the baby Yoda glasses.
@beerkulture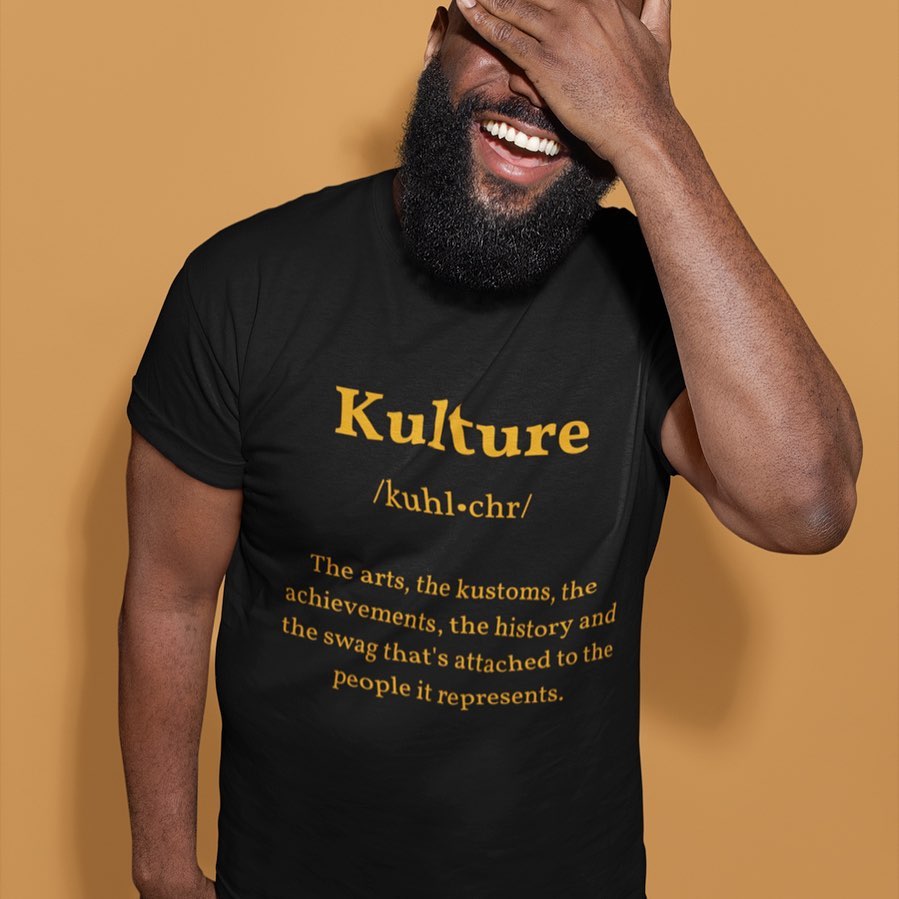 Join the movement and follow @beerkulture. If you haven't heard of them, Beer Kulture is a non-profit organization that is making a tremendous impact in the craft community. They're on a mission to create opportunities that promote diversity, equity, and inclusion in the overwhelmingly white craft beverage space. Through sponsorships, scholarships, mentorships, kollaborations, and more, Beer Kulture is creating opportunities for beer to reach BIPOC neighborhoods and to change the world, one beer at a time.
@beerliveshere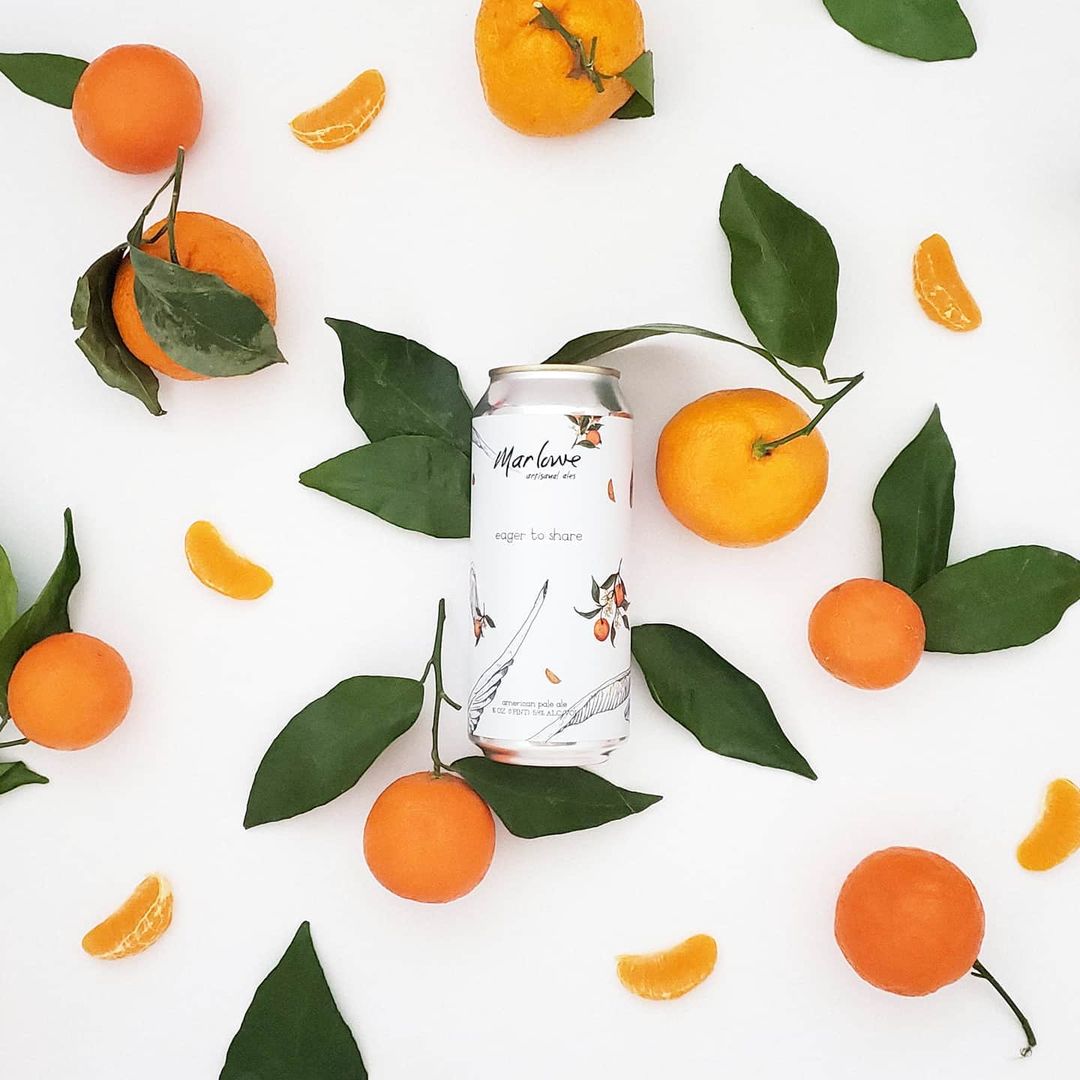 A tender moment among the wildflowers. A breath of fresh air. Beautifully elusive. A girl who has no name. @beerliveshere is the perfect account to follow for those who enjoy craft beer and wine, soft color-palettes, and natural patterns and textures.
@beermules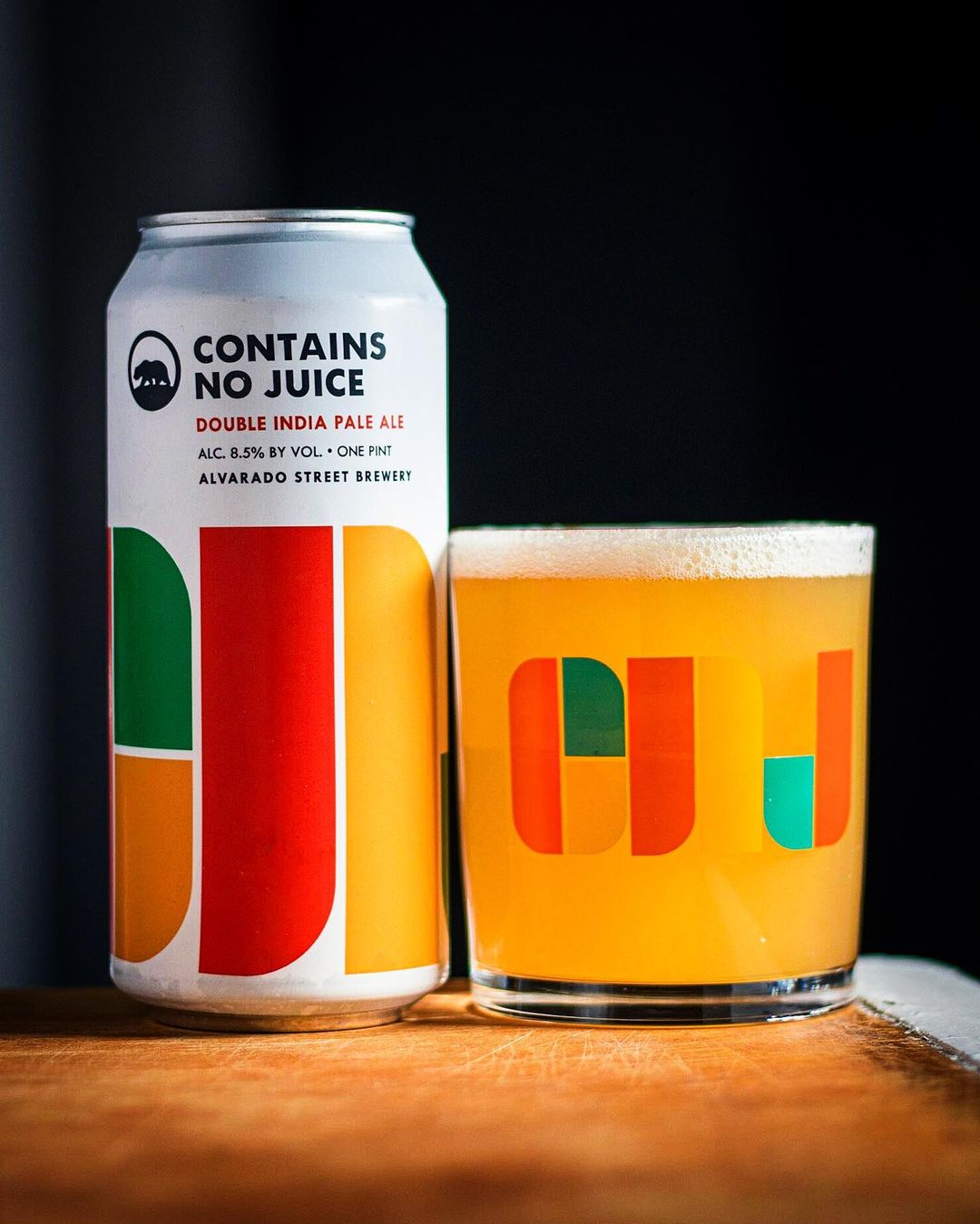 If you love hazy beer, you need to follow @beermules. No other beer photographer gets such vibrant orange and yellow hues from their shots. Most of the hazies on the feed come from California, but the account doesn't discriminate, regularly featuring hoppy options from popular American producers of dank and juicy IPAs like Vitamin Sea Brewing and Trillium.
@beerselfie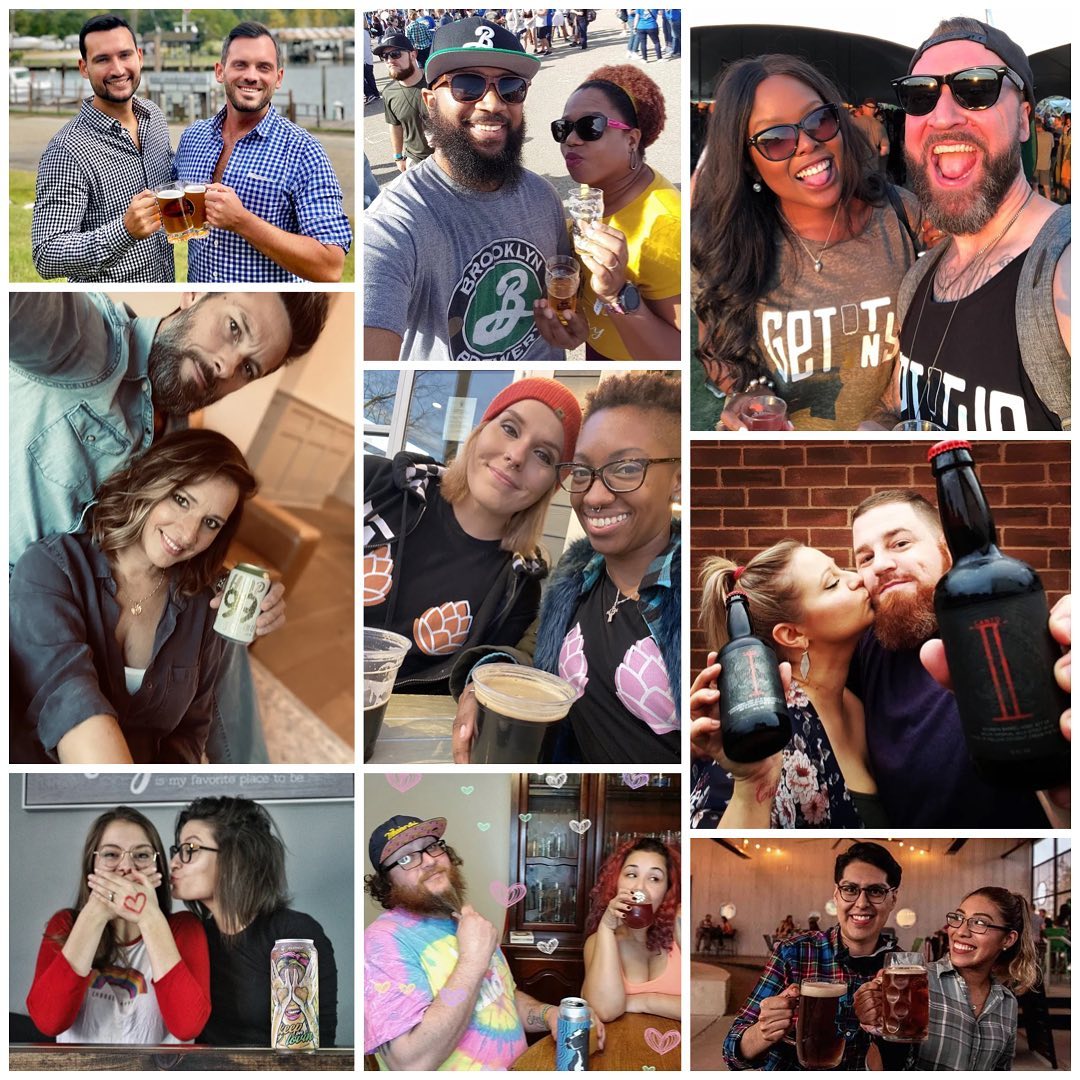 BeerSelfie is one of the many highly-trafficked beer aggregation accounts on Instagram. But, the requirements for a repost are simple. Have a beer. Take a selfie. That's it! Scroll through BeerSelfie and you'll see many of the men and women that make up the craft beer community on Instagram.
@beerthuglife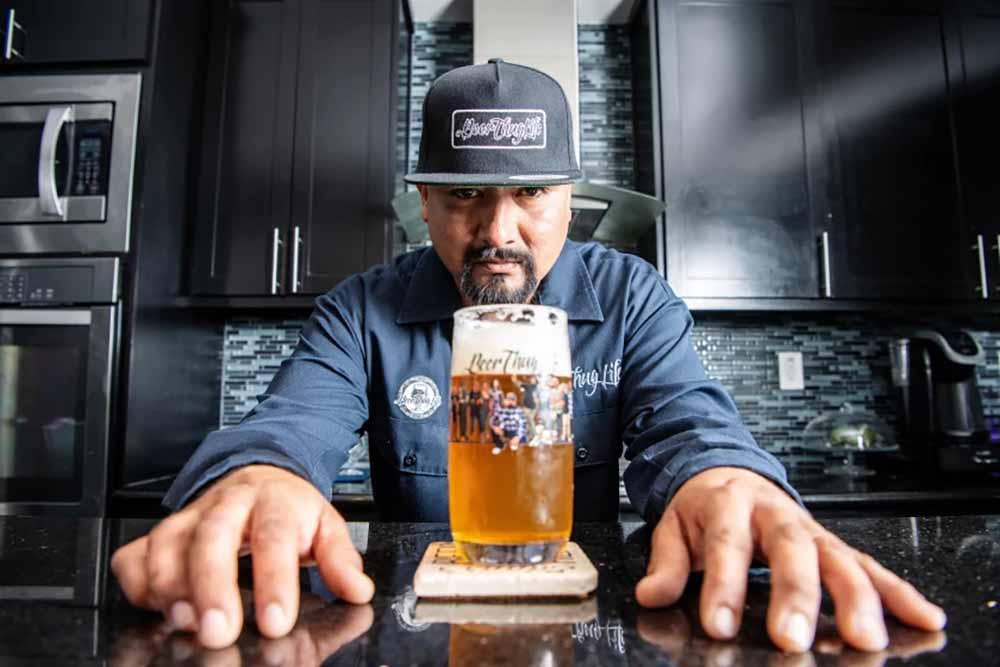 Edgar Preciado's aka @Beerthuglife story is uniquely his own.
As a Mexican-American, Edgar wanted to create the representation that he wasn't seeing in the craft beer space. So a couple of years ago, he posted a video to Instagram in which he chugged an entire can of Monkish's Enter the Fog Dog in just a few seconds. Within twenty-four hours, the post had over 1,000 views. The video flipped craft beer's perceived pretension on its head, breaking the stereotype of craft beer drinkers as snooty, white, bearded, hipsters. Since that original video, Preciado has continued pushing the norms of the industry — all without betraying his love of beer and the community. Most recently, Preciado began brewing collaboration beers under the BeerThugLife brand. Such as Heavy Heavy Heavy, a collab with BeerAdvocate and Brewjeria Company and Death Row West Coast IPA, celebrates the official thirtieth anniversary of Death Row Records.
@beerwithflavor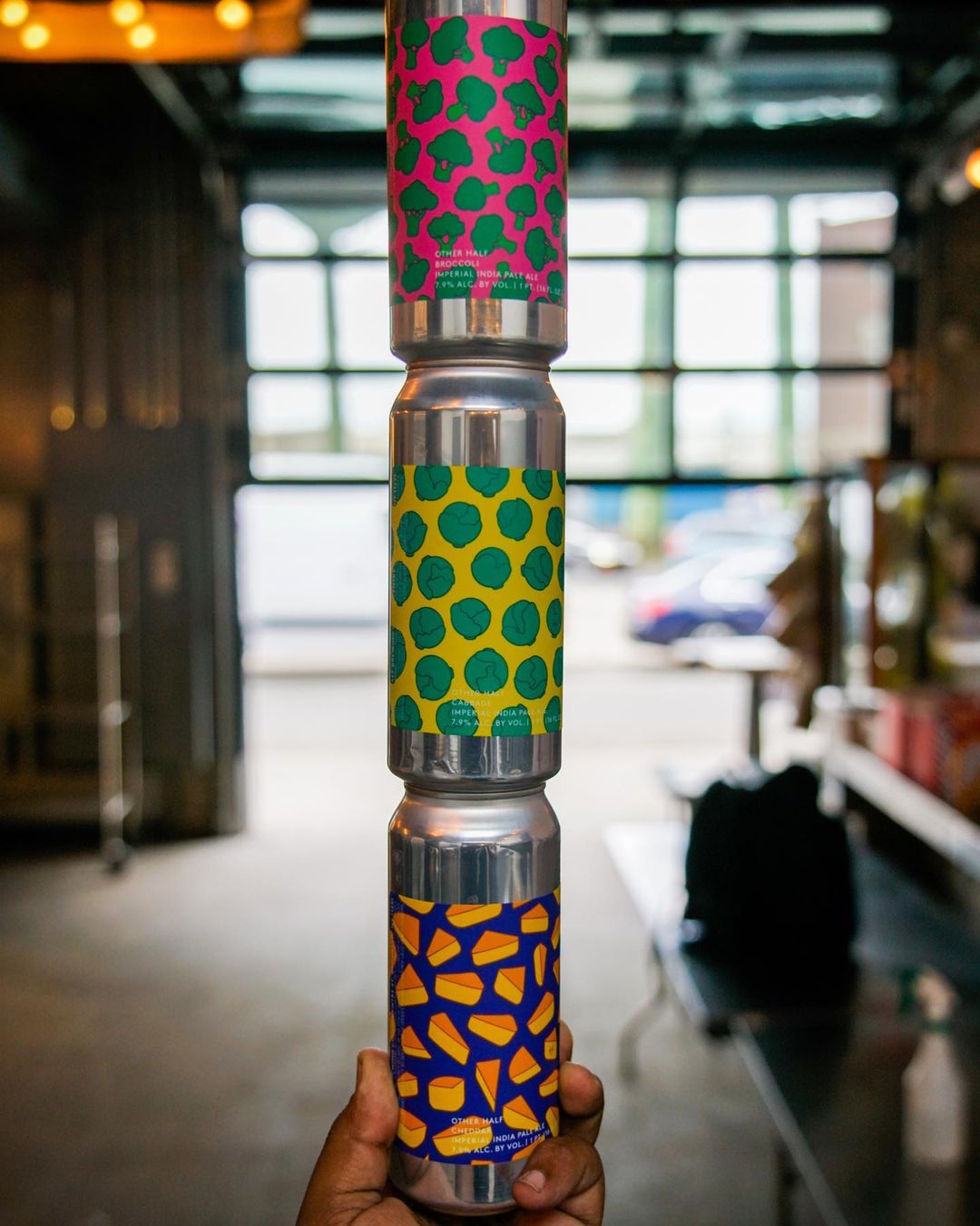 Flair and style – @beerwithflavor bursts with both. Geriz Ramirez, who by day works as the General Manager at iconic brewery Other Half, captures beer, the New York cityscape, and food all in one humorous stream. A quick scroll through his feed and we automatically want to be on a New York rooftop sharing an Other Half. And, with 14.7k followers, we imagine many of you would like to do the same.
@blackbeerchick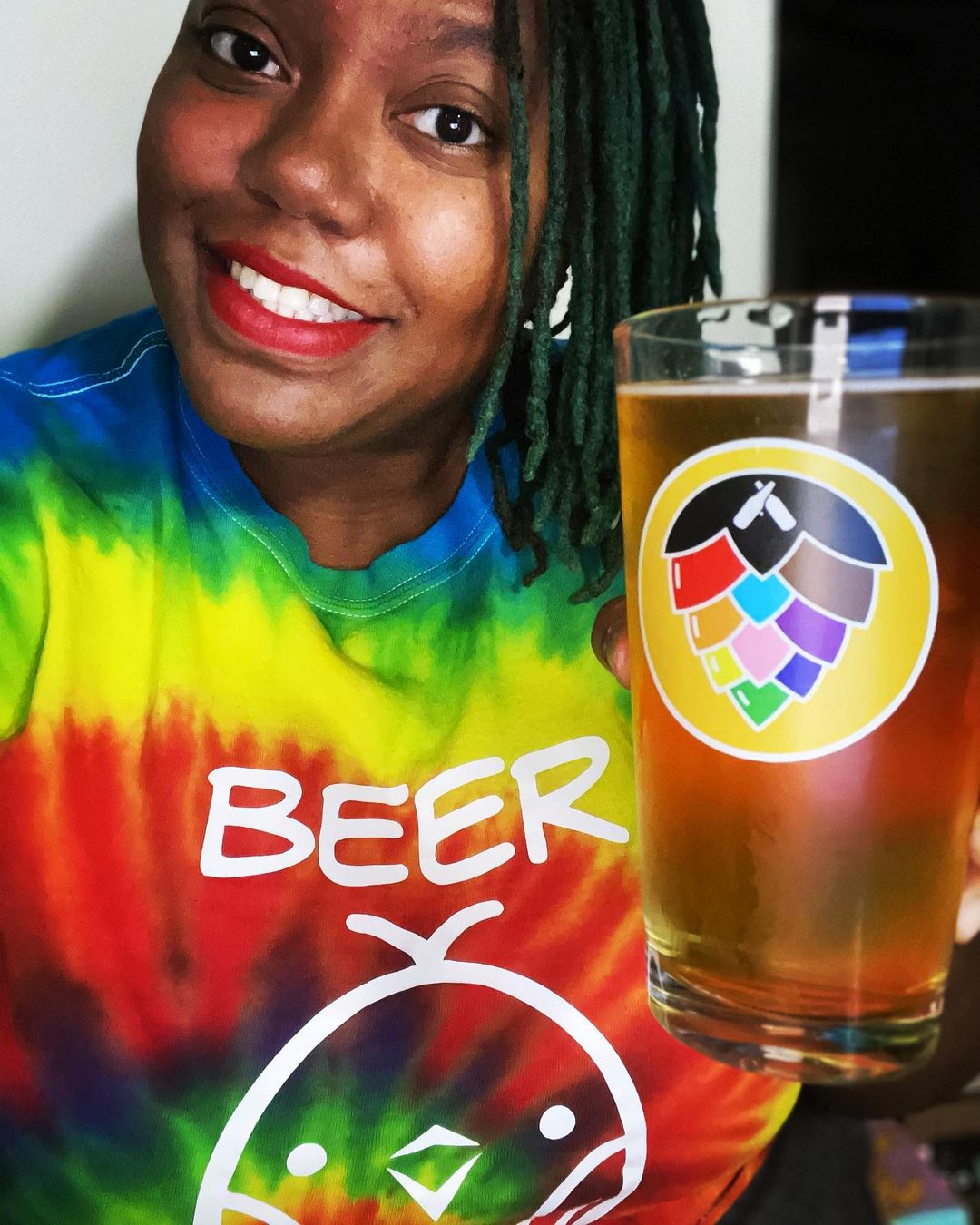 Few folks have managed to use their platform for justice like Eugenia Brown. The woman behind @blackbeerchick, Eugenia is a Certified Beer Server and leader of the Charlotte chapter of the Pink Boots Society. Plus, she launched the Road to 100 campaign, an initiative that works to help 100 women of color become certified Cicerones. The campaign has received widespread acclaim and has been supported by folks like @craftbeerpire and her own "More Bridges, Less Barriers" line of merch.
@blackbrewculture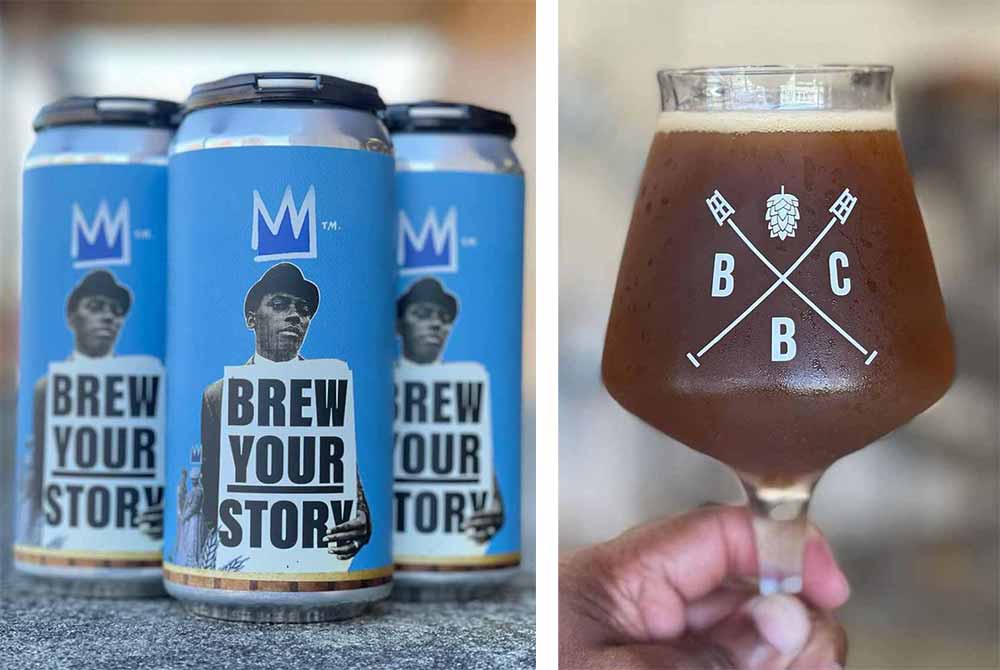 On a mission to bring diversity and equity to the craft beer space, Black Brew Culture celebrates Black beer and food culture. Through its social handle @blackbrewculture highlights Black brewers and Black-owned breweries. Such as Spaceway Brewing, which made People's Jubilee IPA last December as a part of the People's National Beer Collaboration honoring Ted C. Make, one of the first African American brewery owners in the U.S. Jumping off the page, @blackbrewculture also curates events to empower craft beer fans from all different backgrounds.
@booksbeersandbeyond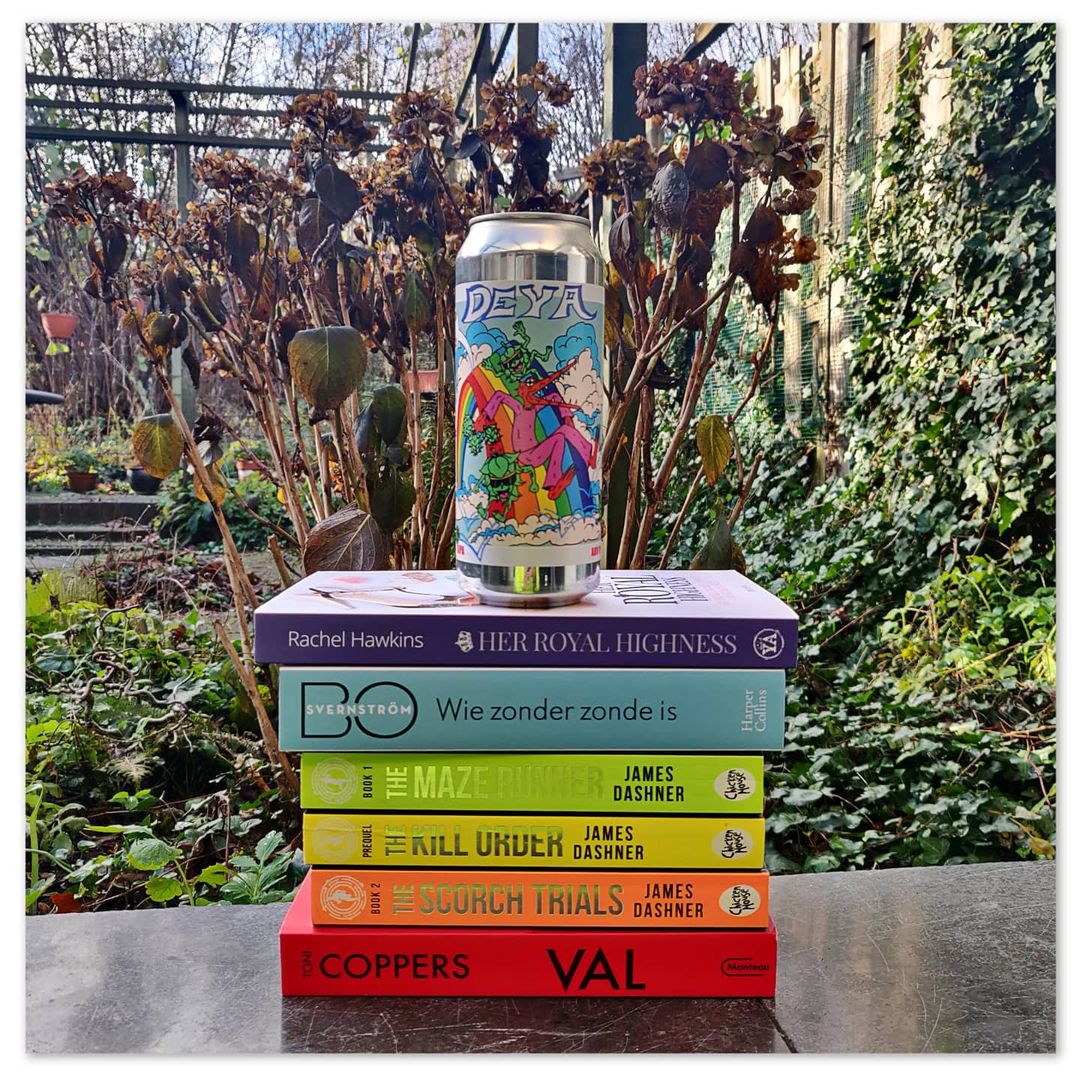 Equal part books and beer there is something almost sunny about Merel's photography that leaves us feeling all warm and fuzzy on the inside. Like a good book, she invites us into worlds of mystery, fantasy, and fiction all expertly paired with a beer.
@cory_s_smith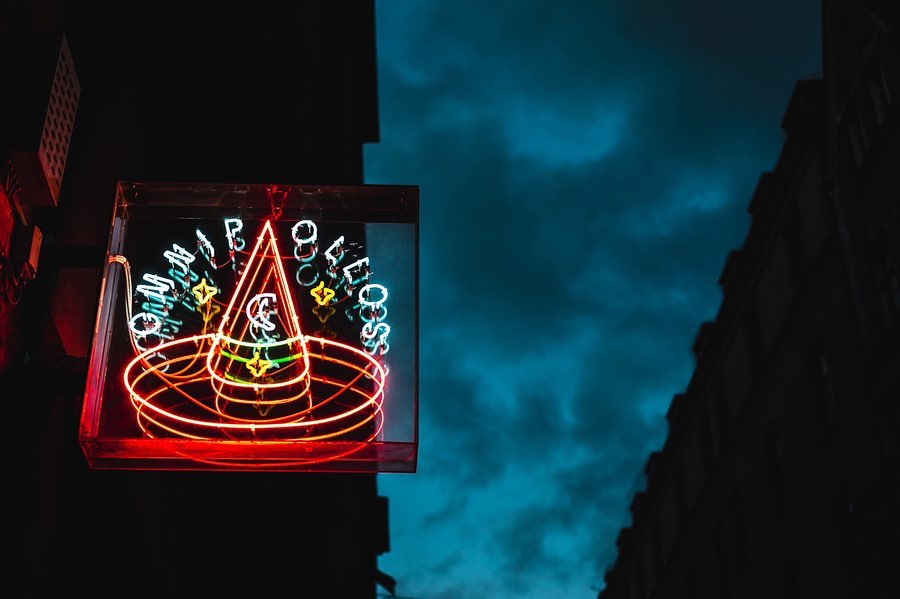 Formerly @bkbeerguy, writer and photographer Cory Smith has taken his talents to Copenhagen where he and his wife (@tracipage_) currently live. Cory is easily one of the best storytellers in the industry, capturing the elegance and quiet moments of craft beer. Give Cory a follow and admire the sights of Denmark from afar.
@craftandslice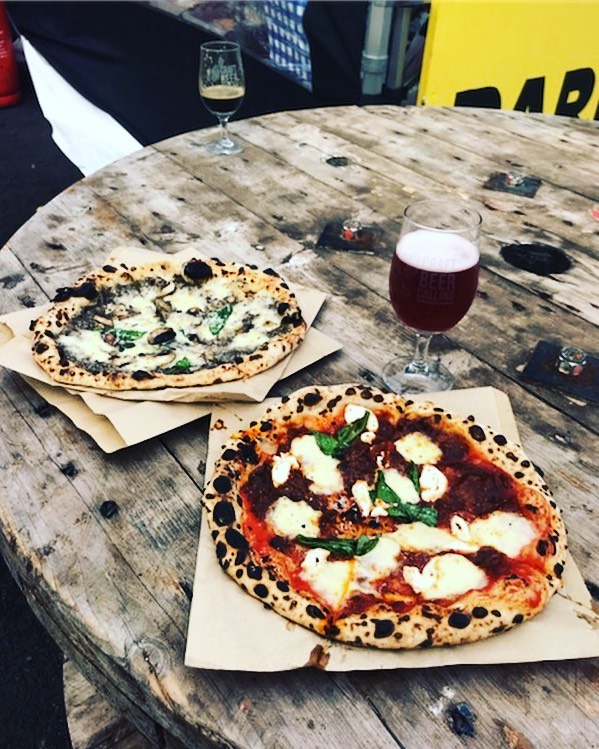 Two words: Pizza and beer. What more do you need to know? Self-proclaimed lovers of the aforementioned combo, the trio of Michael Wilson, Marc Kelly, and Scott Edgar keep feeding us a fresh feed of top drinks and eats. Based in the UK and Ireland, Craft and Slice focuses heavily on beers from the region. And, people have noticed. With now 13k followers (at the time of writing), Craft and Slice's concise and thoughtful craft commentary won them a Beer Geek Reviewer Award at BrewDog's Beer Geek Awards and Social Media finalist mention in 2018.
@craftbeerdeer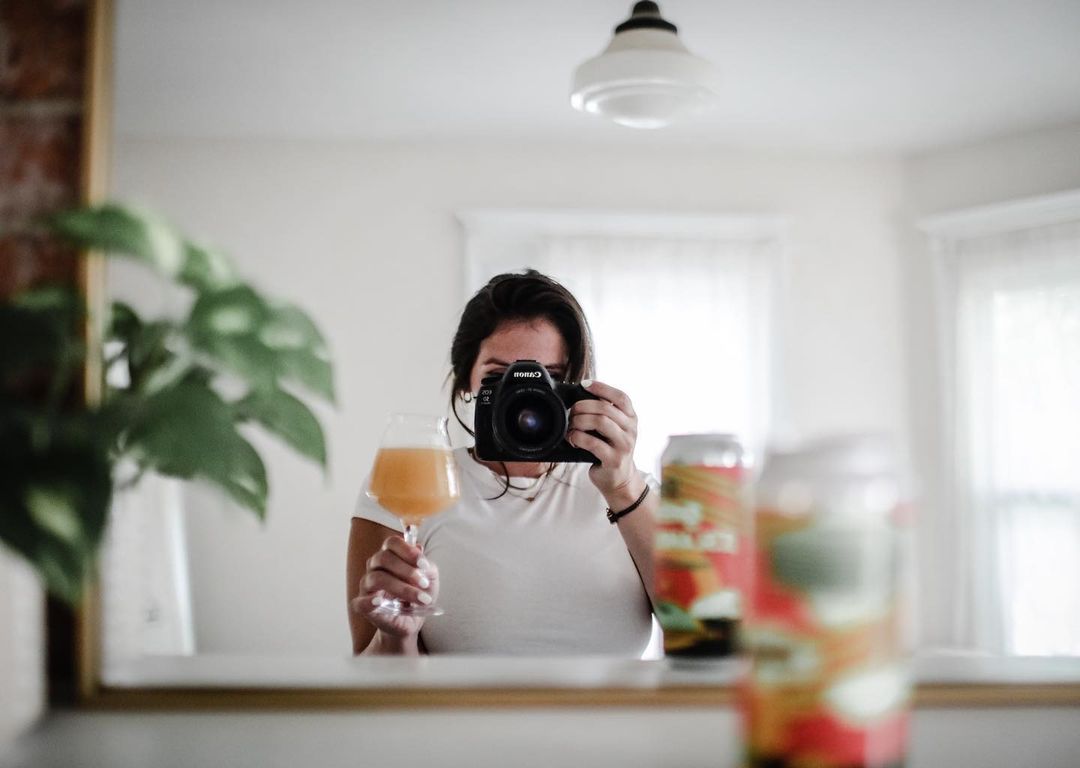 There are few more talented photographers on this list than Julie Roesser, the woman behind @craftbeerdeer. A sense of calm washes over all of her photos. And she manages to make beer look elegant, even when she's drinking out of a 32 oz. tulip glass.
As much as we love vibrancy on our Instagram feed, it's refreshing to scroll down and find a post from @craftbeerdeer pop up. Give her a follow for a breath of fresh air.
@dogsontap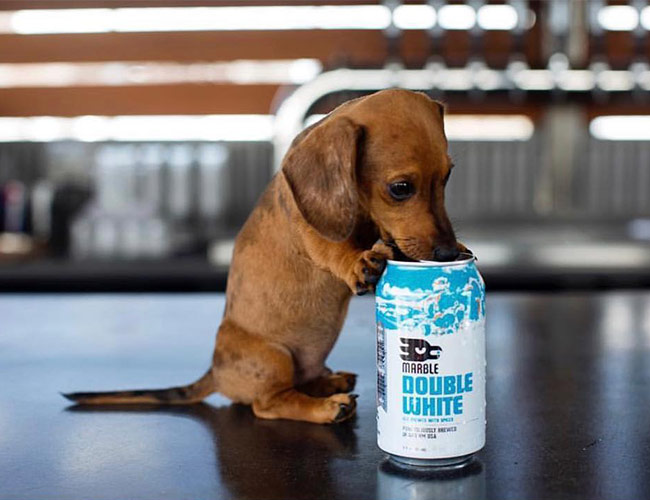 We're not sure there is anything more comforting on this planet than scrolling through pictures of adorable dogs next to beer cans and in breweries. We're talking mini dachshunds trying to pop the tabs on cans and corgis resting their heads atop tall boys. Or golden retriever puppies sleeping next to 4-packs of Burgeon Beer at the taproom. We've written about the weird and wonderful world of dog and beer Instagram accounts in the past. And by far and away Bethany Vinton's @dogsontap is one of the best. Seriously, if you're having a bad day, just need something to cheer you up, or are looking for a laugh or two you must check out @dogsontap.
@dontdrinkbeers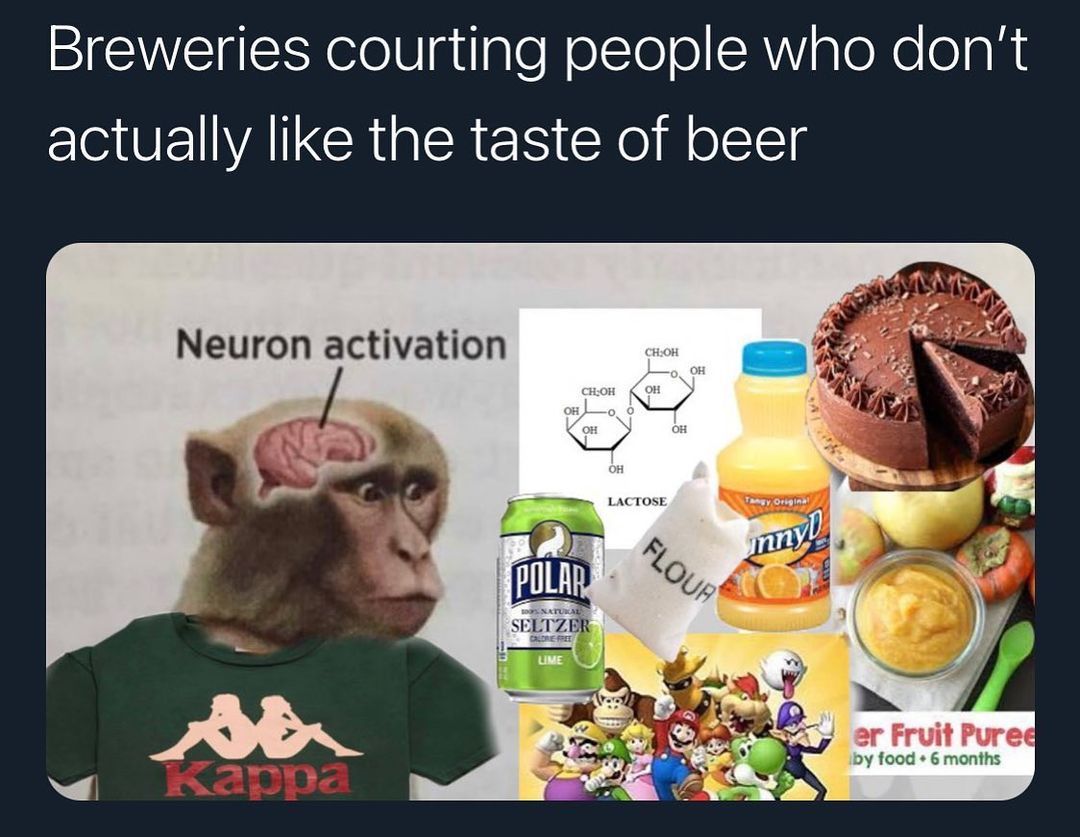 Every subculture needs someone to point out everything that is ridiculous about it. For craft beer, that person is @dontdrinkbeers. The account is a catalog of memes that poke fun at and simultaneously embrace the absurdity of craft beer drinkers.
Plus, sprinkled in between the TikToks and jpegs, are some of the best and most unique beer reviews currently being written. Give @dontdrinkbeers a follow to find the best and worst things about the craft beer community.
@elitraks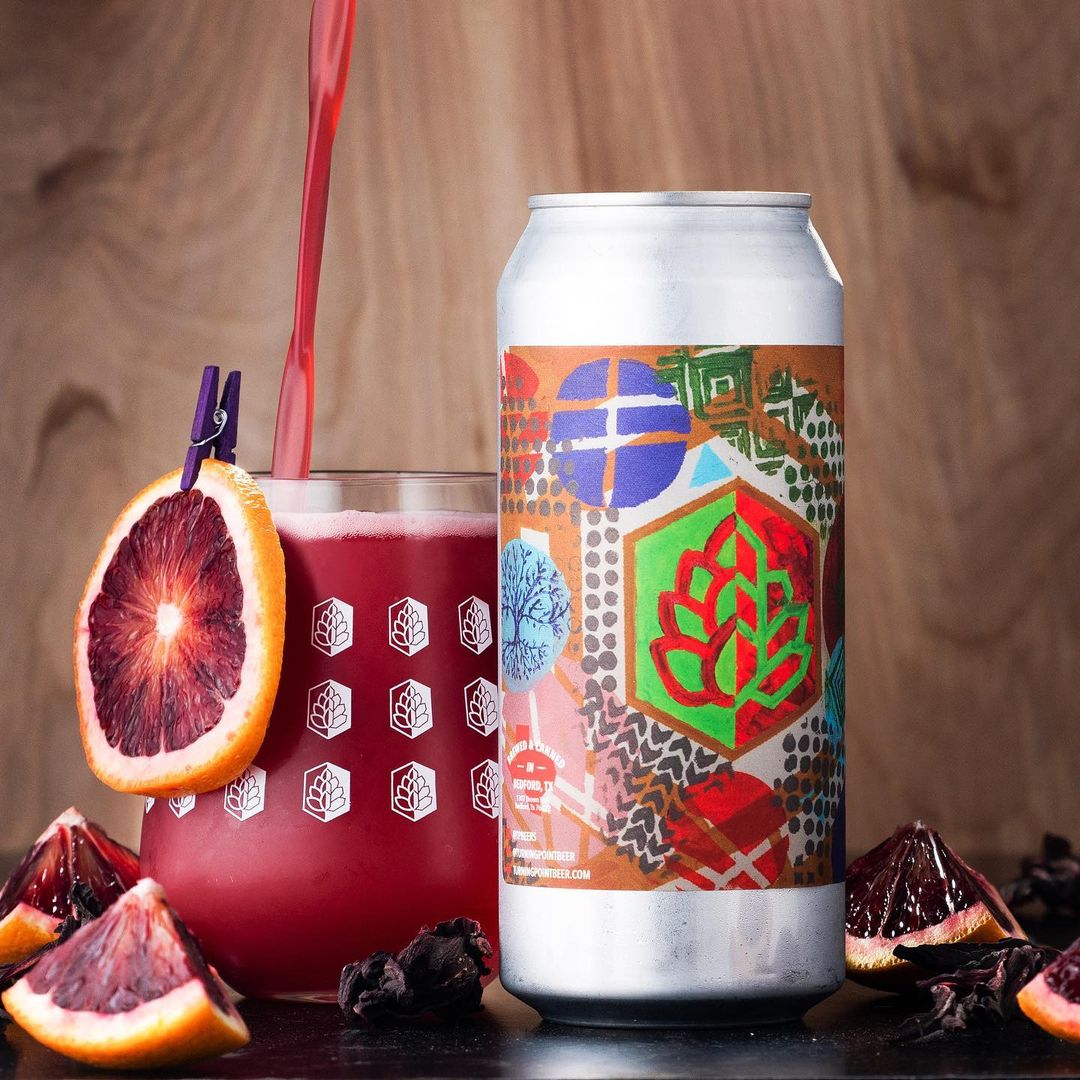 When we first discovered Eli Traks back in 2017 she had only 750 followers. Today, her gorgeous photography and creative photoshop skills has her knocking on the door of 10k followers (at the time of writing). What we love best about Eli Traks is her playfulness and whimsy that often teleports us into entire new worlds all through the lens of phenomenal craft beer.
@funwithbeers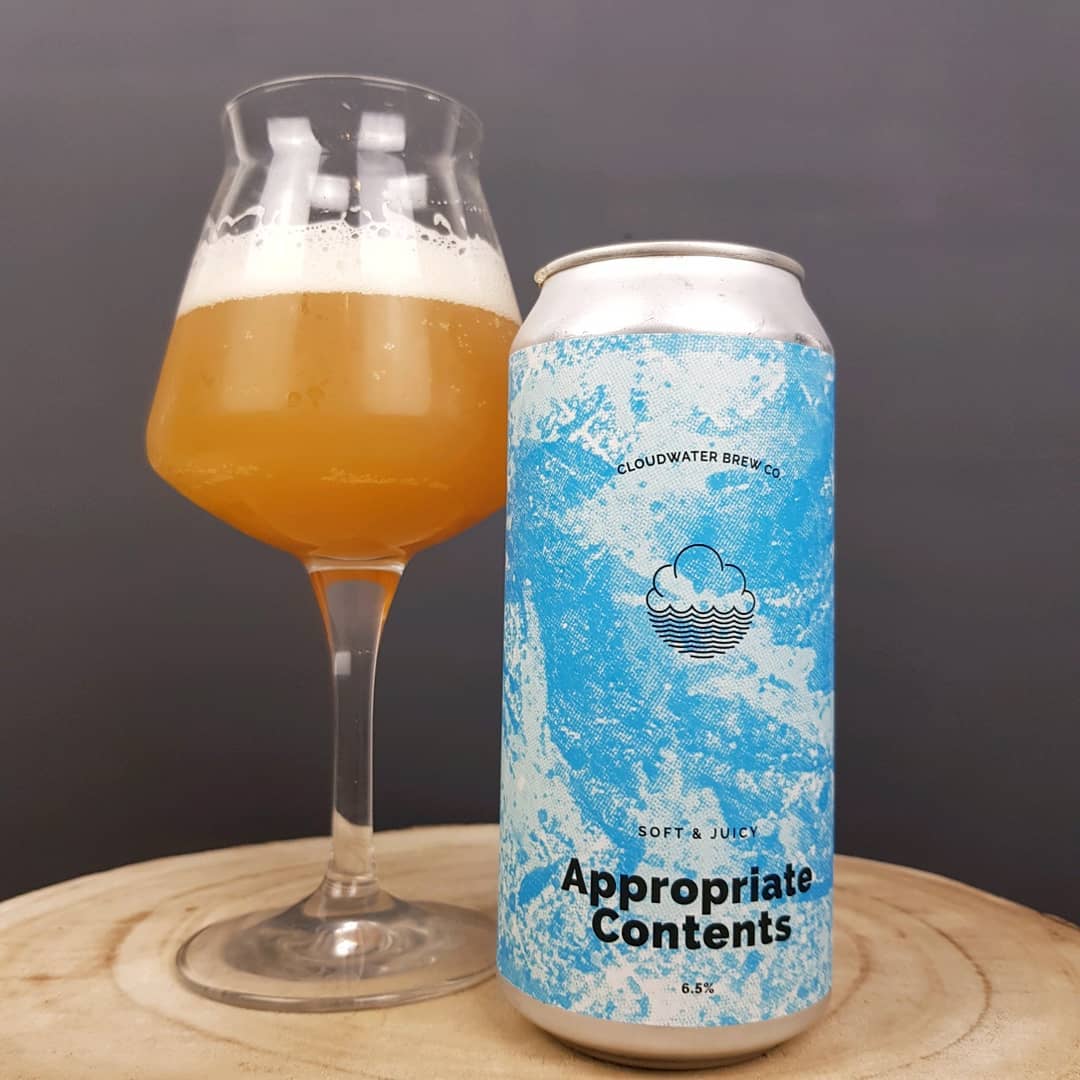 As a United States-based organization, we regularly feature American accounts. But follow us to Germany to celebrate @funwithbeers. Instead of Trillium, Treehouse, and Other Half, the @funwithbeers account features beers from European breweries like Uiltje Brewing Co (The Netherlands), Lervig (Norway), and Brewski (Sweden). Okay, and the occasional Brooklyn Brewery or Sierra Nevada. But it's mostly European brews, all cleverly shot on a piece of wood against a gray backdrop.
@girlnamedjake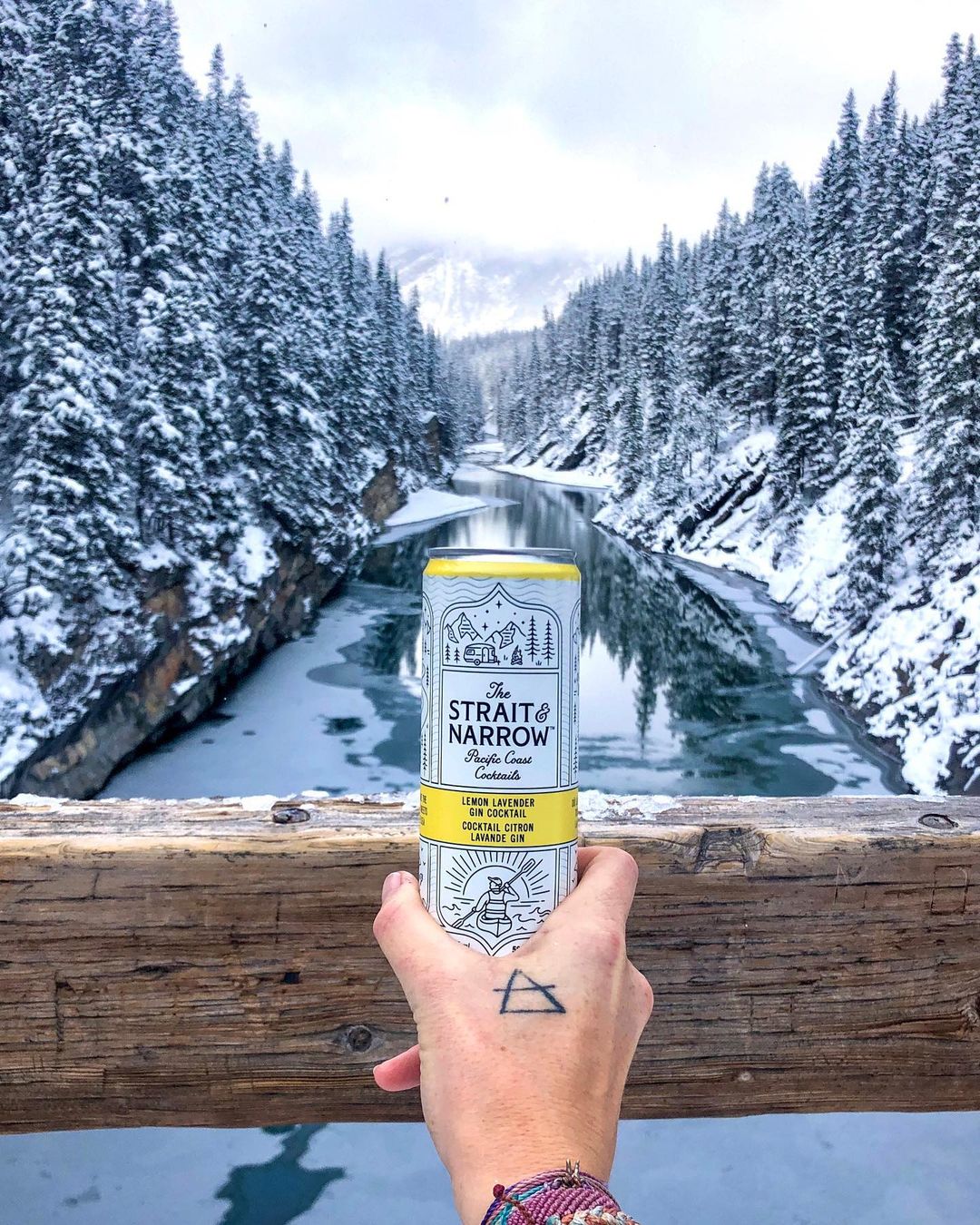 Craving the occasional trip into the great outdoors? Follow @girlnamedjake on Instagram.
Jake's photography is simple–a shot of her holding a can of delicious beer in nature–but the results are fantastic. Obviously, she gets an assist from Mother Nature, but Jake also happens to choose some stunning vistas for her backdrops. Check out @girlnamedjake for some jaw-dropping shots.
@gurl.lost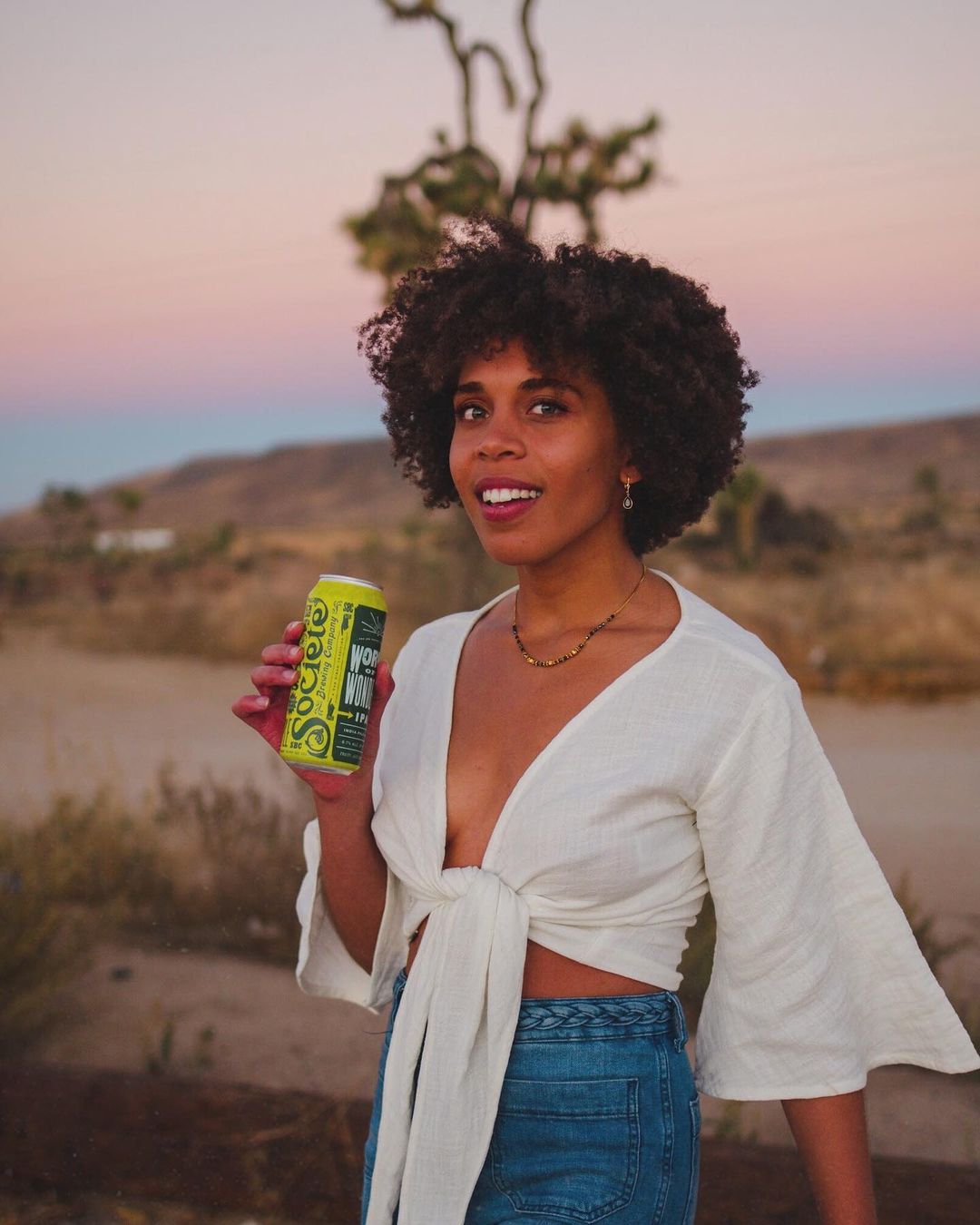 Golden hour and sunsets, coastal views, and So-Cal beers is a taste of what you'll get from @gurl.losts' account. Milan is a beer blogger behind the account @gurl.lost, a self-described craft beer lover and digital marketing junkie. Give her a follow for a burst of sunshine and optimism on your feed.
Editor's note: @gurl.lost served as a Hop Culture Ambassador last year
@hopsmash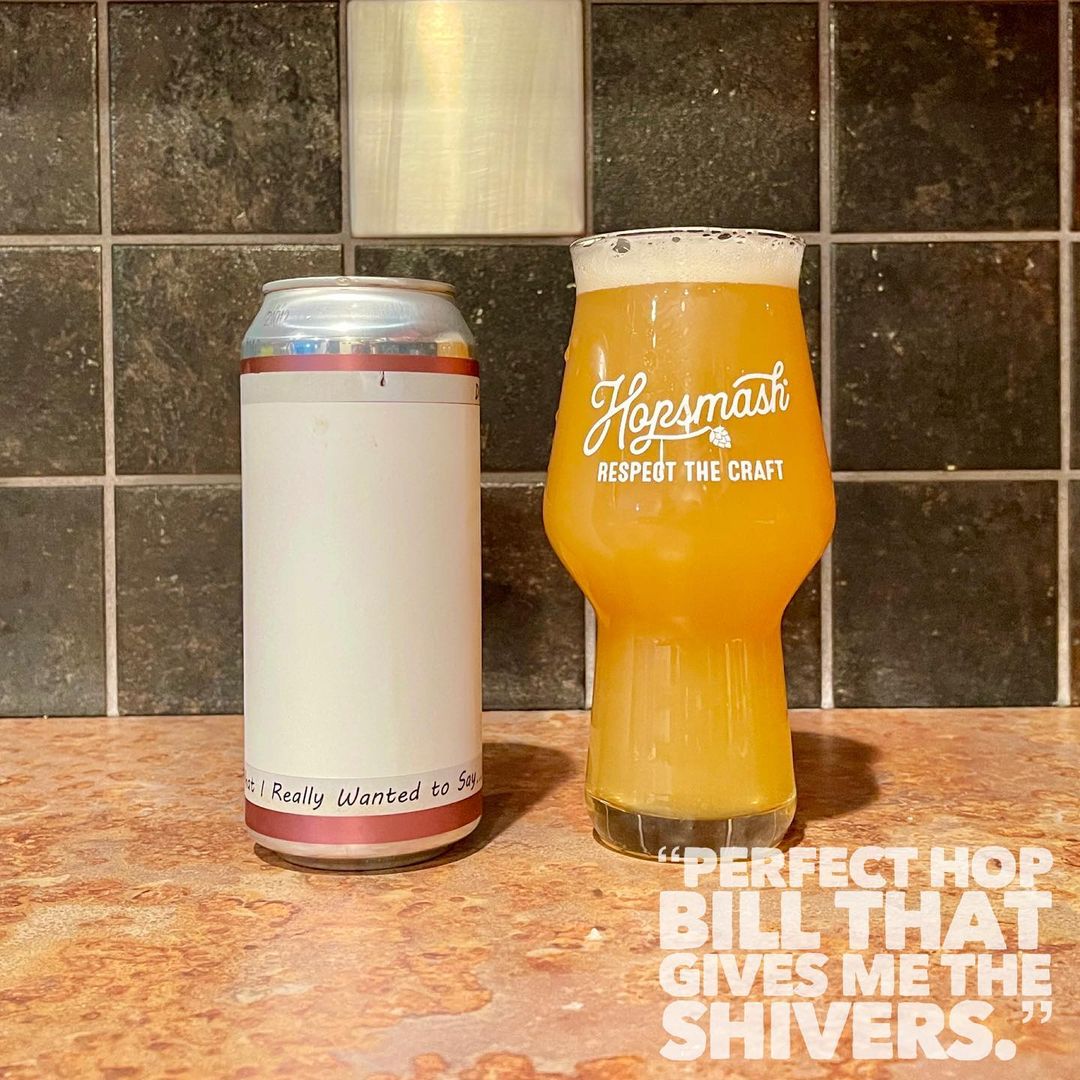 Inviting you to Respect the craft®, Hopsmash is your home for "unqualified beer reviews from drunk idiots," as it says on their site. With 82.3k followers (at the time of writing) it seems that people are enjoying the Hopsmash teams' funny, candid takes on what they're drinking and where they're drinking it. Plus, Hopsmash has been able to use their platform to do some amazing work, like helping to launch the amazing "Things We Don't Say" initiative. This campaign encourages brewers to make a beer using a shared recipe with the proceeds benefiting a 501(c)3 nonprofit organization promoting mental health awareness.
@hopsnobbery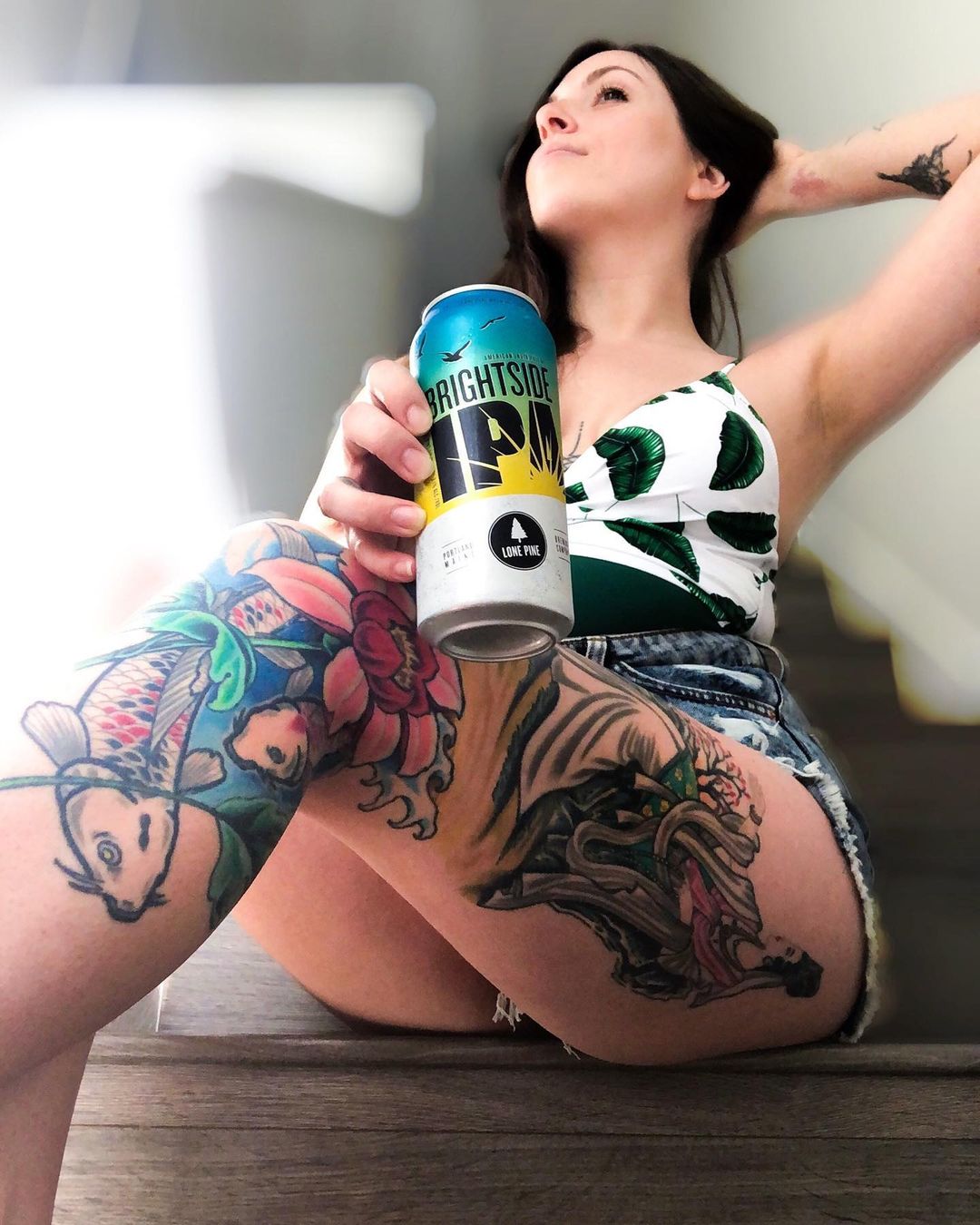 After taking a hiatus from her Instagram @Hopsnobbery, Helen Gutierrez is back with her most genuine self and and even stronger passion for beer. One scroll through Helen's Instagram feed and you'll find a woman living her most authentic life: gorgeously inked-skin, mom-life, and sunny displays of her favorite craft selections.
@igarrettoliver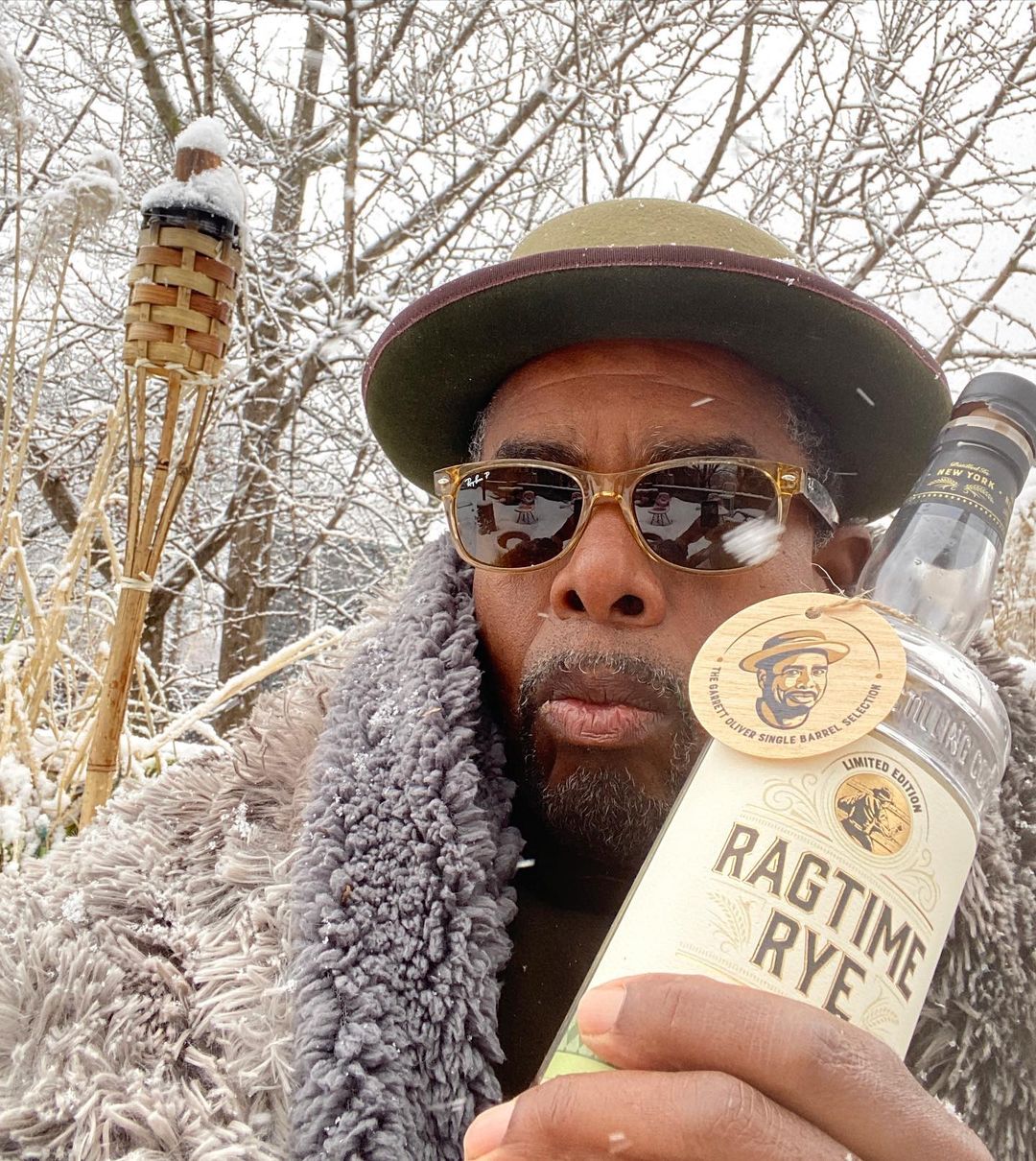 Garrett Oliver (@igarrettoliver) is a man of many talents as his Instagram feed shows. He's the brewmaster of The Brooklyn Brewery in New York City, Author of "The Brewmaster's Table", Editor-in-Chief of "The Oxford Companion to Beer", and an incredible chef. He recently founded the Michael James Jackson Foundation for Brewing and Distilling, which funds scholarships for technical education in brewing and distilling for people of color in the U.S. You'll find @igarrettoliver to be a page of personal musings and snapshots of celebration and passion in the daily life of Garrett Oliver.
@isbeeracarb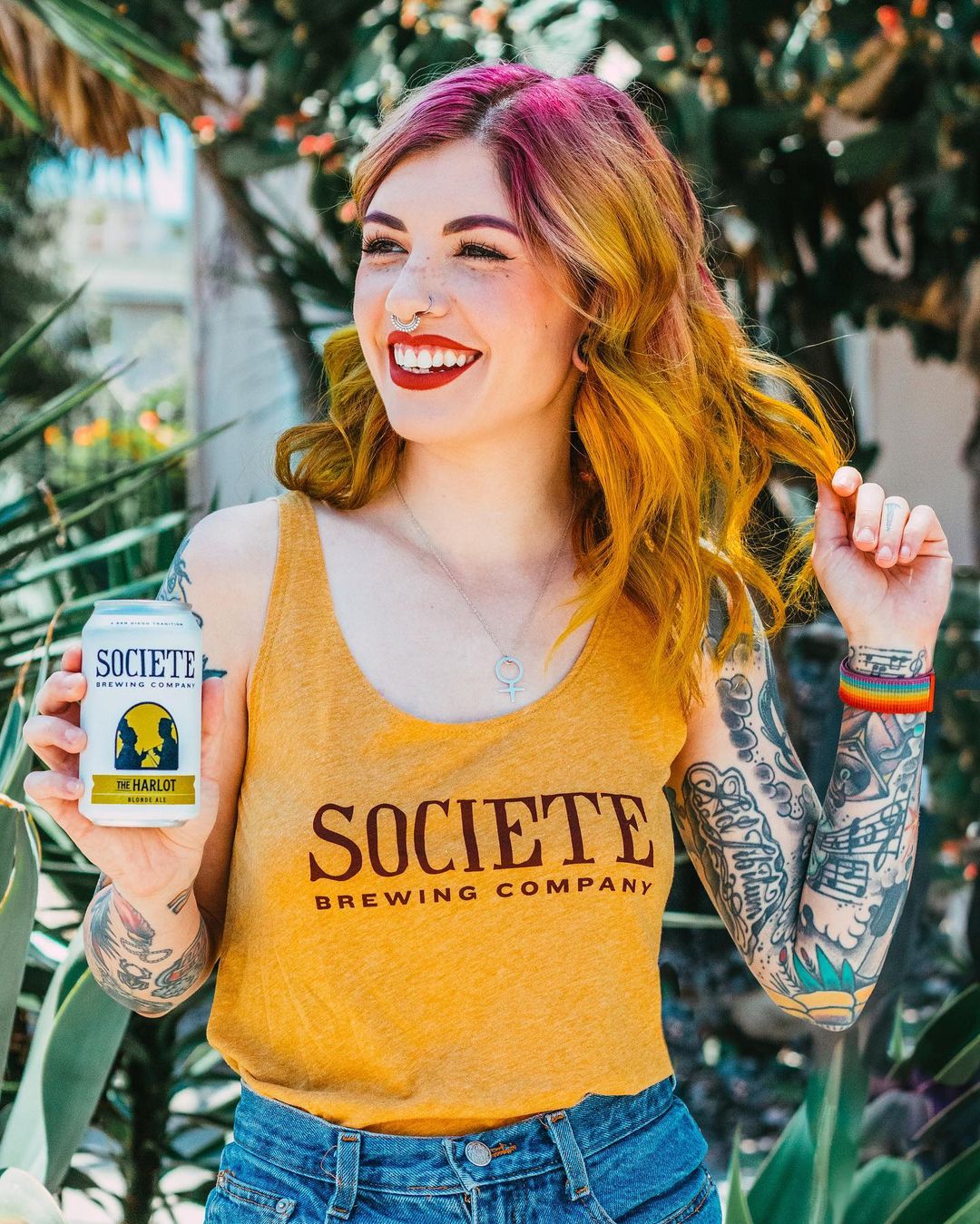 There are few accounts on Instagram that will offer a bigger message than @isbeeracarb. Not only is Grey Stone (they/them/their) a creative photographer and model, but they're also a talented brewer and advocate for diversity, equity, and inclusion in the craft beer industry.
In the past Grey has worked at San Diego's Societe Brewing Co. as their Media Coordinator, brewed professionally in the San Diego area, and consulted for DuClaw Brewing Co. in Baltimore.
Most importantly, Grey has used their platform to raise awareness for DEI (diversity, equity, and inclusion) issues in the craft beer community. From speaking on panels to educating folks through social posts, Grey continues to serve as an advocate for a more equitable, just, and diverse craft beer industry. For that reason this past year Hop Culture named them one of its "10 People to Watch in Craft Beer in 2022".
Give Grey a follow to find inspiration on how we can all improve the craft beer community.
@jenniferthebeerdedlady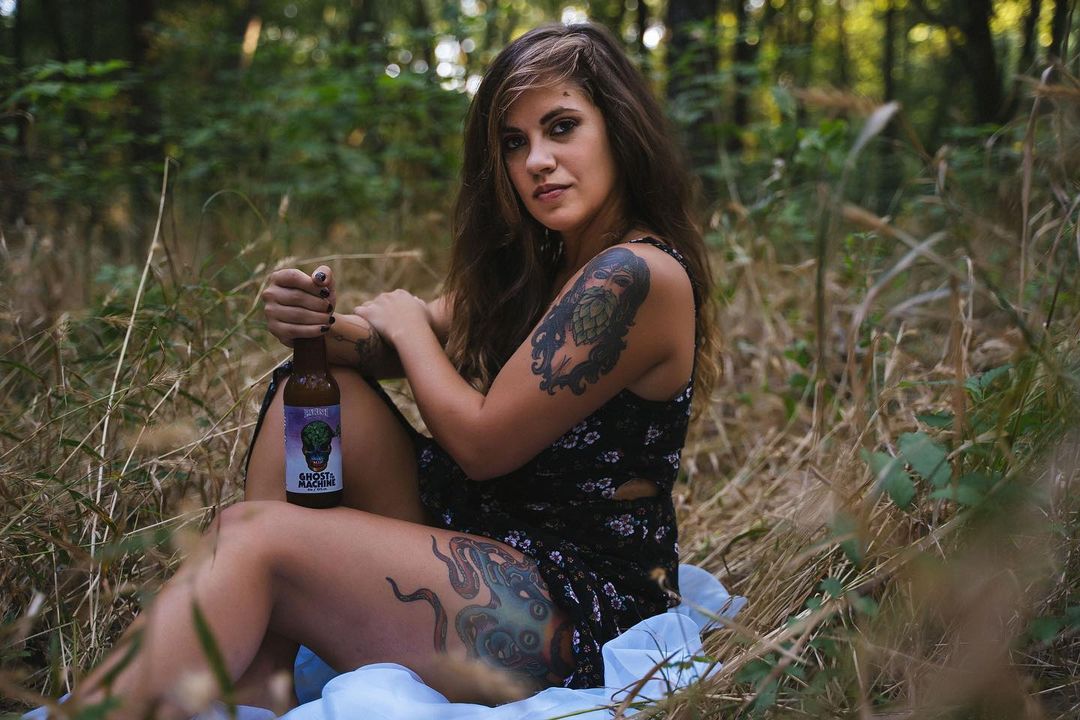 Another favorite of the Hop Culture team, there's no mistaking the tattoo on Jennifer's left shoulder (a woman with a giant hop for a beard) or the one on her left thigh (giant octopus). This longtime advocate for women in beer is also a huge supporter of her local craft beer scene and does an awesome job featuring lesser-known breweries from the American South, and particularly from her home state of Texas.
Follow @jenniferthebeerdedlady
@juliasferato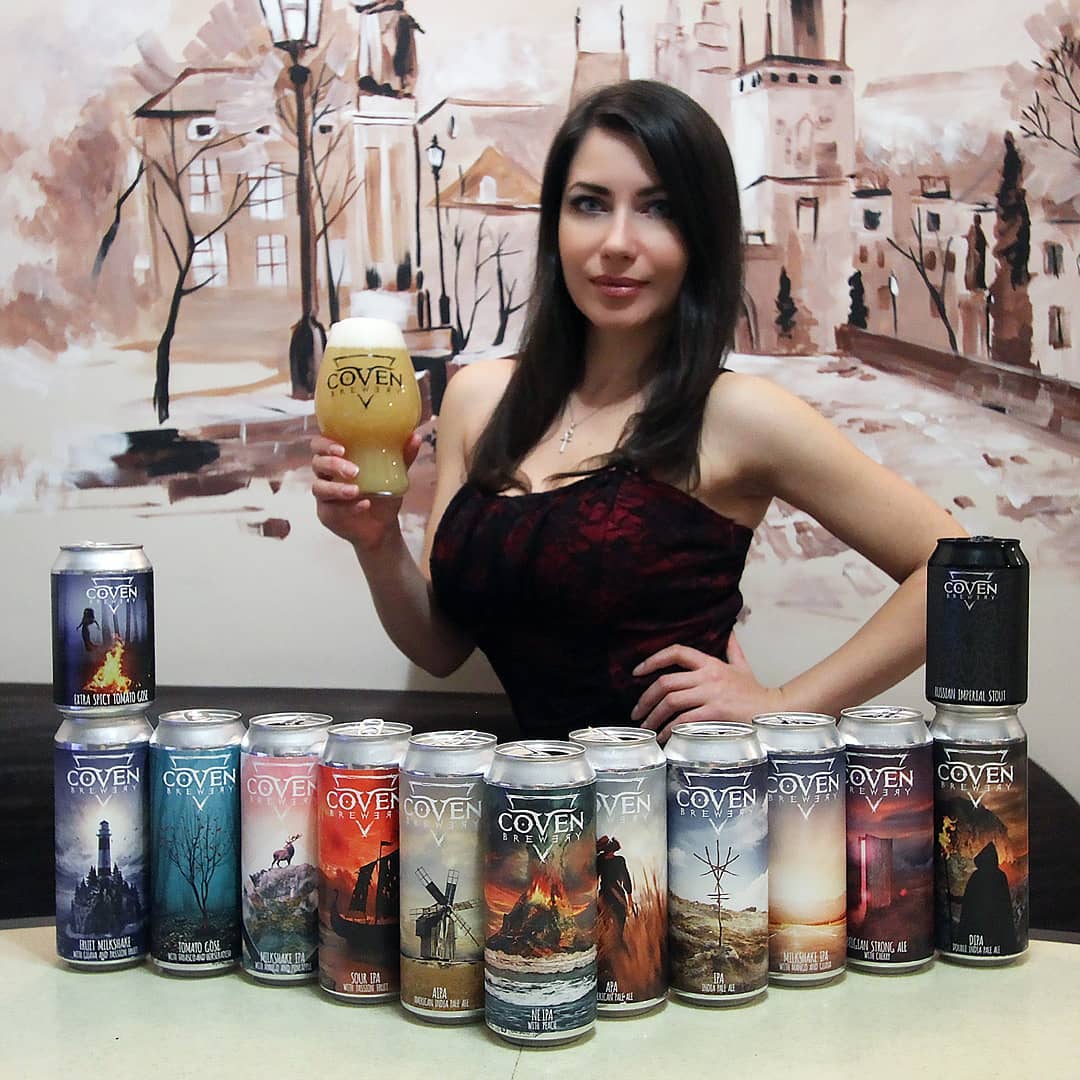 One of the most popular beer bloggers in Russia, @Juliasferato's (her real name is Yulia Vladimirovna Strakhova) Instagram is equally as popular with over 36k followers (at the time of writing) tuning in for Julia's extensive, witty beer reviews, and brewery visits. The nickname Juliasferato comes from a combination of her name with her childhood fascination of mysticism and mysterious phenomena – Sferator is a nod to Nosferatu and Julia's love of vampires. In February 2019, Julia opened up her own place COVEN, which Ratebeer.com recently rated as the Best New Brewery of 2020. Despite owning her own brewery, Julia continues to post about what is new and hot all across the world. Speaking of, for those of us who don't speak Russian, don't worry, Julia always adds an English version of her posts in the comments sections.
@la_petite_biere
Emilie Leclerc, or @la_petite_biere as she's known on Instagram, is a woman of many talents. As you'll learn in our profile on her, Emilie has been an actress, a live performer, and a model. Her penchant for performance and presentation dovetailed beautifully with her passion for craft beer. Now, the Quebec native uses her platform on Instagram to highlight some of the best Canadian (and the occasional American or European) craft beers around. Give Emilie a follow for highly stylized photography and an in-depth look at some really unique craft beers.
@lorenzothebeercat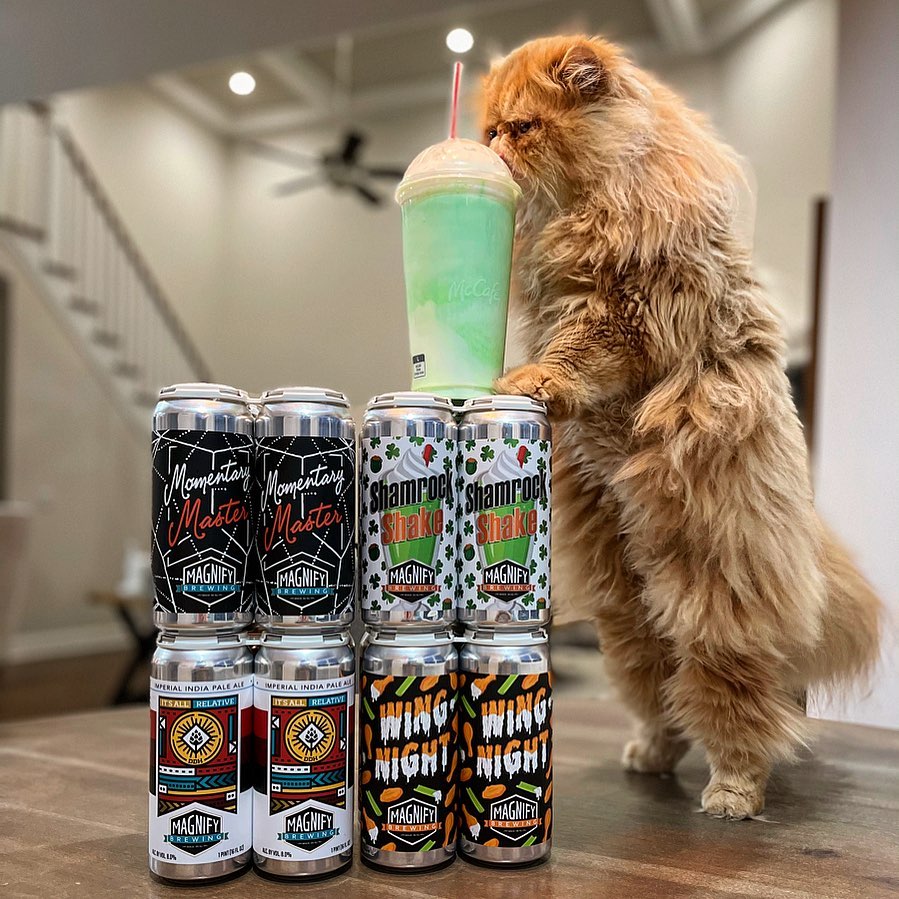 The days of pet Instagram accounts might be waning a bit, but we'll never tire of seeing the photos from @lorenzothebeercat. This family of "three craft beer cats" poses delightfully in front of hauls from some of the best breweries in the mid-Atlantic. Plus, many of these cats have even featured on their own beer labels! Give them a follow if only to be jealous that you aren't as famous as these felines.
Editor's note: @lorenzothebeercat also served as a Hop Culture Ambassador last year.
@mikmaven
We've been fans of Mik Gray for years and she continues to exude passion and pride for all things craft. A veteran in the craft beer community, Mik uses her Instagram account @mikmaven to highlight not only her favorite beers but also drool-worthy cooking, beautiful shots of the outdoors, and much more! Give @mikmaven a follow for creative photography and engaging storytelling.
@mybeerpassion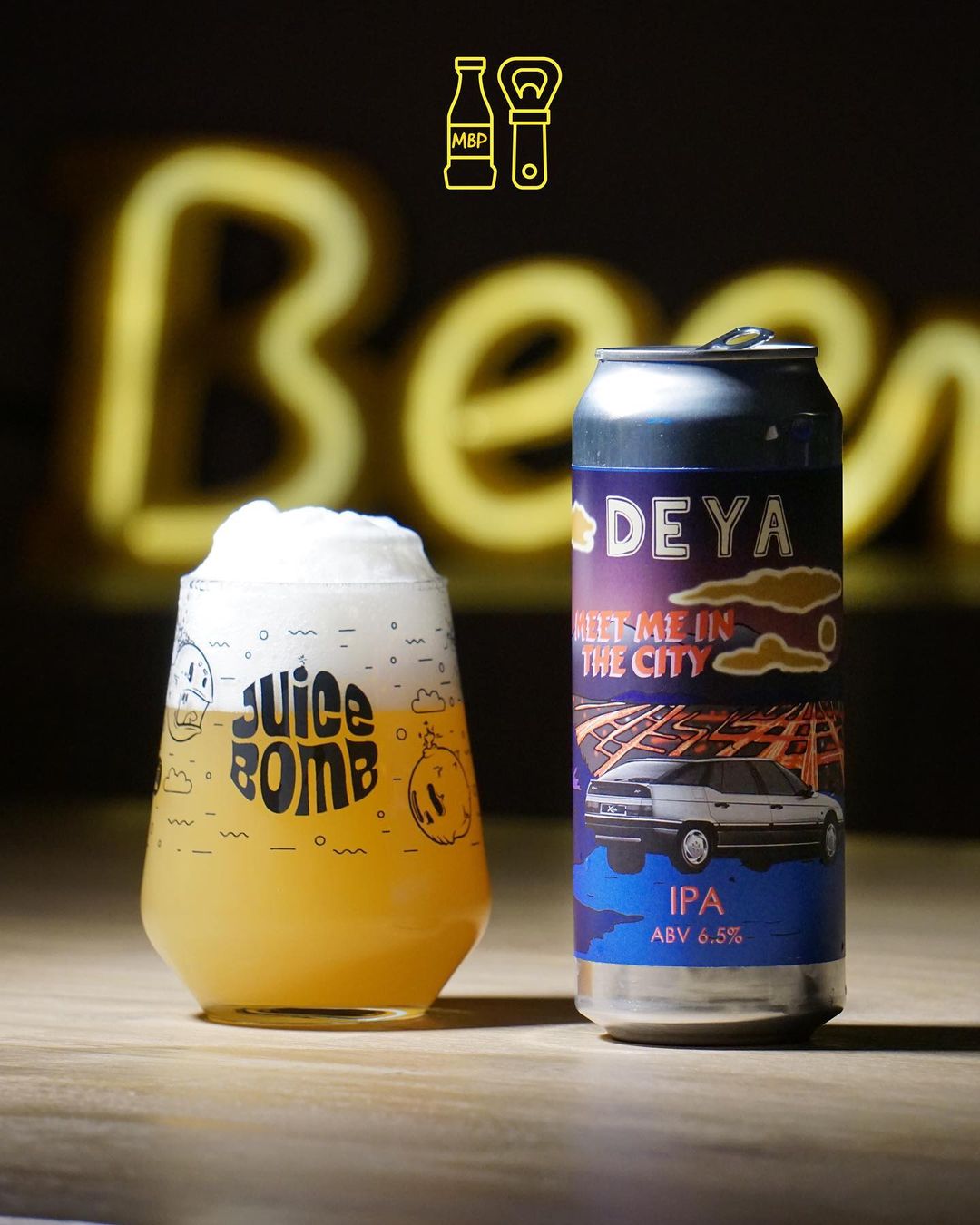 The best beer is an open beer! That's the motto of Italian blogger and Instagrammer Marco, who runs @mybeerpassion. Like the @funwithbeers account, Marco's feed occasionally features American beers, but dedicates most of his Instagram realty to European breweries like Spain's Cervecera Peninsula or La Pirata Brewing, or the Polish Maltgarden. The account is a great way to learn about the amazing beers coming out of Europe!
@nomsandbeer
Early fans of Hop Culture will know that we've been enamored of @nomsandbeer since we first launched our own Instagram. Michelle, the star behind @nomsandbeer, has inspired countless photographers in the craft beer industry. And she continues to be one of the best.
Michelle currently serves as Equilibrium Brewery's Creation and Brand Director, helping to tell the story of one of New York's best breweries. Plus, she snaps some of the best food and beer photography you'll find on Instagram. Give her a follow, but be warned. Her photos will absolutely make you hungry.
@ohmsweetohm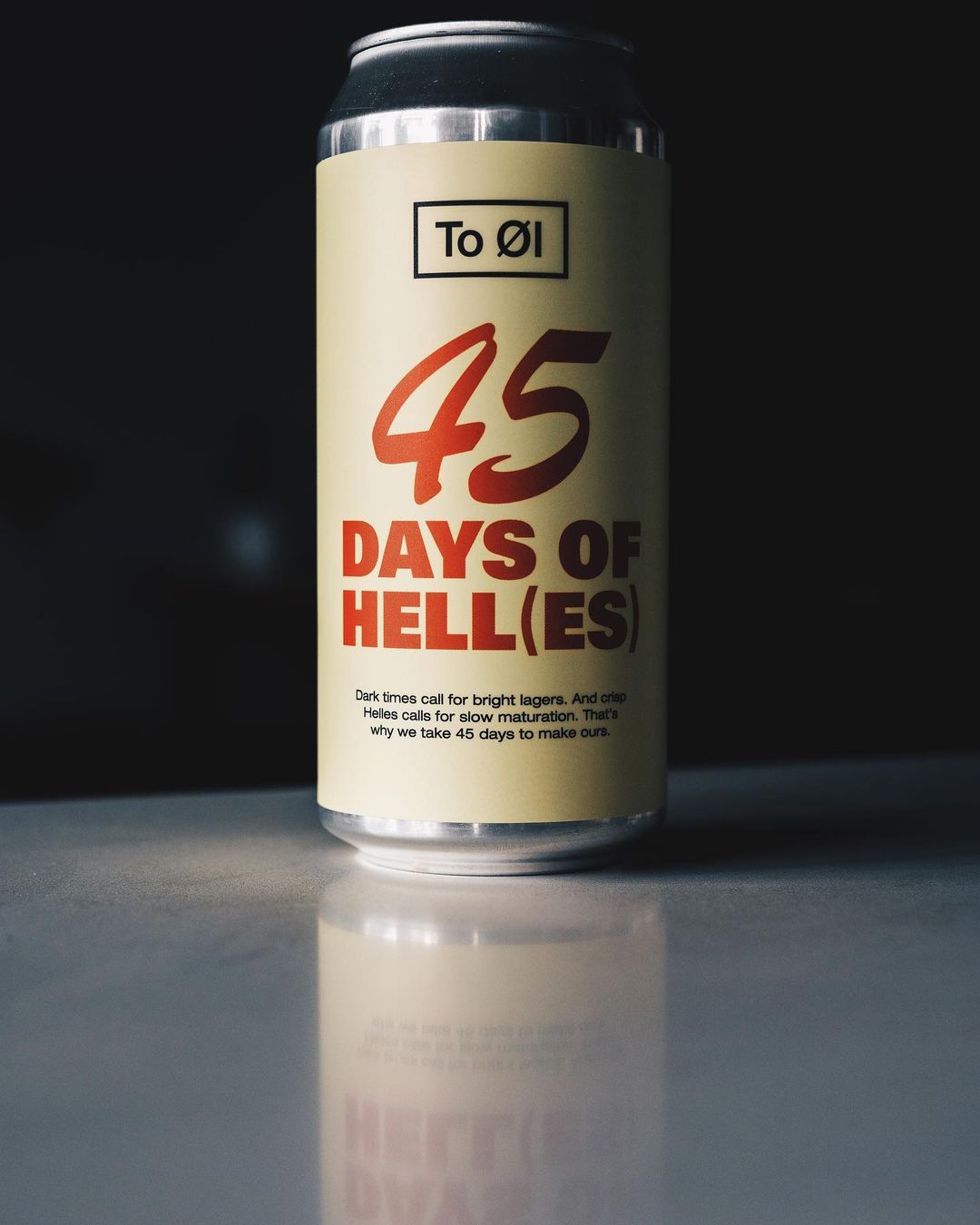 Most folks know by now that the Hop Culture team loves collecting vinyl almost as much as sharing craft beer. So it goes without saying that Øhm Sweet Øhm is an easy inclusion for us. The self-described "crate digger and craft beer enthusiast" captures European record and beer culture with beautiful photography and thoughtful blog posts.
@permanenthangover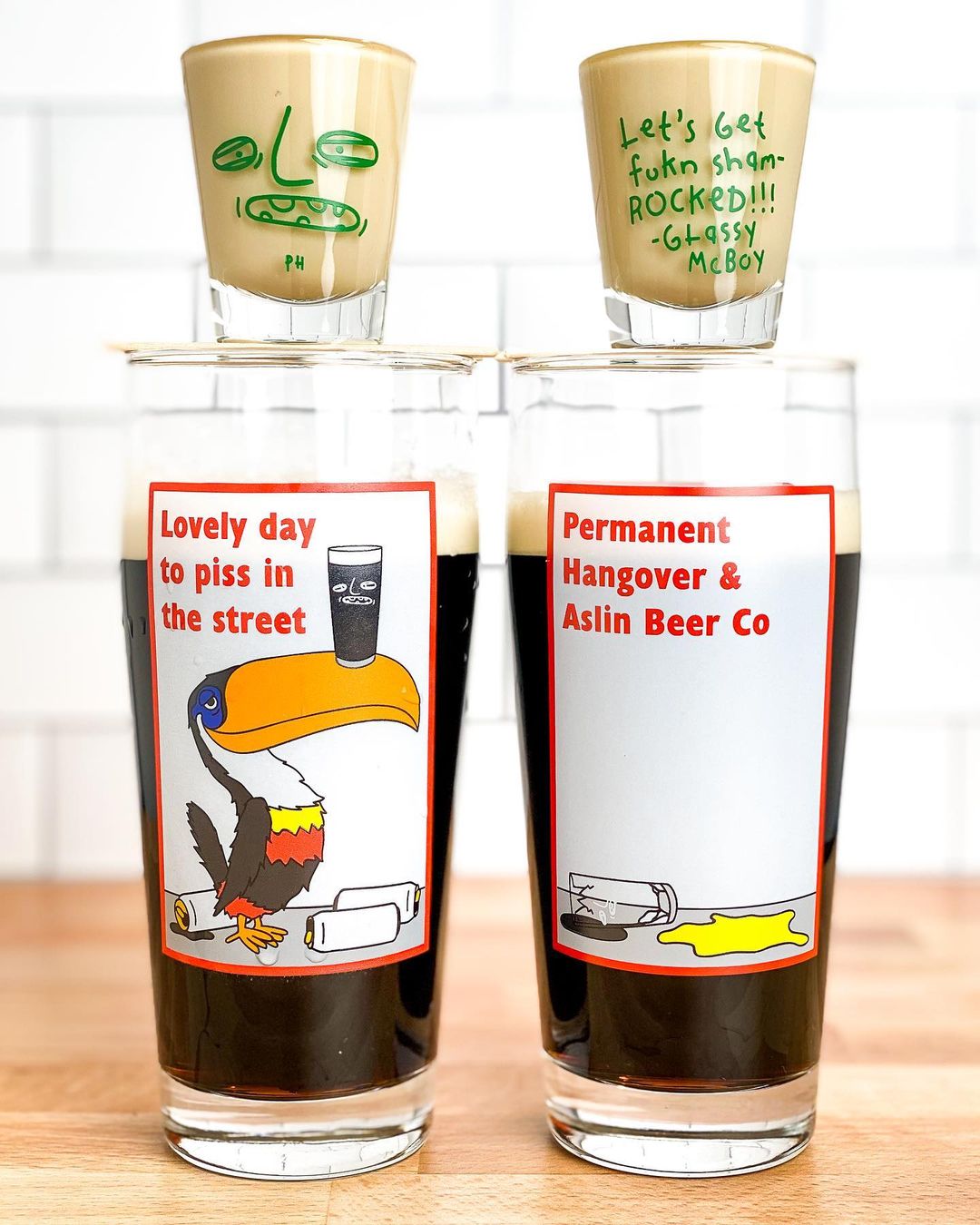 @permanenthangover is the apathetic, unapologetic, craft beer-loving best friend you need in your life. Permanent Hangover is an online shop where you'll find pub glasses, hats, t-shirts, and masks that range anywhere from absurdities like "UR MOM DRINKS OLD IPAS" to "alcohol makes the pain go away". We'd definitely rock one of these tees, but their feed is great even if you need a quick chuckle.
@queerbrewing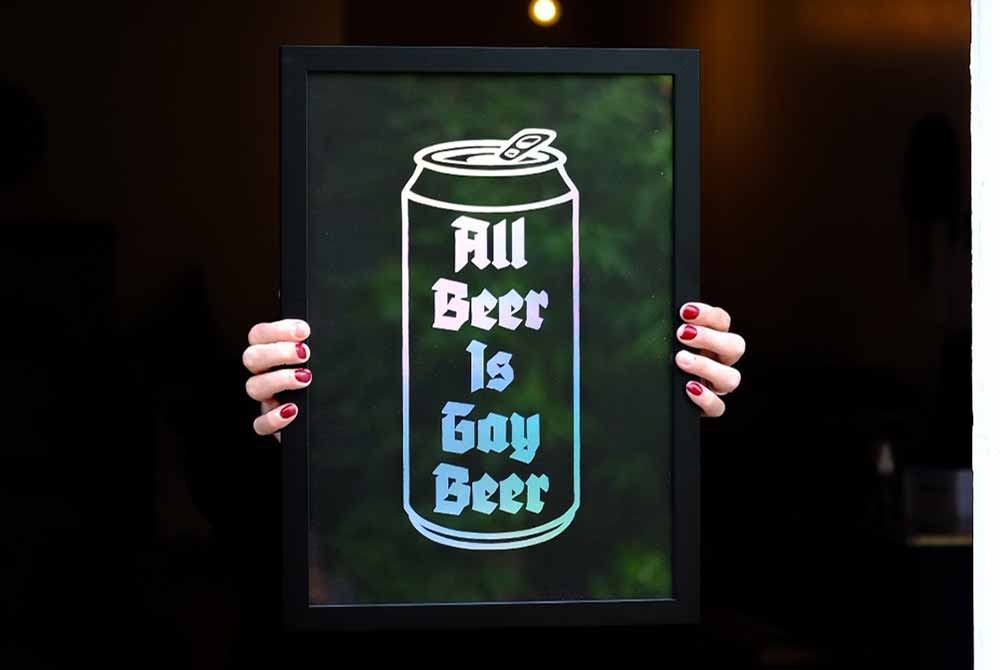 One of our most important voices in craft beer in 2020, Lily Waite started The Queer Brewing Project (TQBP) to build community and foster advocacy for LGBTQ+ rights. Waite, a Queer, trans woman who worked around the beer industry including at organizations like Good Beer Hunting, We Are Beer, and Wild Beer Co. At its crux, TQBP seeks to eliminate intolerance and prejudice in the Queer community through the vehicle of beer. Beginning back in 2018, Waite brewed a collaboration beer with Marble Brewery called Dinosaurs Will Die as a part of an art exhibition during Manchester Beer Week. The beer and companion art examined how queer and trans identities intersect with an intolerant society. The response was so positive that Waite started looking for more ways to brew change. Waite would go on to craft over thirty collaborative beers in five different countries. Each time Waite set out with the goal to unveil the intersectionality of the queer and trans communities in craft. @queerbrewing has turned into a page, "providing visibility and representation for LGBTQ+ people, using beer as the vehicle for social change."
@realalesharpton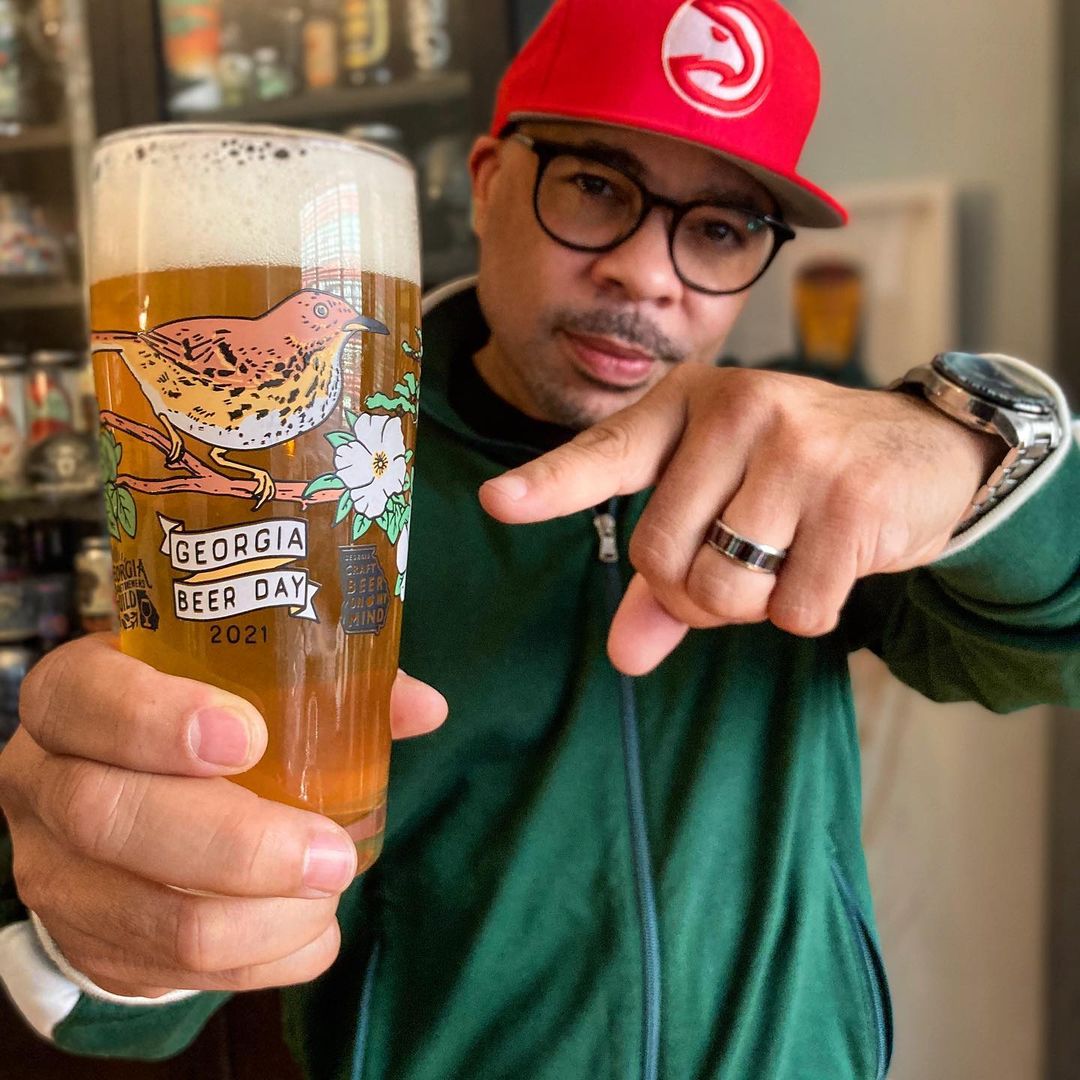 An award-winning journalist and world-renowned beer authority Dennis Malcolm Byron aka Ale Sharpton's feed covers everything from craft beer and food to cars, sports, music, and clothing. If you're like us or one of his 13.8k followers (at the time of writing) you'll tune into @realalesharpton not only to figure out what to drink, but also to decide what to wear, eat, and watch while you're drinking.
@shelovescraft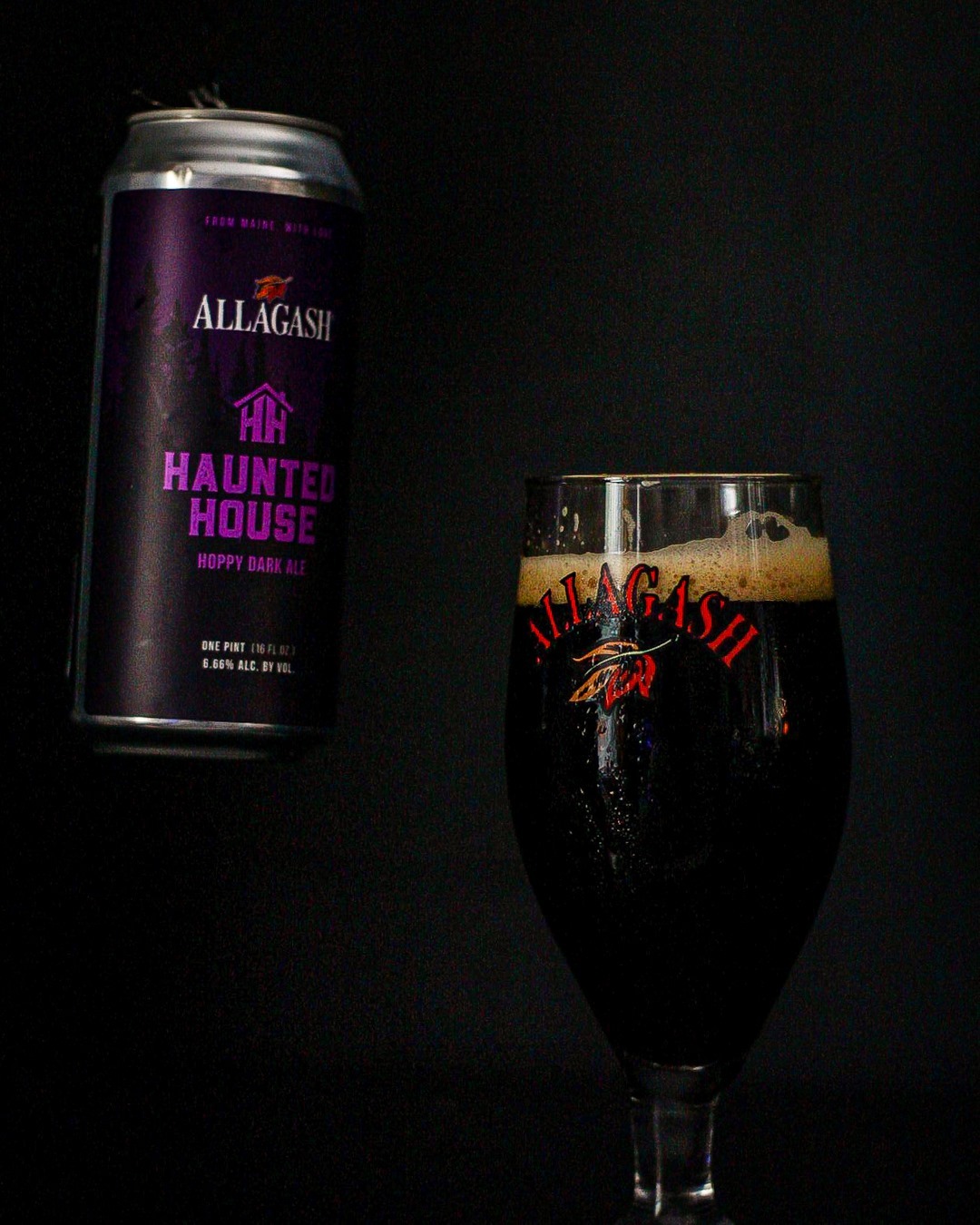 Stephanie Grant is a talented journalist with an eye for visual storytelling. As the former social media coordinator for Monday Night Brewing and current CEO and Creative Director of her own company, Stephanie Grant Co., she's turned those skills into her full-time gig.
On her own platform, Stephanie shares her incredible cooking and favorite craft beers with her followers. Plus, her Halloween photography from a couple years ago included some of our favorite shots on Instagram in 2020. Give her a follow if you're looking for new recipes or just want to check out new and exciting beers!
@shitlondonguinness // @beautifulpints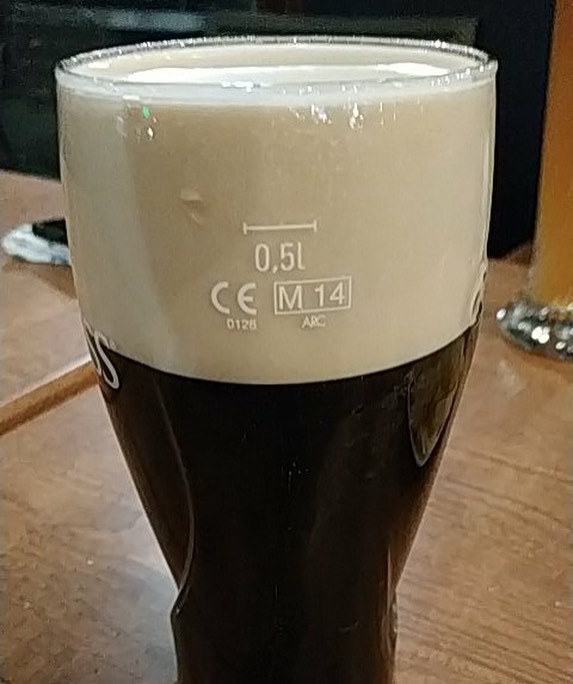 Most of the accounts we've featured in this article post stunning photography that looks lovingly at craft beer. @shitlondonguinness is the antithesis of most of these accounts.
@shitlondonguinness' premise is simple. It documents "all of the shite pints of Guinness in London." And there are over 186,000 people who are excited to see these shitty photos.
On the flip side, this account also runs @beautifulpints, which is the alternate reality consisting only of glorious pints of Guinness.
Both accounts are worth following for the boilermaker effect. Shot: @shitlondonguinness. Chaser: @beautifulpints.
Follow @shitlondonguinness
Follow @beautifulpints
@southernbeergirl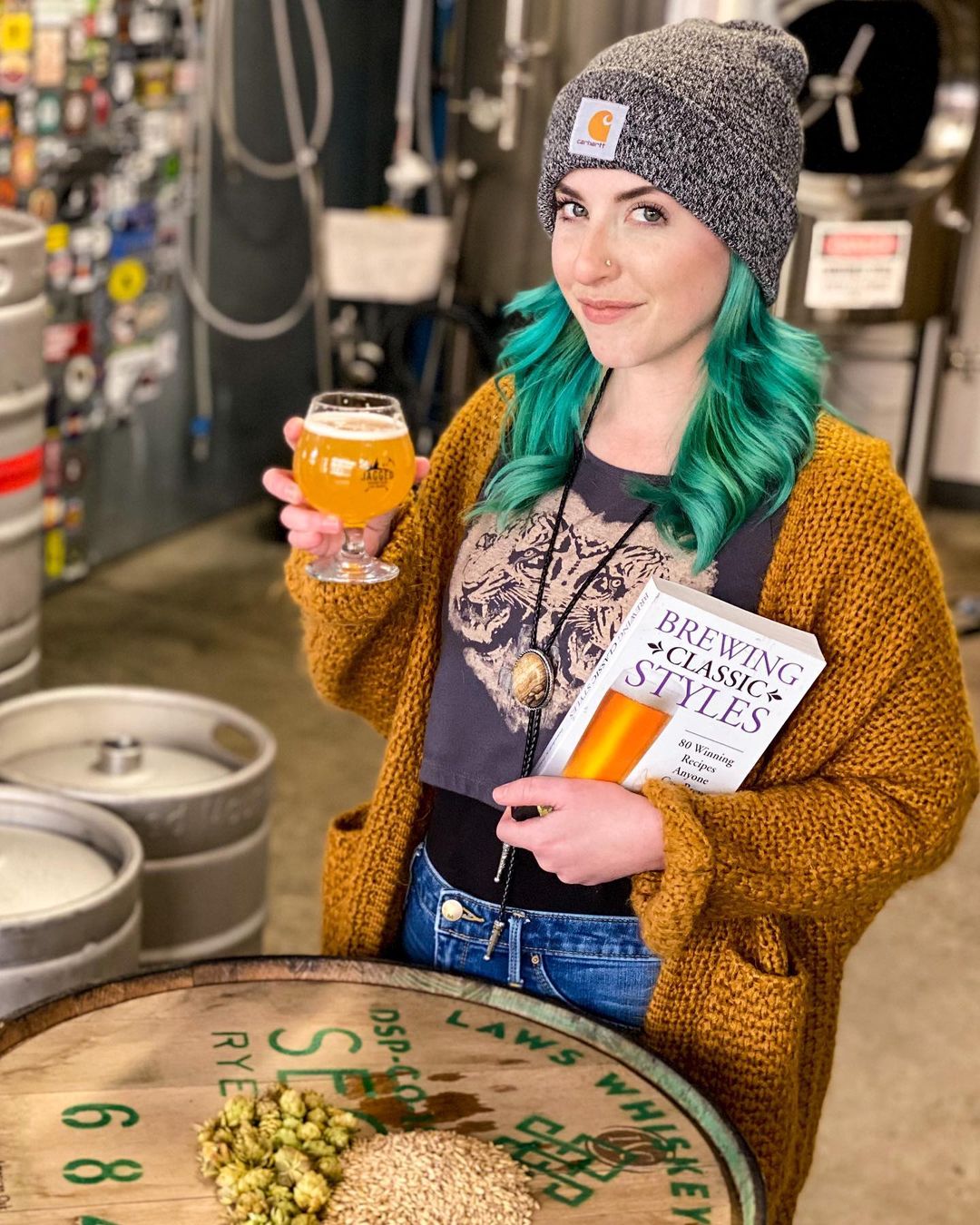 This incredible advocate for fun, equity, and colorful hair in craft beer leads by example — in addition to running a colorful, crisp Instagram feed, Alyssa (aka @southernbeergirl) is the head brewer at Jagged Mountain, a Denver-based craft brewery. Originally hailing from Texas (hence the IG handle), this awesome beer professional regularly posts educational content along with her pictures, talking about everything from fermentation to women's advocacy and recipe development.
@swedishbrewlady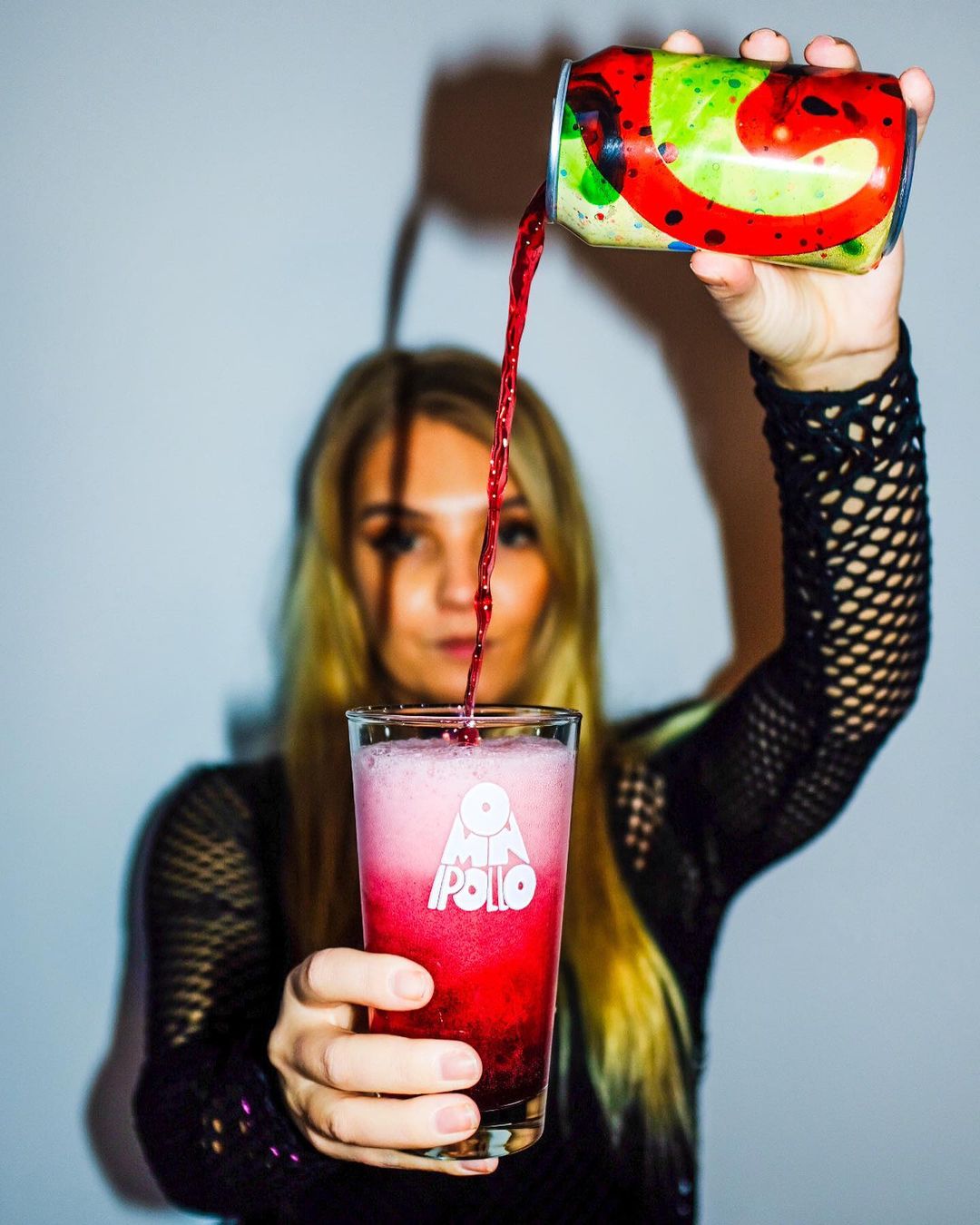 For cool clothes, pictures of European beer, and scenes of Sweden, follow Sandra Lööv, aka @swedishbrewlady. The Sales Manager at Stockholm's world-famous Omnipollo, Lööv is a fixture on the global beer festival circuit, often traveling around the world on craft beer adventures. And you can live vicariously through her account!
@taratea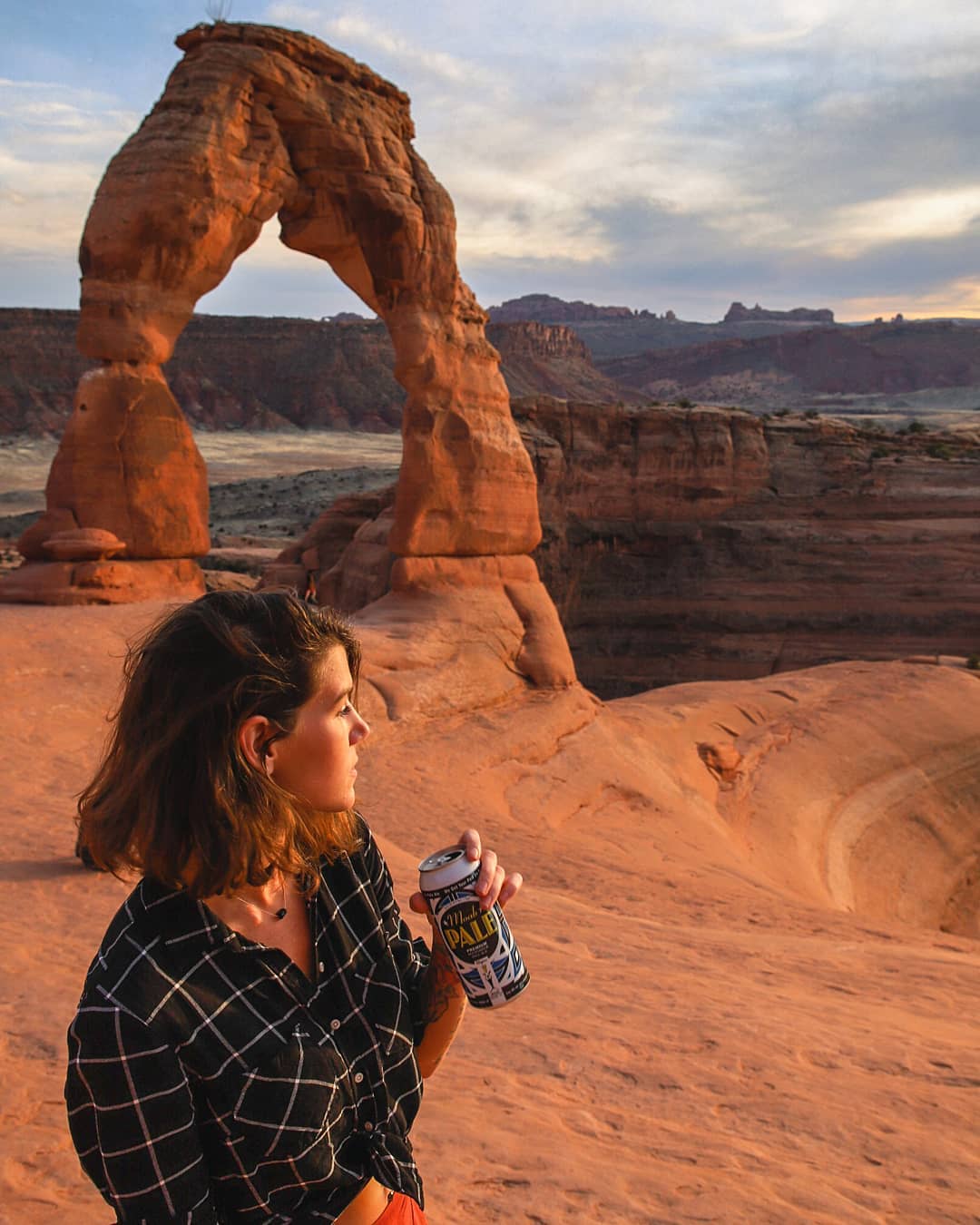 Road trips, beer, and dinosaurs. So reads the caption in @taratea's Instagram bio, and it's pretty much perfect. A long-time muse of the Hop Culture photo team, Tara's artistic personality, desert vibes, and quirky beer shots make for a unique account, and one you should definitely be following.
@thebeeroness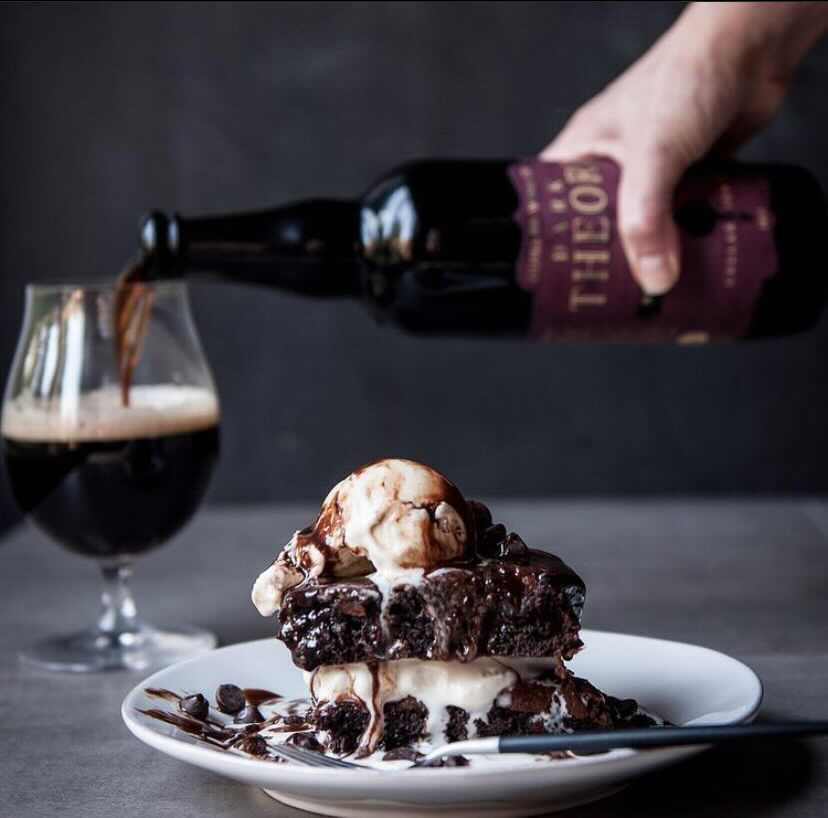 Jackie Mallory AKA @thebeeroness is an award-winning beer and food writer and photographer based in Seattle, WA. Her motto is "have your beer and eat it too". We're talking Stout Brownies, Blood Orange Beer Roast Chicken, Beer Butter Garlic Knots, and Sausage, Kale, and Outburst IPA Stuffed Acorn Squash. Her feed will have you saying, "Holy $@&!, give me that recipe."
@thebeertrekker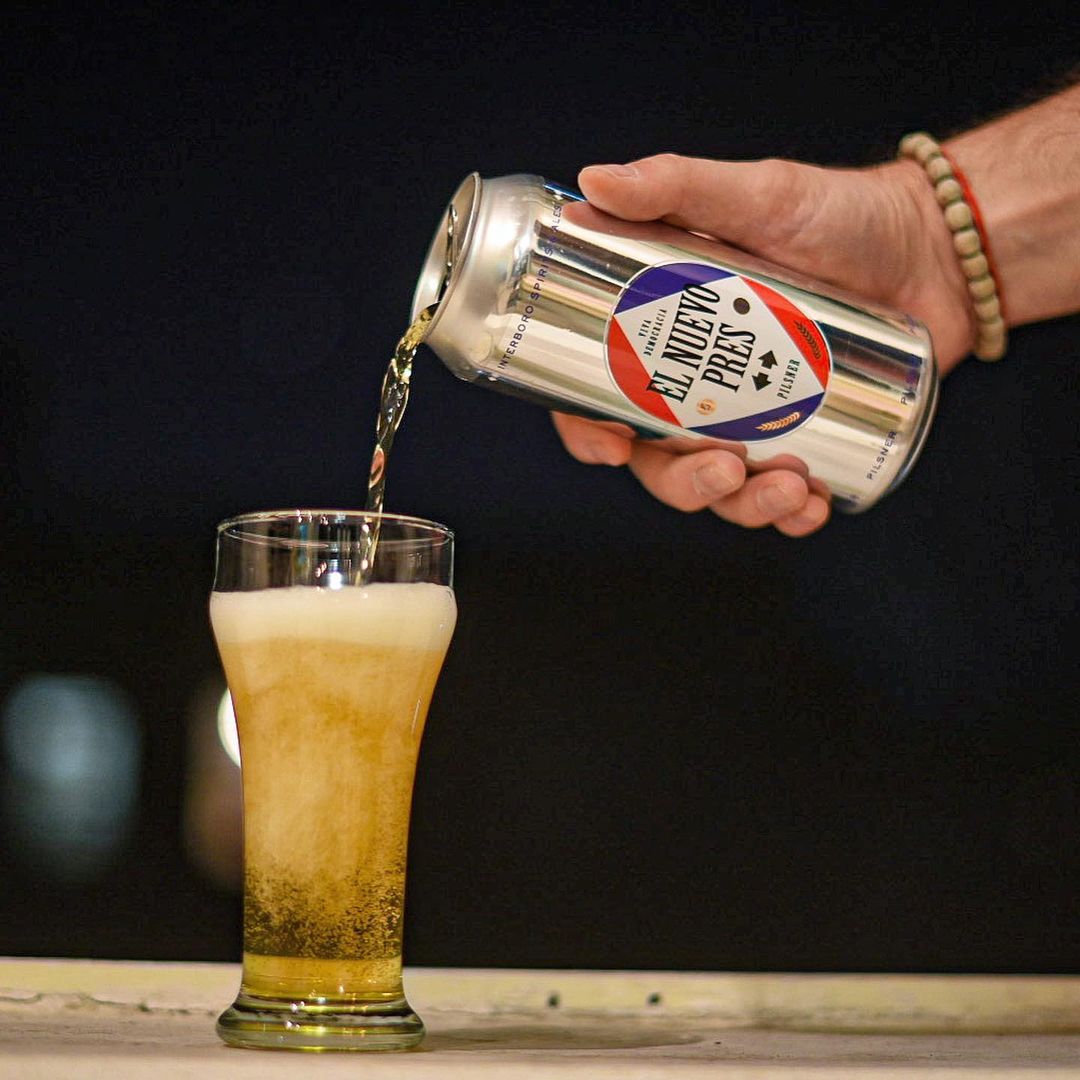 Brooklyn, NY-based Miguel Rivas AKA @thebeertrekker is one of the most well-known, well-respected beer photographers in the game. You'll see from his feed that he's on a journey to document breweries across the world through stunning visual storytelling.
@thecraftbeergirl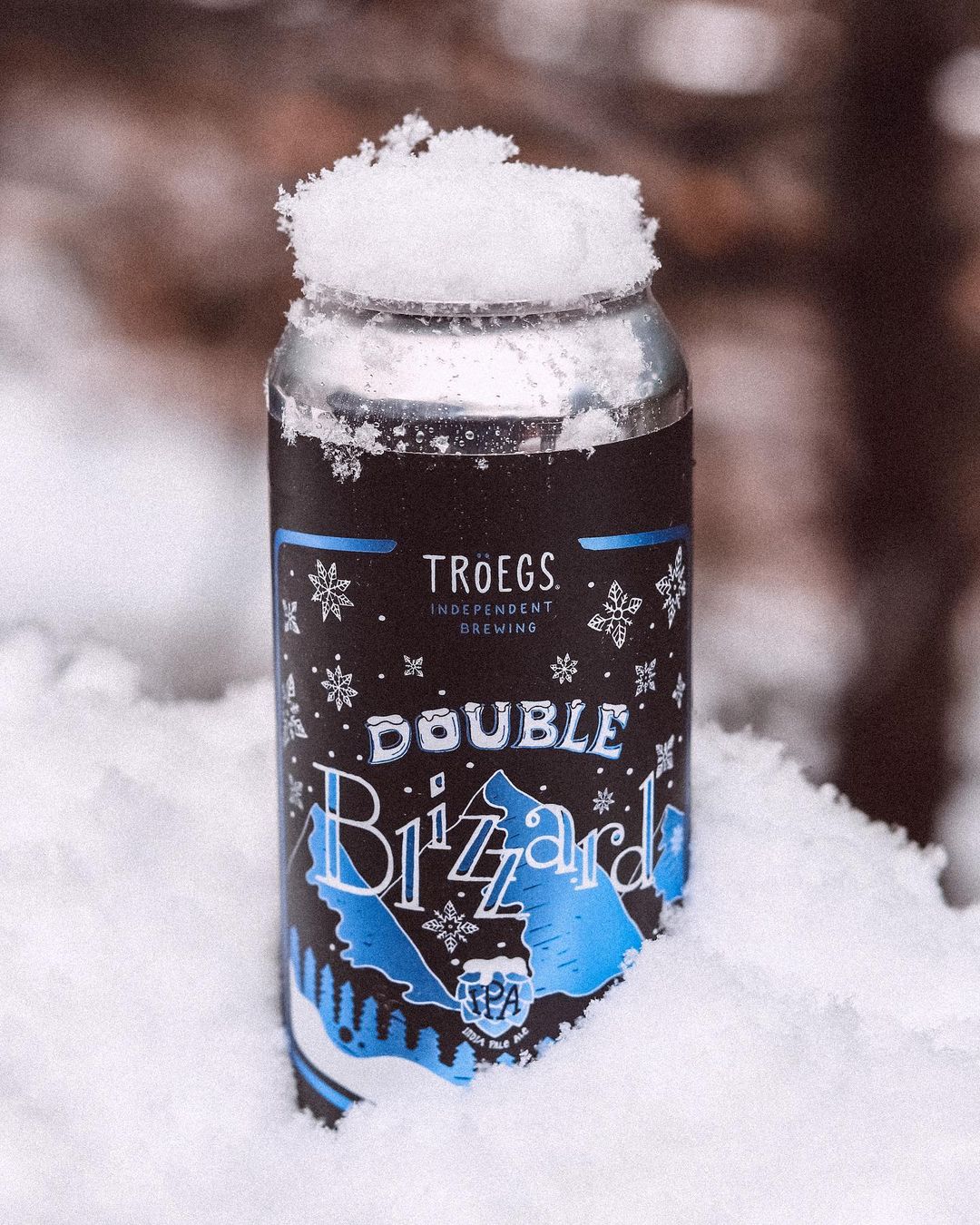 Upstate New York-based photographer, Amy Ellsworth AKA @thecraftbeergirl will take you on a craft beer journey through the seasons with just one scroll of her feed. You'll find beautiful northeastern lifestyle photography set against snow-capped trees, or a hike among the fallen autumn leaves, or even lakeside while shucking oysters. Follow @thecraftbeergirl to experience the beauty of craft beer among all the seasons.
@thedelightedbite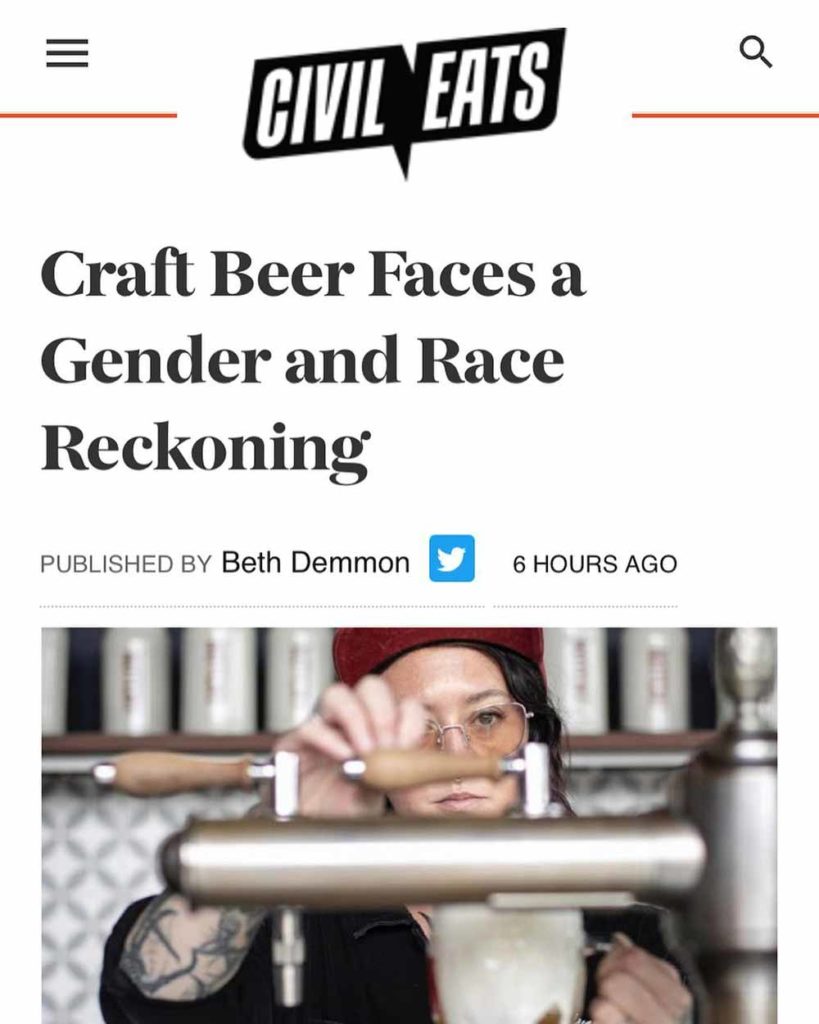 As a contributor at VinePair and contributing editor at Good Beer Hunting, Beth Demmon has become a crucial voice for diversity and inclusion in craft beer. Many of her articles for VinePair, Good Beer Hunting, Vice, Civil Eats, and more cover topics like "Craft Beer Faces a Gender and Race Reckoning" and "Buzz, Kill — The Physical, Psychological, and Financial Price Women Pay for Working in Beer". She is a fantastic journalist and that carries over into her Instagram (@thedelightedbite), where you'll be treated to food and beer shots while keeping up with her latest creative works.
@thegirlwithbeer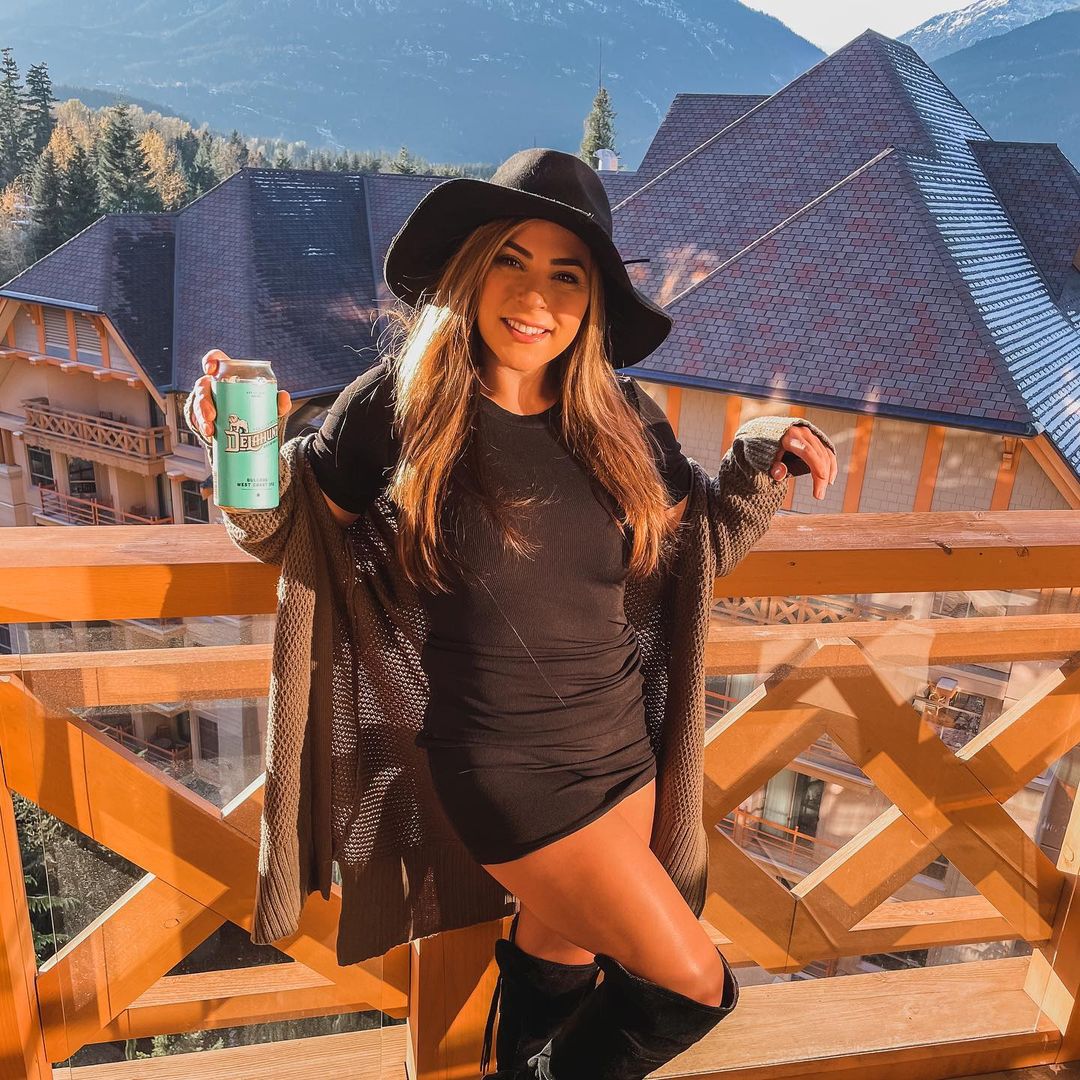 In a pre-COVID world Melis–better known as @thegirlwithbeer–took her love for craft beer all over the world. Now, based in Vancouver, Melis gives followers a taste of the Canadian beer, cocktail, and food scene. Moreover, along with many other folks listed in this article, Melis has been promoting craft beer culture to men and women around the world through conversations, travel guides, and her own social media channel. When she's not enjoying great food and drink, Melis is likely powerlifting or training. Give @thegirlwithbeer a follow for stylish photography and a genuine sense of wanderlust.
@thepourtraits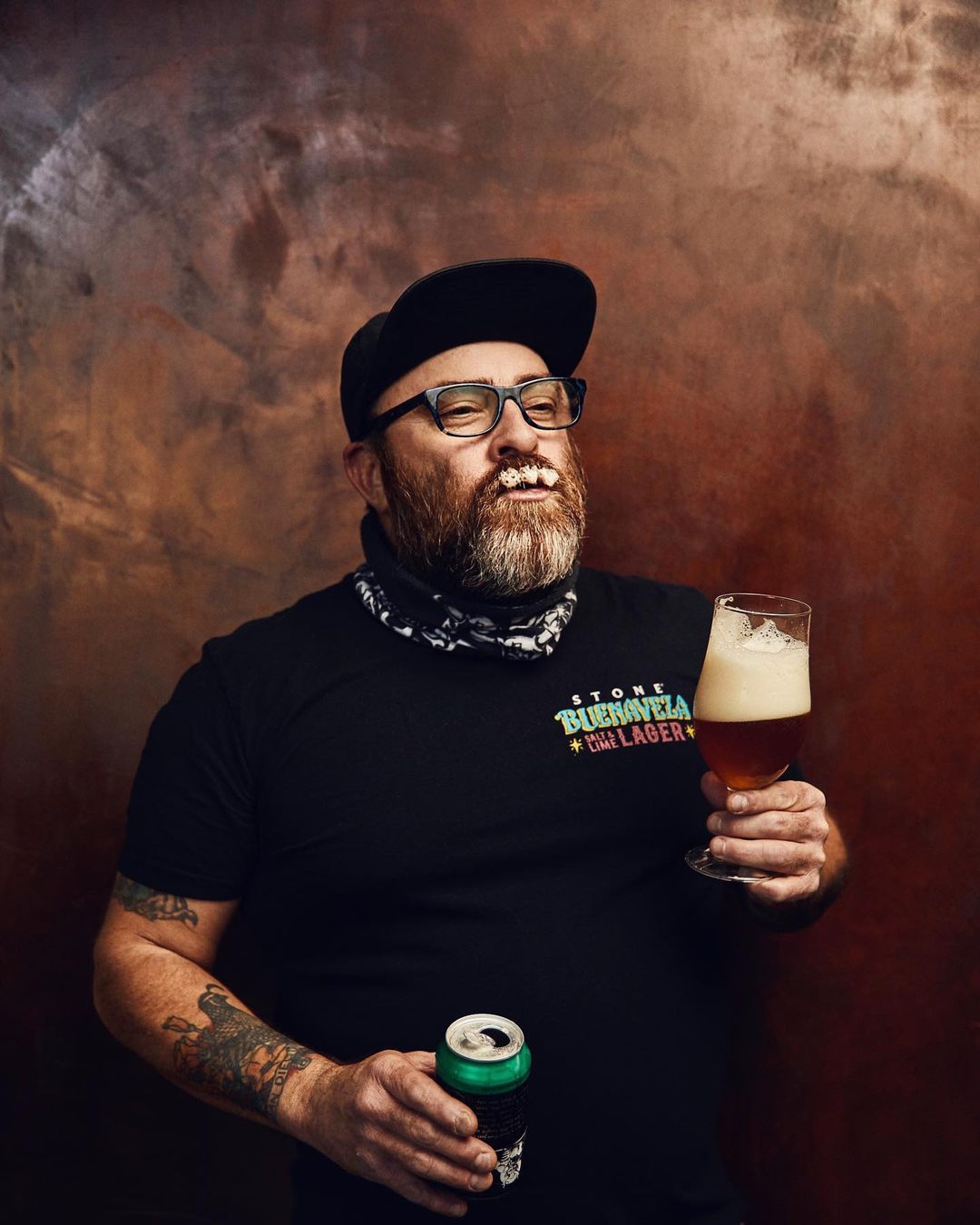 Matt Furman highlights the world's best brewers in a photo project he calls, @pourtraits. His photos are rich, full of life, and show a behind the scenes look into the community that gets delicious beer in our hands: Jason Perkins, Brewmaster of Allagash Brewing Company; Sean Lawson, CEO and Founding Brewer of Lawson's Finest Liquids; and Tony Bellis, Co-Owner of KCBC Beer to name a few!
@thebeermama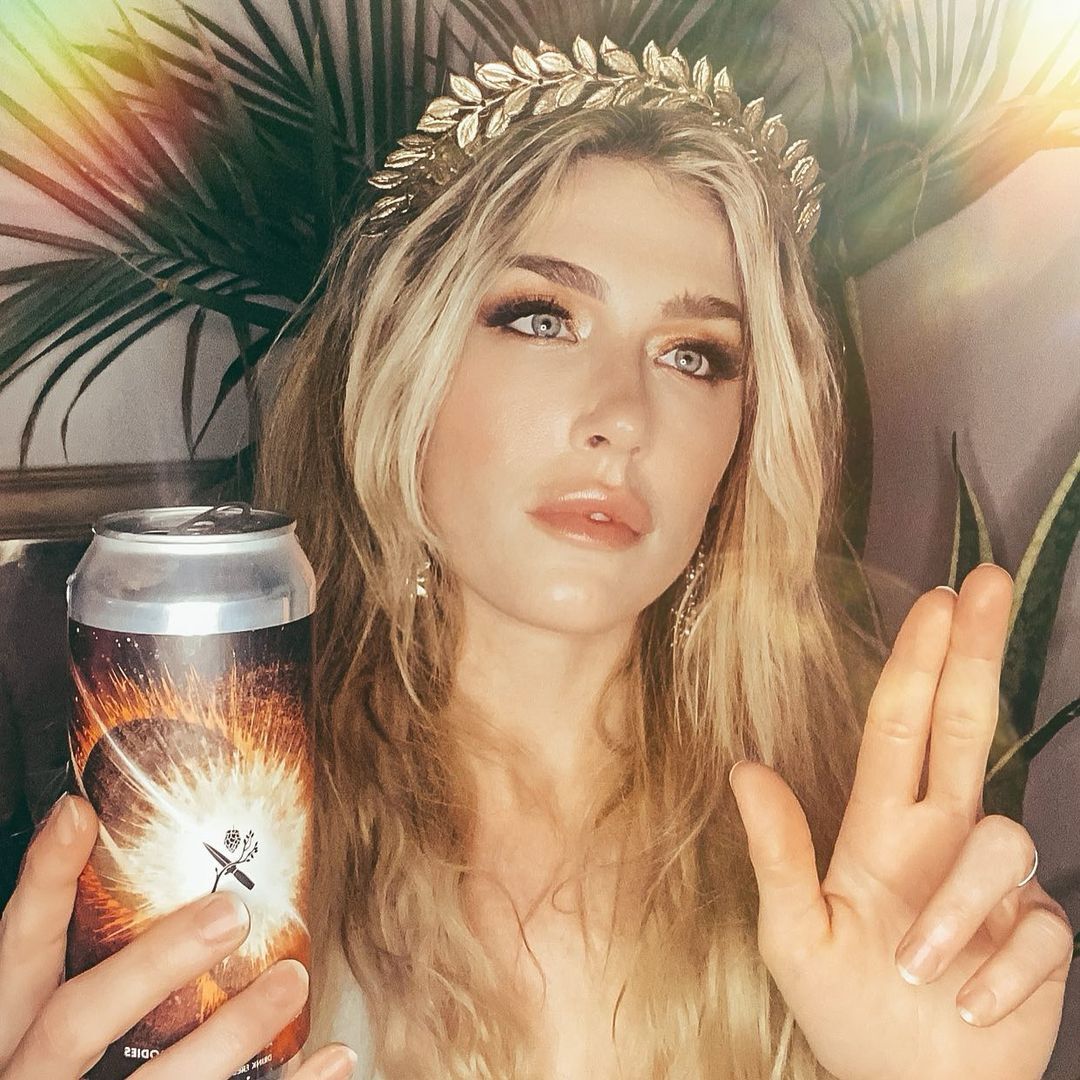 Following @thebeermama is like taking a portal to New England and the Northeast. Ashlee McLaughlin's passion for Portland, ME comes through in her posts, highlighting the best to eat, drink, and ways to support local in this quintessential coastal town. Plus, she takes some next-level photography!
@theyoungcraftenthusiast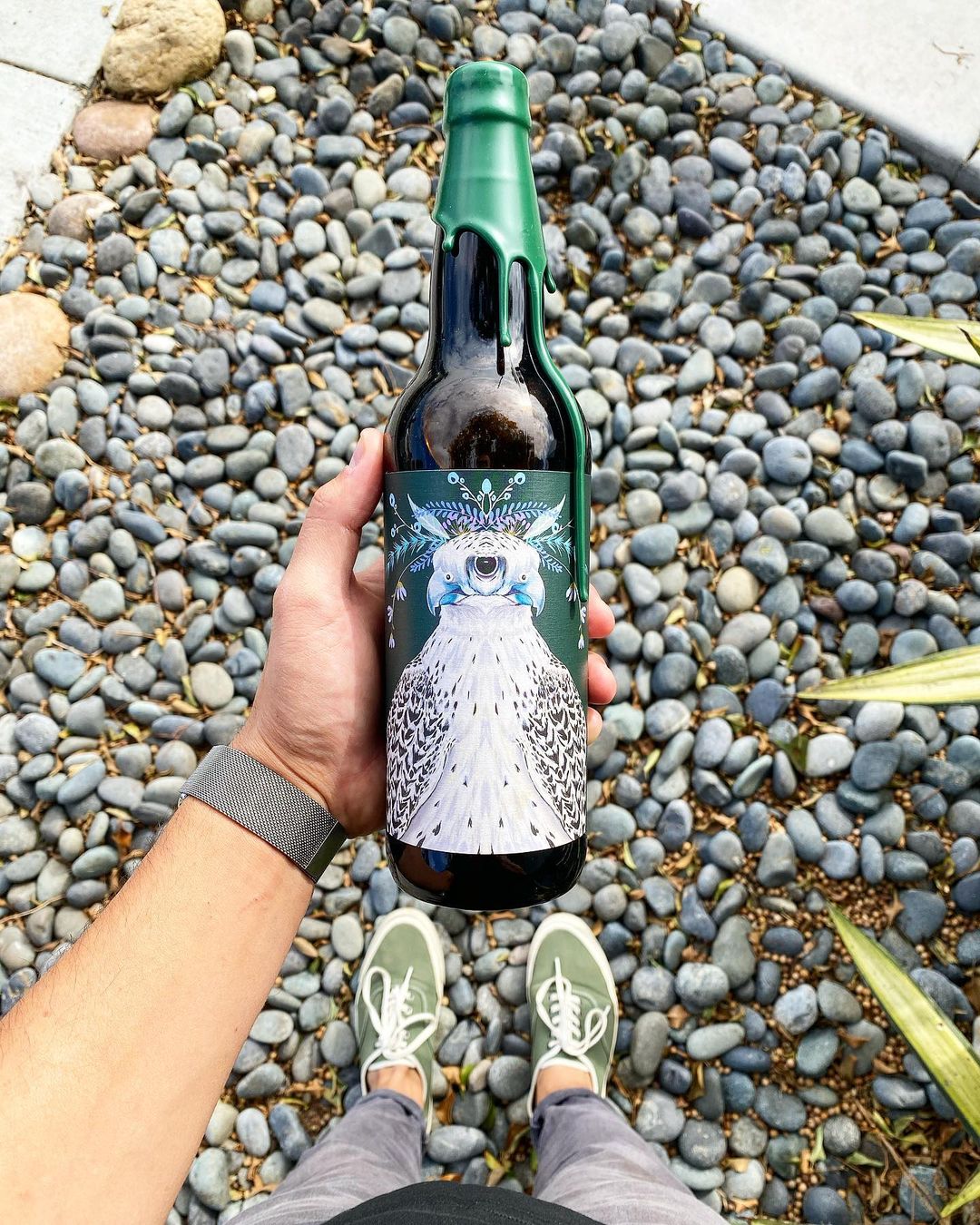 Young, fun, and the definition of cool craft in 2022, Roman Estareja's feed is an absolute treasure trove of the rarest beers in the world. From Brouwerij Fonteinen to Russian River, Mindful Ales to Cantillon, Roman always gets the best of the best. His signature shot features a hand, a bottle, and a dope pair of shoes. Catch him on Instagram or at beer festivals around the country.
Editor's note: @theyoungcraftenthusiast also served as a Hop Culture Ambassador last year.
Follow @theyoungcraftenthusiast
@thiccboisglass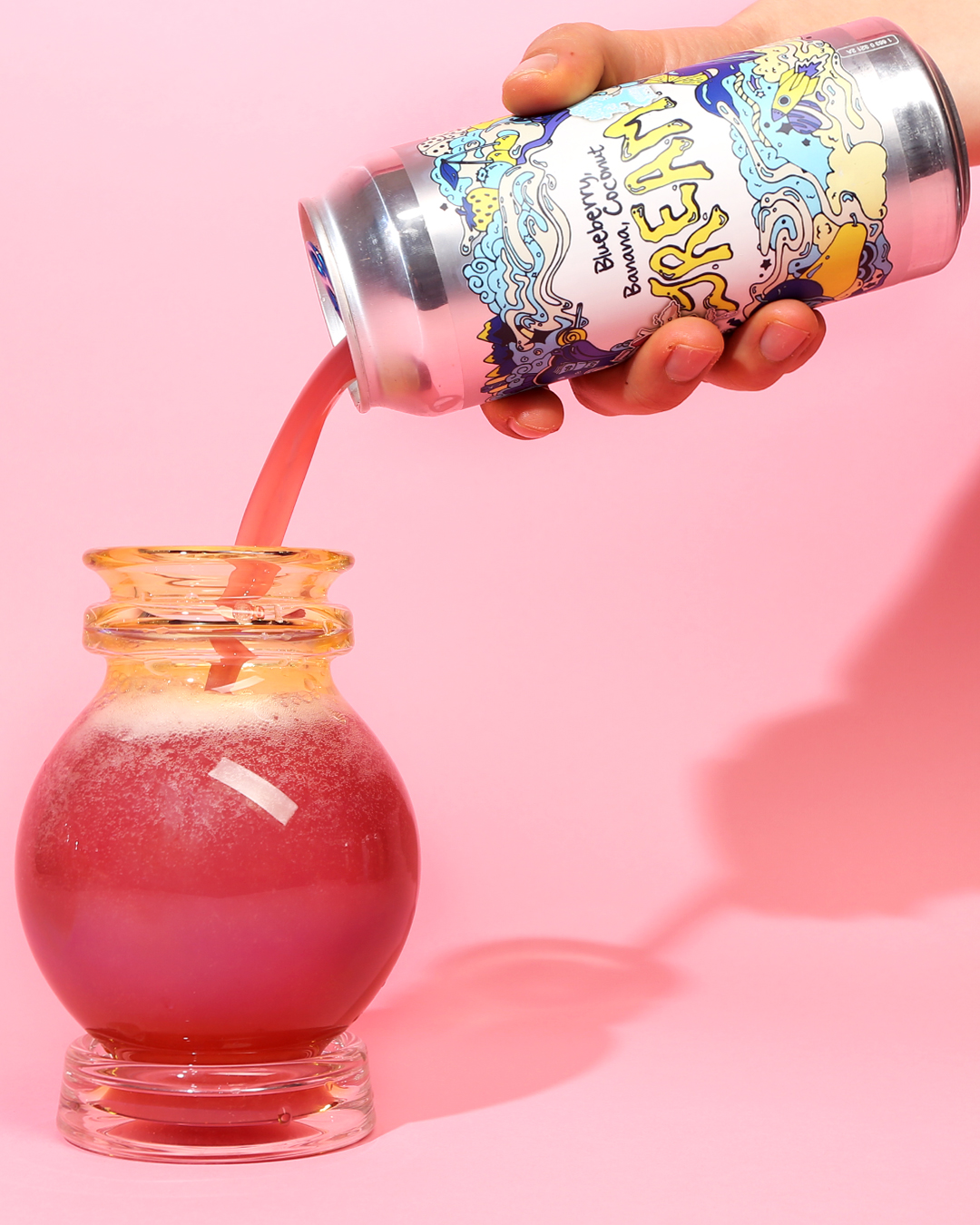 Unlike many glassware producers that find a supplier to get art printed on a pre-made glass, the rad cats behind the @thiccboisglass account work directly with glassblowers to feature one-of-a-kind, hand-blown drinking vessels. The talent on display via the Thiccbois account is absolutely stunning, with varieties of shape and color produced by some of the most talented glass artists in the game.
@tonitwopint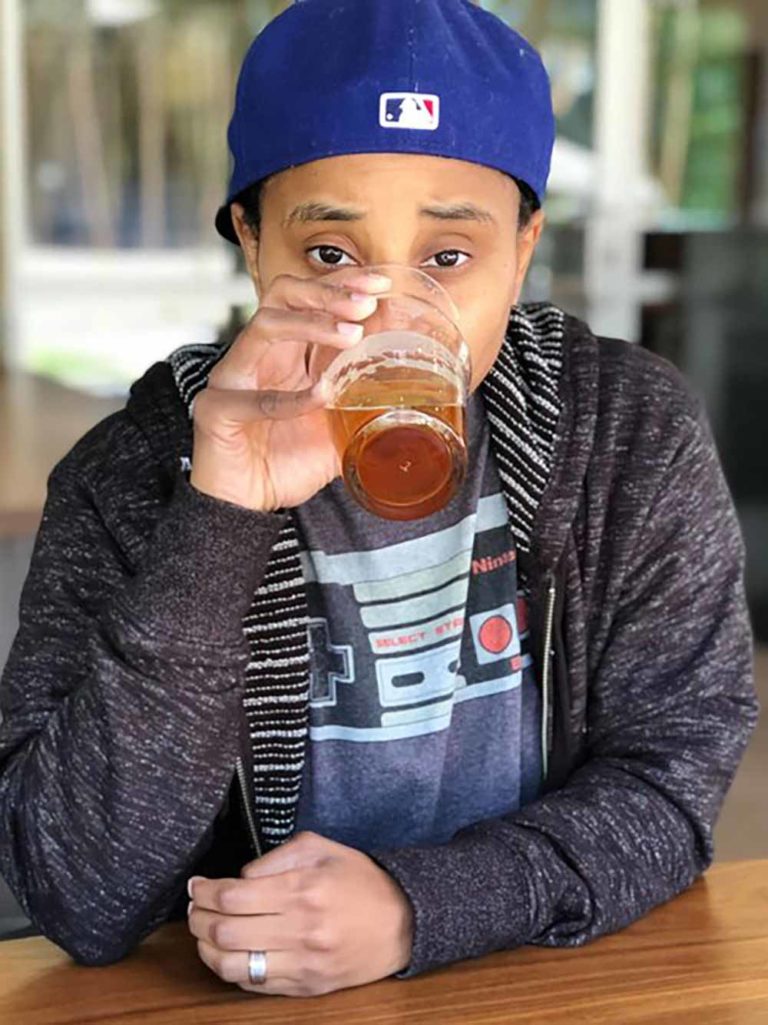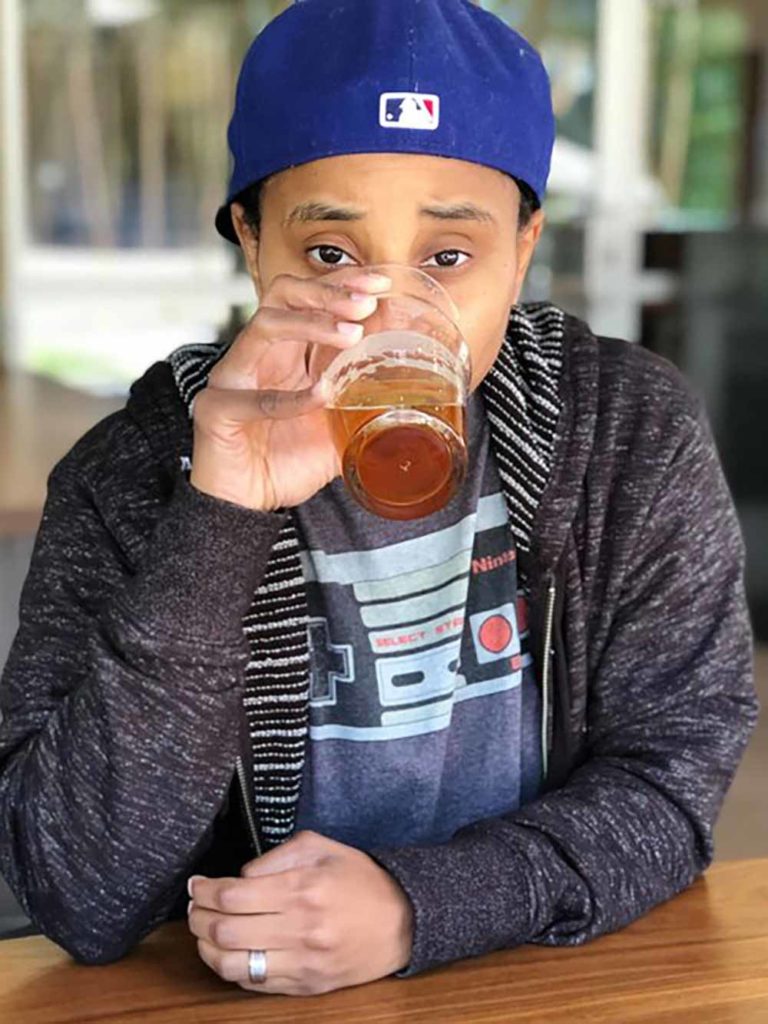 The co-founder of BlaQ & Soul, Toni Boyce (she/they) is blazing a new trail through craft beer.
BlaQ & Soul is a mostly virtual space "centering Black LGBTQ+ folks through food and beverage, community activism, and lived experience-based education".
An engineer by trade, Toni has also worked in the beer industry as everything from a writer to an analytical chemist. They are also a Certified Cicerone and BJCP Judge. Their time in the industry exposed them to an enormous gap for Black, Queer, and Trans representation.
Through pieces Toni's written such as Selective Outrage: Does Inclusion Include Us? and The Time Is Now, Part Two — Why Beer's Culture and Workplace Practices Must Change for Good Beer Hunting, BlaQ & Soul offers blunt critiques of the problems in the industry and solutions on how we can work together to solve them.
Toni shares some of their newest beer finds and thoughts on their Instagram page. Go here for a refreshing perspective on how to create change in our industry.
@uncapeverything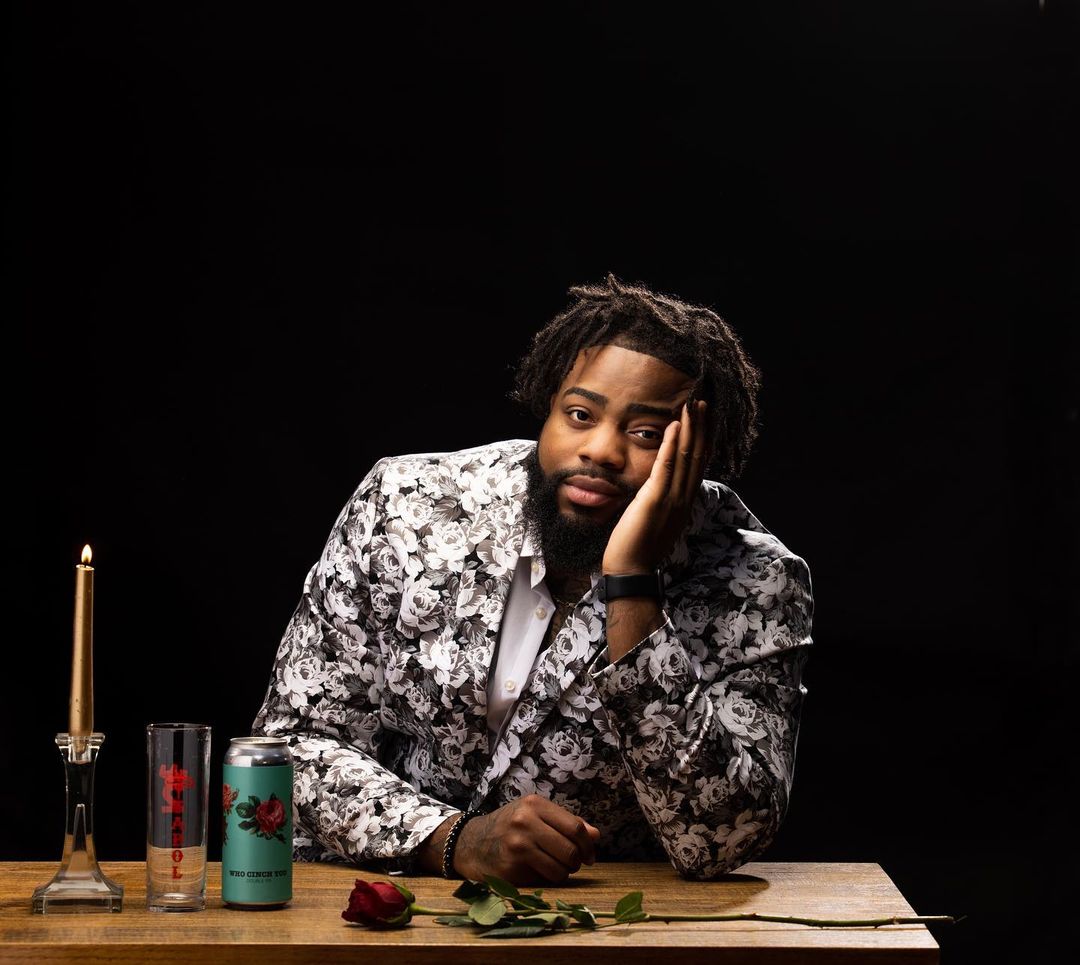 You'll be hard-pressed to find a bigger fan of the Richmond craft beer scene than Eric Jackson. Eric, the face behind @uncapeverything, is a talented photographer highlighting the best branding in craft beer. On @uncapeverything, you'll find high-quality photography and videography of breweries like @vasenbrewing, @dssolvr, @allagashbrewing, and more. Check out Eric's Valentine's Day campaign last year, Beer Boo, for a great entry point to his style of storytelling, demonstrating what you can expect to see on his page: humor and a love of craft beer.
Editor's note: Eric D. Jackson served as Hop Culture and Beer Kulture's editorial intern last year.
@womensbeercollective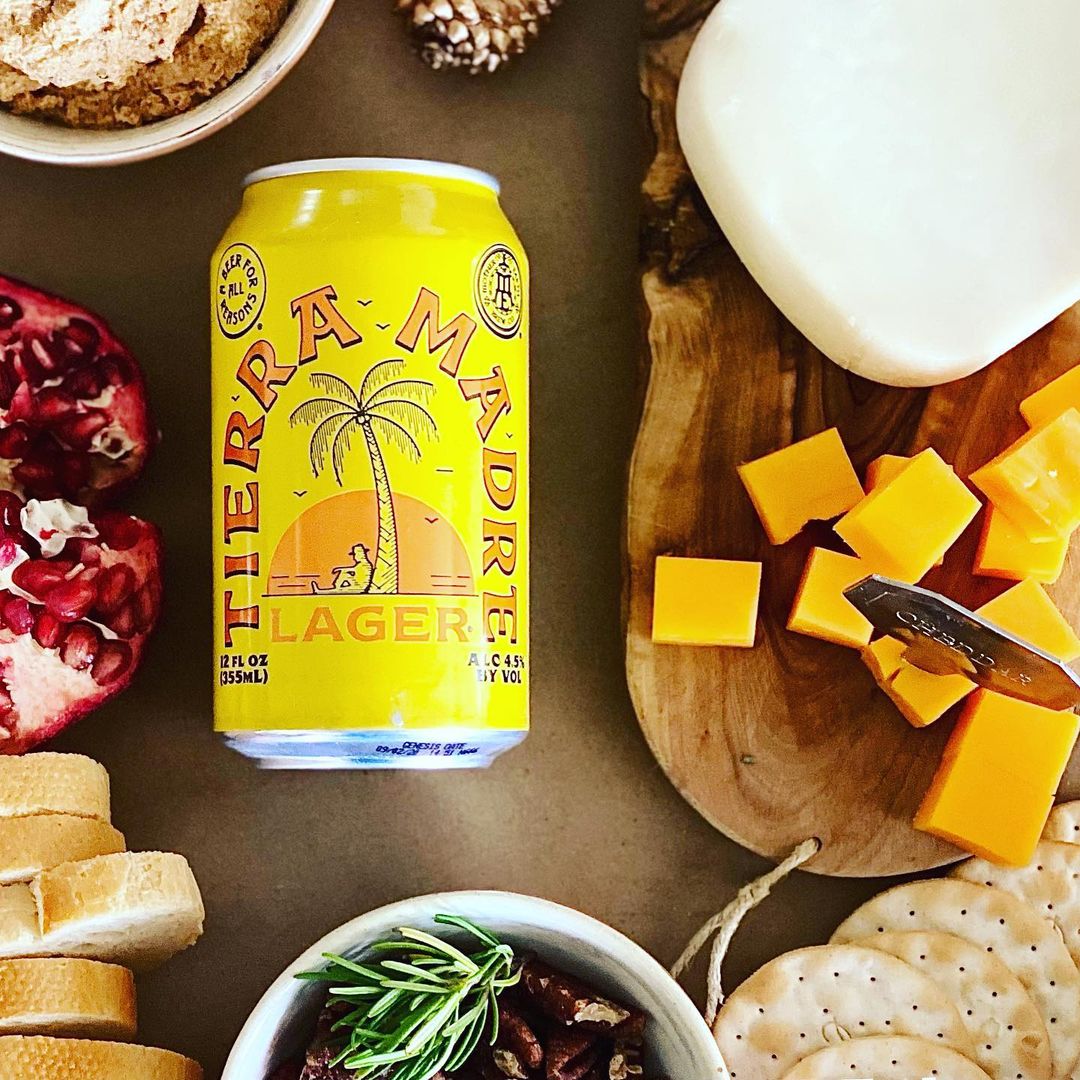 Sure, Kristine, the founder of @womensbeercollective, lives in Southern California. Which is probably why every single photograph so bright, sunny, and cheerful?!
@womensbeercollective produces a line of craft beer merch and helps facilitate a community of female beer lovers in California and beyond. Follow @womensbeercollective for beautiful photos, charming merch, and a blast of California sunshine.
@yankeerunner77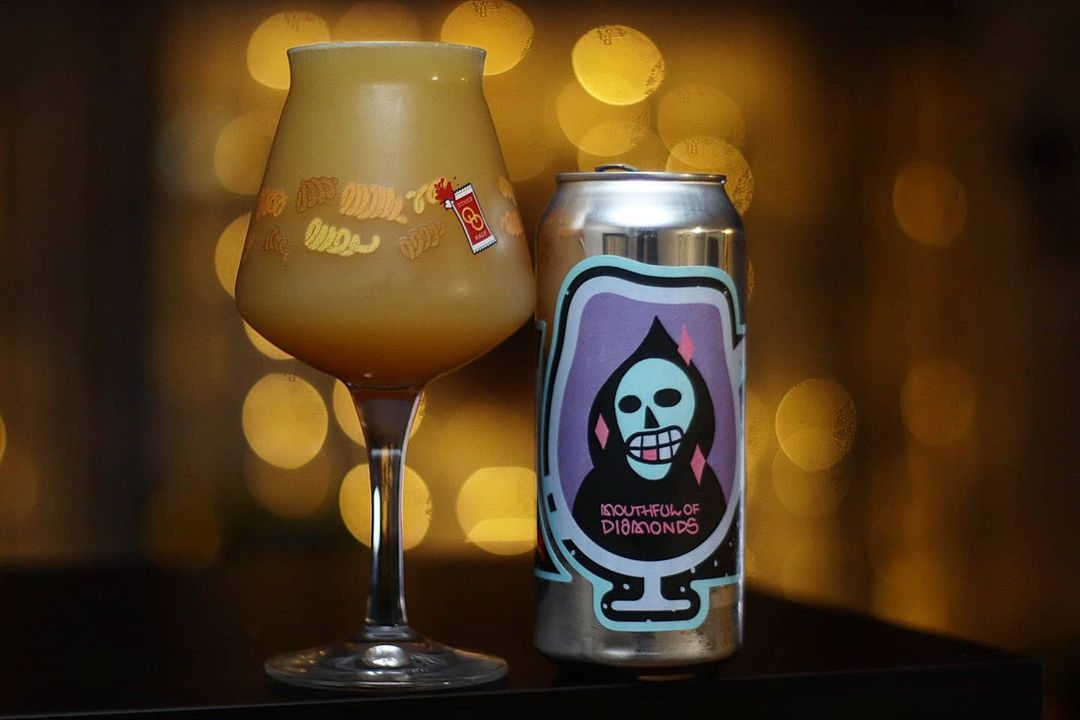 Jose Manchola, aka @yankeerunner77, is a talented photographer. But, more importantly, he established a uniform, recognizable style that's consistent across his feed.
Plus, Jose happens to be one of the kindest people in craft beer. You'll likely find him in taprooms or at beer fests around the New Jersey / New York area. And, he also organizes Melissa's Wing, an annual charity bottle share benefiting cancer research.
Check out his blog for conversations with some of the best New Jersey and New York breweries or just drool over his tekus overflowing with hazy IPAs on Instagram.
Liked this article? Sign up for our newsletter to get the best craft beer writing on the web delivered straight to your inbox.