Photography by J. Travis Smith
Ed. Note: Independent beer relishes in the advantages of being tied to a place, but also suffers the disadvantages; a list of the "best" craft beer doesn't do much good for someone from Louisiana, Oklahoma, or Mississippi, where craft brewers per capita is the lowest in the country. For this reason, and for those readers, we've included a few beers in this list that aren't considered craft brewers by the BA's definition. We've noted any examples that aren't craft, and urge you to, when possible, support your local brewery.
It's that time of year!
Pumpkin beers are the much-maligned, begrudgingly-brewed products of autumn. Saying you like a pumpkin beer is one of the more controversial statements in beer. If you look through Untapped and Beer Advocate, even many of the higher rated pumpkin beers are described as "not that bad" or qualified as "good for the style."
There are plenty of pumpkin beers that are really just pumpkin-flavored alcoholic beverages. Throw some pumpkin puree, cinnamon, nutmeg, and clove into a beer and you're done. The result is a cloyingly sweet glass of something that more closely resembles a pumpkin spice latte — a far cry from the original pumpkin beers brewed hundreds of years ago.
But some brewers are using real ingredients and trying something different with the style. Barrel-aged pumpkin beers. Sour pumpkin beers. Sweet potato and squash pumpkin beers!
The category is diverse and divisive, so instead of picking the "best" pumpkin beer, I rounded up a solid — and weird — list to get you started on everyone's (least) favorite seasonal beer!
---
East
Allagash Ghoulschip
ABV: 8.3%
Even Allagash got in on the pumpkin game. But, because they're Allagash, this is a special one. Although the beer isn't spontaneously fermented, it spends Halloween night in the coolship, gathering the Maine microflora. You can only get this slightly tart, malty beer at the brewery. I recommend making the trip.
Two Roads Roadsmary's Baby
ABV: 6.8%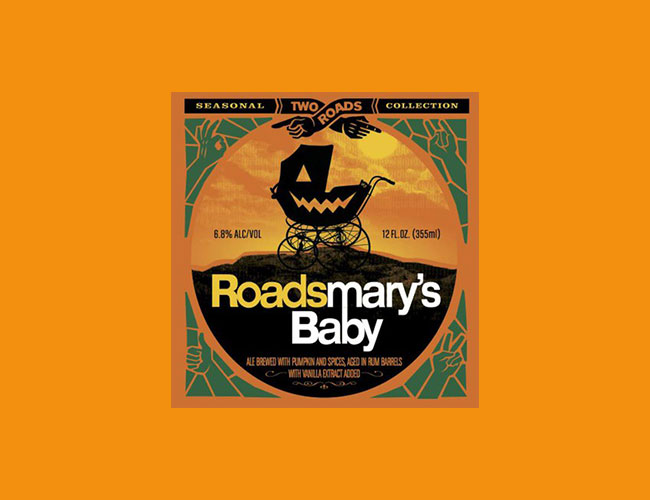 Any good pumpkin beer needs a great pun. Two Roads nailed it. The base pumpkin beer is aged in rum barrels, imparting a little extra sweetness to the final product.
Kane Fall Saints
ABV: 9.2%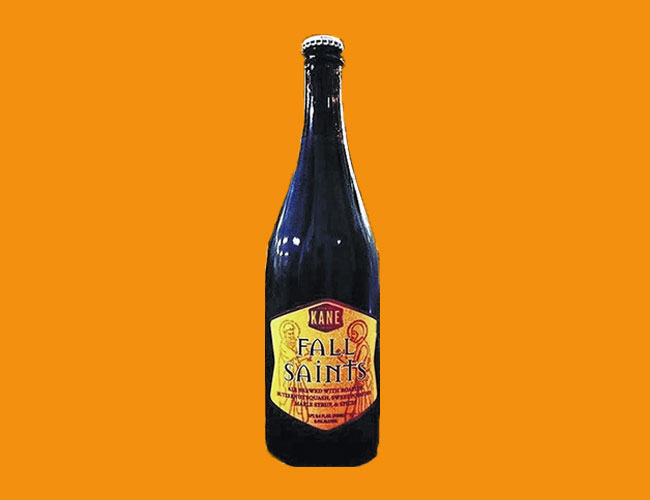 Fall Saints starts with more than 200 pounds of roasted butternut squash and sweet potatoes. Mix in some maple syrup, vanilla beans, and pumpkin pie spices and you get a flavorful imperial butternut squash ale.
Brooklyn Brewery Post Road Pumpkin Ale
ABV: 5%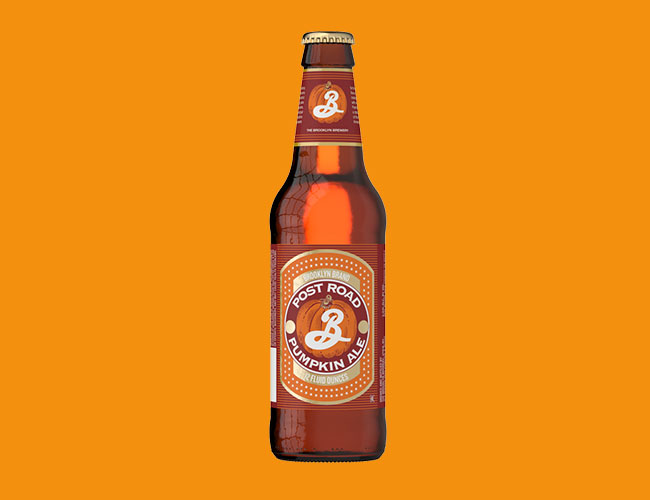 Brooklyn didn't reinvent the wheel with this one. It's a pumpkin beer brewed with pumpkins and nutmeg. It's a solid example of the style and, according to Brooklyn Brewery, pairs well with turkey, dad rock, and jacket weather.
Carton Pumpkin Cream Ale
ABV: 9%
Tired of beers that just taste like nutmeg, clove, and cinnamon? Carton's Pumpkin Cream Ale is spiced with orange oil, pink peppercorns, and candied ginger. The final product leans peppery and herbal, a unique take on the pumpkin beer.
Sam Adams 20 Pounds of Pumpkin
ABV: 5.7%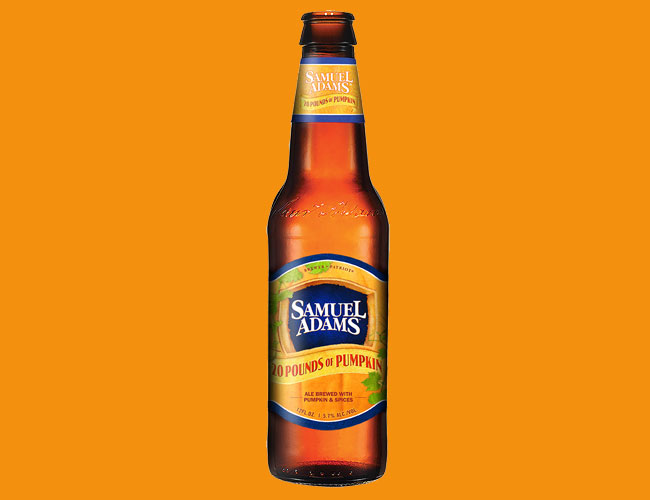 The process is in the title; Sam Adams uses 20 lbs. of pumpkin per barrel in this brew. Plus, cinnamon, nutmeg, clove, and allspice for that classic spices-that-are-in-pumpkin-pie flavor.
Cambridge Brewing Co. The Great Pumpkin Ale
ABV: 5.4%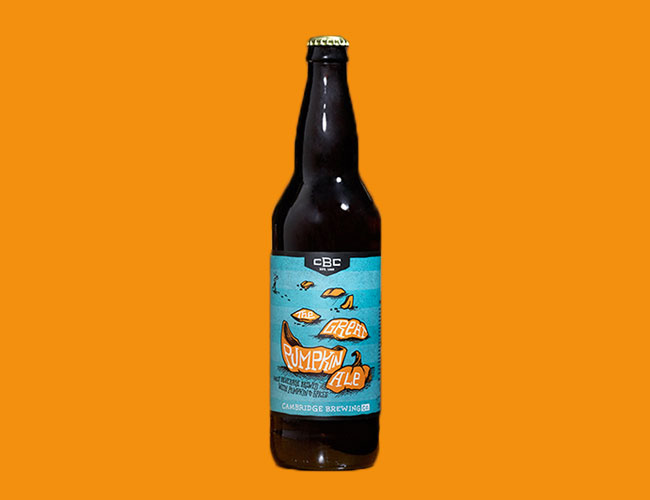 Cambridge Brewing Co. uses pumpkins from local farms, Lazy Acres Farm in Hadley, The Farm School in Athol, and Wilson Farms in Lexington, in their beer plus some pumpkin pie spices for a malty, smooth, not-too-spicy beer.
Dogfish Head Punkin
ABV: 7%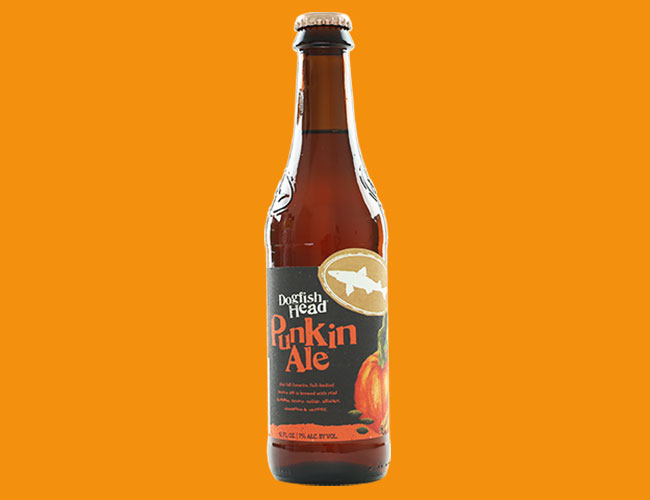 Named for a local pumpkin fest, Punkin Chunkin, Dogfish Head's pumpkin beer is a slightly sweet, malty take brewed with pumpkin, spices, and brown sugar.
---
South
Cigar City Good Gourd
ABV: 8.5%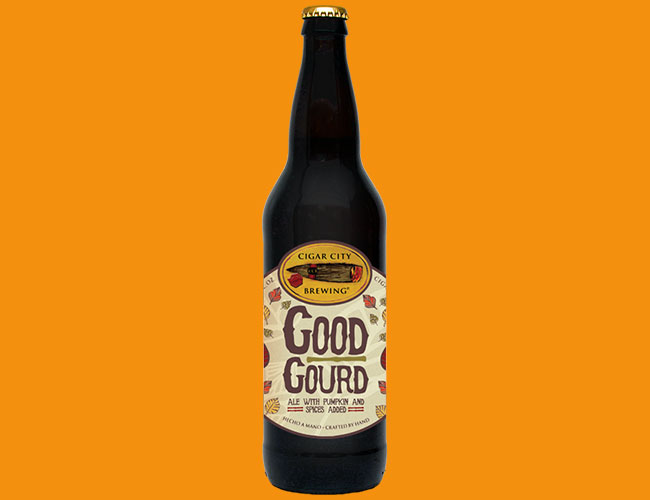 Tampa, FL's Cigar City brews up a pumpkin beer that celebrates the spookiest day of the year. Good Gourd is spiced with cinnamon, Jamaican allspice, Zanzibar cloves, nutmeg, and vanilla. If you need an extra pumpkin kick, seek out Good Gourd Almighty, a hard to find barrel aged version of the beer.
Hardywood Farmhouse Pumpkin
ABV: 8.5%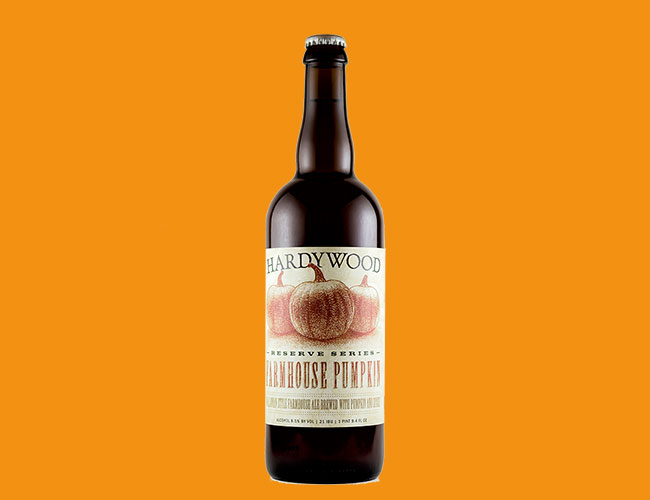 Hardywood's take on the pumpkin beer brings gourds to Wallonia. This pumpkin beer is fermented with Saison yeast and features Virginia pumpkins, cinnamon, nutmeg, clove, and allspice plus freshly sliced ginger root.
Saint Arnold Pumpkinator
ABV: 11%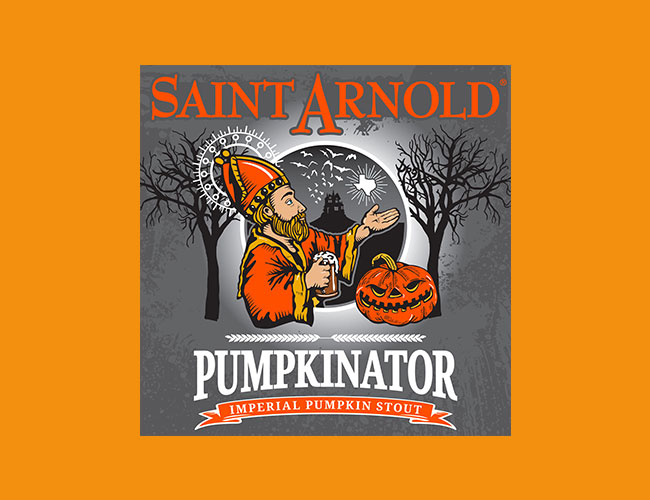 Pumpkinator is a big, flavorful imperial pumpkin beer. It's loaded with pumpkin pie spices and actual pumpkins. Saint Arnolds drops a batch in the middle of October so swing by the brewery to get it on draft or in 22 oz. bottles.
Hi-Wire Sour Pumpkin Ale
ABV: 8.6%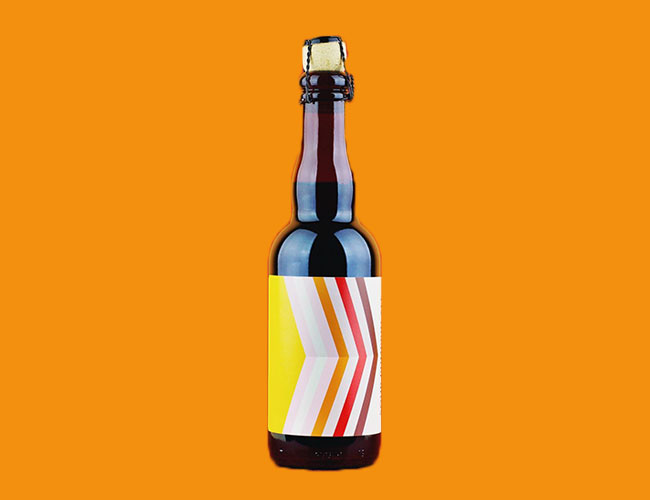 Hi-Wire brings a new, tart take on the pumpkin beer. The North Carolina brewery sources all of its ingredients for this beer from a single farm and ages it for 10 months.
Evolution Jacques Au Lantern
ABV: 6.3%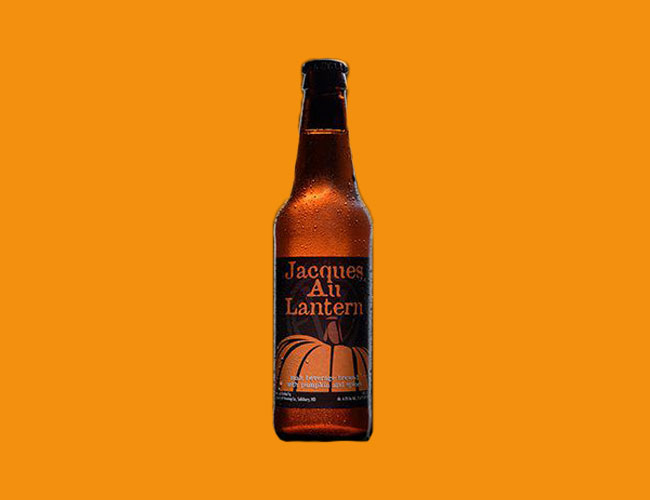 Evolution's pumpkin beer takes a twist with Belgian yeast. The result is a pumpkin ale that is a little more complex than typical examples of the style.
Alltech Kentucky Pumpkin Barrel Ale
ABV: 10%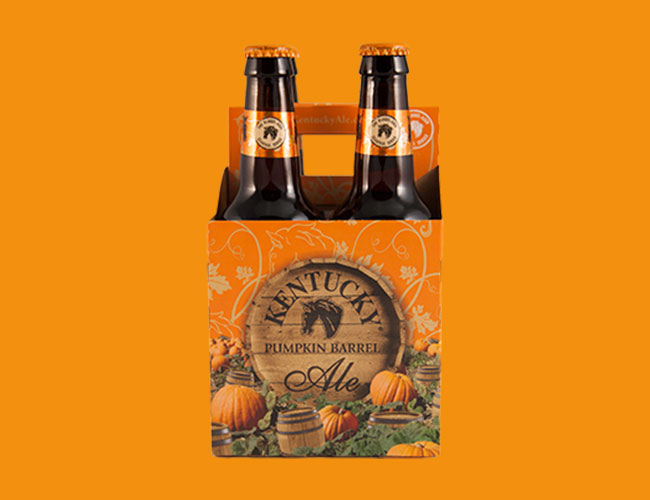 Alltech's barrel-aged pumpkin beer is a big, flavorful, sweet version of the style. The bourbon barrels impart notes of vanilla and accentuate the pumpkin pie spices.
Jester King Brewery Autumnal Dichotomous
ABV: 6.3%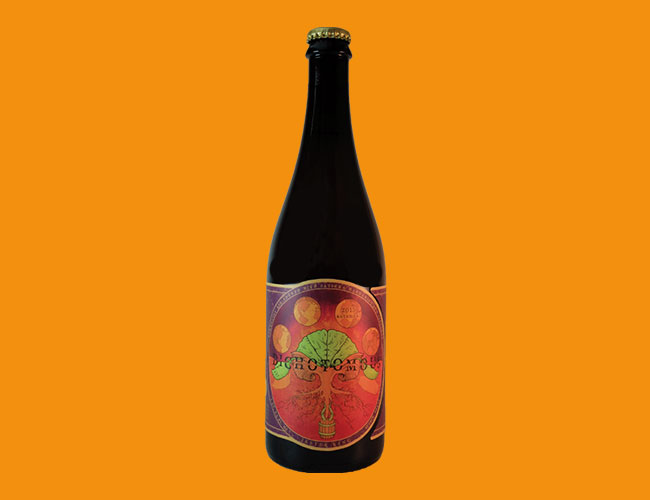 Jester King doesn't do normal. So, of course their pumpkin beer is unique. This year's version of Autumnal Dichotomous (which was actually brewed last November) was brewed with pumpkins, fig leaves, wood sorrel, and horehound. Then, the beer was fermented with a house mixed culture. Autumnal Dichotomous was released on September 1 so seek out bottles wherever you can.
---
Midwest
Boulevard Funkier Pumpkin
ABV: 8.5%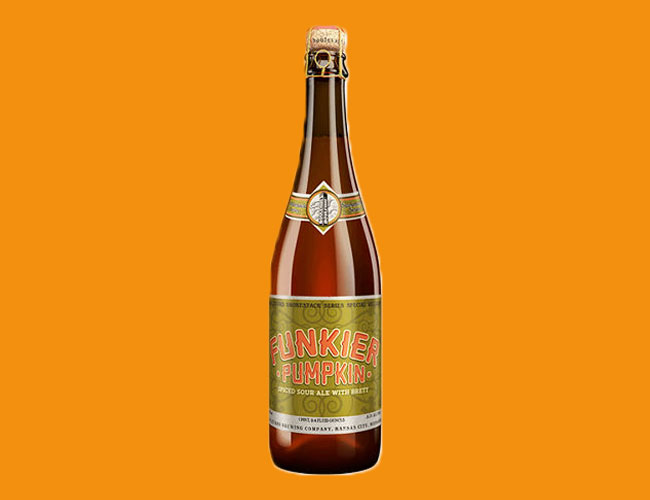 Boulevard took their standard pumpkin beer and fermented it with their house wild yeast strain. Funkier Pumpkin balances the pumpkin pie spices with earthy Farmhouse zest for a unique pumpkin style. Note: Greater than 25 percent ownership by Duvel Moortgat NV.
Jolly Pumpkin La Parcela
ABV: 5.9%
Originally, the brewery with pumpkin in its name didn't brew a pumpkin beer. "Well, now we do. Just this one." La Parcela features pumpkin, pumpkin pie spices, and cacao nibs for a rich chocolate, pumpkin flavor.
Lakefront Imperial Pumpkin
ABV: 13.4%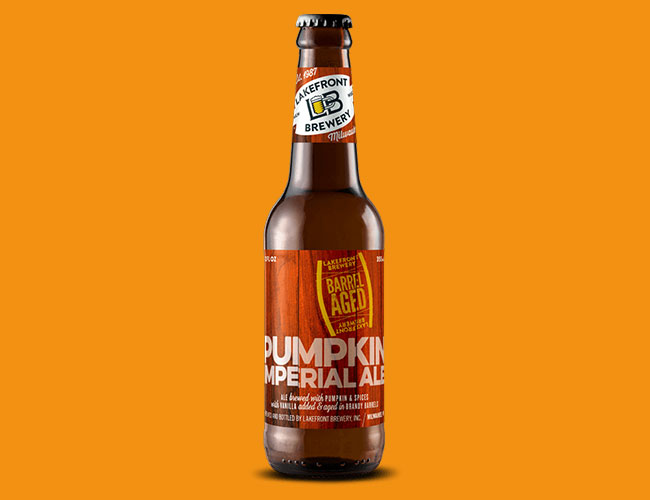 Lakefront's brandy barrel-aged pumpkin beer is boozy and sweet with notes of vanilla and strong spice flavors.
Schlafly Pumpkin Ale
ABV: 8%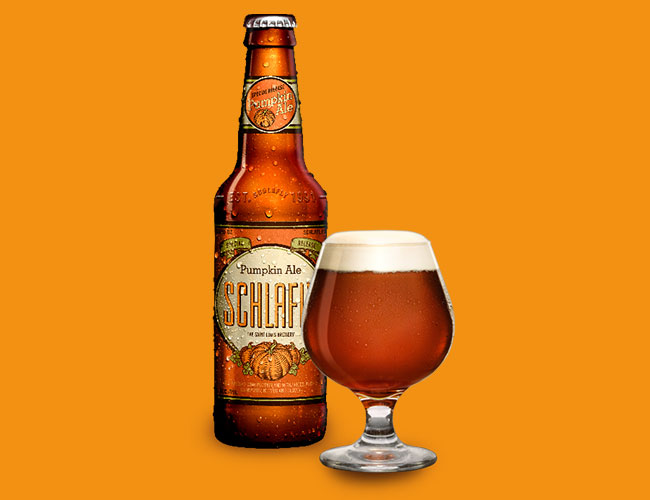 Schlafly's pumpkin beer is a great example of the style. It's sweet though not overpowering, and tastes enough like a pumpkin pie to leave most drinkers satisfied.
Fat Head's Spooky Tooth Imperial Pumpkin
ABV: 9%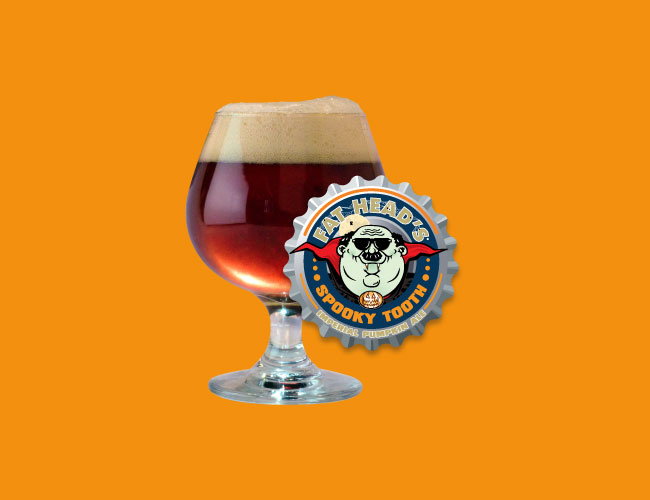 Things are getting spooky at Fat Head's. Spooky Tooth Imperial Pumpkin Ale offers a creamy texture and a blend of sweet and savory spices.
New Holland Ichabod
ABV: 4.5%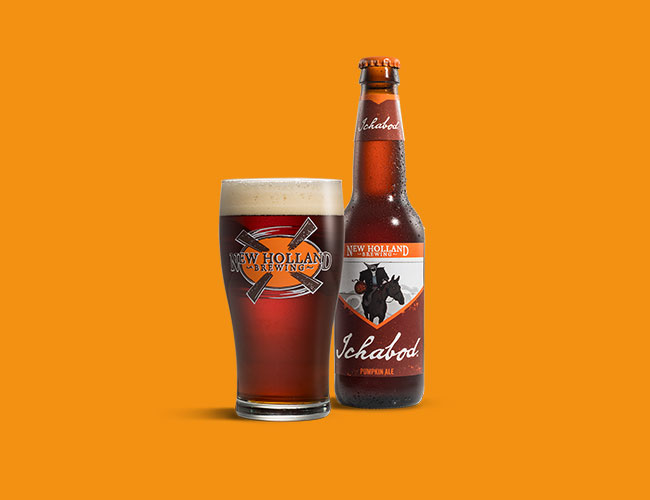 Named for a classic American ghost story, New Holland's Ichabod is a classic take on the pumpkin beer style. There aren't a lot of surprises here: pumpkin, cinnamon, and nutmeg. Pair with something sweet.
Indeed Brewing Sweet Yamma Jamma
ABV: 5%
Sweet Yamma Jamma substitutes sweet potatoes for pumpkin but still retains those pumpkin pie notes. Pick up a six-pack if you're in Minneapolis.
---
West
Rogue Pumpkin Patch
ABV: 6.1%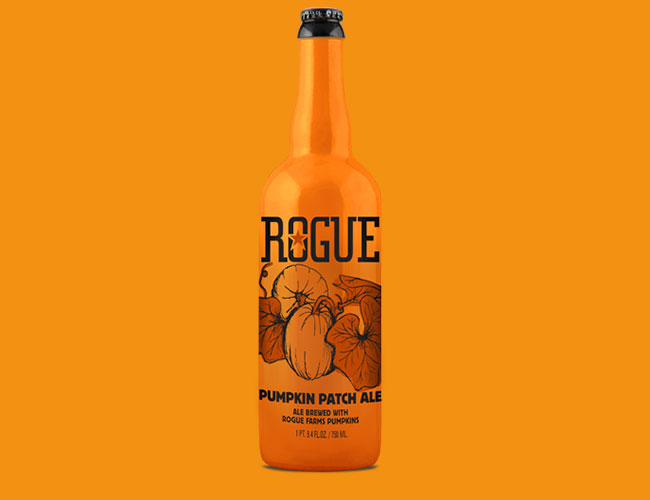 Rogue uses pumpkins from their farms in Oregon for their fall seasonal release. Plenty of spices like cardamom, cinnamon, ginger, and more give the beer a pumpkin pie flavor without being overly sweet.
Elysian Great Pumpkin
ABV: 8.4%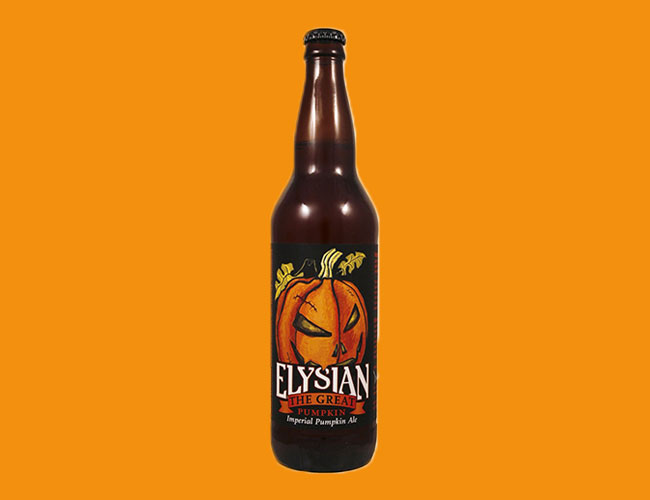 Elysian might be the kings of pumpkin beers. They offer three distinct takes on the style. Great Pumpkin is the more traditional one with pumpkin meat, seeds, and spices used in the brew. Note: Greater than 25 percent ownership by Anheuser-Busch InBev.
Elysian Dark O' the Moon
ABV: 7.5%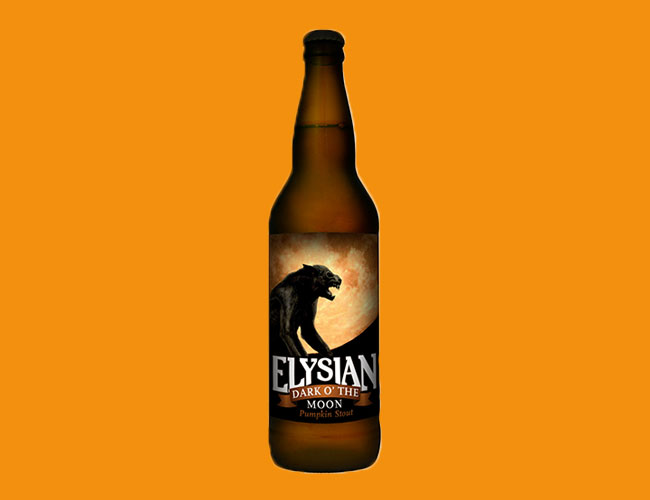 This pumpkin stout from Elysian is a maltier version of a pumpkin beer with notes of chocolate in coffee. Note: Greater than 25 percent ownership by Anheuser-Busch InBev.
Elysian Punkuccino
ABV: 6%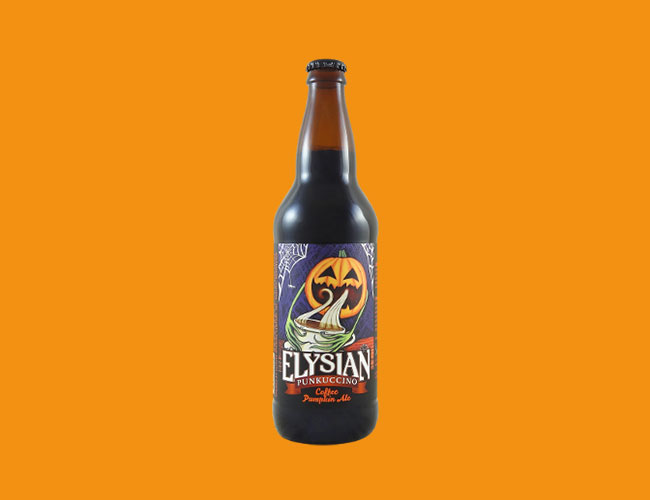 Punkuccino is a dark Coffee Pumpkin Ale brewed with–you guessed it–pumpkins and Stumptown coffee toddy. Note: Greater than 25 percent ownership by Anheuser-Busch InBev.
Almanac Pumpkin Pie de Brettaville
ABV: 7%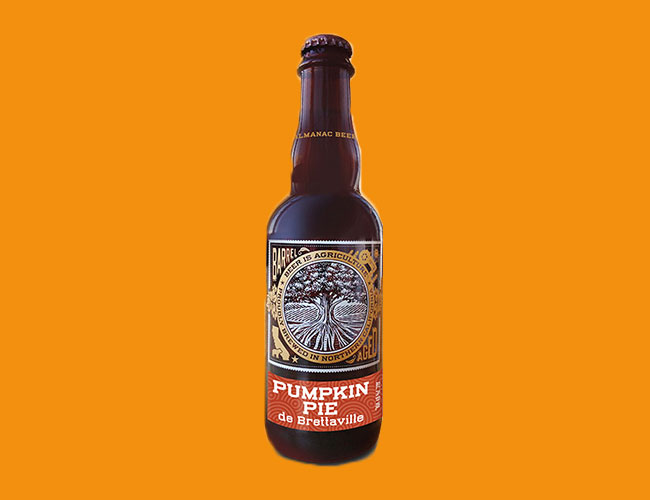 Almanac's fall release leans tart. Pumpkins and spices are added to a Brett farmhouse beer and then aged in wine barrels. Pumpkin Pie de Brettaville is a complex, funky example of what pumpkin beers can do.
Oakshire Big Black Jack Chocolate Pumpkin Porter
ABV: 7.8%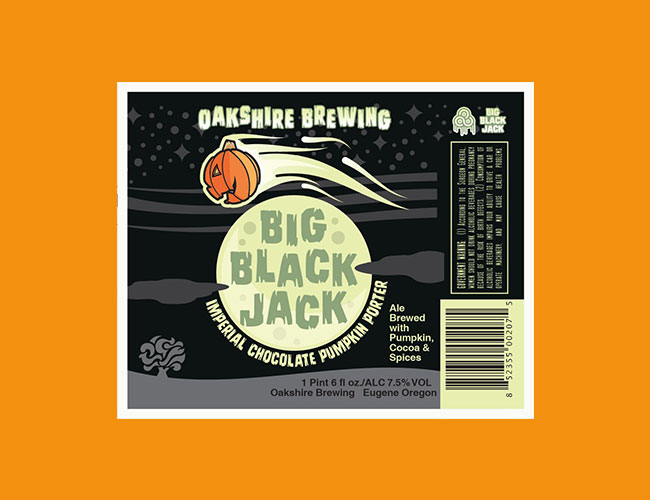 Big Black Jack is a rich, malty pumpkin beer. Oakshire adds pumpkin, cocoa nibs, pumpkin seeds, spices, and chocolate to an Imperial Porter to get a flavorful brew.
New Belgium Voodoo Ranger Atomic Pumpkin
ABV: 6.4%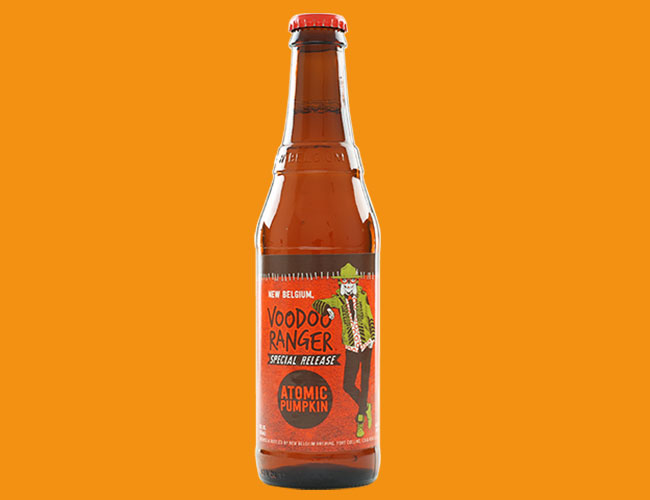 New Belgium was tired of typical autumnal beers and decided to throw some habanero peppers into a pumpkin beer. The result is a hot, spicy, interesting twist on fall classic.