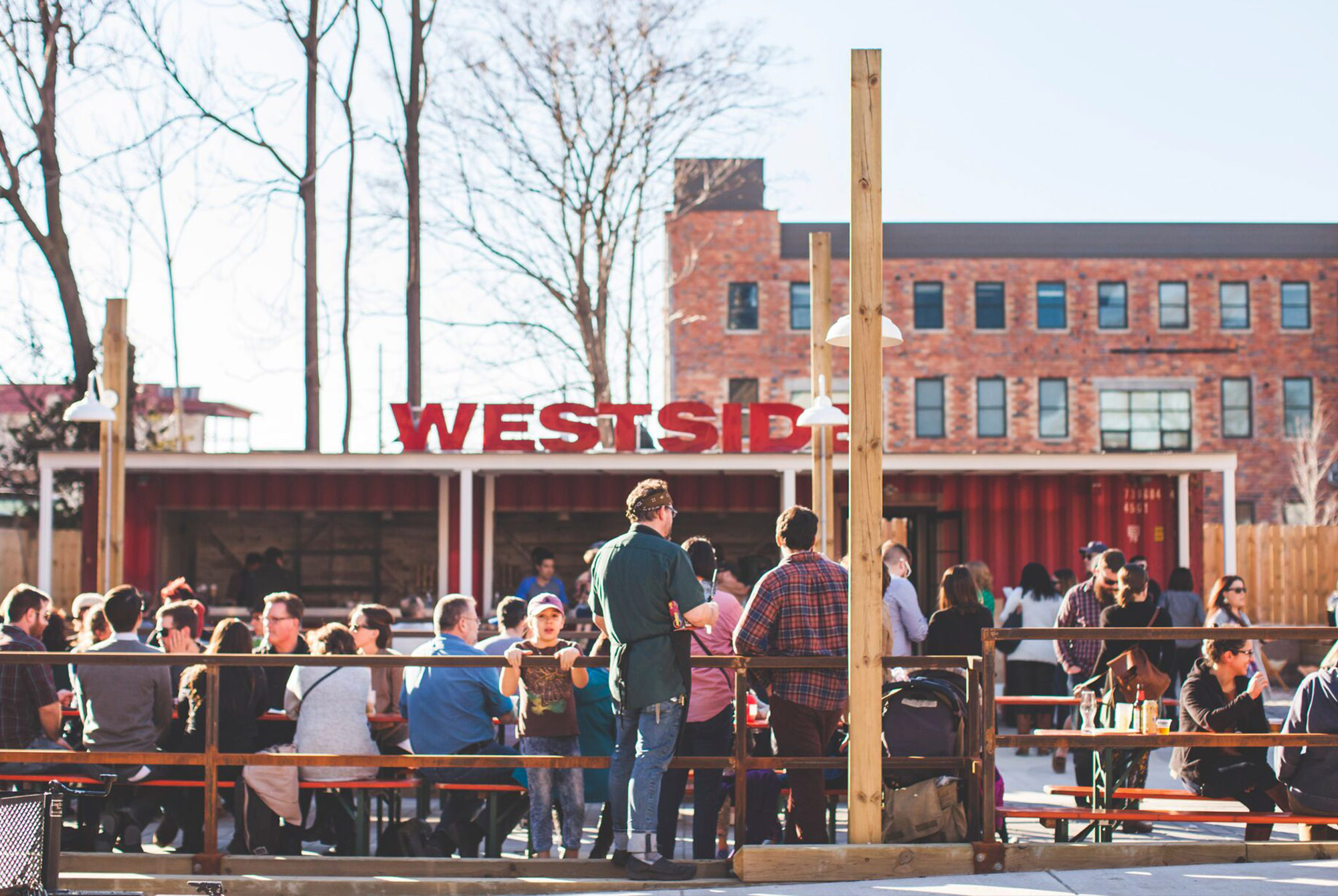 There's a reason Grand Rapids, Michigan has been named Beer City, USA. In 2017, the city in Western Michigan was the winner of USA Today reader's poll and since then Grand Rapidians tout the beer scene like no other.
The city has plenty to be proud of when it comes to brewing and the midsize midwestern metro area is evolving at a steady clip, albeit behind some of the larger, more well-renowned beer cities like Denver, San Diego, and Portland.
Any Grand Rapids beercation calls for a stop at Founders Brewing, but a quick trip likely will remain in the city proper. Longer trips certainly necessitate visits to Perrin Brewing (part of Canarchy Craft Brewery Collective), 2017 GABF Small Brewpub and Brewmaster of the Year Rockford Brewing Company, Cedar Springs Brewing Co., as well as trips to the small Lake Michigan coastal cities Holland or Muskegon.
But, if you're just in town for a weekend, here's the ultimate craft beer guide to Michigan's second-largest city.
Friday
Madcap Coffee
98 Monroe Center Street NW | (888) 866-9091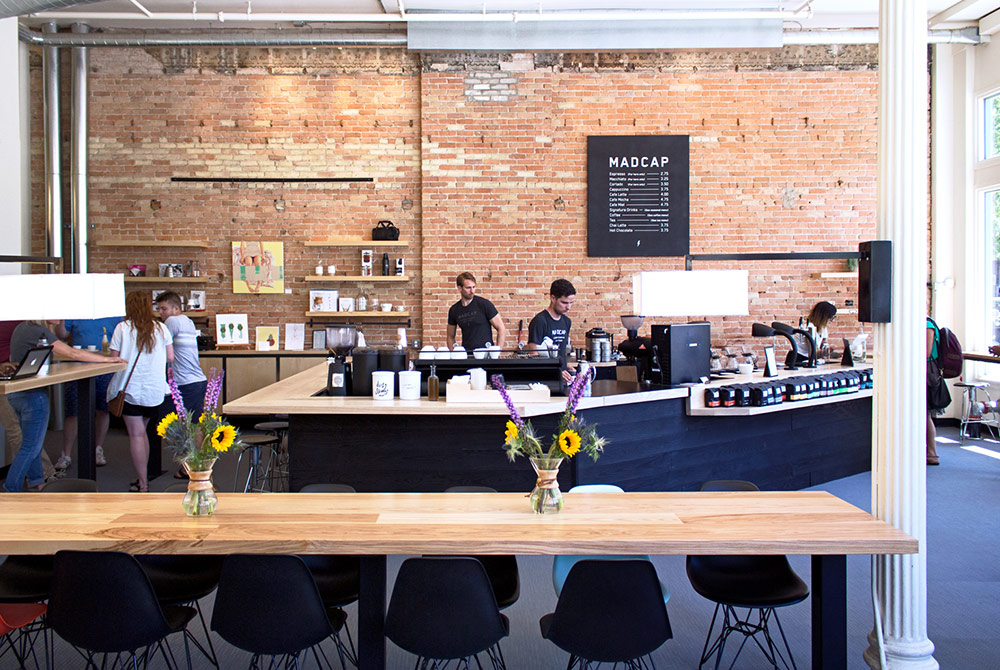 10 am — Renowned coffee. While Grand Rapids has made its mark in beer, it's also got a stellar coffee scene, led by Madcap Coffee. The roaster is well known throughout the coffee world and has multiple locations dotting the city. Its flagship café is virtually at the true heart of downtown, while another calls the Downtown Market home, and its newest location out in the near-neighborhoods houses the roasting operation and makes killer waffles. Not obvious to outsiders, the chic interiors are a who's who of Grand Rapids. So grab a coffee and take in the people watching.
City Built Brewing
820 Monroe Avenue NW, Suite 155 | (616) 805-5755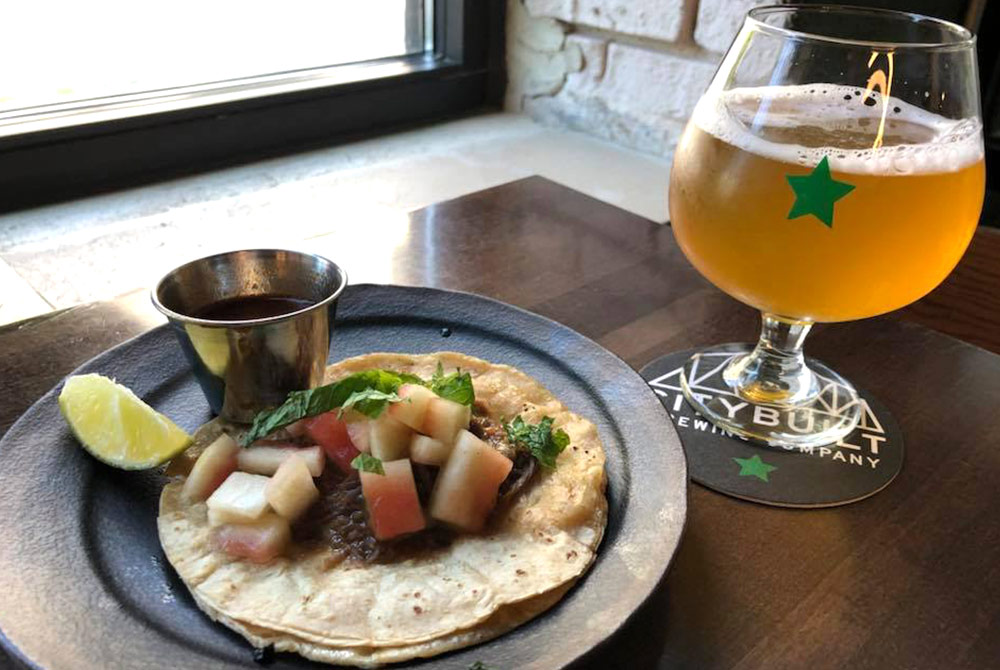 11 am — Puerto Rican flair. Much of downtown Grand Rapids is very walkable and the near neighborhoods aren't more than a 10-minute drive away. The North Monroe District is home to City Built Brewing. The food is Puerto Rican inspired, if an early lunch is calling, and the beers are inventive takes on classic styles. Enjoy a Helles Lager, sipped on within view of the Grand River, which runs through town.
Two Scotts Barbecue
536 Leonard Street NW | (616) 608-6756
12:30 pm — Three's a crowd. Hop over the river just to the northwest of City Built to Two Scotts Barbecue. The small barbecue joint was started by two friends named Scott. Michigan isn't really known for its smoked meats, but this place is about as far from a let down as you can get, plus it puts travelers near a Murderer's Row of beverage options.
Mitten Brewing Co.
527 Leonard Street NW | (616) 608-5612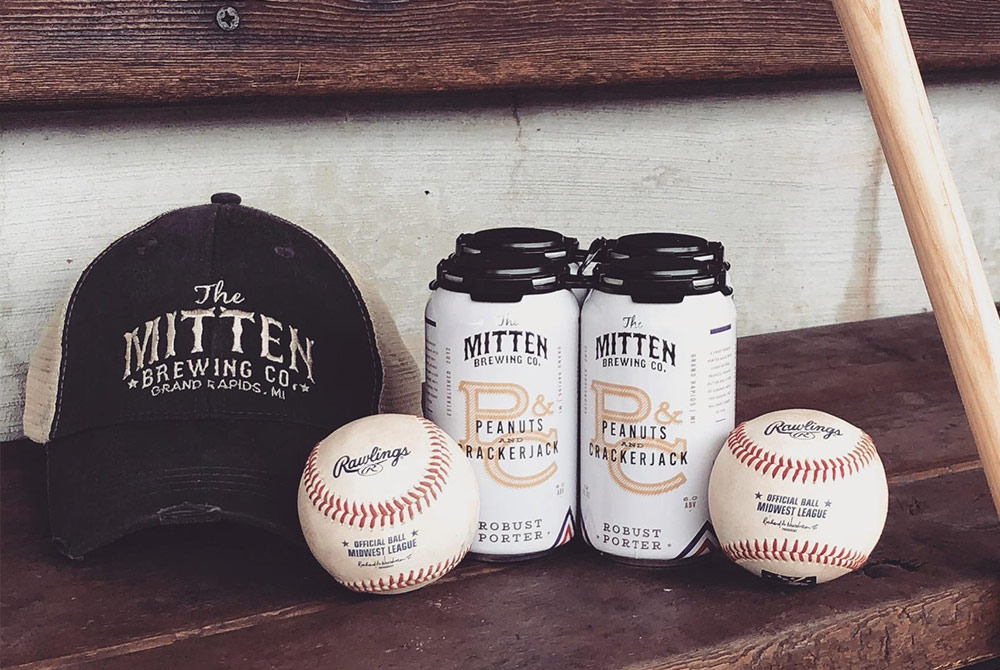 1:30 pm — Baseball, pizza and beer. Across the street from Two Scotts is an old, supposedly haunted firehouse. Built in 1890, the historic building is now home to the Mitten Brewing Co., which started the Leonard Street craft trend. With a two-story taproom that sports a baseball and firehouse theme, the brewery serves up some of the best pizza in town, so Friday might be a two-lunch day. There's generally a large lineup of beers, but make sure to try Triple Crown Brown and Country Strong IPA.
Just to the west is Long Road Distillers, a grain-to-glass distillery making upscale cocktails with its wide range of spirits, including the award-winning aquavit. Next door is People's Cider Company. Leonard Street can make for a long afternoon.
Greyline Brewing Co.
1727 Alpine Avenue NW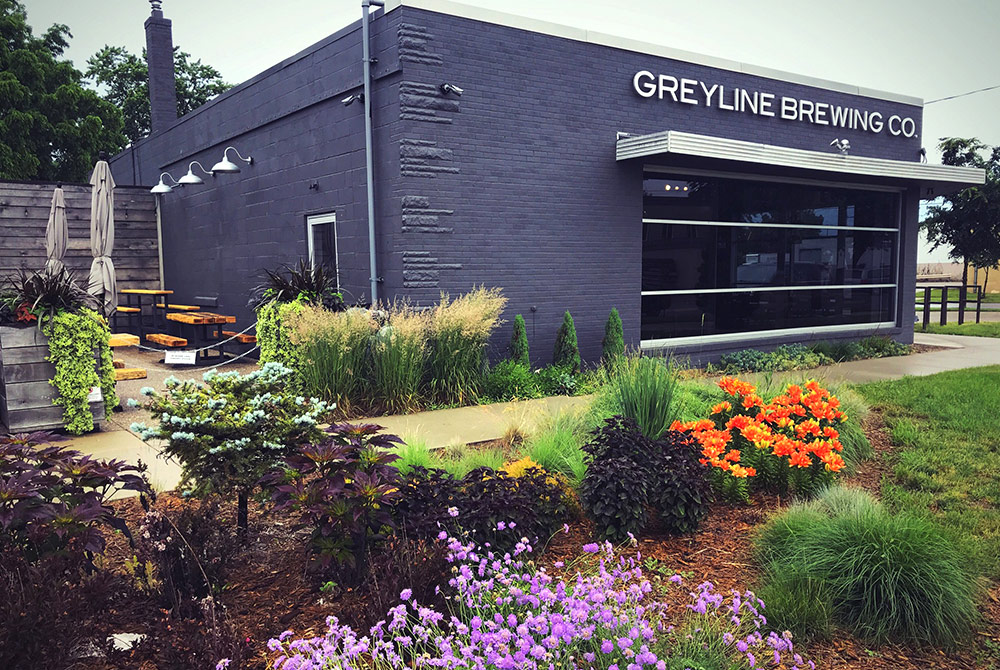 5 pm — Unassuming greatness. Greyline Brewing stays out of the limelight, largely by choice, but it's quietly making some of the best beer in West Michigan on the northwestern outskirts of Grand Rapids. Opened by Nate Walser, who has brewed all over from Founders to New Holland to Perrin. It's a small taproom, but the beers are stellar.
The Søvengård
443 Bridge Street NW | (616) 214-7207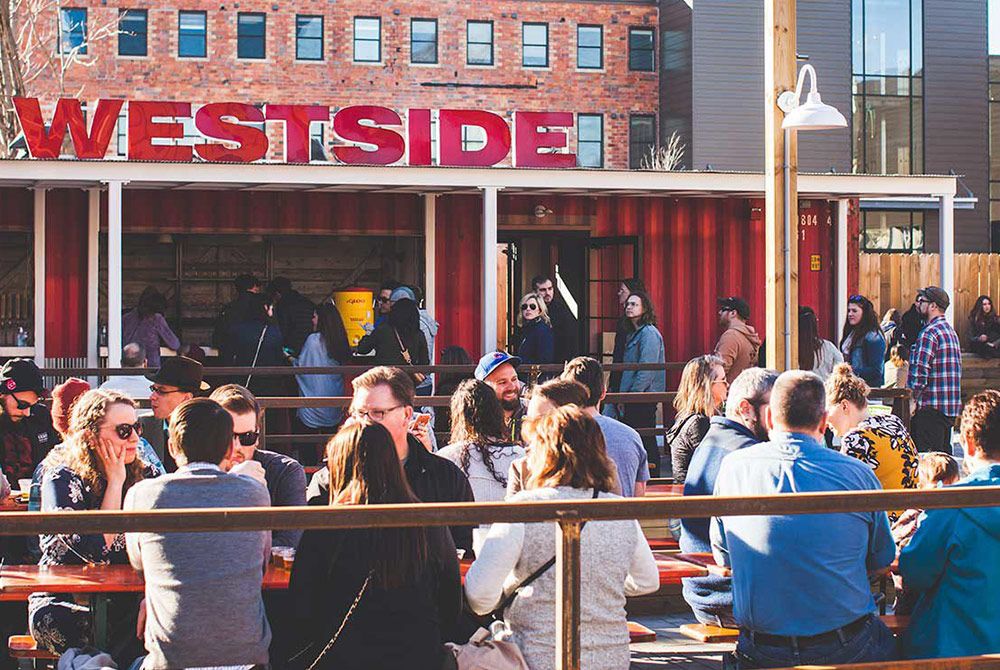 7 pm — Scandinavian influence. Staying on the west side of the Grand River, dinner at The Søvengård combines one of the city's best beer lists with seasonal menus inspired by Scandinavian cuisine. The restaurant offers a well-curated tap list with excellent beers from all over the globe; it's also one of the safest bets to catch Speciation Artisan Ales, one of the nation's hottest breweries.
Bridge Street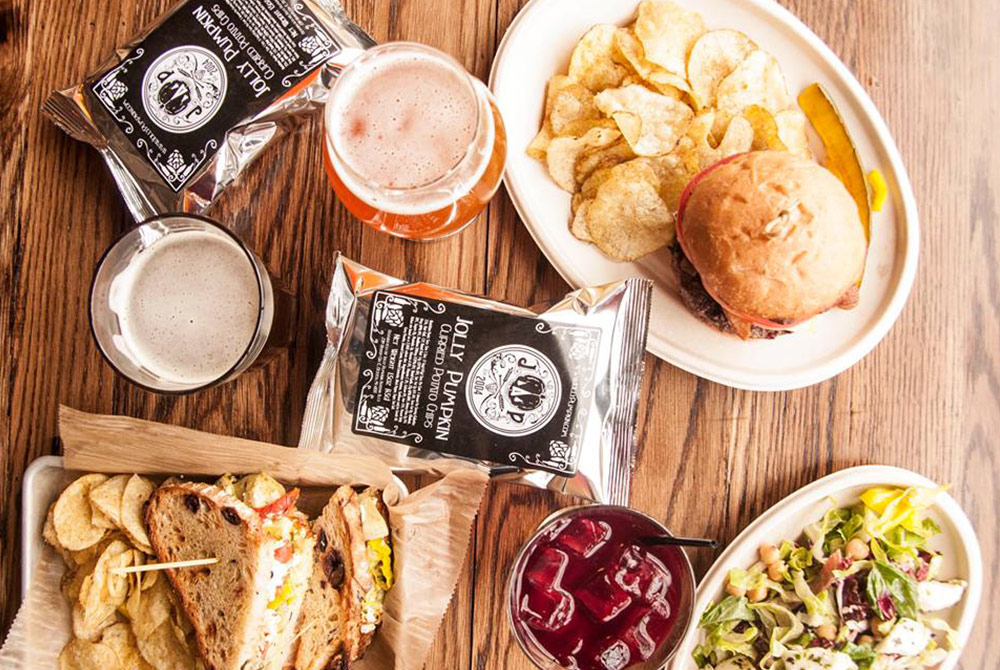 9 pm — Rejuvenated west side. The west side of Grand Rapids has long been a hotbed of prideful residents, but it's now a hot night spot. Leonard Street is a small sample size compared to Bridge Street. The walkable stretch includes a massive endeavor from New Holland Brewing, a swanky Jolly Pumpkin taproom, and an outpost for Detroit's Atwater Brewing. Also nearby is Harmony Hall, the second location for Harmony Brewing, and several other bars and restaurants.
Saturday
Ferris Coffee & Nut
227 Winter Avenue NW | (616) 459-6257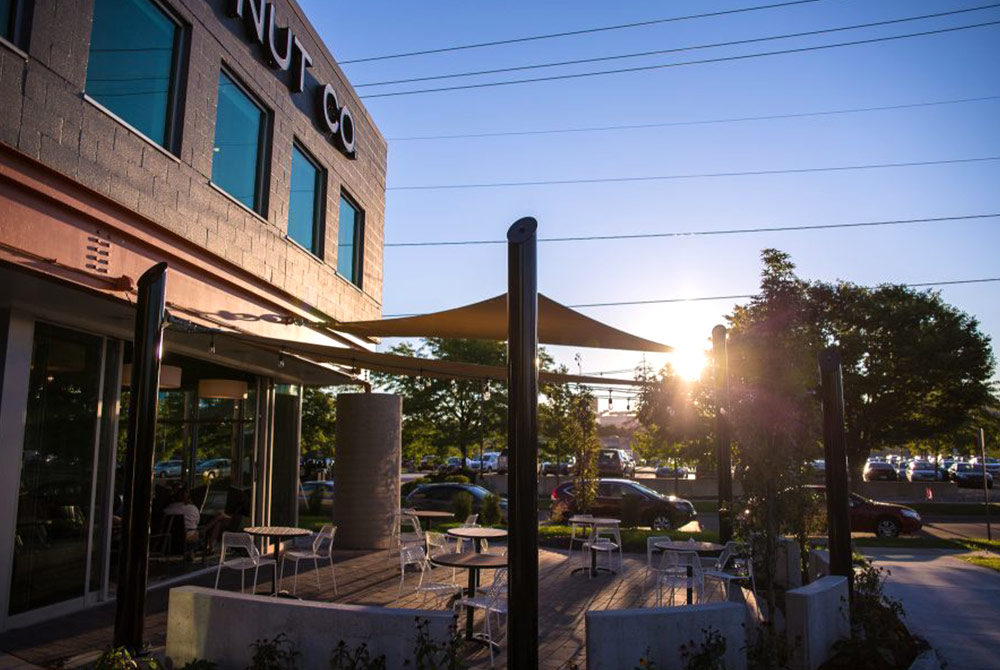 10 am — Coffee then beer. Ferris has been a Grand Rapids coffee staple since at least the early 20th century and has evolved to take the Third Wave to heart. Its coffee was once chided, but Ferris caught up and is now also used by brewers all over Michigan, including Founders Brewing Co.
Founders Brewing Co.
235 Grandville Avenue SW | (616) 776-1195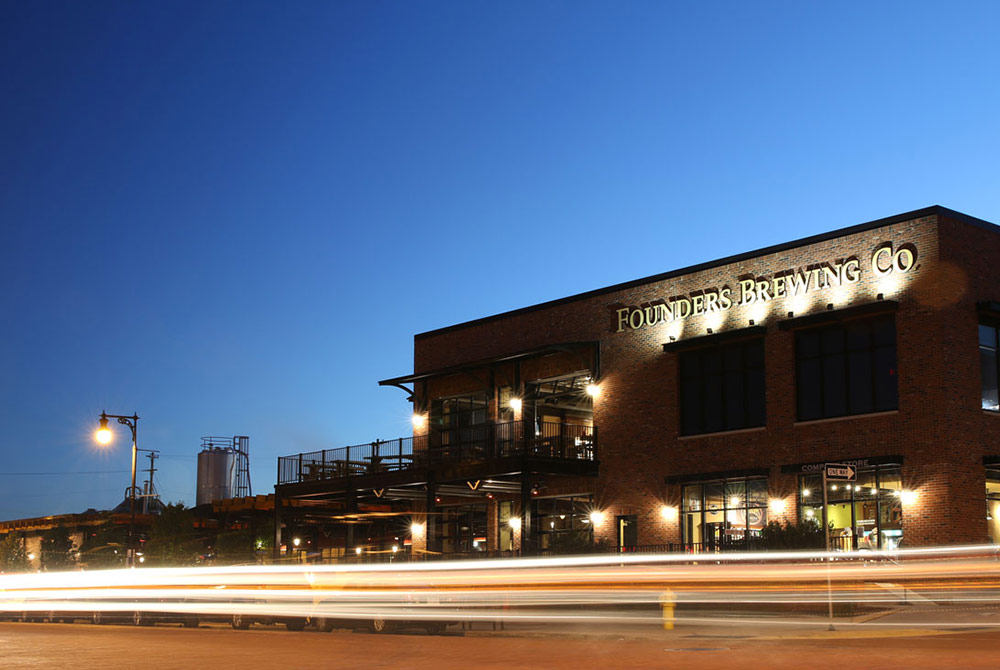 11 am — The flagship brewery. At this stop, effortlessly transition from the morning's coffee to beer with a Breakfast Stout, made with coffee from the previous stop. Of course, there are so many other beers on tap at the massive and impressive taproom to try that haven't reached national distribution. Without Founders and its ripple effect, the Grand Rapids beer scene would be a fraction of it is today, understandable after Founders' meteoric rise the past decade. Go ahead and eat lunch at Founders too, as the sandwiches are definitely worthwhile.
Frederik Meijer Gardens & Sculpture Park
1000 E. Beltline Avenue NE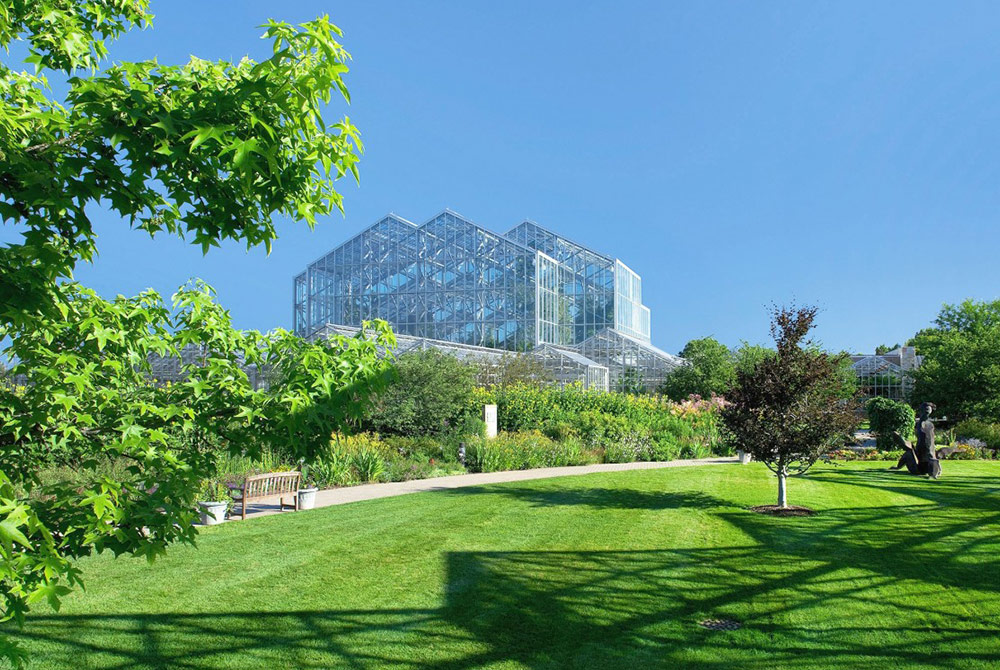 1 pm — A peaceful stroll. Grand Rapids was once included on the New York Times' 52 Places to Visit, and it featured Meijer Gardens. The gigantic botanical garden is also a world-class sculpture park with pieces scattered about the acres and acres of exhibits. If a break from imbibing is needed, take a lengthy walk among plants and art.
Ionia Avenue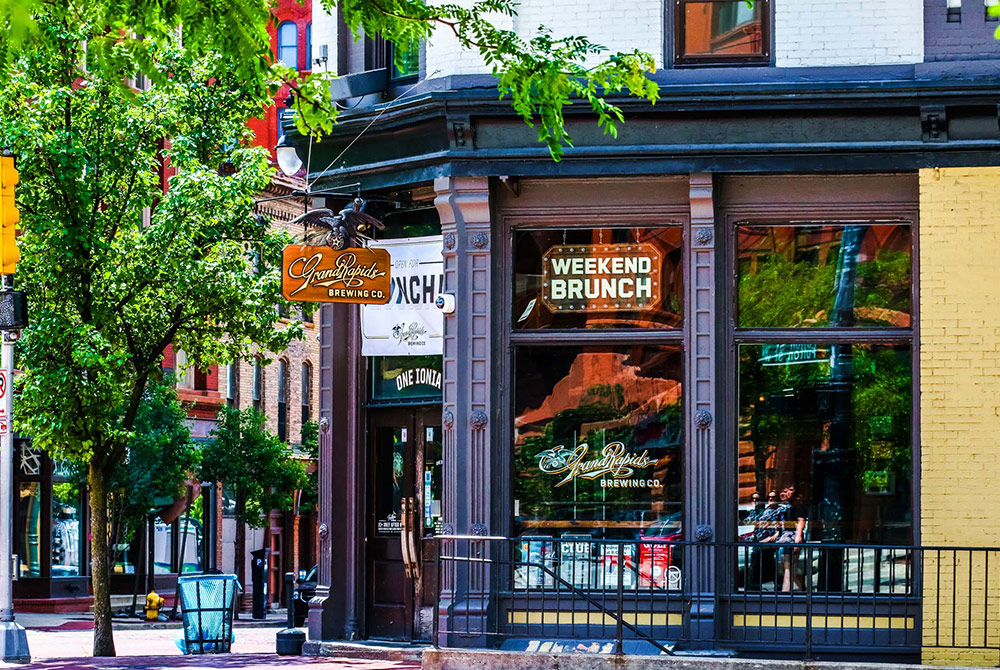 1 pm — Drinking alternative. If more beer is desired, head to Ionia Avenue, a short stroll away from Founders, this entertainment district is home to Grand Rapids Brewing Co. and the original HopCat location. Grand Rapids Brewing takes its name from a pre-Prohibition regional brewery, while HopCat was integral to spreading beer knowledge to Grand Rapidians and is now spreading the beer gospel across the Midwest.
Brewery Vivant
925 Cherry Street SE | (616) 719-1604
4:30 pm — Beers in a funeral chapel. Since it opened in 2010, Brewery Vivant has challenged Grand Rapids beer fans with unfamiliar styles. Starting with a line of Belgian- and French-inspired styles, Brewery Vivant has also branched out into a large wood-aged program and a line of IPAs with freshness emphasized. The brewpub also offers up some of the best brewery food around, including an out-of-this-world burger. At the very least, set up dinner with some Duck Confit Nachos.
Grove
919 Cherry Street SE | (616) 454-1000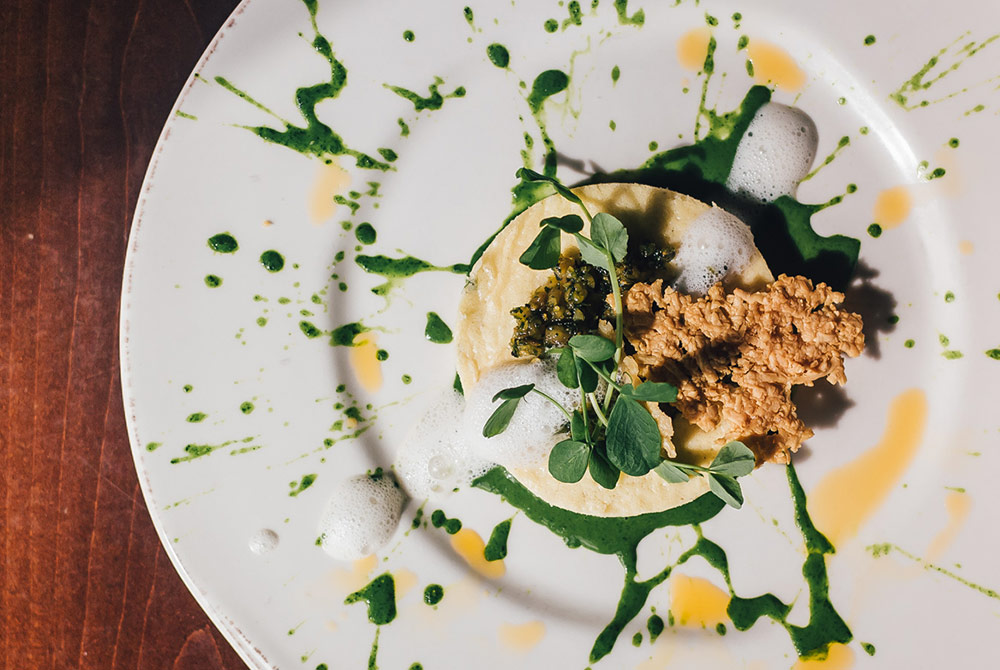 6:30 pm — Award-winning dinner. Since its opening in 2011, Grove has won Grand Rapids Magazine's Restaurant of the year all but two years, and one of those it was Best New Restaurant. Chef Jeremy Paquin pushes the menu forward and in doing so, helps pace the rest of the city to ensure the culinary scene is competitive with similar-sized cities.
7 Monks Taproom
740 Michigan Street NE | (616) 265-5417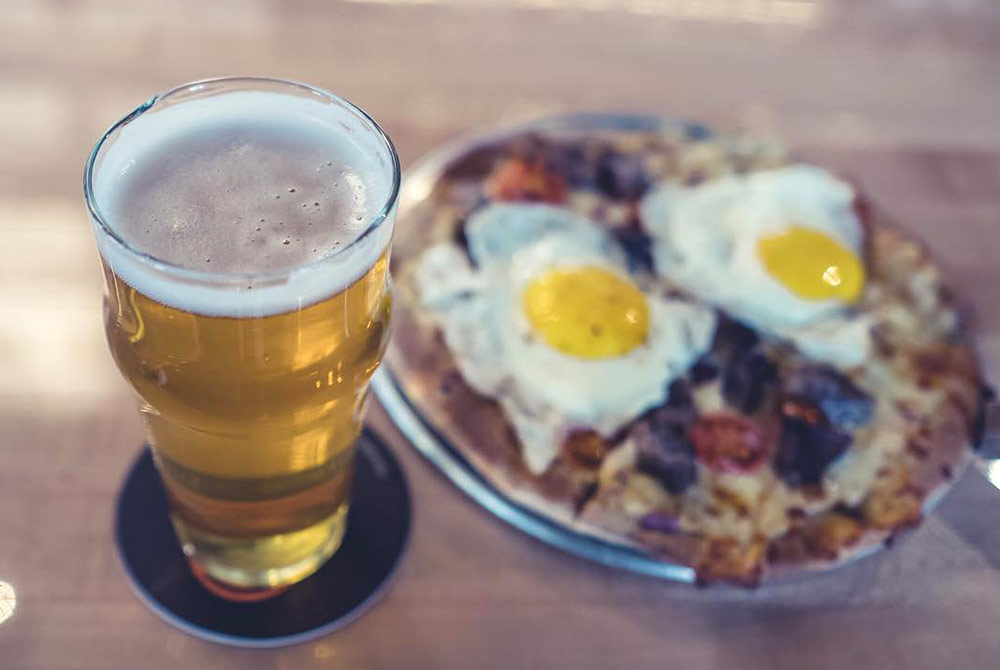 8:30 pm — Great selection. After dinner, head on down the street to 7 Monks, the distinguished Traverse City beer bar's Grand Rapids location. The tap list includes plenty of familiar beers from around the world, but also some rarities secured from long-term friendships in the industry. If cider is wanted, head further down east down Michigan Street to visit Vander Mill Cider and try out some of the excellent heirloom ciders on tap.
Liked this article? Sign up for our newsletter to get the best craft beer writing on the web delivered straight to your inbox.