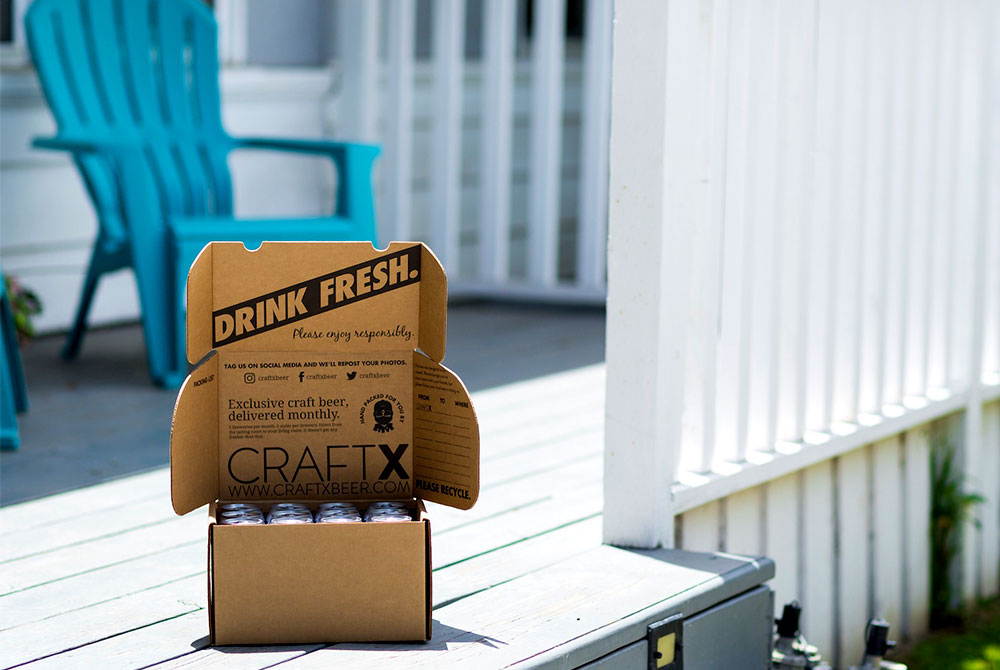 Monthly beer delivery services aren't a novel concept, but like the craft beer industry itself, they're innovating in smart ways to align with a more beer-savvy public.
For an example, look no further than CraftX, a new service that's sure to please even the most discerning beer nerds among us.
Here's how it works: Each month, CraftX will send you a box of a dozen 16-ounce beers, six each from two hand-selected craft breweries you can't find at your local bar or bottle shop. The breweries change every month so you won't tire of the selections, and if you really dig one of the beers they send, you can order more with a couple clicks of the mouse. (Until they run out, that is.)
Each brewery offers two different styles each month. Say one is an IPA and one is a stout. You can select three of each, or six of the IPAs if that's your thing.
This month's breweries are both from California: Enegren Brewing Co. out of Moorpark and Vista's Latitude 33. In fact, the majority of the upcoming breweries are based in California as well — not surprising seeing that CraftX is based in Cerritos. But, I'm told CraftX has been talking with breweries from "all over the country" about getting involved.
I signed up, and am eagerly awaiting the first shipment to go out next week. At about $50 per month, it's roughly the same price as purchasing three high-end four-packs at my local beer store. The benefit, of course, is I shouldn't be able to find anything CraftX will send my way anywhere near my hometown of Boston.
If there's one hangup I can see, it's that the beers won't be shipped cold — not the end of the world, but potentially impactful for a big juicy IPA coming to Boston from California. I'm assured that everything I get will be "very fresh."
Only time will tell. I'm counting down the days.
Learn More