Don't Miss:
Welcome to a new series where we pick one of the over 250 styles (including cider, mead, and non-alcoholic) on Untappd, finding which rated the highest over the entire twelve-year history of the world's largest beverage social networking app in it's "Top Rated" section.
For others in the series:
Thirty-one days of IPAs! Celebrating IPA Day on the first Thursday of August every year gives us an excuse (as if we needed one) to go ham on hops. Oh, and not to mention today marks the first-ever National Hazy IPA Day. At the beginning of the month, we explored if quadruple IPAs actually exist and the all-time top-rated versions according to Untappd. To keep the good hops rolling, let's look at the data for one of the most popular styles in the entire country: hazy IPAs.
New England-style IPAs (that smell juicy no matter what you call them) rank as the second-most checked-in style on Untappd in 2021, with over 6.1 million check-ins, and in 2022, with just shy of 6 million check-ins.
Can you level up and guess which hazies rank the highest in the country … For. All. Time (or at least since the style catapulted to fame around eight years ago)?
Give it a go. And then check out below.
Here are Untappd's All-Time Top-Rated New England/Hazy IPAs.
Wait, How Many Names Are There for Hazies?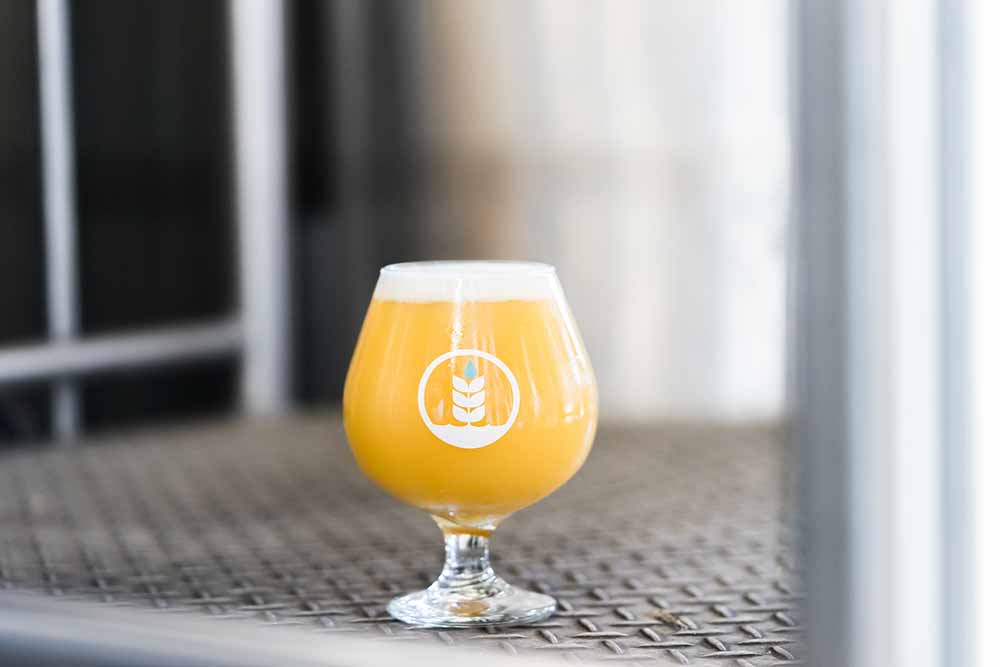 What a great question that we happened to try to answer in this recent piece. Go read it, but for the Cliffs Notes, here:
Breweries like Tree House, The Alchemist, and Trillium that first started brewing hazy beer intentionally wanted the light to bounce off these beers, brewing up consistently opaque IPAs that have now become among the top-selling styles in the U.S.
Over time, as peoples' palates came around to the distinctly juicy, fruity, and uber-delicious notes of a hazy IPA, innovation ensued.
New England-style IPA, a direct coast-to-coast contrast to West Coast IPA, morphed into the more descriptive hazy IPA.
From there, we've heard a hazy called almost everything—turbid, opaque, cloudy, hoppy ales, murky, foggy, blurry.
"Hazies made craft beer during that time period from 2015-2018," says Woven Water Co-Founder, Owner, and Brewer Jay Jones, who lays claim to a series the brewery calls "Blurry IPAs." "They're definitely not going anywhere."
Humble Sea Co-Founder Frank Scott Krueger admits that the brewery's "Foggy IPAs" accounted for ninety-five percent of their production at one point. "Foggy IPA is still our dominant style, but it's not just insane," he says.
At Pure Project, which makes "Murky IPAs," Co-Founder and Brewer Winslow Sawyer agrees, noting that, for something like four years, Pure Project didn't even brew a West Coast; they only made Murky IPAs.
While both Humble Sea and Pure Project have started busting out West Coast IPAs again, hazies still dominate.
No matter what we call them, they're damn delicious, especially the ones that have reached all-time top-rated status on Untappd.
Untappd's All-Time Top-Rated New England/Hazy IPAs
Editor's Note: These are only single New England/Hazy IPAs. We will follow up with a piece on double New England/Hazy IPAs later in the year.
Gggreennn! – Tree House Brewing Company
Charlton, MA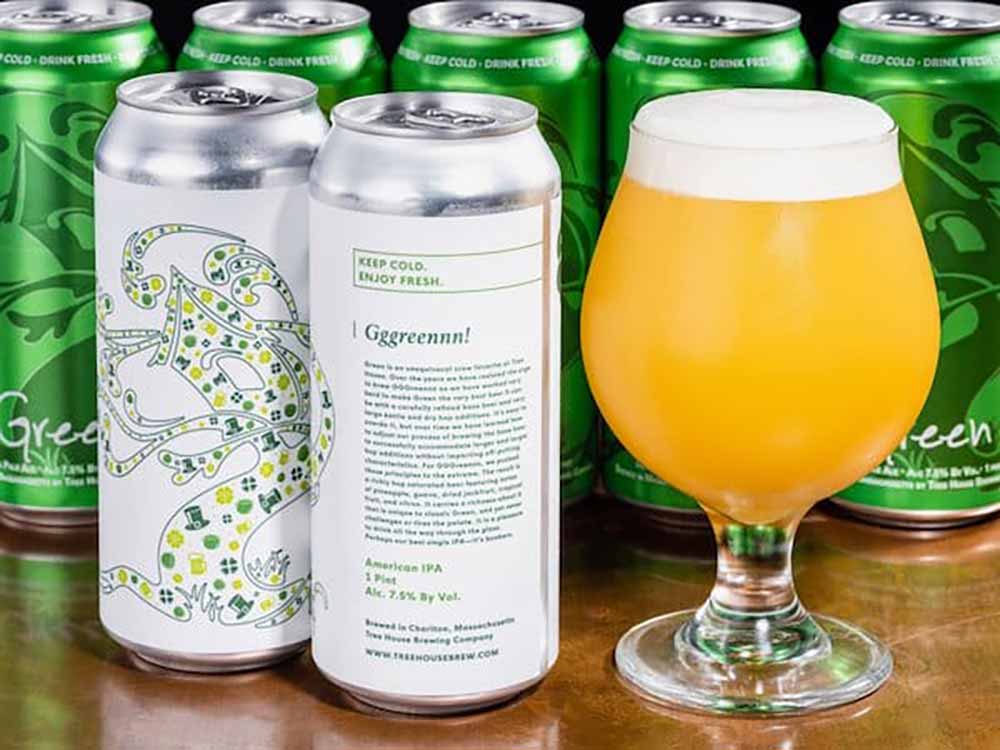 Here's a recipe for success: Take one of the best American IPAs in the country and a beer Tree House perfected over the years—Green—and push it to the extreme.
Meaning more hops and haze.
Tree House calls this top-rated hazy IPA an "unequivocal new favorite … featuring notes of pineapple, guava, dried jackfruit, tropical fruit, and citrus."
Despite carrying such a regal recognition, Gggreennn! feels pretty humble. This New England-style IPA is the culmination of years of perfecting principles. As Tree House writes on its website, "It is a beer we are proud to share with you, and hopefully, it can serve to enhance a meaningful moment for you this summer."
Double Dry Hopped Melcher Street – Trillium Brewing Company
Canton, MA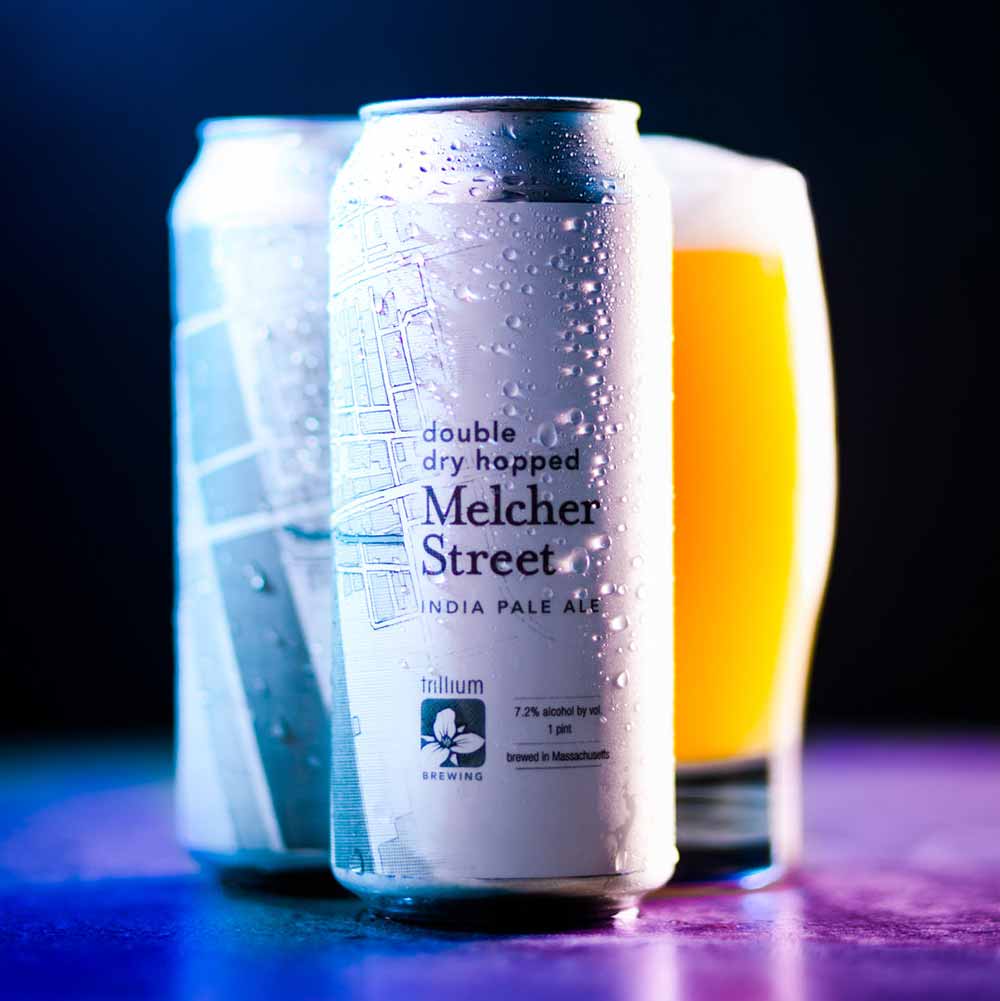 Just as Trillium's Double Dry Hopped Congress Street is a perfect expression of the top Australian hop, Galaxy, Double Dry Hopped Melcher Street makes Mosaic the star.
Slightly spicy, definitely piney, and fully resinous, DDH Melcher Street also "bursts with nuances of tart citrus, tangerine, clementine, and subtle green onion," according to the beer's Untappd description. "Bold flavors of under-ripe melon, cantaloupe rind, and pineapple are highlighted with a gentle bitterness and delicate, biscuity malt character."
Are we surprised Trillium has one of the top-rated hazy IPAs of all time? Absolutely not.
But this beer is one of their classics and a great example of how if something ain't broke, don't fix it.
Aaalterrr Ego – Tree House Brewing Company
Charlton, MA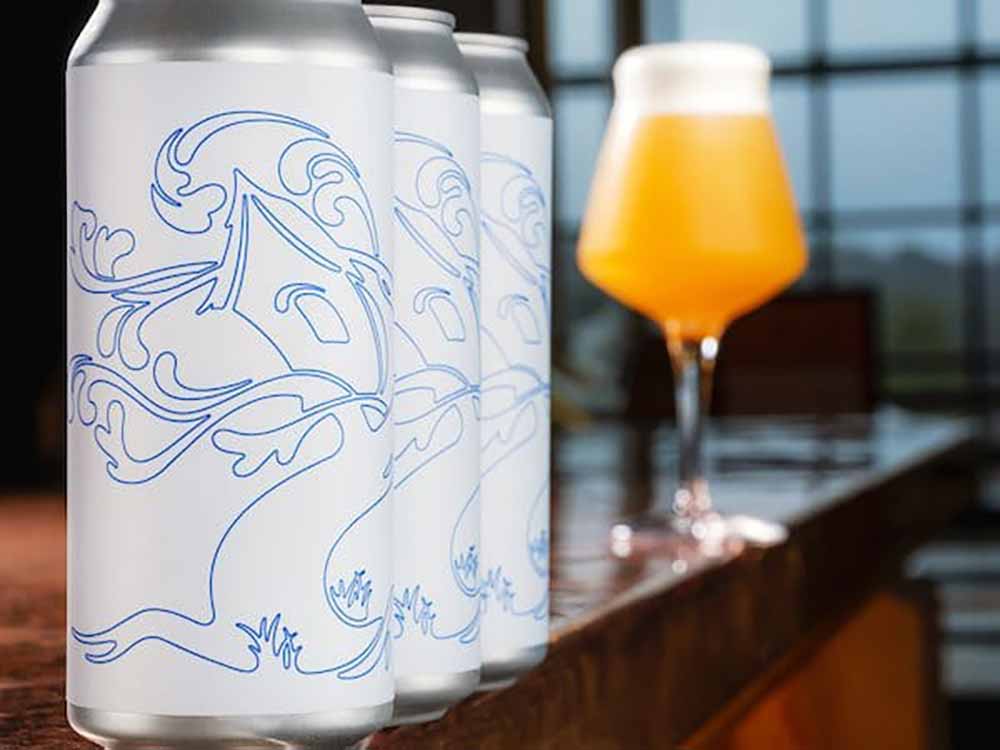 Almost like an alter ego of Alter Ego (wow, that's a bit meta for us; it's just beer), Aaalterrr Ego gets more hops in the kettle and a dry hop (just like Gggreennn! above). Tree House says for Aaalterrr Ego, they adjust the base beer to help the beer stand up to the extra hop doses.
What you get is a hazy that's finessed and fruity, tantalizing and tropical, and pillowy and palate-pleasing.
Tree House has fallen in love with this beer, and it's pretty apparent by its ranking in the top five on this list that many of you have too.
Permutation 38 – Trillium Brewing Company
Canton MA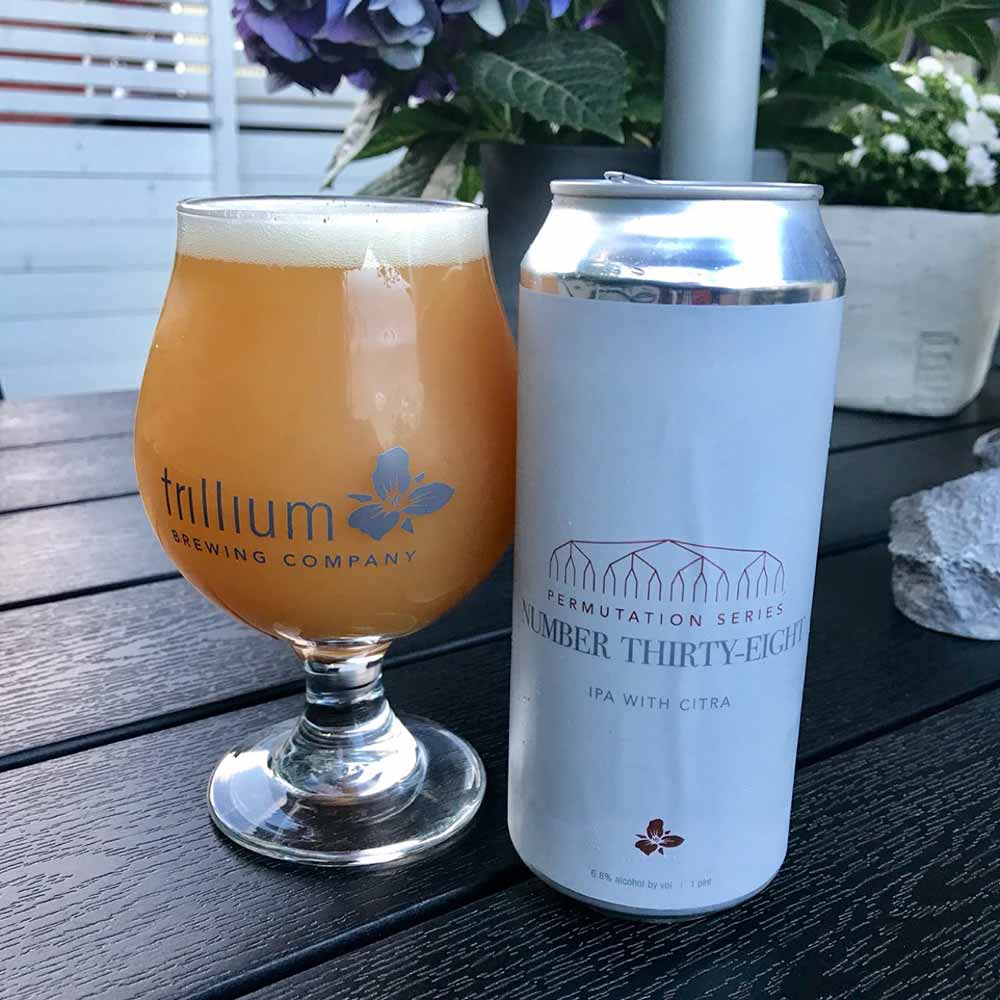 We're starting to see a theme on this list—Tree House and Trillium. Respect to the hazy IPA OGs paid in dues!
Although this beer is no longer in production, one of Trillium's experimental, small-batch offerings—Permutation 38—earned a spot on this list for its intense tropical flavors—mango, passion fruit, pineapple, tangerine, papaya, and even cantaloupe.
All those notes complement a pillowy body and hint of bitterness.
Yum!
Infiltrator – Root + Branch Brewing
Copiague, NY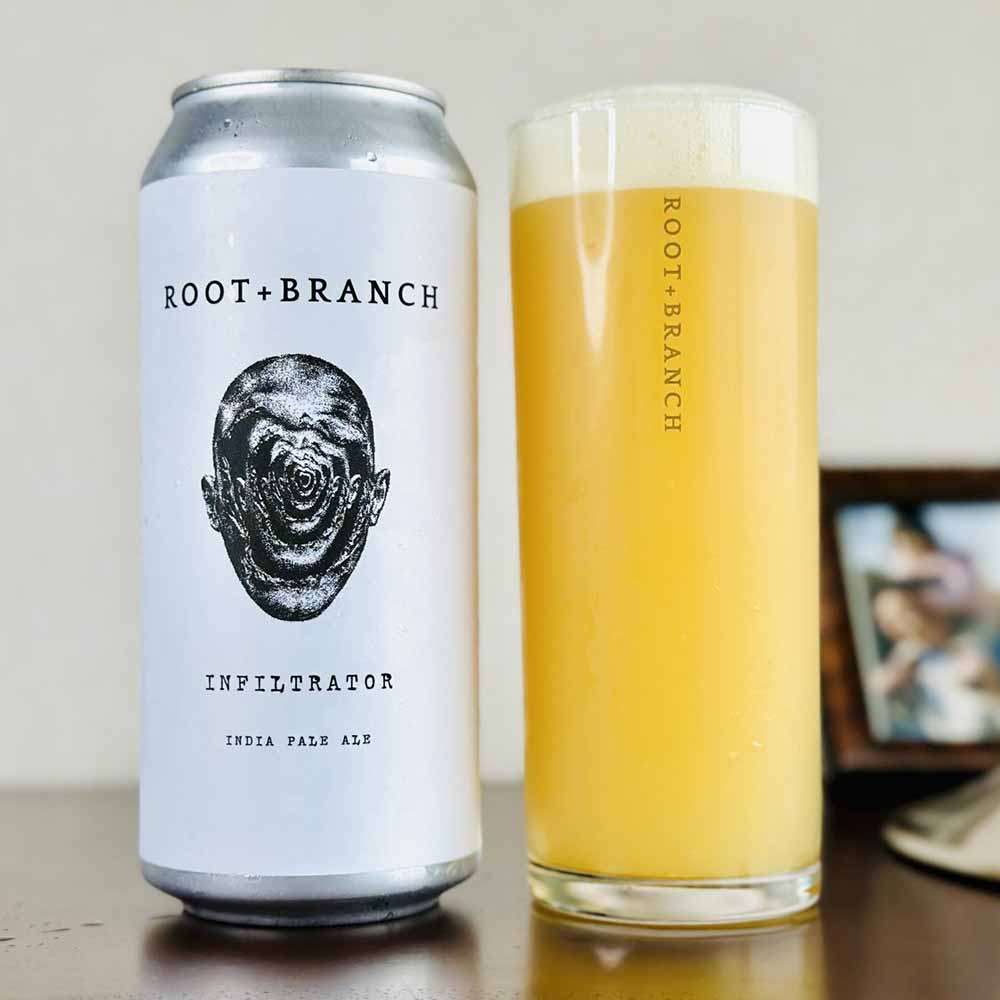 One of our 5 Under-the-Radar Breweries With the Best Hazy IPAs, According to the Experts, Root + Branch made a name for itself by brewing intensely flavorful opaque ales.
Now an elite producer, Root + Branch constantly comes up with cloudy creations. Infiltrator grabs a spot on this list. And rightly so.
A base of both oats and wheat gives this hazy IPA that classic creamy body, but in a bit of a twist, Root + Branch Head Brewer and Co-Owner Anthony Sorice throws in all New Zealand-grown hops from Freestyle Hops.
Triple Citra Chroma Daydream W/ Trillium Hops – Other Half Brewing Co.
Brooklyn, NY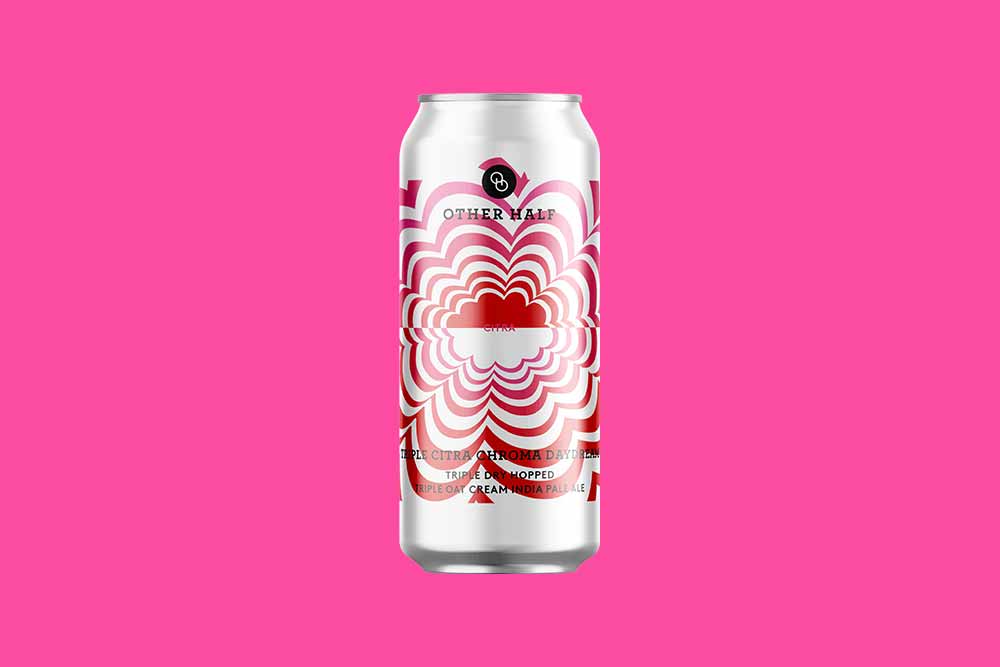 This catalog of cloudy New England IPAs wouldn't be complete without Other Half, especially when they pair up with Trillium.
In Triple Citra Chroma Daydream, you'll find oats, lactose, and a triple (yes, one, two, three) dry hop with Trillium's Citra hops and lupulin powder.
This beer focuses on all the goodies that make up our wildest hazy IPA daydreams. Thankfully, Other Half and Trillium made it a reality. One we can actually drink.
Pigeon Camera – Fidens Brewing Co.
Albany, NY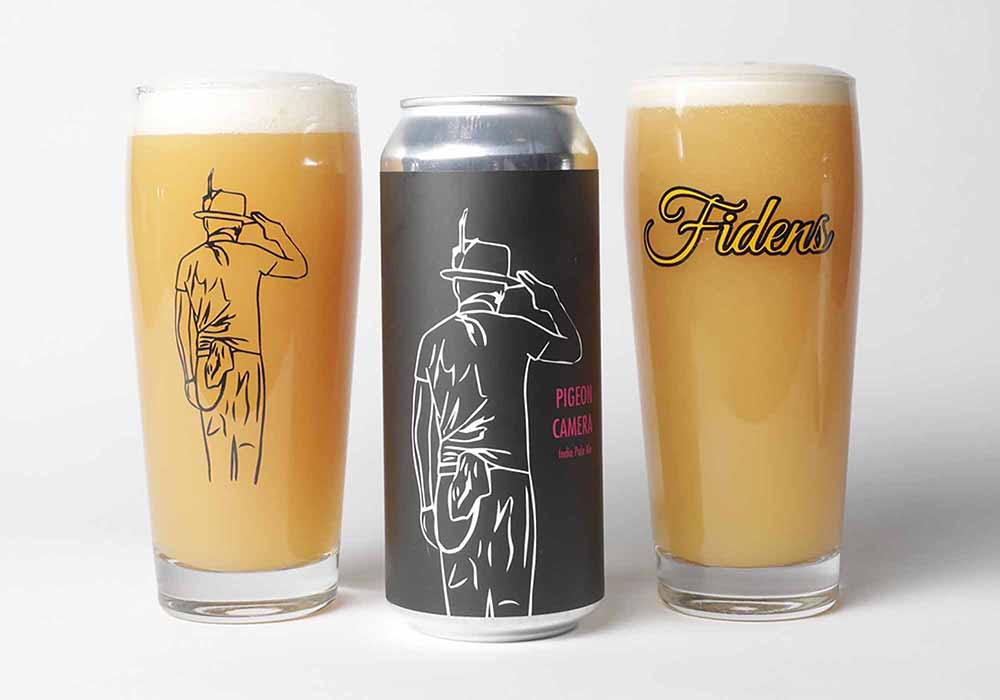 Arguably the hypest brewery in the country for several years now, Fidens just nails the hoppy ale game every time they brew. They have so many light-banished bangers because they express pure dedication to uncovering the many secrets of those little green cones.
Fidens Co-Founder and Head Brewer Steve Parker summed up the brewery's exploration pretty succinctly when we interviewed him several years ago, "IPAs are our brew of choice, and we don't apologize for it."
It's a courageous choice. One reflected directly in the brewery's name. Fidens is a Latin term meaning courageous or without fear.
You'll find that unabashed, brave brewing in Pigeon Camera, a hazy IPA with Idaho 7 in the whirlpool and a dry hop with Citra and Simcoe.
A melange of citrus, Pigeon Camera gives blood orange, tangerine, clementine, and kumquat.
24K Juice! – Noble Ale Works
Anaheim, CA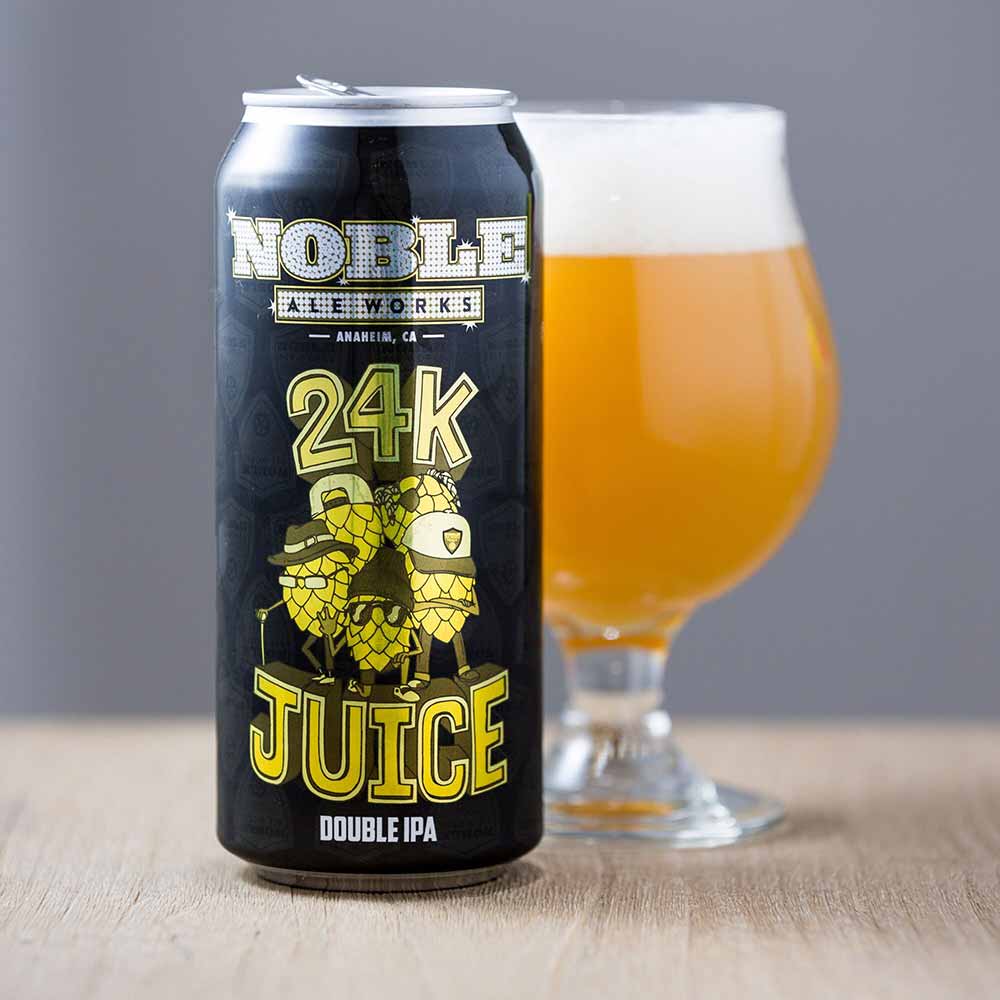 Noble Ale Works, one of the hottest breweries in Southern California for the past decade, brews some fantastic IPAs—Big Whig IPA and Tongue Tickles.
But on the hazy IPA side, 24K Juice! rolls out the red carpet with flashing lights and bling, bling, bling.
Or as Noble Ale Works tells it, "Let DJ Dank Juice, Citron, Am-I-Real-Yo, EL-D, and Chinook the Crook mob up to your palate with fistfuls of ripe citrus, stone fruit, and DAT DANK YO! It's just like Juice, and the Crew says, 'If it ain't hazy, you crazy! WE OUT!'"
Life Is Foggier – Monkish Brewing Co.
Torrance, CA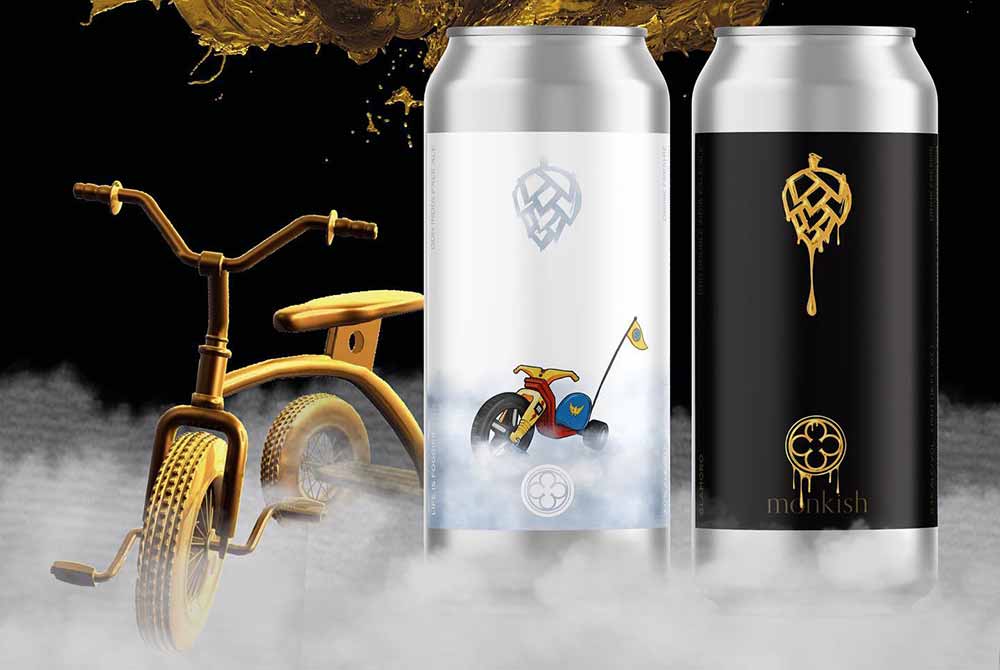 We're not surprised to see Monkish round out the top ten highest-rated hazies on Untappd. Another one of our 5 Under-the-Radar Breweries With the Best Hazy IPAs, According to the Experts, Monkish likes to focus specifically on one hop variety or combination before moving on to a new one.
​​For instance, Life Is Foggier, a DDH NEIPA with Citra, Nelson Sauvin, and Galaxy.
While Monkish makes many tasty misty IPAs, Life Is Foggier seems the foggiest. That much is clear. Got it?
Looking for more?