Photo courtesy of WeldWerks
Editor's Note:
We know that the festival happened almost 2 months ago. Kenny just had a lot of thoughts about these beers.
If there's one brewery that exemplifies the American Dream, it's WeldWerks Brewing Company in Greeley, Colorado. Founded in 2015 by Neil Fisher and Colin Jones, the brewery has gone from neighborhood favorite to industry darling, with fresh hops and barrel-aged stouts that are coveted by connoisseurs across the country. In addition to holding several medals from the Great American Beer Festival, the brewery won a USA Today reader poll that ranked them the best new brewery in 2016.
Here's another American thing — instead of sitting back to bask in their success, the brewery is committed to sharing that success with its community. They're the founders of the WeldWerks Community Foundation (WCF), a 501c3 that supports projects in Greeley. To fund the charity, WeldWerks throws an annual invitational craft beer festival. At their inaugural event in 2018, they raised over $40,000; at 2019's event, WeldWerks was hoping to beat that number.
Given that every single dollar of profit from the event goes toward charitable causes, the brewing industry is extremely supportive of the festival, with many of the industry's best-known names sending donated beer or rare bottles for the silent auction. Although we didn't manage to try every beer at the festival, we tried enough to make a list of our favorites.
Other Realms + Vanilla
Amalgam Brewing — Denver, CO
Bourbon Barrel-Aged Stout (14%) — If you don't Iive in Colorado, you probably haven't heard of Amalgam, and we apologize to all the happy Rocky Mountain drinkers whose secret we're ruining. But if you like complex sours and thick, chewy stouts, there are few breweries in the country making better beer. Somehow, brewery co-founder Eric Schmidt has managed to avoid the hype, instead channeling his energy into making fantastic beer and developing personal relationships with his customers. At a festival with a myriad stouts, the dangerously drinkable, 14% ABV Other Realms + Vanilla stood out as near perfect.
SPON Grapefruit
Jester King — Austin, TX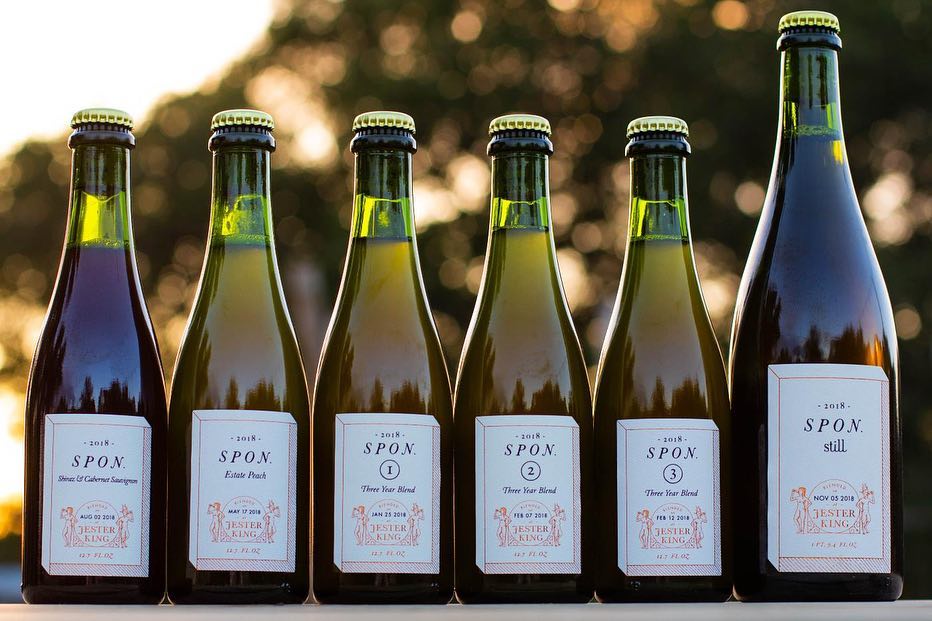 Fruited Spontaneous Ale (5.5%) — Jester King's Spon is a thing of beauty, perhaps the best example of a "Gueuze" style beer available in America. Because it's not brewed in Belgium, it can't technically be called a Gueuze, but Jester King has their own term for the style: Méthode Traditionelle. The name pays homage to the traditional lambic brewing methods of Belgium while also charting new territory by advancing the style with an American twist. As far as we know, the WeldWerks Invitational was the only place in America (outside of the brewery) where this beer was available, and we're glad it was! The beer had all the bubbly effervescence and subtle barnyard funk of the SPON with an added floral note from the grapefruit, making it the perfect refresher at a busy festival.
Rhubarb Love
Mikerphone Brewing — Chicago, IL
Fruited Berliner Weisse (8.5%) — The brewers at Mikerphone are always a good time (shoutout to founder Mike Pallen for throwing his own charity beer fest for the Character Coalition of Elk Grove Village), and the fun comes through in their beers. While many of their beers have subtlety and nuance, Rhubarb Love isn't one of them. And that's a good thing! It's a full-on fruit explosion, the difference between a rare Swiss chocolate and a Buncha Crunch. Sometimes you want to savor those gourmet flavors, and sometimes you just want to get weird.
Vanilla Thanatoid
Our Mutual Friend Brewing Co. — Denver, CO
Laws Barrel-Aged Imperial Stout on Tahitian Vanilla (12.9%) — Check out Our Mutual Friend in Denver, Colorado, for their Keep The Glass Night each Tuesday, where each beer purchase comes with a brand new glass that drinkers get to take home. Or visit them for beers like Vanilla Thanatoid, a sweet stout with a healthy dose of Tahitian vanilla. It's perhaps the best example we can find of a vanilla-forward stout aged in bourbon barrels.
Island of Zeroes
Primitive Beer — Longmont, CO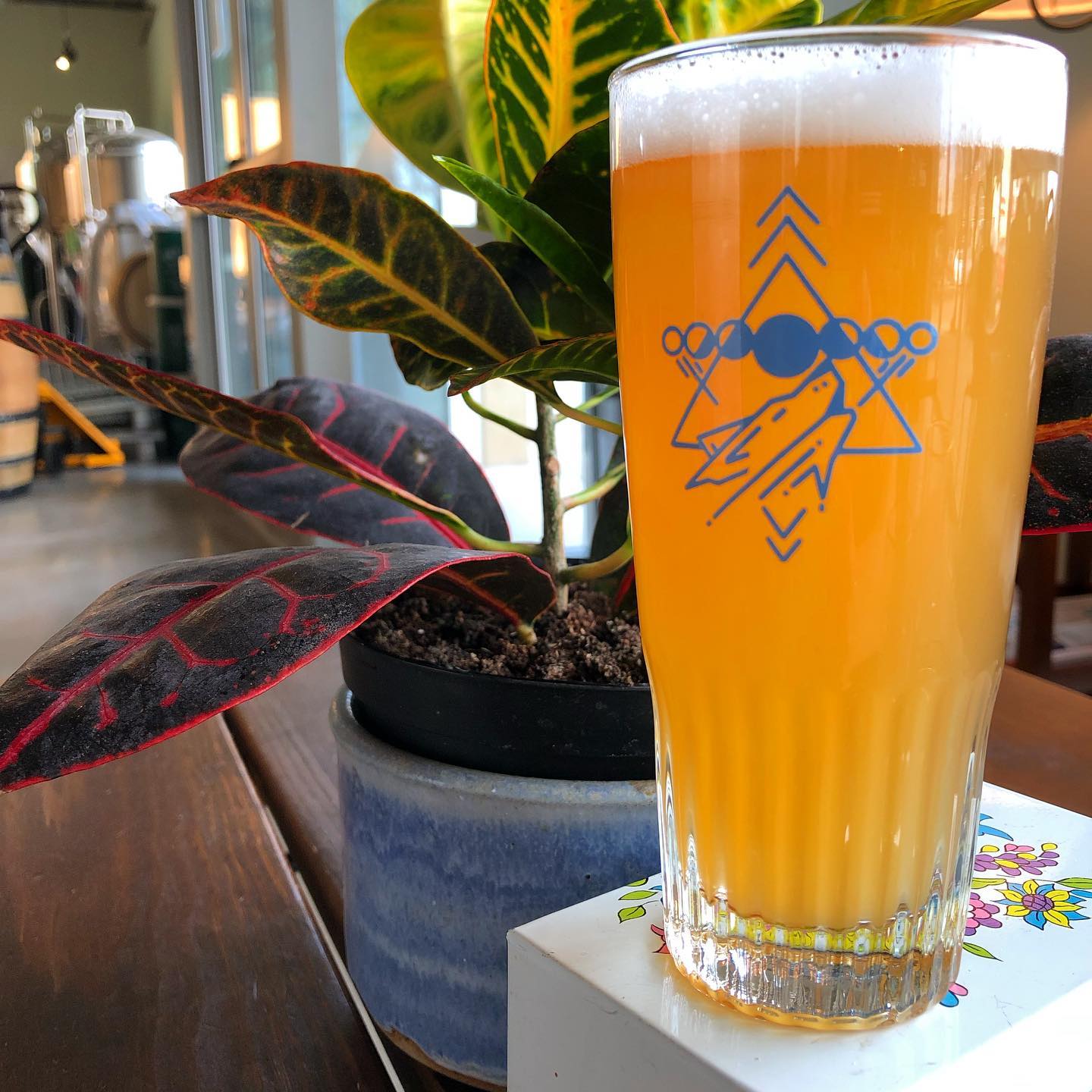 White Wine Hybrid Spontaneous Ale (6%) — I have no idea where Primitive comes from, or what they're making, and that's okay. Their beer was so unique that they earned an easy spot on this list. If you're into sours that taste more like bugs and barrels than melted popsicles, Primitive is the brewery for you. While maybe not the best beer on the list, Island of Zeroes was certainly the most unique, and a welcome and refreshing change from the adjunct-heavy stouts and sours that dominated the festival.
Derivation #9
Side Project Brewing Co. — St. Louis, MO
Barrel-Aged Stout (14%) — More than any other brewery we've seen at festivals, Side Project tends to attract a crowd. We're particular fans of their stouts and sours. Derivation #9 is a blend of three beers — 31 percent Oats (an Imperial Oatmeal Stout aged for 13 months in Rum Barrels), 33 percent O.W.K. (an Imperial Stout aged for 16 months in BLiS Maple Bourbon Barrels that founder Cory King created to celebrate the birth of his son), and 36 percent Maple (an Imperial Stout with Maple Syrup added during fermentation and then aged for 13 months in a Cinnamon Whiskey Barrel and Willett Bourbon Barrel). The blended result is then combined with freshly ground cinnamon and Vermont maple syrup to produce one of the best stouts in the world.
Double Fruited Marshmallow Passion Fruit Pineapple Hill
Southern Grist Brewing Co. — Nashville, TN
Fruited Sour Ale (5.6%) — When you want a fun, easy-drinking, and flavorful sour, look no further than Southern Grist Brewing out of Nashville, Tennessee, which has mastered the art of fresh, juicy beer. The Double Fruited Marshmallow Passion Fruit Pineapple Hill (rumor has it you got a double pour if you pronounced the whole thing) was exactly as advertised, a Willy Wonka-esque creative creation that, somehow, tasted exactly of Marshmallow, Passion Fruit, and Pineapple.
Framboesa Atando
Superstition Meadery — Prescott, AZ
Port Barrel-Aged Raspberry Mead (13%) — If you've never tried a Superstition product, you're in luck — they seem to be expanding distribution, and their excellent ciders and meads have appeared on both coasts. While the Blueberry Spaceship Box cider might be their best-known product, the Framboesa Atando is a "special occasion" mead that reaches incredible levels of nuance and complexity. The honey, raspberry, and Belgian Dark Candi sugar meld into soft, rich mead that gains layers of maturity inside a tawny port barrel. 10/10.
Coffee Rye Medianoche
Weldwerks Brewing — Greeley, CO
Barrel-Aged Stout (13.9%) — Props to the home team! As the host brewery, WeldWerks had a huge amount of beer available for sampling, but our favorite was the Coffee Rye Medianoche. First released to celebrate the brewery's one year anniversary, Medianoche ("midnight" in Spanish) was a huge, 14.2 percent stout aged in Breckenridge bourbon barrels for 10 months. The Coffee Rye version was cold-conditioned with a blend of four different roasts of Peruvian coffee from Zoe's, a locally owned, non-profit coffee house in downtown Greeley.
Liked this article? Sign up for our newsletter to get the best craft beer writing on the web delivered straight to your inbox.