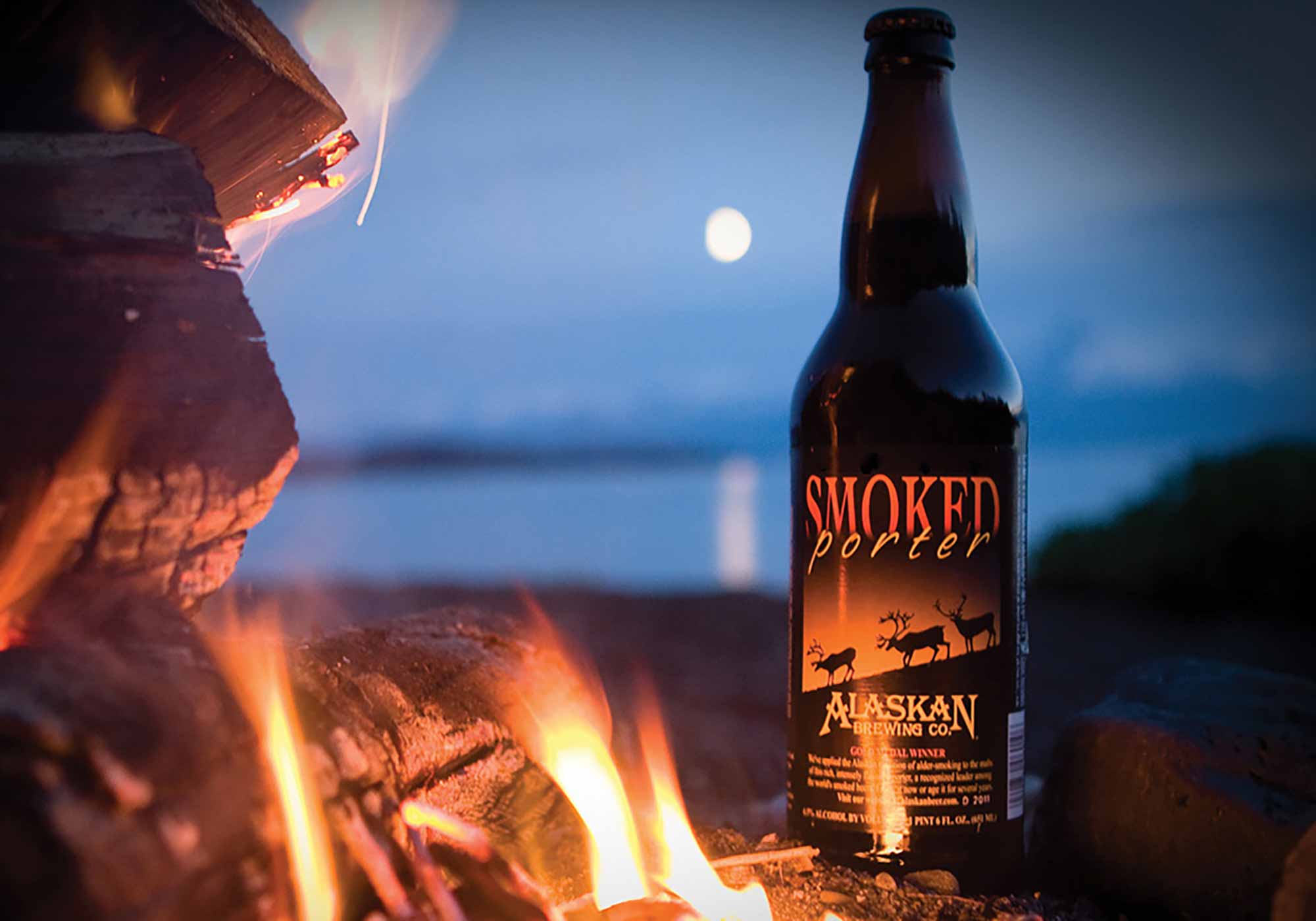 Photography courtesy of Alaskan Brewing Co.
History and the craft beer industry are cyclical. Crazes and trends come and go. Then come back again, go once more, and on and on. For instance, lagers and dry stouts have gained cachet over the last few years as refreshing alternatives to adjunct-heavy stouts, hopped-up single, double, and triple IPAs, and dessert-forward pastry sours. None of these have fallen entirely out of favor. IPAs are eternal; It's the style that won't stop. But more often now consumers crave straightforward beers that won't cost them $22.20 per four-pack. Or restrict them to a single beer at a drinking session. Smoked beer is one of those styles that is being rediscovered in the search for new, simple beers.
A style synonymous with the German rauchbier, smoked beer usually has a characteristic smoke flavor imparted by malted barley that has been dried or "smoked" over an open flame. Sound polarizing? It is. But don't laugh this style off the table just yet. Learn a little bit more about the history. Then try a few good ones before you decide to reach back for one of those palette-dominating double dry hopped IPAs or pastry stouts.
What Is the History of Smoked Beer?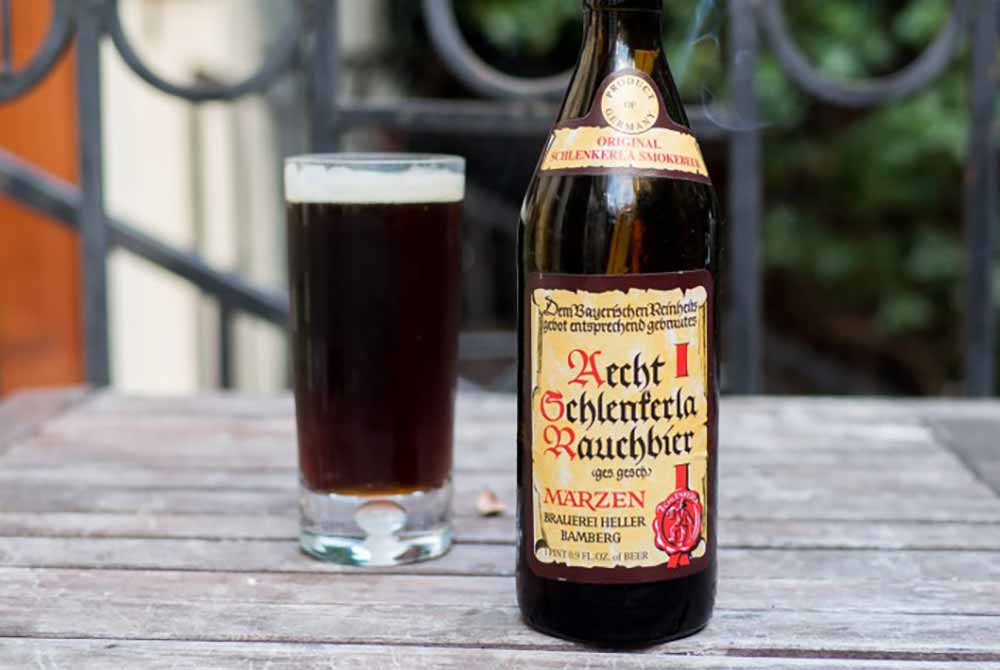 Smoked beer goes way back. In 1818 British inventor and engineer Daniel Wheeler revolutionized brewing by creating the drum kiln, a handy device that allowed maltsters to better control the drying process, opening up new beer flavor profiles.
But in the pre-Wheeler brewing era, maltsters dried their grains by lighting wood or coal fires beneath them. This necessary technique imparted shades of smoky flavor on all malts used in brewing. Without Wheeler, the beer world as we know it today would likely be very different. For example, we'd all probably be drinking a lot more smoked beers!
But just because brewers had to accept smoke in their finished beers doesn't mean that smoke is unwelcome in beers. When done right, smoked beers are incredibly pleasing to drink, especially when paired with the right food. And even after Wheeler came up with the drum kiln, brewers in Bamberg, Germany continued making smoked beer. Because if it ain't broke, don't fix it. As a result German rauchbier remains a tradition even today. With classics like Aecht Schlenkerla Rauchbier leading the way.
Think of smoked beer in terms of history as well as in terms of culture: It's a challenge getting the balance just right, and arguably just as challenging to find the right audience for it.
However, if you know how to brew a good smoked beer, and if you know your customers are open to it, it's worth exploring this complex, historical style.
How Do You Brew A Good Smoked Beer?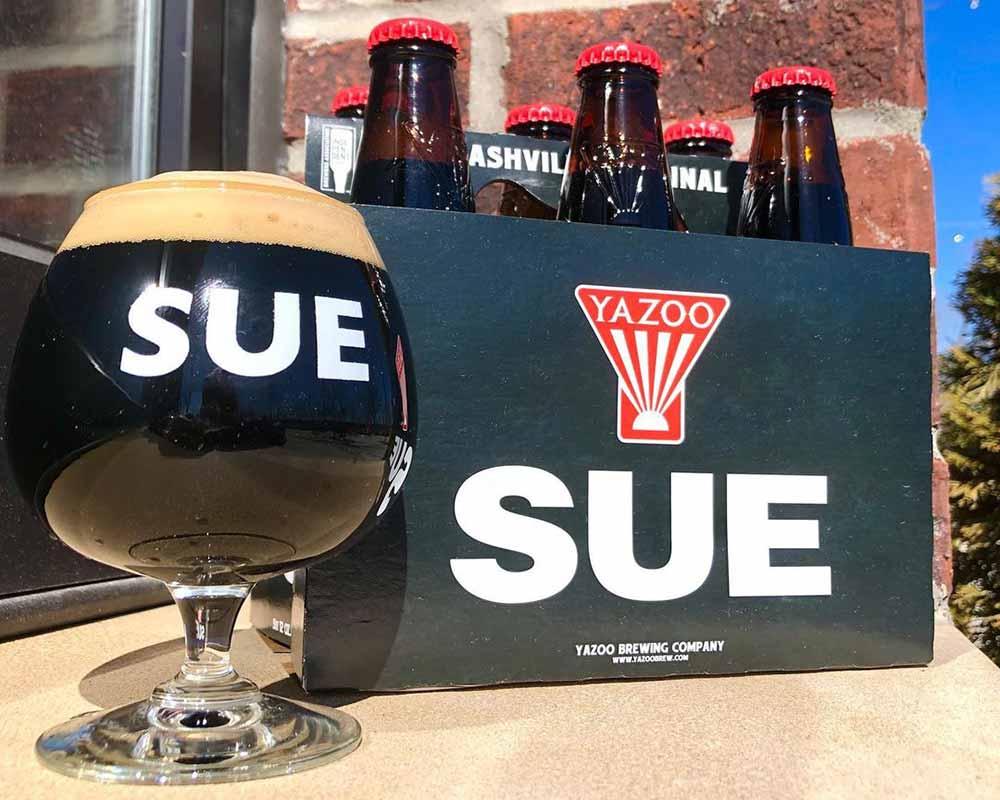 The best place to start when planning your own smoked beer is with the food of the American South: Barbeque. The relationship between the practices isn't lost on Linus Hall, Founder and Brewmaster of Yazoo Brewing in Madison, TN. For the brewery's own take on a smoked beer called Sue, Hall took inspiration from local pitmasters, Pat Martin of Martin's BBQ and Carey Bringle of Peg Leg Porker from Nashville, TN. "Hearing them talk about the subtleties of smoking, the different types of wood, how to treat smoke as an ingredient and not overwhelm the meat – that got me to thinking about smoking malt for beer, and trying it at home," says Hall.
Brewing a successful smoked beer sounds easy enough. But there's more to it than just smoked malts. Like good barbeque, good smoked beer takes patience, time, and careful attention. You need to control the smoke itself to ensure it compliments the beer instead of subsuming it.
When you open a can or bottle of smoked beer and take that first whiff you don't want to inhale a whole campfire. Remember what your neighborhood smells like when every house around you has the grill fired up; that's the sweet spot for smoked beer.
But hitting it is surprisingly difficult.
"The smoke needs to be in harmony with the rest of the flavors in the beer," says Hall. For a comparison point go back to IPAs and think about the IPA gone wrong. If the beer boasts way too many hops, or too many of one particular hop, the end product is muddy nonsense with maybe one clear tasting note. The best hop bombs still reach equilibrium, where everything that goes into the beer is present in each sip.
It's the same with smoked beers. The smoke must be a main feature, but it shouldn't overwhelm the flavor profile.
What's The Key To Achieving Smoked Beer Harmony?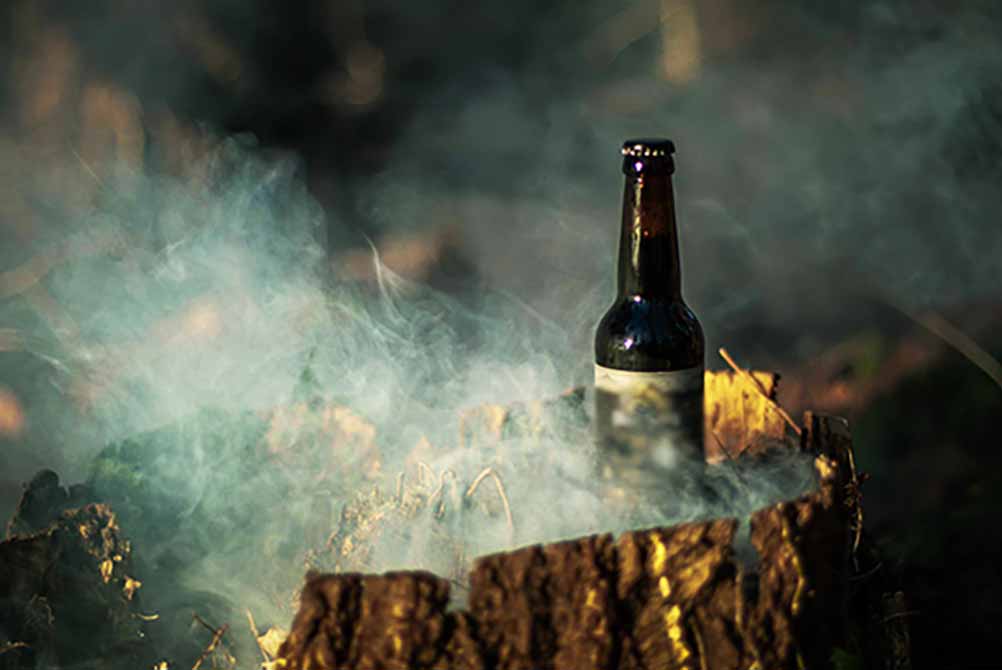 While navigating the smoke seesaw is easier said than done, it's also a matter of preference. "While I appreciate a beer like Schlenkerla Rauchbier, to me, the smoke was too overpowering for the rest of the beer," says Hall, referring to Bamberg's Bauerei Schlenkerla, one of the Bamberg breweries most closely associated with the rauchbier style.
After discovering Alaskan Brewing's Smoked Porter, and finding out that Briess Malt & Ingredients Co. sells their own cherry wood smoked malt, Hall decided to give smoked beer a try.
"We packed our mash tun with as much malt as we could, with about fifteen percent cherry-wood smoked malt from Briess," says Hall. "It was a hit right away for us, and continues to this day."
Subjective taste is important. So is scrutiny. Hall notes that smoked grain has a shorter shelf life compared to other malts. As a result, from batch to batch the malt's smoke character might vary. A batch of malt from one order could be more or less smokey than the last one, meaning if you don't keep a close eye (or nose) on your malts, you'll end up with wildly different beer over several runs.
To counter this, Yazoo works with Riverbend Malting in Asheville, NC, to smoke smaller malt batches for them. As Hall puts it, this lets them "dial in the smoke more consistently." It's all about control, the element that brewers have the least influence over when brewing with smoke.
After all that's the reason Wheeler made the drum kiln in the first place, right? So going that old school has to be a deliberate choice. And not just a novelty.
What Are The Best Smoke Beers Worth Trying?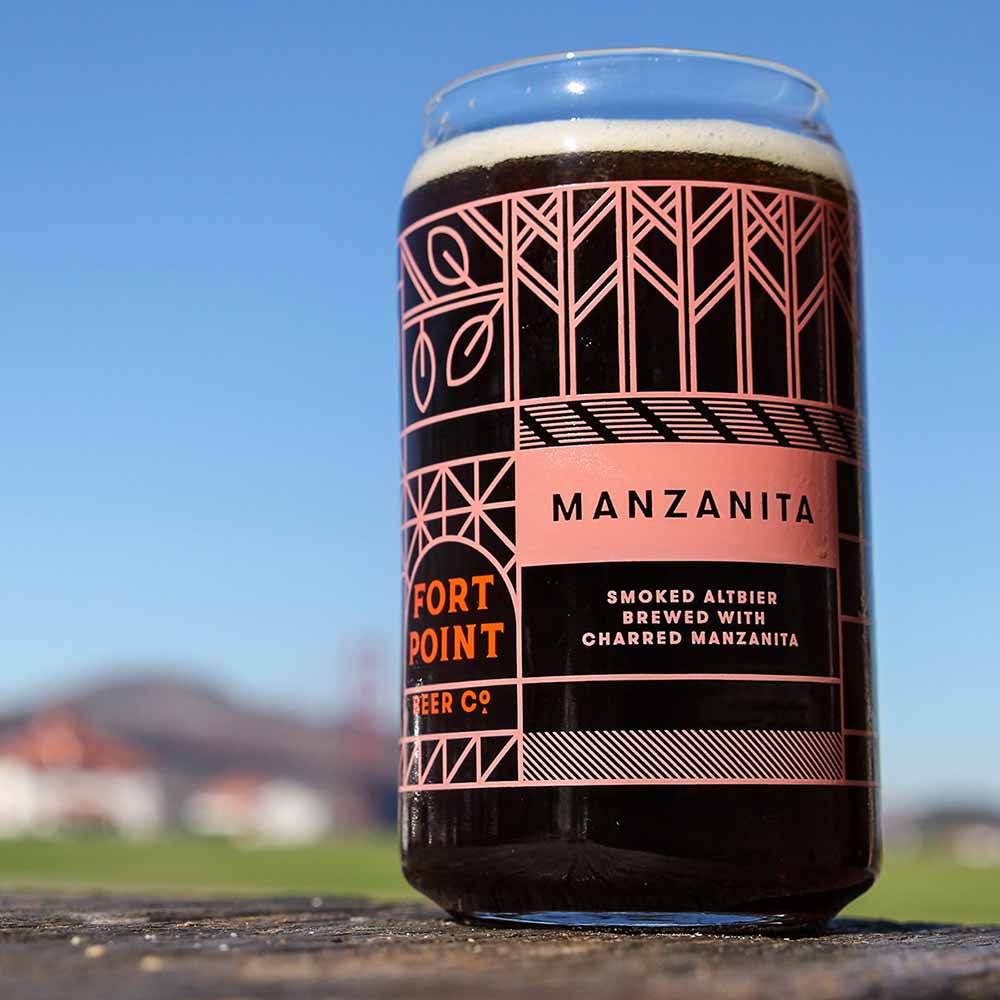 Because of smoke beer's finicky qualities, and because of the flavor itself, you won't see many breweries trying out smoked beer today. They aren't easy to brew even with practice. Plus, the style is polarizing for most craft beer consumers.
Actually, for that reason if you do find a smoked beer out in the market you should probably try it. Because you'll know that the brewery has put a lot of thought, time, attention, and detail into nailing this style.
Still, we have a few of our own favorites. So, if you're curious to try the smoke, here are some of the best you'll get on the market.
Yazoo Brewing Company
Madison, TN
Sue – Being as Hall and Yazoo took their cues from pitmasters for making Sue, it's not a surprise that this beer clocks in at a beastly 9.1% ABV. Also unsurprisingly, Sue pairs well with barbeque, pork in particular. Sue is exactly what Hall says it is, balanced, with malt character playing a bigger role in the overall flavor than the smoke itself. Of course, the smoke is there, but it's there to help tie the rest of the beer together. This is a must-try if you can get your hands on it.
Alaskan Brewing Company
Juneau, AK
Smoked Porter – A classic. Alaskan Brewing's Smoked Porter is one of the first of its kind in the American craft beer market. A staple they've brewed since 1988, Alaskan Brewing's Smoked Porter is one of the best smoked beers in the entire country. Again, the smoke blends with the other ingredients instead of stomping on them, with charred chocolate notes defining the beer as a whole.
Schlenkerla
Bamber, Bayern Germany
Aecht Schlenkerla Rachbier – Märzen – Brewed with Original Schlenkerla Smokemalt from the Schlenkerla maltings, this classic Bamberg specialty is a dark, bottom fermented smoked beer. For a taste of a true historical version of rauchbier add this one to your list.
Schilling Beer Company
Littleton, NH
Otto – Otto from Schilling Beer Company is a Bamberg-style Smoked Märzen, made in homage to the home of smoked beer and to one of Europe's most beloved styles. Otto shows the versatility of smoke applied well as an ingredient; this is a Märzen through and through with a darker body highlighted with deep red tones and characterized by caramelized malt. The smoke is soft and gentle. Unexpected given how harsh smoke can be.
Rogue Ales
Ashland, OR
St. Chuck's Smoke – A Great American Beer Festival (GABF) winner in 2018 and 2019, St. Chuck's Smoke is Rogue's riff on rauchbier. Using a classic German Märzen as the base, Rogue adds malts that it has smoked by hand. What you get are rich toasted caramel notes with a current of smoke wafting throughout. Named after the second employee Rogue hired – Chuck Linquist – over thirty years ago, St. Chuck's Smoke is an award-winning beer with a robust history. Much like smoked beers themselves.
Fort Point Beer Company
San Francisco, CA
Manzanita Smoked Altbier – A creative take on the classic German rauchbier, Manzanita from Fort Point Beer Co. combines what the brewery says are, "traditional ingredients with inspiration from the Northern California wilderness." Brewed to represent a crisp, fall night, Manzanita includes beechwood and charred manzanita branches from a native Northern California coastal plant. This beer is lighter in body with a multi-layered smokiness that belies nutty and herbal notes for an interesting sweet and savory dynamic.