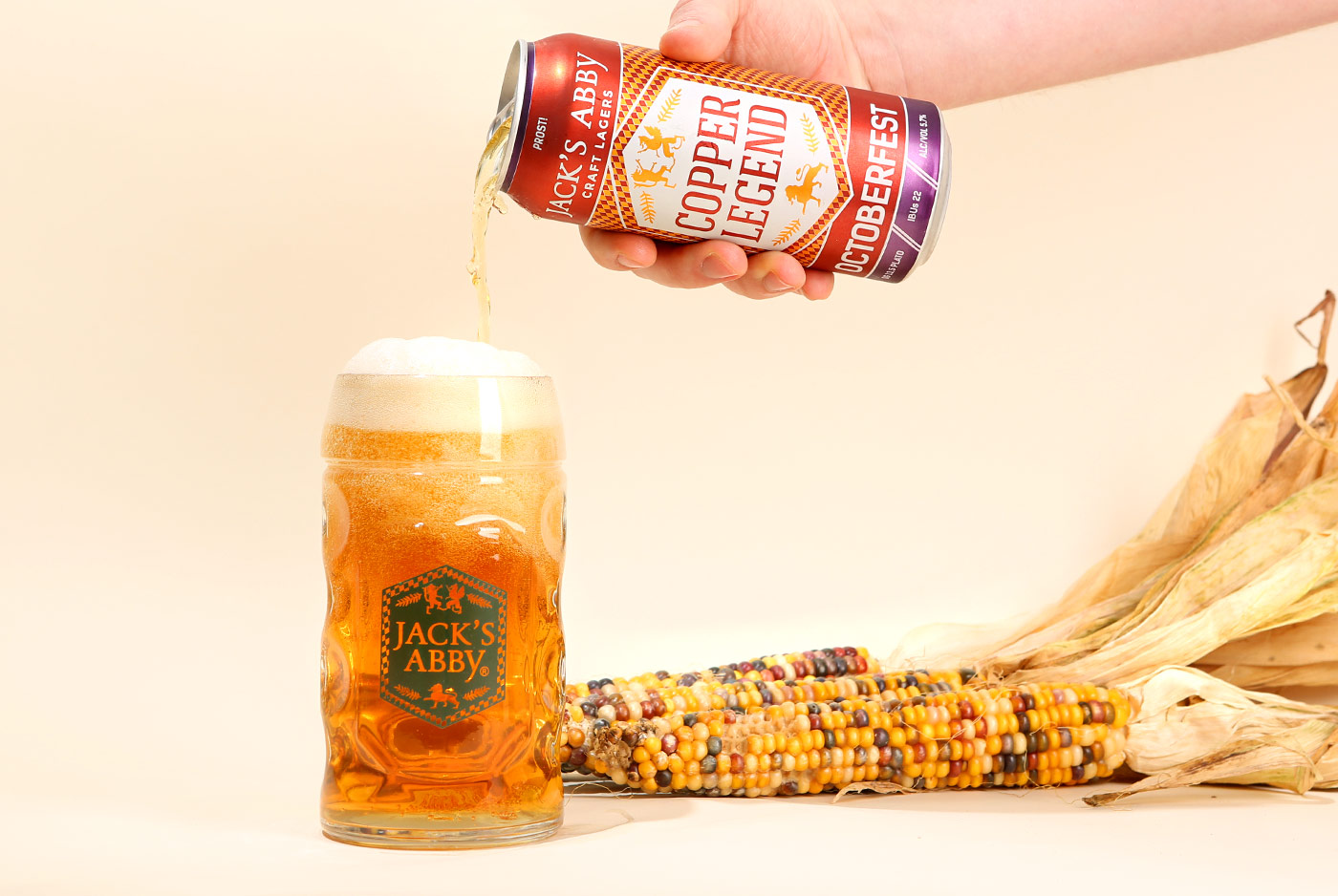 Jack's Abby Copper Legend
The very first Oktoberfest "fest", not yet called by the name, was to celebrate the 1810 wedding of Crown Prince Ludwig of Bavaria and Princess Therese von Sachsen-Hildburghausen, a party that lasted five days. Like any good five-day party, it was so popular with the local folks it became an annual celebration. The beer served at this 19th-century rager was beer that had been fermenting since March, thus the name Märzen (March in German). Modern refrigeration not yet available, beer was brewed in the cooler fall to spring months utilizing cellars and caves for bottom fermentation. Not just for fancy shindigs, beer brewed in March–the last good month for brewing–matured into the summer and early fall months to be consumed when it was too warm to brew.
The "Oktoberfest" style has made several transformations since its origin. Beginning first as a dark lager brewed with well-kilned malt that is now known as Munich malt, most beers were dark before the 19th century, save a few stragglers from Northern Europe. Rather than the dark malt that produced the coppery, malty, lager beers, these Northern European beers used air-dried malts and raw grains producing a lighter golden color. As brewing technology and style development boomed, brewers began sharing these variations across countries.

Lighter beers become more popular by the 1870s and Josef Sedlmayr, son of Gabriel Sedlmayr, owner of the famous Spaten Brewery after he purchased it in 1807, introduced the lighter Vienna Lager at Oktoberfest in 1872. They sold well and sold fast; before long, all of the Oktoberfest brewers had adopted the style, creating the beers that are still served at Munich's Oktoberfest each year. Over six million gallons of beer are consumed at Oktoberfest, and these six million gallons are all produced by only six breweries that are allowed to serve at Oktoberfest proper: Augustiner, Hacker- Pschorr, Hofbräu, Löwenbräu, Paulaner, and Spaten.
The Oktoberfest beers served here in the United States differ from those served in Munich which we would more closely relate to a German Lager. Hitting the shelves as early as the first week of August, like holiday decorations, they show up earlier each year. Oktoberfest beers in the United States harken back to that original dark, burnished-gold, coppery, malty color – with a taste that is sweeter and driven by malt rather than hops. Typically, the style will be served in a Mug or a Stein with an ABV between 5.0% and 6.5%, though more are introduced each year with an ABV ranking well above the typical 6.5% cap.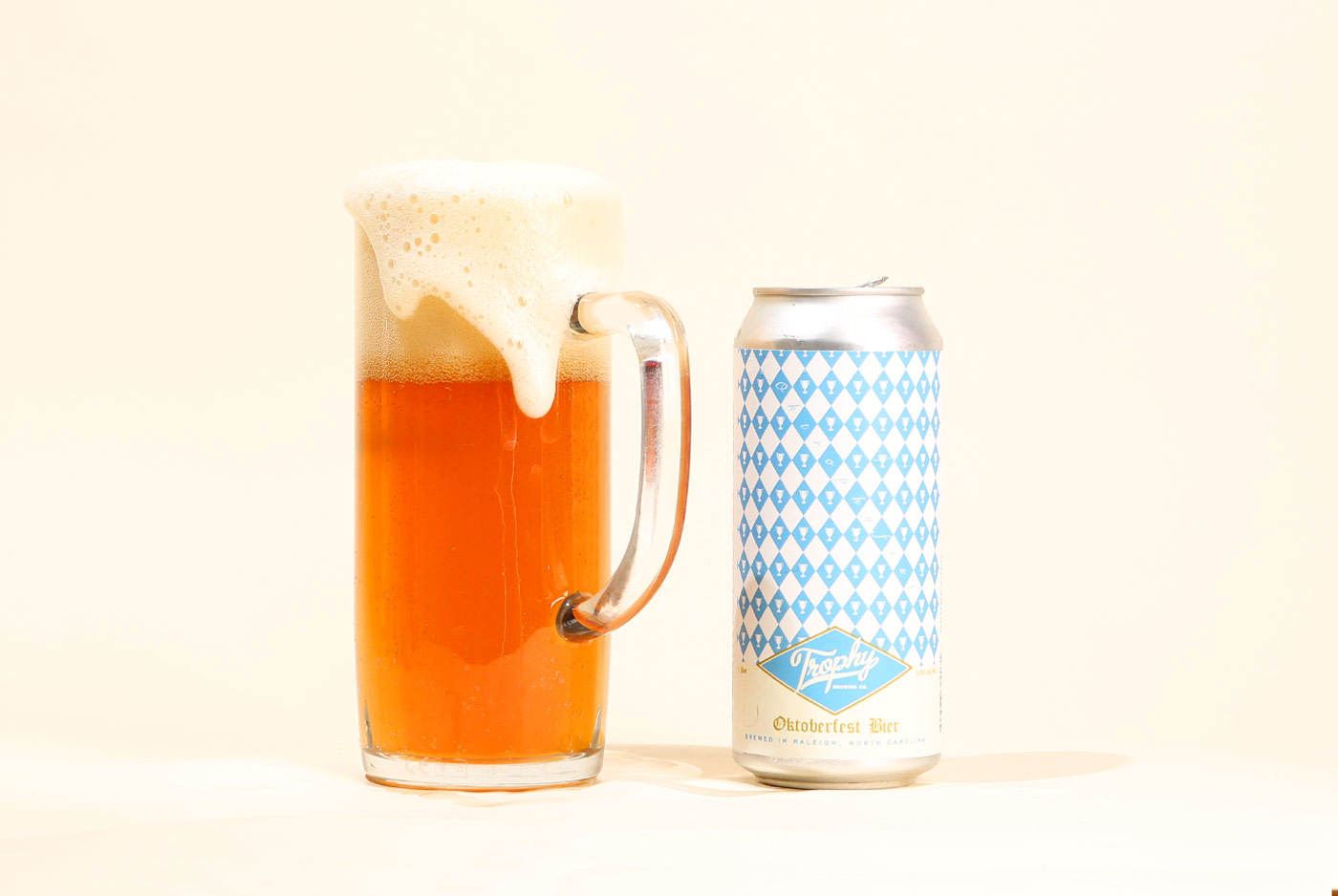 Along with a Mug, Oktoberfest beers should rarely be seen without a soft pretzel and mustard, sausage with sauerkraut, sauerbraten, and, last but not least, pork schnitzel. These food pairings all have one important thing in common: Salt. The salty savory qualities of these meats and carbs are quickly balanced by the sweetness of the Oktoberfest and vice versa.
While attending Oktoberfest in Germany is quite the undertaking for those in the United States, many local craft breweries put on a fest of their own in late September to early October, where they serve up their own Oktoberfest and Marzen brews in tandem with local German-style cuisine. The two most important things to remember about the Oktoberfest beer style are that you won't find them served past the fall months and that you should never judge an Oktoberfest by its color. Prost!
Liked this article? Sign up for our newsletter to get the best craft beer writing on the web delivered straight to your inbox.