Sure, it's lovely to drink in a well-designed brewery full of exposed wood beams and picnic tables, but you know what's even nicer? Sipping a chilled beer surrounded by wood still attached to trees and those same tables in the middle of the forest.
Whether you're aiming to add a little craft to an afternoon picnic or head out on a backpacking excursion, there are plenty of ways to keep beers fresh and gear tight. Here's the best goodies for you to take out on the trail or gift to your fellow outdoorsy, beer-loving pal, because the best brew is the one with a view.
Yeti Rambler Colster
Leave the 983,092 free koozies in the junk drawer. You'll need something substantial to survive the woods, and this is it. Yeti knows their way around a drink, and this little buddy secures both 12 oz. cans and bottles nicely into place while keeping both you and the container from sweating. If variety is your jam, it comes in stainless steel as well as eight bold color options like "seafoam" and "clay."
KingCamp Oversize Camping Folding Sofa Chair
You probably own at least three folding camping chairs, and they all do the job — they're portable and have at least one cup holder. Make your tush happier with this comfy upgrade, which features an oversized frame, padded seating, cooler bag, and, yes, that armrest cup holder.
Mountain Summit Gear Mini Compact Table
If you're settling in at a park, there's a good chance there will be a picnic table. But for those times you're heading a little farther into the woods or camping in a more secluded area, take this sturdy steel stunner for a spin. It's lightweight and easy to move around, making it perfect for playing card games, eating dinner, or making a kick-ass beer can pyramid.
Uncommon Goods Campfire Beer Caramelizer
Make like the Germans and wow your friend with a party trick we don't see very often in the States. This contraption adds a frothy texture and smoky taste by caramelizing the natural sugars in alcohol. Not only will your homie look cool by plunging a sizzling rod into his beer, it brings a different flavor to the forefront as you sit around a campfire.
IceMule Pro Insulated Backpack Cooler Bag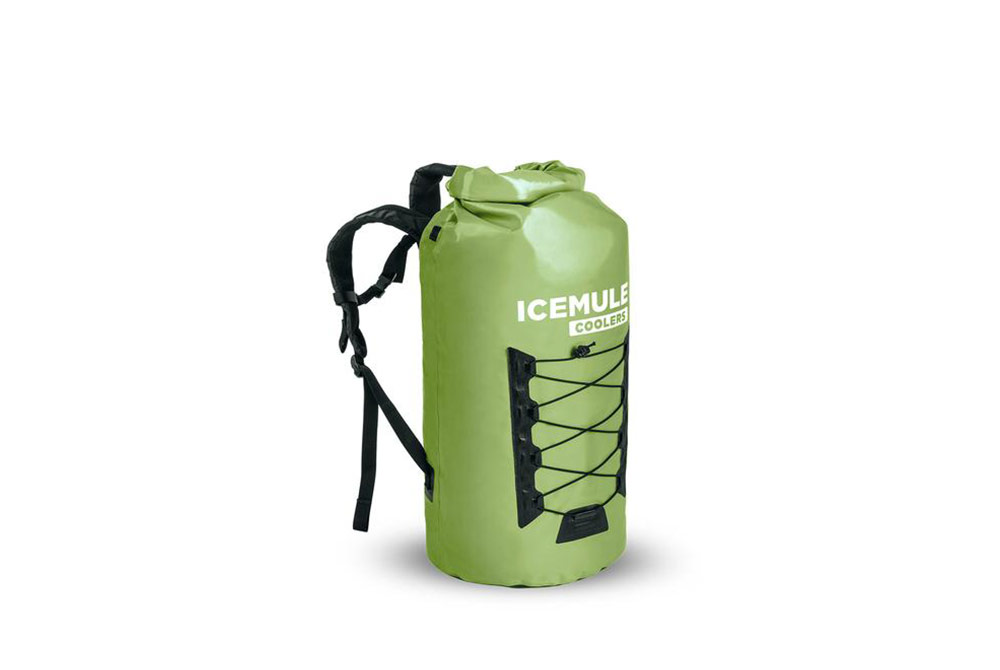 Forego the traditional hard and soft coolers and keep your drinks cool in a backpack instead. The zipper-free Pro version is collapsable and waterproof, making it ideal to expand to whatever your trail needs may be — including taking up to 18 cans and ice along in the large-sized tote (there are also XL and XXL options) — and the straps stay surprisingly comfortable considering you've got a rack of beer on your back.
Stanley Classic Vacuum Insulated Growler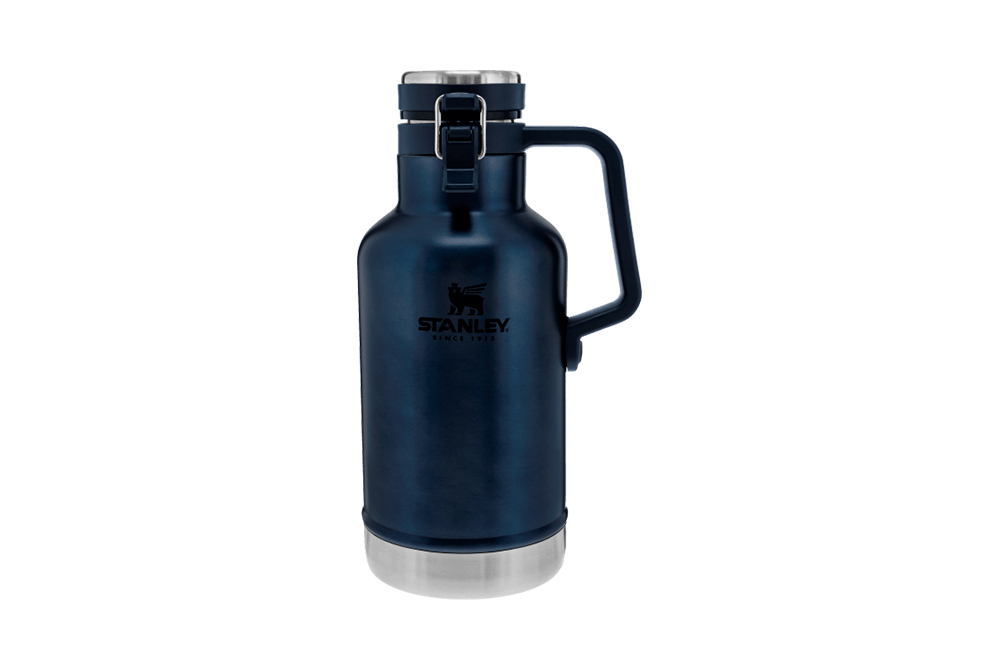 Last year, we recommended the GrowlerWerks uKeg, and it's still a very good choice. But if you're looking for a less expensive option that looks right at home in a national park, this BPA-free bottle is it. It's got the design of old-school camping gear but the technology to keep beer cold for 24 hours, and we're fans of anything that looks like it's secretly holding soup in it.
Hydro Flask 16 oz. True Pint
Once you open that growler, you'll need something to pour those suds into. Don't hurt Mother Nature more with disposable plastic cups and instead opt for a couple of these colorful 16 oz., stainless steel models. The material will help your beer taste just as it should, it fits in most cup holders, and it's rugged enough to last through many trips.
Rumpl Sherpa Puffy Blanket
This brand got its inspiration in the back of a van, and the throwback designs lend a vintage feel to your adventures while still keeping you warm. There are a good number of design options, but we're suckers for this '70s-esque "Filmore" pattern.
The North Face Wawona 6 Tent
This single-wall, car-camping tent is admittedly a splurge, but it's worth it. It fits six and has excellent airflow, and there's even enough room to stand in it. Despite basically being a tiny house, the stuff sack is an easily transportable duffel bag. Bonus? It comes with a lifetime guarantee. Who needs glamping when you can just camp like a pro?
BioLite HeadLamp 330
Even if you headed out into nature to see the stars, at some point, you'll still need to know where you're going. Let this slim headlamp guide your way as it stays put on your noggin.
Duluth Trading No-Rainer Waterproof Rain Jacket
We know that raincoats can be an annoying necessity, which is why we dig this stylish version that comes in black, Yukon yellow, dark gray, and mariner blue. It's breathable yet won't let the rain come pouring down on your bod, and there are four pockets right in front to keep all of your valuables on you. It's great for working through drizzle or that unexpected downpour you pretend you won't get caught in.
Weber Q 1200 Portable Gas Grill
There's something special about a charcoal fire, but there's much greater ease using a gas grill. This one is unfussy and cooks well at both high and low heats, and it's got a thermometer to help you get your meat temps just right. Small side tables give you a clean place to lay down your tools and at just 30 pounds, it's easy to transport, making it an ideal tailgating option.
L.L. Bean Daybreak Scuffs
Let your feet relax after a long day of tacking on the miles. These cozy numbers not only make toes toasty, they provide an extra dose of nature if you opt for the snowflake, scenic, or animal varieties.
Shapeways Road Popper
You know what's even cooler than a tricked-out bike? A tricked-out bike with a bottle opener mounted to it! This will require your friend to take out his tool kit, so you can even bond over your purchase before you hit the open road. You'll note that the description claims it's not intended for alcoholic purposes, but, hey, who are we to stop you.
Liked this article? Sign up for our newsletter to get the best craft beer writing on the web delivered straight to your inbox.